3 Great Places to Go Shopping in Uluwatu
Where to Shop and What to Buy in Uluwatu
Shopping in Uluwatu often results in stumbling upon unique items, be it handmade or antique. This part of Bali may be better known for its seaside temple and wildlife sanctuaries, but there are several speciality stores and boutiques worth a look if you're searching for some great gift ideas.
Some of the best shops in Uluwatu are part of high-end villas and resorts – you'll find mostly designer labels on show, with premium price tags to match. There's more than enough available to satisfy your desire for designer luxuries in between your wave riding and sunset chill-outs around this peninsular area.
The Bvlgari Boutique at Bulgari Resort Bali showcases genuine designer pieces from the brand's jewellery collection, along with limited edition timepieces, accessories, and fragrances. You can also find a special collection of resort clothes that's only available in Bali, including loom-woven silk brocades and intricate batik pieces.
There's an adjoining pavilion where you can purchase high-end art and craft pieces sourced from Bali and other neighbouring destinations in Indonesia. Carvings, ceramic ware, hand-woven textiles, jewellery are some of the best things to buy at the Bulgari Boutique.
Location: Bulgari Resort Bali, Jalan Goa Lempeh, Banjar Dinas, Kangin Uluwatu, Pecatu, Badung, Bali 80361, Indonesia
Open: Daily from 11am to 8.30pm
Phone: +62 (0)361 847 1000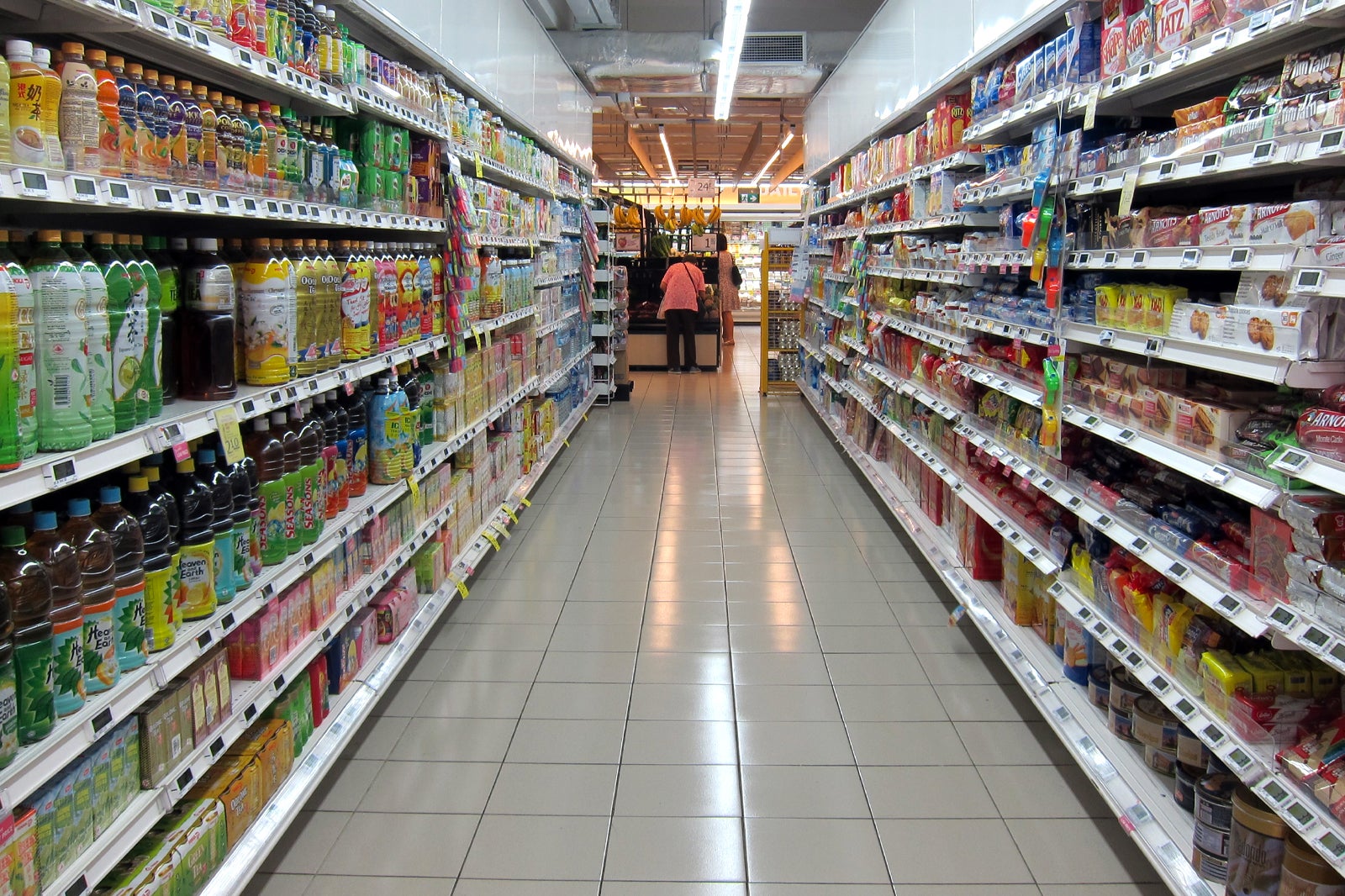 Nusa Surf Shop Ungasan specialises in activewear in unique and original designs. The surf shop's deBali line caters for women, with clothes made with soft and cool fabrics, as well as traditional Indonesian batik. For men, Nusa Surf Shops offers boardshorts, tank tops and tee-shirts in tropical patterns.
You can also find a full range of other surf-related items, including boards, paintings, wax, books, fins, sandals, rash guards, and beach shoes.
Location: Jalan Uluwatu Km 22, Ungasan, Badung, Bali 80361, Indonesia
Open: Daily from 7am to 10pm
Phone: +62 (0)819 343 7921
3
Nirmala Supermarket Ungasan
Nirmala Supermarket is a local supermarket chain that has branches in several neighbourhoods on the island. Its Ungasan outlet is an excellent stopover for a quick replenishment if you're on your way to Balangan Beach or Uluwatu Temple.
Nirmala houses a wide range of products, from common groceries of fruits and veggies to fashion items and accessories. A games arcade is located on the 2nd floor, while a mini waterpark and pool are just behind the supermarket's main building.
Location: Jalan Uluwatu, Ungasan, Badung, Bali 80361, Indonesia
Open: Daily from 7am to 10pm
Phone: +62 (0)361 705 454
Back to top