9 Best Bali Animal Parks
Where to See Exotic Wildlife in Bali
Animal parks in Bali are natural sanctuaries for exotic wildlife from various regions of the world. As you'd expect from a tropical island that's so lush and green, Bali has a variety of wonderful wildlife attractions that appeal to families and animal lovers. You can walk through enclosures housing exotic birds and butterflies, or explore sacred monkey forests to see long-tailed macaques and flying foxes.
There are plenty of tour companies offering nature walks and birdwatching tours to the highlands of Ubud and Mount Batukaru, mangrove forests in south Bali, and central Bali's forested lakesides. Check out our guide to the best Bali animal parks if you're looking to see exotic wildlife during your holiday.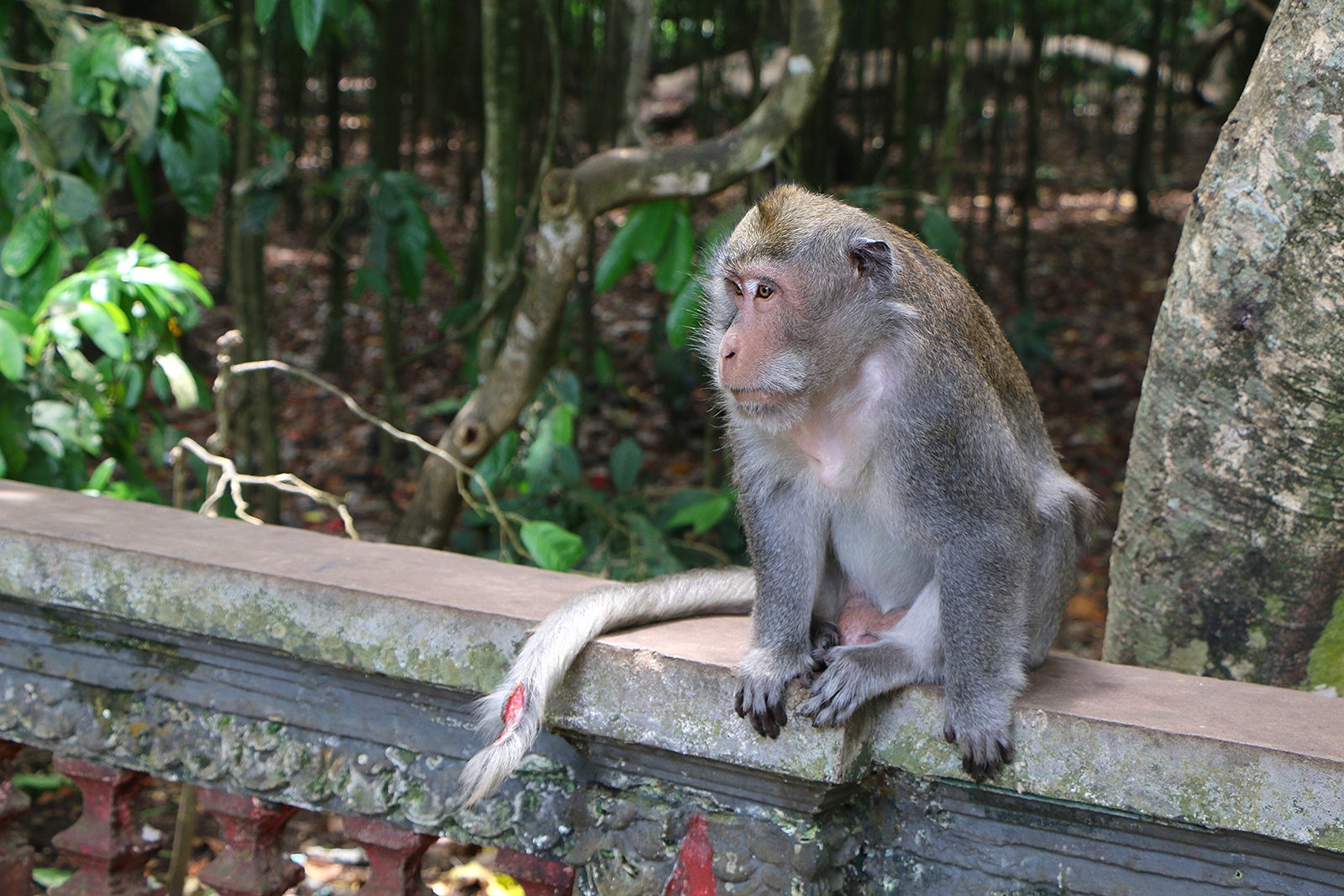 Alas Kedaton Monkey Forest in Bali
The Alas Kedaton Monkey Forest is a natural sanctuary for grey long-tailed macaques in Bali. Locally called Obyek Wisata Alam Alas Kedaton, the nutmeg forest is relatively far from Denpasar, but can be a nice stopover if you're touring Bali's western region. You can explore Pura Dalem Kahyangan Kedaton, an ancient temple with pathways surrounding the mossy temple walls that provide a pleasant walk. The gates are usually closed, but you can look over the shoulder-high walls for a peek into the temple grounds. It's common to see hordes of long-tailed macaques and flying foxes zooming through the misty forest canopies.
Location: Jalan Raya Alas Kedaton, Kukuh, Tabanan, Bali 82121, Indonesia
Open: Daily from 9am to 5pm
Phone: +62 (0)361 814 155
photo by Juan Antonio Segal (CC BY 2.0) modified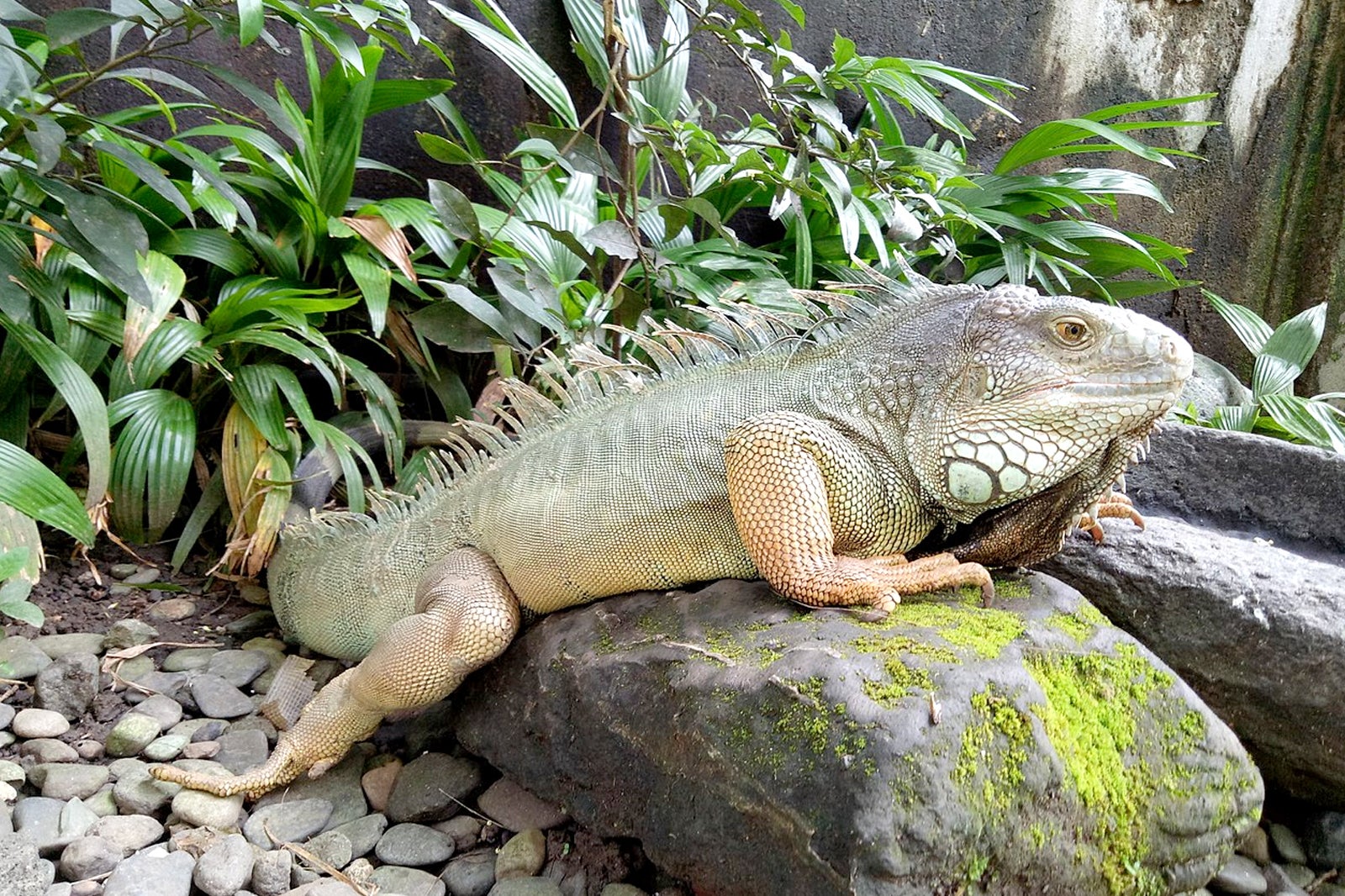 Bali Bird Park & Reptile Park
The Bali Bird Park & Reptile Park lets you get close to, touch, feed and view open displays of 250 species of birds. The park also has exotic reptiles and amphibians among the horticultural gardens. There are around 1,000 birds throughout the park grounds, some kept in the magnificent aviaries and others in individual enclosures. You can also see a display of the giant Komodo dragon, as well as specimens like pythons, lizards, geckos, toads, tortoises and crocodiles.
Check out Bali Bird Park & Reptile Park's special 'Hatchling Area' to see several specimens in their early stages, including hatching, juvenile stages, and their progress into mature phases. The park breeds over 40 protected species, including rare parrot species.
Location: Jalan Serma Cok Ngurah Gambir, Singapadu, Batubulan, Sukawati, Gianyar, Bali 80582, Indonesia
Open: Daily from 9am to 5.30pm
Phone: +62 (0)361 299 352
photo by Lasthib (CC BY-SA 3.0) modified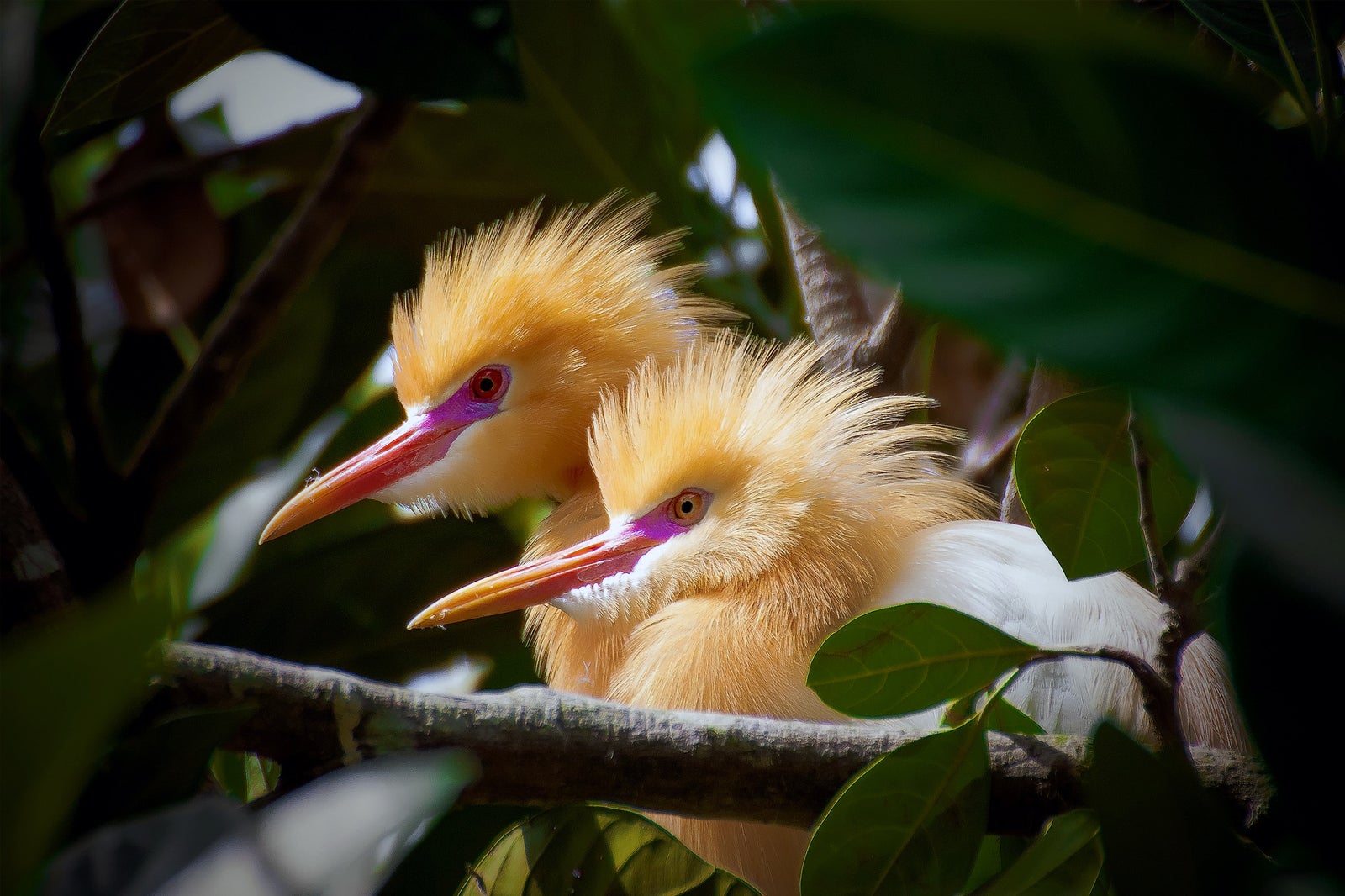 Bali Bird Walk organises birdwatching tours around Ubud's lush countryside. The organisation was set up by ornithologist Victor Mason in 1990, who is well-known for his books on exotic birds and butterflies in Bali. This 5-km walk takes you through some of the highland area's most beautiful nature trails. You can also join extended tours to far-flung regions all over the island, including the mangrove forests on Bali's south, the highlands of Mount Batukaru and the forested lakesides of central Bali. Birdwatching trails around Ubud usually take place every Tuesday, Friday, Saturday and Sunday.
Location: Jalan Campuhan, Ubud, Gianyar, Bali 80571, Indonesia
Phone: +62 (0)361 975 009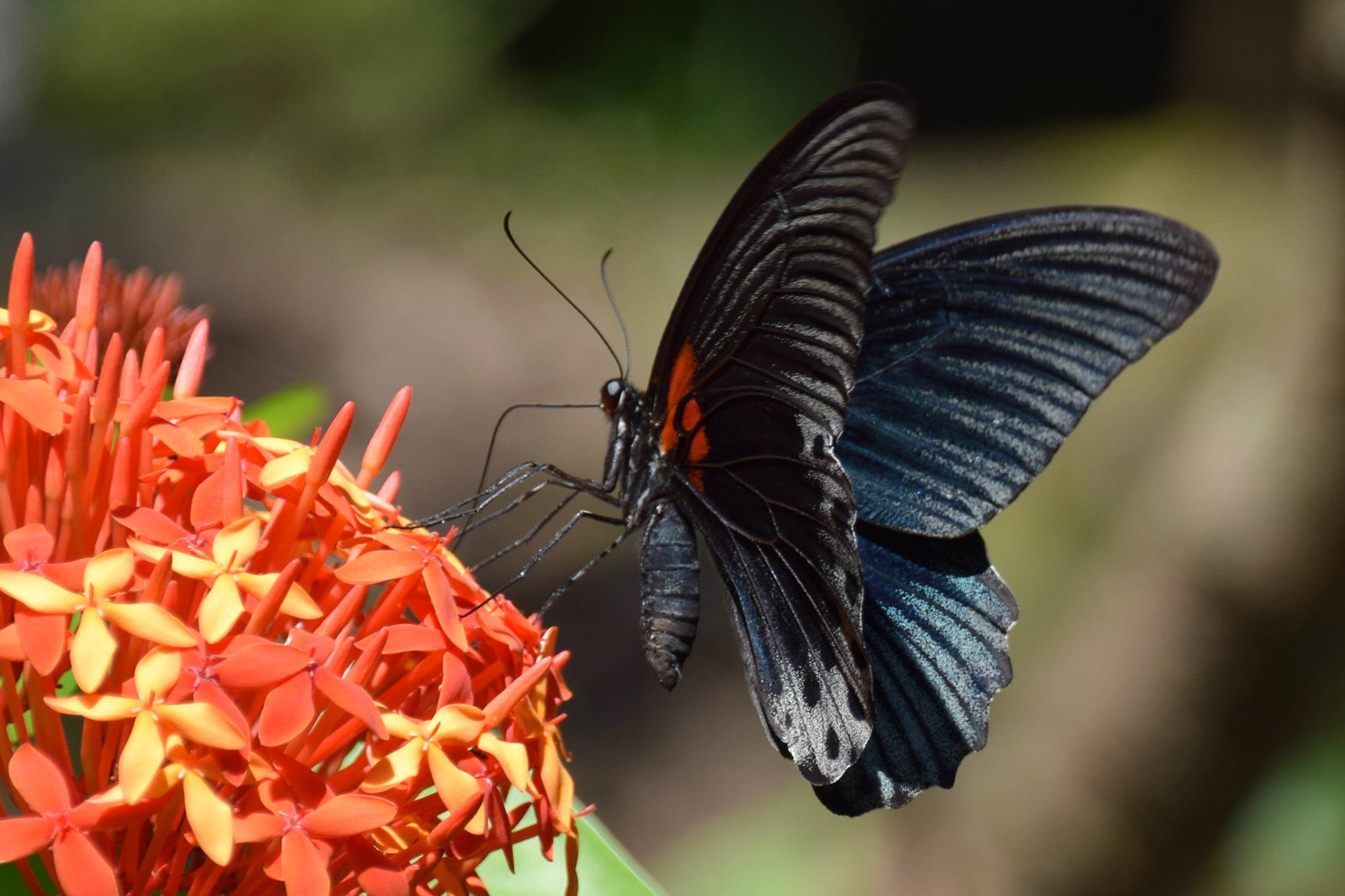 Bali Butterfly Park (Taman Kupu-Kupu Bali) is an insect conservatory in the village of Wanasari, about 30 km northwest of Denpasar. You'll find a wide range of specimens throughout its 10,000-sq-m grounds – half of it is for the butterfly conservation while the other half is dedicated to tropical flower gardens.
Hundreds of native butterflies from 15 species frolic in Bali Butterfly Park. Some of the must-sees at the conservatory include the common birdwing (Troides helena), the Bali peacock (Papilio peranthus) and the paradise birdwing (Ornithoptera paradisea). Stick insects, leaf insects, scorpions, tarantulas and beetles are displayed in glass cases.
Location: Jalan Batukaru, Sandan Lebah, Sesandan, Tabanan 80351, Indonesia
Open: Daily from 8am to 5pm
Phone: +62 (0)361 894 0595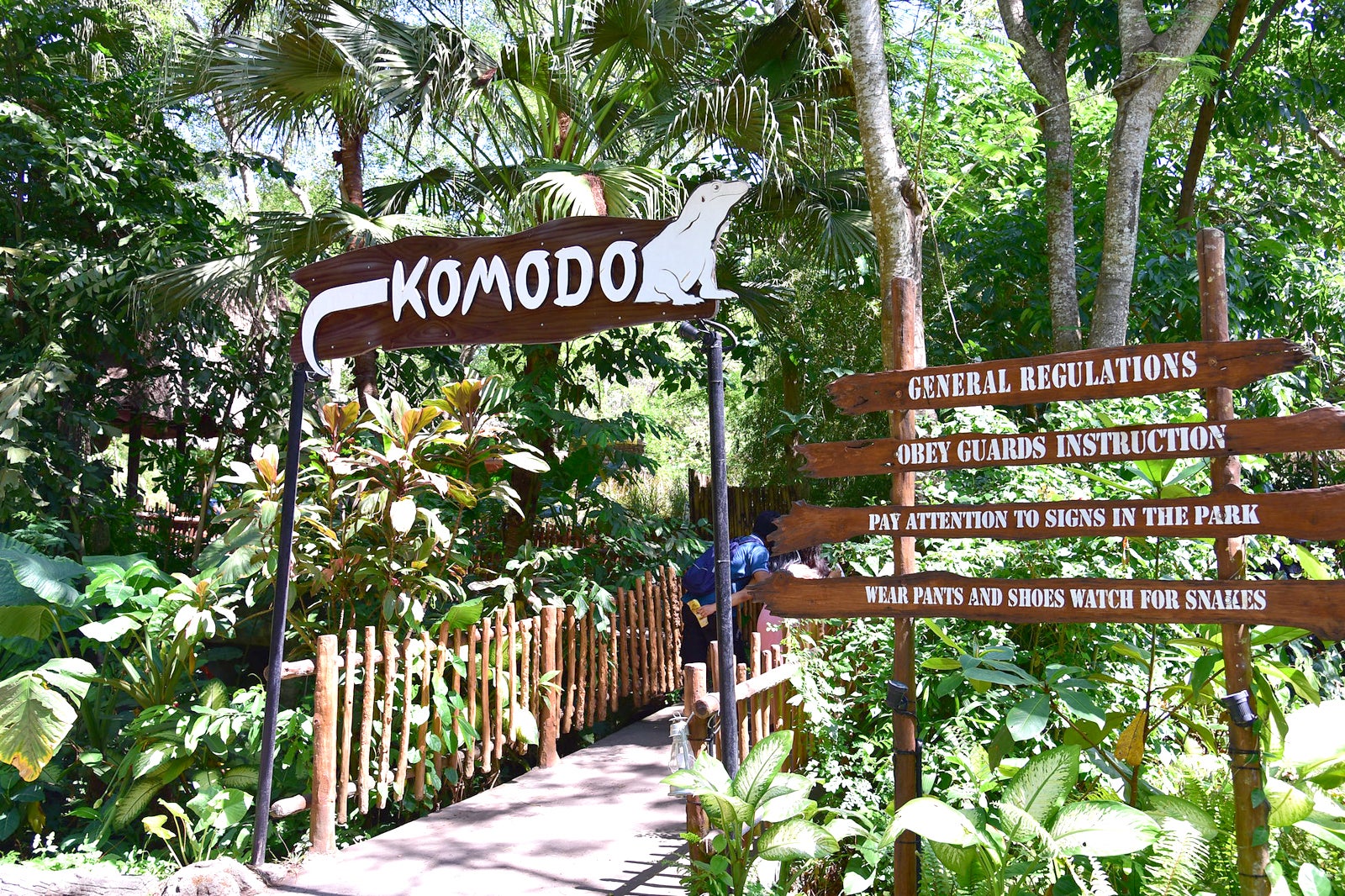 Bali Safari & Marine Park
Bali Safari and Marine Park is home to over 400 wild animals from 80 species, all of which roam free in large enclosures that mimic their natural habitats. The sanctuary covers 400,000 sq m of land in the Gianyar regency, making it one of Bali's largest wildlife parks. Most of the wildlife in Bali Safari and Marine Park come from Indonesia, India and Africa.
One of the best ways to explore the park is by safari bus, which takes you to different areas of the park. Head over to the onsite Bali Theatre to watch Bali Agung Show, a unique performance that features 150 Balinese dancers, musicians, and shadow-puppet masters.
Location: Jalan Prof. Dr. Ida Bagus Mantra Km. 19.8, Serongga, Gianyar, Bali 80551, Indonesia
Open: Daily from 9am to 5pm
Phone: +62 (0)361 950 000
photo by shankar s. (CC BY 2.0) modified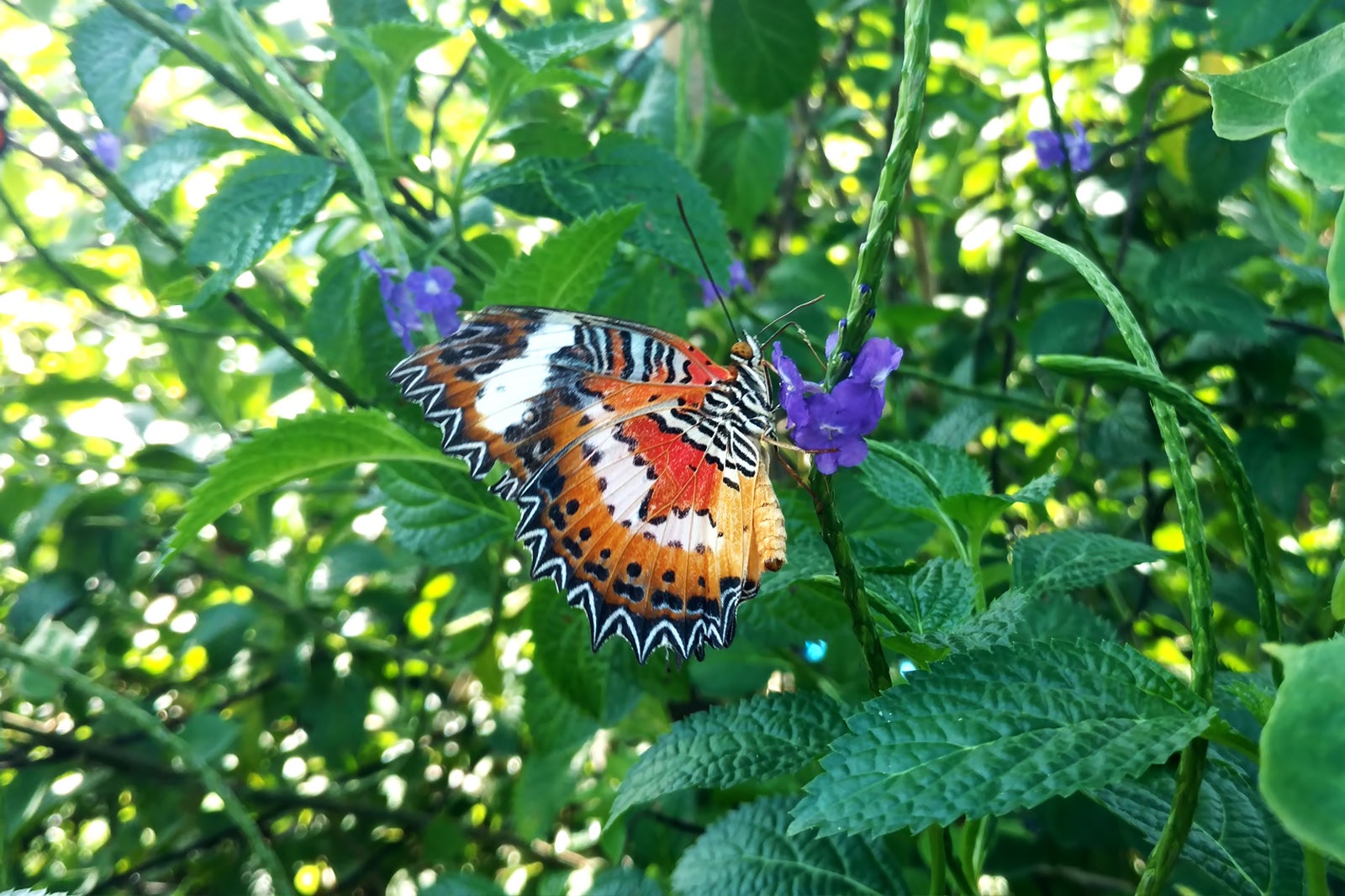 Kemenuh Butterfly Park in Bali
Kemenuh Butterfly Park has flowering garden enclosures with colourful Lepidopteran species. Some the park's most prominent species are Indonesia's vivid Papilio peranthus, the bright orange Common Cruiser and the giant Atticus Atlas moth. Mini nurseries display pearlescent cocoons from a wide variety of butterfly species.
The park's lobby has large diagrams about butterflies and their relatively short life stages. The butterfly park is about 9 km southwest of central Ubud, making it a nice addition for families and animals lovers touring the Sukawati area. You can also stop by the Sukawati and Guwang art markets, the Tegenungan Waterfall, and the Celuk and Mas silver and goldsmith villages, all of which are within 1 km of Kemenuh Butterfly Park.
Location: Jalan Raya Kemenuh, Kemenuh, Sukawati, Gianyar, Bali 80582, Indonesia
Open: Daily from 8.30am to 5.30pm
Phone: +62 (0)361 479 1681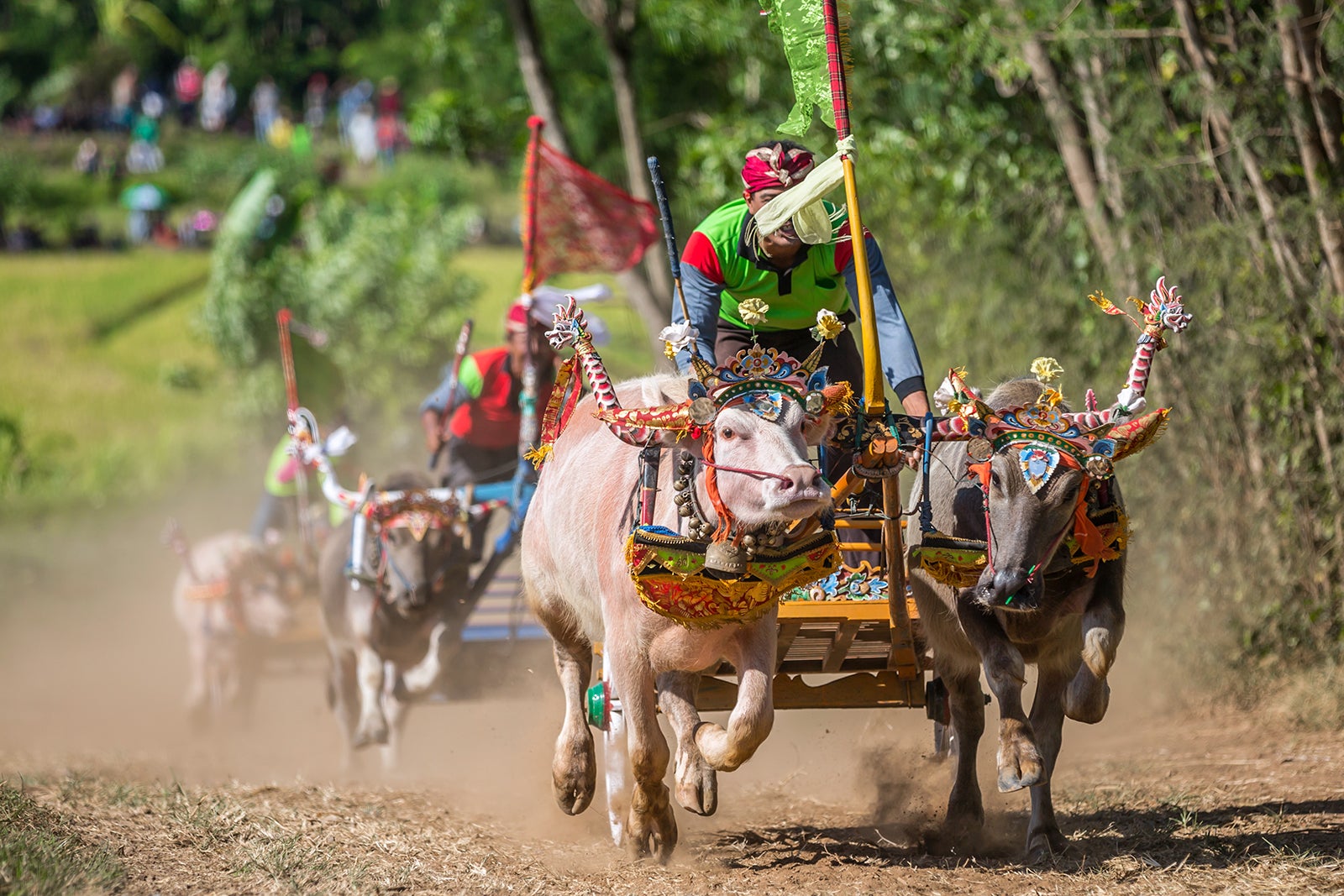 The Makepung buffalo race is a major annual racing event that takes place around Jembrana in West Bali. Pairs of buffaloes are teamed up together with their farmer-turned-jockeys, who ride like charioteers on traditional wooden ploughs. The racing buffaloes are called kerbau pepadu, and they compete in various open-race circuits.
The series of competitions lead up to the Jembrana Regent's Cup (regency final) and the Governor's Cup (provincial final). The dates for the Makepung buffalo race event vary by year. A rough estimate is that several heats take place monthly from July to November, all of which take place over the weekends.
Location: Jembrana, Bali, Indonesia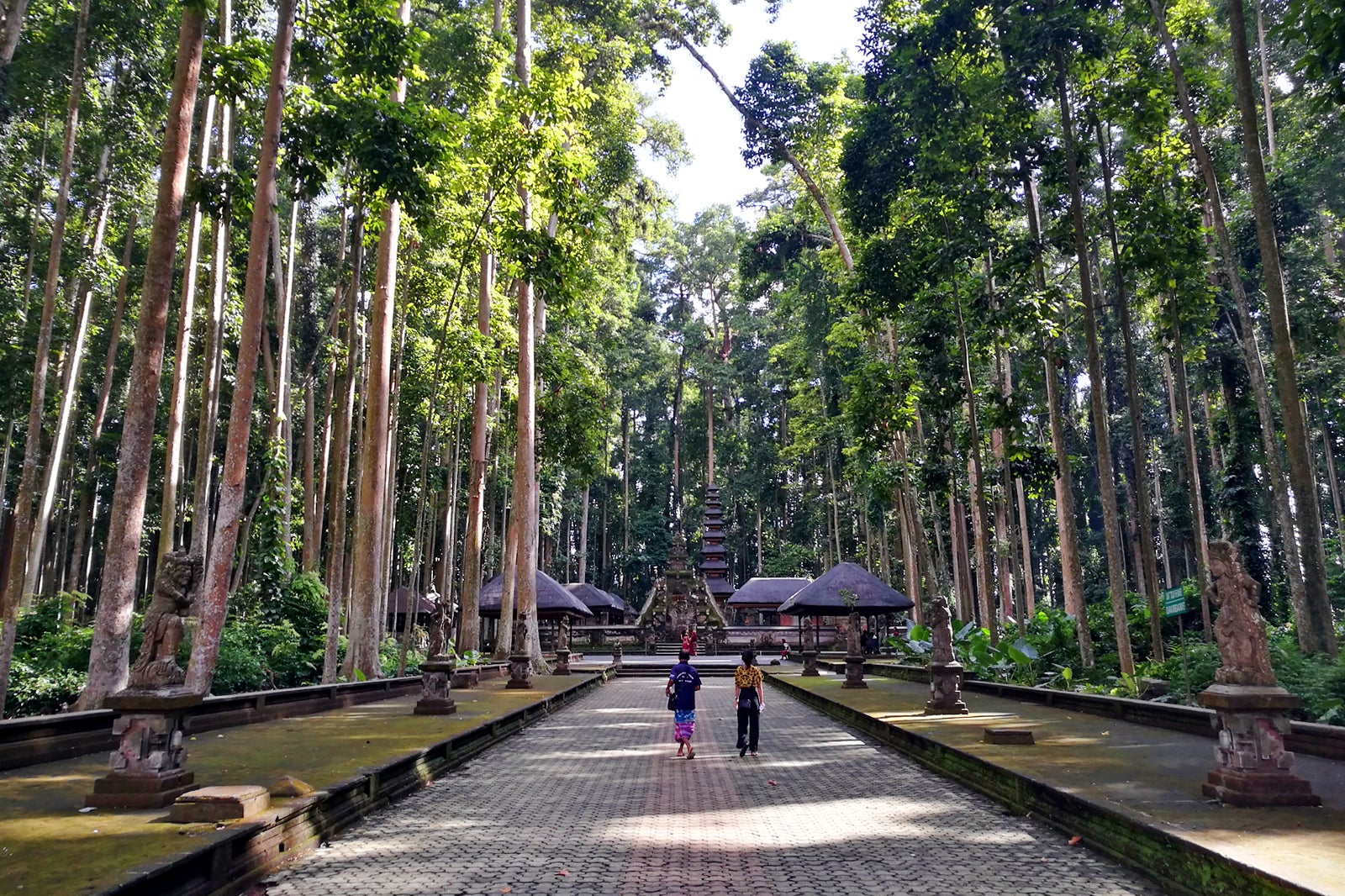 Sangeh Monkey Forest in Bali
Sangeh Monkey Forest covers 60,000 sq m of fertile forestland, serving as a natural sanctuary for grey long-tailed macaques (Macaca fascicularis) in Bali. It also has around 22 different species of birds, 5 species of mammals, 3 species of reptiles, 5 different arthropods, and 2 types of amphibians.
The monkey forest is also known for its primordial, giant nutmeg trees, which can grow up to 40 metres in height. You can also find mahogany, guava, and sapodilla trees during your visit – some are over 3 centuries old. A must-see at Sangeh Monkey Forest is Bukit Sari Temple, a sanctified temple dating back to the 17th century.
Location: Jalan Brahmana, Sangeh, Badung, Bali 80353, Indonesia
Open: Daily from 8am to 5pm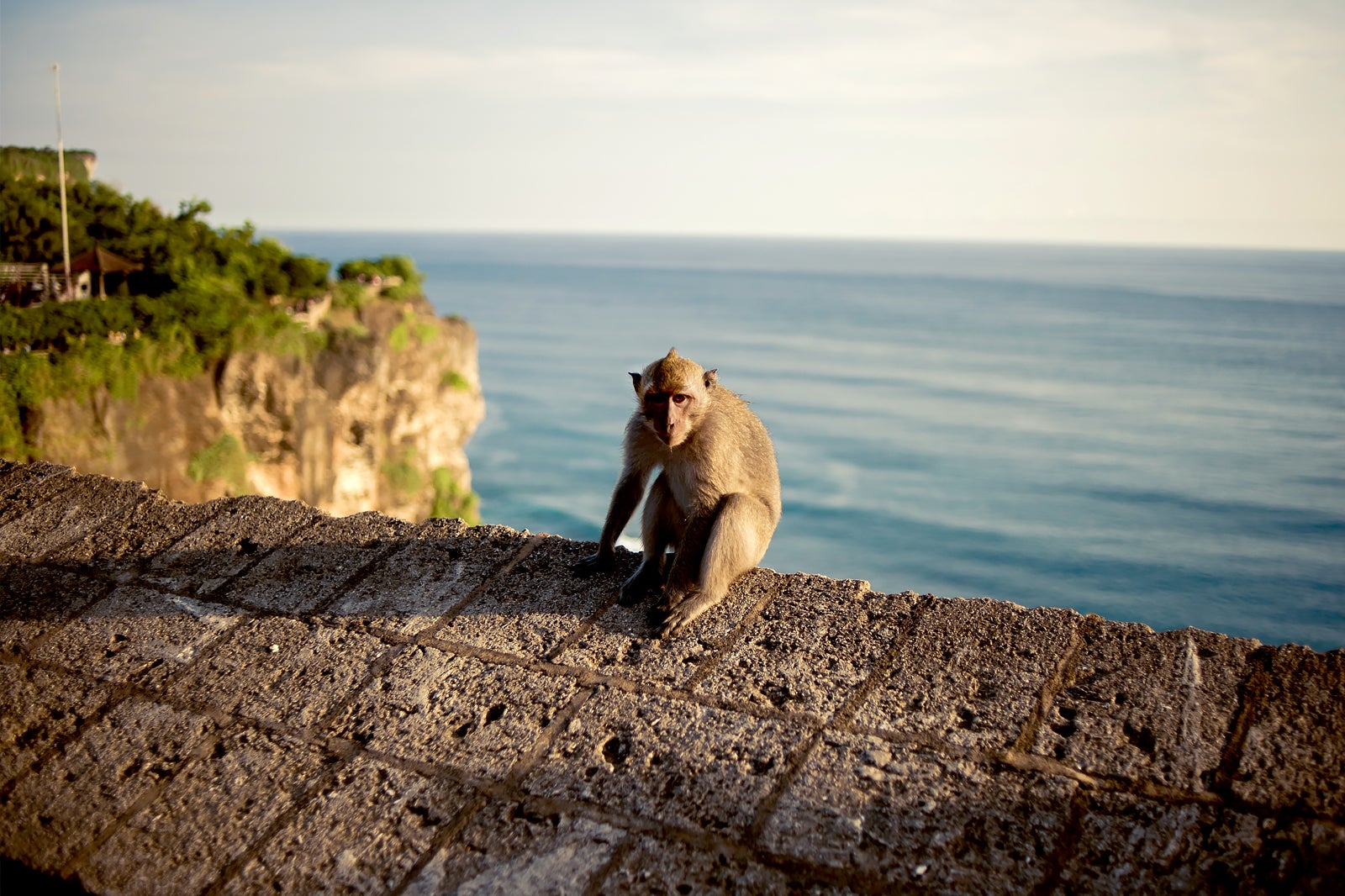 Uluwatu Monkey Forest in Bali
Uluwatu Monkey Forest covers the cliff edges near the famous Uluwatu Temple. Thick hedges of green shrubs and plants dot the white cliff face, with frangipani trees dominating most of the Bukit area.
The forest is home to hordes of grey long-tailed macaques. These monkeys are known for sneaking up on unsuspecting visitor to snatch loose items like snacks and accessories, so it's a good idea to keep your valuables in a safe place. They often come out of their forest dwellings and linger around the pathways in the afternoon and down to sunset.
Location: Jalan Pura Uluwatu, Pecatu, Badung, Bali 80362, Indonesia