The Gili Trawangan night market is the main public dining spot on the popular island retreat. The market caters to budget travellers with its open-air food stalls and traditional warung-style cafeterias. The night market opens just before sunset, satisfying those cravings for seafood and local delights with a good variety of menu items to choose from.
While many local warungs sell cheap traditional Sasak cuisine and Indonesian favourites along the main southern beach street and throughout the island, the Gili Trawangan night market is where you can enjoy a one-stop experience. Stalls here showcase fresh catches of the day alongside grilled meats, Chinese wok-fries, and Indonesian favourites such as nasi goreng fried rice and bakso meatball soup.
Gili Trawangan Night Market - one of the highlights of 10 Best Restaurants in the Gilis (Read all about Lombok here)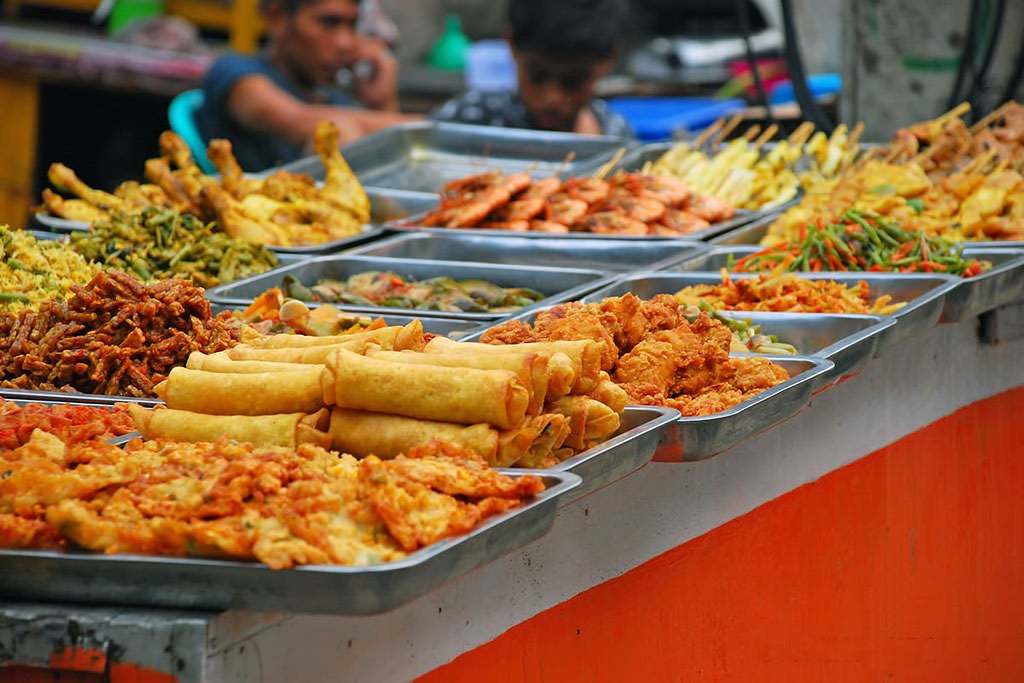 Highlights of Gili Trawangan night market
Most visitors roam the island on foot, and being close to the main beach jetty makes the night market an easy late-afternoon stopover. Around this time, most of the stall owners open up shop and arrange their tables, flame up the charcoals, prop up their parasols and arrange their fresh lobsters, trevally, crabs, king prawns, clams, snapper, squid and barracuda (yes, there is a lot of diversity in what fishermen catch around the Gilis) for you to see.
Although the majority is seafood, there are also other stalls presenting all sorts of morsels on skewers, from corn cobs, chicken, beef sausages and sliced veggies, ready to be thrown onto the grill after you've made your choice and placed your orders. You can also opt for warung-style buffet meals of nasi campur, where you order your plate of rice with different types of items to choose from, which then are summed to your bill.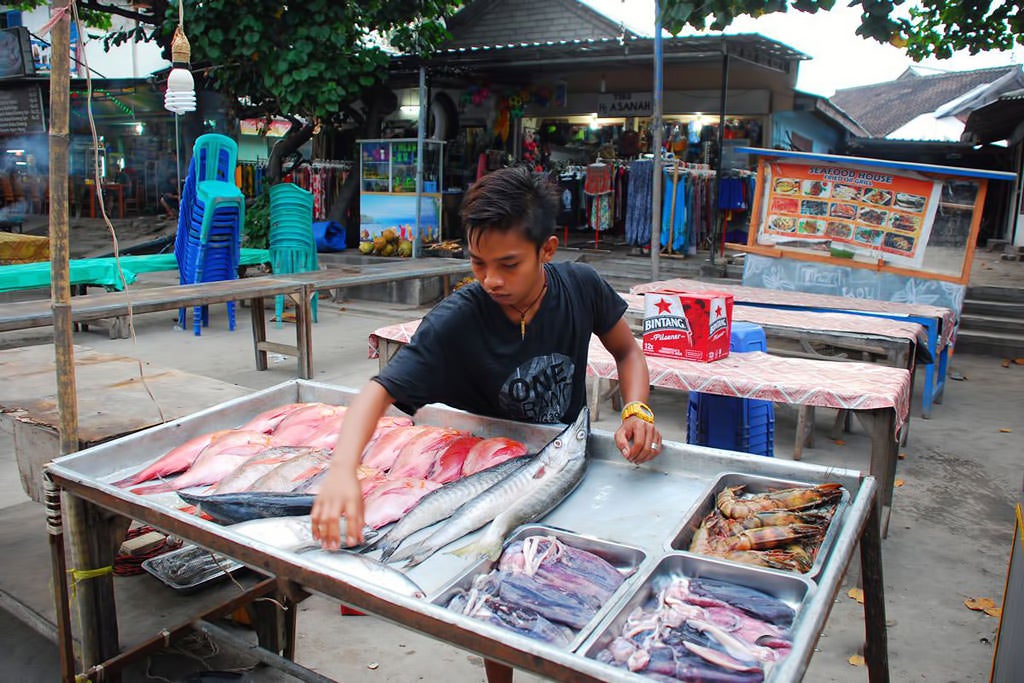 Good to know about Gili Trawangan night market
Other stalls specialise in light bites, cakes and local desserts, such as deep-fried spring rolls and sweet potato and banana fritters, chocolate-filled pancakes, and mixed traditional salads of all sorts. Although aimed at budget travellers, it can often be touristy, so you might need to put your bargaining skills to the test.
The night market billows with barbecue smoke nightly, and the scene is lively and great for those looking for an alternative hangout spot while on Gili Trawangan. Most simply drop in to grab a bite and drink here before proceeding to the many partying venues down the main beach street.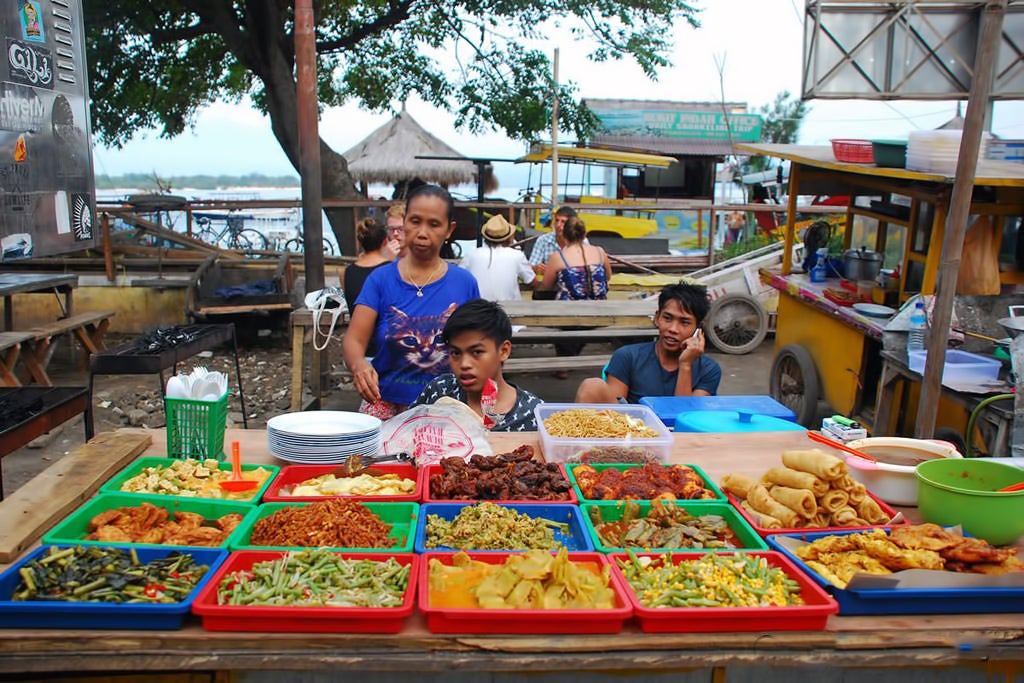 Gili Trawangan Night Market
Location: Gili Trawangan, Gili Indah, Pemenang, West Lombok, West Nusa Tenggara 83352, Indonesia
Back to top