The Gianyar Night Market is one of the interesting highlights to stop by whenever you travel to the heart of the Gianyar regency's capital, about a 10-km drive southeast of Ubud. There's a variety of traditional snacks and cuisine available from vendors along the town's main strip of Jalan Ngurah Rai.
Ngurah Rai is a normal street by day, but its southern side becomes a bustling market and food haven at around 5pm every day. You can satiate your cravings for Bali's favourite babi guling, along with succulent roast chicken, bakso (meatball soup), chicken and lamb satays, as well as traditional Balinese and Indonesian snacks.
Gianyar Night Market in Bali - one of the highlights of 6 Best Night Markets in Bali (Read all about Bali here)
In contrast to the bustling daytime city street scenes, you'll enjoy a brilliant mini cityscape with the vendors' many fluorescent lamps flickering from sundown onwards. Although busier during the weekends, you can visit the Gianyar Night Market on any day of the week. Besides food stalls, the market brings together a variety of wares, from fruits, vegetables, snacks, toys and jewellery, to clothes, DVDs, DIY household tools, and Balinese Hindu ritual items such as flowers, incense and ready-made offerings. Haggling is common, if not a must.

The locals refer to the Gianyar Night Market as 'Pasar Senggol Gianyar' or 'Pasar Malam Gianyar'. They love their babi guling as much as the snacks like the palm sugar-filled klepon (steamed glutinous balls served with shredded coconut or as takeaway in banana leaf wrappings). Another evening treat is the nasi jingo – mini portions of rice with chicken shreds and very spicy sambal on top.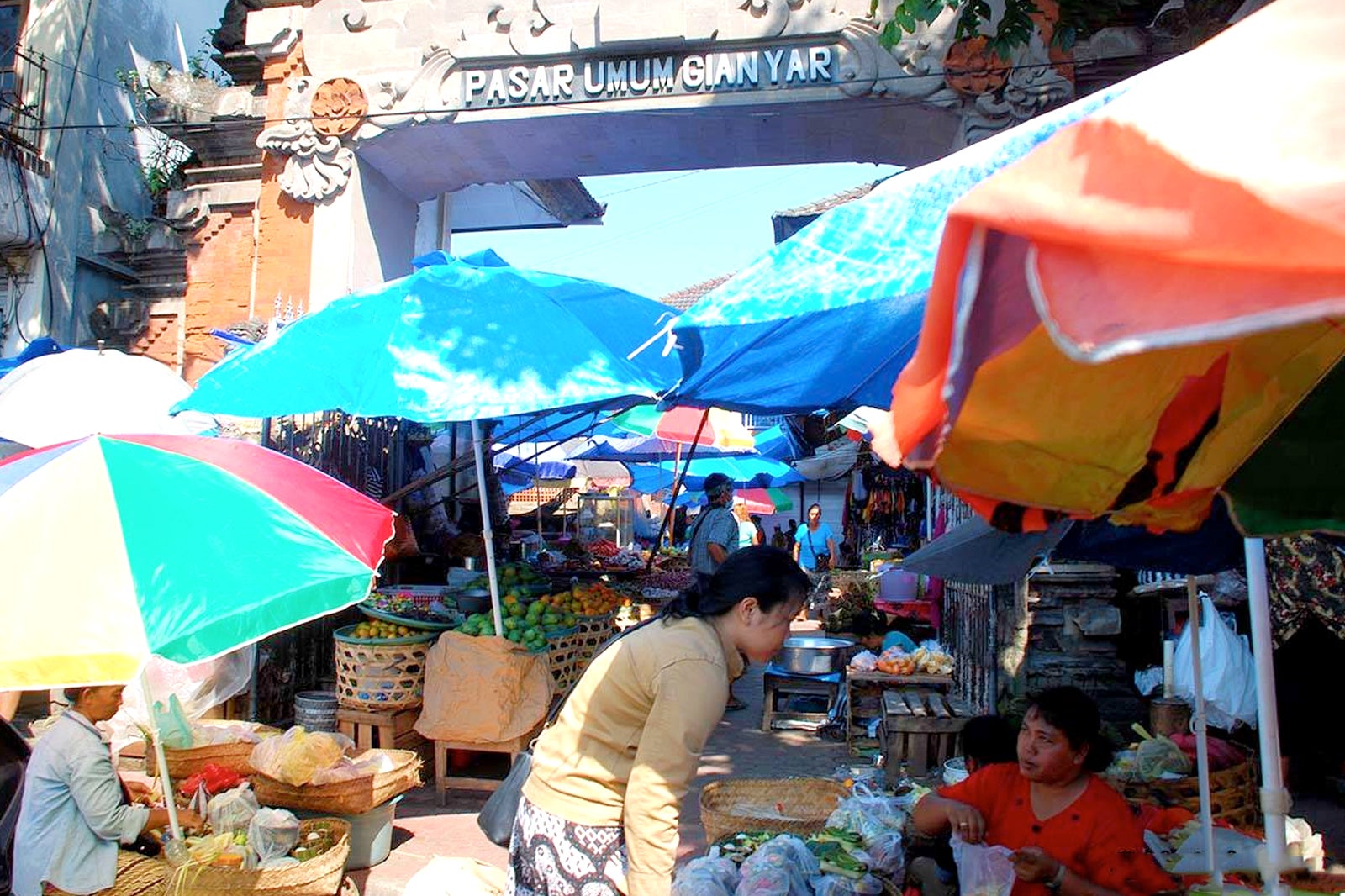 Gianyar Night Market in Bali
Location: Jalan Ngurah Rai, Gianyar, Bali 80511, Indonesia
Open: Daily from 3pm to midnight
Back to top