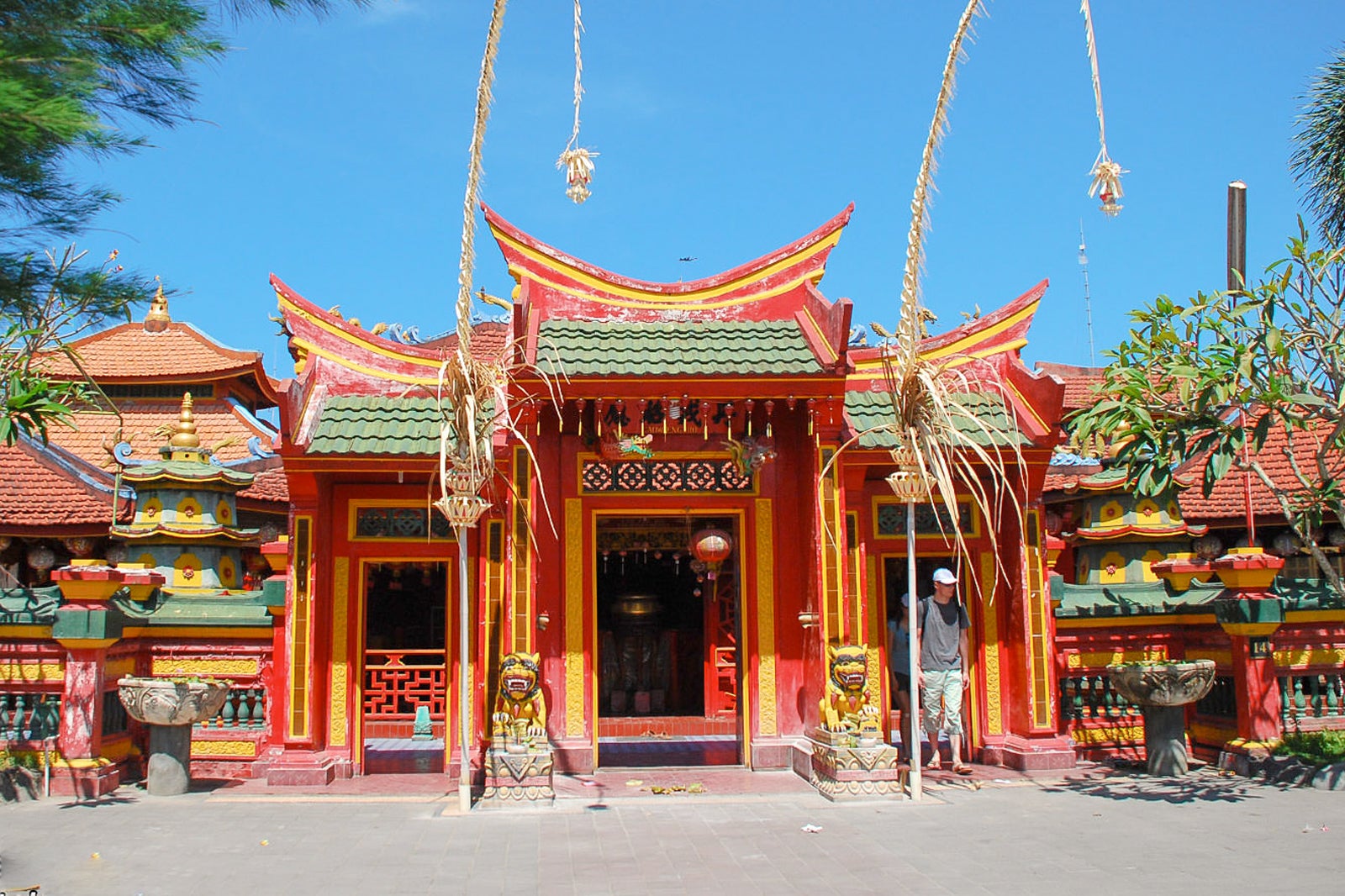 Caow Eng Bio is one of Bali's oldest Chinese temples and is an impressive historical and cultural landmark that's worth a visit while in Tanjung Benoa. Due to its location, it's referred to simply as Klenteng Tanjung Benoa by locals (klenteng means Chinese temple in the local tongue).
Together with some local Hindu villages and sea temples, Caow Eng Bio is one of the very few cultural and historical attractions of its kind in the peninsular area. The Chinese temple also offers a sightseeing break from the coast and the water sports action that Tanjung Benoa is better known for.
Caow Eng Bio Chinese Temple in Bali - one of the highlights of 15 Best Things to Do in Tanjung Benoa (Read all about Bali here)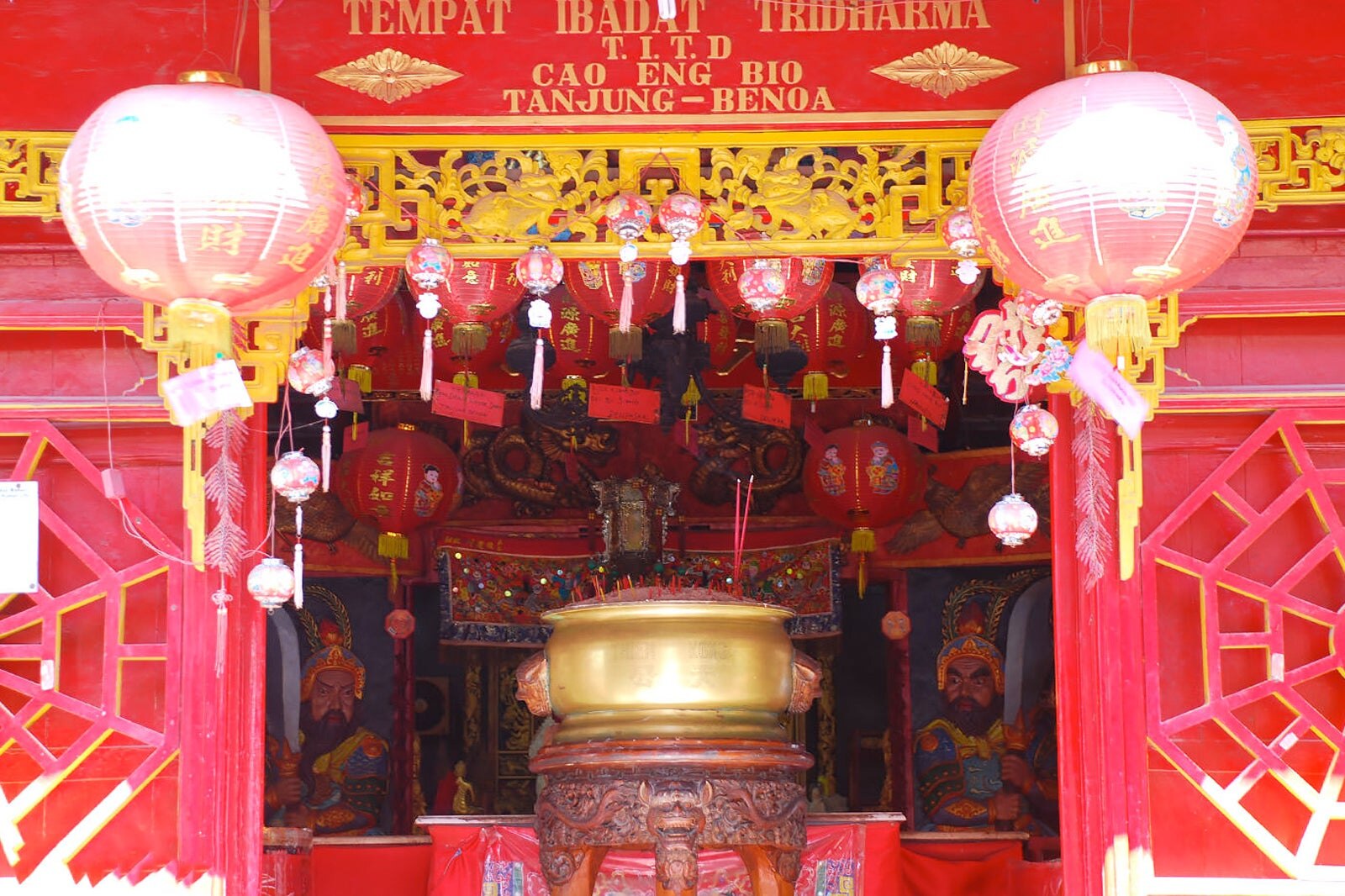 Visiting Caow Eng Bio Chinese temple
You can find Caow Eng Bio at the far northern end of the Tanjung Benoa Peninsula. Take the Jalan Segara Ening from the Catus Pata crossroads, then follow the road until its end. The temple stands majestically before a spacious front yard. Its bright red and ornate walls frame a wooden entrance painted with fearsome war deities.
Stepping inside, you'll immediately see its main building in beautiful Chinese architecture, which houses the prayer rooms with a large ash cauldron on pedestals and gigantic red candles. You'll also see wooden plaques bearing several scripture verses of wisdom in Chinese and Indonesian, as well as names engraved in marble in honour of those who have contributed in building the Caow Eng Bio Chinese temple.
Celebrations and religious events are usually held up to 3 days here, but the holy days of Chinese New Year and Vesak are busiest of all. Entry is free and donations are expected with every visit. Pieces of paper next to the donation box are given away to all visitors. They're believed to be a token of gratitude and a good luck charm for both your house and your wallet.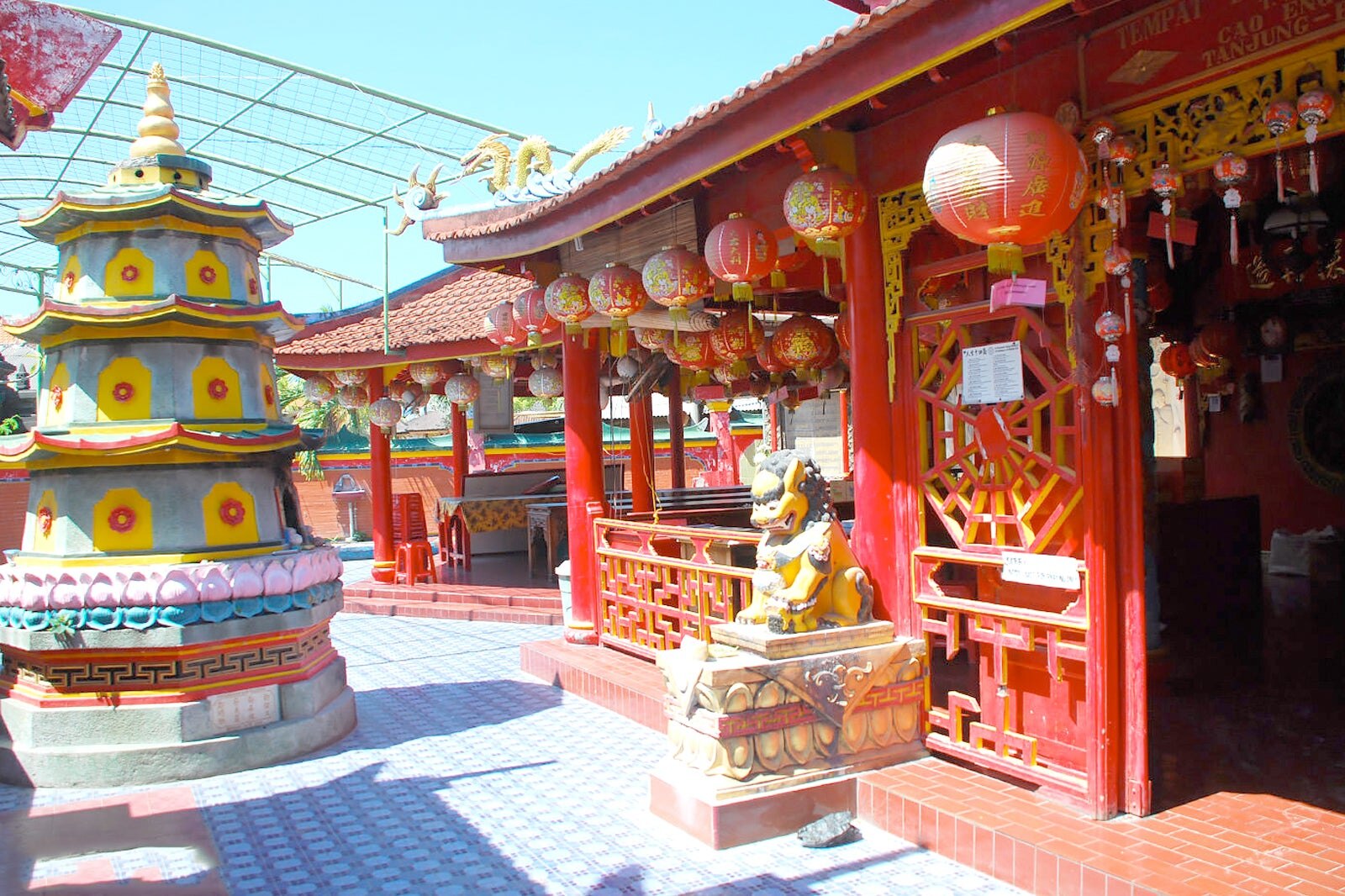 Caow Eng Bio Chinese Temple in Bali
Location: Jalan Segara Ening No.14, Tanjung Benoa, Benoa, Badung, Bali 80361, Indonesia
Open: Daily from 6am to 9pm
Back to top