Campuhan Ridge Walk is a free and easy nature trek, popular among regular visitors in the central highland town of Ubud. This trail presents a pristine outback to escape from the contemporary boutique, guesthouse and restaurant-lined Jalan Raya Ubud. While the hike lets you enjoy the cool fresh air and the gorgeous hillside vista, it also allows you to shed off some calories too with its 9-km hill track.
The main access is a concrete path just down from the main road. Smaller letterings bear "Going to The Hill" with an arrow pointing left, and as soon as you take on this path, the verdant surroundings of the Campuhan Valley immediately come to sight, lined by dense tropical foliage.
Sights along Campuhan Ridge Walk
A small bridge over the sacred Campuhan River leads to the majestic Pura Gunung Lebah temple complex. Signs before the temple clearly show the directions to follow along the route, which borders the eastern walls of the temple. These intricately carved walls and the towering meru tiers of the shrines that are visible from the path provide an exotic and cultural touch to the beginning of this nature walk.
You might meet a few fellow trekkers on their way back from their earlier jog, but most of the time you'll have the path to your own. A few hundred metres and up the slopes from the temple, the view widens to reveal the vast hills that make up the valley hinterland.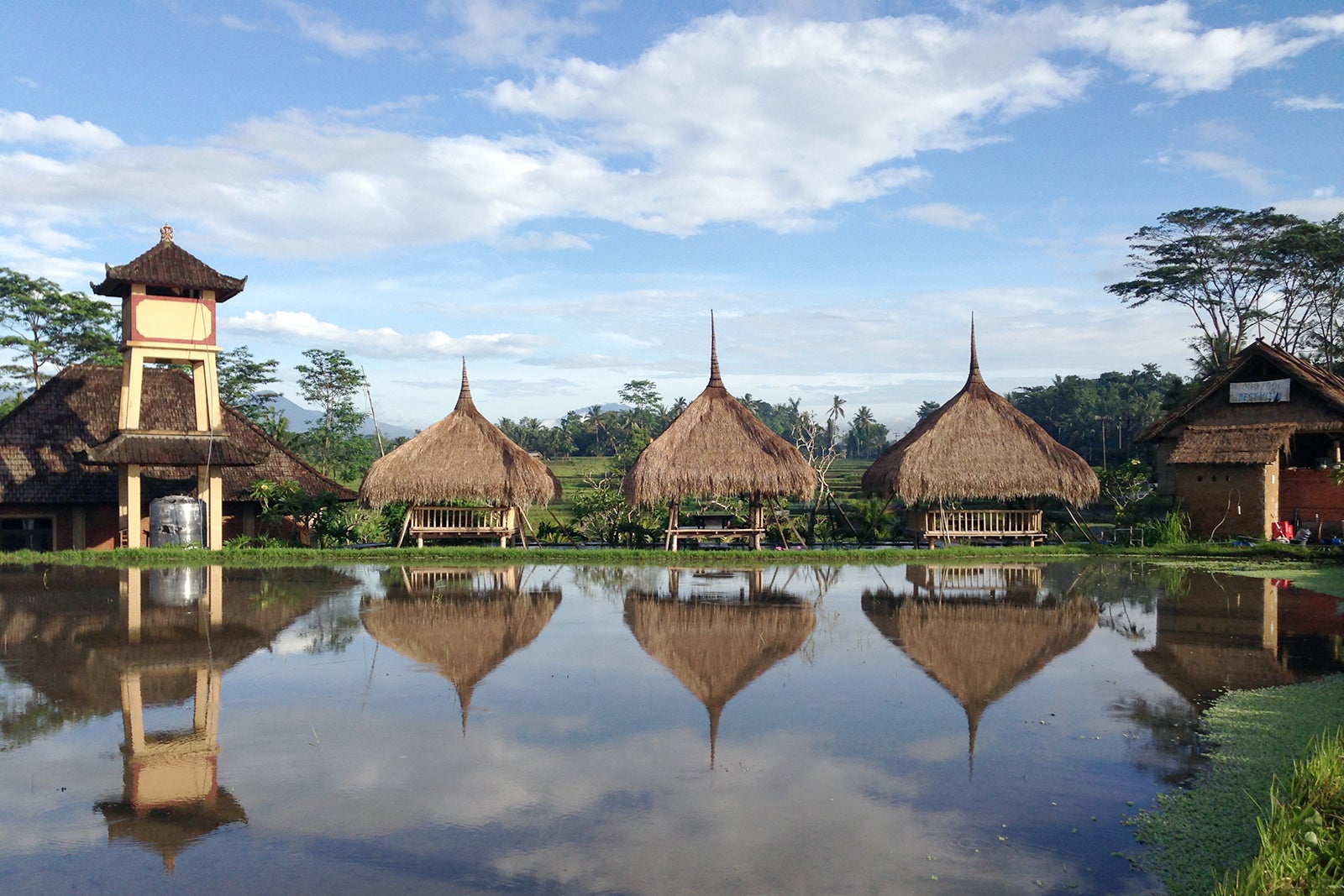 Best time to hike Campuhan Ridge
The best time to enjoy the Campuhan Ridge Walk is early morning and late afternoon, when the temperature is cool and when the skies show their best hues during sunrise and sunset. Slopes as far as the eye can see are an undulating sea of green, covered in tall reed grass, which at times are harvested by the locals for thatched roofing that's common in traditional Balinese architecture.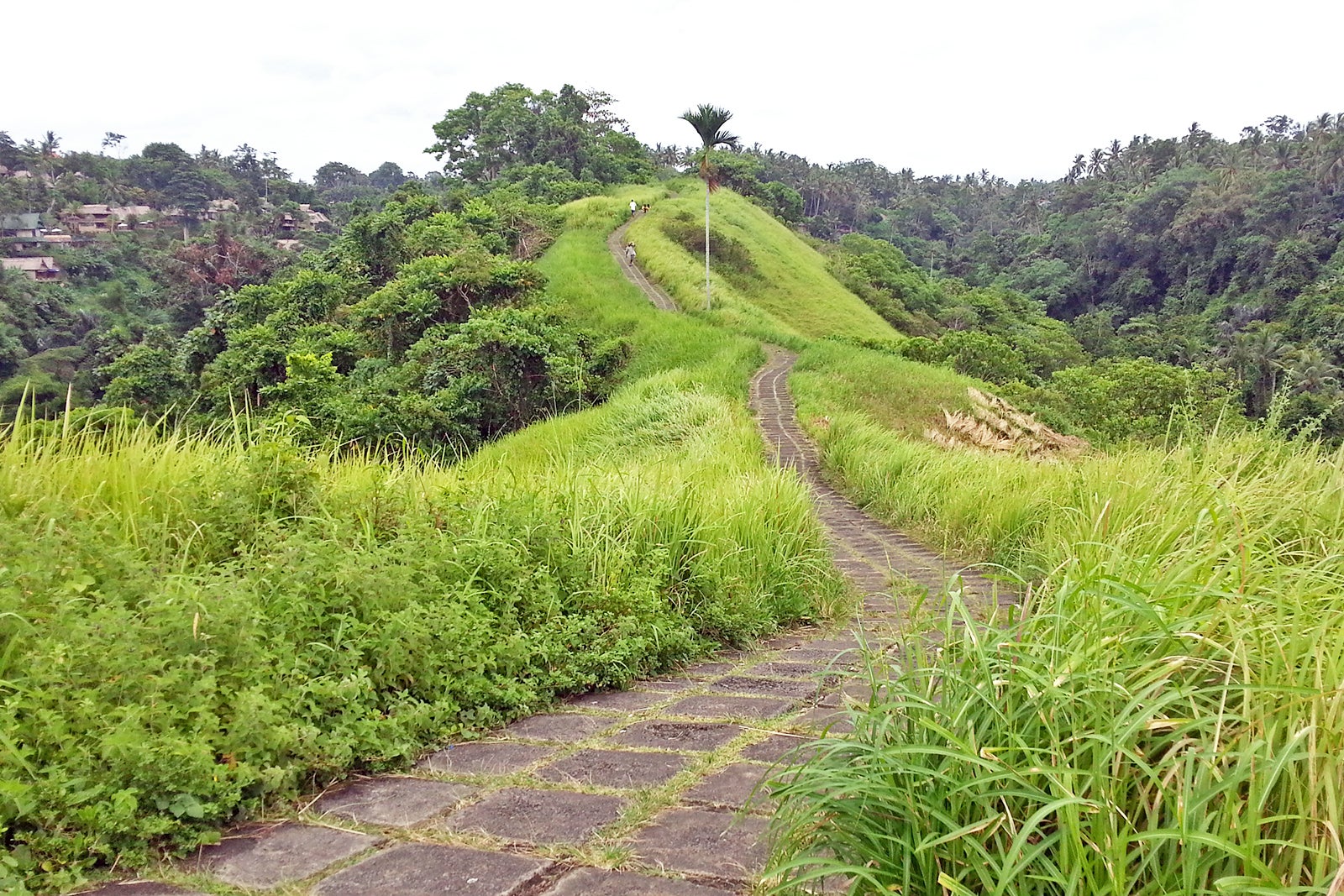 Campuhan Ridge Walk and beyond
The Campuhan Ridge Walk passes over the lush valley of the Sungai Wos River. On clear mornings or afternoons, you can enjoy a breathtaking backdrop of Mount Agung and outlying small village houses girt by rice fields. Continuing north along the ridge the tall grass transforms into the paddies of the small village of Bangkiang Sidem. There's a small café here where you can pause for refreshments and admire the view.
If you're a more serious and curious trekker, you can continue west towards the outskirts of Bangkiang Sidem, down to the Sungai Cerik River and then climb up towards the hills of Payogan in the village of Kedewatan. On your way back, you can relieve your muscles with a great Balinese massage at your Ubud hotel or at one of the small spas that line the main Ubud road.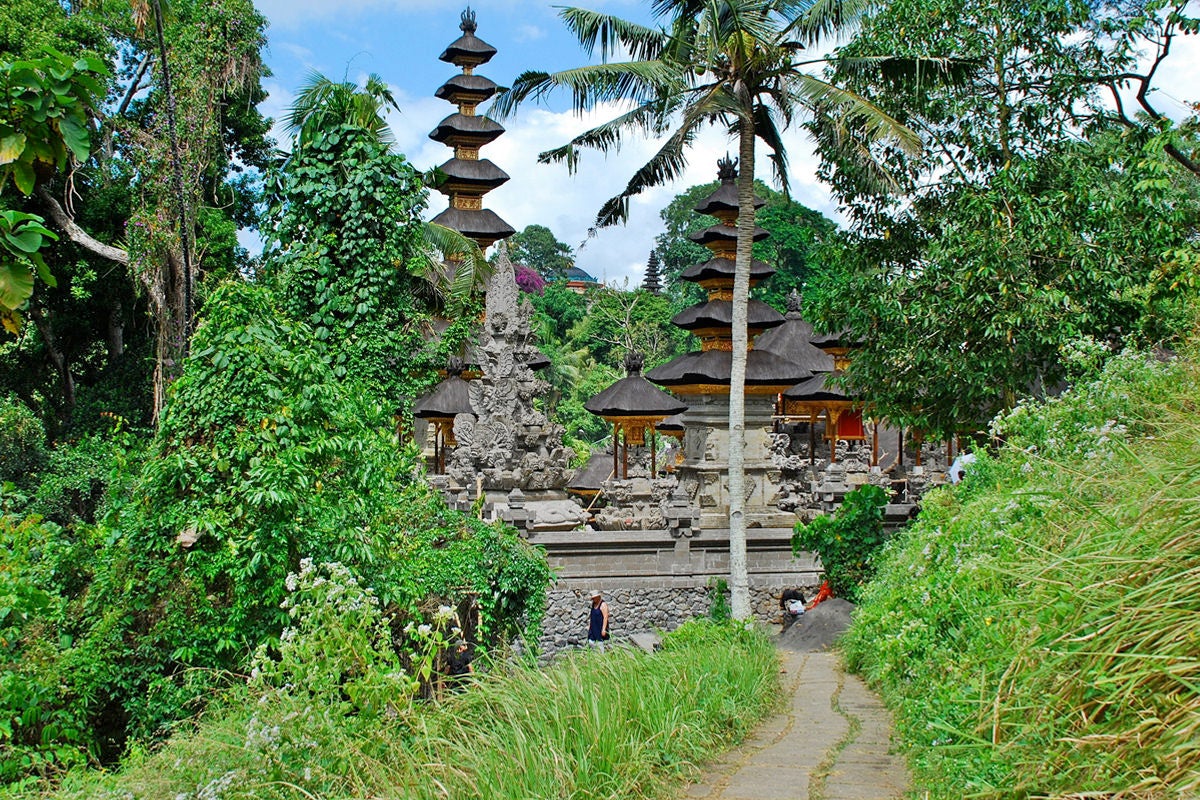 Campuhan Ridge Walk in Bali
Location: Jalan Raya Campuhan, Sayan, Ubud, Gianyar, Bali 80571, Indonesia
Why book with Hotels.com?