Blanco Renaissance Museum is the home gallery and studio of the late Don Antonio Blanco. The Philippine-born maestro was known for his lithographic artworks of nude Balinese women. Located on a hilltop overlooking the lush valley of Campuhan, it houses paintings, collages and illustrated poetry by Blanco and his son Mario.
Blanco Renaissance Museum in Bali - one of the highlights of 5 Must-See Art Galleries in Ubud and 31 Best Things to Do in Ubud (Read all about Bali here)
Blanco Renaissance Museum highlights
Enter the main building to see a massive marble hall lined with Blanco's artworks in lavish and unusual frames. Many colourful nude portraits are displayed in this room, while towards the studio you'll be able to see various collages with 60s-era paintings, paintbrushes and dried paint, usually in front of an artwork in progress.
Some of the art pieces might bring a smile to your face, while others will probably induce a slight cringe. There are pieces with snippets of porn magazines overlaid with soapboxes, sand and seashells.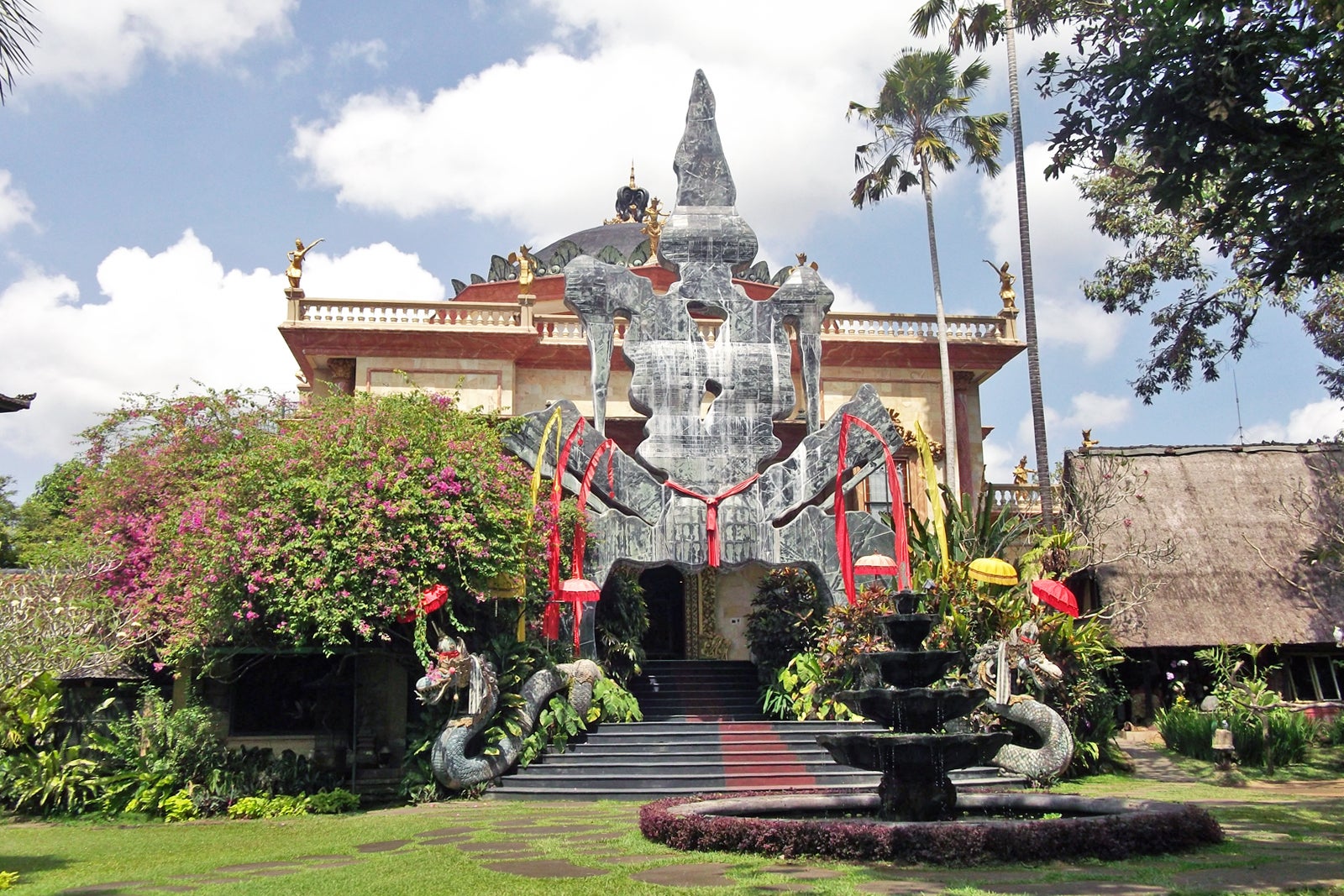 A studio where Blanco used to paint and a gallery exhibiting Mario's works can be found inside Blanco Renaissance Museum. You'll also find a gift shop, café and the Blanco's family temple within the premise. The café has a cosy Balinese atmosphere and serves European and Asian dishes.
The gallery's provocative collection appeals mostly to adults and art lovers. If you're visiting with children, they may enjoy the palatial gardens and courtyard, which have gorgeous parrots and exotic birds.
Blanco Renaissance Museum in Bali
Location: Jalan Raya Campuhan, Ubud, Gianyar, Bali 80571, Indonesia
Open: Daily from 9am to 5pm
Phone: +62 (0)361 975 502
Back to top