10 Best Yoga Studios in Bali
Best Places to Practice Yoga in Bali
The best yoga studios in Bali offer different kinds of yoga, welcoming practitioners of all levels and disciplines. You'll never run out of great options for learning the art or exchanging knowledge with like-minded yogis from all over the world. These studios also come in a variety of setups and different locations, some making good use of natural settings positioned well away from the crowds, while others are oases smack-dab in the middle of busy hubs.
Bali has grown into one of the world's most popular destinations for health and wellbeing, and yoga is a part of that. Promoting everything positive for a healthy mind and body and being open to all, the yoga community in Bali has rapidly grown and made way for a large variety of yoga centres and studios, big and small, well spread throughout the island. Have yourself a yoga holiday in Bali, stretch and unwind at some of these best studios for yoga in Bali.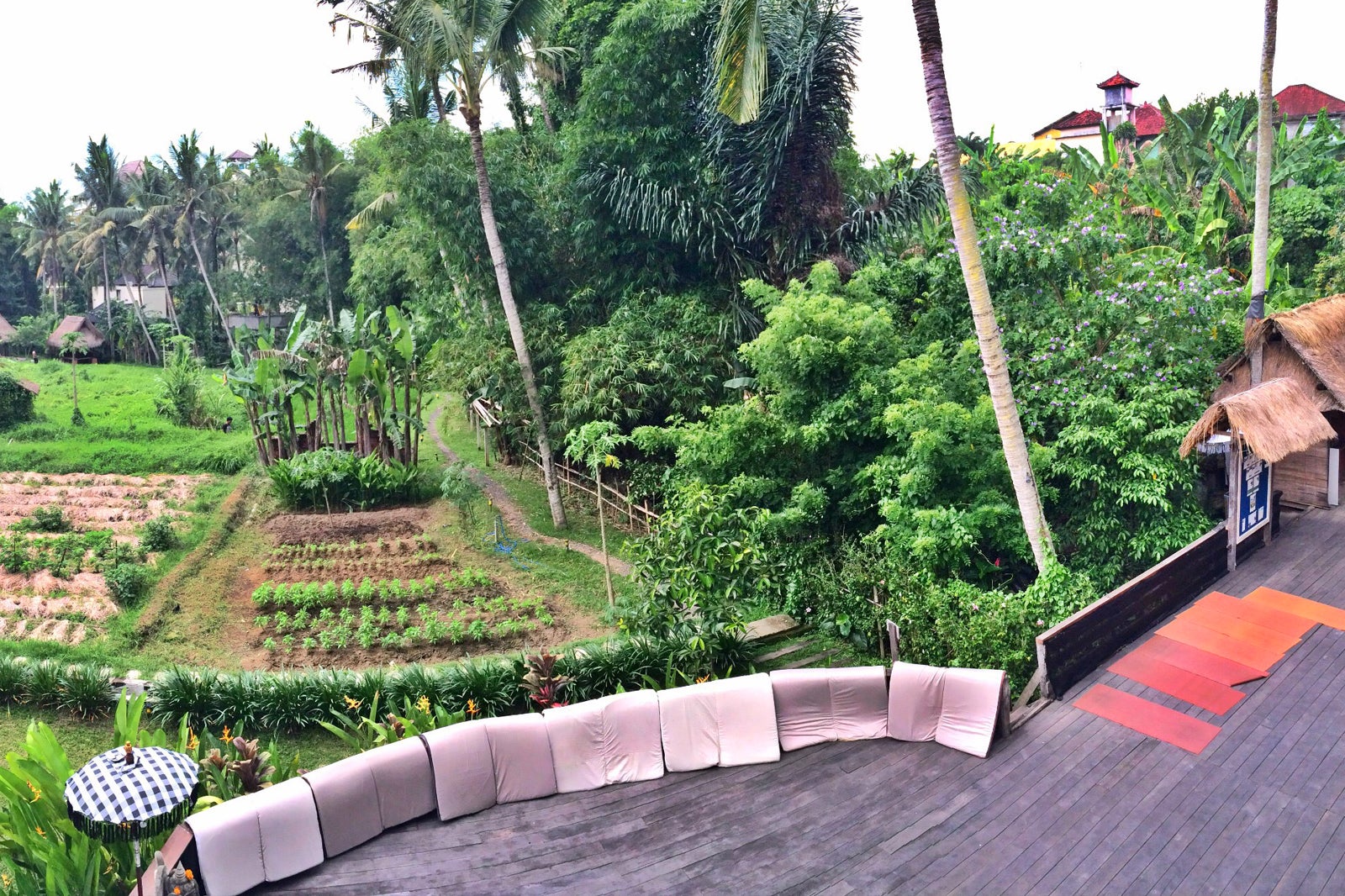 The Yoga Barn is one of the most prominent yoga centres in Ubud. Founded by the people who are also behind the annual Bali Spirit Festival, this retreat offers different classes and levels to choose from. It's also among the few endeavours serving as a 'full service' yoga studio, combining yoga with retreats, a guesthouse and a café promoting healthy food. It has 5 open-air studios, many of which allow you to practise yoga amid beautiful Ubud rice paddies. Two studios host daily classes, with a capacity of 80 and 35 students respectively. There are over 100 classes on offer per week, with a roster of guest instructors from around the globe. Workshops range from traditional yoga styles of classical Hatha, Vinyasa flow and Iyengar to power yoga and meditation sessions.
Location: Jalan Hanoman, Pengosekan, Ubud, Gianyar, Bali 80571, Indonesia
Open: Daily from 7am to 9pm
Phone: +62 (0)361 971 407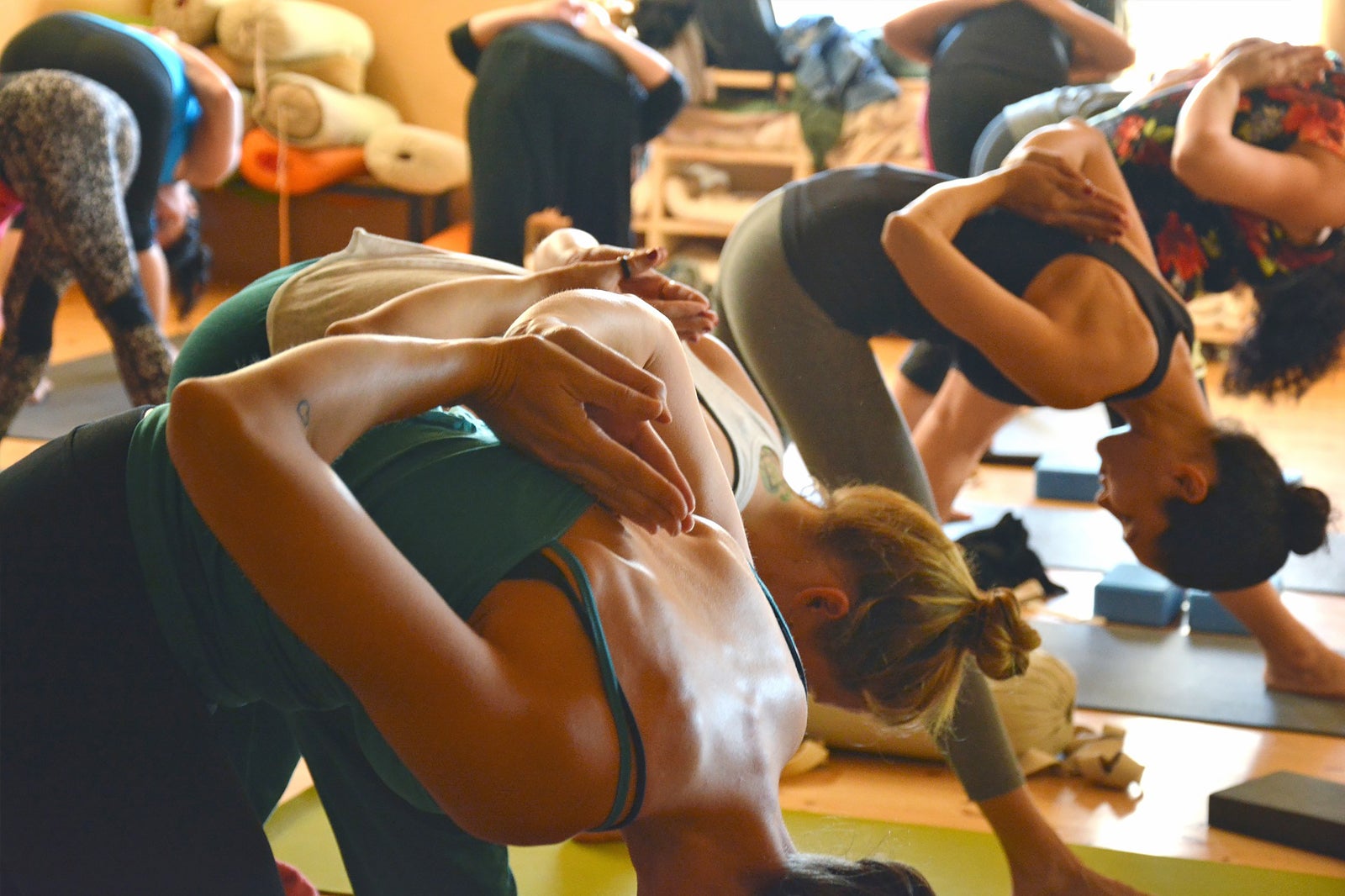 Radiantly Alive in Padangtegal (the Monkey Forest village of Ubud) presents an 'eco-hip' facility, with 2 purpose-built yoga shalas where most of the practising takes place. Yoga styles on offer vary according to regular schedules and include Vinyasa, Ashtanga, and acroyoga. Besides conducting regular classes, it also presents training and workshops for yoga teachers, which is fully recognised and accredited by Yoga Alliance USA. There is a café on site, offering healthy bites, juices, premium teas and raw chocolates to help replenish and rejuvenate.
Location: Jalan Jembawan 3, Padangtegal, Ubud, Gianyar, Bali 80571, Indonesia
Open: Daily from 7am to 9pm
Phone: +62 (0)361 978 055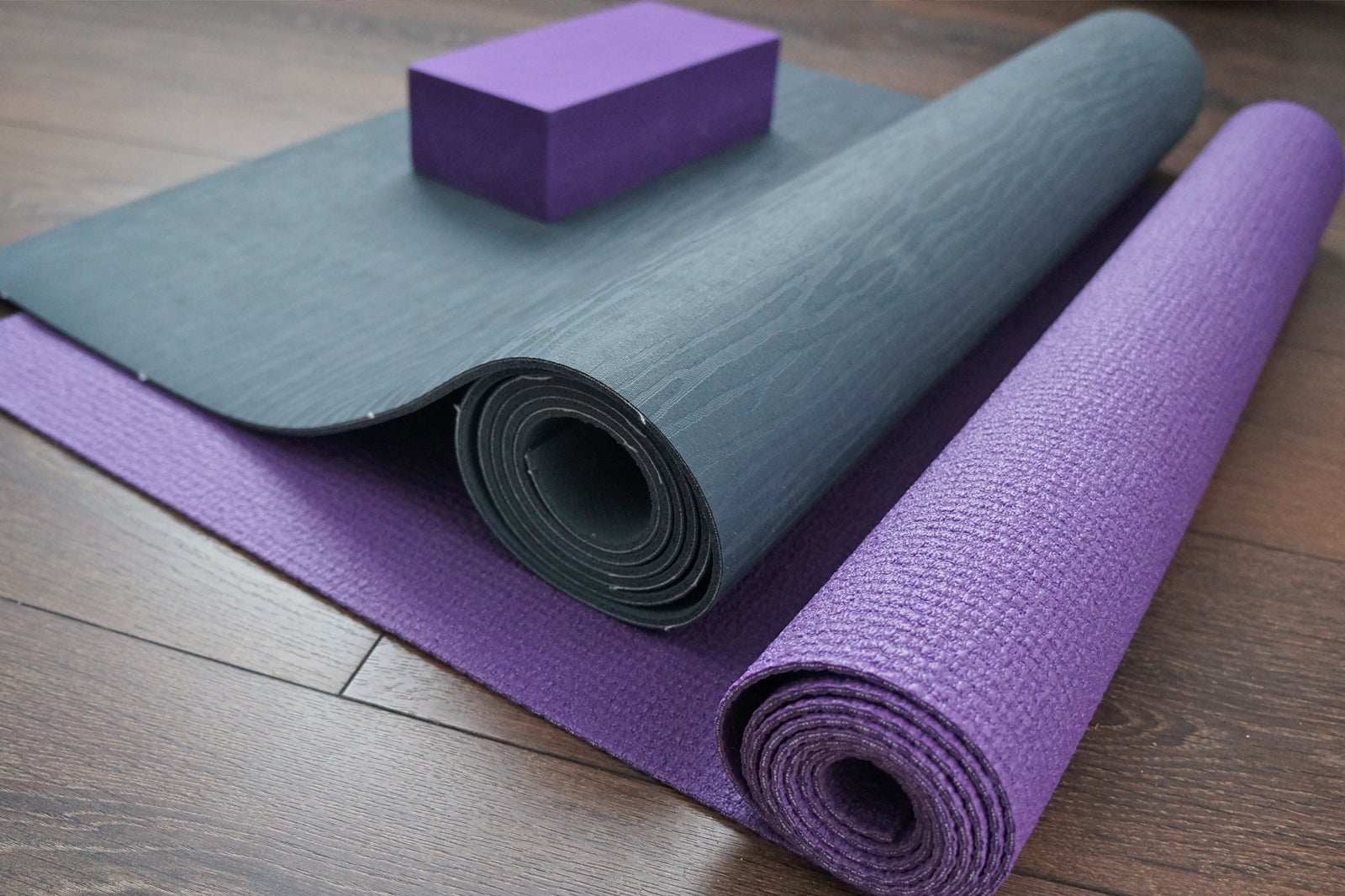 Located in the peaceful highland village area of Penestanan in northern Ubud, Intuitive Flow presents a beautifully designed yoga studio that easily puts practitioners at ease with the wonderful green valley views of Campuhan. Besides daily yoga classes that include Vinyasa, Prana, Yin and Hatha, Intuitive Flow also offers training for yoga teachers if you're keen on becoming a well-established instructor yourself, as well as full yoga retreats and exciting workshops that let you learn a discipline more intensely.
Location: Jalan Raya Campuhan, Penestanan Kaja, Ubud, Gianyar, Bali 80571, Indonesia
Open: Monday–Saturday from 7am to 7pm, Sundays from 7am to 12.30pm
Phone: +62 (0)361 977 824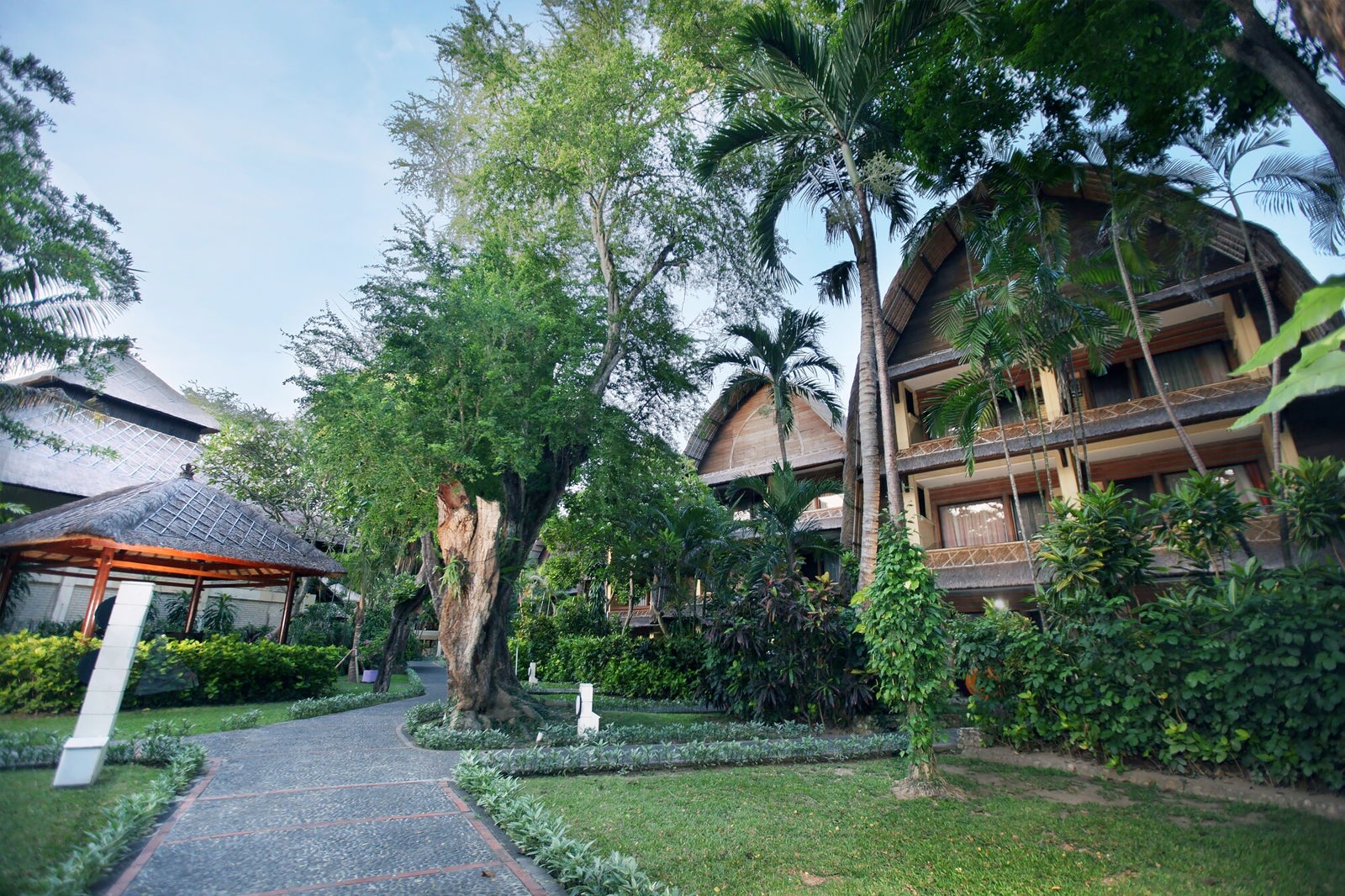 A wonderful place in Mercure Resort Sanur to escape the bustle and crowds, Power of Now Oasis Bali offers a centrepiece yoga shala in the form of an impressive all-bamboo treehouse. Its airy design and setting makes for a fresh and relaxing place for practising yoga and meditation. The unique shala has 2 levels, with the top deck serving as the main yoga and meditation space while the lower area opens out to a surrounding garden. An organic juice bar and teahouse, library and music studio are also on site.
Location: Mercure Resort Sanur, Jalan Retro Beach, Sanur Kauh, Denpasar, Kota Denpasar, Bali 80224, Indonesia
Open: Daily from 7.30am to 5.30pm
Phone: +62 (0)878 6153 4535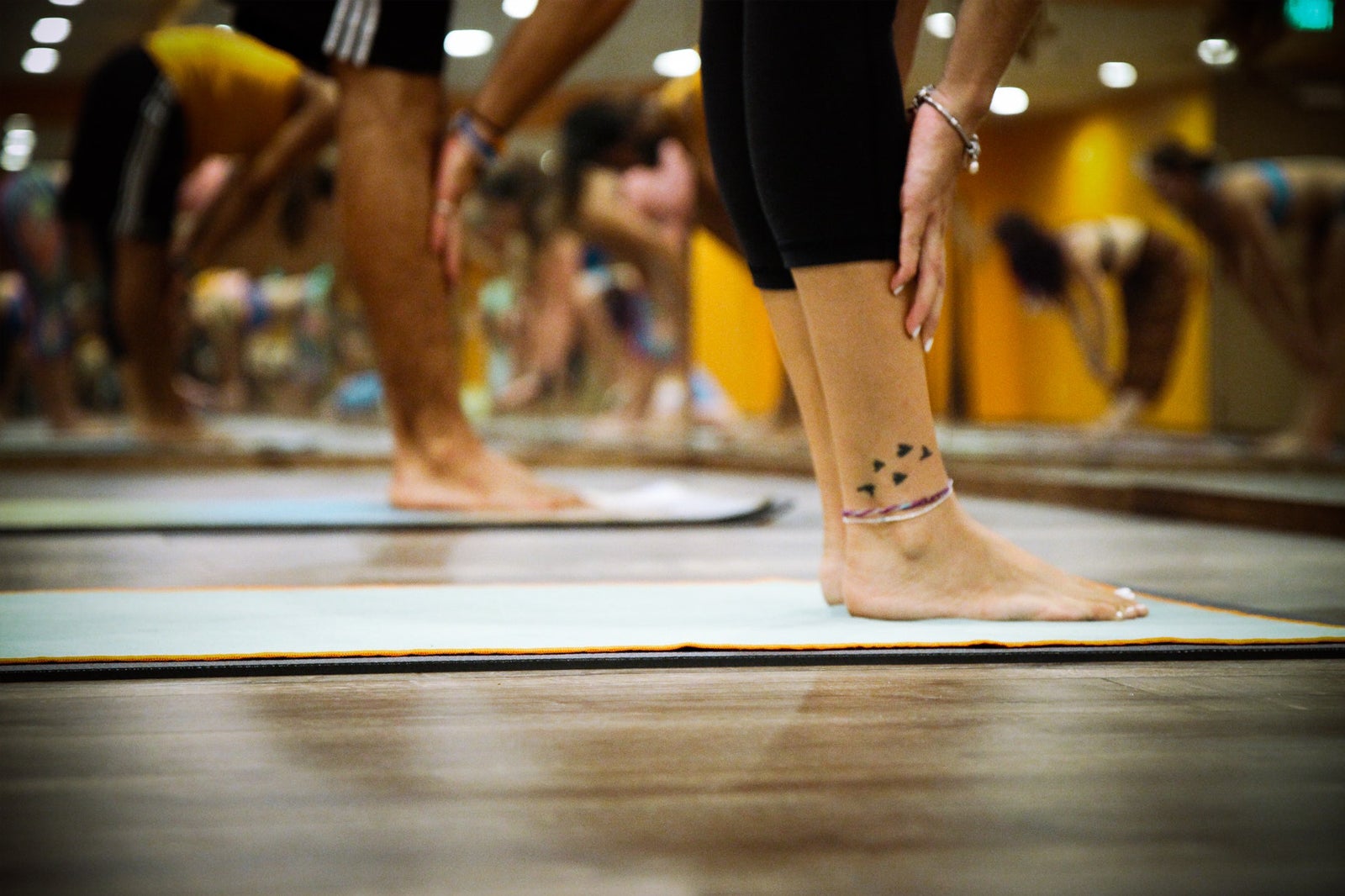 While most other yoga studios tend to position themselves far away from the crowds, Jiwa Bikram studio is centrally located in one of southern Bali's crowded resort areas. The yoga studio is right on Jalan Petitenget, near Seminyak Square and within walking distance to the popular sunset coast. The studio's interiors comprise timber floors with white walls, floor-to-ceiling mirrors and natural lighting. Certified international yoga instructors regularly teach at Jiwa Bikram, with styles that include Bikram, Hotflow, Yin and Xpress.
Location: Jalan Petitenget No.78, Kerobokan Kelod, Kuta Utara, Badung, Bali 80361, Indonesia
Open: Monday–Friday from 7am to 9.30pm, Saturday–Sunday from 9am to 6pm
Phone: +62 (0)851 0041 3689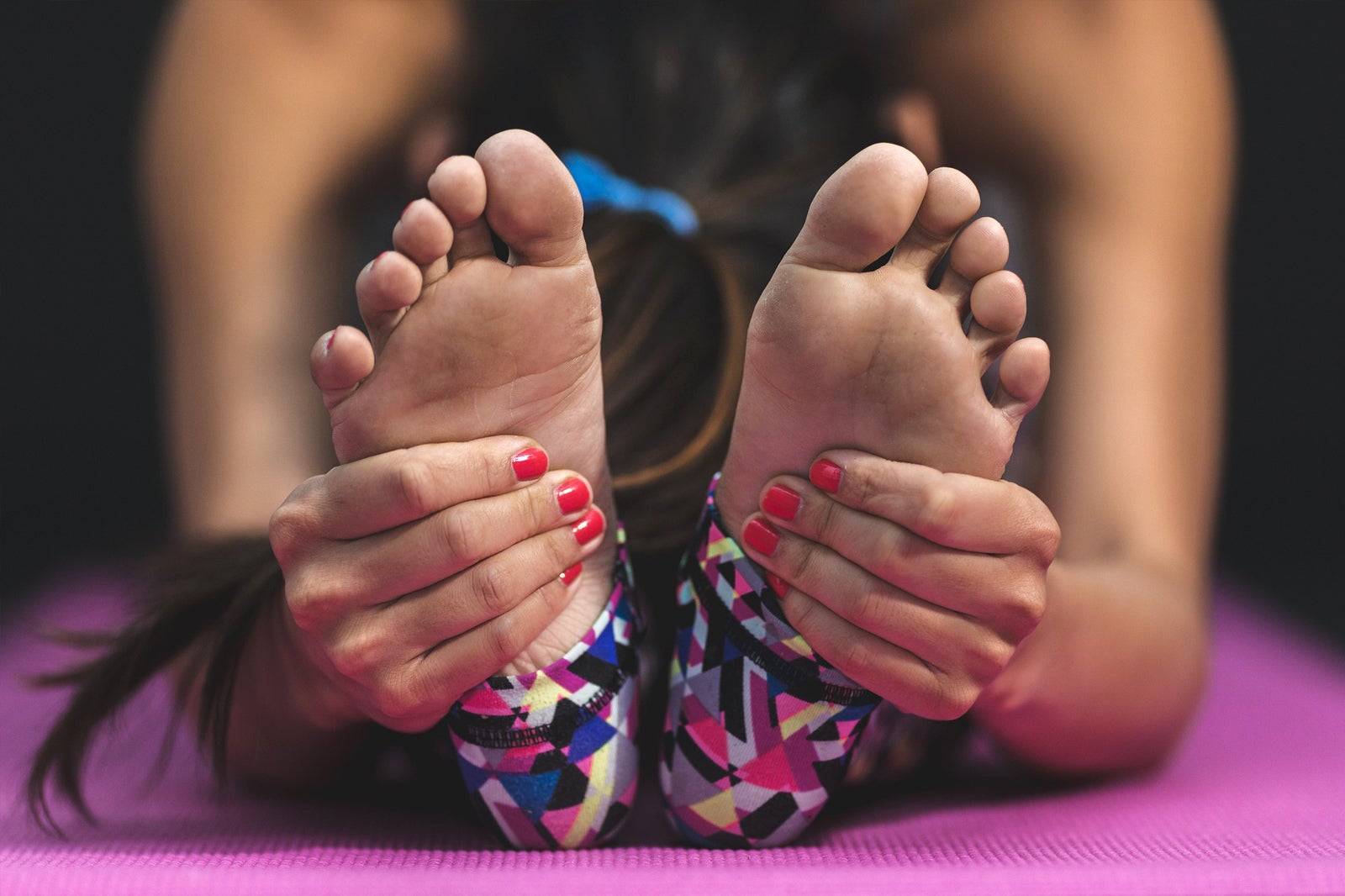 Gokul Yoga Bali opened as a yoga school and ashram. It's where you'll find a team of yoga teachers dedicated to sharing wisdom and love for the art under the guidance of Jani Jaatinen, a practitioner of both Hatha and Ashtanga yoga. The studio presents daily classes, private tuition, yoga retreats, workshops and accommodation. There are also yoga teacher training sessions scheduled annually, led by Jaatinen in the purpose-built retreat centre of Shanti Toya in Mengwi.
Location: Shanti Toya, Tebe Kurung, Banjar Umahanyar, Penarungan, Mengwi, Badung, Bali 80351, Indonesia
Phone: +62 (0)877 6163 8533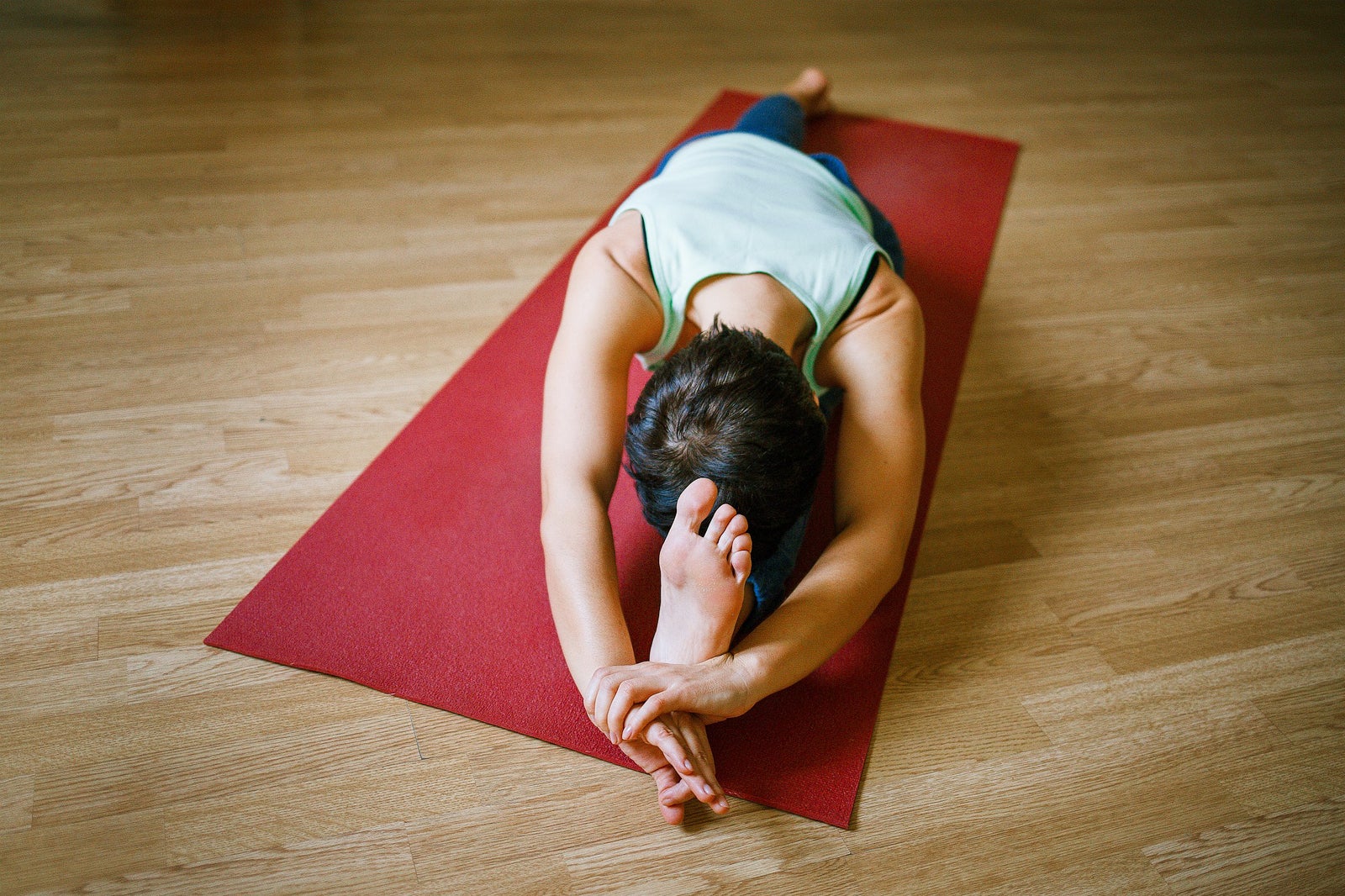 Specialising in Ashtanga yoga, Samadi Bali is a yoga studio in Canggu where you can learn the traditional way referred to as 'Mysore Yoga'. They also offer Hatha and yoga that's specially designed for surfers, as Canggu is a popular surf spot for wave riders from all over the world. Samadi offers a range of other yoga styles according to preference, including a specially designed package for kids. You can simply drop in any day for their single daily yoga classes.
Location: Jalan Padang Linjong No.39, Canggu, Badung, Bali 80361, Indonesia
Open: Daily from 7am to 9pm
Phone: +62 (0)812 3831 2505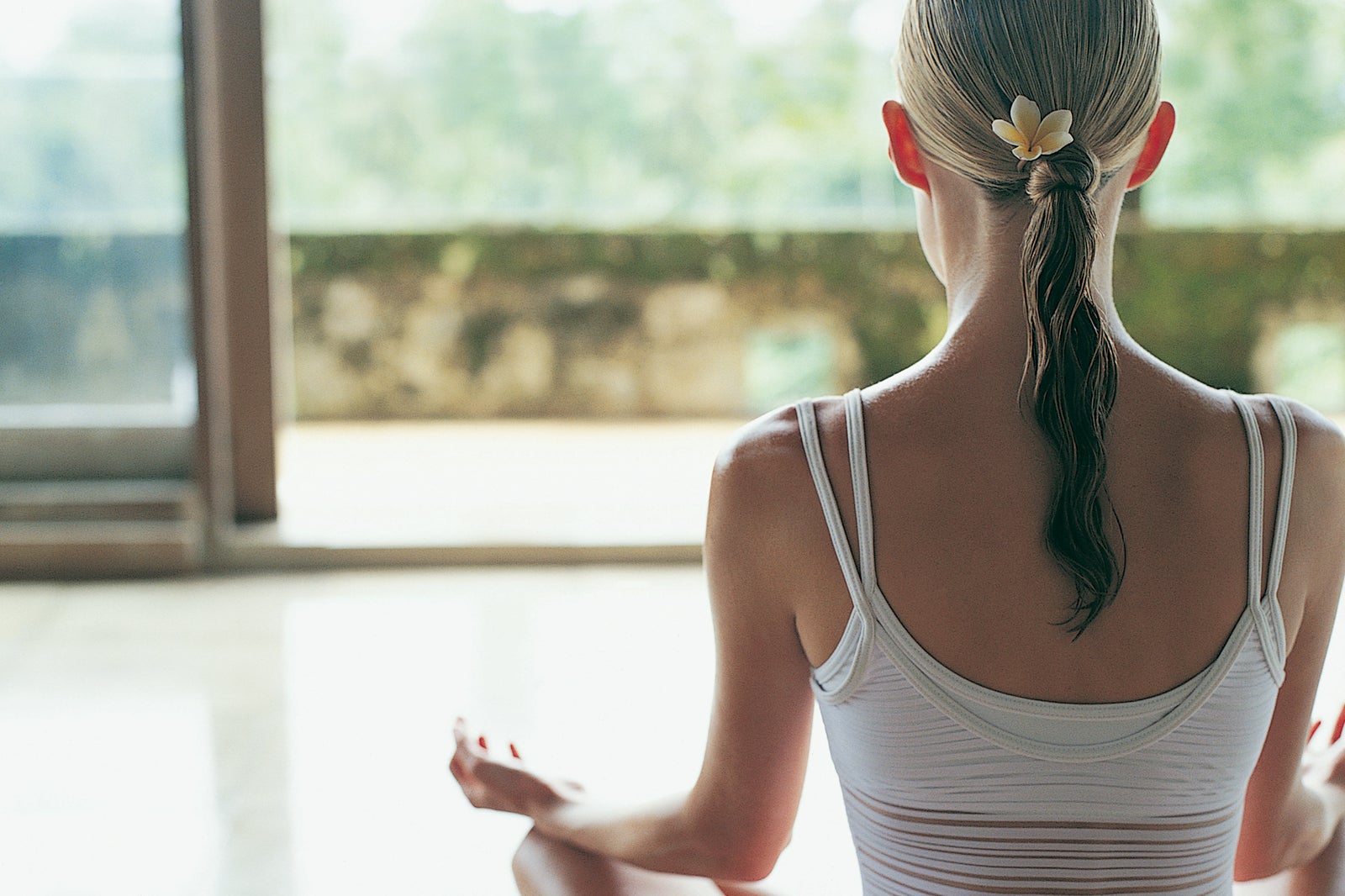 Taksu Yoga makes good use of its central Ubud location, right between Monkey Forest Road and Jalan Hanoman. Weekly schedules include 'spontaneous flow', 'alignment flow', restorative, Yin and Hatha yoga, led by a Balinese and international team of teachers. Private lessons for beginners are available or for those who require a specific practice due to injury or trauma.
Location: Jalan Goutama Selatan, Ubud, Gianyar, Bali 80571, Indonesia
Open: Daily from 8am to 5.30pm
Phone: +62 (0)361 971 490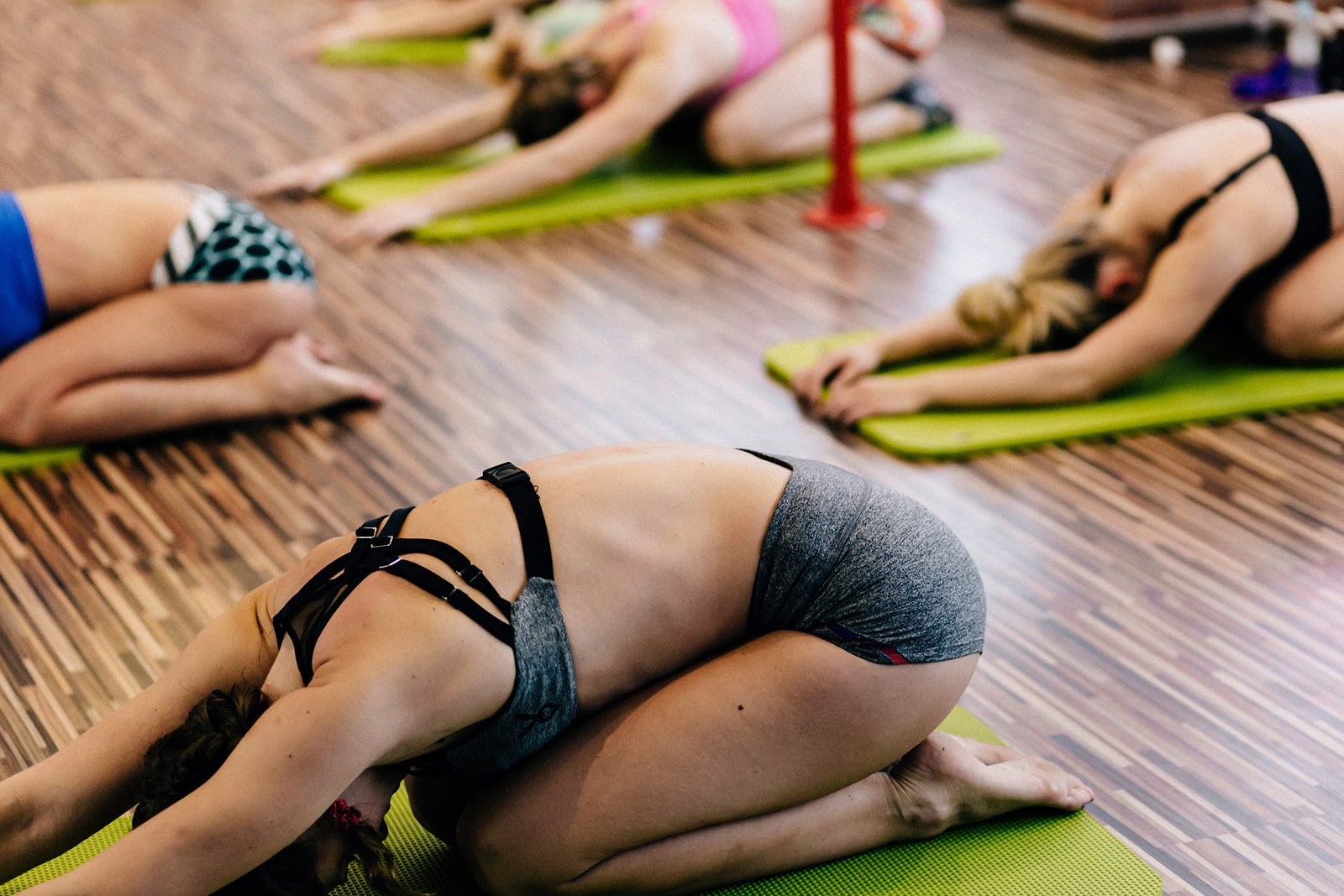 Seminyak Yoga Shala
Seminyak
Seminyak Yoga Shala offers many yoga styles in its closed and quiet studio room, with emphasis on Mysore-style ashtanga yoga and programmes taking place 6 days a week. This yoga shala opened as an oasis right in the middle of Bali's busy hubs. It also offers Hatha Vinyasa flow classes, qi gong and tai chi by experienced teachers.
Location: Jalan Raya Basangkasa No.1200A, Seminyak, Kuta, Badung, Bali 80361, Indonesia
Open: Daily from 7am to 9pm
Phone: +62 (0)361 730 498
Olop Iyengar Yoga Studio
Seminyak
Local yogi Olop Arpipi opened his studio in one of the tucked-away side streets in Seminyak, with his lush home garden serving as the main spot where he teaches Iyengar and Hatha 3 times a week in 2-hour classes. Beginners are welcome, and his teaching techniques will get you stretching in no time. Students come to Seminyak from all around the globe to pick up the art under his guidance.
Location: Jalan Drupadi 7, Banjar Basangkasa, Seminyak, Badung, Bali, Indonesia
Open: Monday, Wednesday and Friday from 8am to 10am and from 4.15pm to 6pm, Tuesday and Thursday from 8am to 10am closed on weekends)
Phone: +62 (0)812 3811 507