10 Best Things to Do for Groups in Bali
What to See and Do in Bali as a Group
Visiting Bali as a group can be a fun, exciting and truly memorable experience. Of all the group travel destinations, Bali offers the most dramatic landscapes that range from stunning waterfalls, beaches and jungles to active volcanoes. Some of the best things to do in Bali are readily available for shared enjoyment.
Go on a fun outdoor adventure in the rural countryside, go on a safari at an exciting animal park, or enjoy fascinating art exhibits and iconic landmarks around the island. There are plenty of activities that fit any travel style, group size, and budget. Here's a roundup of top activities for groups in Bali - each promises to create treasured memories of your trip together.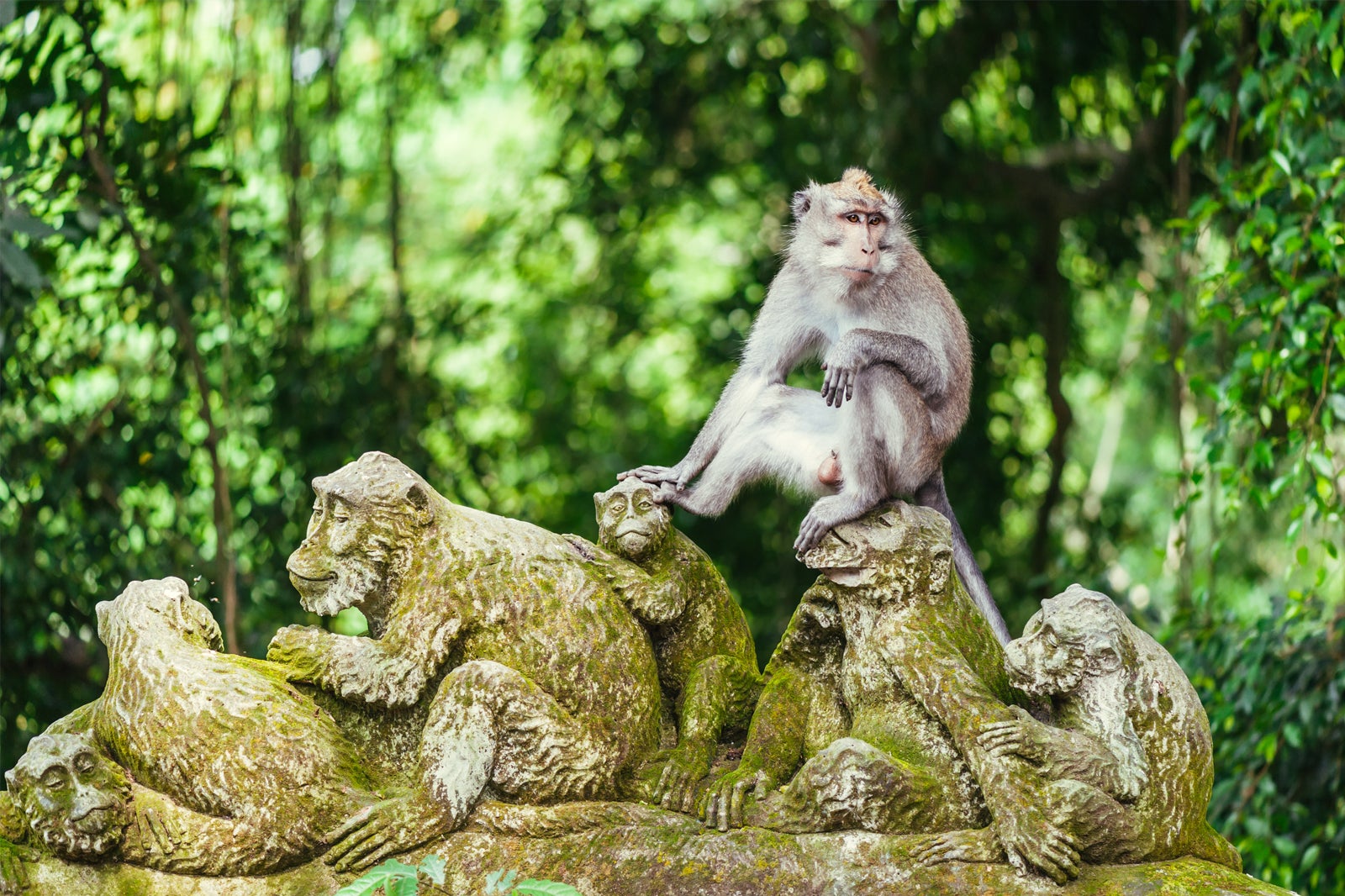 Ubud Monkey Forest can be a highlight for groups travelling to central Bali. It's both a nature reserve and a Hindu temple complex that's situated within the village of Padangtegal in Ubud. There are over 600 grey long-tailed macaques that frolic in the park that'll keep you and your group occupied for a few good hours – there's plenty of opportunities for selfies with the monkeys.
The monkeys are most active during the day and you can watch their antics from up close. The hilly forest sanctuary also has over 115 species of trees. There are many trails with great access to many parts of the park, including a lush ravine and an amphitheatre where cultural performances are regularly held.
Read more
Location: Jalan Monkey Forest, Ubud, Gianyar, Bali 80571, Indonesia
Open: Daily from 8.30 am to 5.30 pm
Phone: +62 (0)361 971 304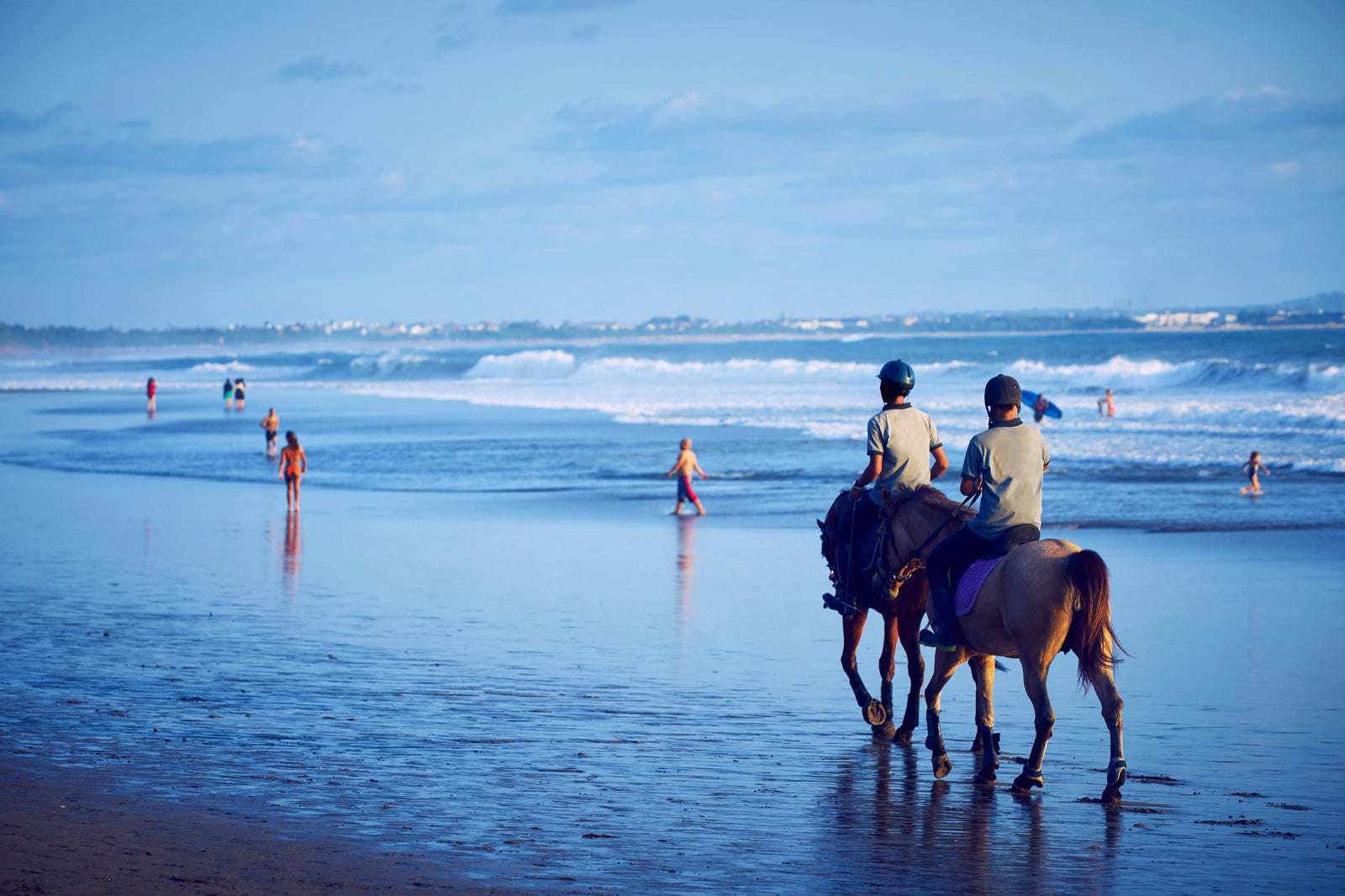 Couples
Families
Photo
Budget
Group
Seminyak is a popular beach resort that can be great for groups looking for some fun in the sun (and dramatic sunsets). Known for its luxury hotels and high-end shopping and restaurants, there's plenty to see and do with a sophisticated flair. You can stroll along boutique-lined streets and hunt for beautiful handmade items, then enjoy a lively nightlife scene.
The beach is much quieter during the day, which is ideal for groups looking for some relaxation and unwinding. The beach also offers great surfing. Surf season runs from April to November and groups can take advantage of courses offered for all levels of learning. Surfing conditions in Seminyak are best in the morning, before the winds pick up.
Read more
Location: Seminyak, Badung, Bali 80361, Indonesia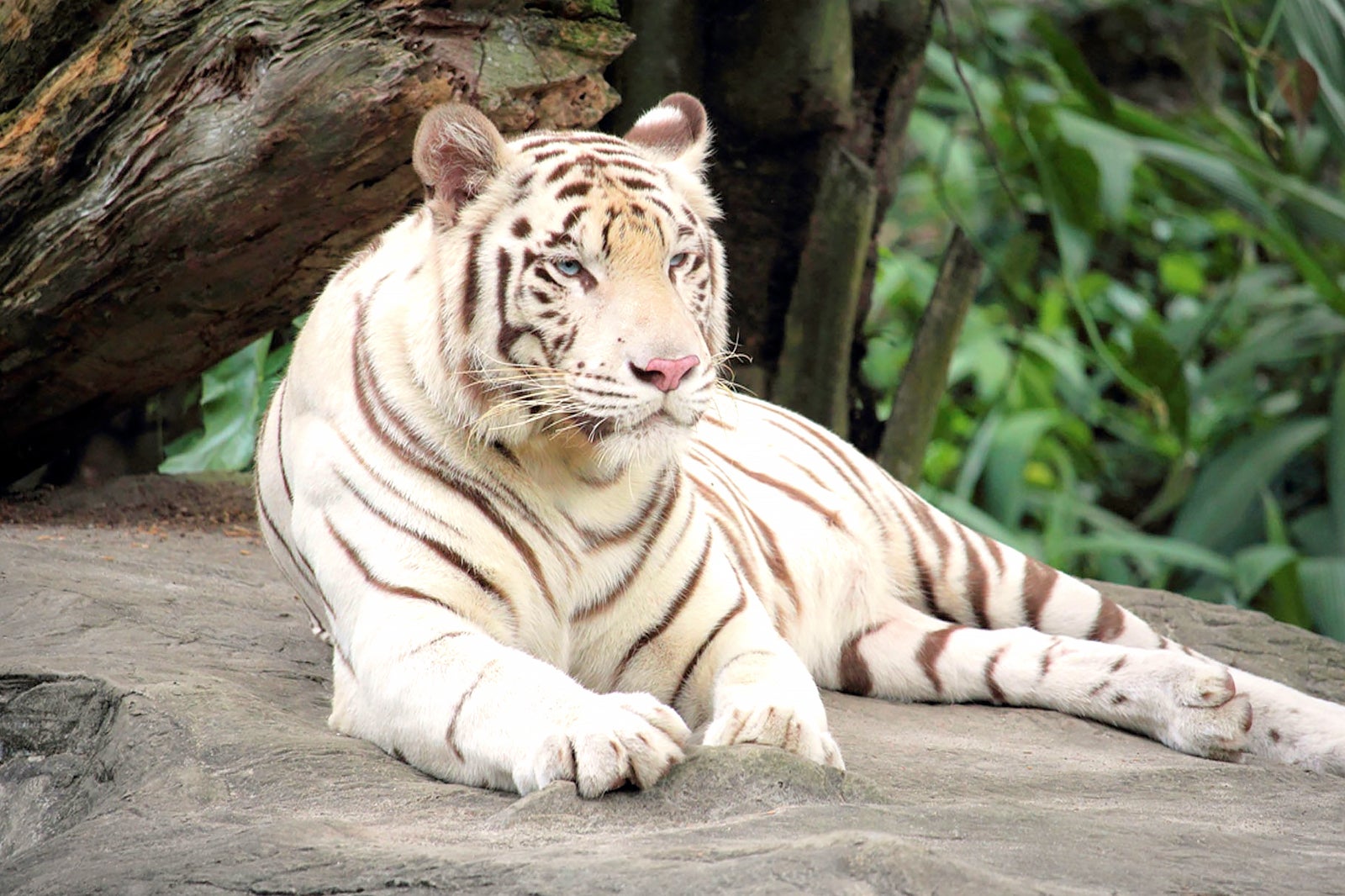 Couples
Families
Photo
Group
If your group is looking to enjoy a safari adventure of a lifetime while in Bali, Bali Safari and Marine Park is a good bet. The park provides safari bus tours for you to admire over 400 animals of 60 different species from Indonesia, India, and Africa. It can be a great group outing with animal shows, photo opportunities, and an onsite theatre show available.
Various group packages are offered, combining the safari journey with a visit to the freshwater aquarium, animal shows, the Bali Agung theatre show, lunch, souvenirs, express line privileges, photoshoots with animals, access to its adjacent waterpark and kids' fun zones and private transfer services between the park and your hotel.
Read more
Location: Jalan Prof. Dr. Ida Bagus Mantra Km. 19.8, Serongga, Gianyar, Bali 80551, Indonesia
Open: Daily from 9 am to 5 pm
Phone: +62 (0)361 950 000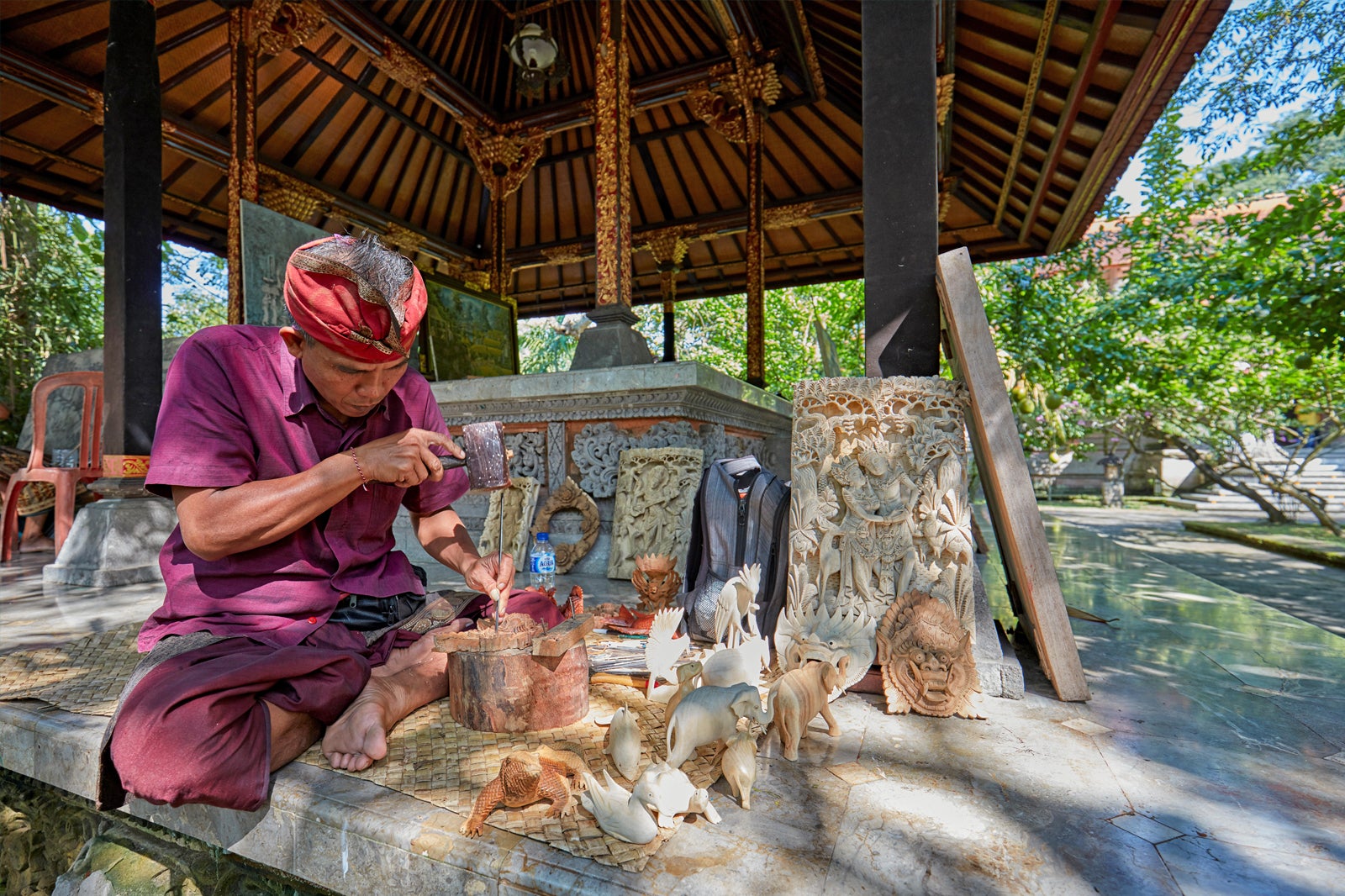 Agung Rai Museum of Art (ARMA) in Ubud is a great place to admire and learn about Balinese art and culture. The museum has a permanent exhibition with a wide selection of paintings by Balinese, Indonesian and foreign artists. Besides painting and sculpture exhibits, ARMA serves as a centre for visual arts, allowing you to enjoy special theatre performances with dance and music.
As a group, you can have great photo opportunities in and around the museum or sit in the café on the lakeside and enjoy a nice meal. The best time to visit is on a weekday afternoon or Sunday morning when the museum hosts traditional Balinese dancing performances – not to be missed.
Read more
Location: Jalan Raya Pengosekan Ubud, Ubud, Gianyar, Bali 80571, Indonesia
Open: Daily from 9 am to 6 pm
Phone: +62 (0)361 976 659
Tirta Gangga is a royal water garden in East Bali that has elaborate stone carvings, lush gardens, and tranquil fountains and can be a great day trip for groups. The gardens in the water palace were designed and built by the last king of Karangasem in 1948. The water flows from some springs that are regarded as holy and is regularly used for temple ceremonies. Some of the pools are swimmable.
Read more
Location: Jalan Raya Abang, Ababi, Abang, Karangasem, Bali 80852, Indonesia
Open: Daily from 8 am to 11 pm
Phone: +62 (0)363 22503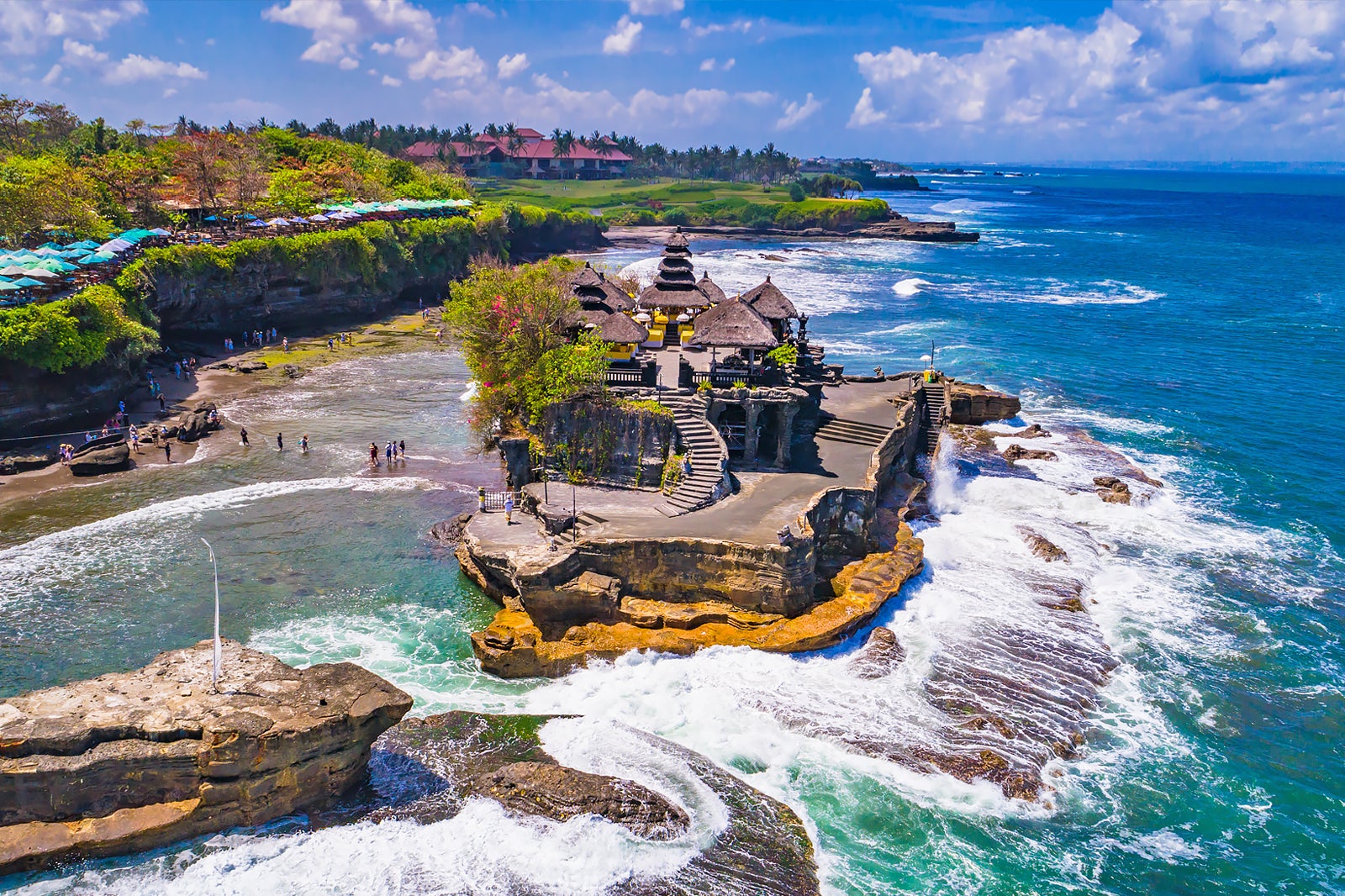 Tanah Lot temple can be a great spot to visit in Bali as a group. The temple on a unique offshore rock formation is one of Bali's most iconic, offering scenic views backed by the open ocean. To reach the temple, you must walk through a number of Balinese souvenir shops on a path leading down to the sea.
The temple itself is only accessible during low tide and although non-Hindu visitors aren't allowed inside the temple, there are great photo opportunities from the shore. There are also restaurants and cafés available, serving drinks and dinners with a dramatic view. The best time to visit is obviously in time for the sunsets.
Read more
Location: Jalan Raya Tanah Lot, Beraban, Kediri, Tabanan, Bali 82121, Indonesia
Open: Daily from 7 am to 7 pm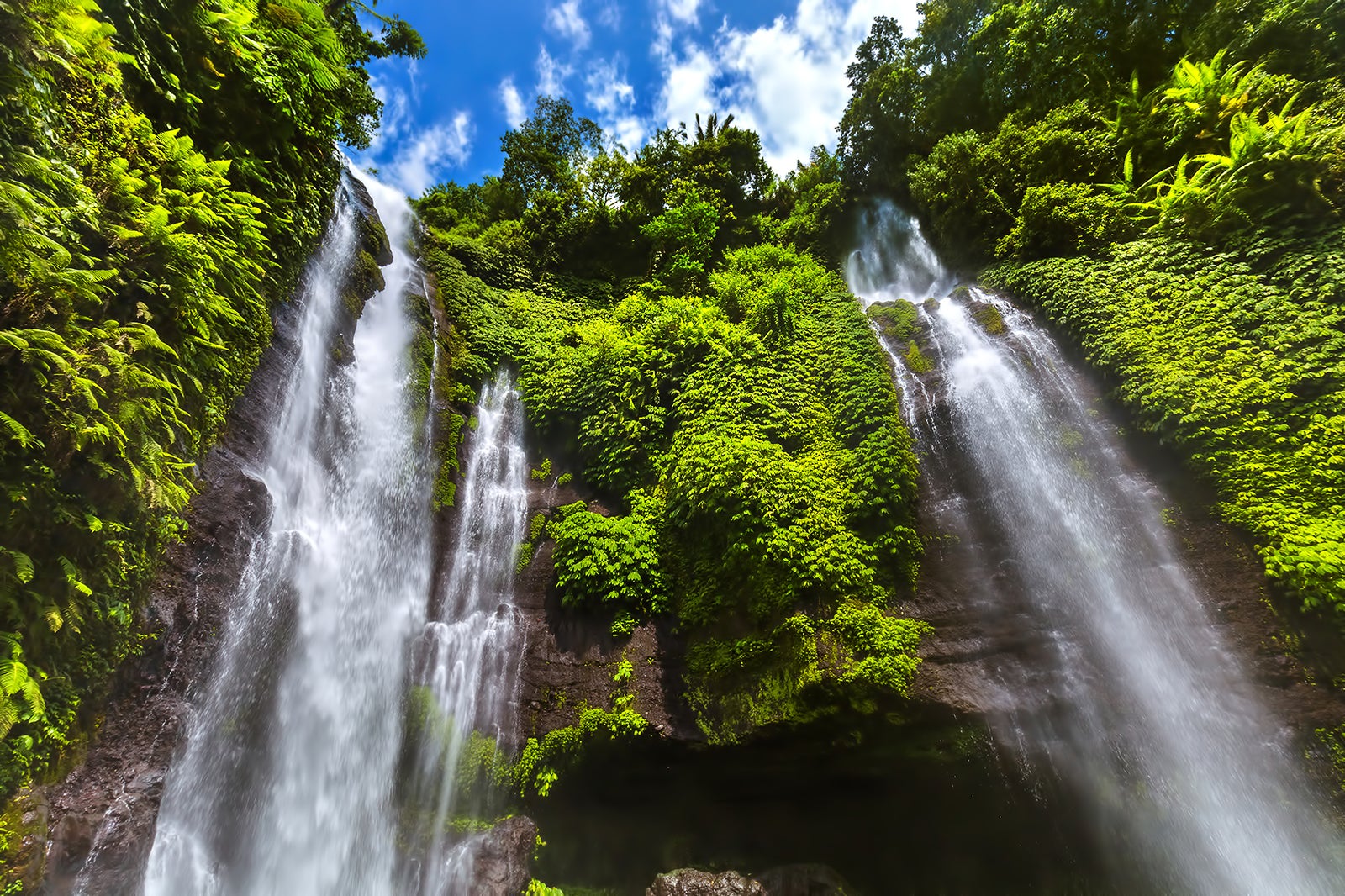 For a serene but adventurous group excursion, Sekumpul Waterfalls can be a great choice. It's a 3- or 4-hour hike through lush greenery to the waterfall, but can provide your group with some breathtaking views that are truly worth travelling for. You can spend a whole day exploring the area on group trekking tours with native villages, rice fields and fruit trees along the way.
Although the drive and hike take up most of the day, once you arrive at Sekumpul Waterfall, it can be an unforgettable and once-in-a-lifetime group experience. You can swim and play around at the base of the twin waterfalls and enjoy the true magic that 'hidden Bali' has to offer.
Read more
Location: Sekumpul, Lemukih, Sawan, Buleleng, Bali 81171, Indonesia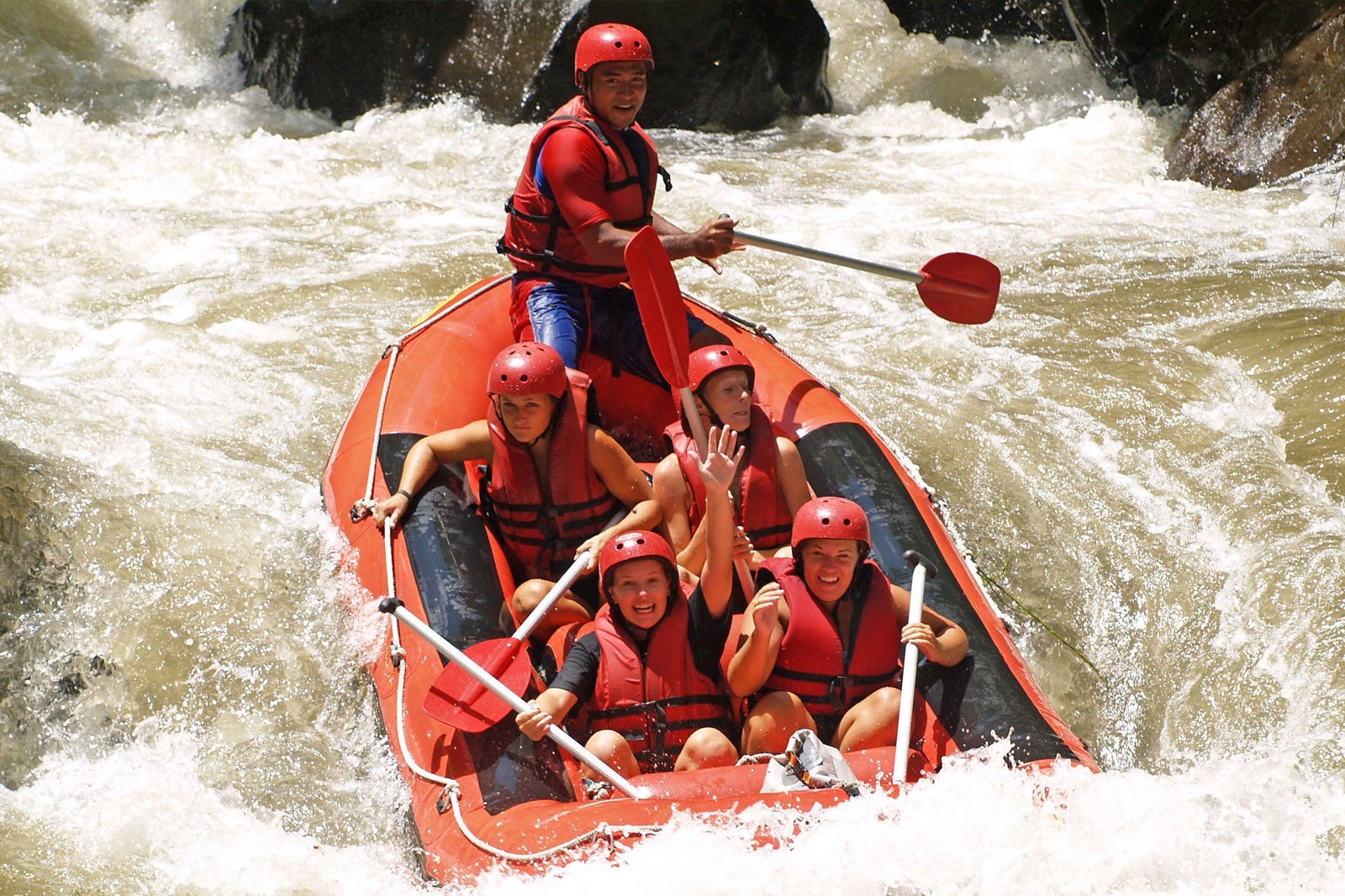 Make a splash with whitewater rafting on the Ayung River, Bali's longest river that offers the most exciting rapids. As a group, you can have a thrilling day out among nature, guided by professionally trained and experienced guides. They'll provide safety briefings before you take the 2-hour rafting adventure. The backdrop of untouched rainforest offers amazing photo opportunities along the way.
Tour operators commonly provide air-conditioned return transfers, hot showers, changing rooms and towels, and a buffet lunch with restaurant and bar services. The best time to attempt conquering Ayung is during the dry season – between March and August. Some operators also offer combined rafting packages with a night safari, dinner shows or safari rides. Read more...
Location: Ayung River, Kedewatan, Ubud, Bali, Indonesia
9
Mountain and village cycling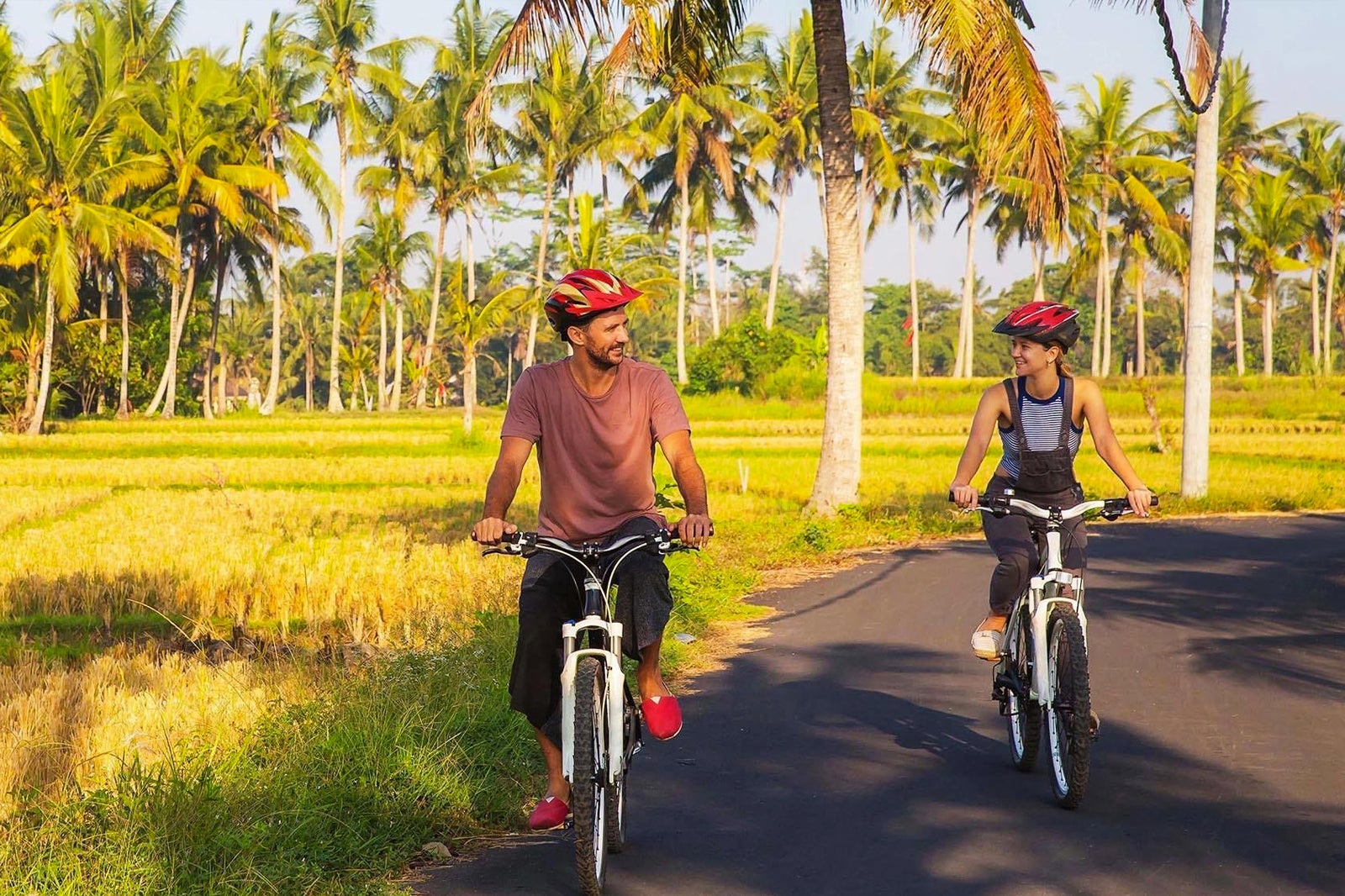 Experience Bali like never before with a mountain and village cycling tour that you can book from many tour operators in Bali. Spend a full day cycling and exploring traditional Balinese villages in a small group setting. Expert travel guides will explain along the way the history, culture and people of Bali, taking you on a memorable journey through cool villages like Bayung Gede in Kintamani, Taro north of Ubud and Keliki in Gianyar.
You can often enjoy 2-hour downhill cycling adventures through the countryside while viewing scenic landscapes, local temples, rice fields, and coffee and cocoa plantations. You also usually have the opportunity to sample local exotic fruits and spices, then end the trip with a buffet meal.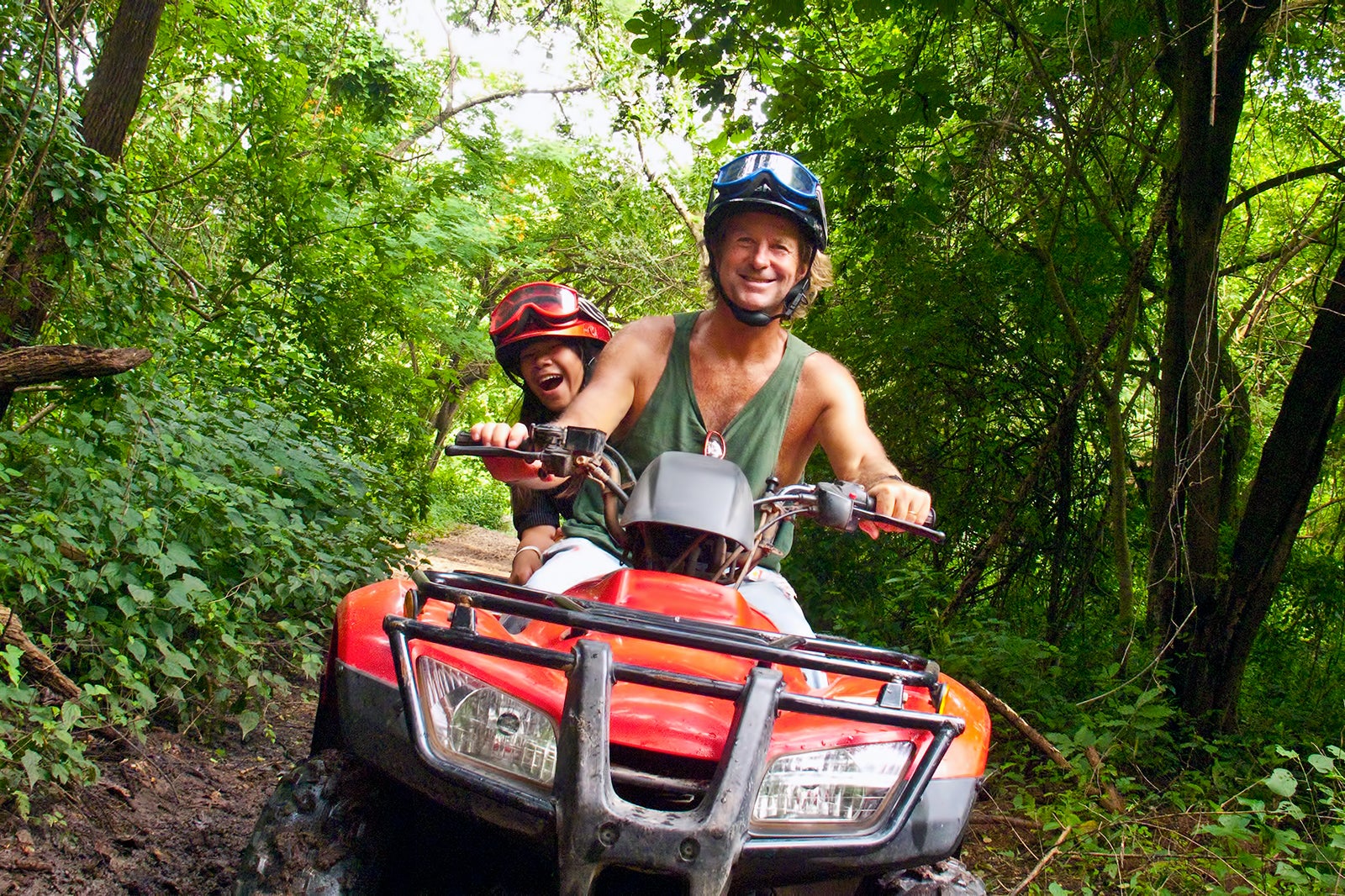 You can discover the 'real Bali' up in the rural mountain villages of central Bali such as Payangan, north of Ubud. One of the best ways to do so is to get down and dirty with exhilarating rides on quadbikes, also known as ATVs or 'all-terrain vehicles'. You can rev through forest trails and designated village routes with ease. Alternatively, you can rush through the trails in specially designed buggies that seat 2 at a time – you can take turns in handling the steering wheel for your desired level of thrills.
Central Bali offers cool temperatures and lush hillsides that make for the ultimate stress relief, especially for adrenaline junkies. The more, the merrier.