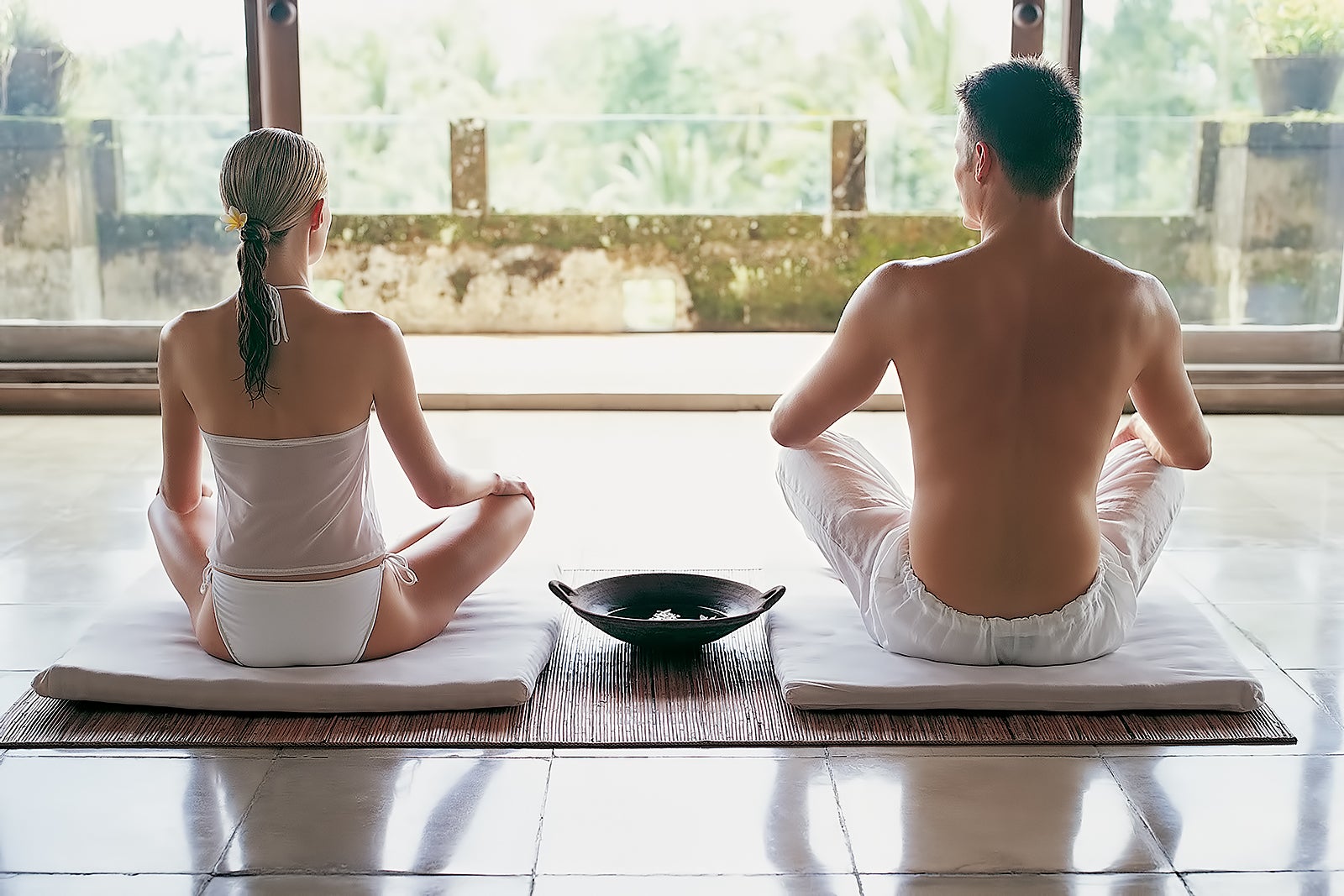 Yoga in Bali
Beginner's Guide to Yoga in Bali
Learning yoga in Bali is one of the most popular things to do as the island offers many excellent yoga retreats, classes and studios. Ubud is a popular area for yogis and health-conscious travellers, but you can find several studios even around the downtown and satellite areas of Seminyak.
Many studios in Bali offer introductory sessions for beginners as well as those looking for something more advanced. While you can learn about certain postures and breathing techniques from a book, the best way to practise yoga is in a real class, under the guidance of professional instructors. Joining a class also provides better motivation and a chance to meet up with like-minded people.
Yoga in Bali - one of the highlights of 10 Things to Do in Bali When it Rains and 5 Best Things to Do in Amed (Read all about Bali here)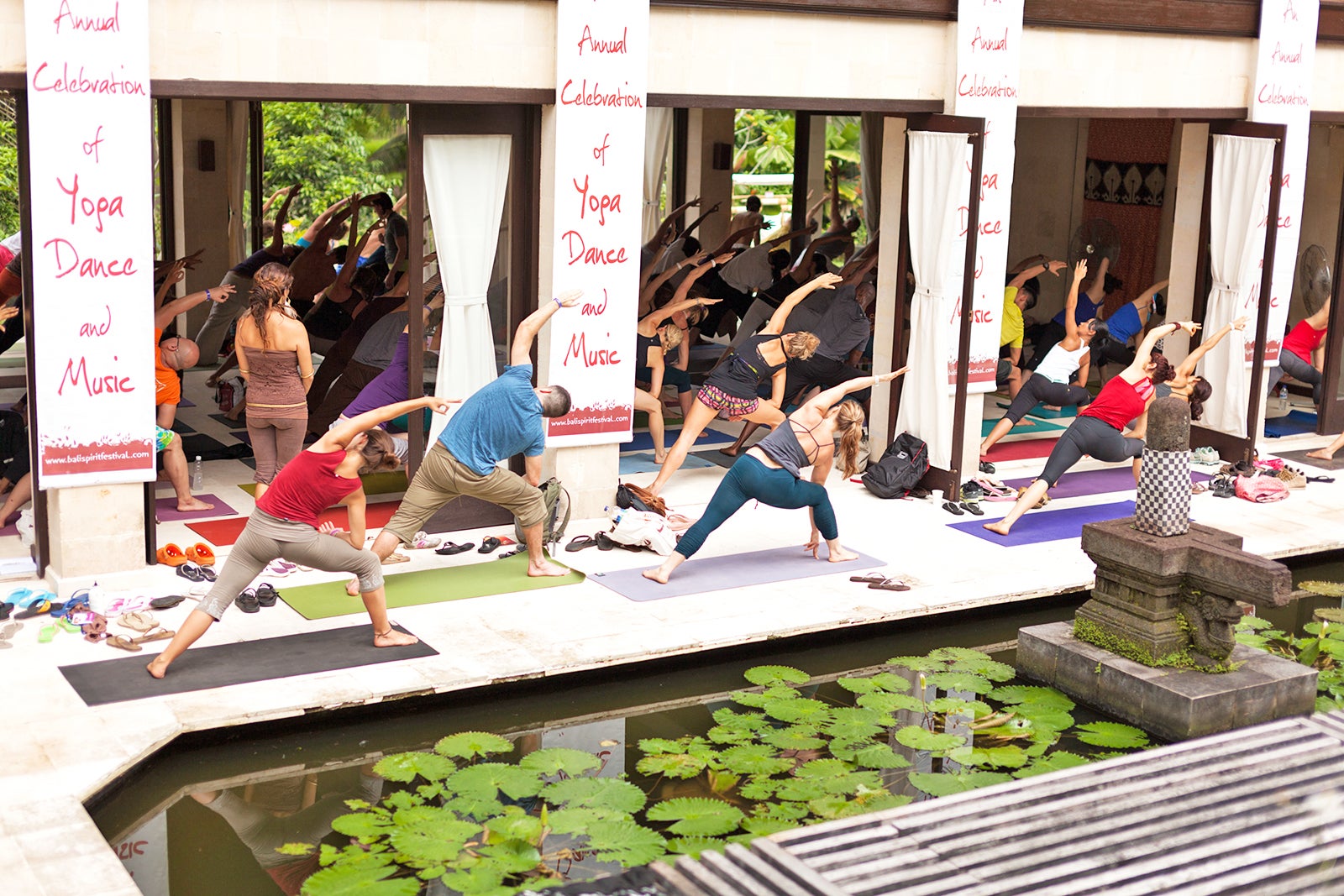 Why learn at a yoga studio?
Professional and certified yoga instructors help correct your postures and techniques.
Most studios in Bali are fully equipped and can provide yoga mats, bolsters, blocks and straps.
Experienced instructors can push you to your personal limits but keep you safe from injuries.
Some studios are set in wonderful locations that can enrich your holiday experience.
Do instructors speak English?
Most yoga studios have local and international instructors who speak English and various other languages. Guest teachers from overseas occasionally offer workshops and courses, too.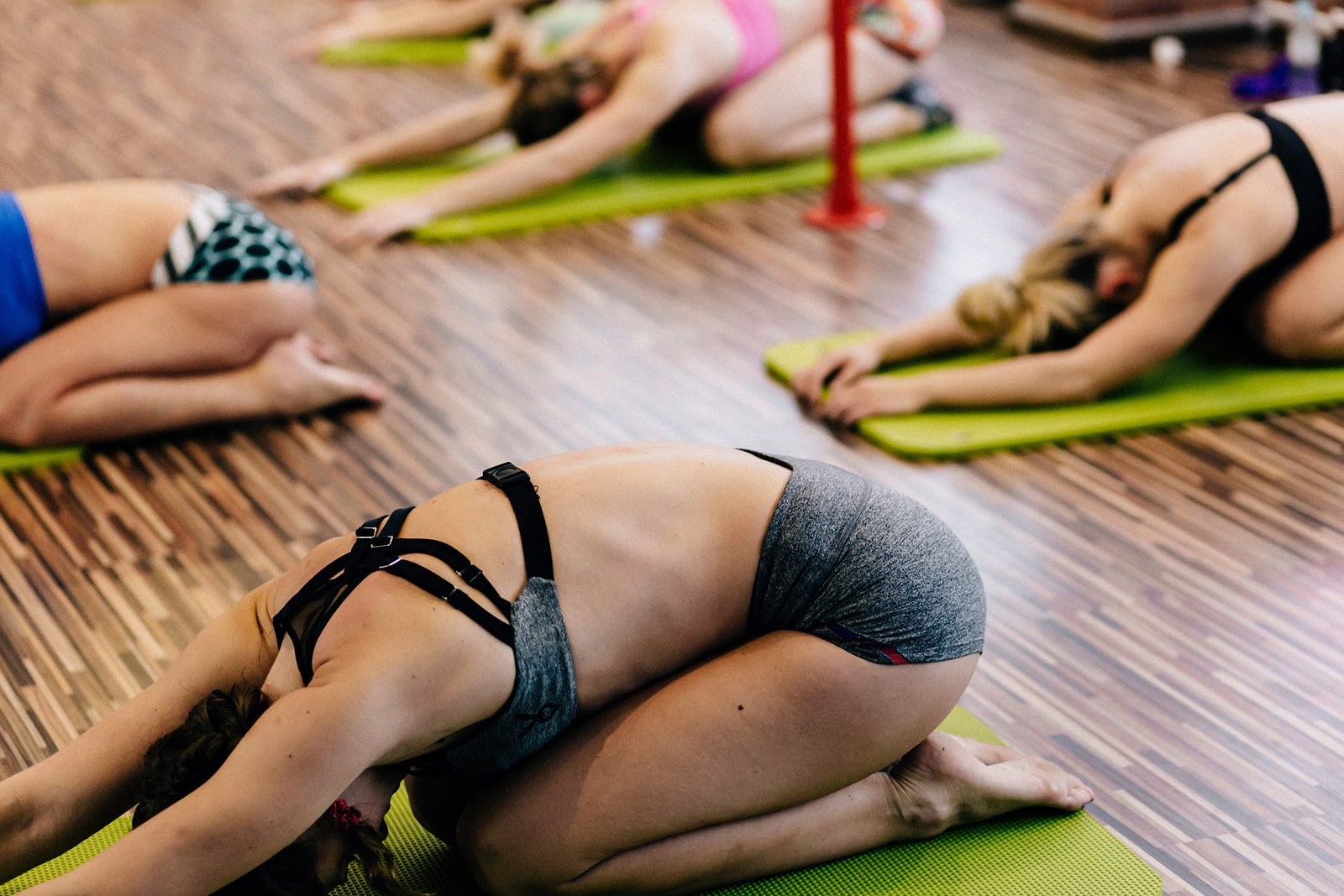 Types of yoga in Bali:
Studios in Bali teach a wide range of traditional yoga styles such as:
Hatha yoga (the most widespread physically emphasised form)
Vinyasa (smooth transitions between asanas or poses with breathing exercises)
Ashtanga (also called 'power yoga' for its vigorous and dynamic forms)
Iyengar (uses props to achieve perfect alignment in each pose)
Yin (slow-paced style of yoga)
Anusara (modern health-oriented western approach to Hatha)
You may come across various styles of wellness practices, all with their own purposes and benefits. Popular practices include meditation, sound healing using such as gongs and kirtan music, ecstatic dance, and martial arts-inspired physical exercises such as tai chi and capoeira.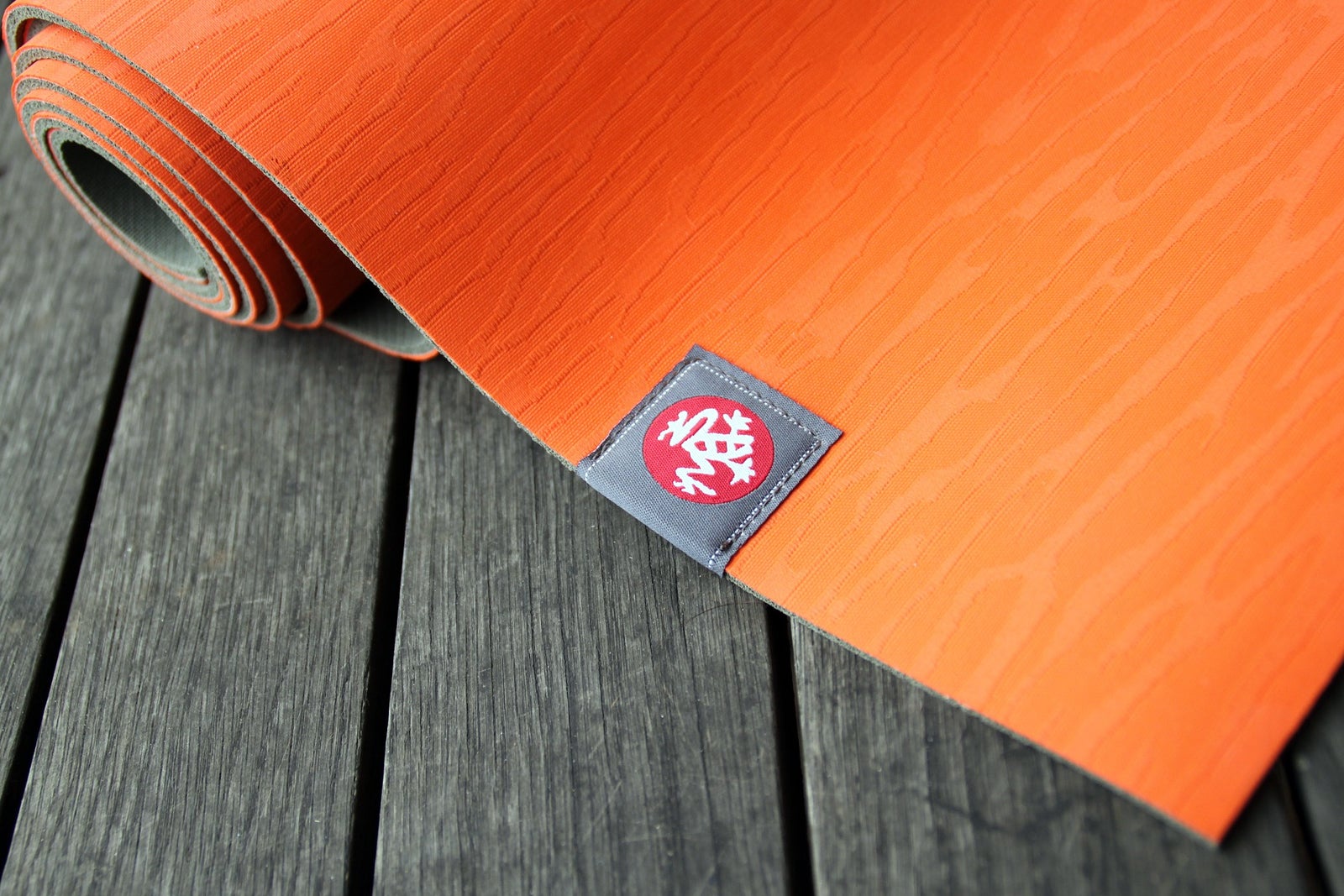 What is required/provided?
When practising yoga, it's a good idea to wear clothes that are comfortable and easy to move. This could be a pair of sports leggings (of any length), sports bra and a light cotton top. Shoes aren't required for yoga.
Have the right mental state. Yoga isn't a competitive sport, so leave your ego behind and practise poses that feel challenging but don't cause you pain. It can be tempting but avoid advanced postures on your first try.
Yoga mats are generally provided at studios. You can bring your own if you have one. Many studios also offer towels and drinking water.
How long does it take to progress in yoga?
Those who have done some gymnastics back in school may progress faster compared to those who rarely exercise.
The first class (60–90 minutes) is usually an introductory or familiarisation session with 1-on-1 approaches and basics. Following sessions will most likely already have students progressing to intermediate or advanced asanas.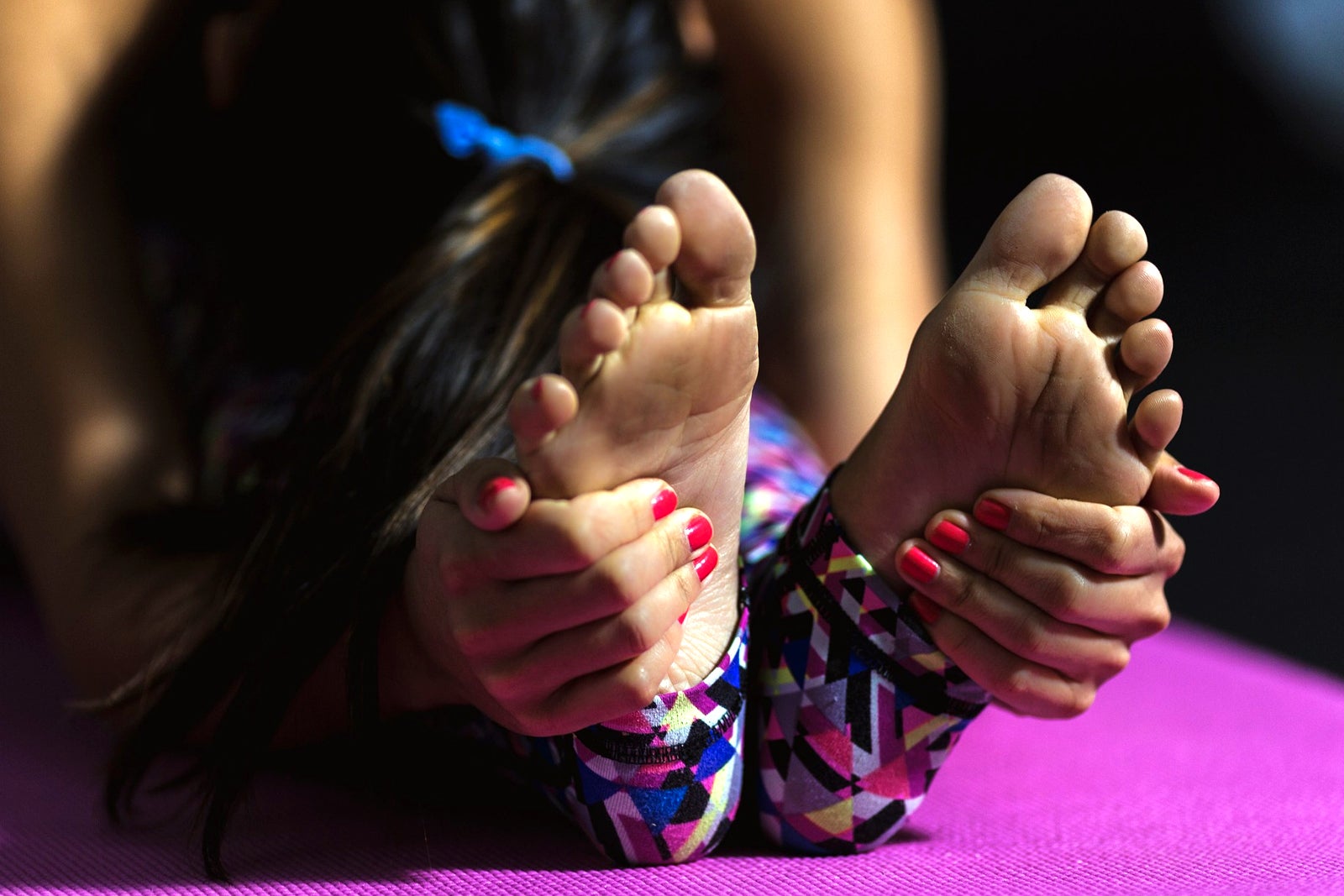 Inform your yoga teacher if you have the following health conditions:
Heart problems or low blood pressure. Teachers will advise against practising certain postures like headstands, which may temporarily lower your heart rate.
Neck and back problems, osteoporosis, and multiple sclerosis.
Pregnancy or menstruation. Pre-natal classes are available for expecting yogis.
A typical yoga class in Bali:
After registration, you'll enter a yoga studio and sit on a provided mat.
Helpful instructors get you acquainted and lead you through the introductory course by explaining about the posture basics, purposes and sometimes matching your personal preferences and expectations.
A session typically has soothing music, with the instructor guiding you through the initial meditative breathing part – you lie on your back on the mat into total relaxation, focusing on your breathing for several minutes.
All poses can be modified according to your body limitation. It's quite easy to keep up with the different names of the asanas, from downward-facing dog to savasana (corpse pose), where you simply lie down and breathe. You'll then slowly come up to a cross-legged sitting position and chant 'Om' to end the class.
Back to top