Stand Up Paddle Board Surfing in Bali
A Mini Guide to Bali SUP and Paddle Boarding
SUP or stand-up paddle surfing in Bali is a fun and leisurely way to enjoy the island's beautiful coasts. The best thing about this sport is that you don't need to 'catch' a wave as you would in regular surfing, or go through the hassle of hand paddling and waiting for the perfect swell. Specially designed boards allow you to stand upright firmly, and you can use a single, long paddle to cruise along the water surface at your own desired speed.
You can rent SUP boards at most surf schools in Bali. If this is your first time, practise with flatwater cruising before progressing your skills with an intermediate lesson. You can even kneel on your stand-up paddleboard for extra balance. Unlike surfing, stand-up paddle surfing gives you better control and stability while on the water.
Stand Up Paddle Board Surfing in Bali - one of the highlights of 10 Best Water Sports in Bali (Read all about Bali here)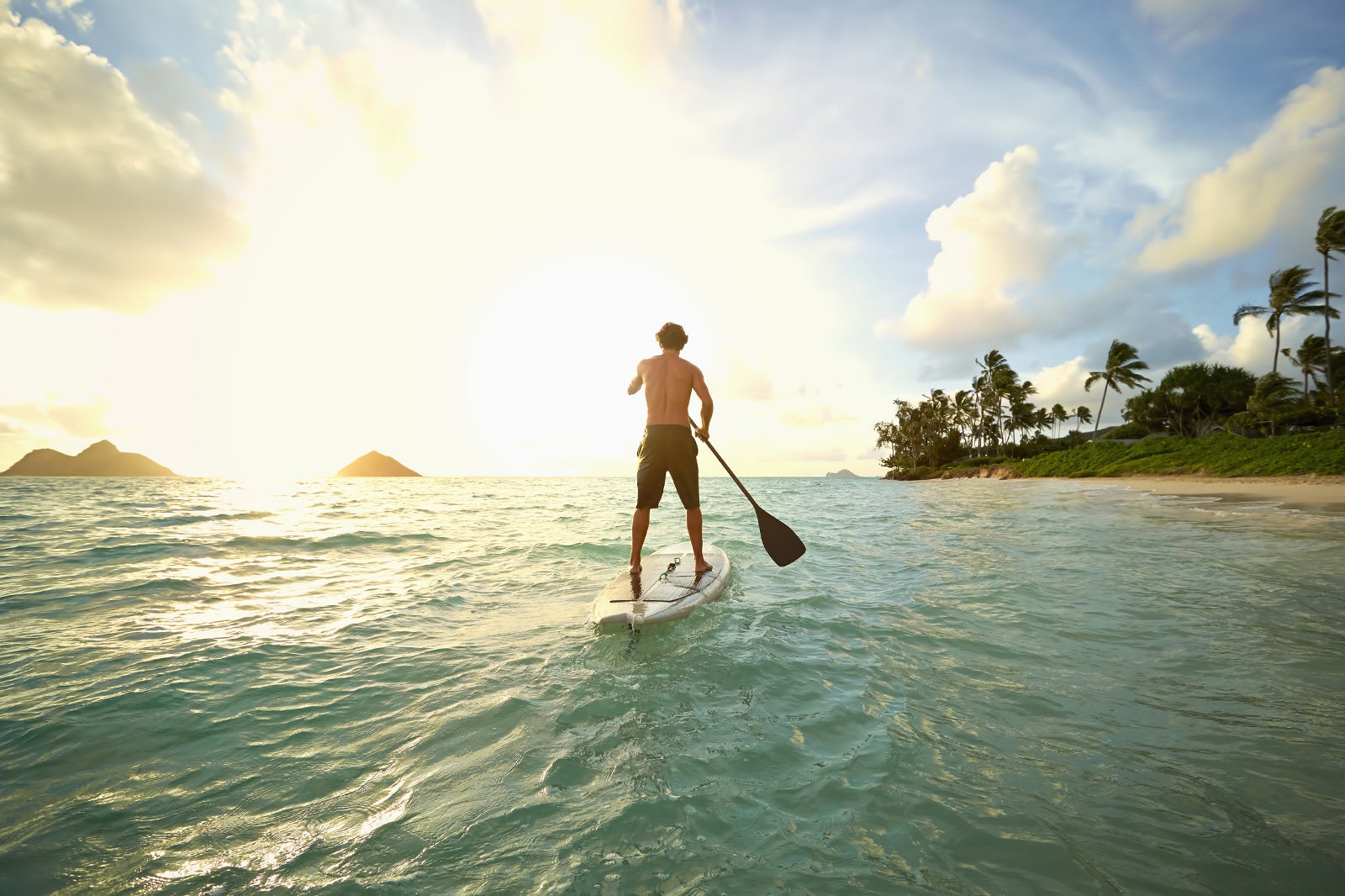 Where to go for stand-up paddleboarding in Bali
One of the best places for stand-up paddleboarding in Bali is Kuta Beach. While it's most popular for surfing, it's also excellent for SUP thanks to rideable swells and flat waters during certain times of the year.
The beaches of Sanur and Nusa Dua are also great during low tide – with coastal waters cordoned by natural reef barriers, you get to enjoy flat water inside and challenging rides further out. Beginners should stick to flat-water cruising to avoid the corals.
If you're up for a challenge, Bali's east-facing coasts, like Sanur, Nusa Dua and Tanjung Benoa, offers windy conditions most of the time. Western coasts, like Kuta and Jimbaran Bay, are more favourable for flat wave riders.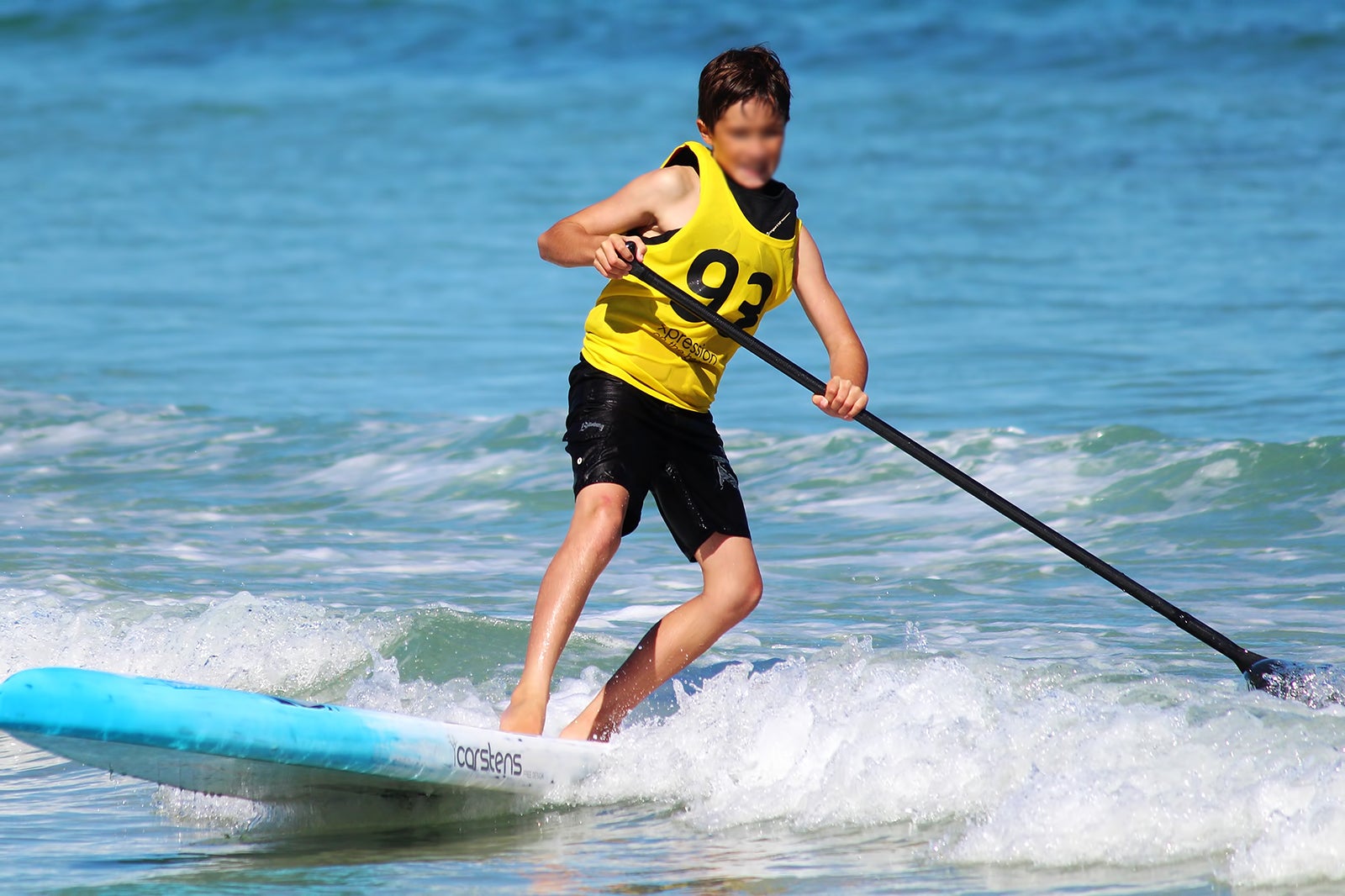 Where to learn SUP in Bali
There are plenty of places to learn stand-up paddling in Bali. Surf schools and board rentals available on the island. Reputable surf schools offering SUPs in Bali include Rip Curl School of Surf, Bali Stand Up Paddle School, and World Surfaris Tours.
Courses for beginners typically start with flat-water paddling, then move up to some wave riding for about 1 to 2 hours. You don't need to purchase or bring your own board on your flight to Bali. Rental shops and surf schools offer rather reasonable hourly, daily and weekly rates.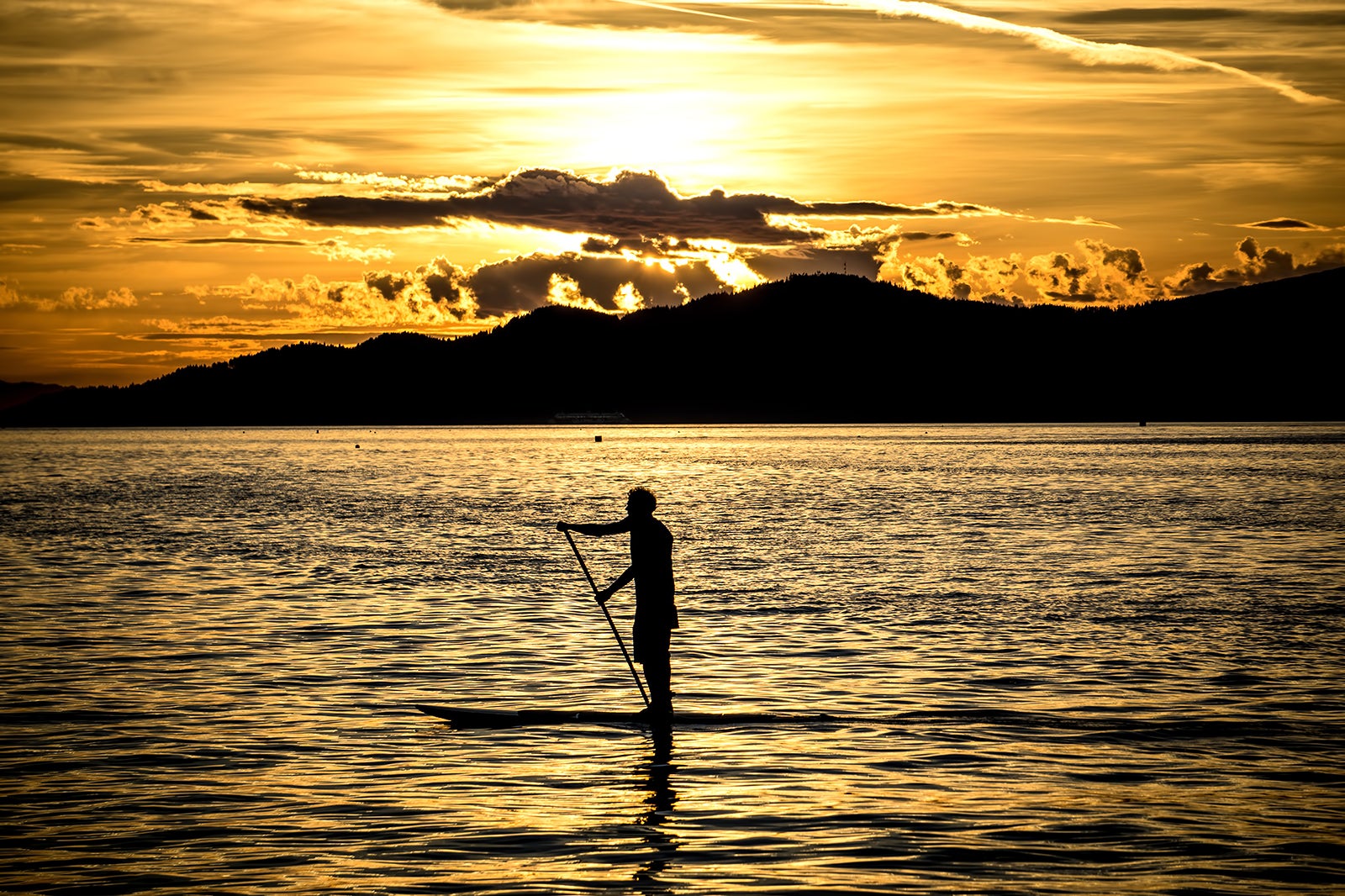 Back to top