Kitesurfing in Bali is an extreme water sport that combines surfing with some elements of wakeboarding and paragliding. Also known as kiteboarding, it uses a traction kite and a board to help you propel across the waters, instead of paddling out and waiting for the perfect swell.
Bali has plenty of beaches that are suitable for kitesurfing, with notable surf schools offering courses for those interested in picking up this fun sport. Read on to find out all you need to know about kitesurfing in Bali.
Kitesurfing in Bali - one of the highlights of 26 Best Things to Do in Sanur and 10 Best Water Sports in Bali (Read all about Bali here)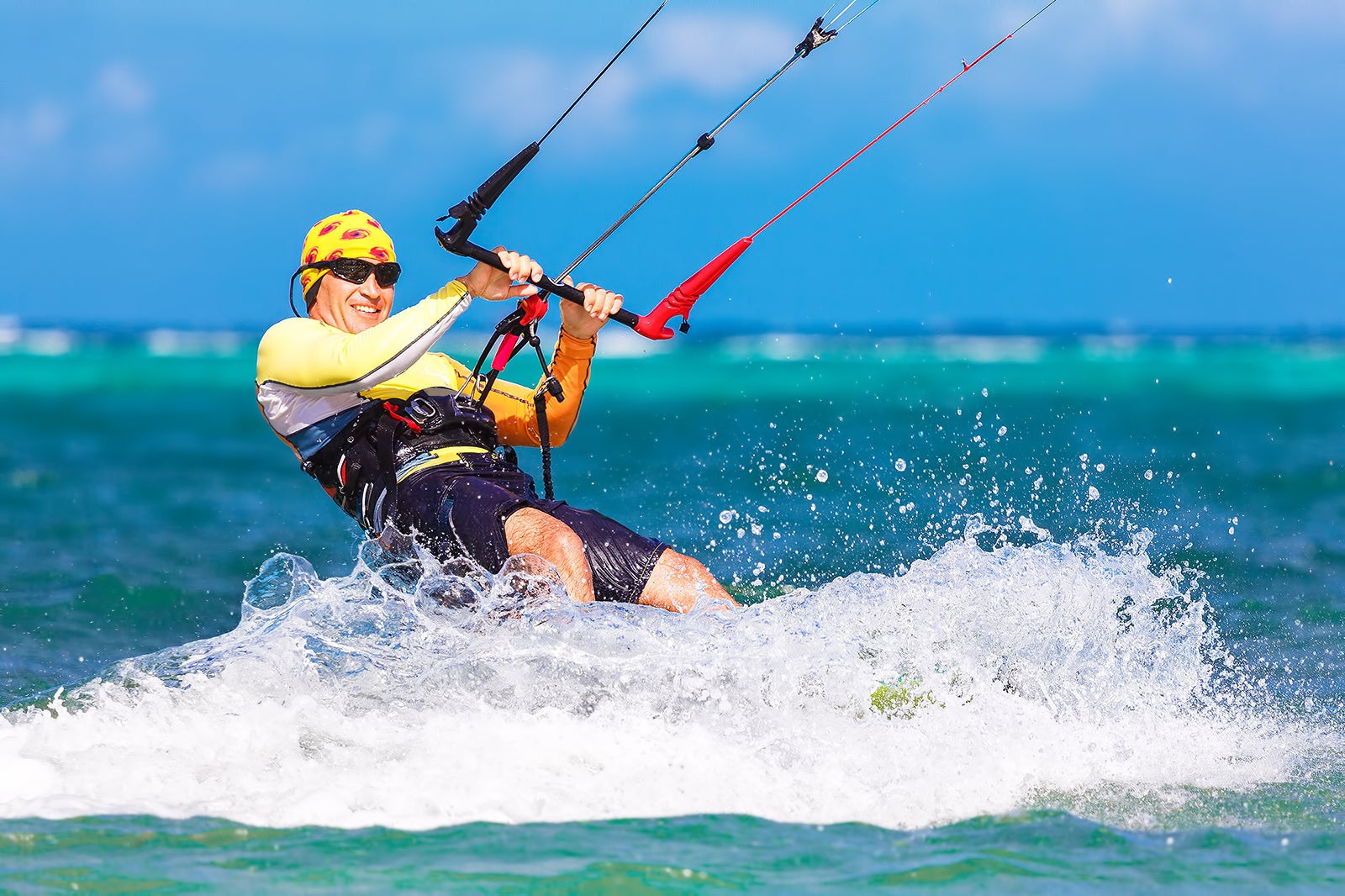 Where to go kite surfing in Bali
Some of the best coasts for kitesurfing in Bali include Sanur's southeast-facing Mertasari Beach and down to Tanjung Benoa and Nusa Dua. Sanur is excellent for beginners as this area enjoys a constant flow of onshore winds and flatwater near the shoreline. Tanjung Benoa is Bali's premier playground for water sports, including kiteboarding. Head there early as it can get rather crowded.
On Bali's west coast, Seminyak is fairly good for beginners, with waves broken against hard summer winds. Canggu attracts advanced riders and those who fancy fun aerials. The waters here are usually cleaner and with side-offshore winds during the dry season (May–September).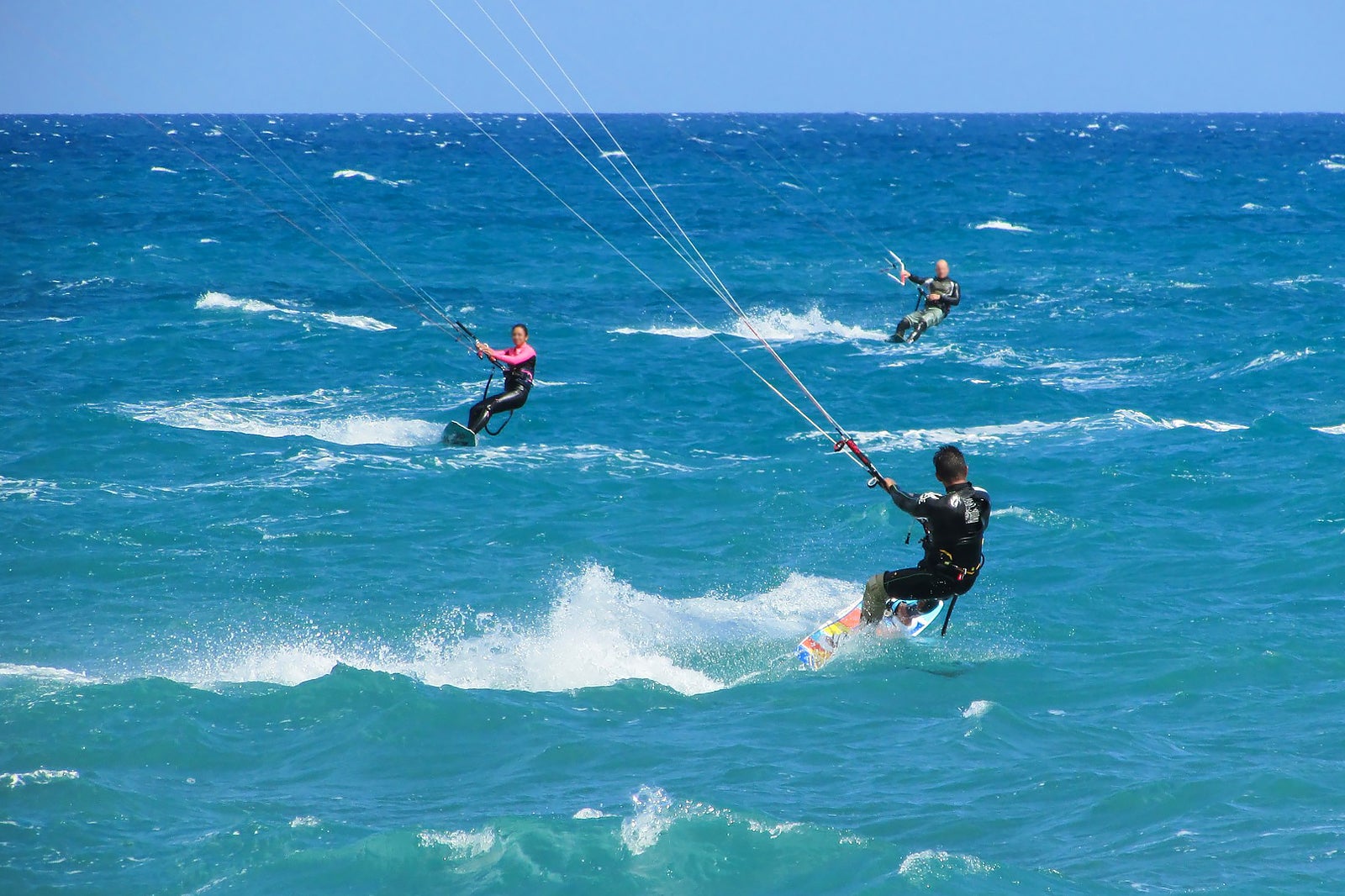 Good to know about kitesurfing in Bali
Many surfing schools provide equipment rental and courses if you want to learn how to kitesurf in Bali. Proper kitesurfing gear consists of a board, control bar and harness, helmet and wetsuit, as well as a traction kite.
Lessons are usually structured to suit your skill level – most include introductory and practice sessions onshore with a trainer kite designed to help you get the hang of manoeuvring. Some kiteboarding courses let you jump right into open water, with guides on rescue boats or jet-skis ready to assist you.
A beginner's programme takes between 1 to 2 hours, which includes gear safety and introduction, proper setup, launch techniques, piloting, landing, and self-rescue.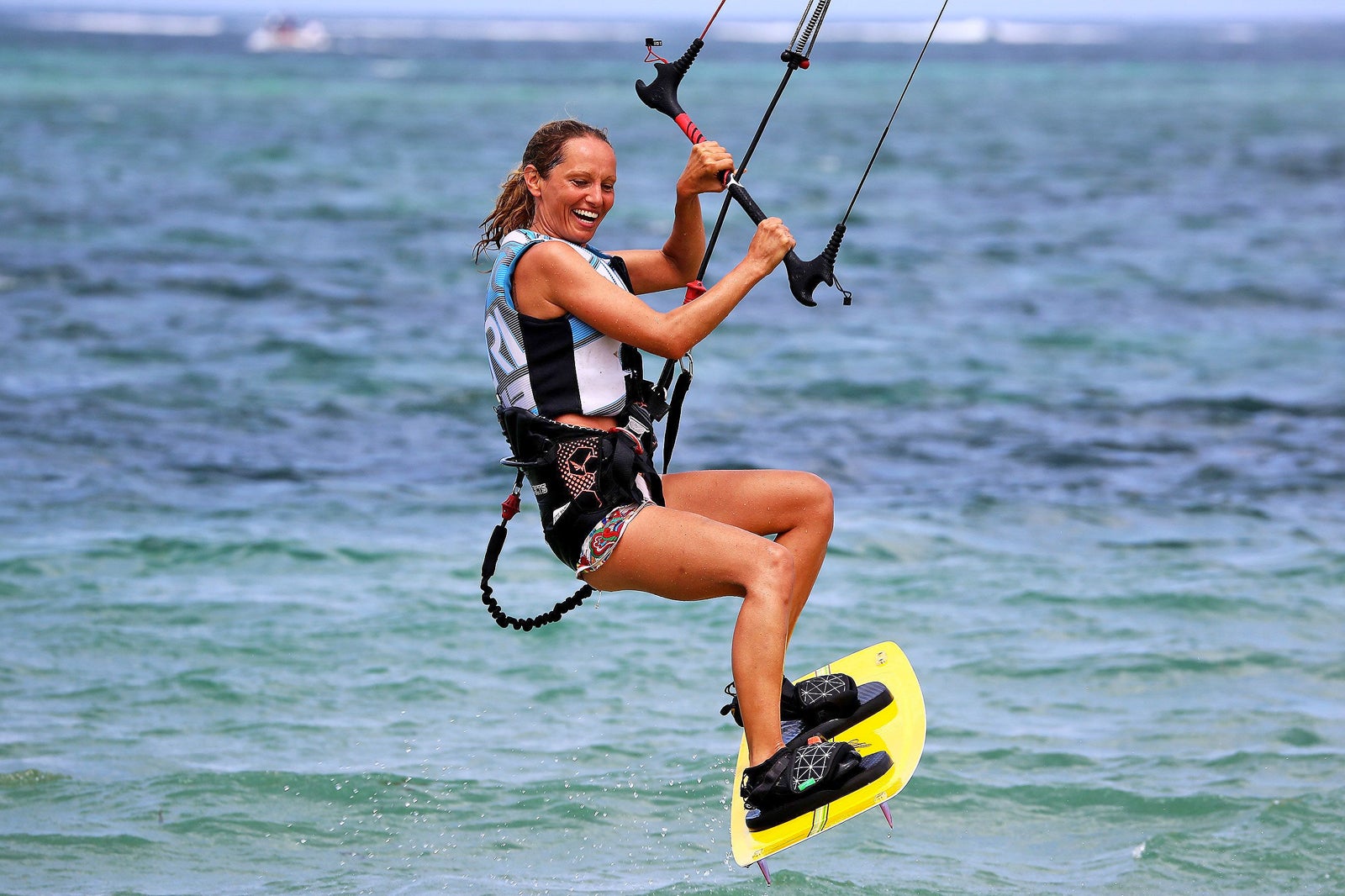 Kitesurfing schools in Bali
Many notable surf schools in Bali offer kitesurfing courses. A popular option is the Rip Curl School of Surf, located on the beachfront of Prama Sanur Beach Bali Hotel. The Bali Kitesurfing School has its own kiting arena right on Sanur Beach. The school has a team of Balinese riders who can help you around with choosing the right gear. They also stock international kitesurfing brands such as Cabrinha, Ozone, Jimmy Lewis, and Flying Object.
Back to top