Which Area in Bali is Best for Families?
Best Places to Stay in Bali With Your Family
The best areas to stay with kids in Bali also happen to be mostly the island's popular beach resorts. In other words, you can consider taking your family on a great holiday to almost any of Bali's finest beaches – of which, Bali has many!
Which one you choose depends largely on what type of family holiday you're looking for. Looking forward to peaceful days in secluded bays or somewhere with plenty of family attractions and kid-friendly restaurants? Maybe a combination of both? We give each of the areas popular for families in Bali a rundown to help inform you on where you're going and what you and your kids can expect.
1
Why Legian Beach is good for families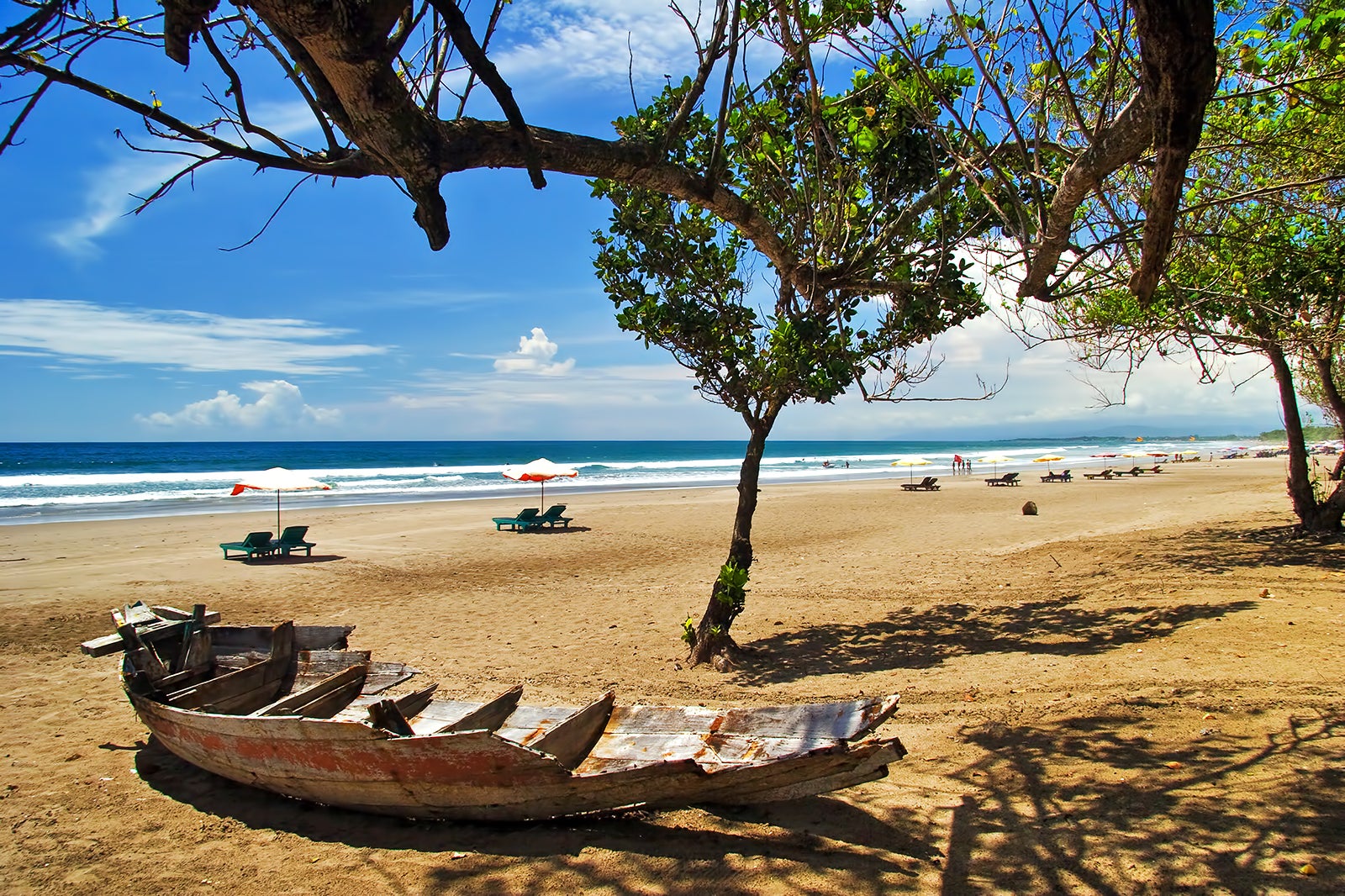 Although Legian is slightly outshined in popularity by its immediate neighbour, Kuta, it offers families a calmer beach scene. A typical day out on Legian includes hitting a rented parasol-shaded daybed and sit back with a cold drink at hand while watching the kids playing around on the sand or in the waves.
While the northern strip of Kuta Beach has hotels separated by the usually very busy beach road, Legian hotels are only separated by a narrower and quieter boardwalk meant for pedestrians. Staying in Legian also means you get easy access to Kuta for the fun, and Seminyak to the north for chicer options. The maze-like network of streets and side streets may be off-putting to some, though.
2
Why Sanur Beach is good for families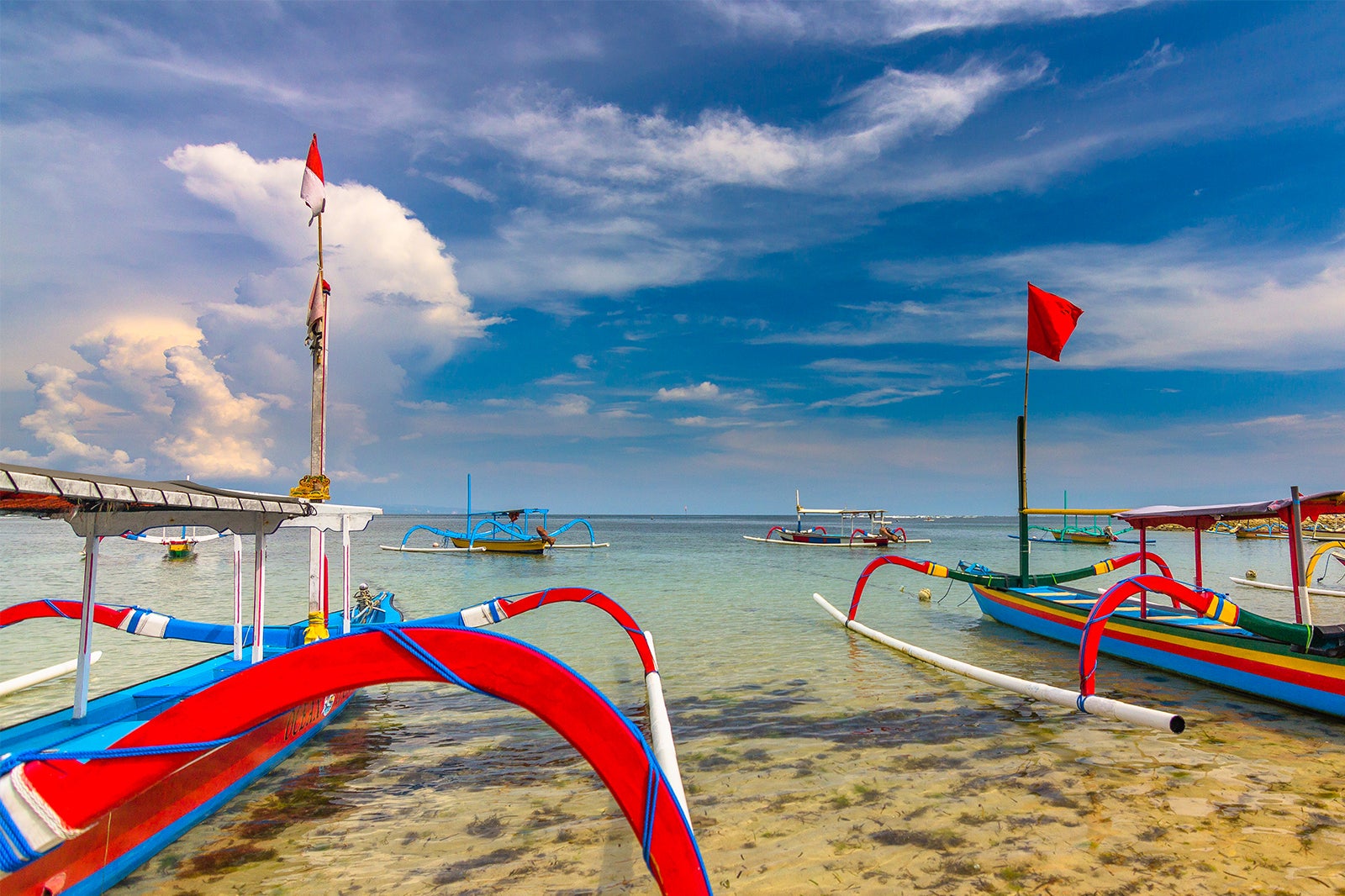 Sanur is typically compared to Nusa Dua due to both having quiet beaches and offering beautiful sunrises. Even so, Sanur offers a more affordable sunrise-coast experience for families. The beach resort area has quite a good mix of accommodation styles, from classic Balinese style villas to regular hotel rooms, and with family-friendly amenities, great dining choices, and a more cultured and relaxed vibe.
Sanur is a great location if you're looking to explore Bali on family excursions to Bali's eastern and central areas, due to the convenient access via highways. Most hotels here are right on the beach, and although the beach itself is moderate, it's great for kids for its mostly calm and shallow waters thanks to an outlying offshore reef.
3
Why Jimbaran Beach is good for families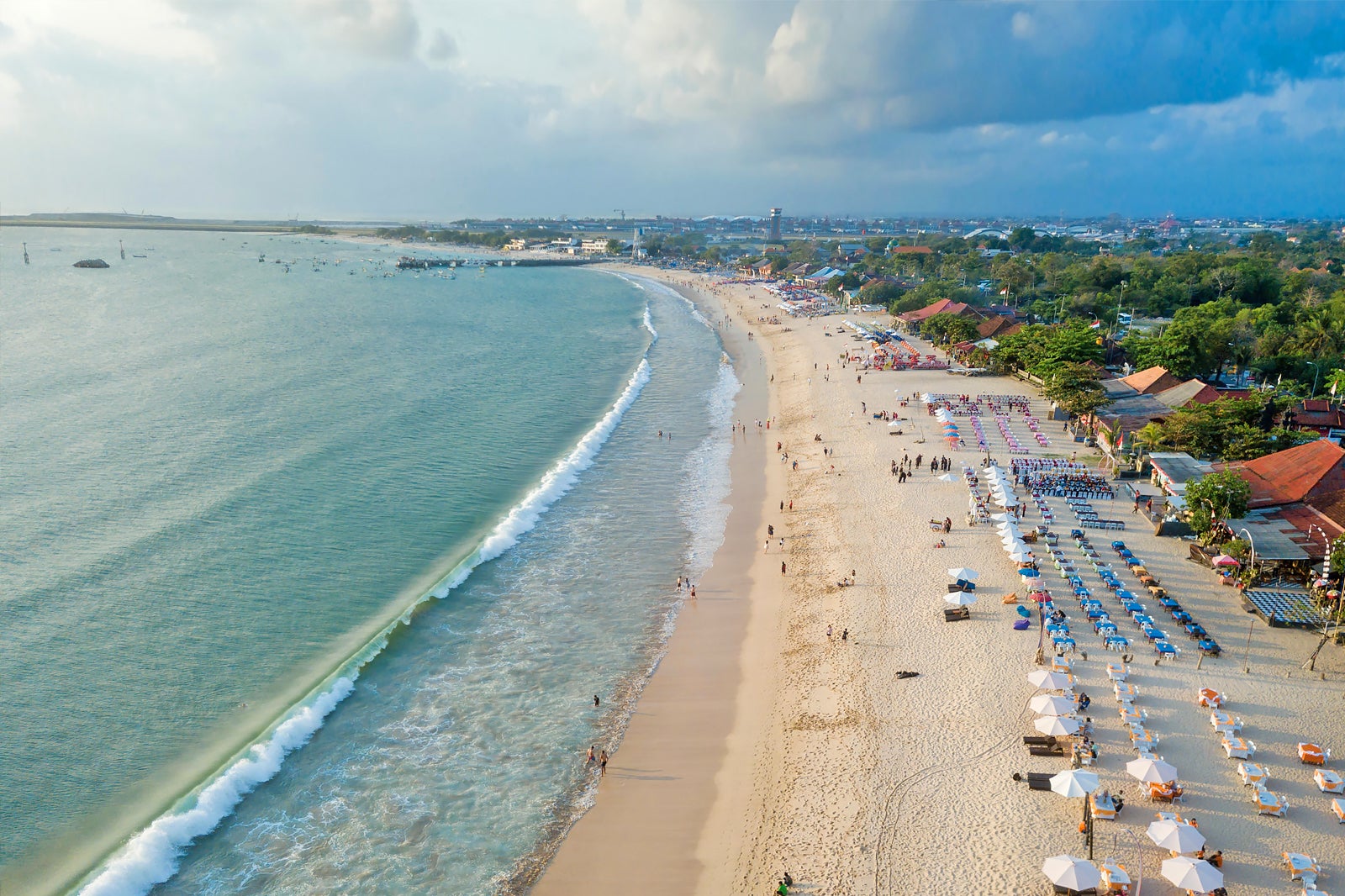 The iconic sunset bay of Jimbaran offers a relatively quieter, family-friendly stretch of sand when compared to the other highly popular beaches on Bali's southwestern coastline. The area is also well known for its cluster of great seafood restaurants, one right on the bay, and another featuring a more refined atmosphere in the neighbouring fishing village of Kedonganan.
Jimbaran is a great place to stay with family when you're looking for a calmer seaside ambience, but which is also close to the shopping and entertainment hub of Kuta. Ngurah Rai Airport is also just 10 minutes' transfer next door. On the slight downside, though, most of the beachfront hotels here are pricey and it has widely spaced local attractions.
4
Why Nusa Dua is good for families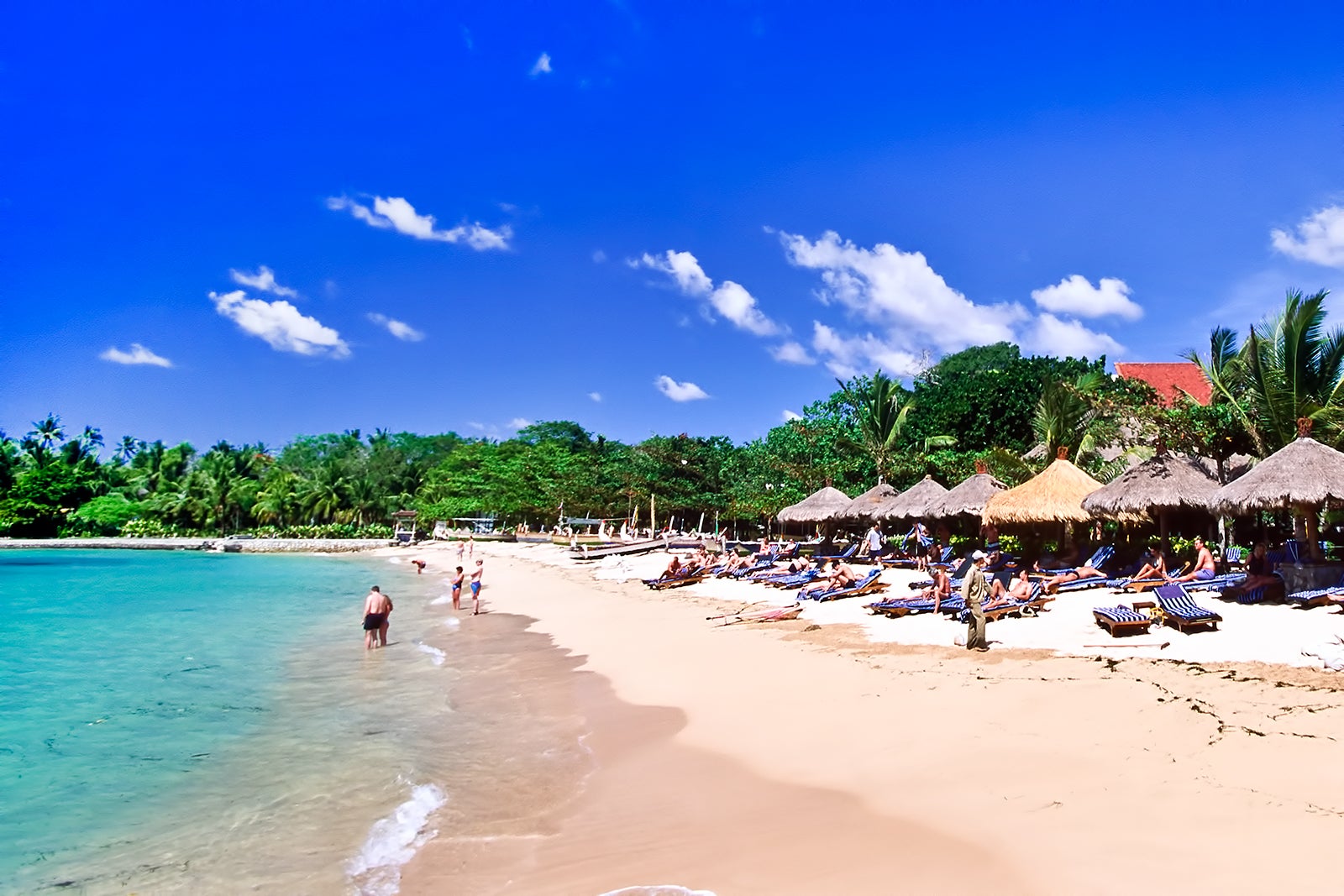 Nusa Dua is perhaps the most secure and secluded beach resort complex in Bali, with public spaces and infrastructure managed by a state-owned tourism development corporation. So, it comes as a top suggestion for a place to stay with kids in Bali.
Nusa Dua mostly comprises 5-star luxury chain hotels – each with direct beach access. Excellent kids clubs, restaurants with kids' menus and fun activities in mind, as well as other supporting features for families, follow suit. To sum up, on the positive side, it's secluded and has great beachfront hotels. On the slight downside, the remote location makes exploring other parts of Bali more time consuming, and it has few cultural attractions.
5
Why Kuta Beach is good for families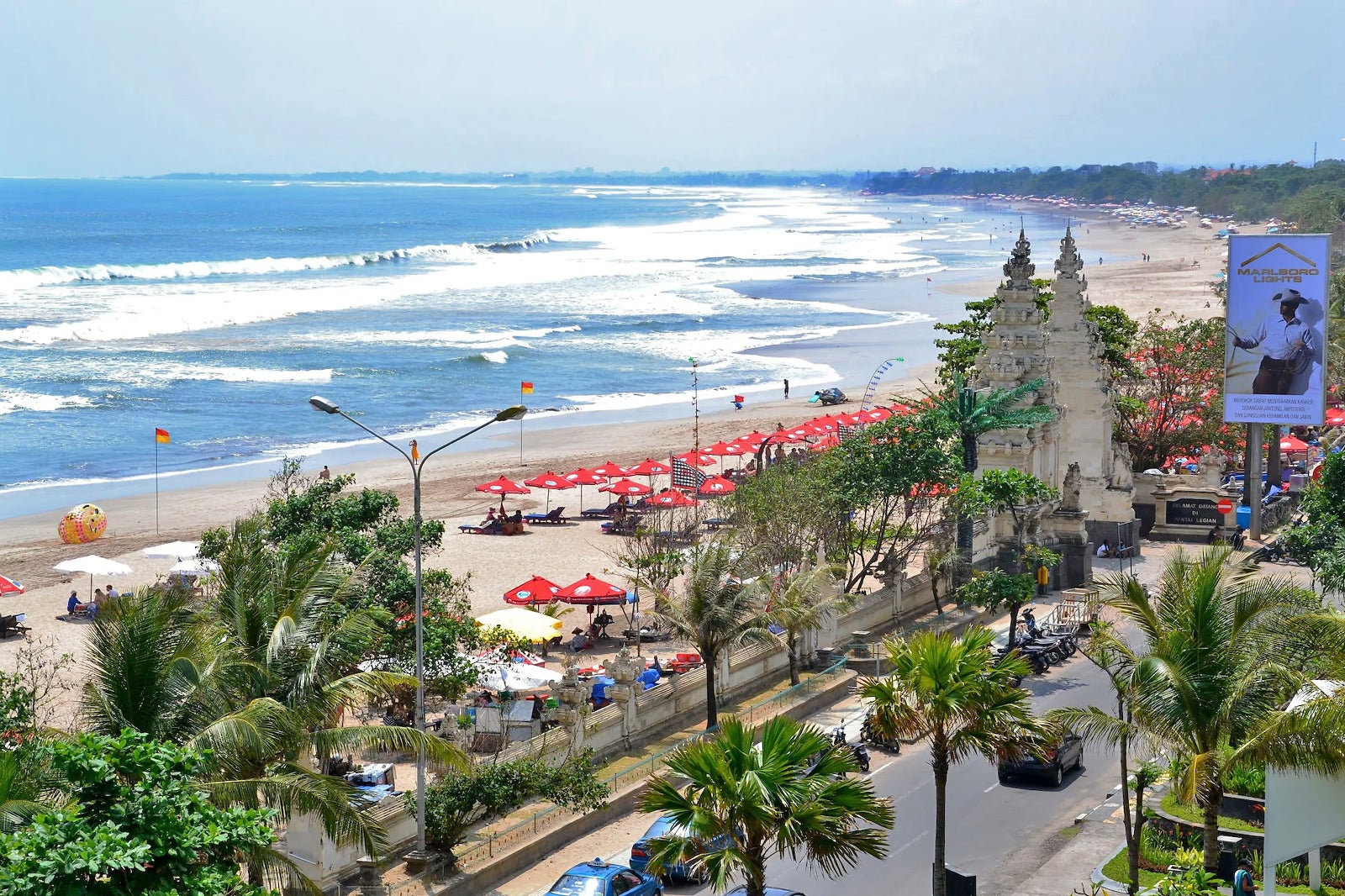 Kuta is the place to be if you want to be where most of the action is. Although it's Bali's most popular beach resort area, it's also where you'll find most of the island's modern malls. Discovery Shopping Mall and the larger Kuta Beachwalk complex offer families a multitude of entertainment and dining options – and with Kuta's sand just steps away.
One of Asia's top water parks, Waterbom Bali, is here too, as are most surf schools with lessons suitable for budding surfers. Kuta is close to the airport and there are plenty of dining options to please most appetites. Kuta's slight downside is its busy traffic and the waves can be a bit unsafe for small kids.
6
Why Ubud is good for families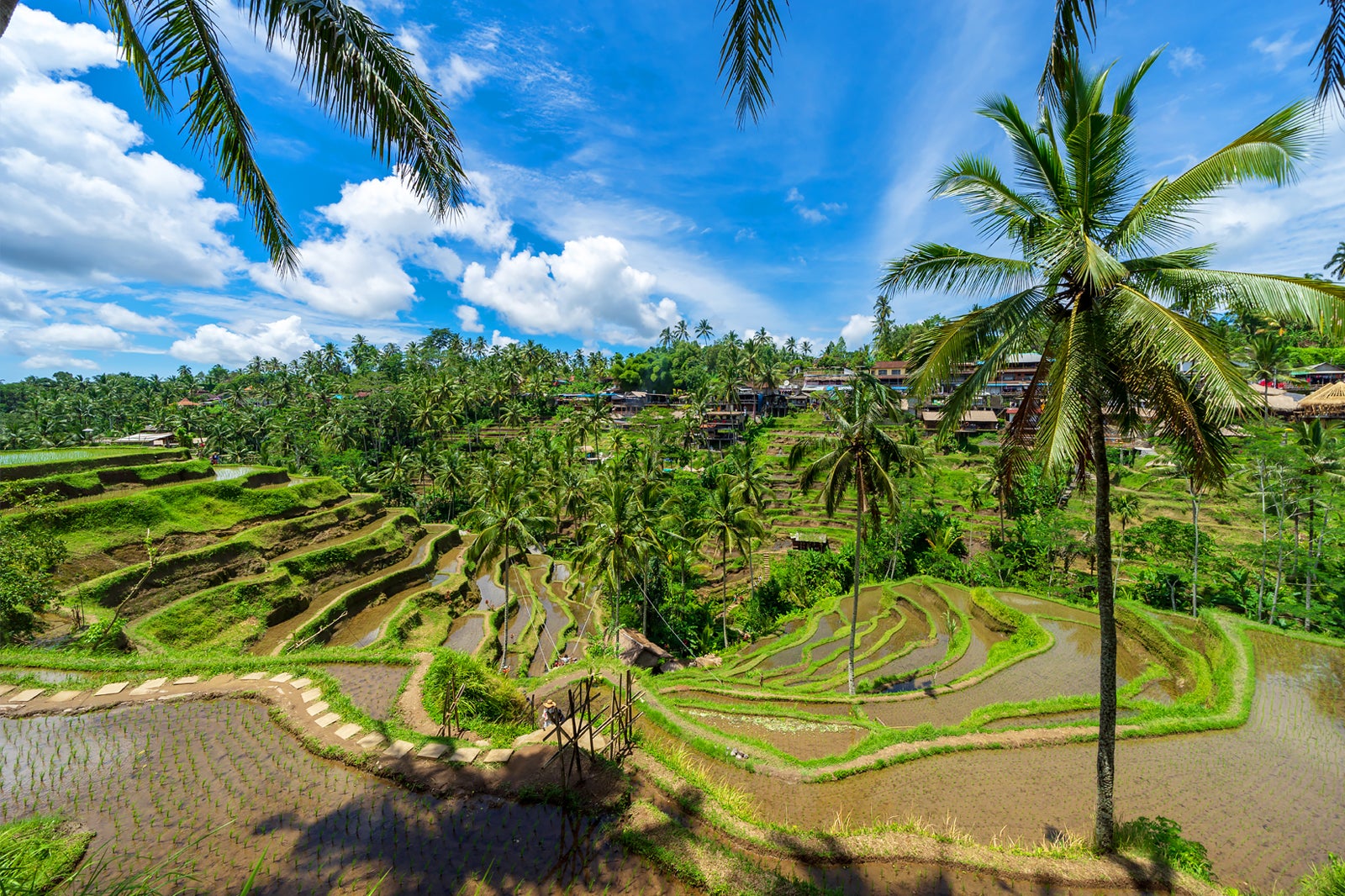 The small town of Ubud is the main destination in central Bali, where you'll find a more artistic and cultured vibe against a backdrop of green valleys and rice terraces. Although Ubud fast evolved into a destination for yoga, spa and wellbeing, hotels and resorts in the area also cater well to families, with dedicated facilities and tailored activities for kids, and a range of adventure tours such as animal safaris and moderate white water rafting, which are great for families.
Ubud central offers great casual dining alongside boutique shops and art galleries, heritage sites where traditional dances are shown nightly, and nature spots such as a nutmeg forest home to ancient temples and hordes of grey long-tailed macaques.