Che Kung Temple (Che Kung Miu) was built in honour of a general in the Song Dynasty. Originally built in the 17th century, it's one of the most visited temples in Hong Kong. The temple is usually busiest during the Che Kung Festivals and on the 2nd day of Chinese New Year, which is Che Kung's birthday.
Che Kung Temple Hong Kong - one of the highlights of 24 Best Things to Do in New Territories and Hong Kong Festivals (Read all about New Territories here)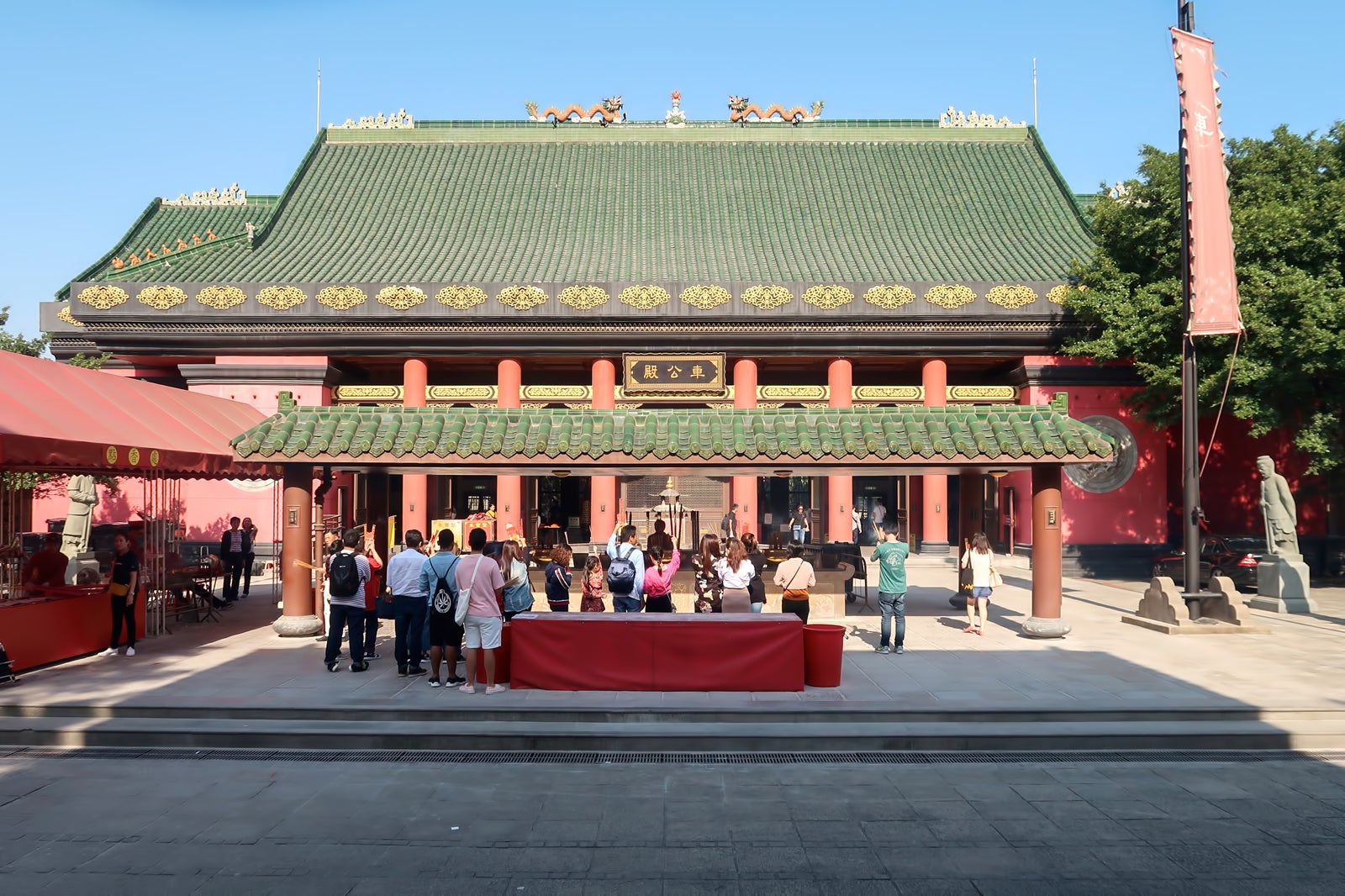 Che Kung Temple's Highlights
In the main hall, you will find a statue of Che Kung, as well as 3 fan-shaped wheels of fortune set on the table. By turning the fan blade, it's said that you can turn your fortune around. On the 2 sides of the temple, you'll find a drum and a giant bronze bell.
If you want to know more about your future, there are fortune tellers by the left side of the temple's entrance. You can also buy incense sticks and fruit from street vendors just outside the temple. Entering Man Mo Temple is free, but a small donation is recommended as it's the only income of the temple.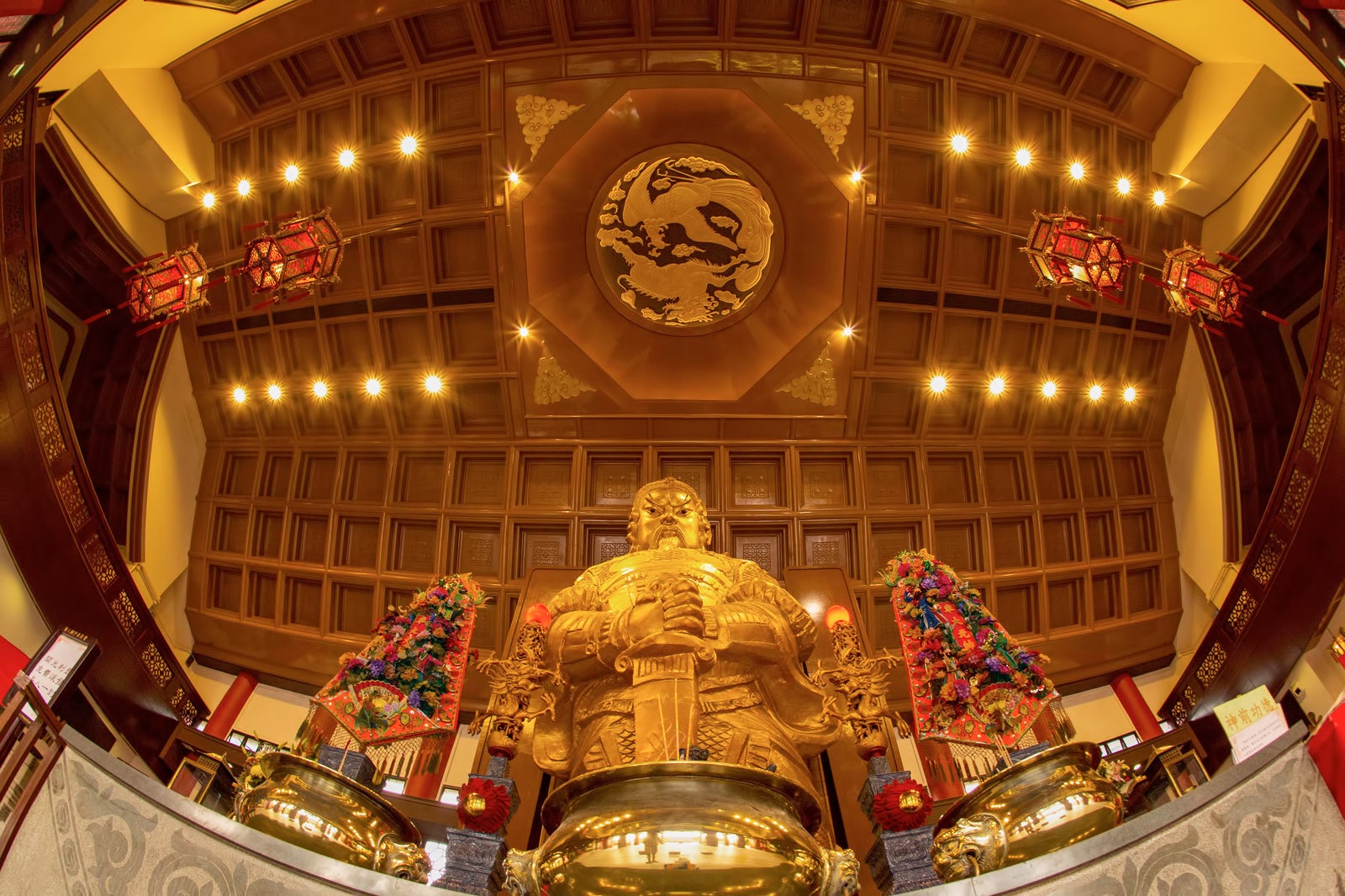 Good to Know
Che Kung was a general in the Song Dynasty, whom many believed saved the nation from Genghis Khan's invasion. It's also rumoured that he knew how to cure diseases. After his death, a small temple was erected in Sai Kung to honour him.
During the Ching Dynasty, cholera broke out in Sha Tin. At that time, many of the village people believed that building the temple would slow down the outbreak. They also carved a statue of Che Kung and started worshipping him. Right after the opening of the temple, the spread of cholera stopped.
Most people visit Che Kung Temple during the 4 annual Che Kung Festivals, which take place on the 2nd day of the 1st lunar month (February), 27th day of the 3rd lunar month (April), 6th day of the 6th lunar month (July), and the 16th day of the 8th lunar month (September).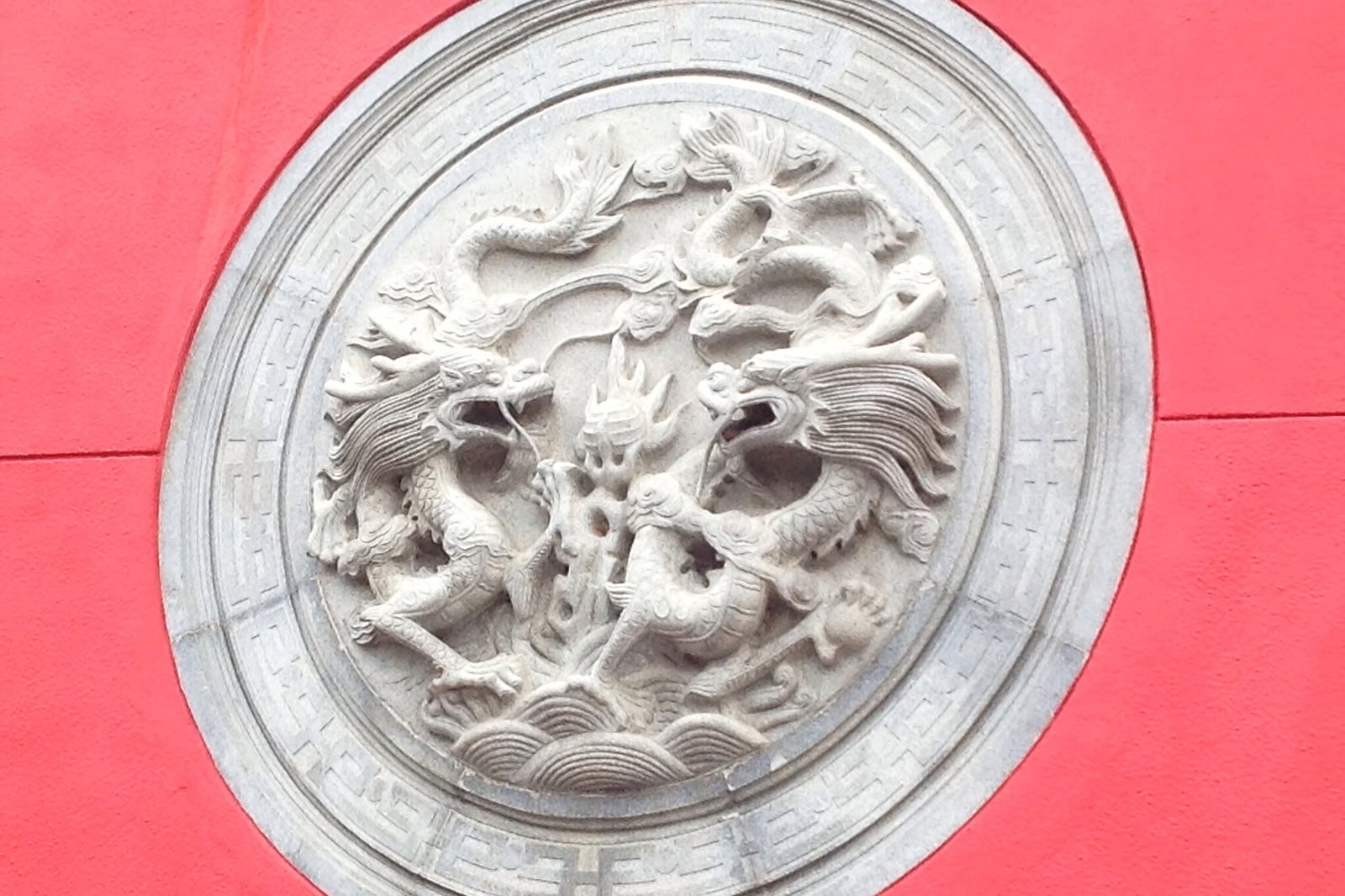 Che Kung Temple Hong Kong
Location: Che Kung Miu Road, Tai Wai, Sha Tin, New Territories, Hong Kong
Open: Daily from 8am to 6pm
Back to top