10 Best Things to Do in Causeway Bay
What is Causeway Bay Most Famous For?
Some of the best things to do in Causeway Bay (besides shopping) showcase the city's colonial-era tradition and Buddhist culture. The district is where you can find Tin Hau Temple, an 18th-century shrine dedicated to the Goddess of the Sea, as well as the Noonday Gun ceremony, which dates back to 1860.
Sports enthusiasts can watch international matches at Hong Kong Stadium, while the Happy Valley Racecourse lets you enjoy superb horseracing and experience a genuine Hong Kong lifestyle. Causeway Bay may have fewer sightseeing spots compared to other districts of Hong Kong, but there's certainly more to this fascinating district than meets the eye.
What are the best things to do in Causeway Bay?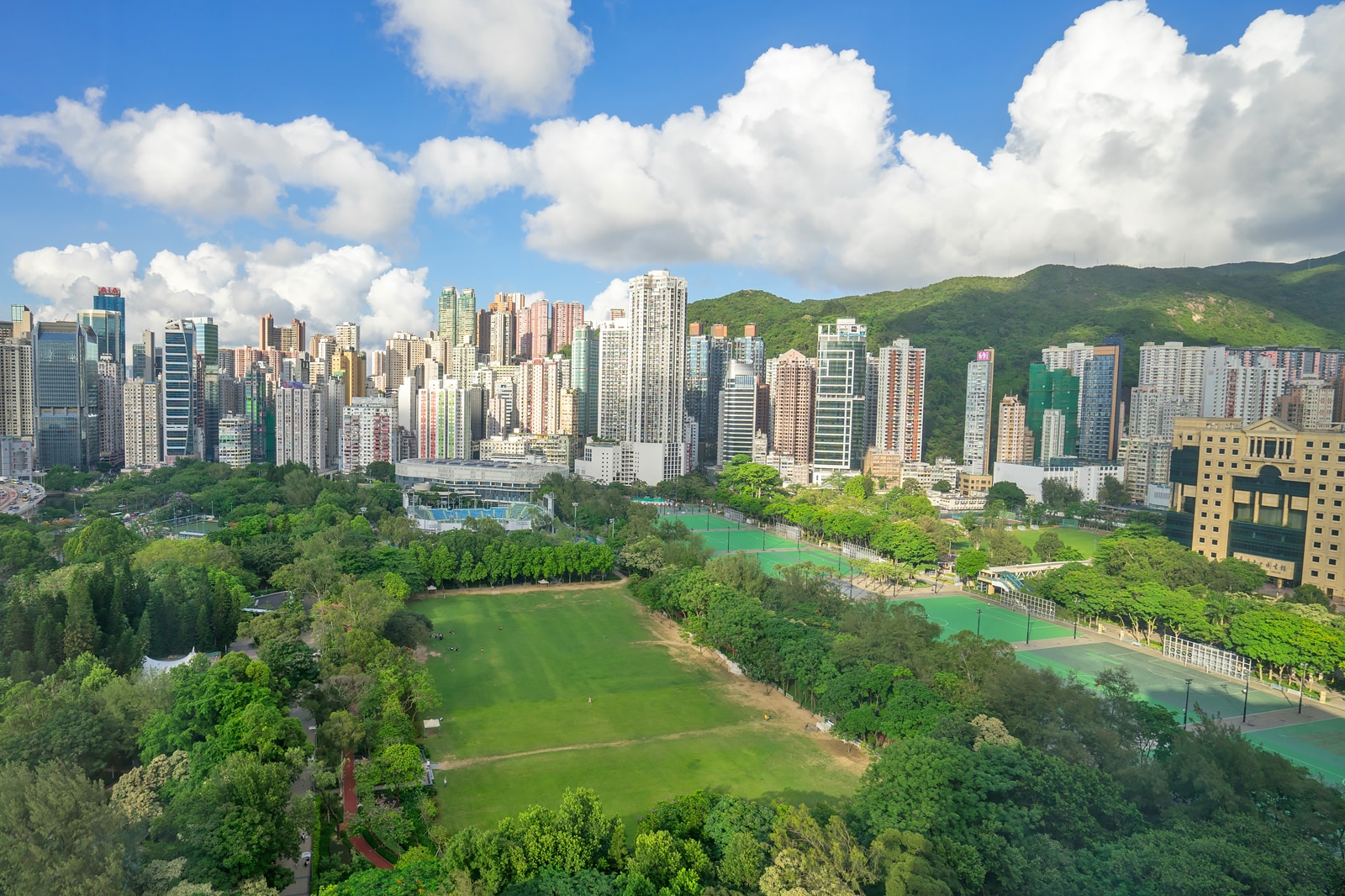 Couples
Families
Photo
Budget
Victoria Park is one of the busiest parks in Causeway Bay – tai chi classes take place in the early mornings, and locals and visitors are often seen strolling along the well-laid paths or relaxing on benches throughout the day. The park has a bronze statue of Queen Victoria, as well as purpose-built jogging track, sports facilities, and a swimming pool.
Victoria Park hosts a wide range of events year-round. Some of its most popular festivals include the Mid-Autumn Festival, Flower Market (in conjunction withy Chinese New Year), and the June 4th Candlelight Vigil.
Location: Victoria Park, Hing Fat Street, Causeway Bay, Hong Kong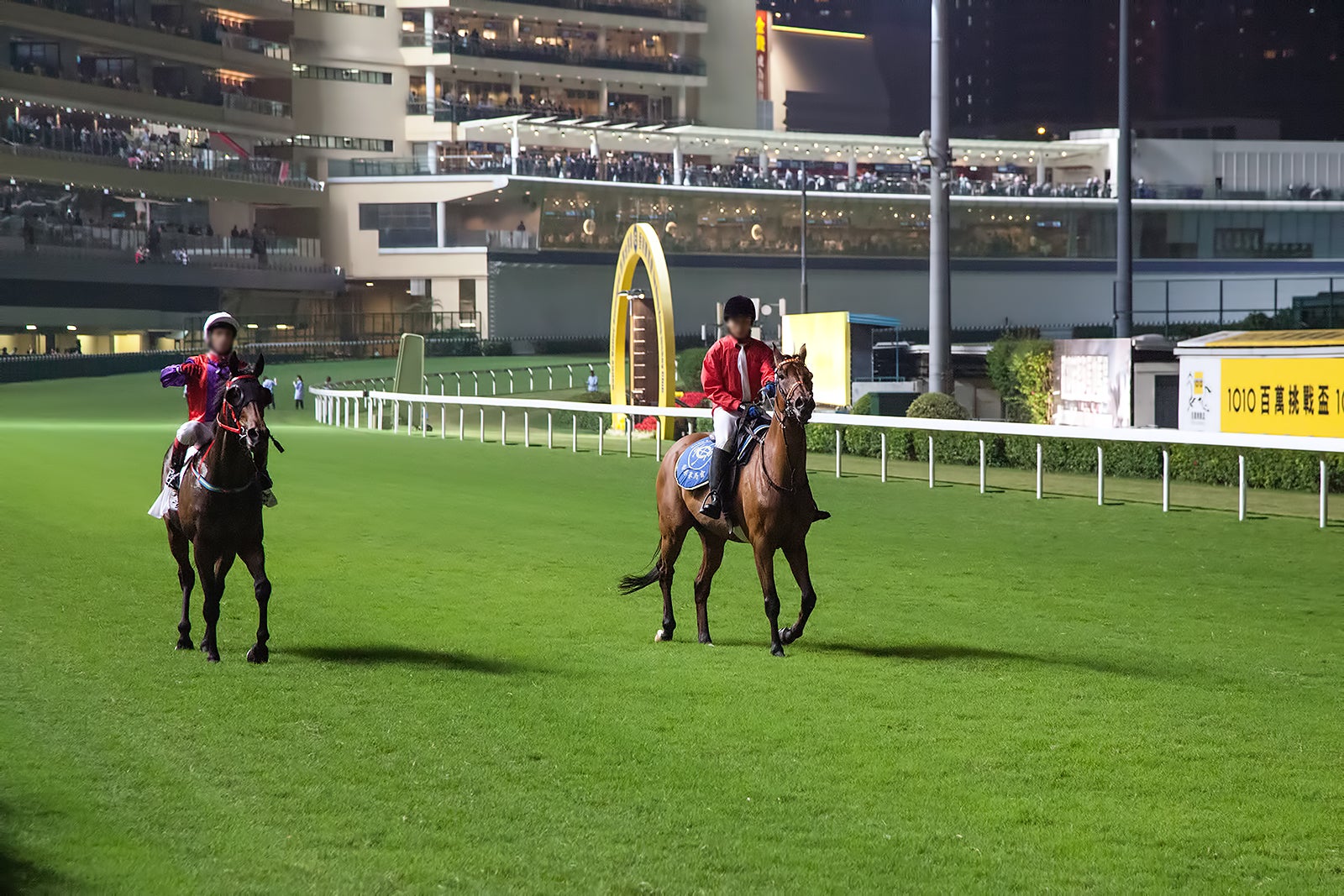 Happy Valley Racecourse has long been Hong Kong's premier horseracing track since 1846. It's where you can enjoy superb horseracing and experience a genuine Hong Kong lifestyle at the same time. The atmosphere in this amphitheatre-style stadium is adrenaline-charged with crowds cheering for their favourite horse.
Check out the Hong Kong Jockey Club Archive and Museum on the 2nd floor of Happy Valley Racecourse. It's divided into 4 exhibits, including a gallery dedicated to understanding horses and another exhibiting the history of Hong Kong's Jockey Club.
Read more
Location: 2 Sports Road, Happy Valley, Hong Kong Island, Hong Kong
Open: September–June: Wednesday and Saturday–Sunday from 5.15 pm to midnight
Phone: +852 2895 1523
photo by Tom Page (CC BY-SA 2.0) modified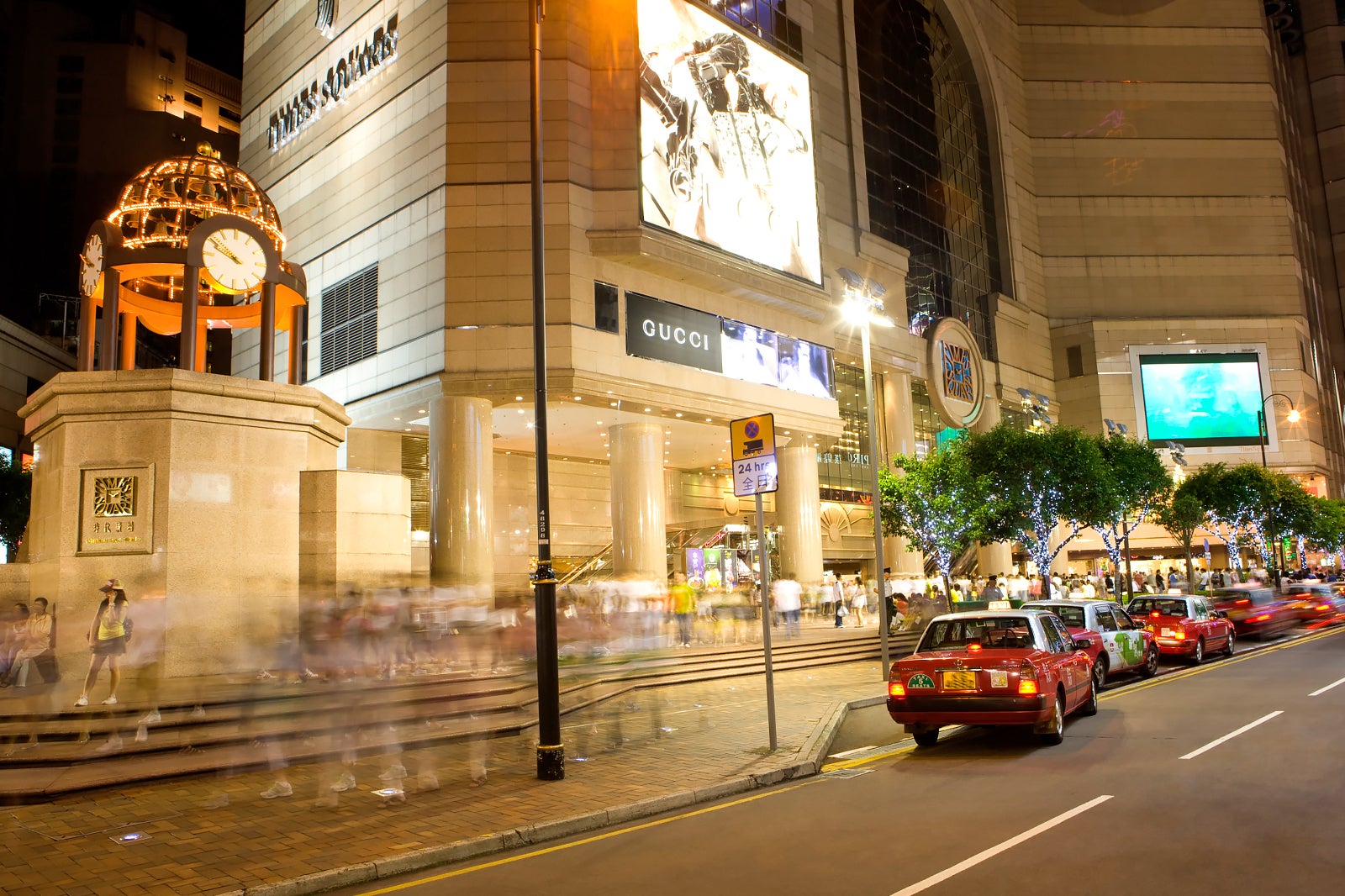 Times Square Hong Kong spans 16 floors of retail, dining and entertainment outlets, making it one of the largest shopping malls in Causeway Bay. You'll find more than 200 retail outlets and over 30 dining outlets, as well as 2 department stores and a cinema. The mall's main flagship store is Lane Crawford which is spread over the Ground Level and Level 1.
It's also famous for its picturesque displays and installations at the mall entrance. Every year, Times Square Shopping Mall hosts some of the city's largest New Year's Eve celebrations at its open-air piazza.
Location: 1 Matheson Street, Causeway Bay, Hong Kong
Open: Daily from 10 am to 10 pm
Phone: +852 2118 8900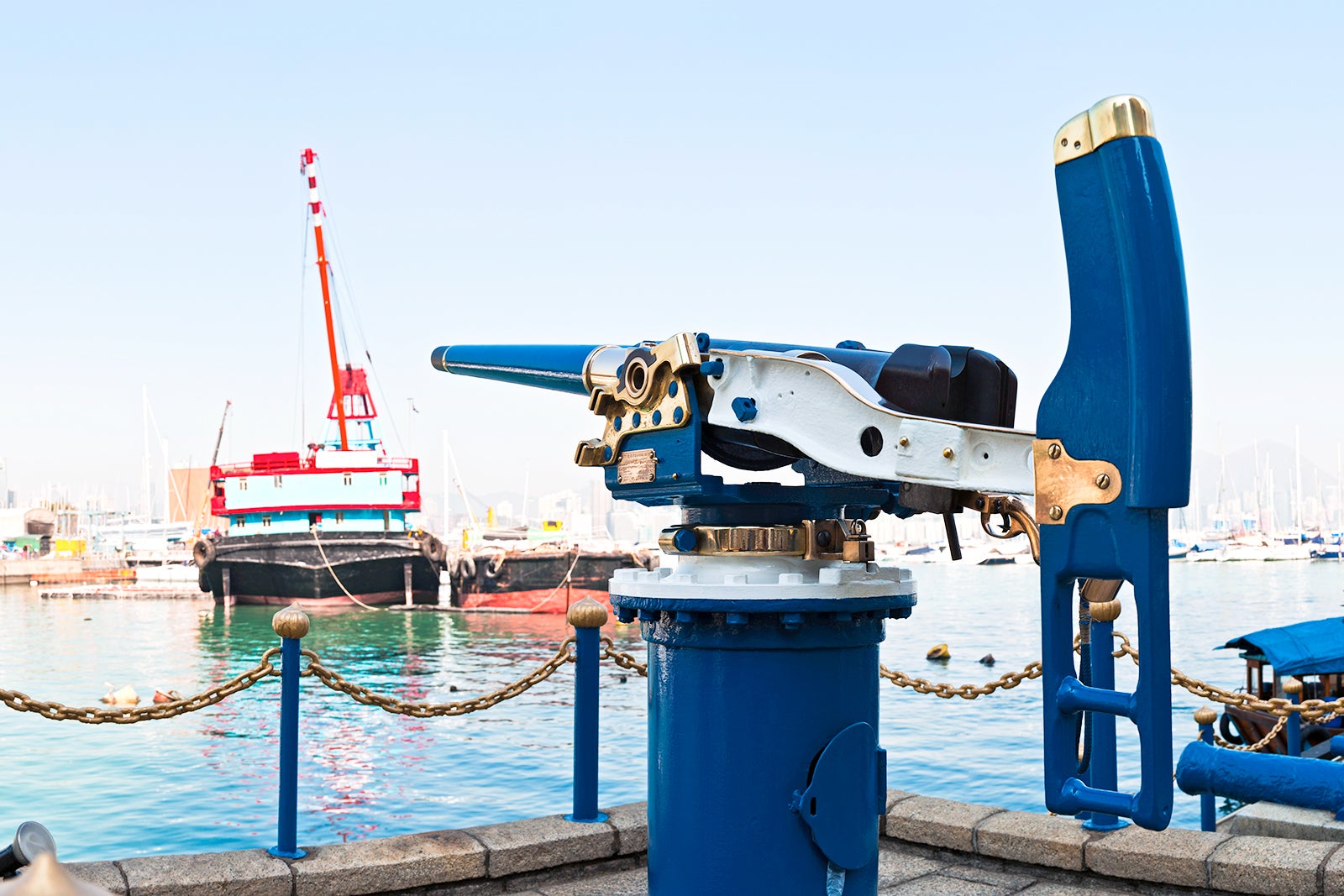 The Noonday Gun is a longstanding tradition in Hong Kong, started in 1860 during the time of British rule. As you would expect from the name, the gun is fired exactly at midday by a guard from Jardine Matheson (a local finance company that owns the gun).
There's a little pomp and ceremony to the event, in keeping with its historic significance. You can get to the Noonday Gun by walking through Time Square Mall and up Gloucester Road towards the waterfront.
Location: Gloucester Road, Causeway Bay, Hong Kong Island, Hong Kong
Open: Daily at 12 pm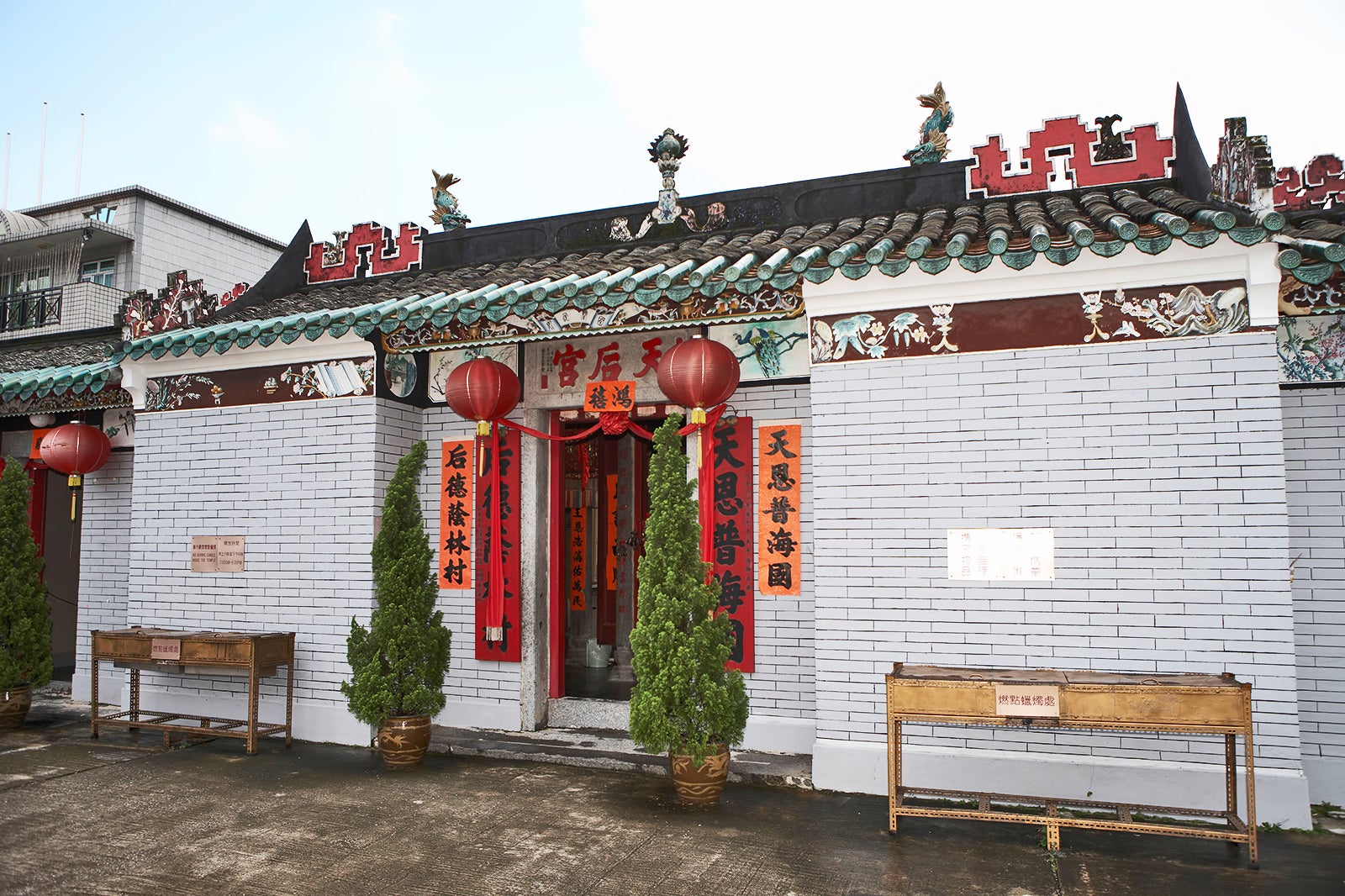 Tin Hau Temple in Causeway Bay may not be the largest temple in Hong Kong, but this compact structure is culturally rich, having been built in the 1700s. One of several places of worship dedicated to Tin Hau, Goddess of the Sea.
The temple is a peaceful and emotive place to visit when you need a break from the bustling streets of Hong Kong. You'll often see local fishermen and seafares at Tin Hau Temple in Causeway Bay to pray for safety at sea and good fortune year-round.
Location: 10 Tin Hau Temple Road, Causeway Bay, Hong Kong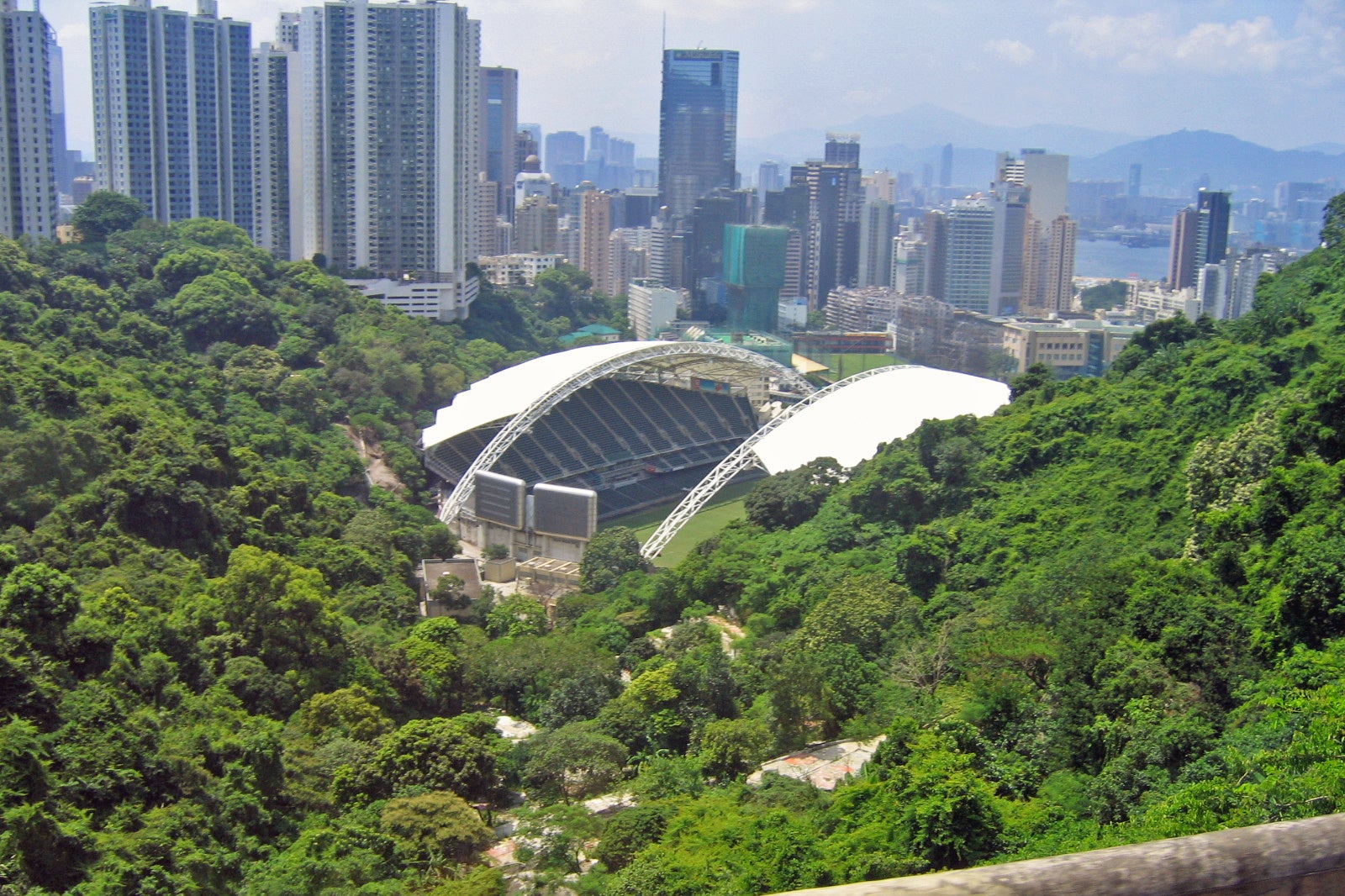 Hong Kong Stadium has played host to some of the city-state's largest sporting events, including the annual Hong Kong Sevens Rugby Tournament. Built in 1994, this sporting venue can accomodate around 40,000 people –some of the best seats are located in the lower tiers, though the higher tiers usually have a better atmosphere.
Hong Kong Stadium is also home to the South China Football Club and the Cathay Pacific HSBC Hong Kong Sevens. Soccer exhibition matches between English Premier League clubs and a nominated Asian team often take place at the stadium.
Location: Hong Kong Stadium, 55 Eastern Hospital Road So Kon Po, Hong Kong
Phone: +852 2504 8311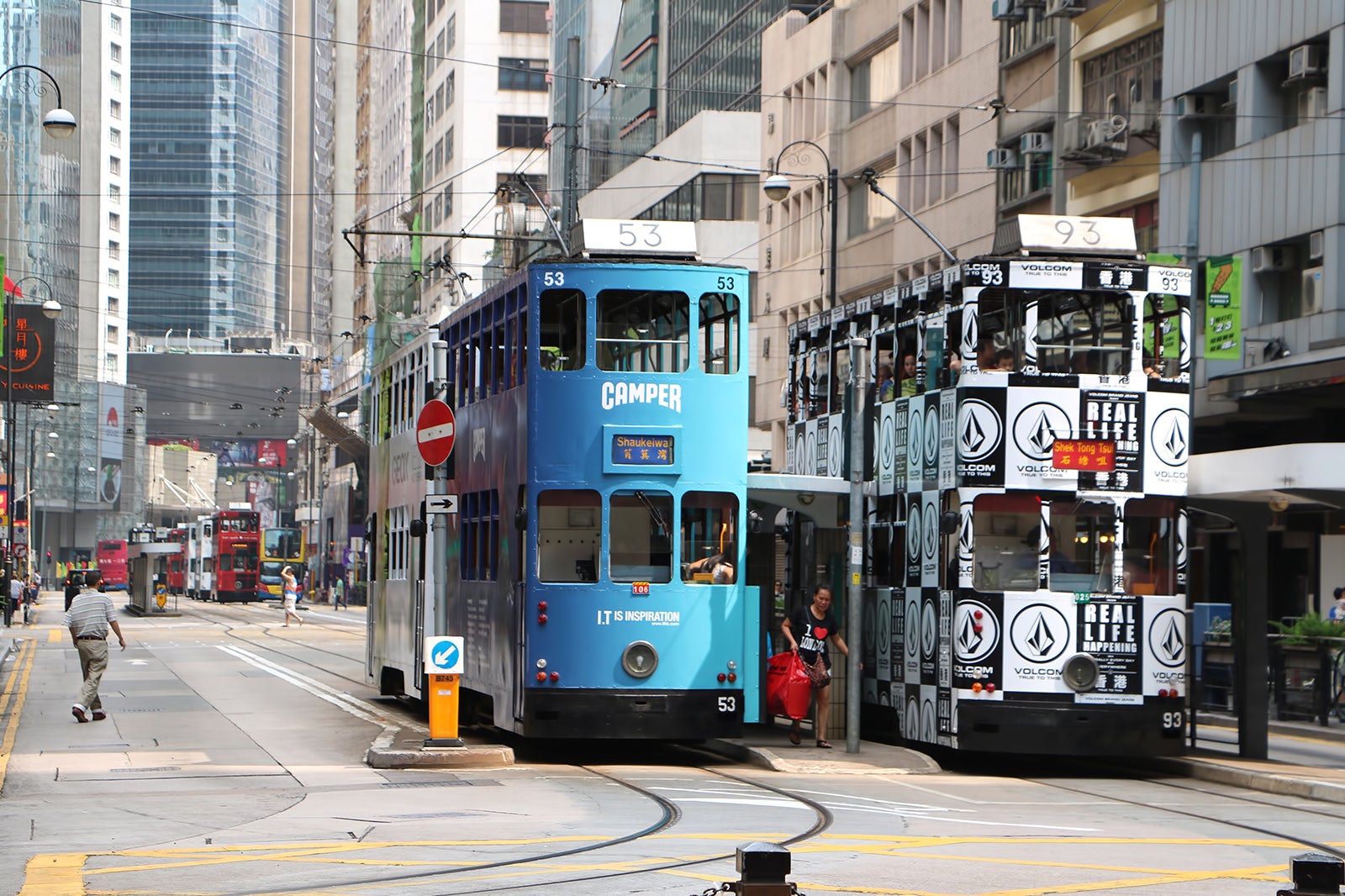 Ding Dings are double-decker trams that run through the busy streets of Hong Kong Island. This iconic mode of transport is a classic snapshot of Hong Kong, as it's been used by locals since 1904.
One of its most popular routes is through the bustling shopping area of Causeway Bay. Ding Dings are one of the cheapest and convenient transport options in Hong Kong, costing just around HK$2.60 per trip for adults and HK$1.30 for children (3–12 years old).
Open: Daily from 6 am to midnight (hours vary by route)
8
Jardine's Crescent Market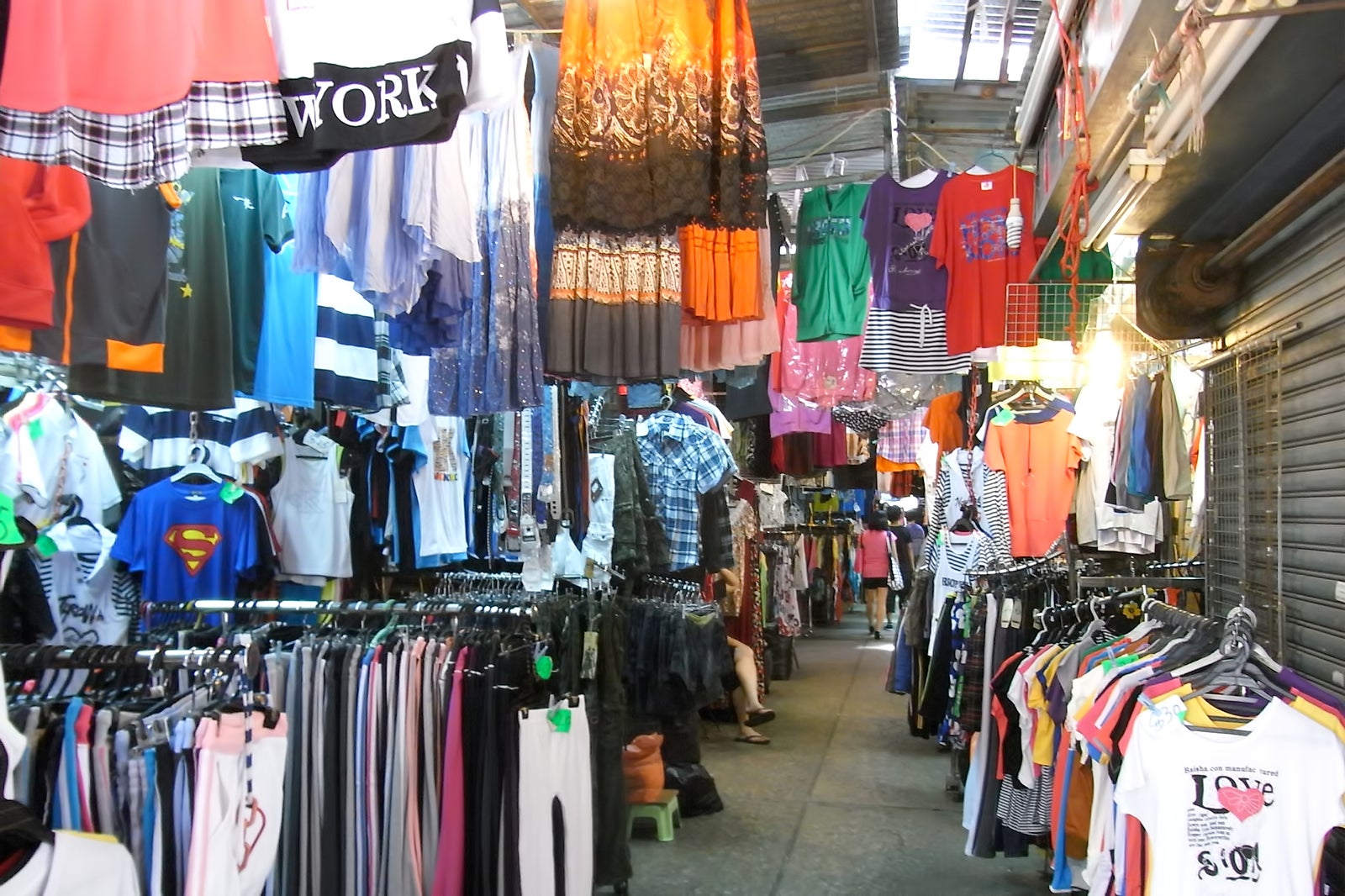 Jardine's Crescent Market is an open market that features affordable fashion brands that mostly appeal to Hong Kong's teens and young adults. Located in Causeway Bay, it's often referred to as the equivalent of Ladies Market in downtown Hong Kong.
Many of the stalls sell pretty much the same items (usually bought in bulk from mainland China), so check carefully and bargain hard to get a good price. The best time to visit Jardine's Crescent Market is after 6pm, when it's cool enough to explore this outdoor market.
Location: 16-36 Jardine's Cresent, Causeway Bay, Hong Kong
Open: Daily from 11 am to 9.30 pm
photo by Cheuogaiomedia (CC BY-SA 3.0) modified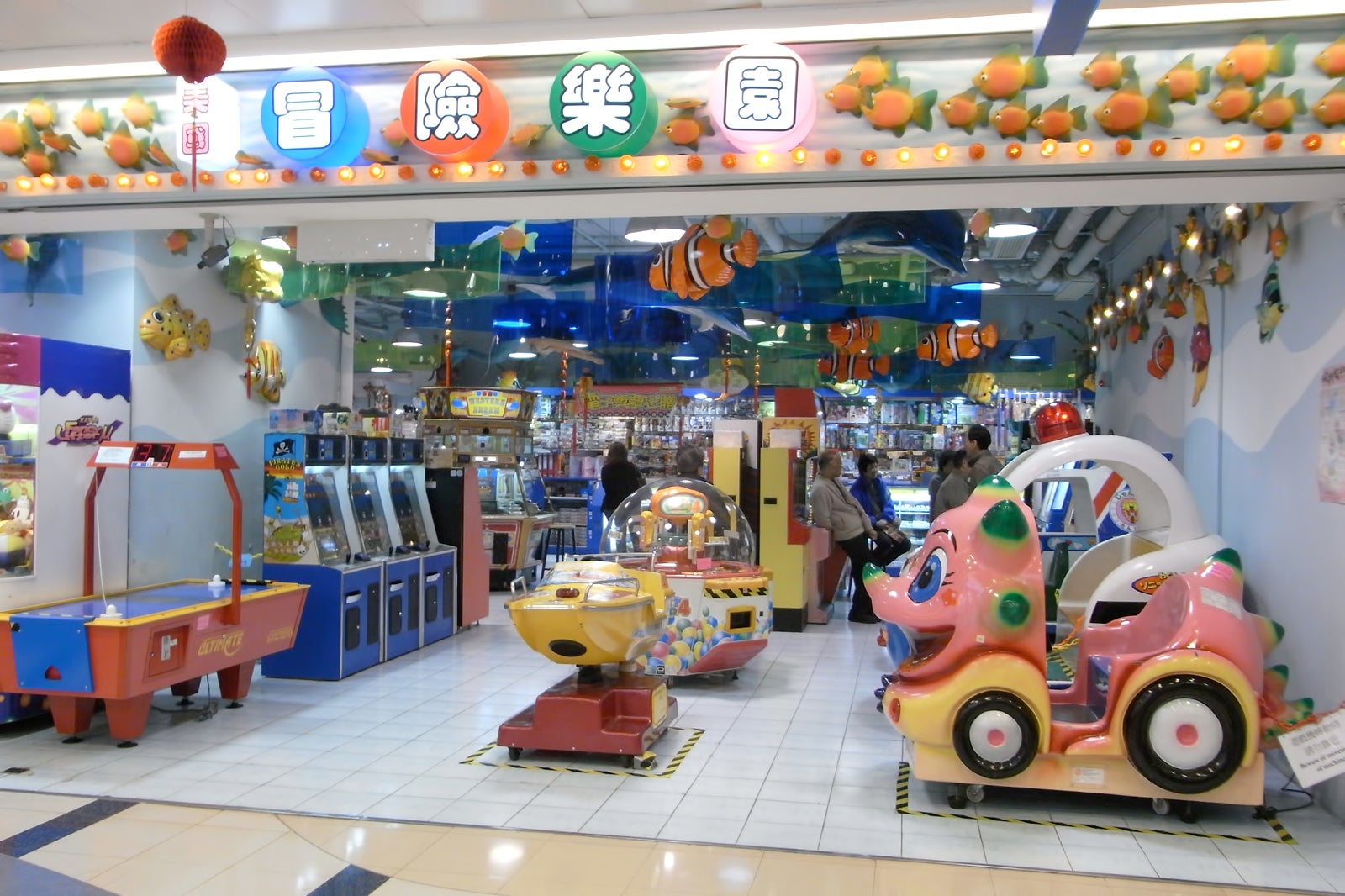 Jumpin Gym USA is a popular indoor amusement park chain with around 30 branches in Hong Kong. The Causeway Bay outlet may not be big on slides, but there are plenty of arcade games to keep little ones entertained. It costs around HK$10 to HK$20 per game, using tokens you can buy from the cashier.
Location: Shop 215 & 216B, Windsor House, 311 Gloucester Road, Causeway Bay, Hong Kong
Open: Tuesday–Thursday from 11.30 am to 10 pm, Friday–Saturday from 11.30 am to 11 pm, Sunday–Monday from 8 am to 10 pm
Phone: +852 2894 9322
photo by Macwantsui (CC BY-SA 3.0) modified
10
Hong Kong Central Library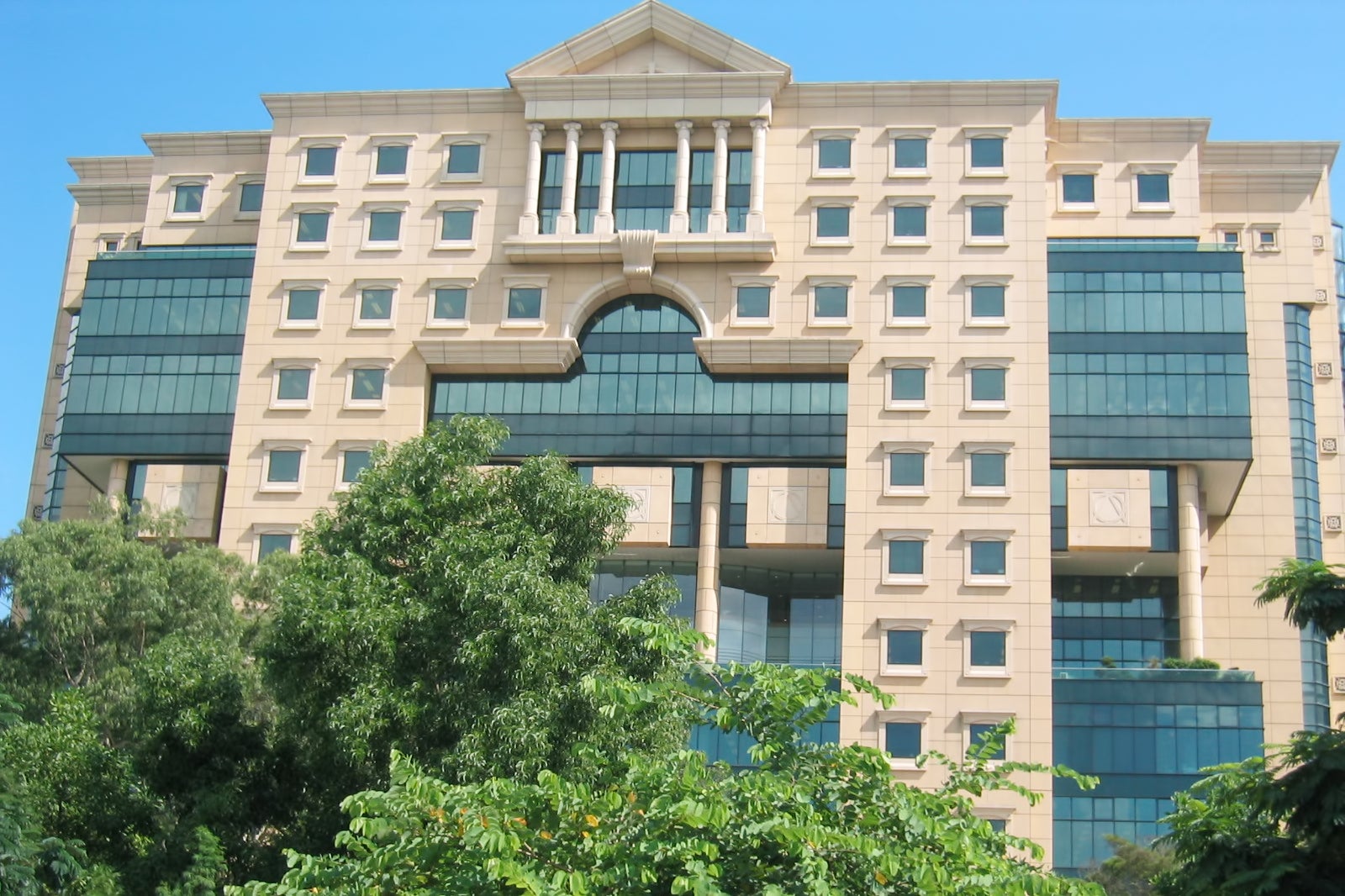 The Hong Kong Central Library is the largest library in Hong Kong, with 12 floors dedicated to books, language, art, and multimedia of various genres.
There are sections for English and Chinese language books, a children's library, a toy library, and multimedia room, as well as a lecture theatre and audio-visual library. Hong Kong Central Library is located behind Victoria Park, about 500 metres west of the Causeway Bay MTR station.
Location: 66 Causeway Road, Causeway Bay, Hong Kong
Open: Daily from 10 am to 9 pm
Phone: +852 3150 1234
photo by K.C. Tang (CC BY-SA 3.0) modified
Why book with Hotels.com?