8 Things to Do with Your Family in Crete
Fun Places in Crete to Take Your Kids
There are plenty of things to do with your family in Crete as the Greek island has a rich culture, incredible scenery, and activities for the old and young. You can explore gorgeous beaches, rocky coves, ancient ruins, and eat delicious food. There's also a variety of parks and centres where your little ones can get some excitement, some education, or both.
Whether it's snorkelling, exploring the caves, or enjoying tasty calamari and saganaki, Crete offers adventures everyone will always remember. Here are the top things to do with your family in Crete.
1
Chania
Explore the harbour and enjoy some fishy exfoliation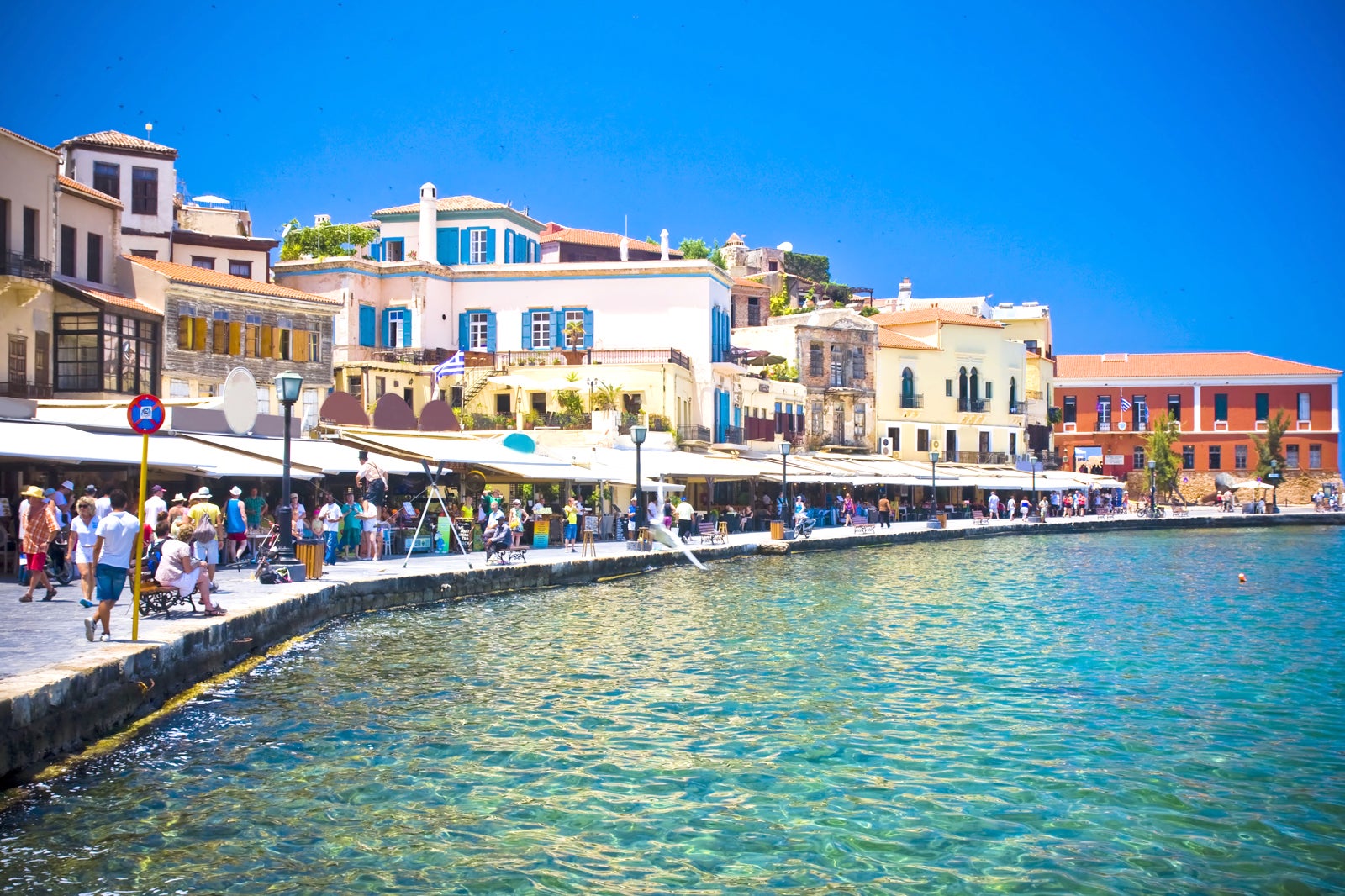 The Venetian Port in the charming town of Chania is a beautiful place to visit with the whole family. The harbour has a lighthouse, plenty of cafés, and several cute little shops to explore. Spend the day wandering the narrow streets of the harbour and go for a fun glass bottom boat ride.
If you want to make a fun little stop, head over to the Fish Spa and dip your feet in the fish tanks to let the little Garra rufa fish nibble dead skin cells off for you. It's a tickly and fun experience to treat your skin to.
Location: Chania 731 31, Greece
2
Amazonas Park
Meet and learn about endangered animals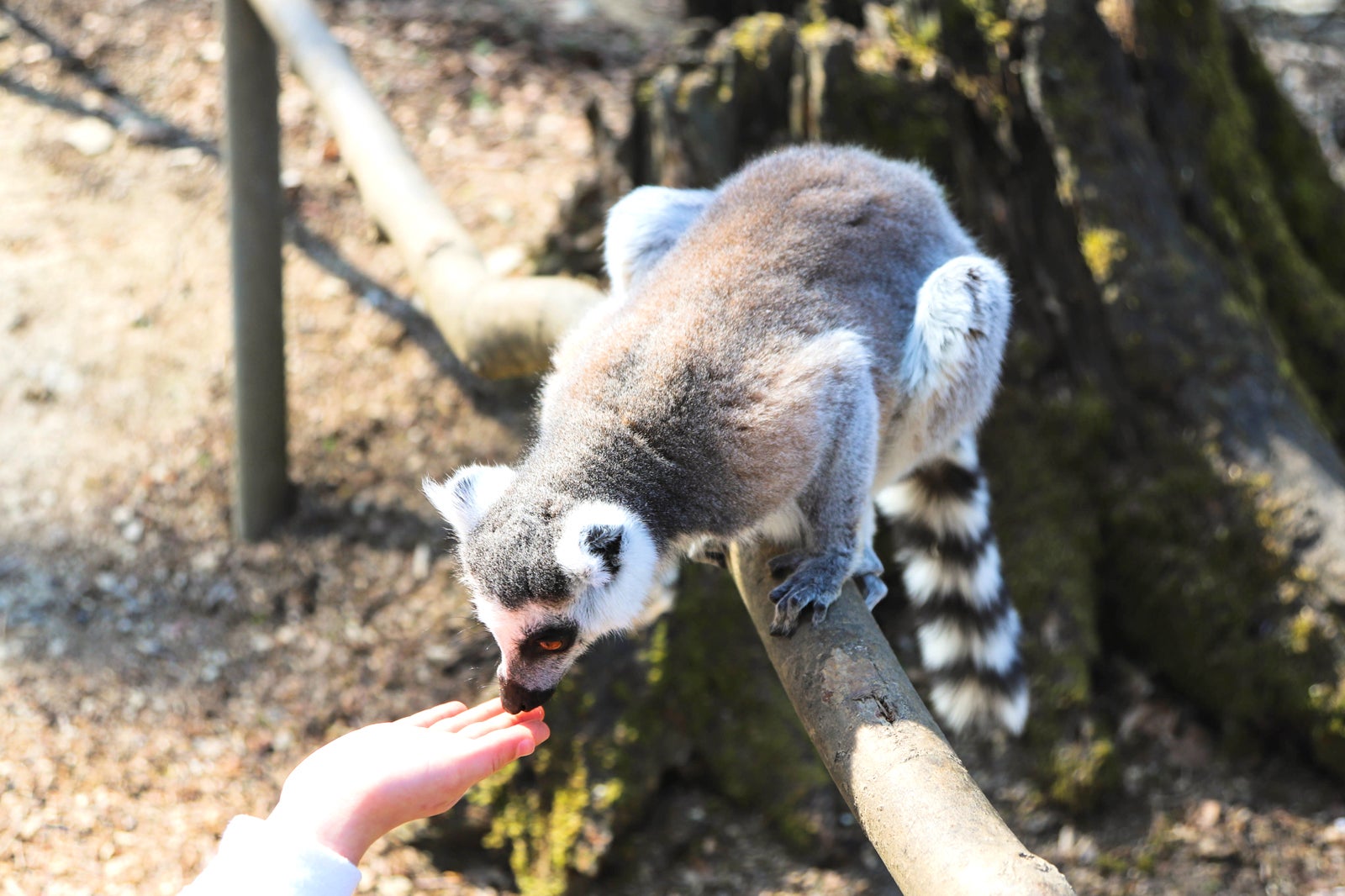 For anyone who loves animals, the Amazonas Park has some uncommon creatures that you can watch and learn more about. You can also find out more about the risks they face in the wild from special teams who help educate children on the importance of conservation and the rainforests.
This nature reserve is the home to several species of endangered birds that kids can see up close, such as multi-coloured macaws, cockatoos, and parakeets. Families can also meet and greet these birds in the outdoor park while learning about the park's special breeding programmes. Apart from birds, kids can also feed several friendly donkeys and lemurs.
Location: 3rd Km. Neapoli-Kourounes, Kourounes, Crete 724 00, Greece
Open: March–November: daily from 10 am to 6 pm
Phone: +30 284 103 1182
3
Dinosauria Park
Dinosauria Park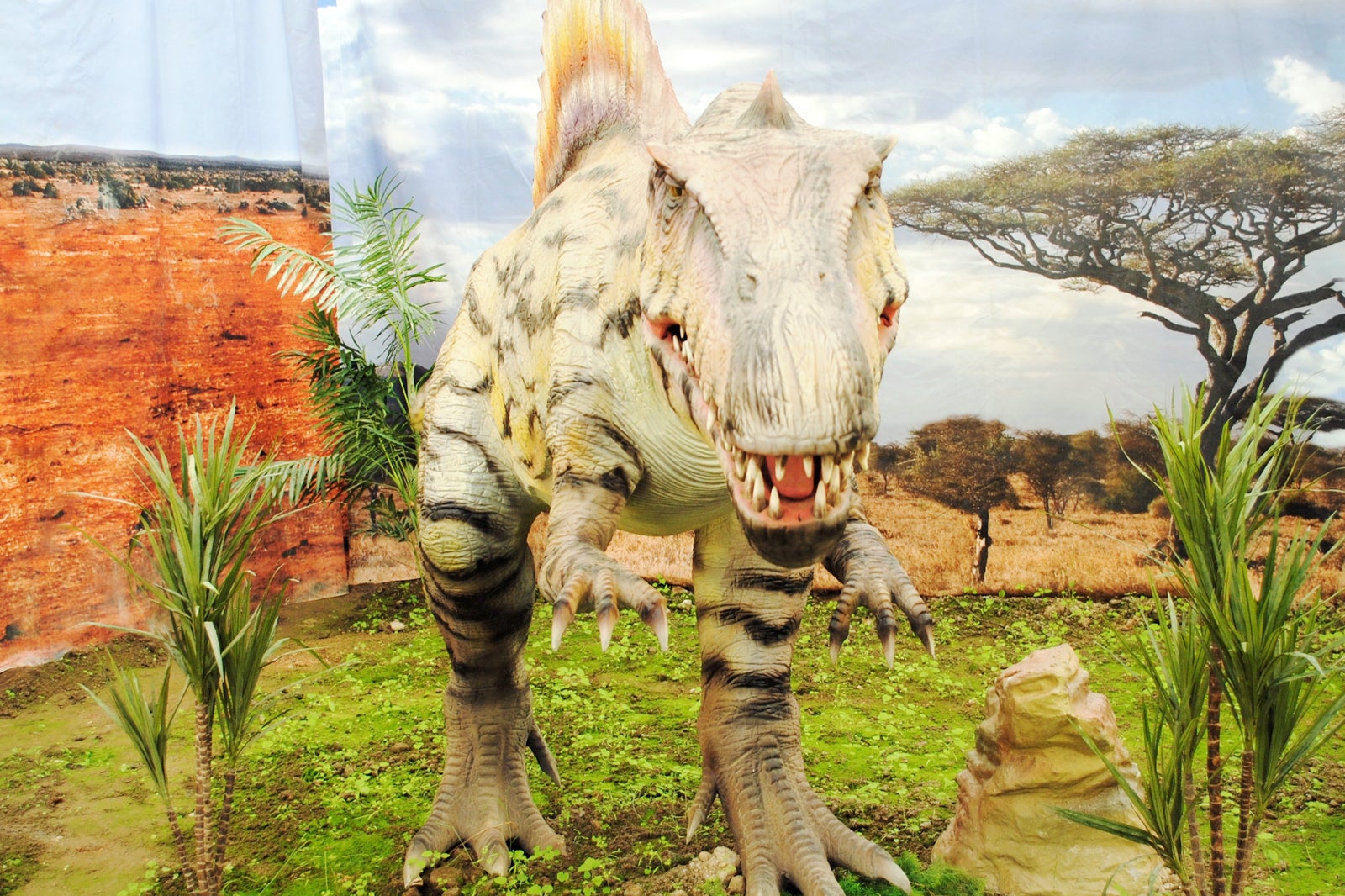 Dinosauria Park is a fun and educational animatronic dinosaur park. It features fossil replicas and a wide array of dinosaur models of species from all periods of the Mesozoic era, alongside several other prehistoric animal models.
Families can enjoy interactive activities like the Dinosaur General Hospital, where they can see how dinosaur eggs and babies must have looked, and enjoy fun dinosaur themed films in 5D and 7D cinemas.
Location: DEKK, Gournes 715 00, Greece
Open: Summer: daily from 10 am to 6 pm (closed during winter)
Phone: +30 281 033 2089
photo by HombreDHojalata (CC BY-SA 3.0) modified
4
Little Fun Train
Enjoy the sights of Crete from a train ride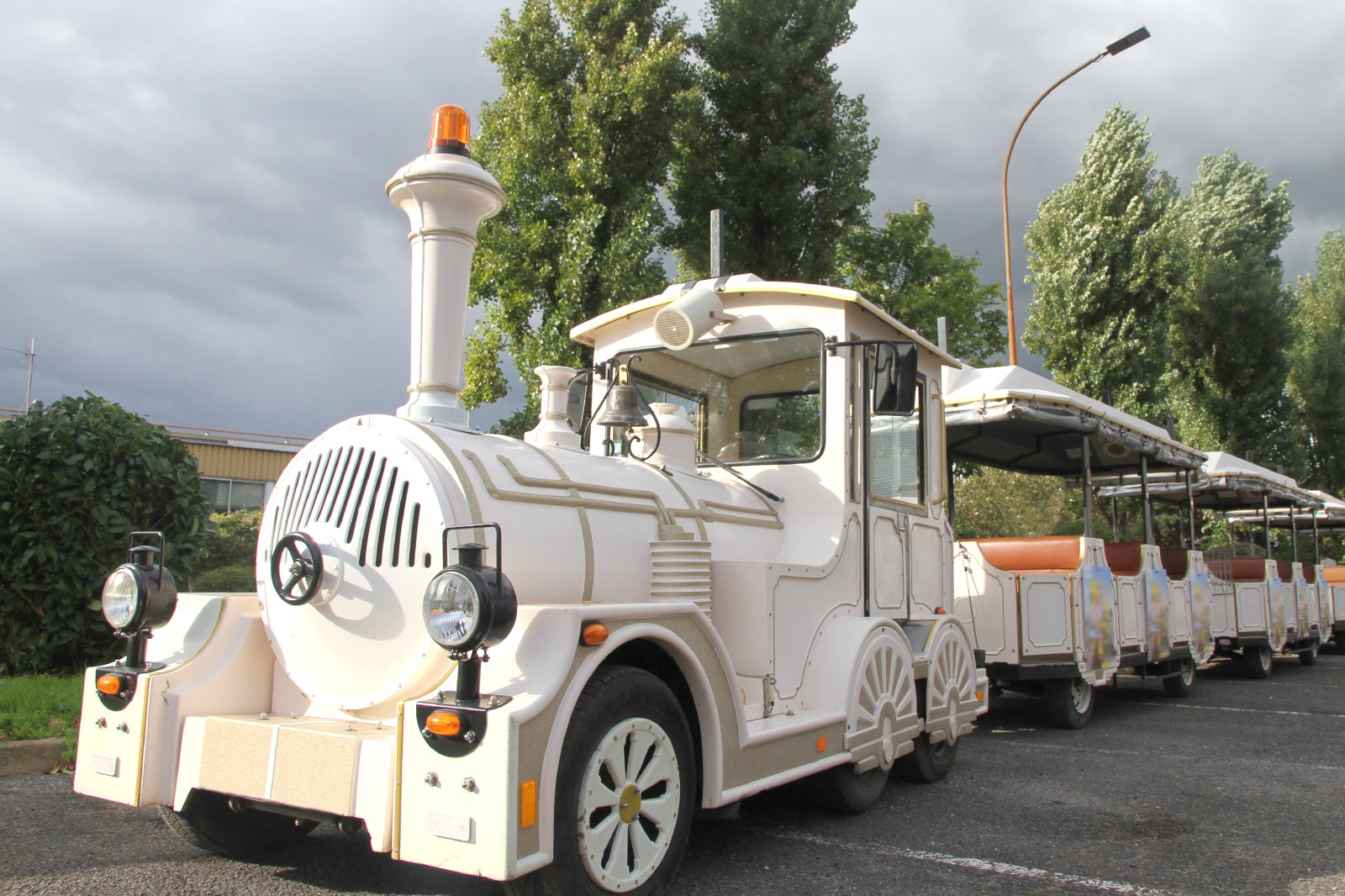 The Little Fun Train allows you and your family to explore Crete's rugged landscape, charming villages, and sparkling coasts without getting sore legs. This adorable choo-choo train takes the whole family along the coast to see fishing towns, olive groves, and charming cottages on various half-day and whole-day tours.
The train stops at local attractions and fun little gems that are off the beaten track, making it both a fun and comprehensive way to see the very best of Crete.
Location: Platanias, Chania, Crete, Greece
Open: Hours vary by season
Phone: +30 282 106 0817
5
Cretan caves
There are plenty to choose from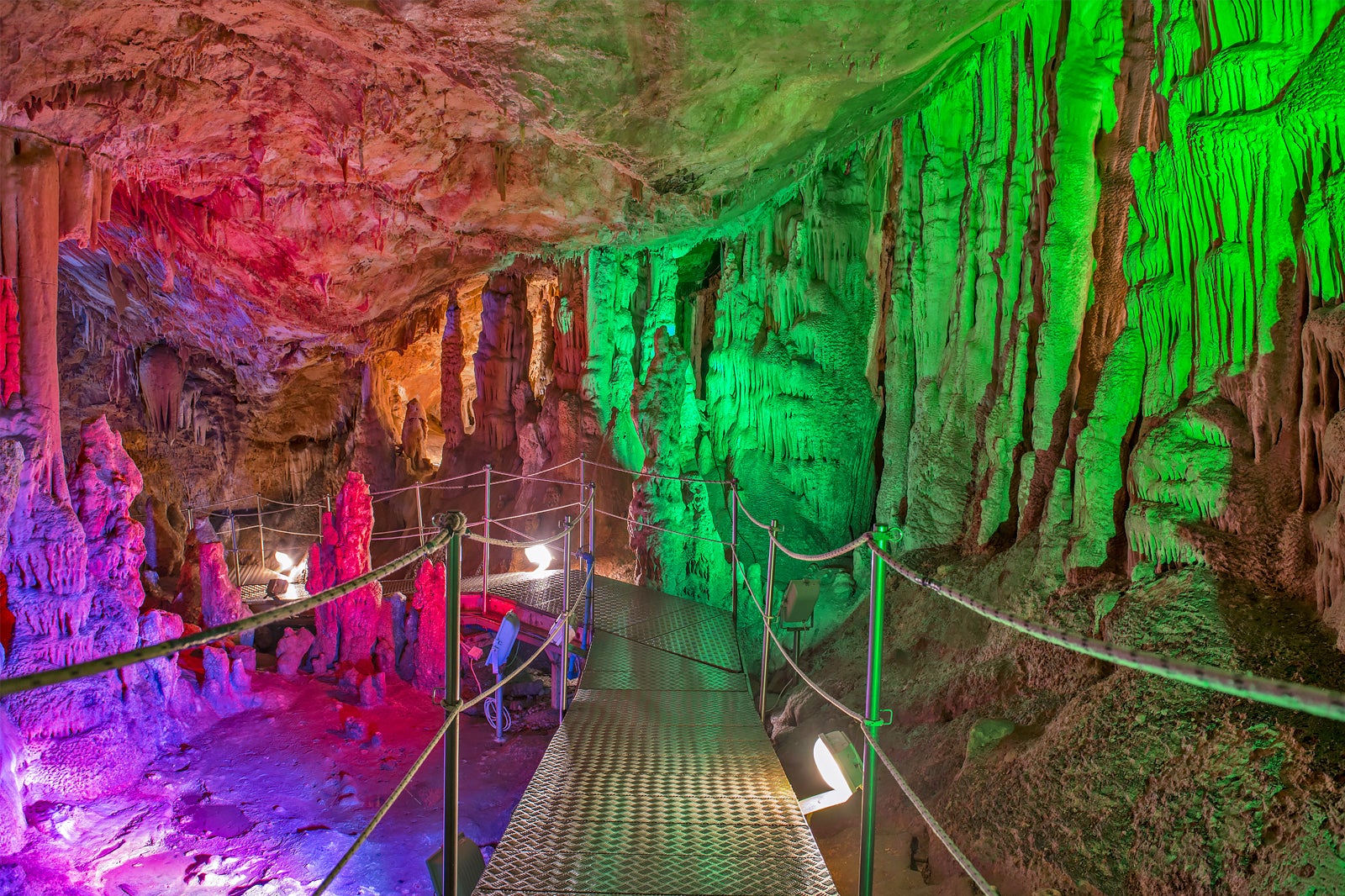 Families
Adventure
History
Photo
Because of its rugged topography, Crete has numerous caves that share cultural and historical significance. The whole family can visit some of Crete's beautiful caves such as the Sfendoni Cave, the Melidoni Cave, or the Iedon Andron Cave.
You can take a guided tour to learn all about a cave's history and about different formations inside one, like stalagmites and stalactites. Most caves are tourist-friendly and have different halls to explore.
6
Watercity Waterpark
Enjoy swimming, games, and more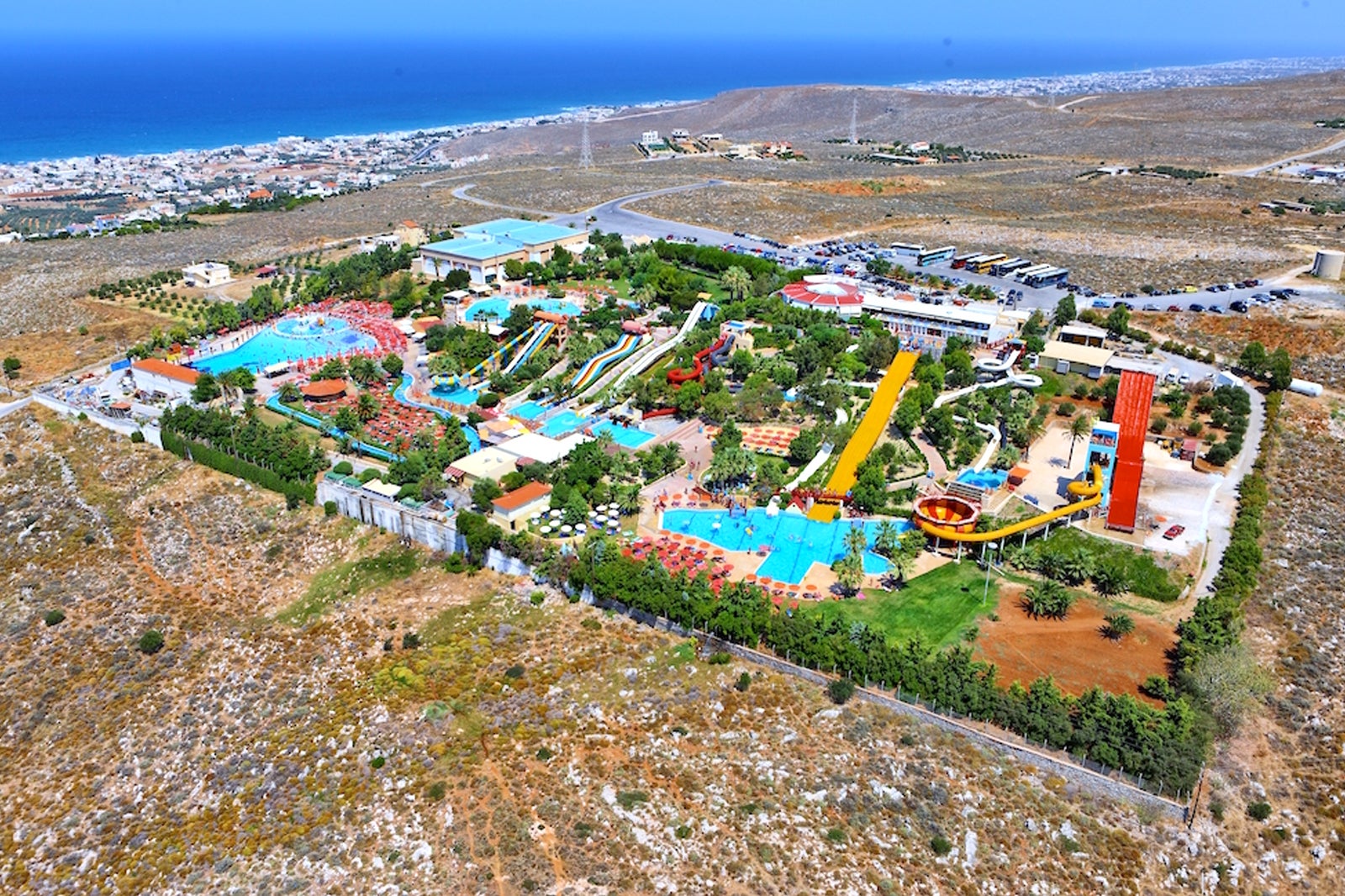 The Watercity Waterpark is a great place for people of all ages to cool off and spend a few hours splashing around. Enjoy several fun water attractions like the wave pool, hydro tubes, free-fall slides, kiddie pools, whirlpools, and the lazy river, where you can relax as you float down the river on an inner tube.
For the more adventurous members of your family, there are several water games you can choose from, including a variety of slides that you let you race each other in friendly competitions.
Location: Anapolis, Heraklion, Crete, Greece
Open: Summer: daily from 10 am to 6.30 pm
Phone: +30 281 500 0200
photo by Pkioupakis (CC BY-SA 4.0) modified
7
Chrissi Akti Beach
Sun, sand and snorkelling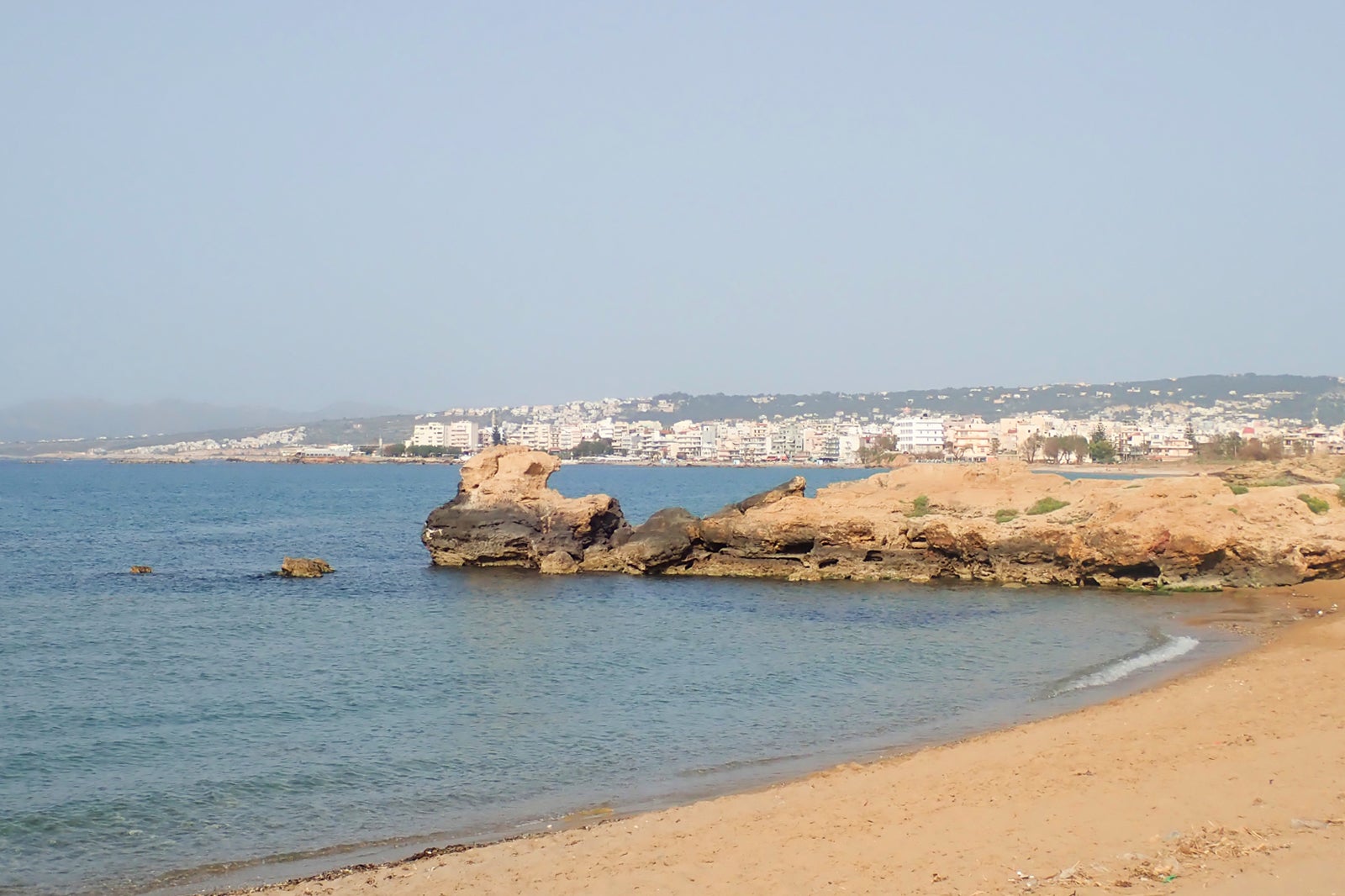 The Chrissi Akti Beach is a star among Crete's many beaches – and one that's fit for the whole family. The sand is soft and perfect for making sandcastles, while the warm water remains shallow for a long way out.
If the kids want to snorkel, the west side of the beach near the rocks is best. It's not as windy as the other parts of the beach, so the water is calmer there. There's a constant lifeguard on duty and you can rent sunbeds for lounging and stowing your beach bags. There are also several Greek tavernas nearby for drinks and snacks.
Location: Agion Apostolon, Daratsos, Crete 731 00, Greece
8
Cretan Olive Oil Farm
Learn about Greece's industries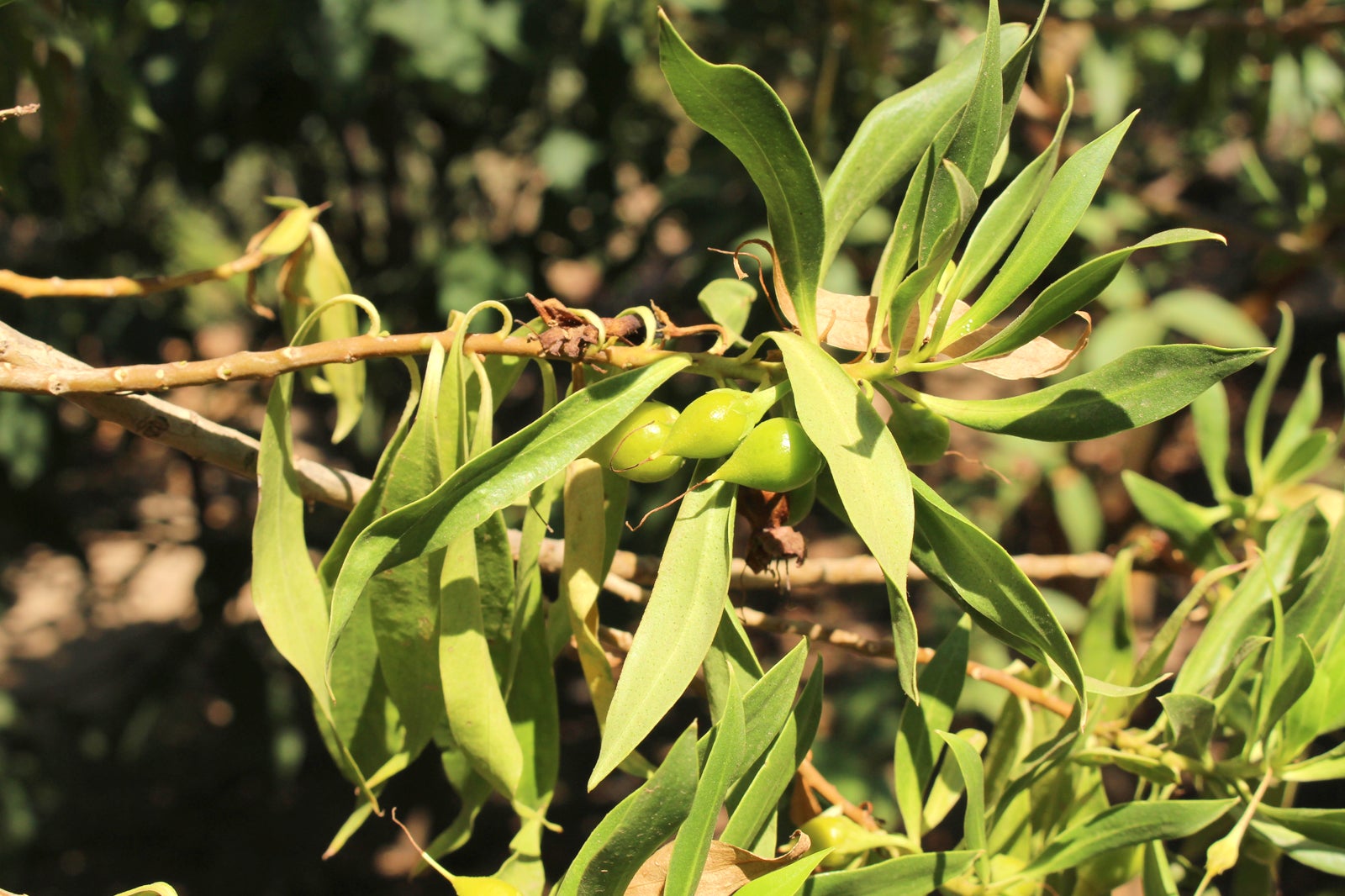 The Cretan Olive Oil Farm offers tours that provide an interesting way to learn about this beloved Greek product along with Greece's other traditional industries. There's also a wine press where everyone can stomp on grapes to make wine.
Other activities include cheese-making, cooking, pottery, and traditional weaving demonstrations throughout the day. The kids can also enjoy interacting with friendly local farm animals like donkeys, rabbits, and dogs.
Location: 2nd Km. Agios Nikolaus, Crete 721 00, Greece
Open: Monday–Saturday from 10 am to 7 pm, Sundays from 10 am to 2 pm
Phone: +30 284 102 4139
Back to top