10 Best Things to Do in Stalis
What is Stalis Most Famous For?
The best things to do in Stalis (or Stalida) often revolve around its gorgeous stretch of pristine sand and sparkling blue seas. This once quiet village on the north coast of Crete has evolved into a desirable holiday resort without losing any of its quiet charms. The village enjoys a reliably sunny climate throughout the year – throw in sun loungers, sandcastles and waterfront bars, and you've got all the ingredients for a classic beach holiday.
If you're looking to lounge in a waterpark jacuzzi or get a nice tan on the beach, Stalis is a place to kick back and relax on Crete Island. Further inland, it treats explorers to lush mountains, olive groves and spectacular coastline, all of which are accessible via car, bicycle, or on horseback.
What are the best things to do in Stalis?
1
Stalis Beach
Lively beach popular with families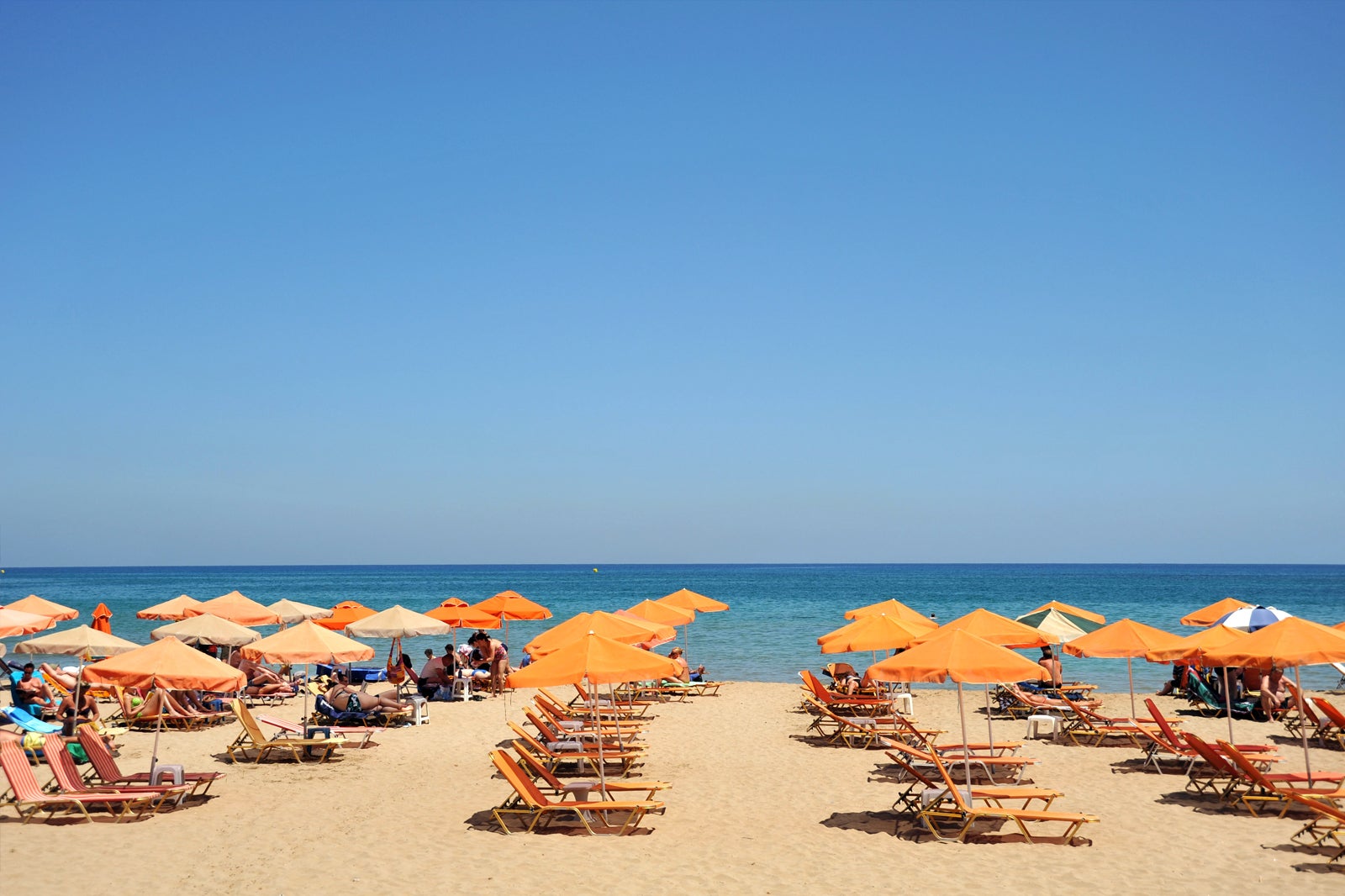 Stalis Beach is a broad sweep of sand that covers the length of the town. The pristine white sand and shallow Mediterranean seas make it especially popular with families. It's a lively beach in summer, with plenty of sun loungers, umbrellas, showers and volleyball courts available, as well as several water sports outfits offering trips on jet skis and banana boats.
Take a stroll along the bustling promenade lining the beach and you'll see an eclectic mix of restaurants and bars, cafes and souvenir shops. Beachside stalls sell snacks like pasteli and Greek doughnuts. In the middle of the beach is a cool shaded area made by a small group of native date palms.
Location: Beach Road, Stalis 700 07, Crete
2
Aquaworld Aquarium & Reptile Rescue Centre
Wildlife sanctuary dedicated to conservation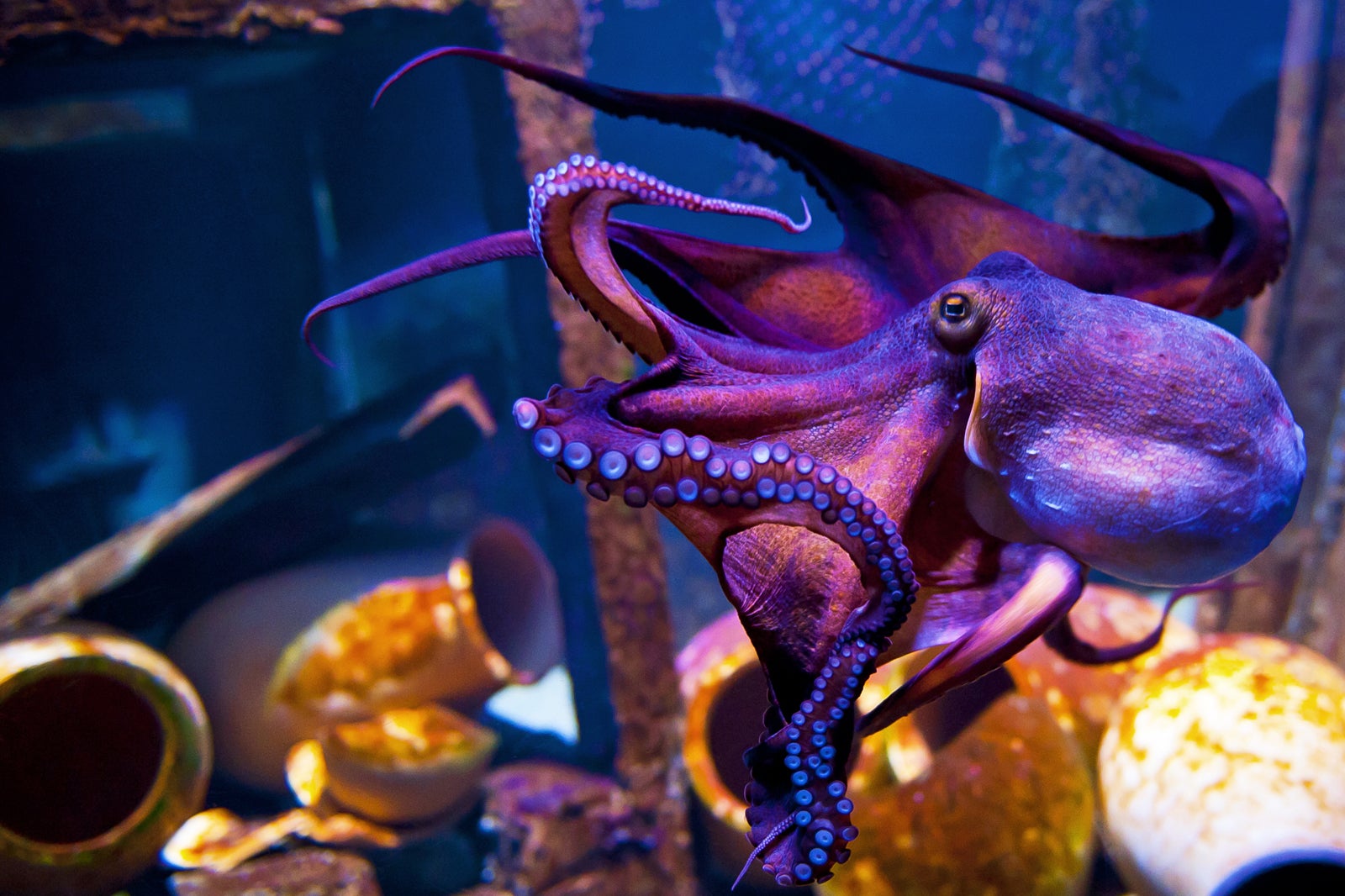 Aquaworld Aquarium & Reptile Rescue Centre is an animal sanctuary that gives a home to rescued and injured animals on Crete Island. The aquarium displays fish found in the waters around the island, like peacock wrasse and purple sea urchins. Besides local wildlife, they have a substantial collection of rescued exotic pets, including boa constrictors and a Nile crocodile.
The aquarium encourages hands-on interaction with many of its animals. You can feed turtles that wander freely around the grounds, pet chameleons, and take photos of the enormous pythons. The centre is committed to environmental preservation, so you'll find lots of information on behaviour, diet and habitat, as well as on how you can help protect the animals.
Location: Filikis Etirias 7, Chersonisos 700 14, Crete
Open: April–October: Monday–Saturday from 10 am to 5.15 pm (closed November–March)
Phone: +30 289 702 9125
3
Zervas Watersports
Thrills and spills out on the ocean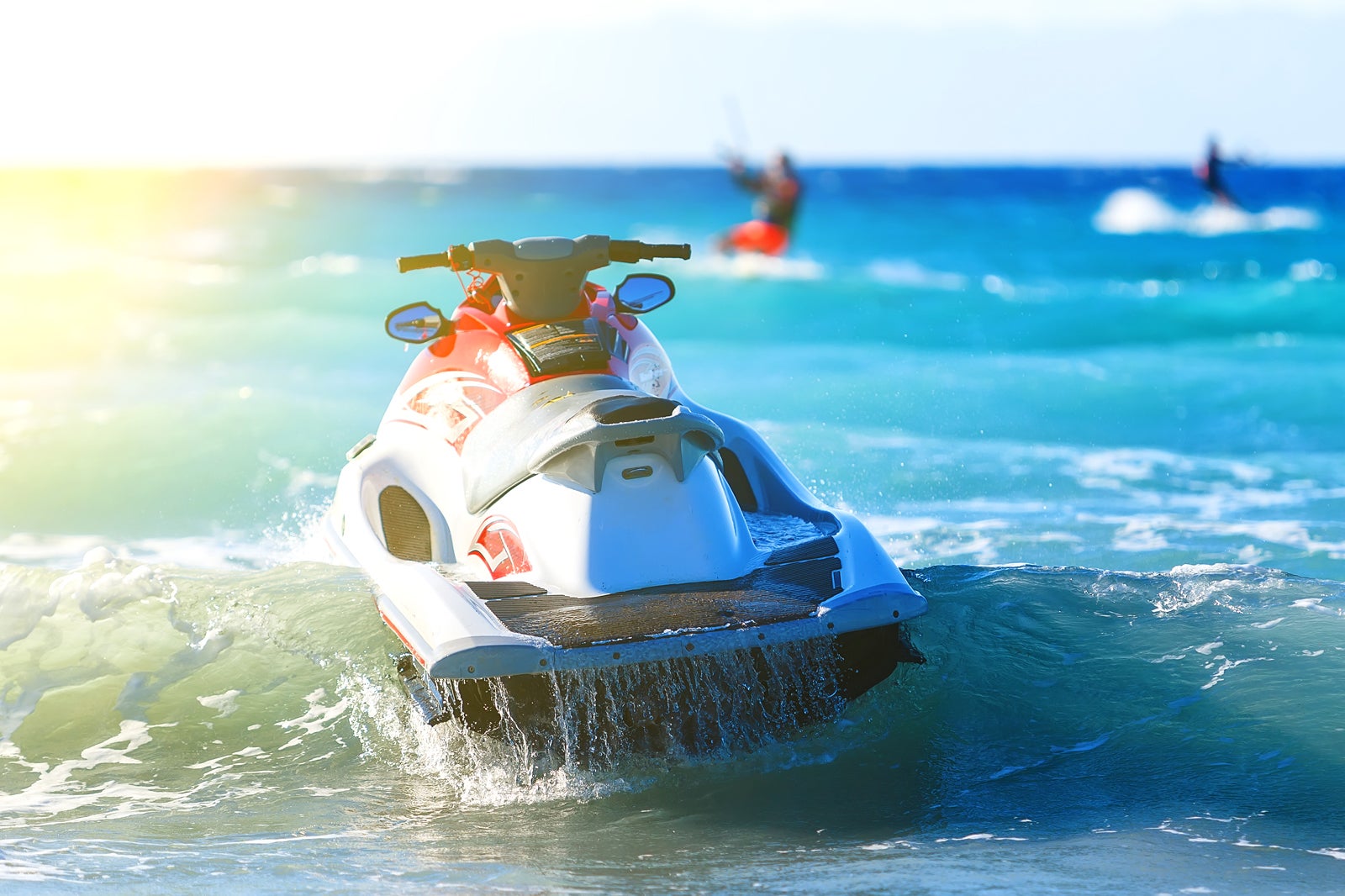 Zervas Watersports provides a wide range of fun activities on the waves off the coast of Stalis. The seas around Crete are warm from April to October, and there's plenty of water-based fun in Stalis to keep you occupied. Rent a jet ski and go exploring around the coast or join a trip on a banana boat – try your best to hold on during sharp turns or risk splashing into the water.
For committed adrenaline junkies, Zervas also do parasailing adventures, which give you panoramic views over Stalis and the coast. Other lively beach activities include surfing, windsurfing and water-skiing. Kids of all ages will get a kick out of these exciting activities.
Location: Agiou Ioanni 86, Stalida 700 07, Crete
Open: Daily from 10 am to 7 pm
Phone: +30 695 553 2072
4
Lychnostatis Open Air Museum
Admire the history and folk traditions of Crete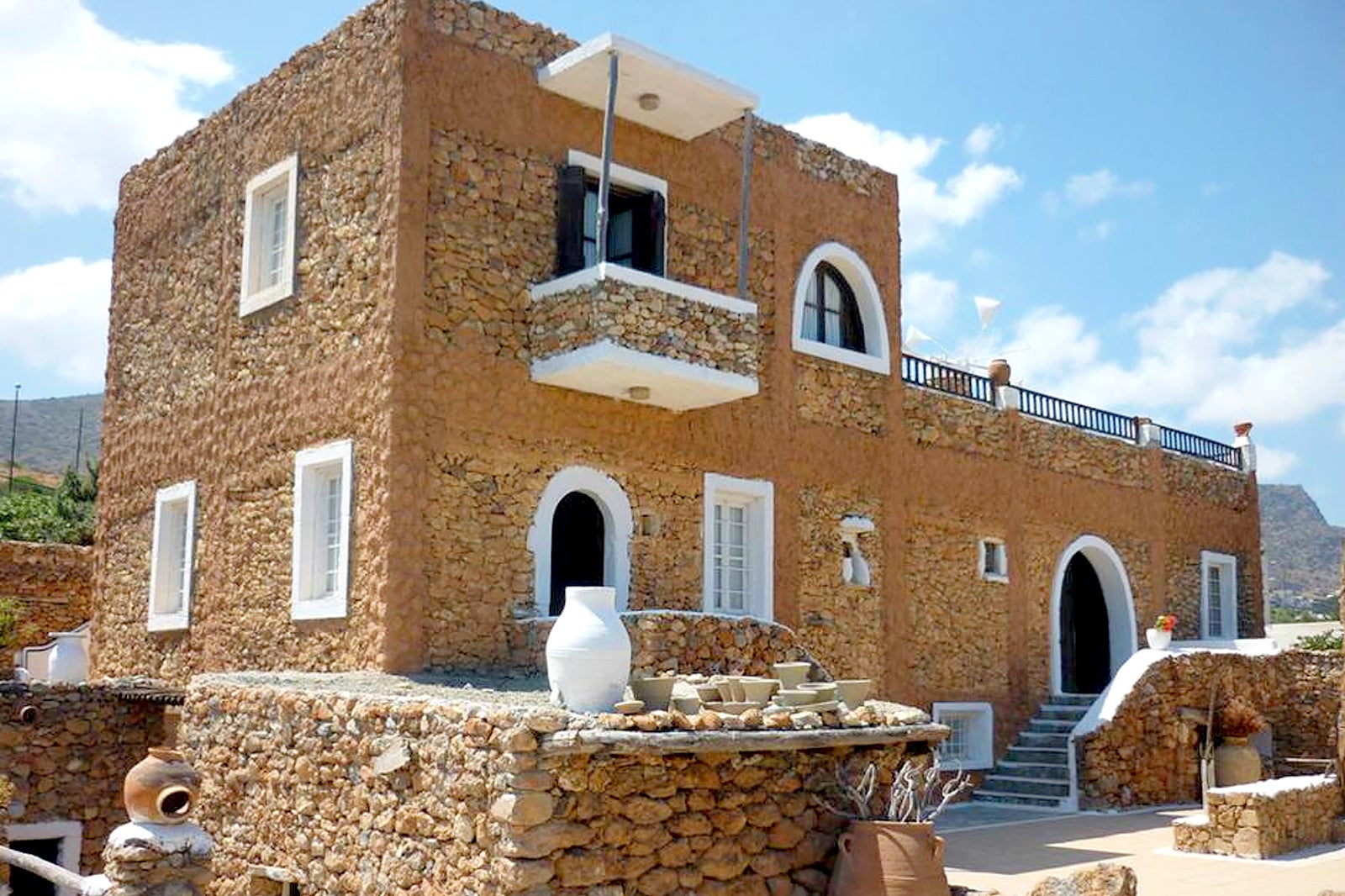 Lychnostatis Open Air Museum is a place to learn all about the traditional way of life on the island and discover Crete's ancient culture. The beautiful terracotta building was constructed entirely using ancient techniques and local materials. It houses a collection covering everything from local textiles and ceramics to wine-making equipment and folk art.
Onsite facilities include a distillery, pottery workshop and olive-oil press. The museum hosts regular cooking workshops, wine tastings, concerts and performances of Greek dance. There's also a shop selling many Cretan crafts and a cosy cafe. The museum occupies a nice spot on top of the cliffs, with a scented herb garden overlooking the Bay of Malia.
Location: Thesi Plaka, Chersonisos 700 14, Crete
Open: Sunday–Friday from 9 am to 2 pm (closed on Saturdays)
Phone: +30 289 702 3660
photo by Myhersonissos (CC BY-SA 4.0) modified
5
Take a tour on the Happy Train
See more of Crete on this quaint sightseeing tour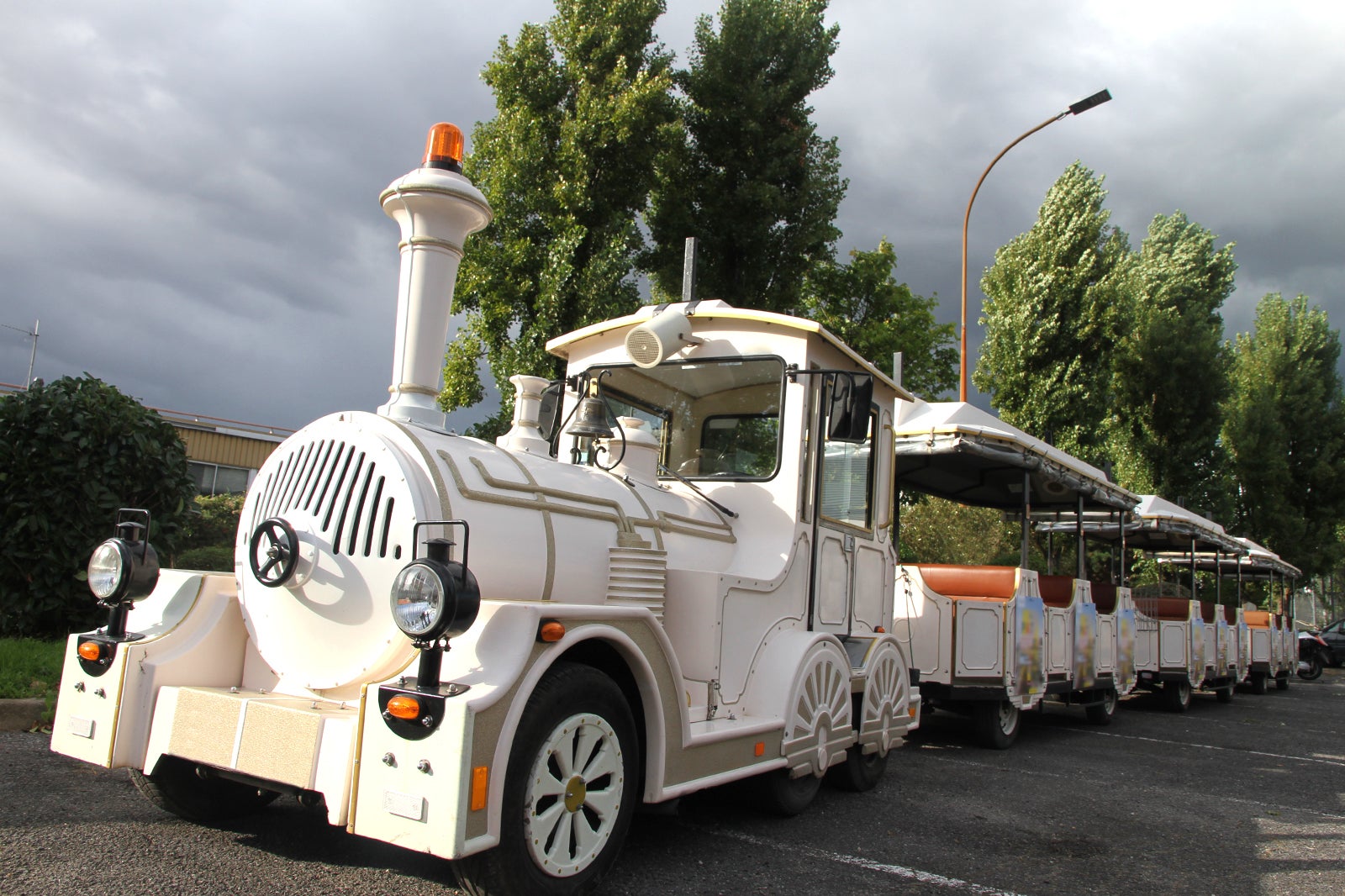 The Happy Train offers a leisurely ride along the coast while you take in the sights along the 90-minute tour that explores Stalis, Malia and Hersonissos. The train follows the beach road between villages, stopping at various points so you can get some Instagram-worth photos. Each tour includes a knowledgeable guide who can tell you more about the history and culture of Crete.
The train stops in several villages around Hersonissos, so you can wander the streets and sample delicious local Cretan cuisine. Besides the coastal tour, the Happy Train does half-day tours to Mochos and Krasi, which are 2 mountain villages in the hills above Stalis that still maintain the traditional Cretan way of life.
Location: Agiou Ioanni 55, Stalida 700 07, Crete
Open: Coastal tour: daily from 10 am (trains leave hourly). Mountain village tour: daily from 9:40 am (Mochos on Mondays, Wednesdays and Fridays, Krasi on Tuesdays, Thursdays, Saturdays and Sundays)
Phone: +30 289 703 3678
6
Agiou Ioanni
Folk crafts and local food products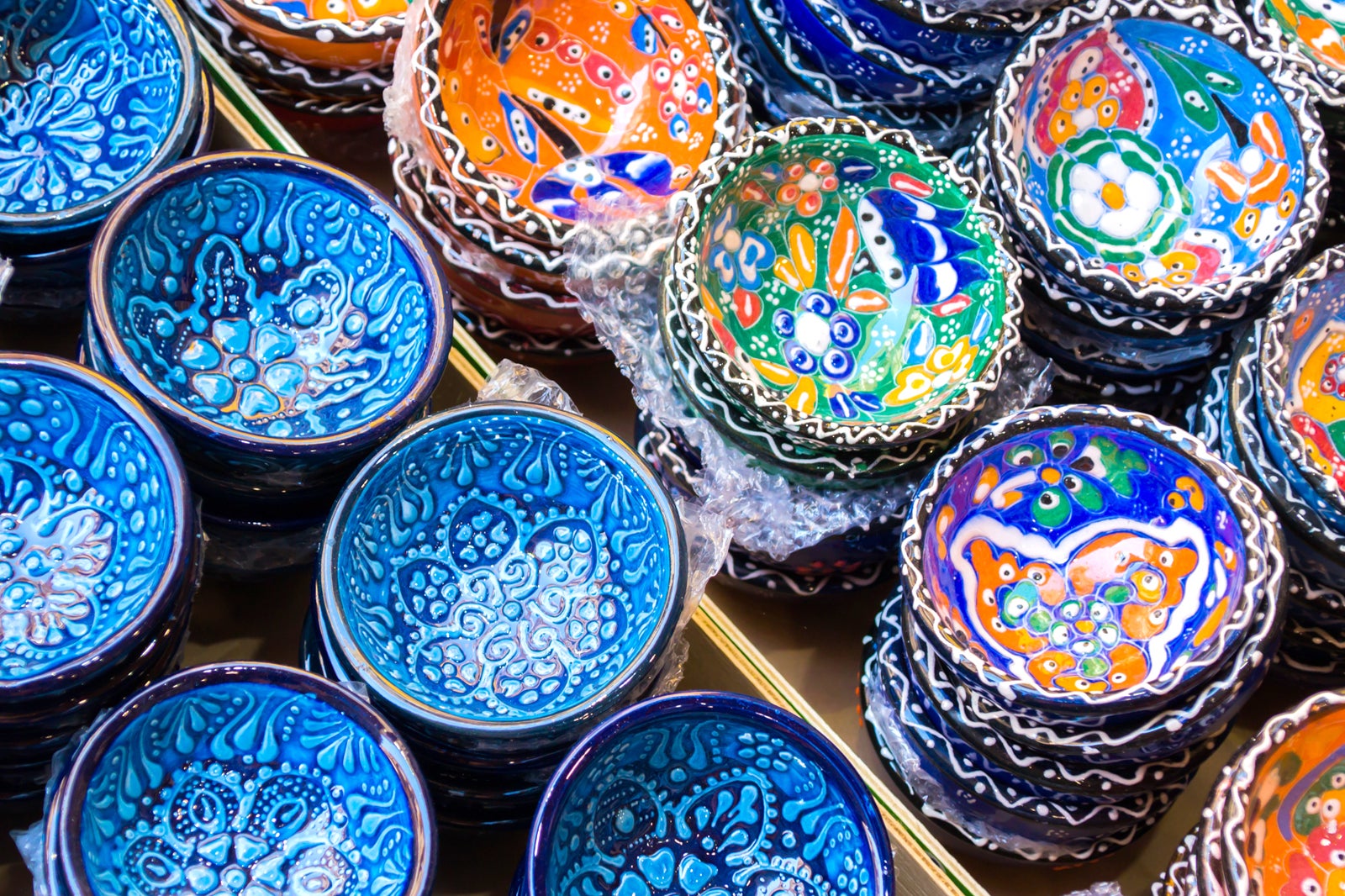 Agiou Ioanni is lined with with many boutique shops where you can shop for traditional Cretan crafts. Elaborately embroidered linen, carved olive-wood ornaments and handmade leather goods are all specialities of the island. Leather bags, belts and shoes are all popular souvenirs, but you'll also find unique wooden tableware and lovely locally made jewellery.
Hatzis Leather Goods has several branches and is a popular stop for sandals and leather handbags. Cretan Flavor is a favourite for top-quality food products like wine, honey and olive oil.
Location: Agiou Ioanni, Stalida 700 07, Crete
7
Acqua Plus Water Park
Ride the tallest waterslide in Greece
Acqua Plus Water Park has a range of fun rides for kids and adults, from the thrilling near-vertical Tsunami slide to tubing down the lazy river. The Giants of Terror is a waterslide that towers over the park – you can reach speeds of up to 120 km/h as you go zipping down them. There are also smaller slides to accommodate little ones and a hydromassage pool to keep parents happy.
If you get bored of splashing about, Acqua Plus Water Park also offers a bouncy castle, table tennis area and a massage therapist. On-site restaurants and cafes serve burgers, milkshakes, ice cream and local Mediterranean dishes, while a small bar offers a wide assortment of exotic cocktails.
Location: Kastelli Road, Chersonisos 712 00, Crete
Open: May–October: daily from 10 am to 6 pm (until 7 pm in July–August)
Phone: +30 694 400 0044
8
Amarillis Stable
Saddle up for a picturesque ride around Crete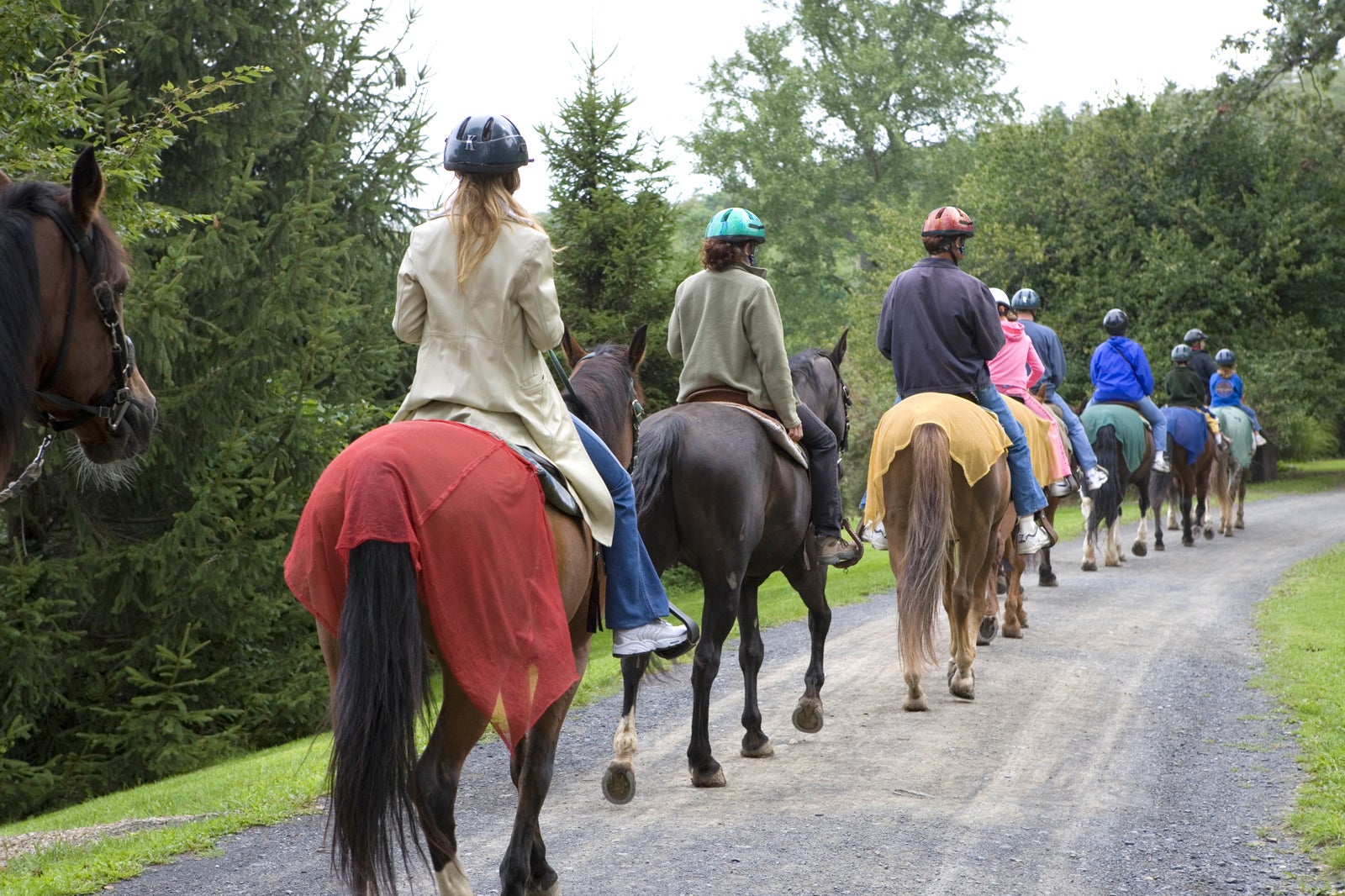 Amarillis Stables is from where you can explore the area around Stalis from a different perspective with a tranquil horseback ride. Treks last between 1.5 and 6 hours and take you through some of Crete's most beautiful scenery. Explore the coast, through shaded olive groves, and up to some of the island's high points for spectacular views the Mediterranean. You can enjoy horseback riding on the beach between November and April.
The mounts are all Georgalidika horses, a unique breed native to Crete that's known for its calm and friendly demeanour. There's no need to worry if you're an inexperienced rider as the trek includes knowledgeable instructors who will guide you in handling your horse.
Location: Irinis 26, Stalis 700 07, Crete
Open: Varies by season and tour
Phone: +30 698 032 8068
9
Stalis beachfront bars
Stunning sunsets and inventive cocktails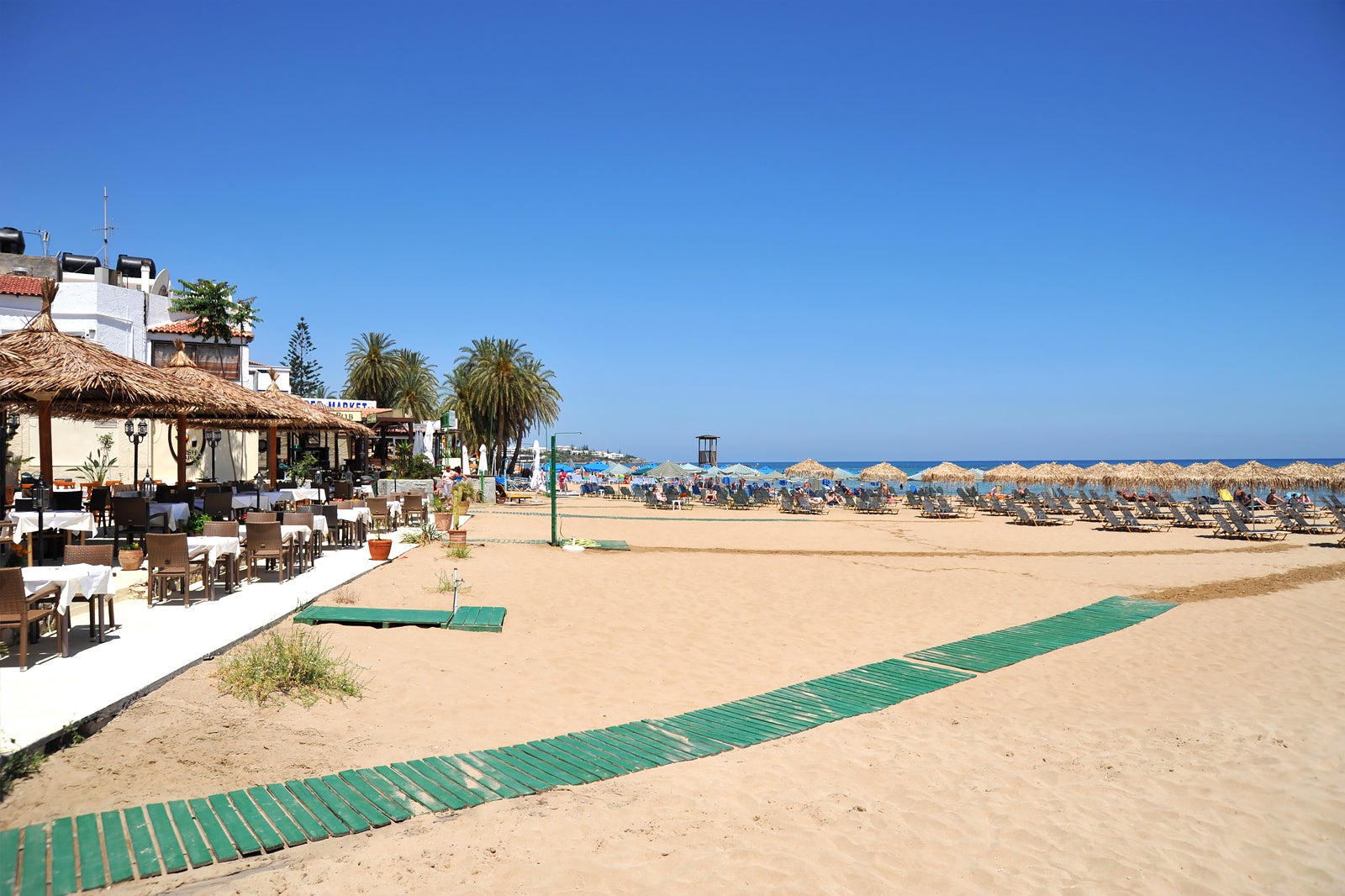 Nightlife in Stalis is relatively laidback and family-friendly, with excellent venues mostly centred around the town's attractive waterfront. Most bars have decks that open right out onto the sand and offer sunset views of the ocean, while traditional Greek tavernas serve up delicious glasses of cold raki (sweet brandy flavoured with anise).
Relax Beach Bar has some of the best cocktails in town, as well as comfortable loungers and a laidback atmosphere. The Red Lion is a genuine British gastropub with great entertainment, including a pub quiz and a bouncy castle for the kids. If you want to dance until dawn, Yassas Beach Bar and Baya Cafe play the latest hits and stay open until late.
10
Fried snails
Enjoy a prized local delicacy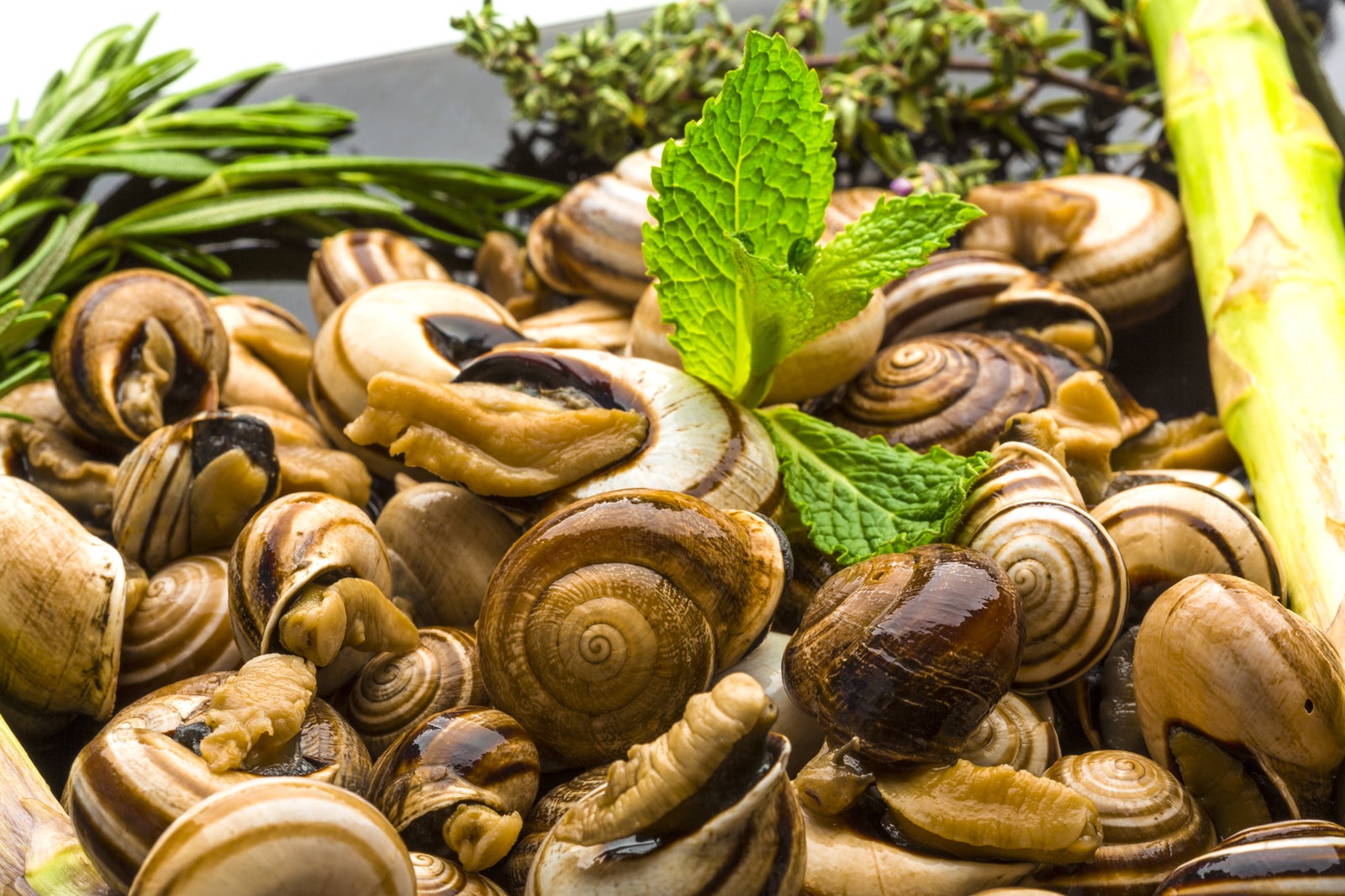 Kohli bourbourisfi is a long-established dish in Crete that's made by pan-frying the snails in their shells, before garnishing them with vinegar and rosemary. The meal is popular as an appetiser, especially around Easter, when it's served as part of a traditional feast.
One of the best places to try the dish is Kelariko, a friendly and casual family-run restaurant with lots of outdoor seating. For more of a traditional Greek taverna experience, Taverna Kotsos is a quiet restaurant hidden up a side street that's popular with locals. Situated on the coast just outside Stalis, Pelagos Taverns is another local favourite that offers gorgeous sea views from the covered terrace.
Back to top