9 Best Outdoor Adventures in Lefkada
Awesome Outdoor Things to Do in Lefkada
Lefkada's brilliant mountainous centre and enchanting beaches are excellent for a variety of outdoor activities and adventures that entice you to discover the best of the island. Whether your outdoor activities are aligned to adrenaline-pumping sports or relaxing with nature, there's plenty to keep you entertained.
Soar high above the glimmering azure seas below with an afternoon of paragliding, mountain bike your way across the island's green centre or test your balance as you wakeboard across the Ionian Sea – and that's just for starters. Here's a roundup of the best ways to enjoy the great outdoors in Lefkada.
1
Paragliding
Take a look from above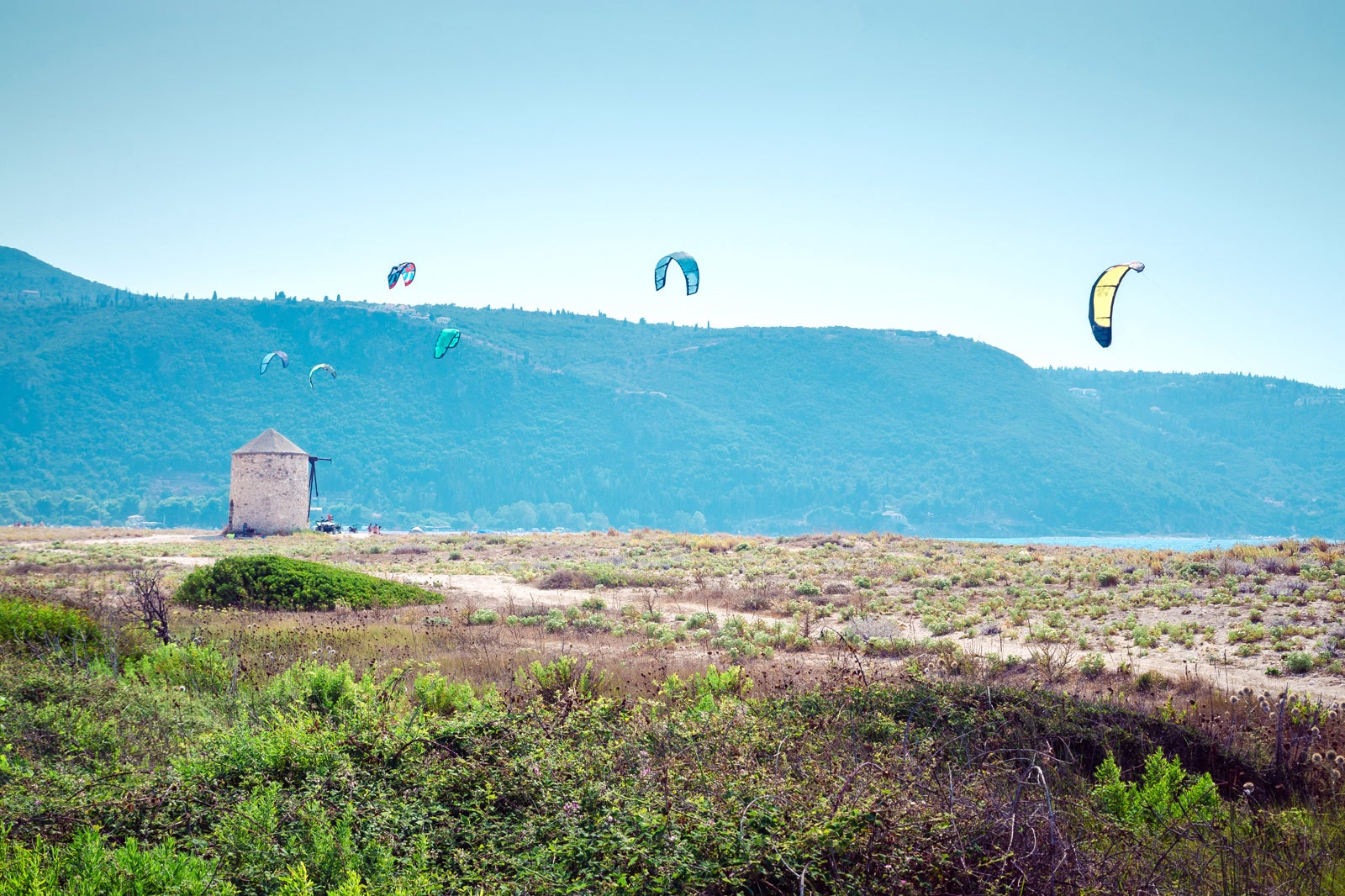 Paragliding is one of the most exhilarating activities you can enjoy in Lefkada. Greece's northwest offers particularly favourable conditions for flying from March through November. An excellent way to explore the island from above, you can spot some of the best vistas from a bird's eye perspective, including sweeping beaches, turquoise coastlines and mountainscapes.
Setting off for a flight from Lefkada opens you up to opportunities to glide over the mountainous areas of Pindos in Epirus, where mountains range up to 2,500 metres high. In tandem with your paragliding pilot, you can fly along the ridgeline of Mount Mitsilkeli and return to soar over the west coast of Lefkada.
2
Dimosari Waterfalls
Take the trek to these cascading falls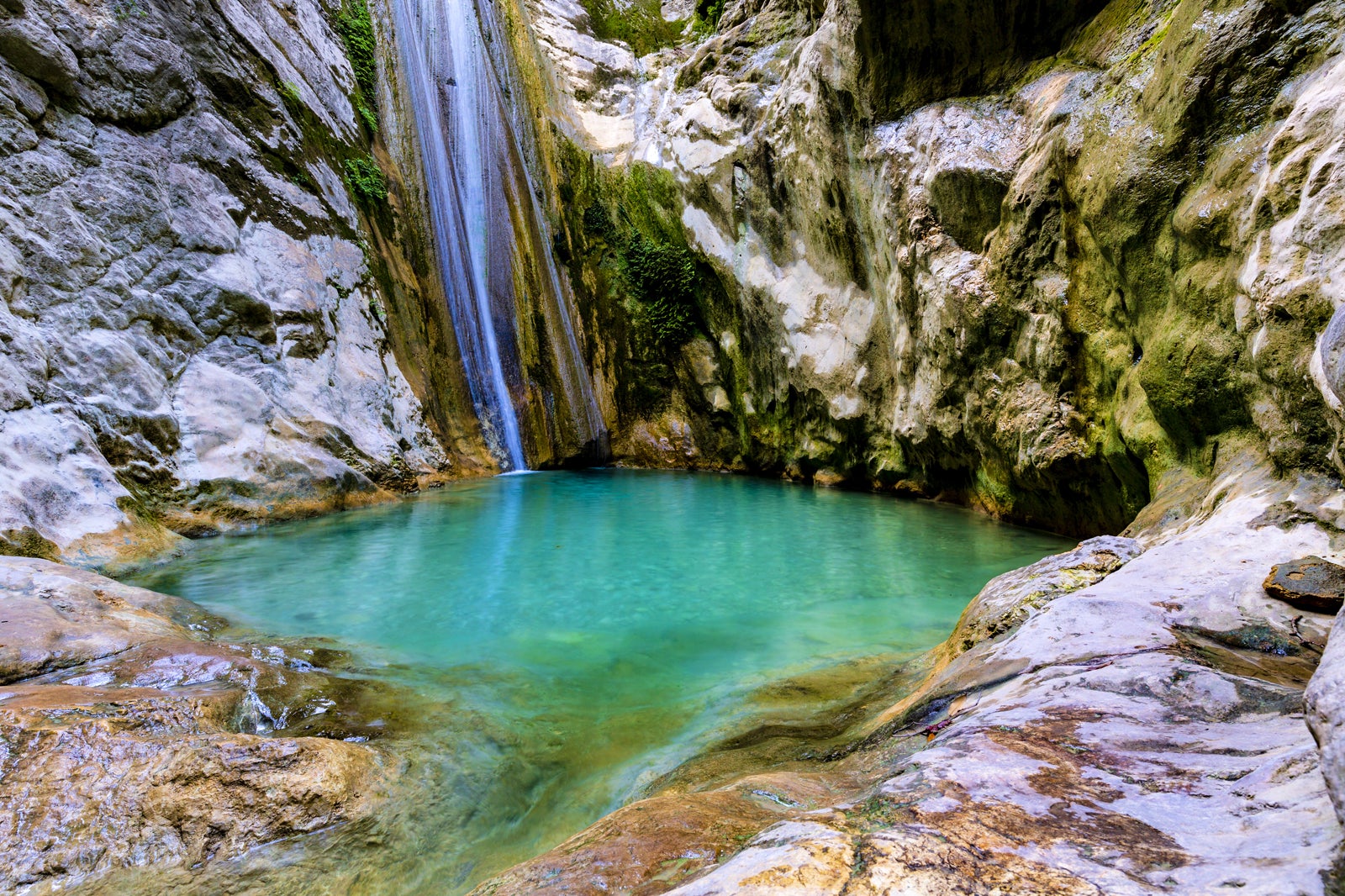 Dimosari Waterfalls can be found around 3 km from Nidri, revealing a cascading waterfall and gorge. Lefkada is known to have an abundant supply of underground water, which creates a lush environment of greenery and hidden gems like these falls.
When the midday heat swelters in summer, you can escape to the sanctuary of the gorge, which is shaded from the blazing sun, swim in blue waters that fill the rocky contours and pools below the waterfall throughout the gorge. Hiking to Dimosari Waterfalls passes through a beautiful lush forest, ending with a rewarding natural treasure.
Location: Lefkada Municipality 310 80, Greece
3
Windsurfing
Catch some air on the waves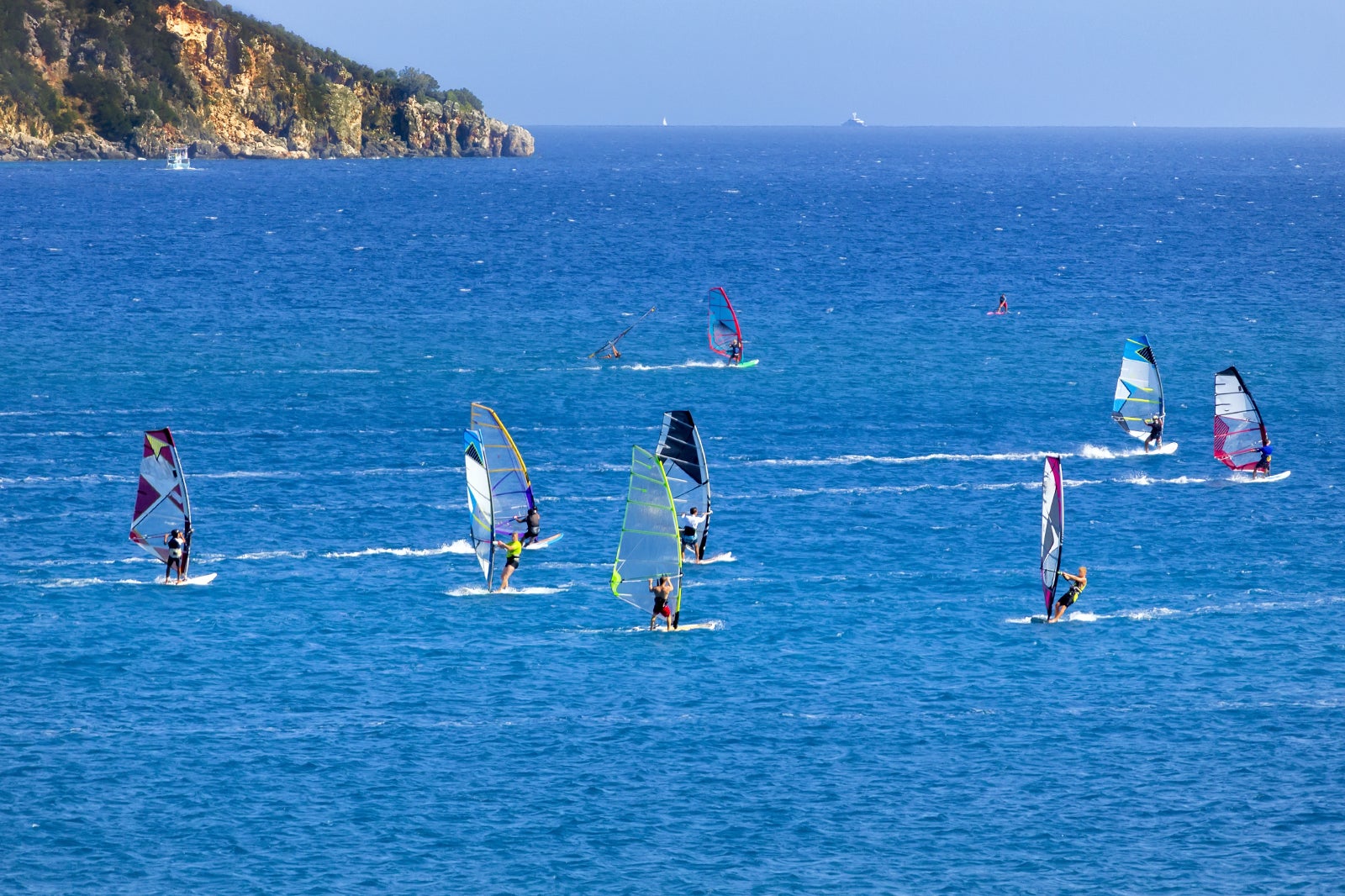 Windsurfing ranks highly among the best outdoor activities in Lefkada. Thanks to strong afternoon winds throughout the summer months, conditions are great for catching air for a thrilling day on the water. One of the best places on the island for windsurfing is Vasiliki, a large bay on the southern side of Lefkada.
Those looking for something closer to Lefkada Town will enjoy the popular windsurfing hotspot at Agios Ioannis. Super thermal winds blow constantly from April to September, making it a great place for inexperienced windsurfers and enthusiasts alike, with a range of lessons available for those wanting to learn.
Location: Vasiliki 310 82, Greece
4
Scuba diving
Discover what sites exist below the surface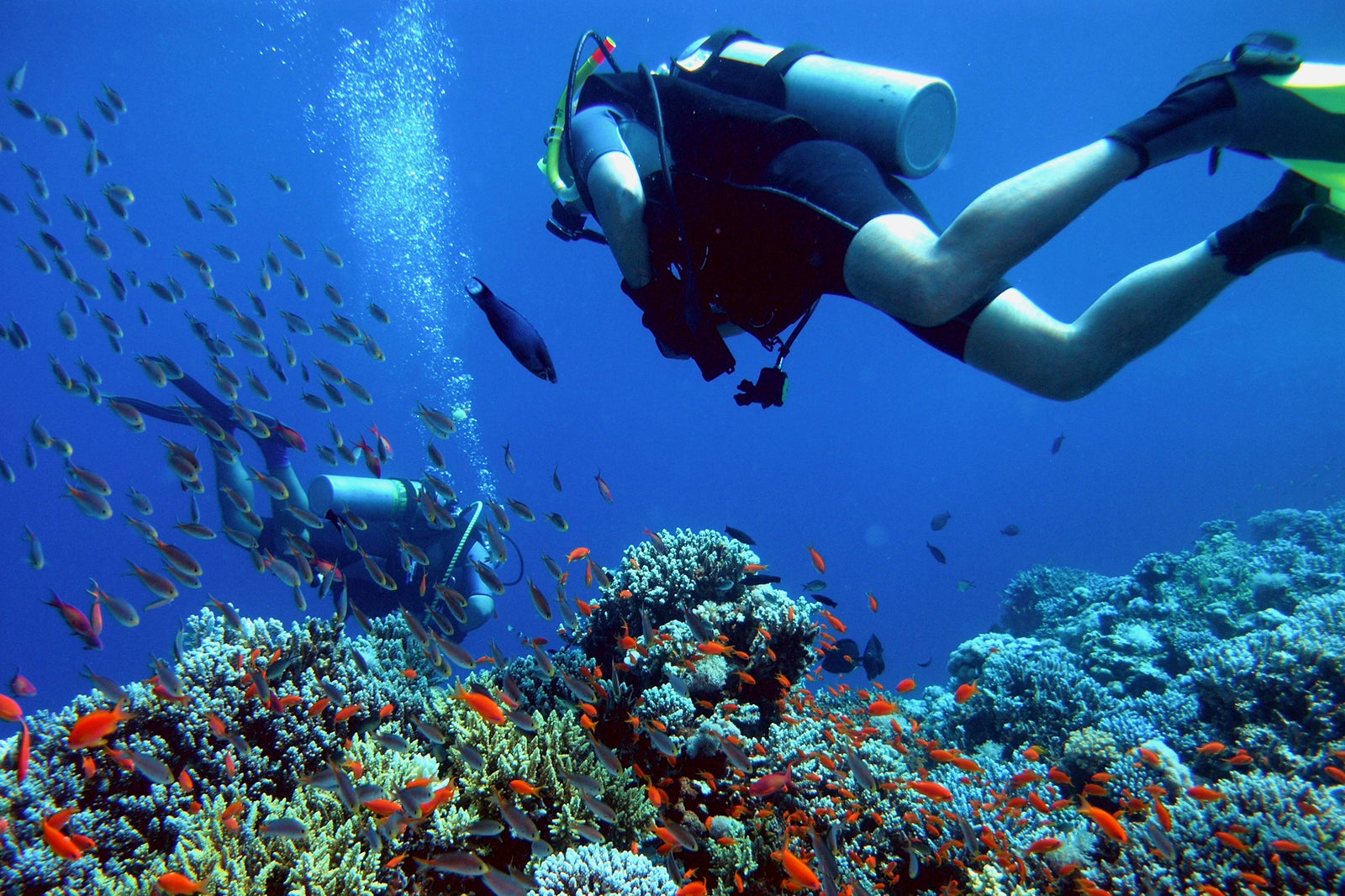 Scuba dive under the azure waters surrounding Lefkada to explore treasures hidden below the surface. Despite not quite drawing the same crowds as on-water activities, there's still a good choice of dive centres across the island. Suitable for almost all ages and abilities, many excursions head out on boats to showcase the best spots around the island.
The underwater landscape you can enter is brimming with sea caves, shipwrecks and reefs full of life, making diving off the coast of Lefkada one of the most interesting adventures. Dive centres can be found in tourist hotspots including Nikiana, Nidri and Vasiliki, with ideal diving locations situated near smaller surrounding islands such as Meganisi and Scorpios.
5
Sea kayaking
Cruise the coastline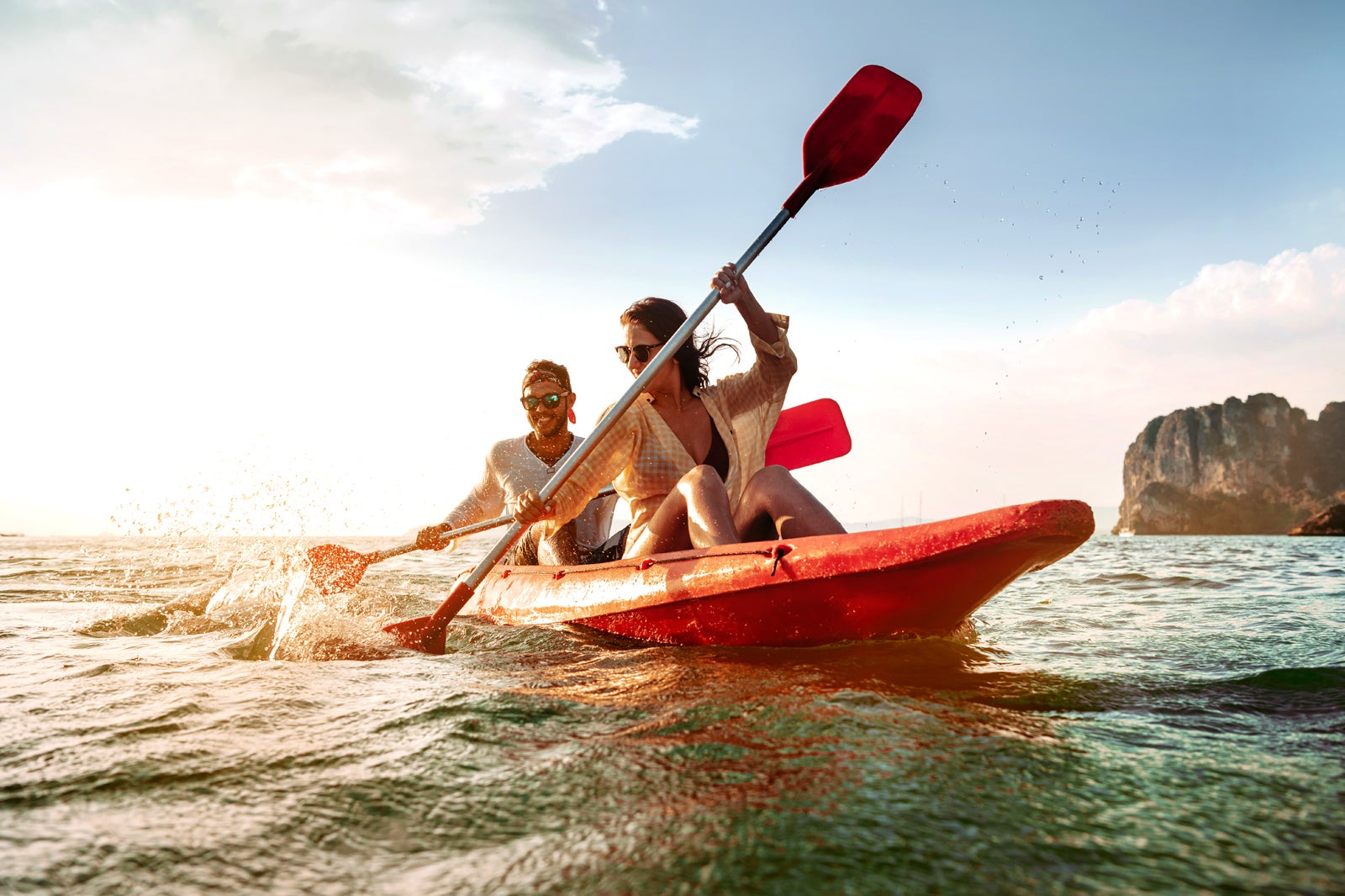 There's plenty of choices when it comes to sea kayaking in Lefkada. Many tours and hire shops operate from the popular towns of Vasiliki and Nidri, where you can choose from half-day, 1-day, or multi-day tours.
Whether you're skirting the southeast coastline of Lefkada in a single day or hopping between Lefkada and nearby islands like Meganisi, Kalamos and Kastos, the landscapes you'll pass are simply stunning. Discover the hidden entrance of The Blue Cave of Lefkada or be lucky enough to spend time accompanied by local pods of dolphins as you skim across the surface of the Ionian Sea.
6
Wakeboarding
If you want a little more adrenaline with your watersports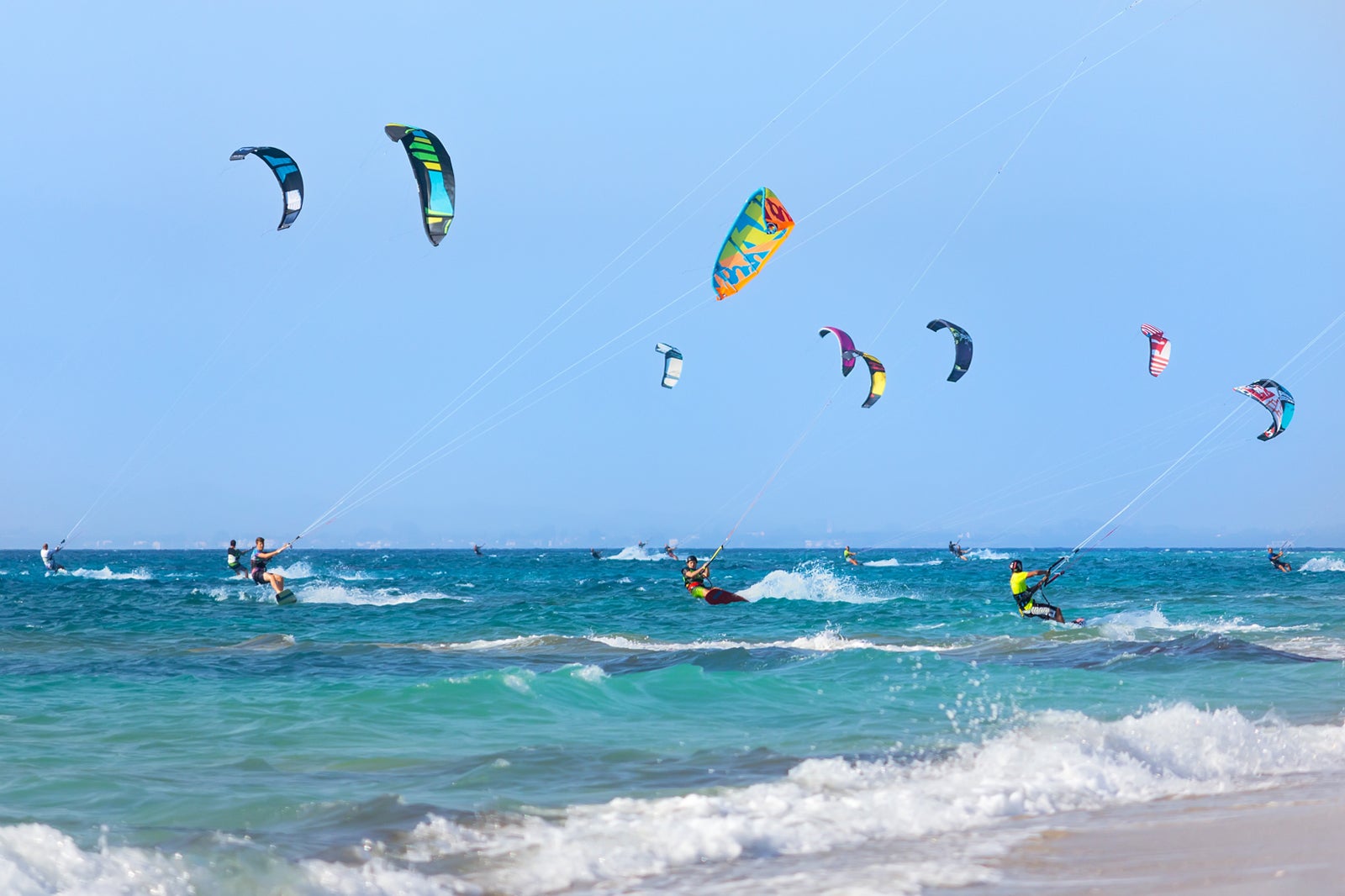 If you've tried water skiing and want to challenge yourself even further, wakeboarding is an excellent, adrenaline-fuelled option. With watersports being one of the top activities offered across Lefkada, there's no shortage of places to hit the waves and try to stay afloat.
The most popular places to head out with a wakeboard are from the busy beaches near Nidri and Vasiliki. Lefkada is considered the capital of watersports in Greece, making it one of the best places to try something new or partake in your favourite water activity.
7
Mountain biking
Hit the trails in the mountainous terrain
Lefkada's mountainous and lush centre makes it great for mountain biking. With trails carved across the island, you can explore a variety of paths, from family-friendly rides through local villages and olive groves to extreme trails that take you to some of the highest points on the island.
Most mountain biking trails are best explored with designated adventure companies that know the terrain. With access to trails from popular tourist points across the island such as Lefkada Town, Nidri and Vasiliki, you'll be spoiled for choice when it comes to places to explore by bike. There are even options that take you across the water to the neighbouring island of Meganissi by mountain bike.
8
River rafting
Navigate those rapids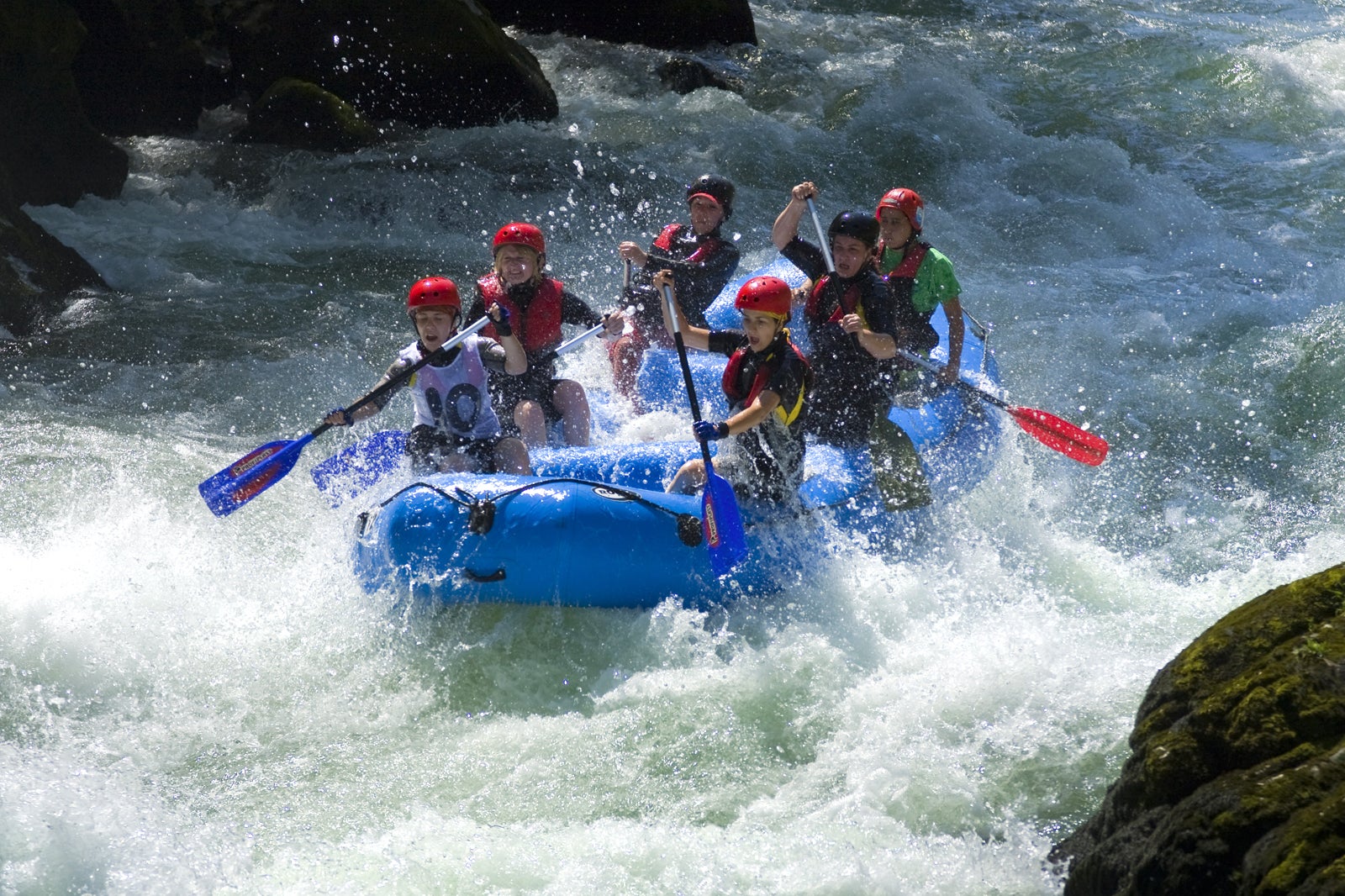 The white waters of the Acheron River are accessible with just a quick hop over to the Greek mainland and around 2 hours of driving. High water levels in spring and autumn make these shoulder seasons the perfect times of the year for a day on the rapids.
Surrounded by mossy rocks, gorges, ponds and waterfalls, the area around the river is excellent for exploring and sampling a taste of river hiking. Ancient myths of the Acheron River – some suggesting the area is the gateway of Hades – give it a cultural appeal beyond its spectacular landscape.
Location: Vouvopotamos, Parga 480 62, Greece
9
Snorkelling
Explore a sea of colours
Snorkelling in the waters of Lefkada is a brilliant opportunity to explore life below the ocean's surface. The beaches on the east of the island are generally more sheltered than their western counterparts, which can result in better sea conditions for snorkelling. Greece as a whole is popular for snorkelling, with its fertile seas and clear waters, and Lefkada is no exception.
In the underwater world surrounding Lefkada, the sea is teeming with life and colour. Easy access points for excellent snorkelling locations on the island are Agiofili Beach and Amouso Beach, offering clear water unlike some of the milky blue sea found on other beaches around the isle. If you want to head further out, Balou Bay on the small nearby island of Meganissi is simply beautiful.
Back to top