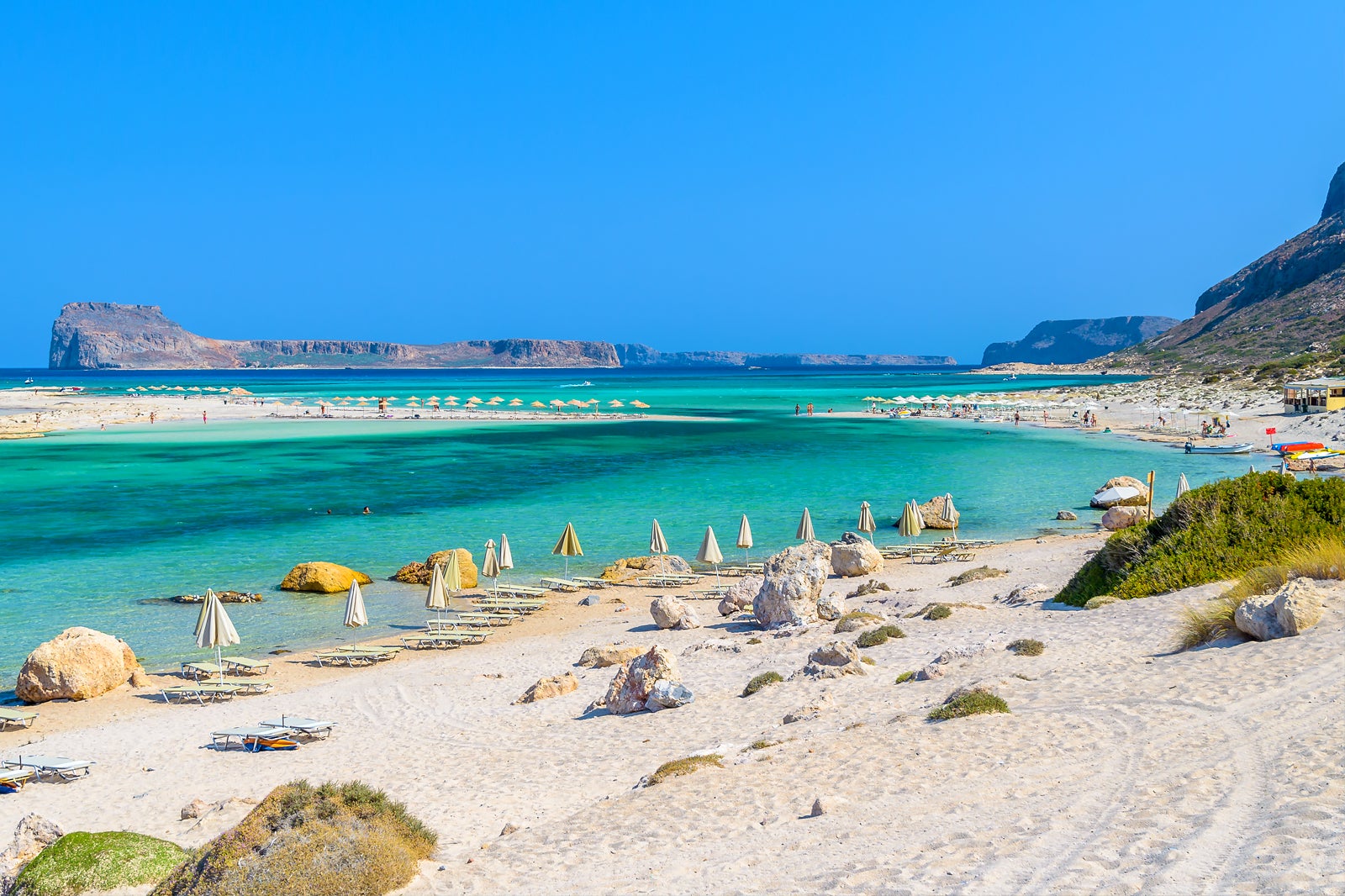 10 Best Beaches in Crete Island
Which Crete Beach is Right for You?
Crete's beaches come in all shapes and sizes. In the west, white-sand lagoons are bathed in refreshing Mediterranean waters. In the south, there are islets ringed by pink-tinted powder. In the east, party towns like Malia give way to lively beaches that are just perfect for sizzling off the hangover from the night before.
Crete is excellent for even the most dedicated beach bums among us. You can drive across the whole length of the island in just a couple of hours, and get from north to south within 50 minutes. That means all sorts of options are always within reach, no matter if you're searching for a vibrant resort beach with deckchairs or a long-lost cove to call your own for the afternoon.
Back to top