7 Things to Do with Your Family in Munich
Munich's Best Family-Friendly Places
Munich is more than just beer gardens and salted pretzels – it's also a great destination for families. The historical mechanical theatre on Marienplatz will entertain your little ones as much as the children's playgrounds in the very popular English Garden. Older children will be as fascinated by the Deutsches Science and Technology Museum as they will by the Bavaria Film Studios.
In short, from the zoological park to the many interesting museums, the capital city of Bavaria has a nice choice of things to see and do that can please children as much as parents.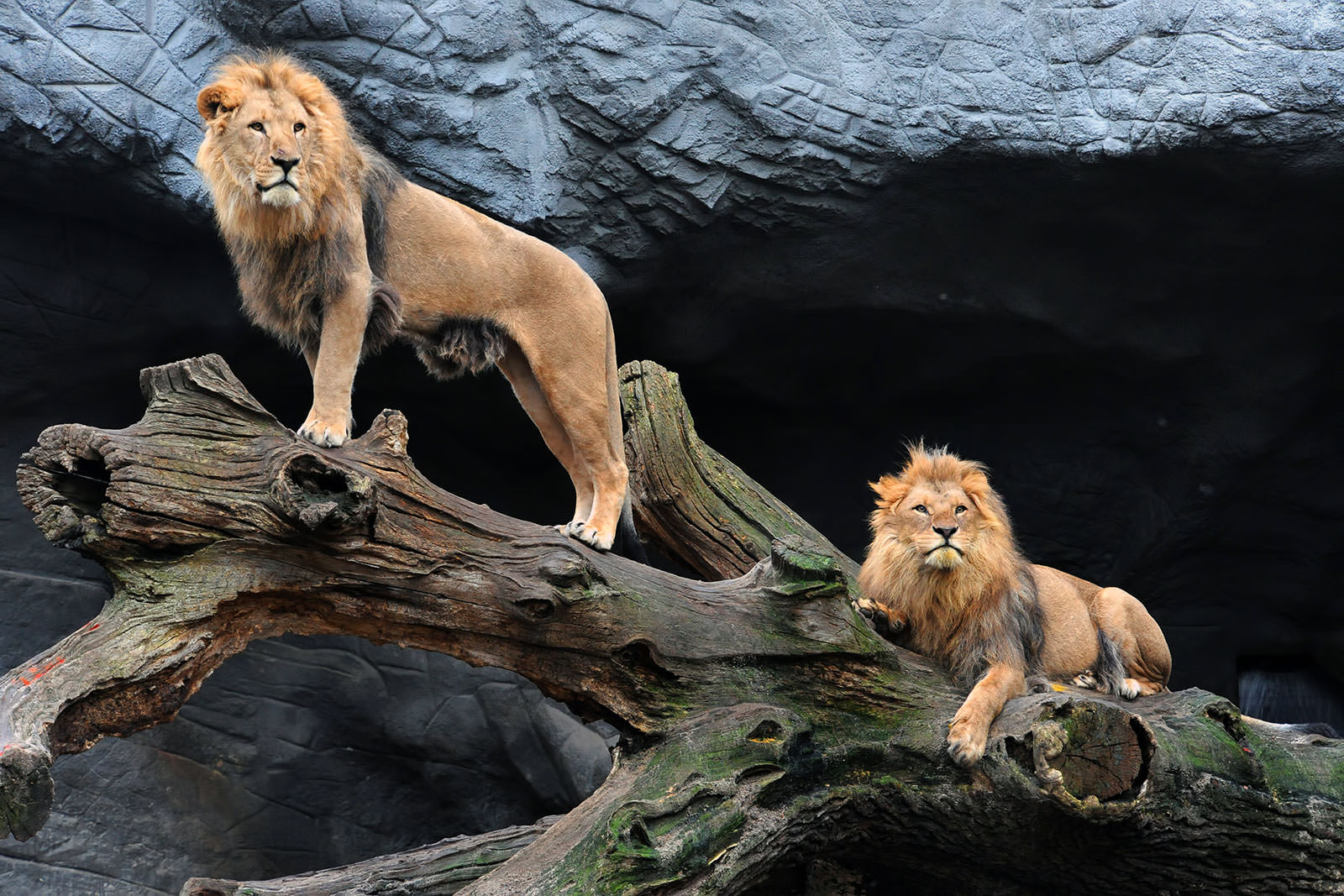 Hellabrunn Zoo
Wander in a mostly cageless zoological park
As one of the best ranked zoological parks in Europe, Hellabrunn Zoo is a great place to take your children for a lovely day out. Covering 40 hectares, 5 km south of Munich downtown, it's home to over 18,000 animals of over 750 species. Founded in 1911, it introduced the Geo-zoo concept: animals living together in large, open-air spaces designed to resemble their native habitats. With 3 restaurants, 6 ice cream kiosks and 1 crepe kiosk, you can comfortably spend the day at Hellabrunn Zoo.
Location: Tierparkstrasse 30, 81543 Munich, Germany
Open: Daily from 9am to 6pm (open till at 5pm in winter)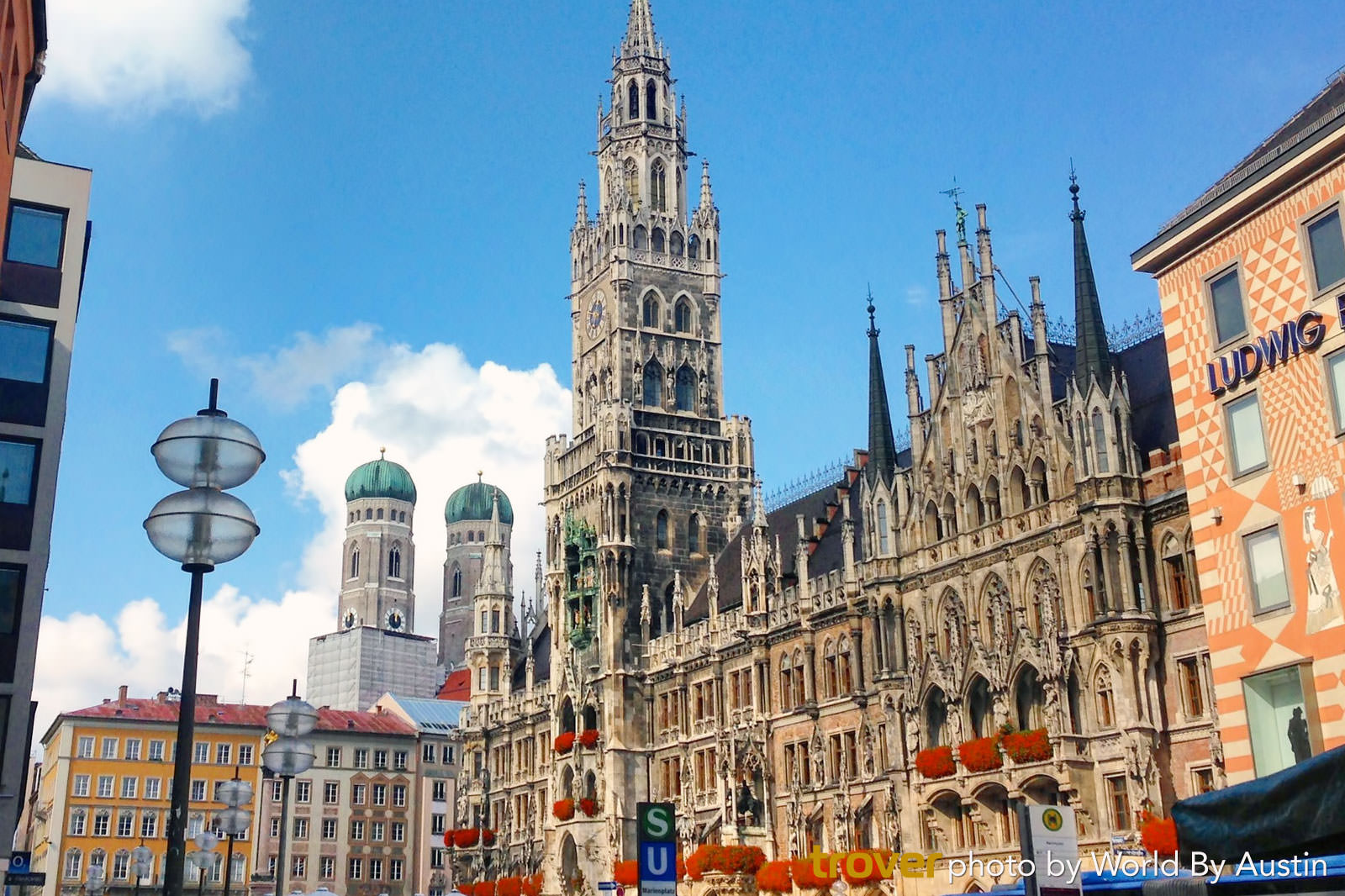 Town Hall Glockenspiel
See a daily historical show in the heart of Munich
Munich Town Hall Glockenspiel is a very popular attraction on Marienplatz. Built in 1908, the 2-level mechanical theatre involving 32 life-sized figures re-enact events from the 16th century on a daily basis. The Duke Wilhelm V's wedding happens in the top part and the Coopers' dance is in the lower part. The daily show lasts about 12 minutes and ends right after the rooster crows 3 times. You can watch the show from the terrace of one of the many cafés that line the square.
Location: Marienplatz 8, 80331 Munich, Germany
Open: Daily at 11am and 5pm (plus noon in the summer)
Families
History
Photo
Budget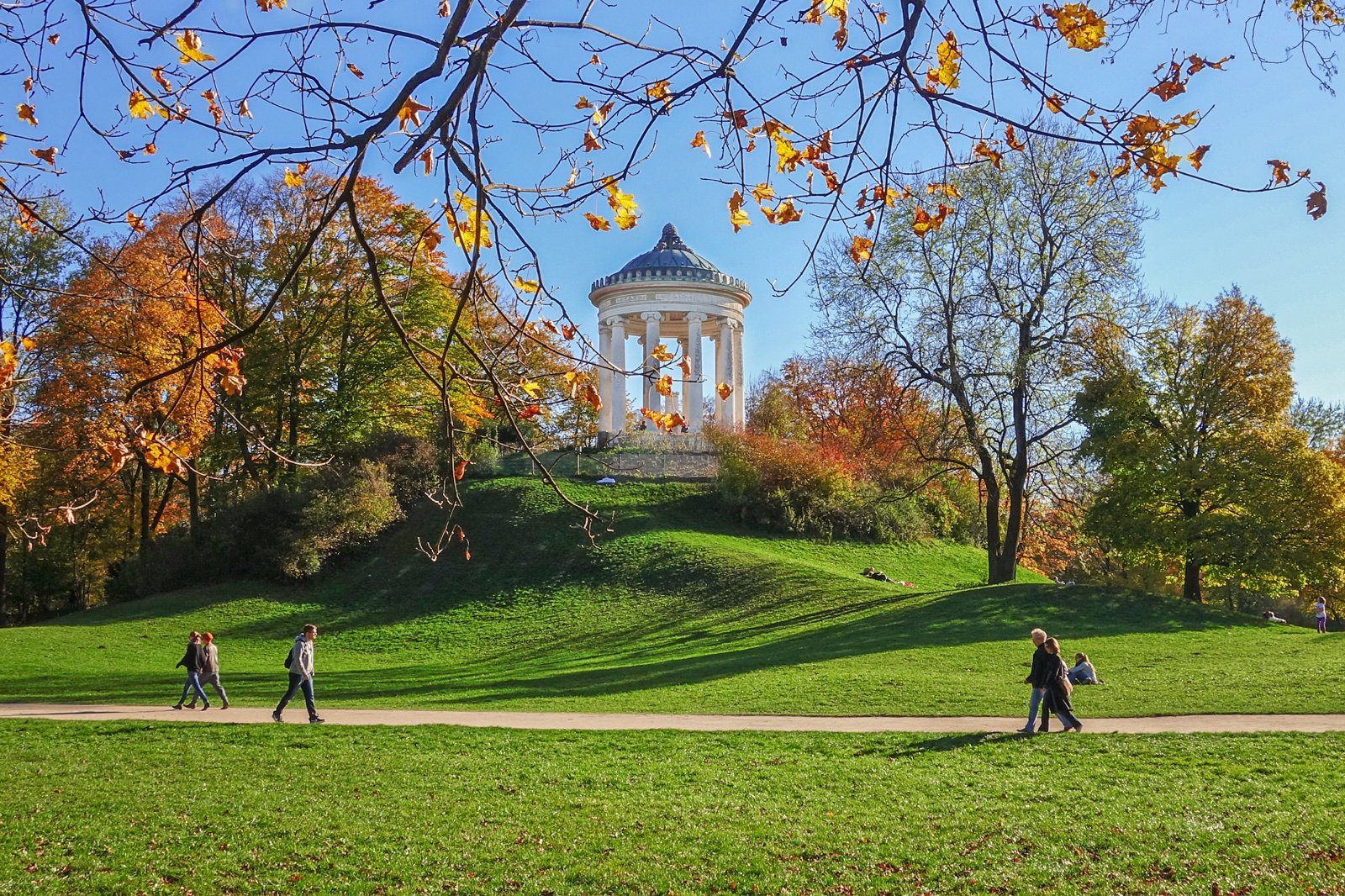 English Garden
Take the kids to one of the largest public parks in the world
The Englischer Garten (English Garden) is a 3.7 sq km public park near the centre of Munich. A 78 km network of paths meanders through large patches of lawn and wooden areas, giving cyclists, joggers and strollers plenty of room to enjoy themselves. You'll find a large kids' playground just next to the Japanese Teahouse Kanshoan. If you're into surfing, you can have a go at riding the artificial wave at the southern end of the Eisbach stream. The park also hosts restaurants, a couple of beer gardens and ice cream kiosks.
Families
Photo
Budget
Adventure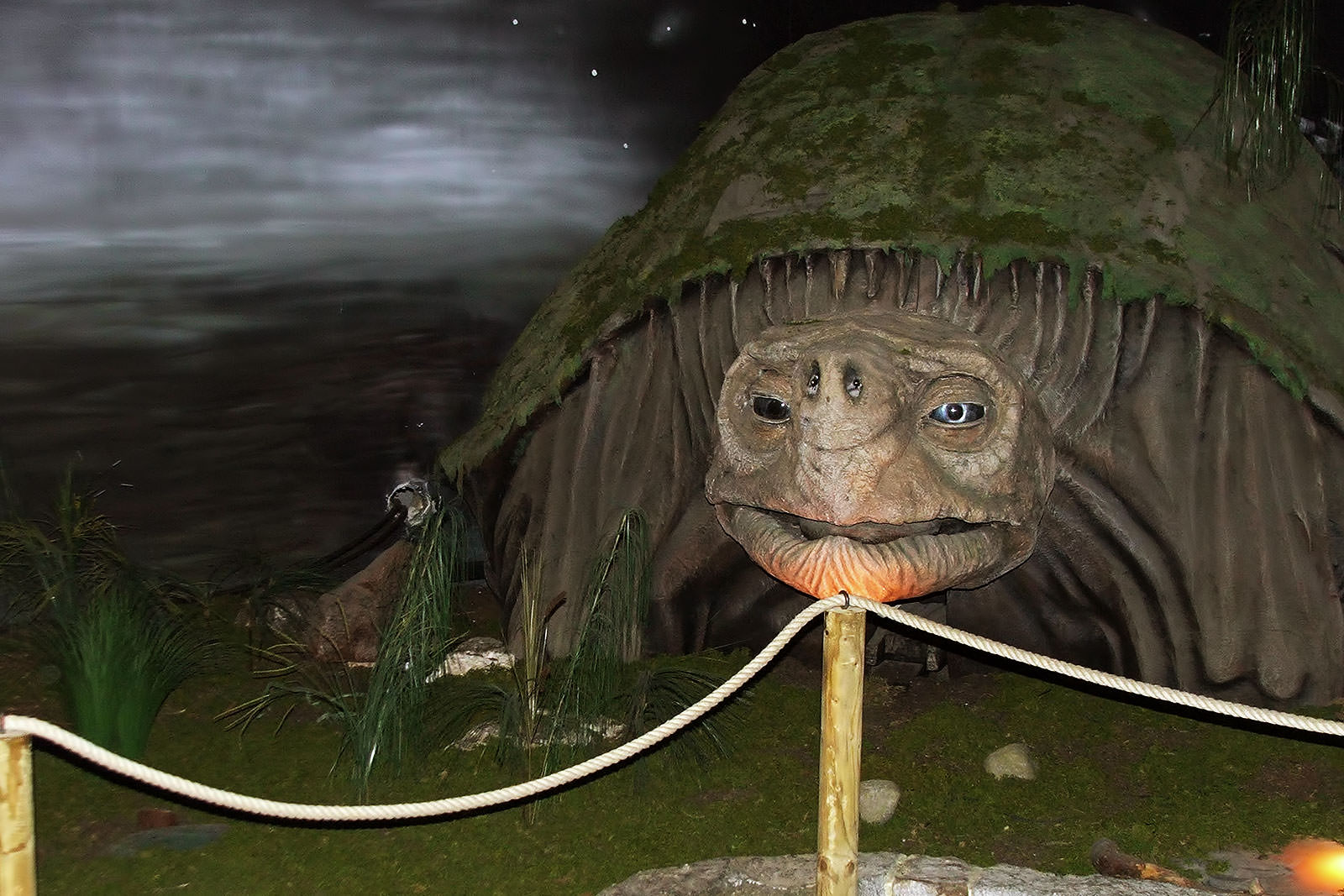 Bavaria Film Studios
Take a guided tour in 1 of the largest working film studios in Europe
The Bavaria Film Studios is a 300,000 sq m complex 8 km south of Munich city centre. Used both for television and films production, it's one of the largest film studios in Europe. A guided tour takes you through a range of movie sets including those for Asterix & Obelix, The Neverending Story and Das Boot, just to name a few. With a green screen and 4D Motion Simulation Cinema, you'll learn a lot about how movies are made during this captivating tour.
Location: Bavariafilmplatz 7, 82031 Grunwald, Germany
Open: Daily from 9am to 6pm
photo by Michael Kleinhenz (CC BY-SA 2.0) modified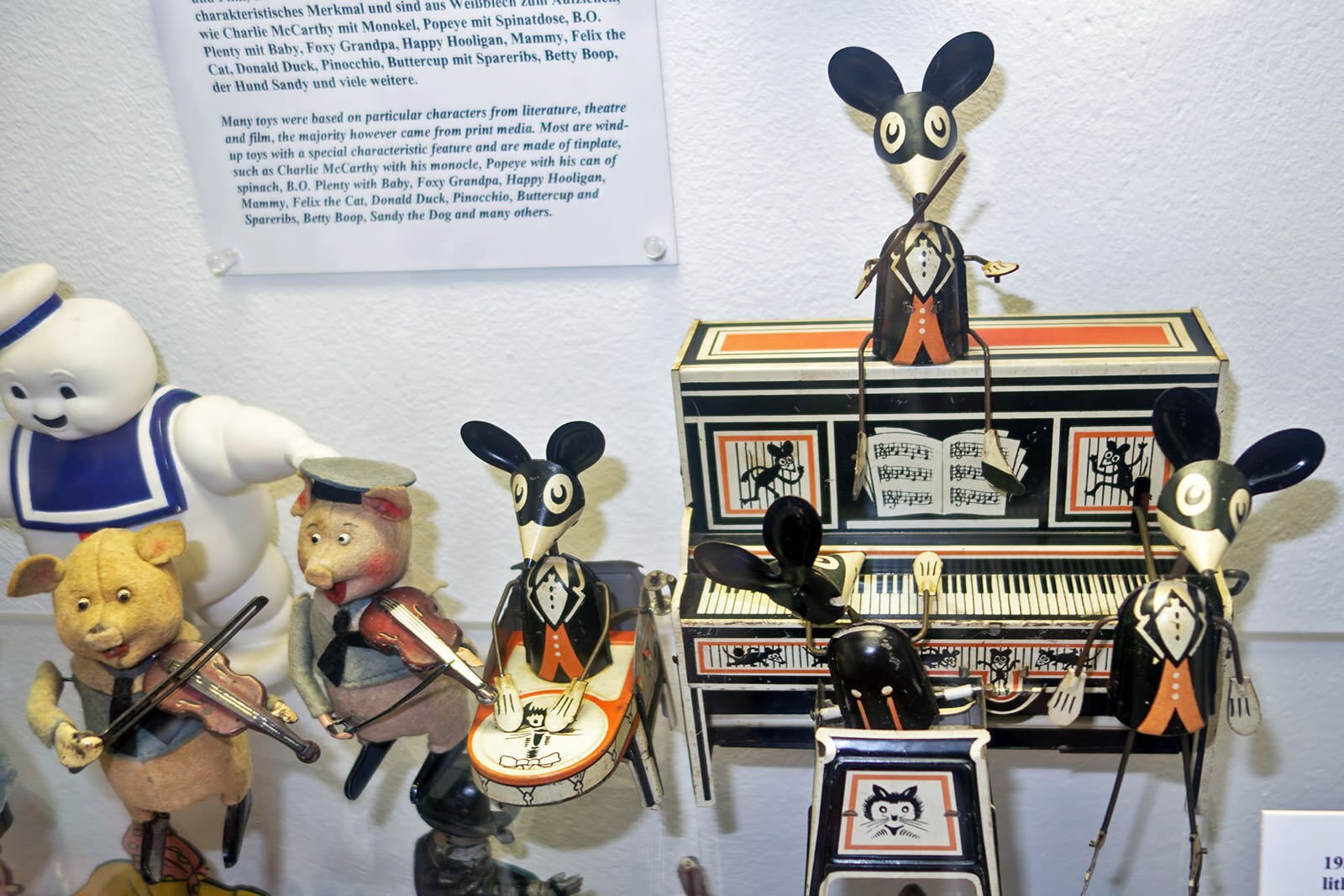 Toy Museum
Discover vintage toys in a quaint, small museum
Known as the Spielzeugmuseum in German, Munich Toy Museum is settled in the old Town Hall on Marienplatz. Embark for a tour of a small exhibition that takes you through a short history of toys. Housed on 4 floors, you'll see the evolution of the Teddy Bear through the year, as well as many vintage toy cars, animals, ships, military figures and more. Mind the spiral staircase to reach the ticket desk as it's pretty steep, but you can then take the lift to get to the other floors.
Location: Marienplatz 15, 80331 Munich, Germany
Open: Daily from 9.30am to 5.30pm
Families
History
Photo
Budget
photo by Thomas Quine (CC BY 2.0) modified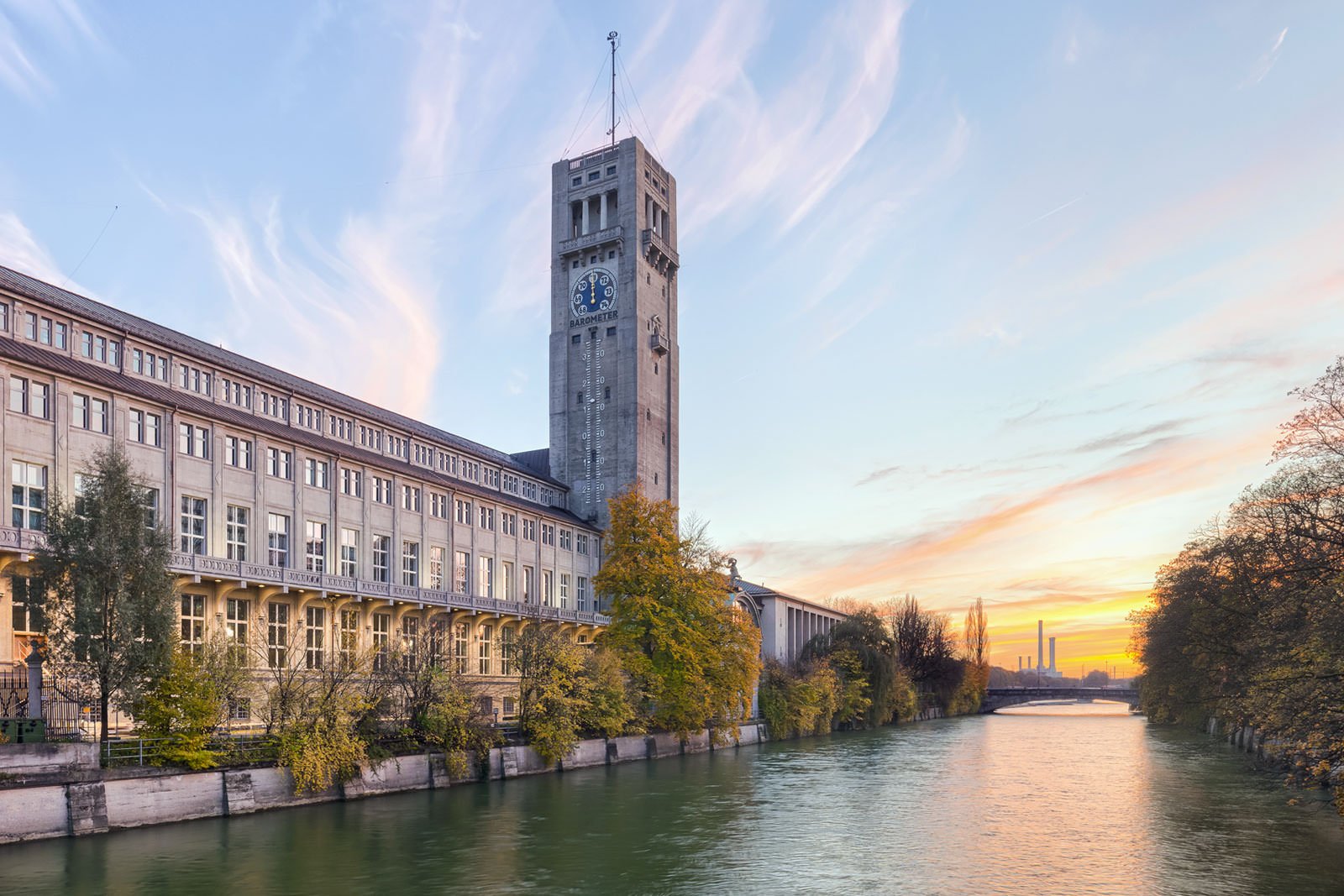 Deutsches Museum
Explore one of the world's largest museums of science and technology
The Deutsches Museum is the place to go if you and your children are interested in science and technology. Established on an island in the middle of the River Isar, a walk away from the city centre, this museum takes you for a fascinating ride through the history of humanity through its great inventions. From natural sciences to energy and from mechanics to physics, you'll learn a lot in this huge, interactive museum. You can easily spend the whole day at the Deutsches Museum, especially as it has an excellent cafeteria.
Location: Museumsinsel 1, 80538 Munich, Germany
Open: Daily from 9am to 5pm
photo by Julian Herzog (CC BY 4.0) modified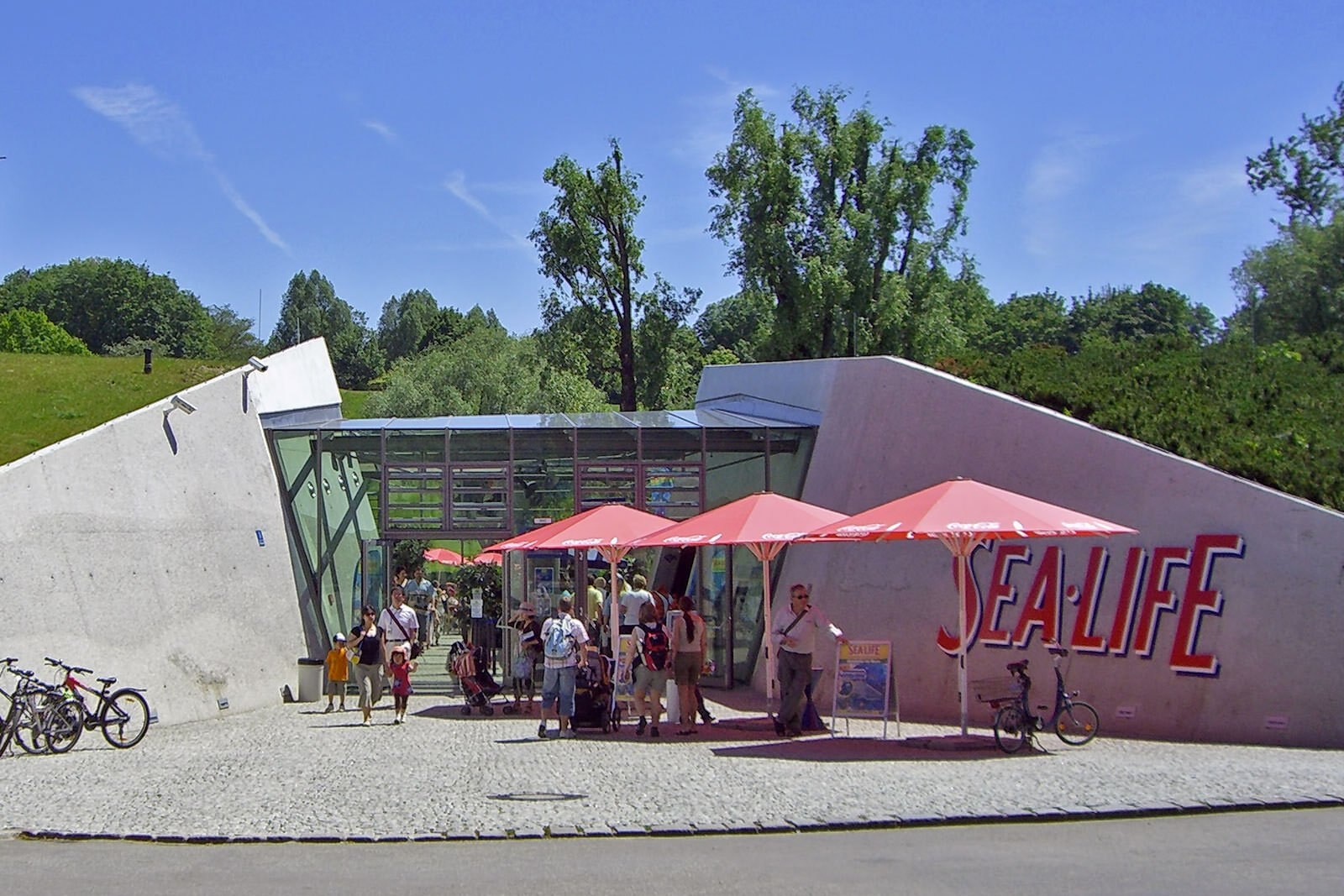 Sea Life Munich
See the shark feeding session
Sea Life Munich is an aquarium in the Olympia Park, 5 km north of the city centre. Showcasing ocean, Mediterranean Sea and Danube river fish species, the highlights of the tour are the interactive sessions held all day in the rock pool and the fish feeding sessions scheduled between 11.15am and 3.30pm. The feeding of the rays, sharks, sturgeons and sea turtles is really fun for children, especially when a diver joins the nurse and black tip reef sharks in their tank. Dining options and other attractions such as the Olympic Tower can be found in the park.
Location: Willi Daume Platz 1, 80809 Munich, Germany
Open: Monday – Friday from 10am to 5pm, Saturday – Sunday from 10am to 6pm
photo by Maximilian Dörrbecker (CC BY-SA 2.5) modified