Munich Travel Essentials
Useful Information to Help You Start Your Trip to Munich
Our Munich Travel Essentials lays out the essential information you need to help planning your trip to one of the most popular destinations in Germany. No matter how frequently you travel, some questions will always need answers: What's the weather like? How can I get from the airport to my hotel? What currency and type of plug do I need? We have all these answers plus other basic info about the best time to go, getting there, getting around, and a few useful travel tips.
It's all compiled in this Munich Travel Essentials. After reading this short and easy-to-read guide, you will be a little more prepared to start your trip in Munich.
1
When is the best time to travel to Munich?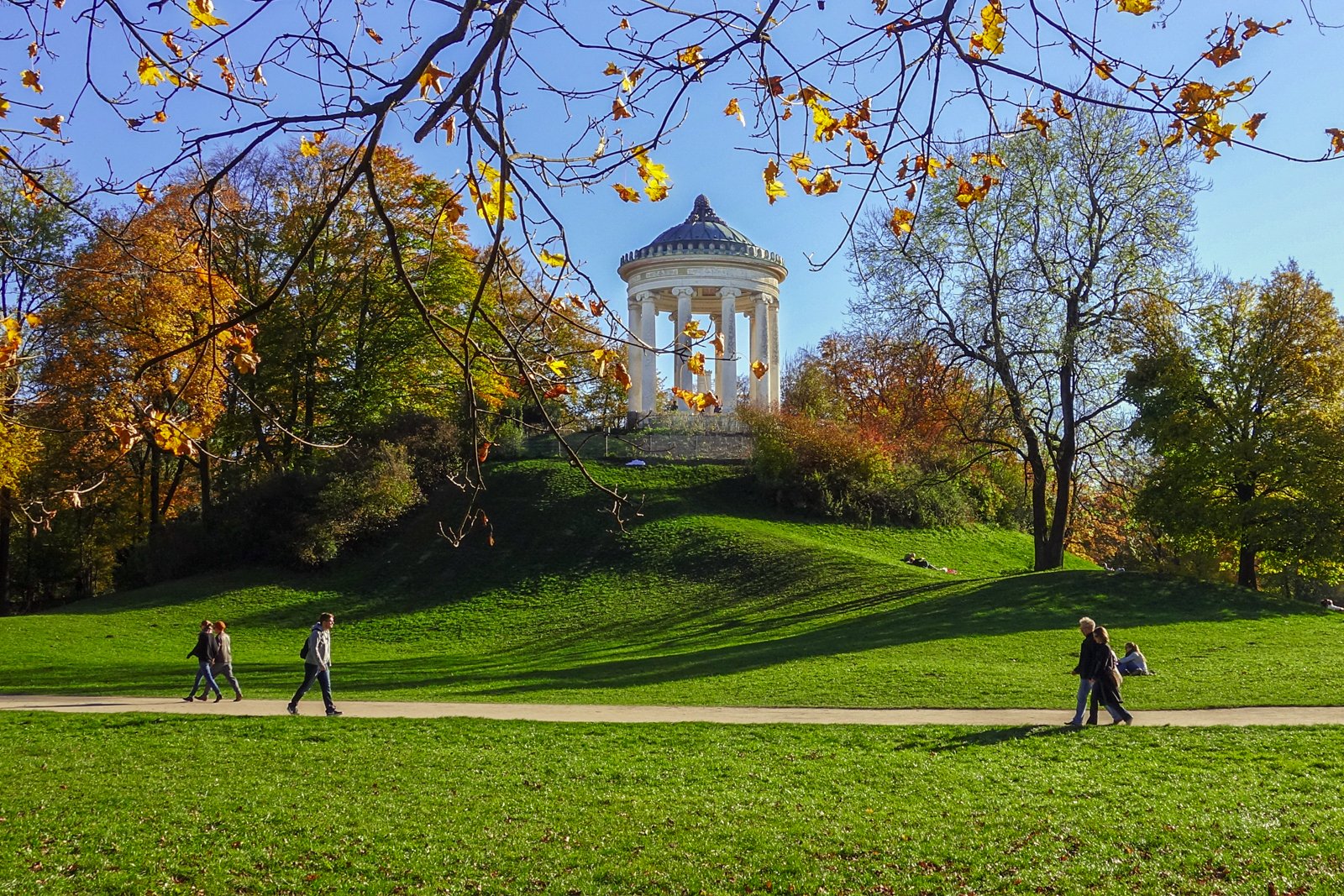 Munich has a continental climate with cold winters and warm summers.
Average temperatures range from -2ºC in winter to 25ºC in summer.
Close to the Alps, Munich receives more rain and snow than most other areas of Germany. Curiously, the rainiest time of the year is from May to August.
Summer, from June to August, is peak tourist season, with hotel and flight prices rising accordingly.
The best time to visit Munich is from March to May: the weather starts to get warmer and you'll avoid the throngs of summer tourists.
If you're planning to visit during Oktoberfest, book your hotel as soon as possible. Many people book up to 1 year ahead of time.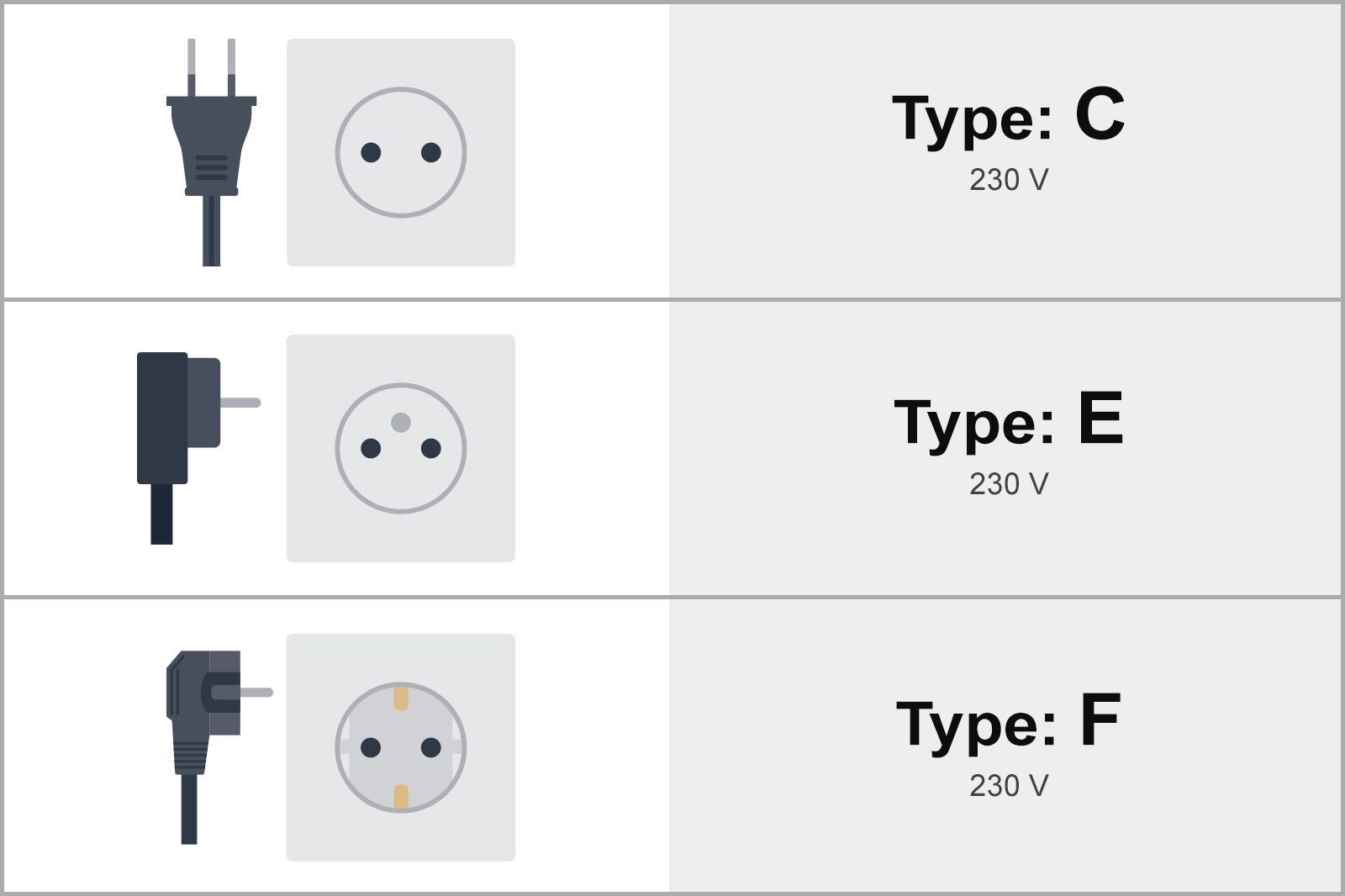 Primary languages: German
Plug types: C, E and F
Electricity: 230 V
Currency: Euro (€)
International dialling code: +49 89
Emergency telephone number: 112
3
How to get to my hotel in Munich?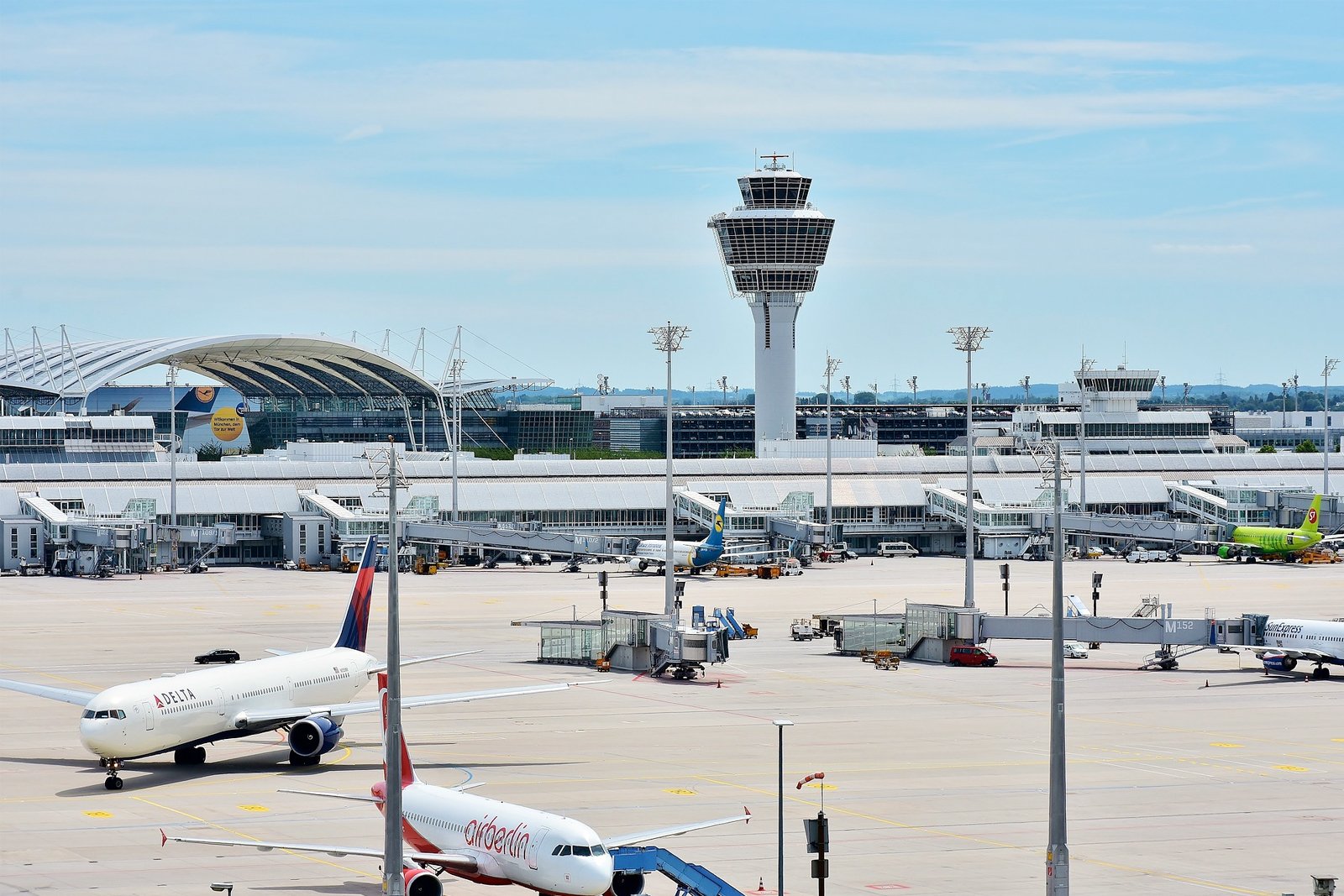 Munich Airport
Officially named Franz Josef Strauss Airport, Munich Airports sits 30 km northeast of the city centre. It hosts 2 terminals, 2 runways and it can handle large carriers such as the Airbus A380. It's also the second-busiest airport in Germany There are several transfer options to reach central Munich:
A taxi to the city centre takes around 65 minutes. Taxi ranks can be found in the departures and arrivals areas of Terminal 1 and 2.
The S-Bahn train takes around 45 minutes. The train station is in Terminal 1.
The Lufthansa express bus takes around 45 minutes. The buses depart in front of the Munich Airport Centre, a short walk from Terminals 1 and 2. It's the cheapest way to get to central Munich from the airport.
Car rental agencies can be found in the arrivals area.
Munich Central Railway Station
Locally known as München Hauptbahnhof, Munich Central Railway Station sits just east of the city centre. It's not only famous for being a major transport hub, but also for its lively dining scene. The transfer options available from here include U-Bahn (subway), S-Bahn (light rail), tram, bus and taxi.
4
How to get around Munich?
Travel tips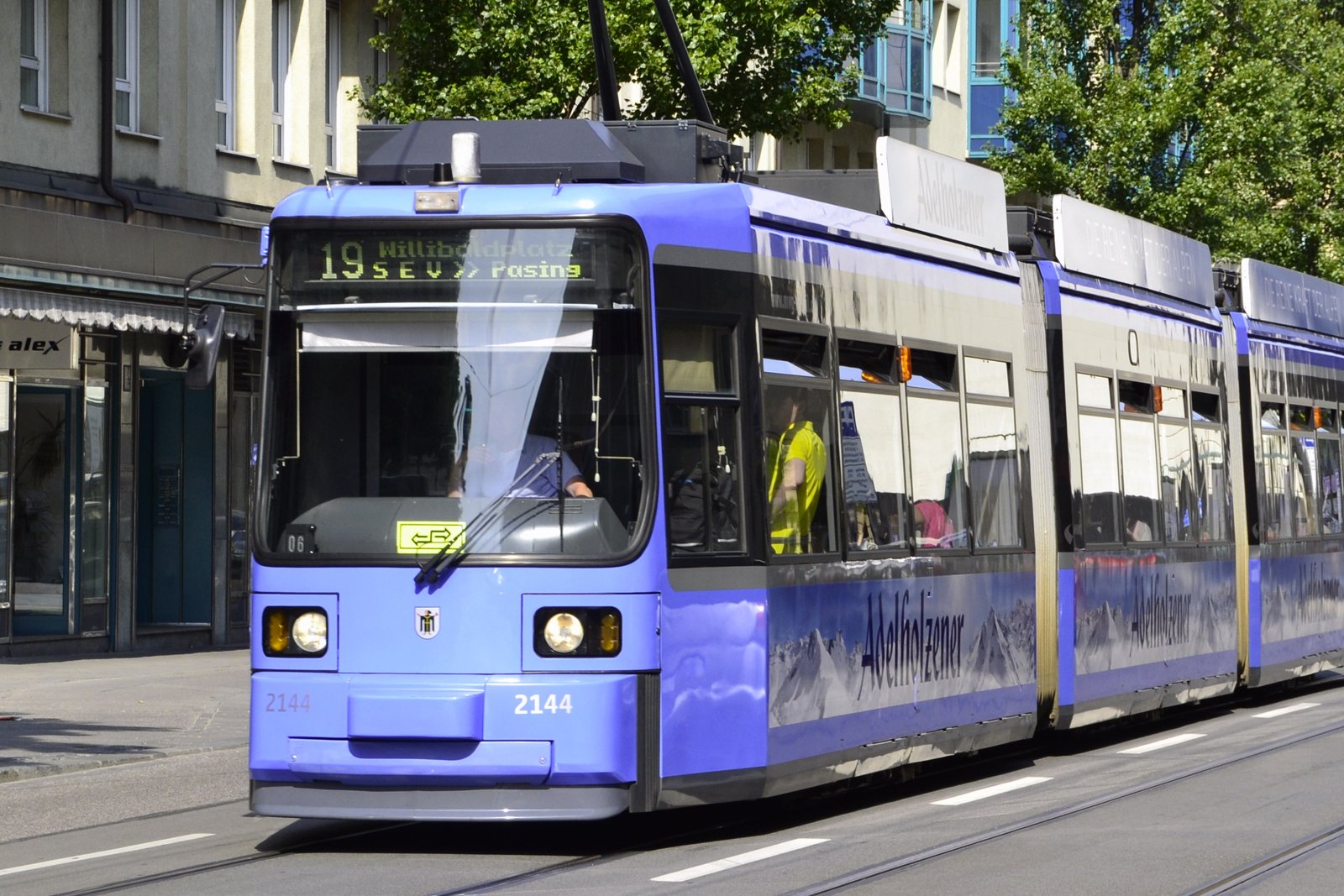 The centre of Munich is small enough to be explored on foot or by bicycle. It hosts many pedestrian zones and an extensive network of cycle paths. Most of the attractions can be found in the city centre.
photo by High Contrast (CC BY-SA 3.0) modified
5
Getting around Munich by public transport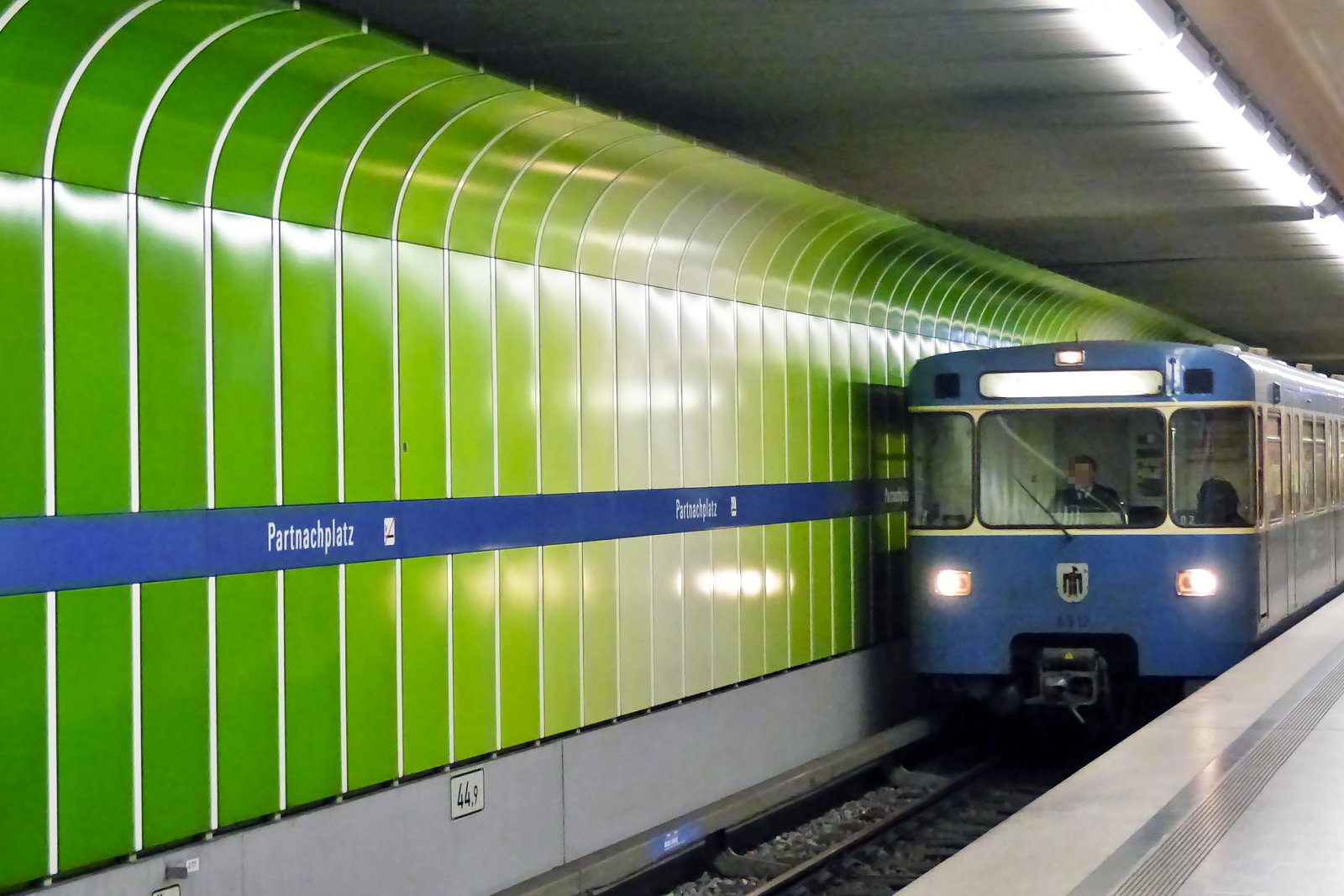 Regarding public transport, Munich is divided into 4 spherical zones. The Zone 1 is the city centre, also known as Inner District. Conveniently, all of Munich's public transportation system is managed by MVV (Münchner Verkehrsverbund – Munich Transport Association), so the U-Bahn (subway), S-Bahn (light rail), bus and tram networks all use the same ticketing system.
A single ticket Zone 1 is valid for 3 hours.
You can also buy a 24-, 48- or 72-hour CityTourCard which includes all public transportation in the Inner District, and free or discounted entry to over 80 attractions.
Tickets can be purchased at vending machines in S-Bahn/U-Bahn stations and at all tram/bus stops.
You can also install the MVV app on your smartphone.
You can hail a taxi on the street, but it's better to go and hire one at a taxi rank.
MyTaxi and a few local apps can be used in Munich to hail a taxi.
If you don't speak German, have your address ready to show the driver.
Many cabs do not accept the payment of the fare by credit card.
7
Cycling in Munich with Donkey Republic bike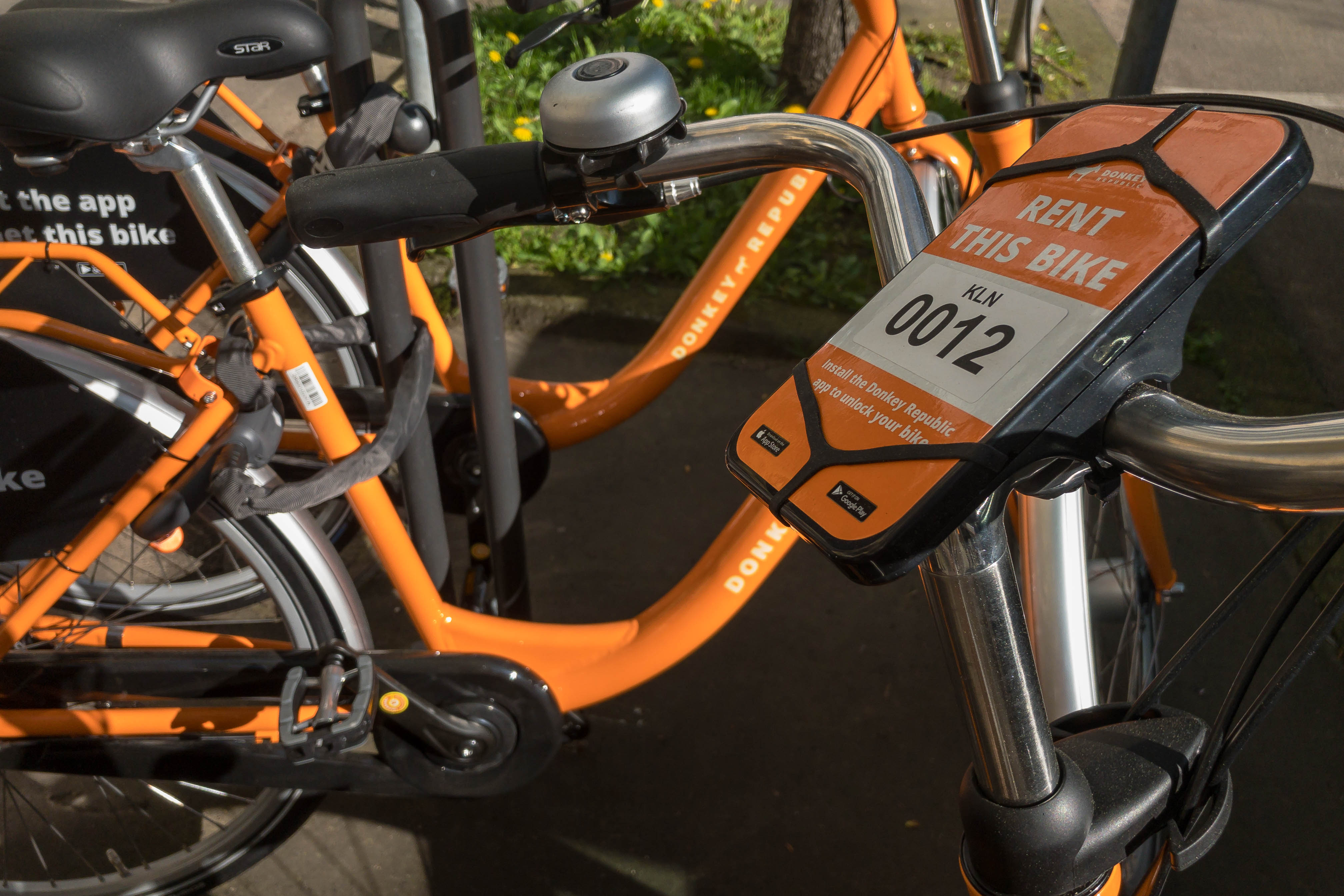 Donkey Republic is a bike sharing app which allows you to explore Munich at a pleasant slow pace. Bike racks can easily be found all around the city.
photo by Marco Verch (CC BY 2.0) modified
8
What are the main annual events in Munich?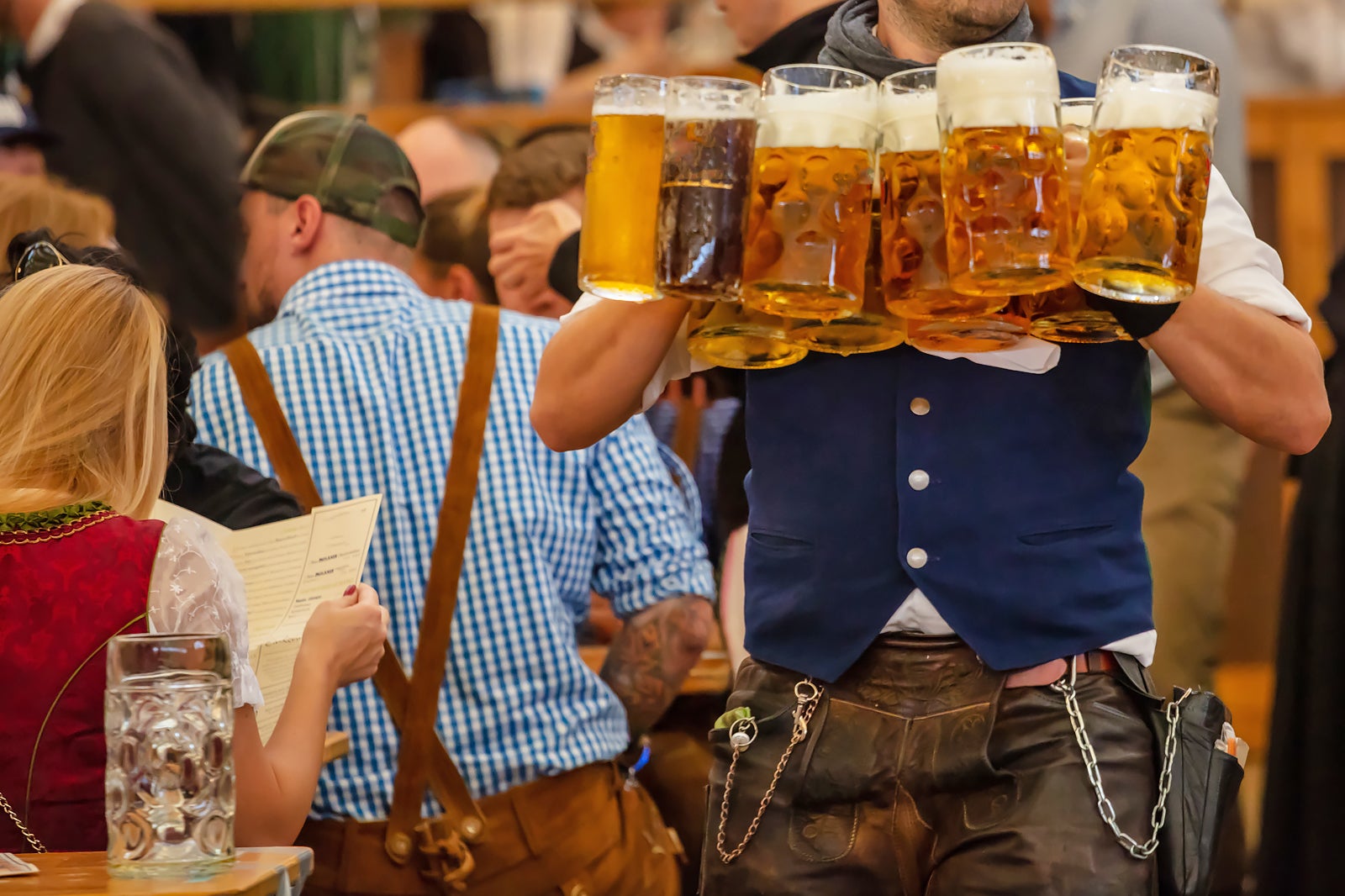 Oktoberfest
What: Munich Oktoberfest is one the world's largest festivals. Featuring lots of food, all washed down with litres of beer to the festive sounds of traditional Bavarian orchestras. It's a memorable cultural and gastronomic experience.
When: October
Where: Theresienwiese
Klassik am Odeonsplatz
What: Klassik am Odeonplatz – Classical Music on Odeonplatz – blends the uplifting musicality of the Bavarian Symphonic Orchestra with the architectural beauty of the historical square. The open-air place enhances the grandness of the event.
When: July
Where: Odeonsplatz
Tollwood Summer Festival
What: Held for 26 days in summer, Tollwood Festival hosts live music performances, theatre plays, street art and handicraft market. There's also a Tollwood Winter Festival held on the Theresienwiese in November-December.
When: June-July
Where: Olympiapark München
Back to top