10 Reasons You Should Visit Rhone-Alpes
Why is Rhone-Alpes so Special?
Every year, Rhone-Alpes attracts visitors in their tens of millions – and not all of them come to carve up the slopes during winter. The French region is home to alpine peaks, protected vineyards, UNESCO World Heritage Sites and vibrant cities.
From its unique cuisine to untouched natural landscapes, here are our top reasons to visit Rhone-Alpes (no matter what the season). Whether you're an adrenaline junkie, nature lover or history buff, Rhone-Alpes has something for you.
1
For the local wines and foods
Tour origin-protected vineyards and dine in a Michelin-starred restaurant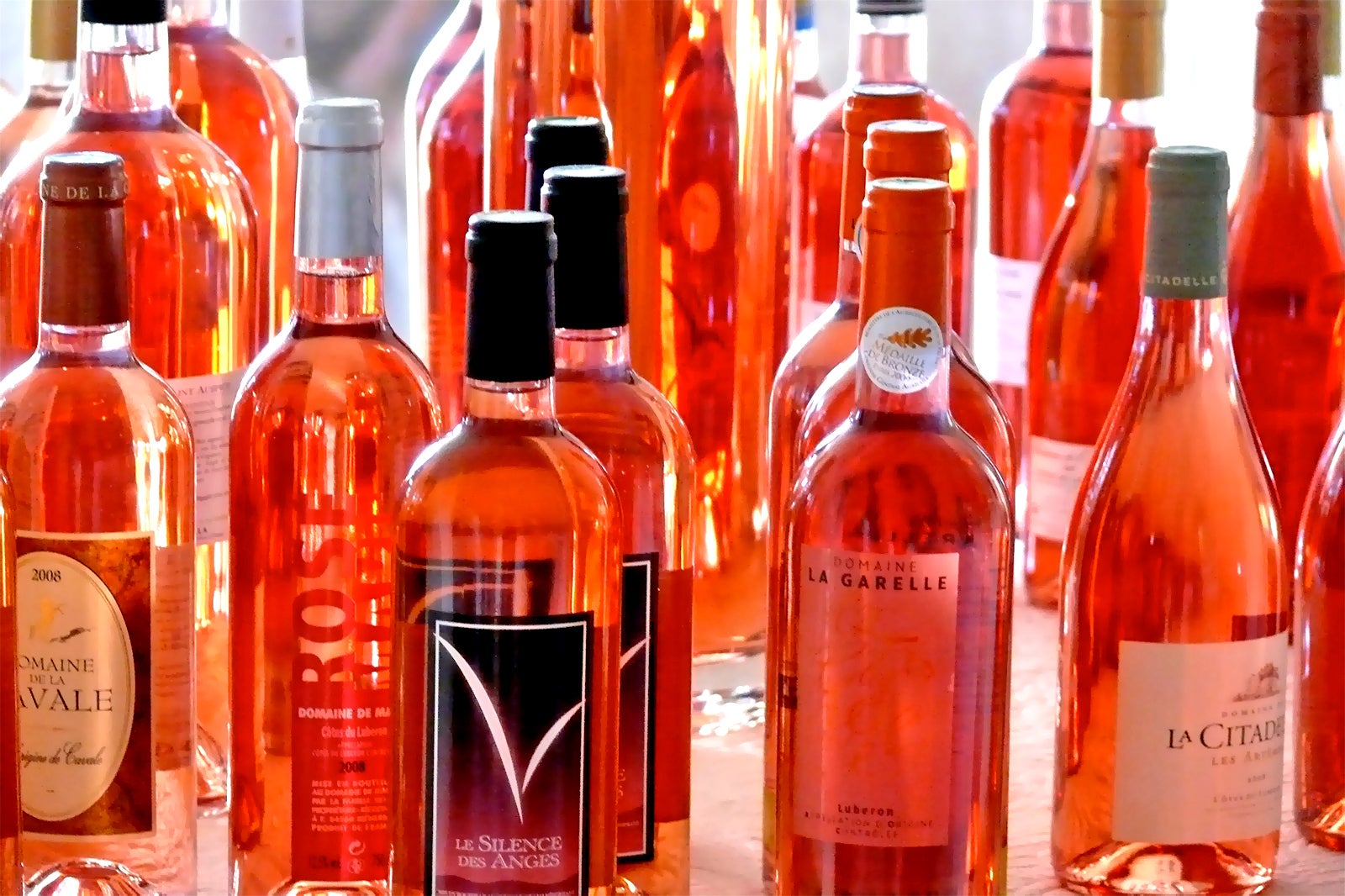 Rhone-Alpes is home to 10 origin-protected vineyards and around 20 Michelin-starred restaurants. Côtes du Rhône, Beaujolais and Savoie are internationally renowned wines that are produced in this region.
Treat yourself to a fine dining experience by pairing a glass of local wine with a local dish, such as andouillette (a sausage made from coarsely cut tripe) or marrons glacés (chestnuts glazed in sugar syrup). If you fancy splashing out on dinner, head over to Restaurant Paul Bocuse, one of the area's only establishments with 3 Michelin stars. You can expect to pay over 100 euros per person, but your taste buds will thank you for it.
photo by nadia & massimo (CC BY 2.0) modified
2
For the slopes
Rhone-Alpes is home to nearly 200 ski resorts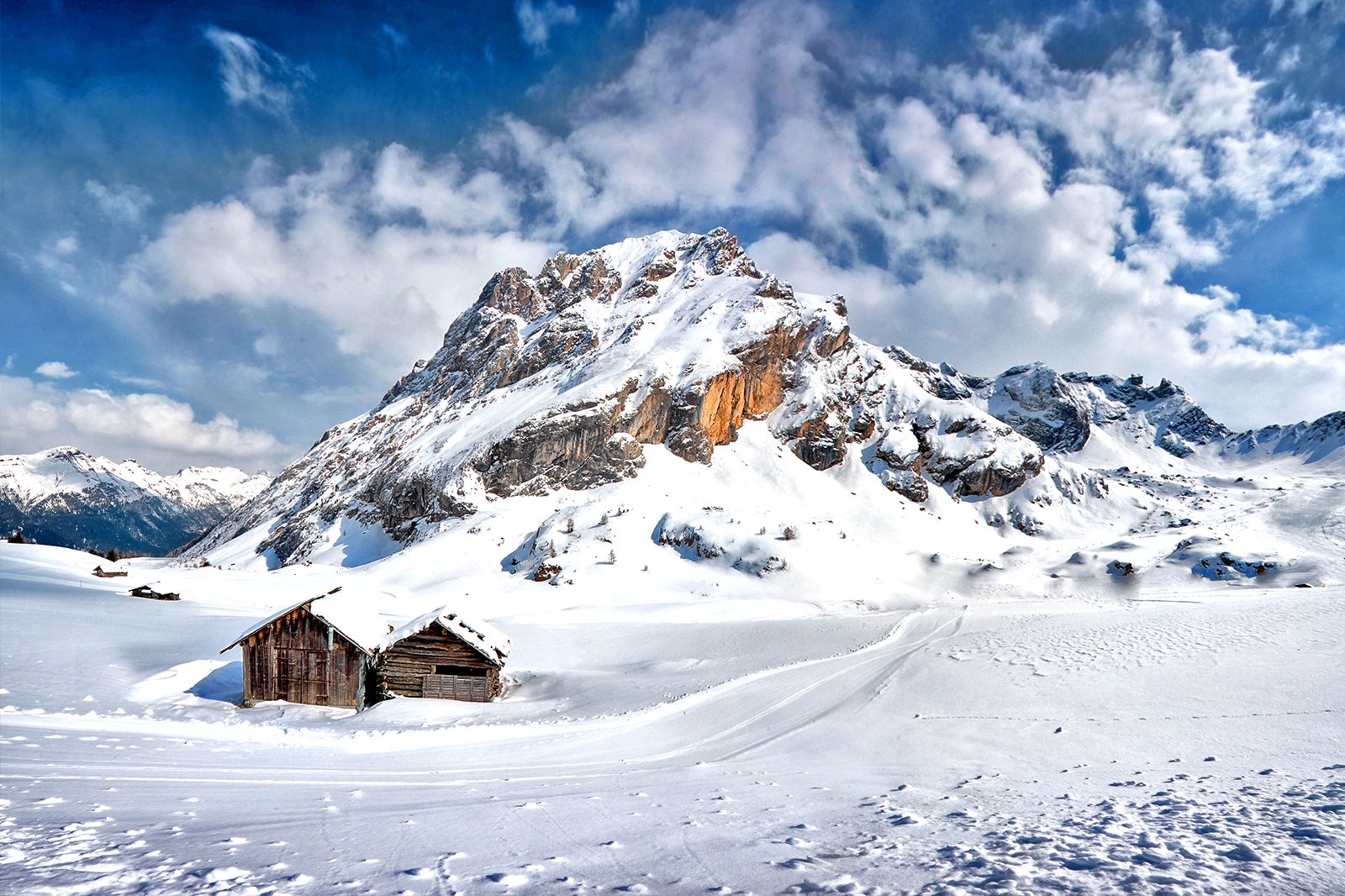 If you're an extreme sports fan, you need to visit Rhone-Alpes during winter, when the mountains glisten white and skiers carve up the slopes. You can choose from nearly 200 resorts in the region, making it Europe's top destination for skiing regardless of your experience level.
The best beginner-friendly slopes include Espace Diamant, Les Sybelles and Saint-Gervais. If you want to test your skills on some of the more daring routes, consider staying near Les 3 Vallées or Via Lattea. Visit Rhone-Alpes in December to watch the annual World Cup Downhill & Giant Slalom Races.
3
For the unspoilt natural landscapes
Hike the region's protected parks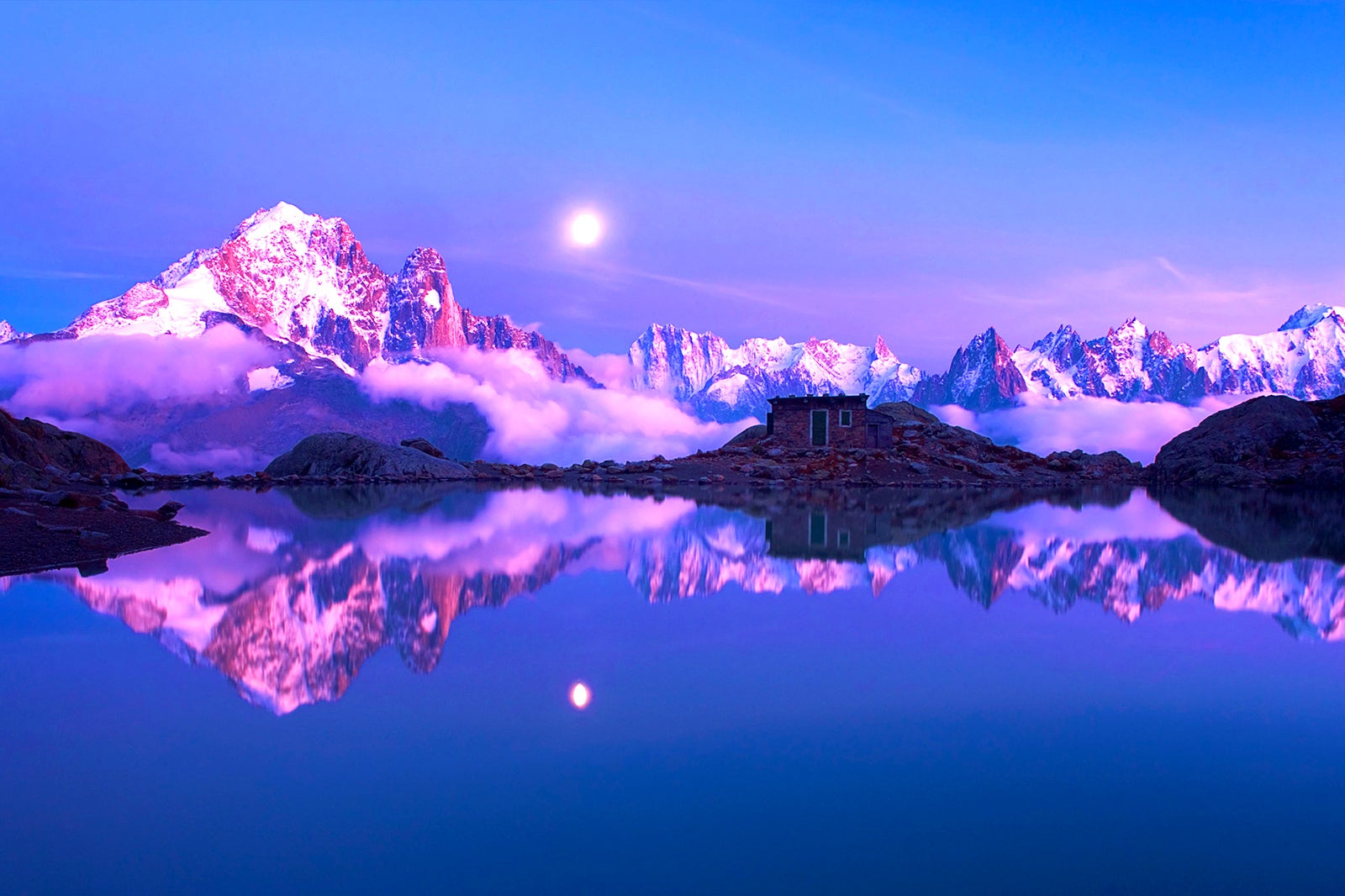 Rhone-Alpes is renowned for being home to some of the world's best winter resorts, but the region is just as beautiful during summer as it is in winter. With 9 regional parks, 2 national parks and 49 natural reserves, Rhone-Alpes is a nature lover's paradise year-round.
If you're more into climbing mountains than gliding down them, we highly recommend booking a stay in August, when daytime temperatures can be as high as 27°C. If you're a novice hiker, start by traversing the Felsenlabyrinth Loop or La Baume de Grenas. La Corniche and La Chataignaraie Loop are 2 of the best trails for sure-footed climbers.
photo by miquitos (CC BY-SA 2.0) modified
4
For the lakes
Discover 3 of France's 5 largest lakes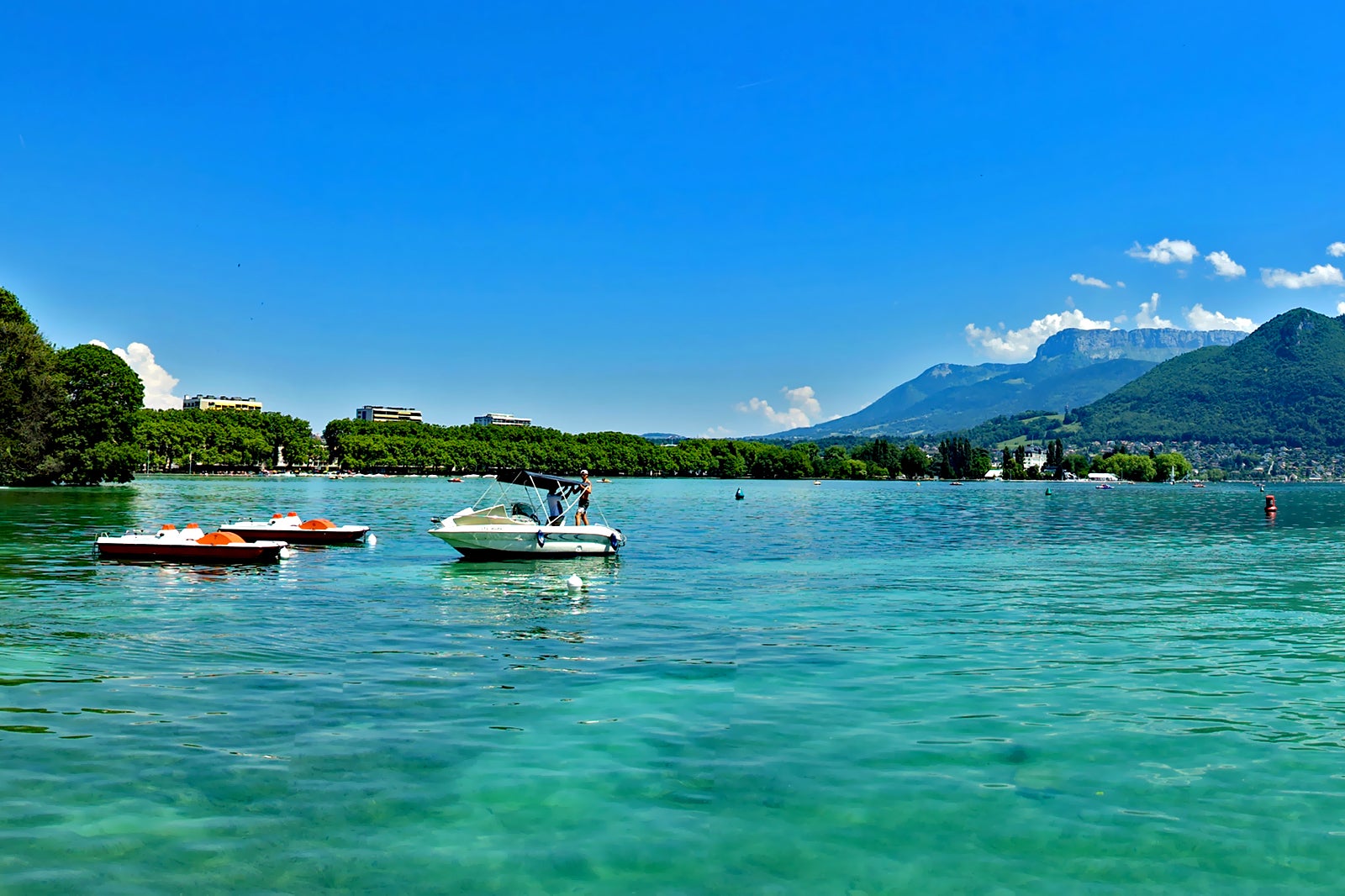 Alpine peaks might define the Rhone-Alpes region, but the lakes are arguably just as stunning. The region is home to 3 of France's 5 largest lakes, including Lac Léman (internationally known as Lake Geneva), and Lac d'Annecy, which is widely considered to be one of Europe's purest bodies of water.
Thonon-les-Bains is a popular lakeside beach resort in Rhone-Alpes. Here, you can soak up the sun as the gentle waters lap the shore or rent a boat to see the region's mountains from below. While you're here, you might consider booking a day trip to Geneva, which is less than 1 hour away by car.
5
For the volcano
Explore France's first natural UNESCO World Heritage Site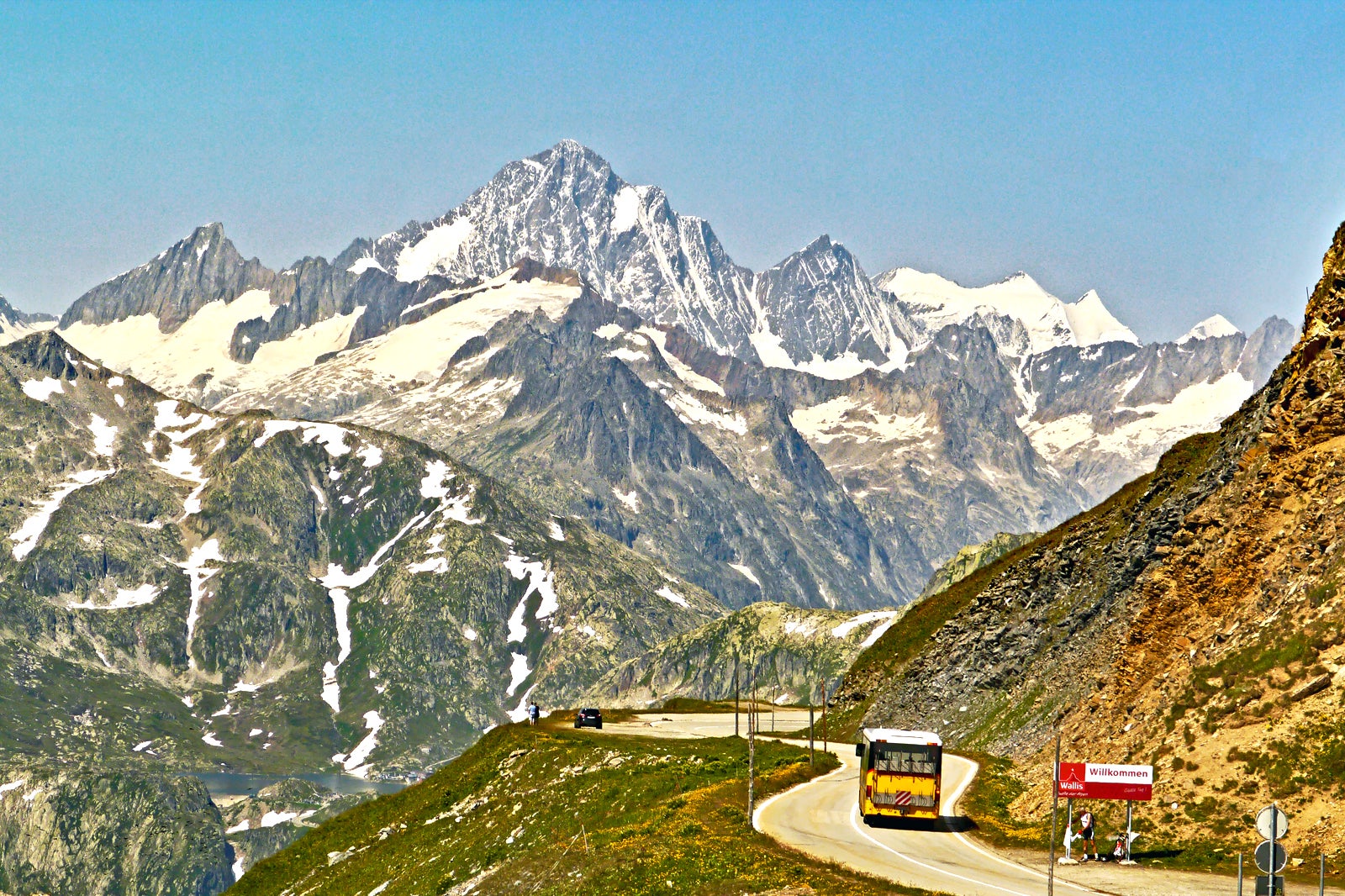 Each year, nearly half a million people visit Puy de Dôme, Europe's most famous volcano. Now dormant, the volcano was formed nearly 11,000 years ago, and its summit offers panoramic views of the Chaîne des Puys (a chain of cinder cones and lava domes) and the city of Clermont-Ferrand.
There are 2 pedestrian paths that lead you to the top of the volcano, one of which was formerly a Roman road. If you'd rather preserve your energy, you can reach the summit by train, which departs from Lamartine in Clermont-Ferrand. Atop the mountain, you'll find restaurants, shops and a visitor centre.
6
For cycling
Explore over 820 km of bike trails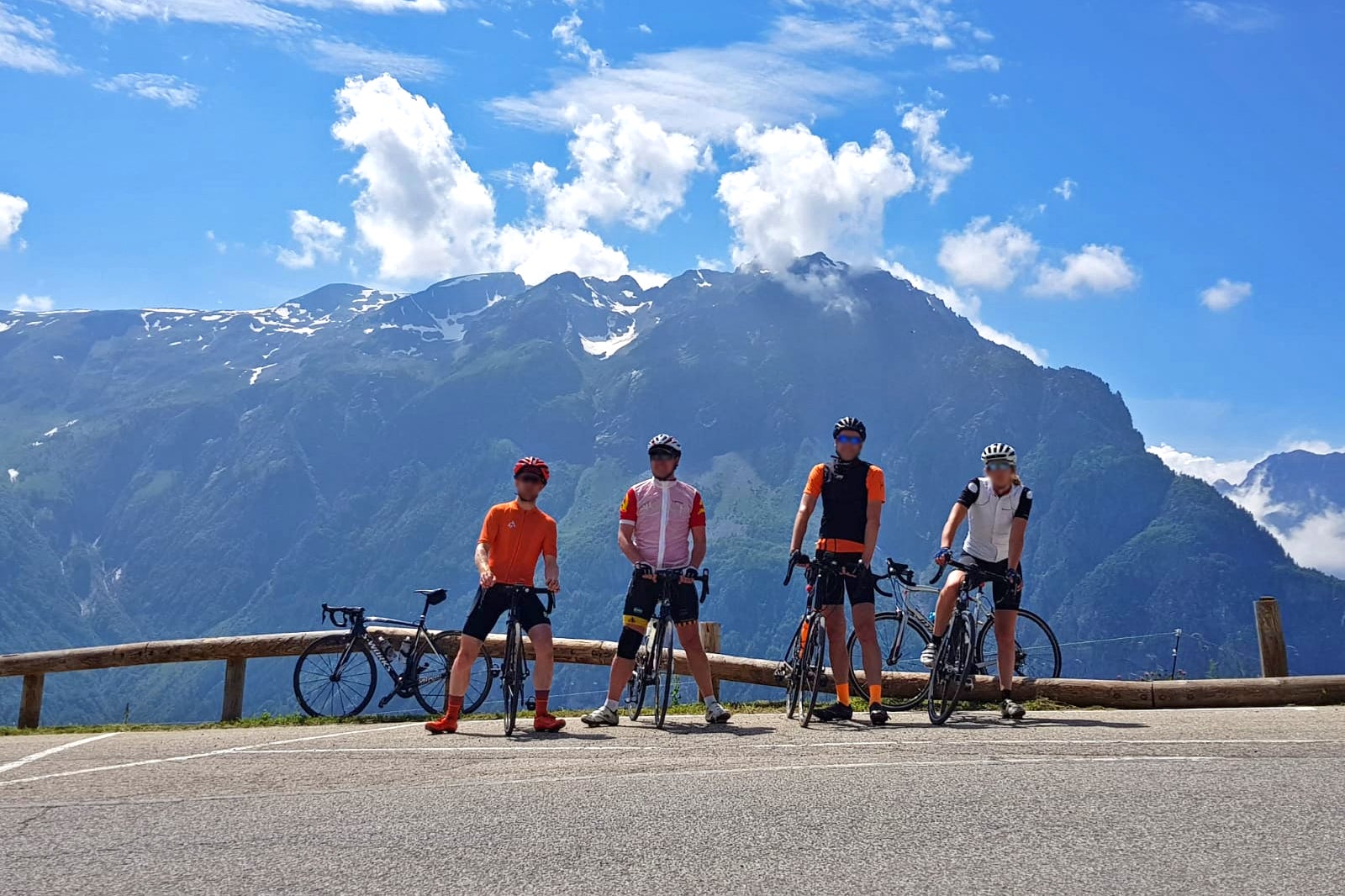 Rhone-Alpes is the biggest adventure playground in Europe. In addition to nearly 800 hiking trails, the region boasts over 820 km of greenways and cycling routes. Whether you like mountain biking, road racing or cycle touring, there's a route for you in this vast French region.
If you're a seasoned cyclist, you'll enjoy climbing the legendary passes of the Tour de France. Beginner bikers might prefer the trails surrounding the nearby Lake Annecy, but be prepared to tackle the odd unpaved road. One of the region's most challenging yet top-rated cycling routes is the Alpe d'Huez Loop, which covers over 60 km.
photo by Graham of the Wheels (CC BY 2.0) modified
7
For a day out in the city
Enjoy shopping, museums and history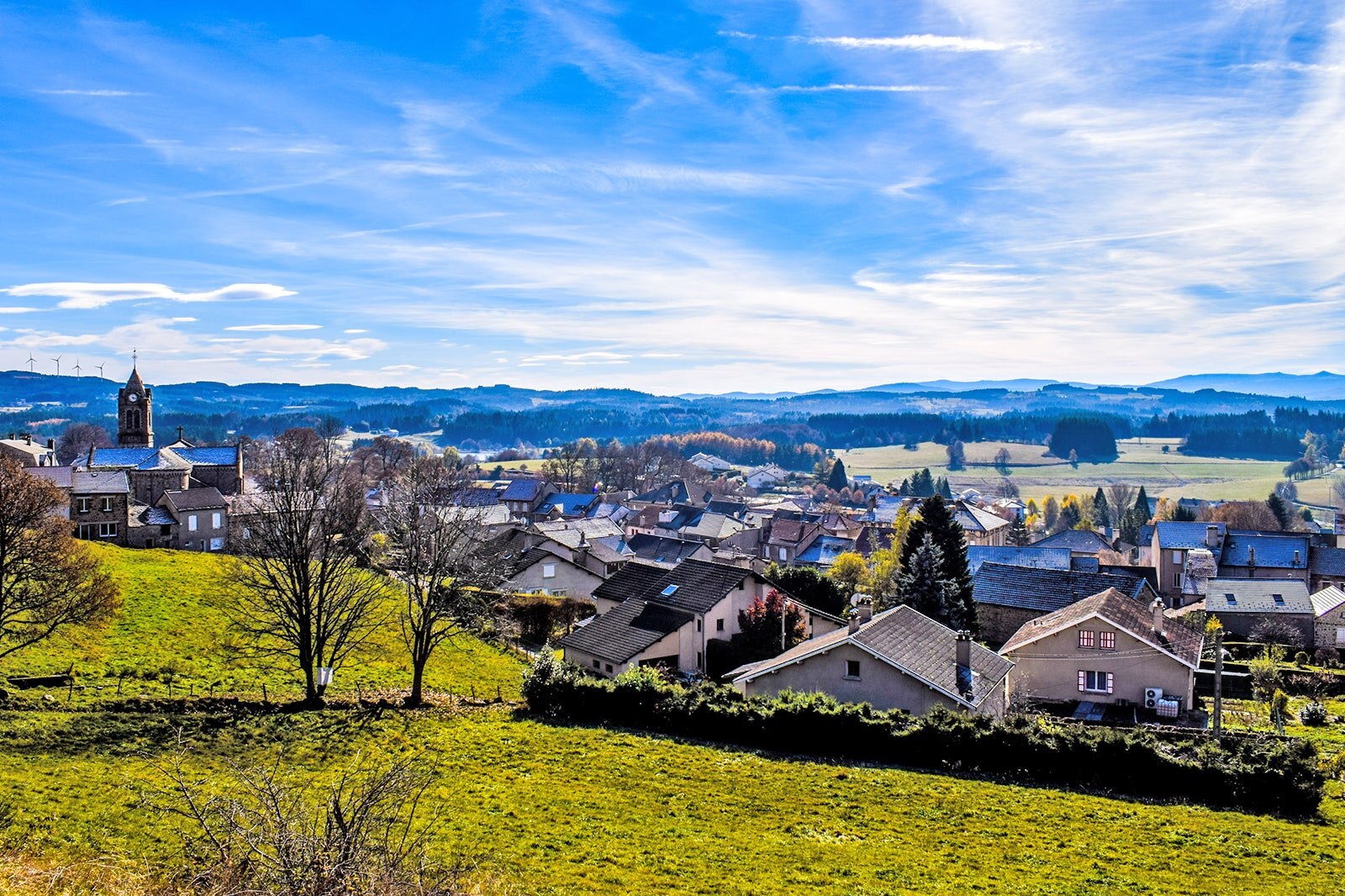 Lyon, Clermont-Ferrand, St-Etienne and Grenoble are must-visit destinations in Rhone-Alpes. If you want to explore one of the less touristy communities, we recommend heading to Chambéry, which has a medieval centre, or Le Puy-en-Velay, a city of pilgrimage.
With a population of over 500,000, Lyon is the region's largest city. You can learn about the city's culture and history by exploring nearly 40 museums. The République Grolée-Carnot area is the area's best shopping district for designer and boutique goods. Many of Lyon' historic structures are illuminated at night when nightclubs such as Le Boston remain open until the early hours.
8
For spa treatments
Almost a quarter of France's thermal spas are in Rhone-Alpes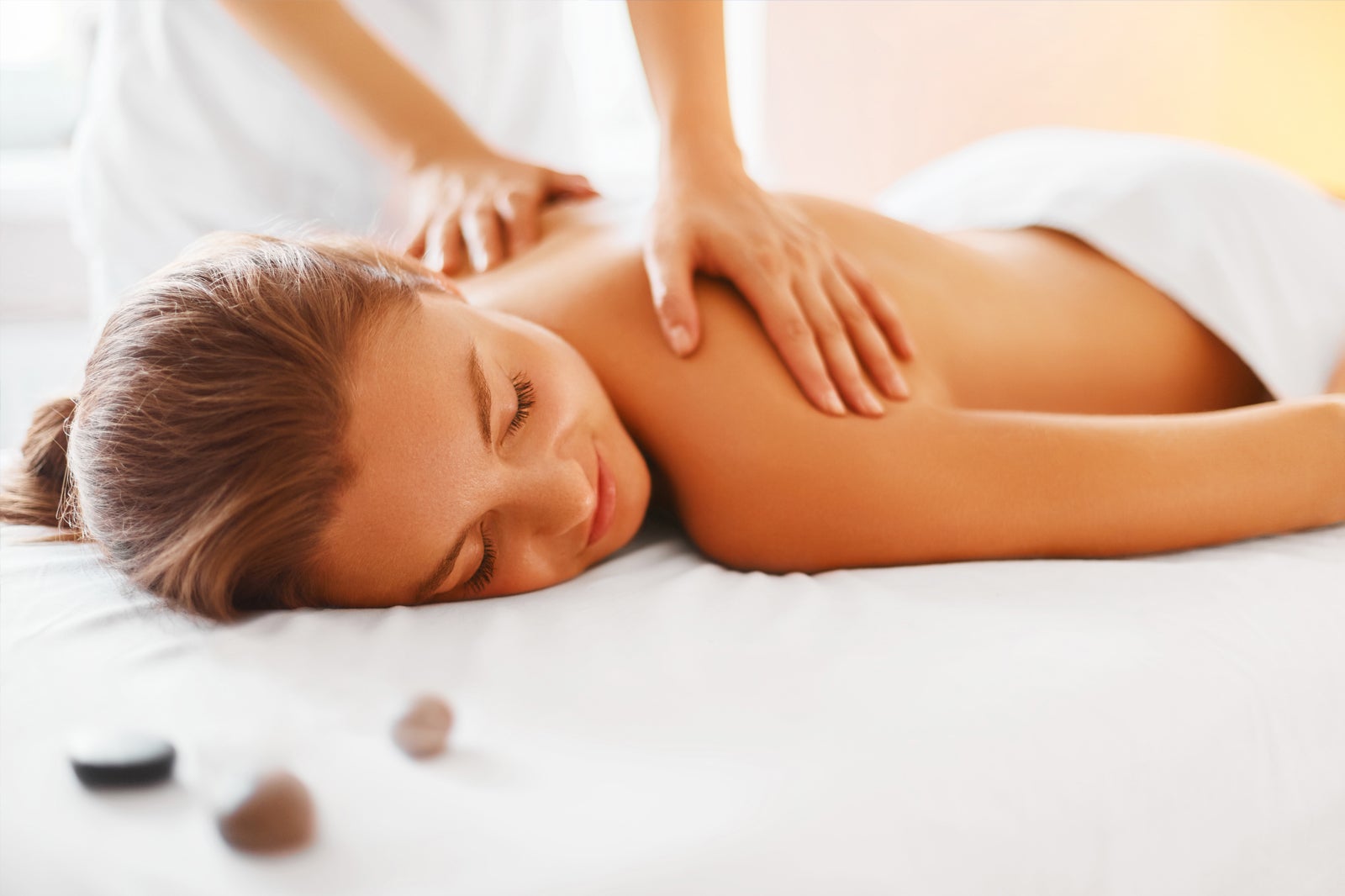 With around 25 thermal resorts and plenty of spa treatment centres, Rhone-Alpes is one of the best French regions to get pampered. Divonne-les-Bains is home to thermal resorts that date back to the mid-19th-century, though you'll find wellness centres in just about every city and town.
If you want to escape the hordes of tourists, we recommend heading to Saint-Gervais-les-Bains, a pretty village in the region's Haute-Savoie department. During your stay, tick a couple of other European nations off your 'to-visit' list – the Swiss and Italian borders are less than 45 minutes away by car.
9
For the festivals
Attend an iconic international event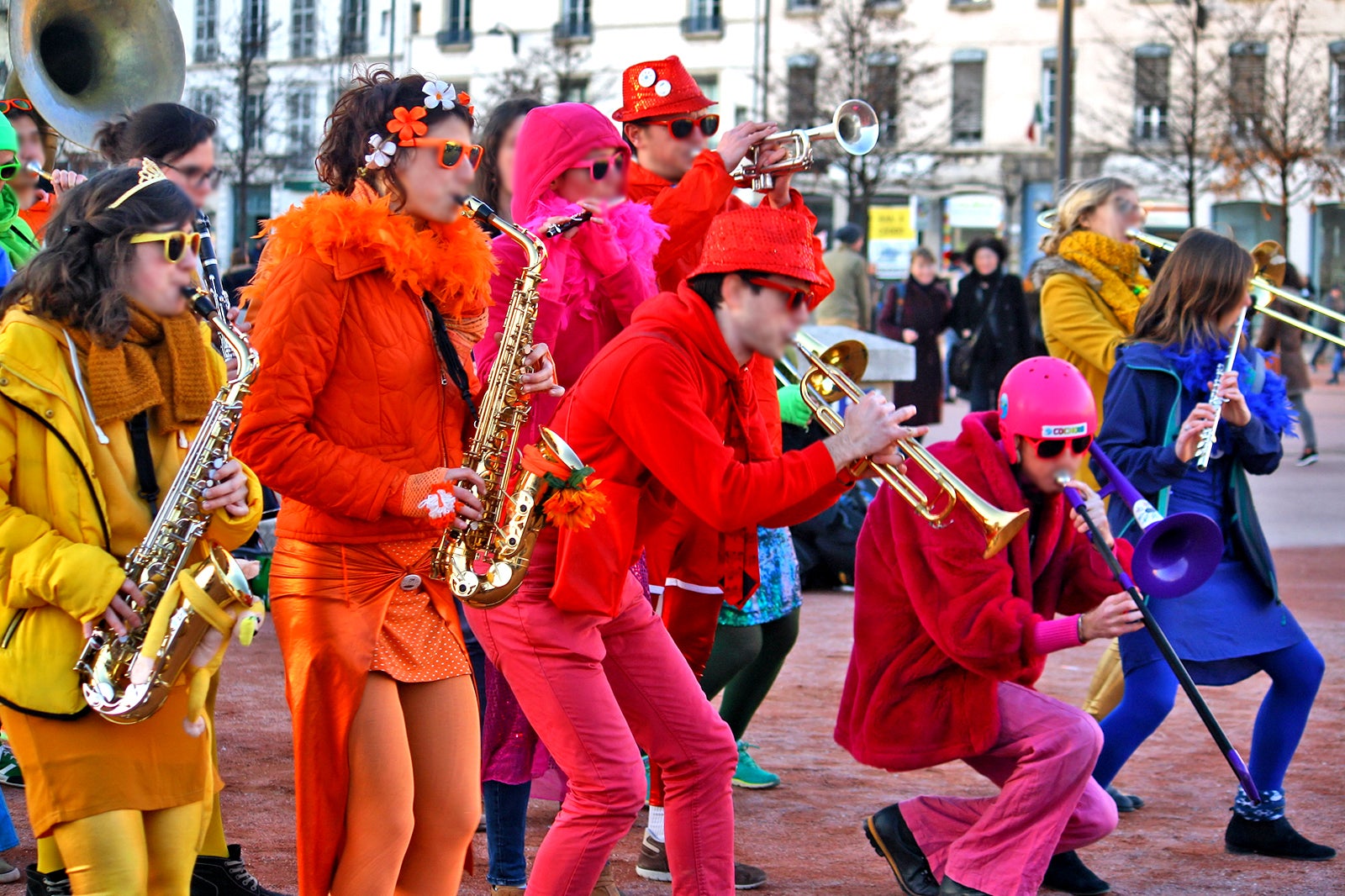 Festivals take place throughout the year in Rhone-Alpes. If you're staying in Lyon in December, don't miss the annual Festival of Lights, where over 40 light installations illuminate the city's buildings, squares, parks and streets. This iconic event's roots date back to 1643 when the plague struck the community. To this day, the locals still burn candles on their windowsills, giving the city a magical charm.
Other notable festivals include the Street Theatre Festival in Aurillac, which lasts for 4 days during August, and the Clermont-Ferrand International Short Film Festival, the world's largest event of its kind.
photo by Jorge Franganillo (CC BY 2.0) modified
10
For the rich cultural heritage
Explore picturesque villages and 10 UNESCO sites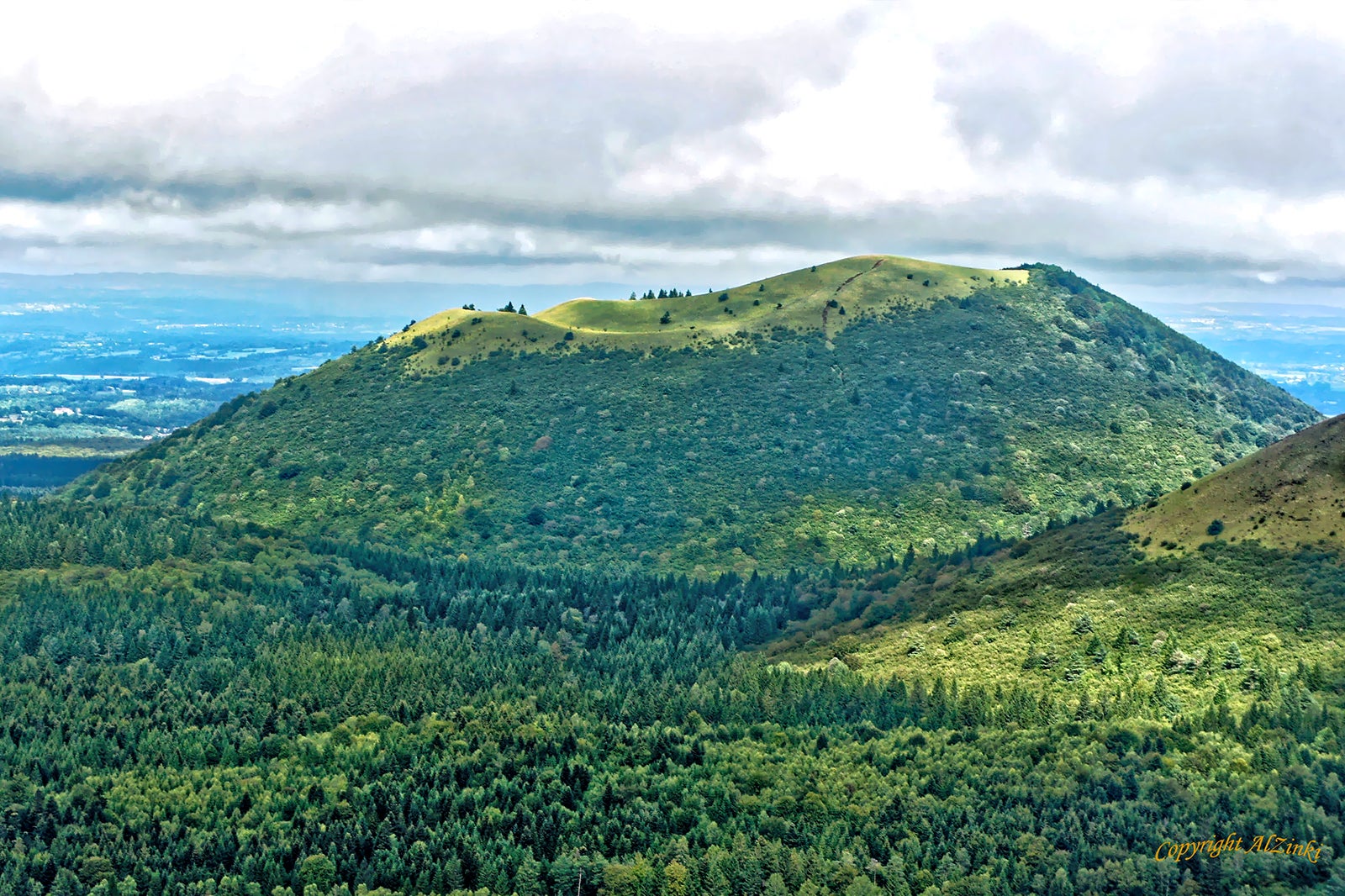 Lyon's historic centre is 1 of 10 UNESCO World Heritage Sites in Rhone-Alpes. The stretch of around 80 dormant volcanos known as the Chaîne des Puys is France's first natural World Heritage site. According to Les Plus Beaux Villages de France, an independent organisation that promotes tourism in France's villages, the Rhone-Alps region is home to 22 of the nation's most beautiful villages.
If you're planning a World Heritage Site road trip through Rhone-Alps, make sure you add the Puy-en-Velay Cathedral, the Pont d'Arc Cavern decorated cave, and Saint-Etienne – a UNESCO Design City – to your bucket list.
Back to top