Nantes Travel Essentials
Useful Information to Help You Start Your Trip to Nantes
Our Nantes Travel Essentials lays out the essential information you need to help planning your trip to one of the most popular destinations in France. No matter how frequently you travel, some questions will always need answers: What's the weather like? How can I get from the airport to my hotel? What currency and type of plug do I need? We have all these answers plus other basic info about the best time to go, getting there, getting around, and a few useful travel tips.
It's all compiled in this Nantes Travel Essentials. After reading this short and easy-to-read guide, you will be a little more prepared to start your trip in Nantes.
1
When is the best time to travel to Nantes?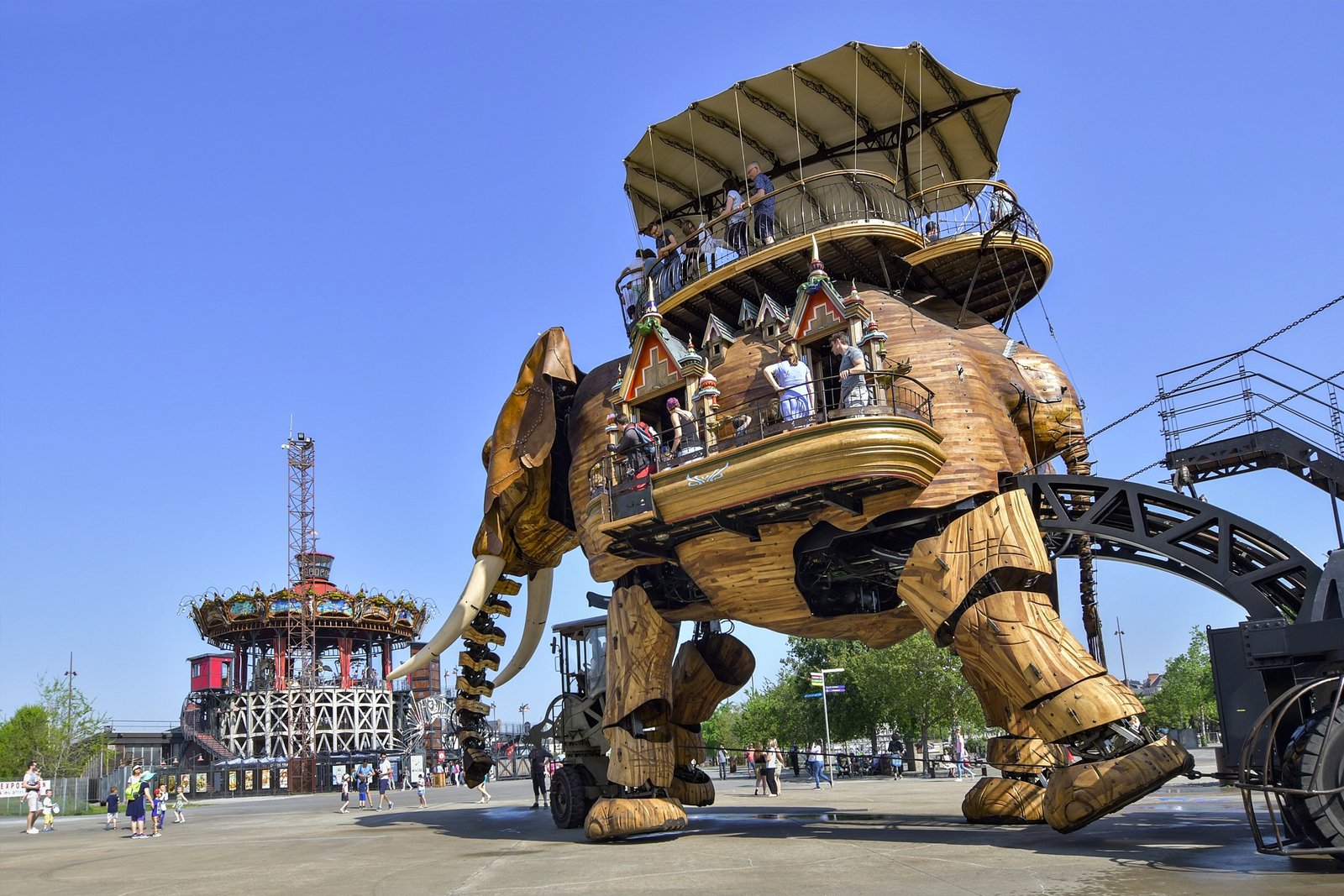 Being only 50 km from the Atlantic Ocean, Nantes's climate is heavily influenced by the ocean.
It has mild and drizzly winters and decently warm summers, with average temperatures ranging from 2°C in winter to 25°C in summer.
The rainiest time of the year is from November to January, with an average of 12 rainy days per month.
The best time to visit Nantes is from May to September. Nantes is rarely crowded with tourists, but hotel and flight prices are nevertheless slightly higher in July and August.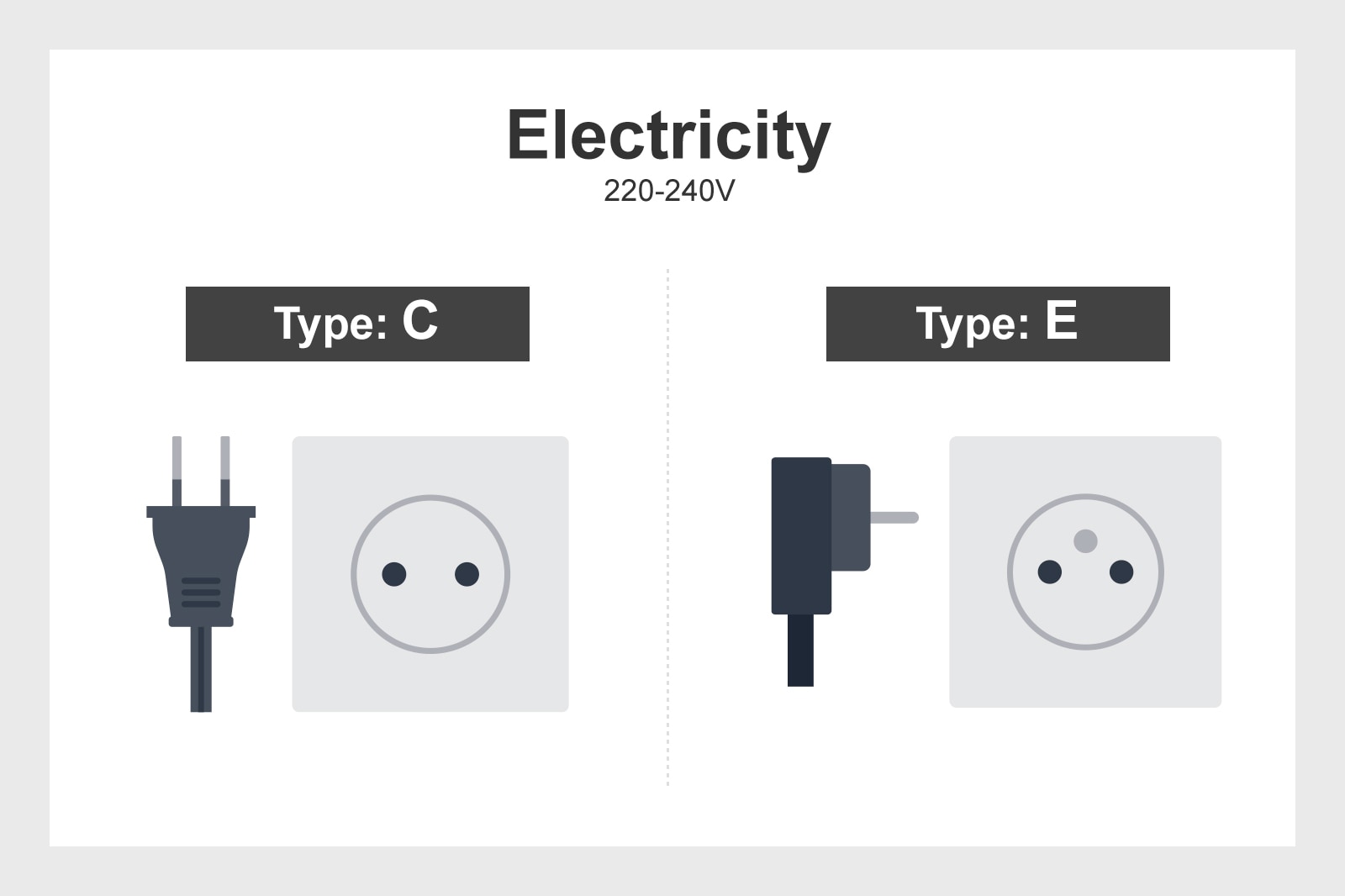 Primary Languages: French
Plug types: C, and E
Electricity: 220-240 V
Currency: Euro (€)
International dialling code: +33 2
Emergency telephone number: 112
3
How to get to my hotel in Nantes?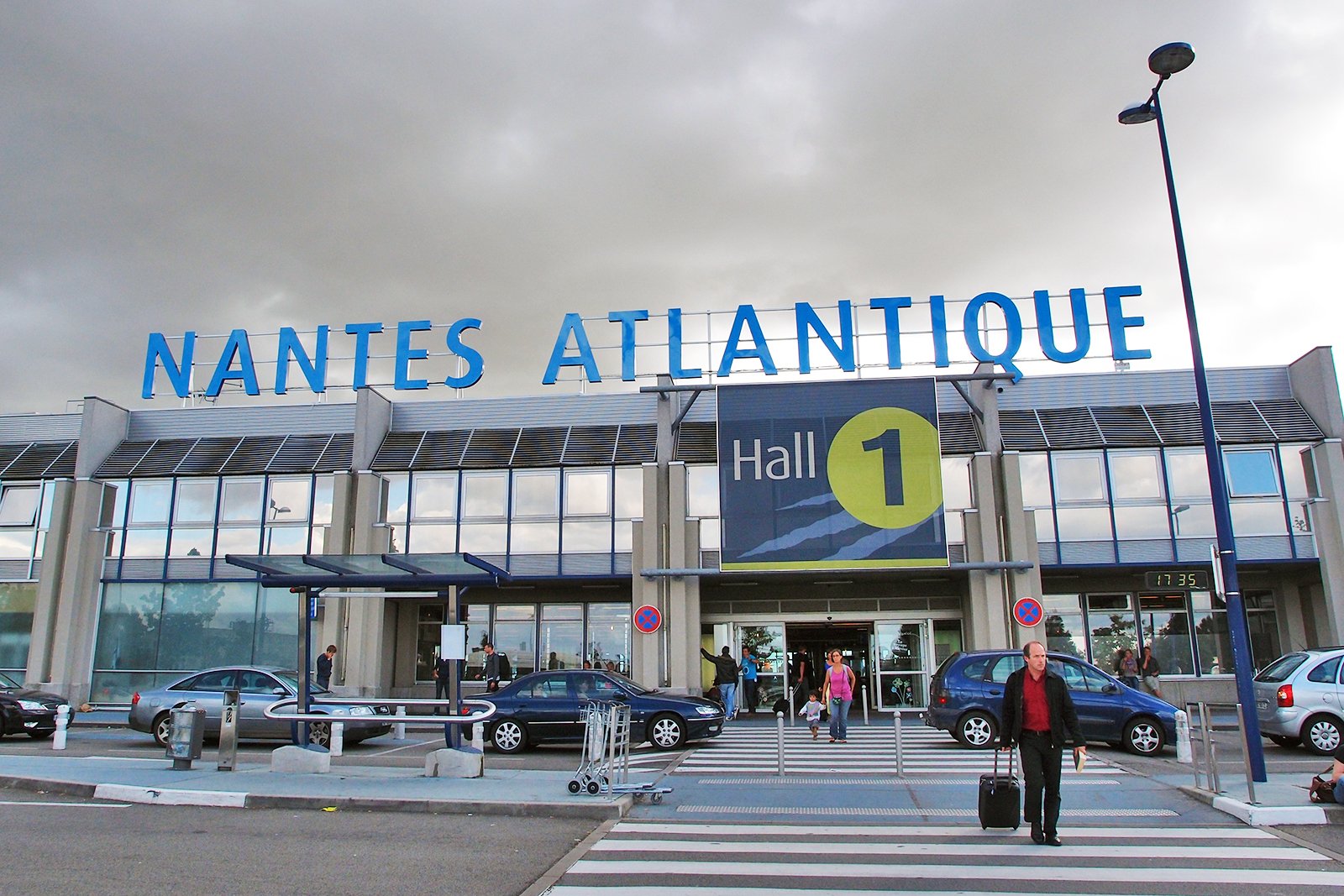 Nantes Atlantique Airport
Nantes Atlantique Airport is located in Bouguenais, 8 km southwest of central Nantes. It's a medium-sized international airport, mainly connected to European and North African cities. There are several transfer options to reach central Nantes:
A taxi to the city centre takes around 20 minutes. Taxi ranks can be found in front of arrival hall 3.
The airport shuttle bus (named Navette Tan Air in French) takes around 25 minutes. The shuttle bus stop can be found in front of arrival hall 2.
The bus and tram take around 40 minutes. From the airport, take bus 48 to Neustrie, then the tram to the city centre using the same ticket. It's the cheapest way to get downtown from the airport.
Car rental agencies including Avis, Budget and Hertz can be found in the arrivals halls.
Nantes Train Station
Nantes Train Station is 1 km east of the city centre. It can be reached in about 2.5 hours from Paris by TGV (Train à Grande Vitesse – High-Speed Train). The train station features 2 entrance halls: north and south. The northern hall is the main one. There's a tram station right in front of the doors. The southern hall is served by the airport shuttle bus. The tram and bus networks available at Nantes Train Station can get you almost anywhere in the city. Car rental agencies can be found in the southern entrance hall, and taxi ranks are at hand in front of both entrances.
photo by Guilhem Vellut (CC BY 2.0) modified
4
How to get around Nantes?
Travel tips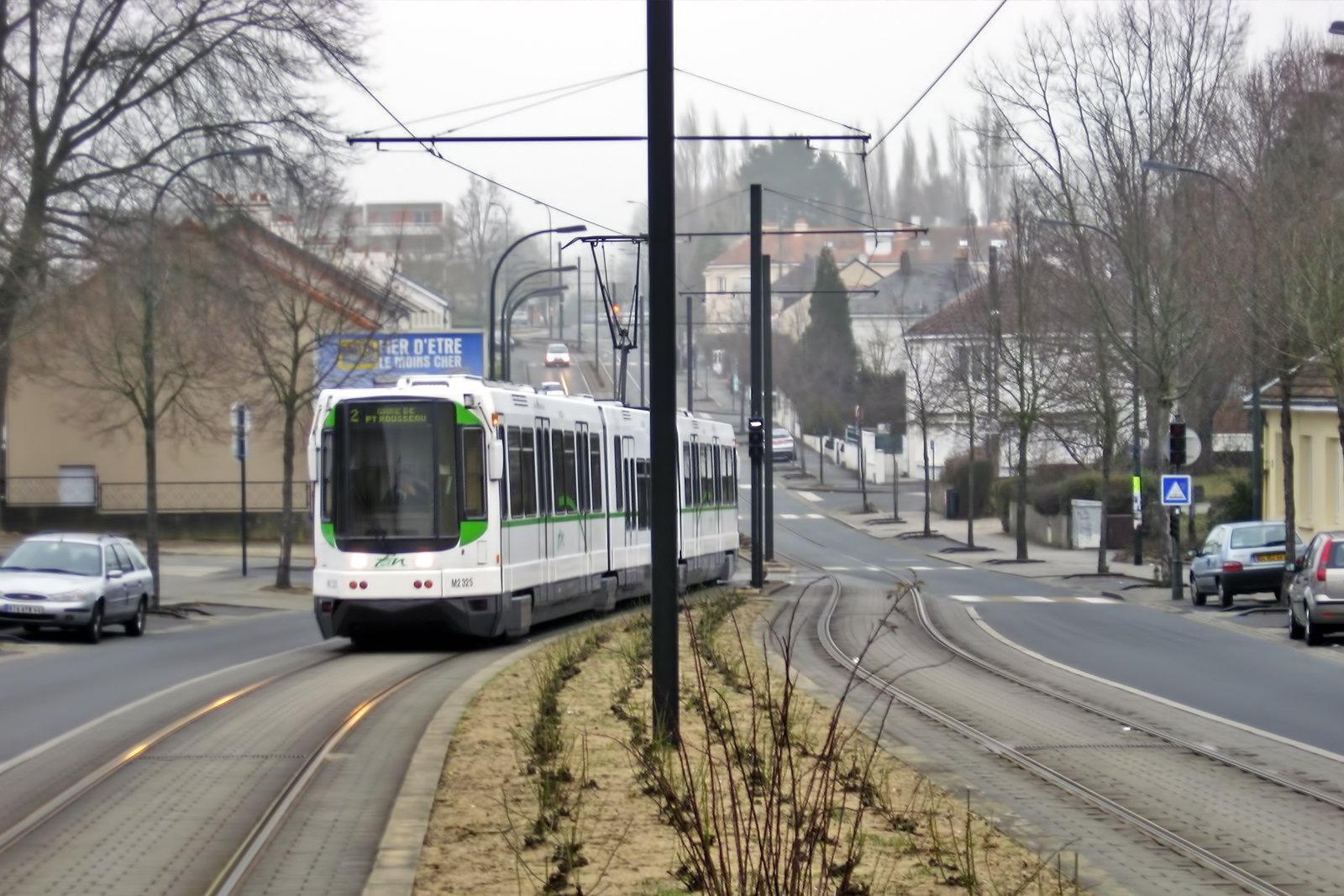 Nantes city centre is easily explored on foot. Many quaint pedestrian streets are lined with bars, restaurants and shops. The city centre also hosts attractions like the Castle of the Dukes of Brittany, Nantes Cathedral, and the Passage Pommeraye. For longer journeys, the city's public transport network includes bus and tram lines, as well as car- and bike-sharing schemes.
A single ticket is valid for 1 hour.
10-ticket carnets are also available.
You can purchase 24-, 48- or 72-hour Nantes City Cards. It includes unlimited use of public transport and free admission to 30 attractions.
photo by Smiley.toerist (CC BY-SA 3.0) modified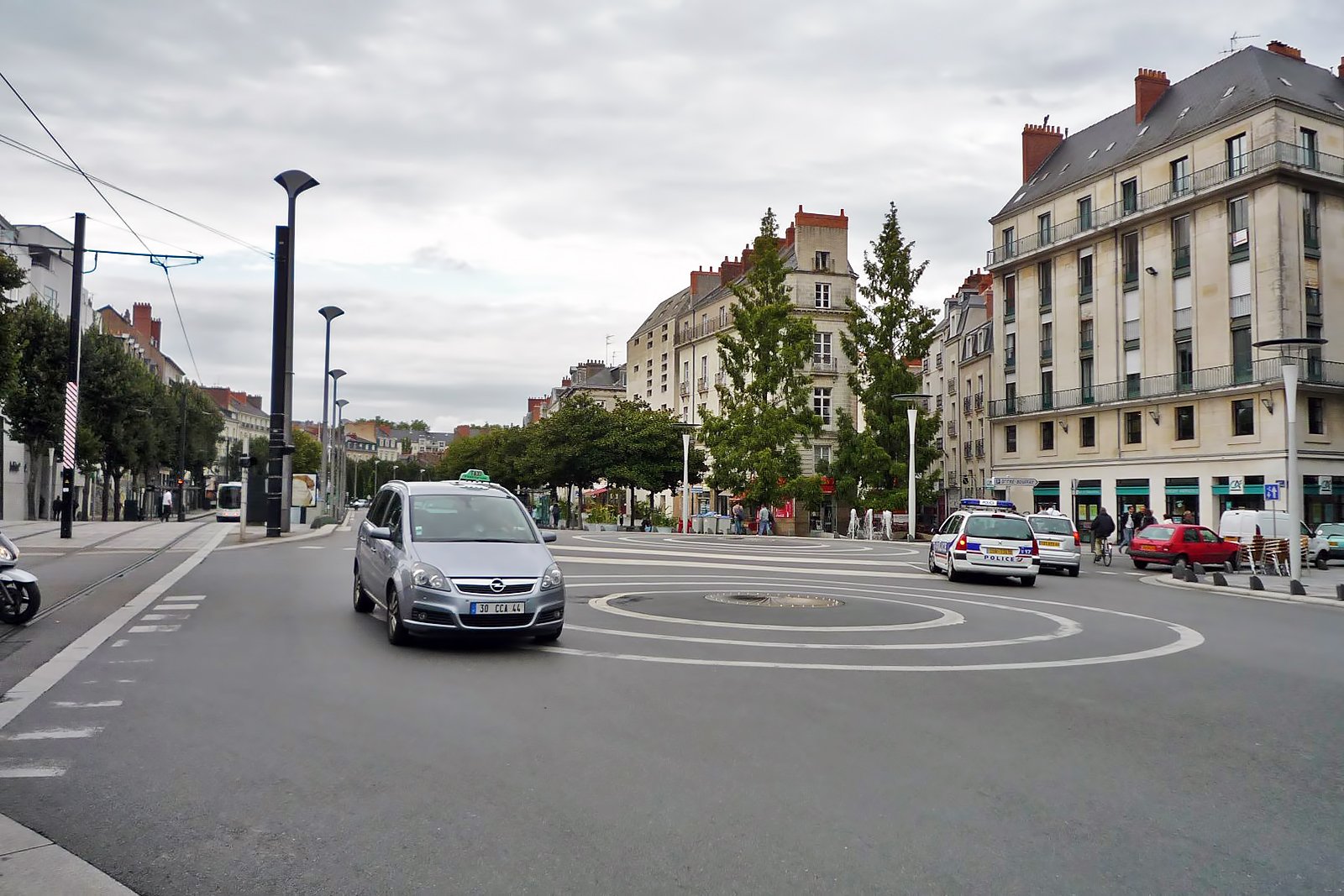 Taxi ranks can be found at Nantes Train Station and on Brancas Lane near Commerce Square, in the city centre. It's also possible to hail a cab on the street if there's no rank within 50 metres.
Taxi rates are fixed by the prefecture. Prices depend on the time, the day and the type of taxi.
If you do not speak French, provide the address of your destination on paper or smartphone.
Taxi apps including Uber, eCab, MyTaxi and Taxi-Nantes can be used to get around the city.
photo by Alain Rouiller (CC BY-SA 2.0) modified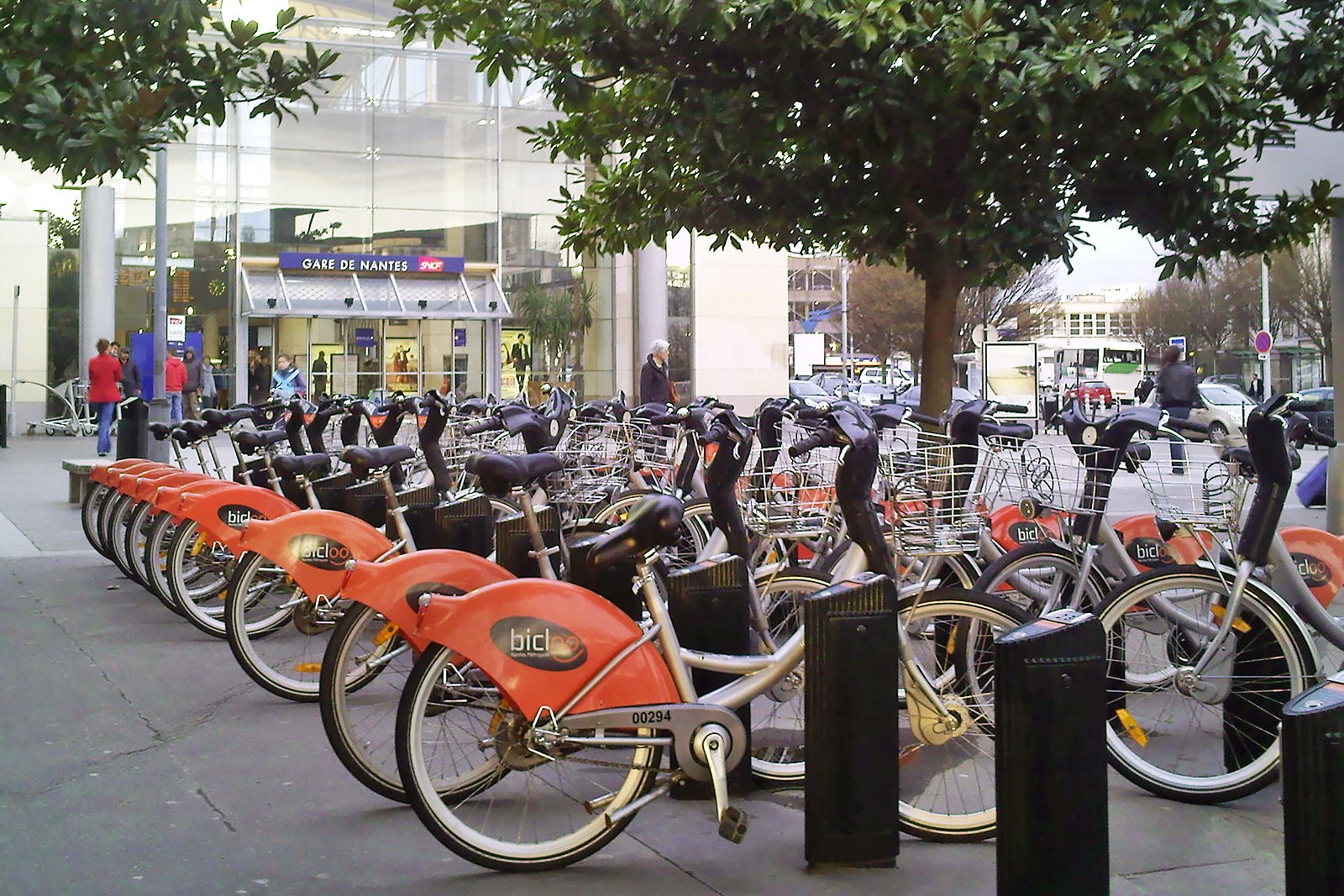 Bicloo Nantes Metropole is a bike-sharing scheme run by the city. Available 24/7 and featuring over 100 bike racks throughout Nantes, it offers an affordable and healthy way to get around the city.
photo by Hellotheworld (CC BY-SA 2.0) modified
7
What are the main annual events in Nantes?
Le Voyage à Nantes
What: Le Voyage à Nantes is an 18-km urban journey that follows a green line drawn on the ground. Along the way, you'll see heritage monuments, historical architecture and, during the festival, original works by contemporary artists. Concerts, free admission to museums at night, and a market selling local products are also part of this summer festival.
When: July–September
Where: Downtown Nantes
Festival des 3 Continents
What: Founded in 1979, the Festival des 3 Continents offers a different look at cinema and our world through a selection of fiction films and documentaries from Africa, Latin America and Asia.
When: November
Where: Espace Cosmopolis and various places and movie theatres in the city centre
Utopiales
What: One of the largest international science fiction festivals in Europe. Multidisciplinary programs range from literature and science to cinema and video games.
When: November
Where: Cité des Congrès de Nantes
Back to top