10 Ways to Enjoy Glamorous St Tropez on a Budget
How to Save Money in St Tropez
Glamorous St Tropez on the Côte d'Azur (French Riviera) may once have been just a quiet fishing village. But this town has long since attracted artists and creative types, and it's now been a place for big business for decades.
The jet set first drawn here by the azure waters, beautiful beaches and happening nightlife in the 1960s are still coming. That means that, with all the glitz, St Tropez is an expensive place to holiday. Even so, it's possible to save money on your trip here and enjoy glamorous St Tropez on a budget.
1
Sunbathe on one of St Tropez's public beaches
Avoid the sky-high prices of Pampelonne's famous beach clubs
The beaches of St Tropez are where most of the glamorous action is at – at least during the daylight hours. And no St Tropez beach is more favoured by the moneyed set than Pampelonne. This beach isn't even in St Tropez proper, but rather the neighbouring village of Ramatuelle, and it's packed pretty much bumper to bumper with beach clubs, restaurants and bars that will cost you an arm and a leg to visit. Unsurprisingly, the beach's car park is usually filled with luxury vehicles.
While there are public spots on Pampelonne for you to lay down your towel without paying, you're better off sticking with the public beaches in and around St Tropez itself – the Plage des Graniers is one of the more secluded and low-key of the bunch.
Location: 1 Plage des Graniers, 83990 Saint-Tropez, France
2
Seek out wallet-friendly restaurants
Chow down on delicious, more affordable local fare
St Tropez budget restaurants offer great southern French food, though certainly not all places are created equally. But what is certain is that at most places you'll pay a small fortune for the most modest of dishes that would set you back far less even in some of France's other popular hotspots.
The key to getting around this is being in the know about local favourites that deliver foodie pleasures at a more realistic price point. Consider casual hole-in-the-wall-style L'Aroma for excellent woodfired pizzas, or popular set menus featuring burgers, meat and fish dishes, and a range of vegetarian options at Basilic Burger. Traditionally local-flavoured Le Sporting offers affordable French dishes and a convivial atmosphere.
3
Shop for and eat local produce at St Tropez's markets
Pick up ingredients or a quick and tasty lunch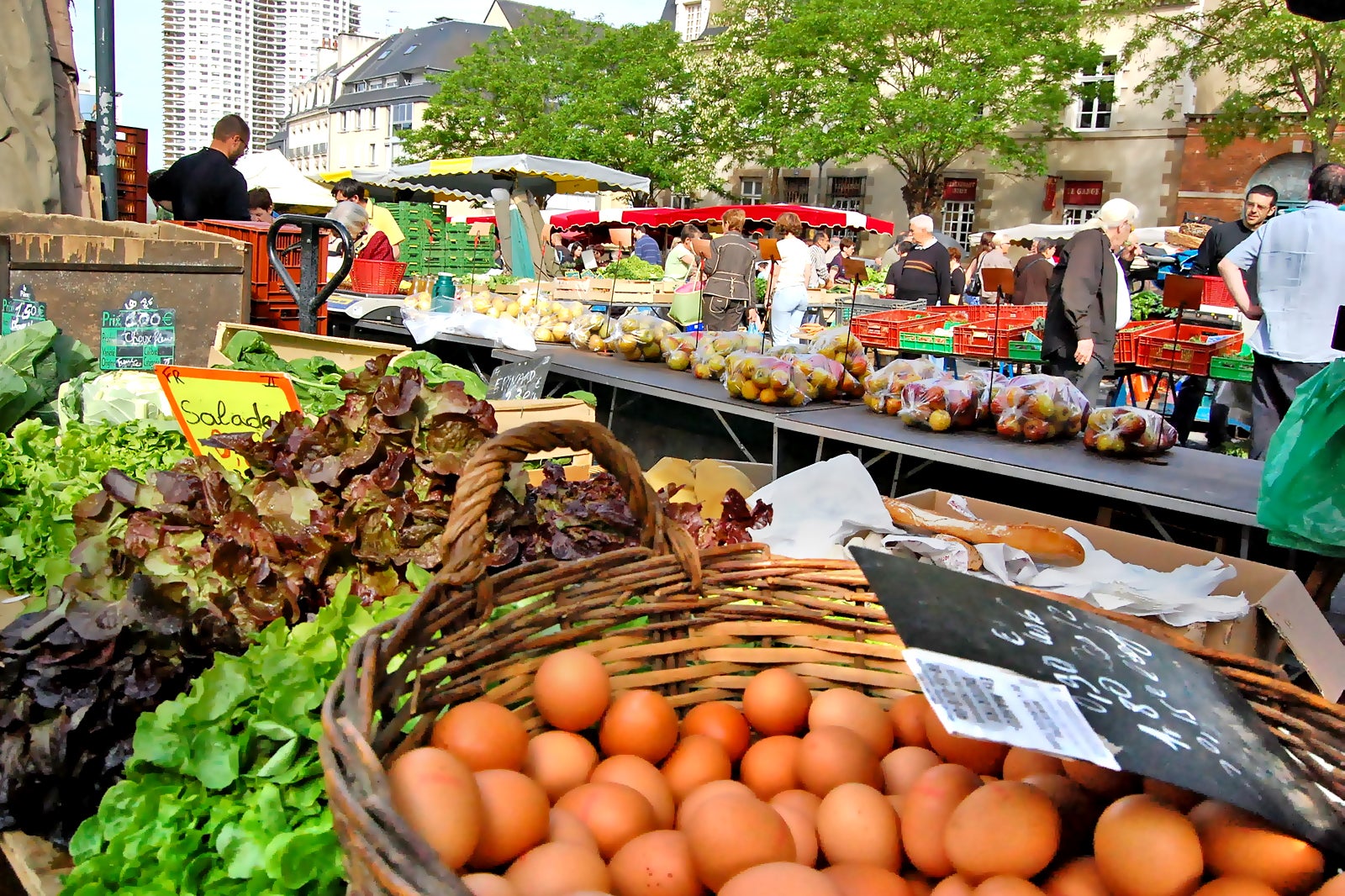 If you're staying in self-catering accommodation in St Tropez and don't mind cooking, then shopping for ingredients at local markets is always going to be the way forward when it comes to saving a bundle on meal costs. In fact, even if you don't have access to a kitchen, markets can be great places to score inexpensive lunches that you can devour as you wander the photogenic rows of produce.
Make time to visit the daily Place aux Herbes market which takes place in the early morning, or if you're a later riser you can head for the twice-weekly Place des Lices market instead.
photo by Trizek (CC BY-SA 3.0) modified
4
Browse for goodies in La Ponche's local boutiques
Navigate through the price tags in high-end outlets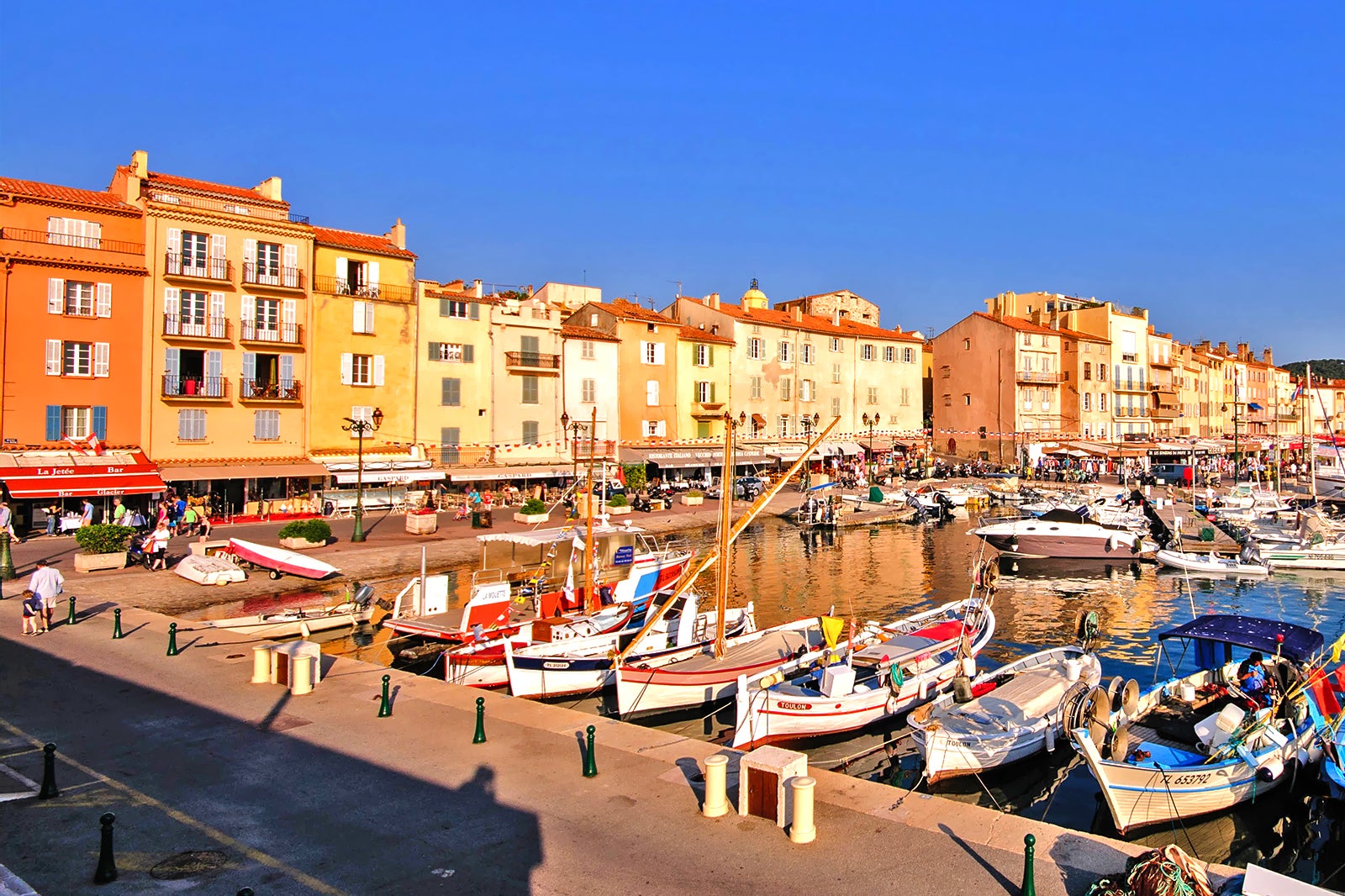 Shopping in St Tropez is of course among the most favoured activities of the affluent folks who consider it their summer playground. So, don't be surprised if your eyes water at the sight of some of the price tags in the town's admittedly beautiful boutiques. You can of course window shop in those most fabulous of retail emporiums without spending a penny, but there are also nice things to be had at less insane prices if you focus on local shops.
Wander beyond the usual paths of La Ponche to find boutiques that still cater to local tastes – you're still not going to find bargain basement prices, but you might as well pick up a little something that doesn't quite break the bank.
Location: La Ponche, 83990 Saint-Tropez, France
5
Stay on the outskirts of St Tropez
Cut the cost of pricey central accommodation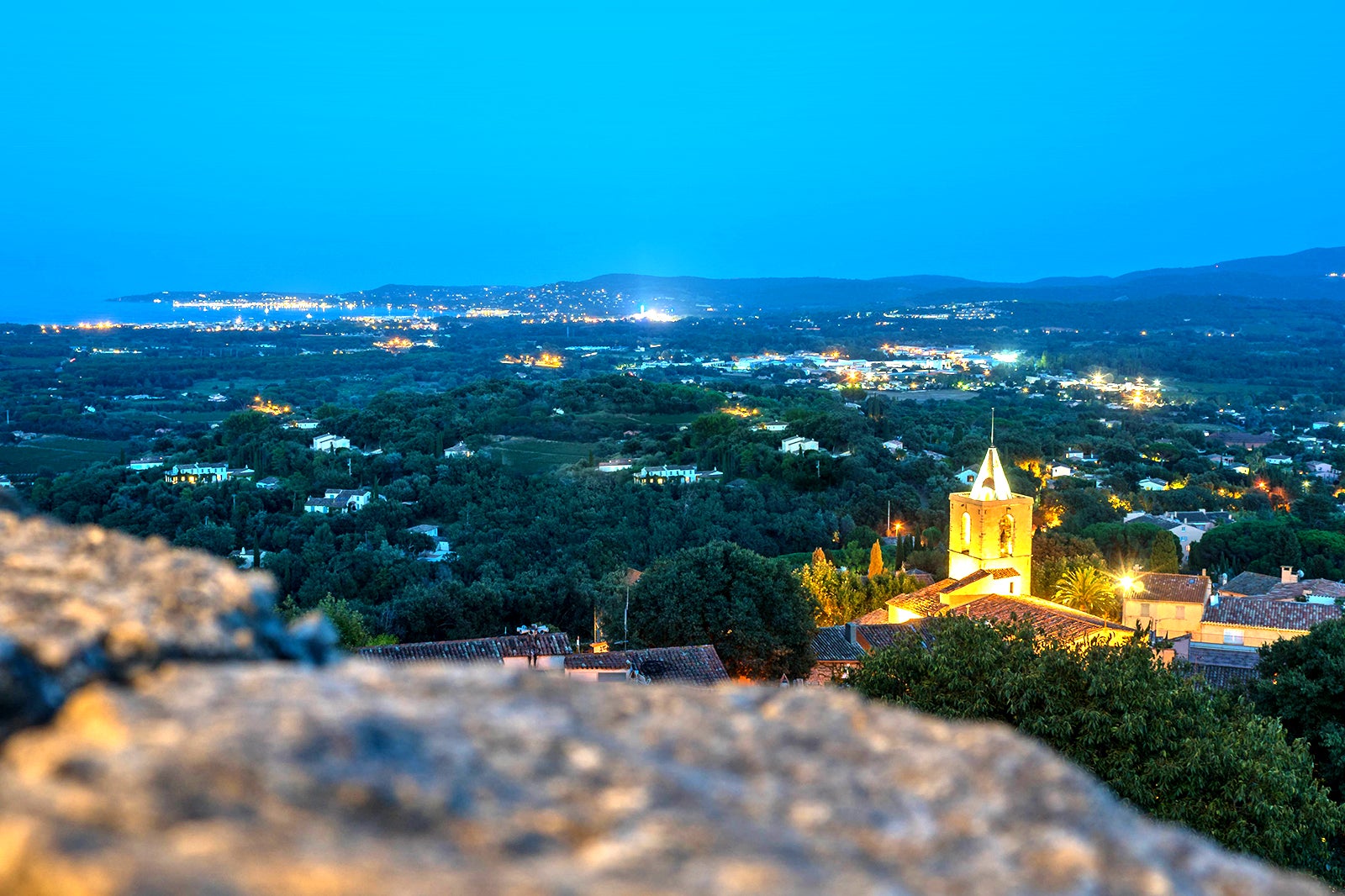 St Tropez is among the most expensive places in France when it comes to accommodation, and the cost of somewhere to rest your head is likely to eat into your travel budget, big time.
Opting to stay a little outside St Tropez proper may help you considerably cut that cost, while still putting you within easy enough reach of the town to make the most of its beaches and other attractions. In particular, the neighbouring village of Grimaud and its surrounds make for a far more budget-friendly place to call home. Self-catering holiday parks like Les Restanques are a good option to consider.
Location: Village Les Restanques, 1113 Chemin de la Bardasse, 83310 Grimaud, France
Phone: +33 891 701 036
6
Spend a day out at family-friendly Port Grimaud
The Venice of France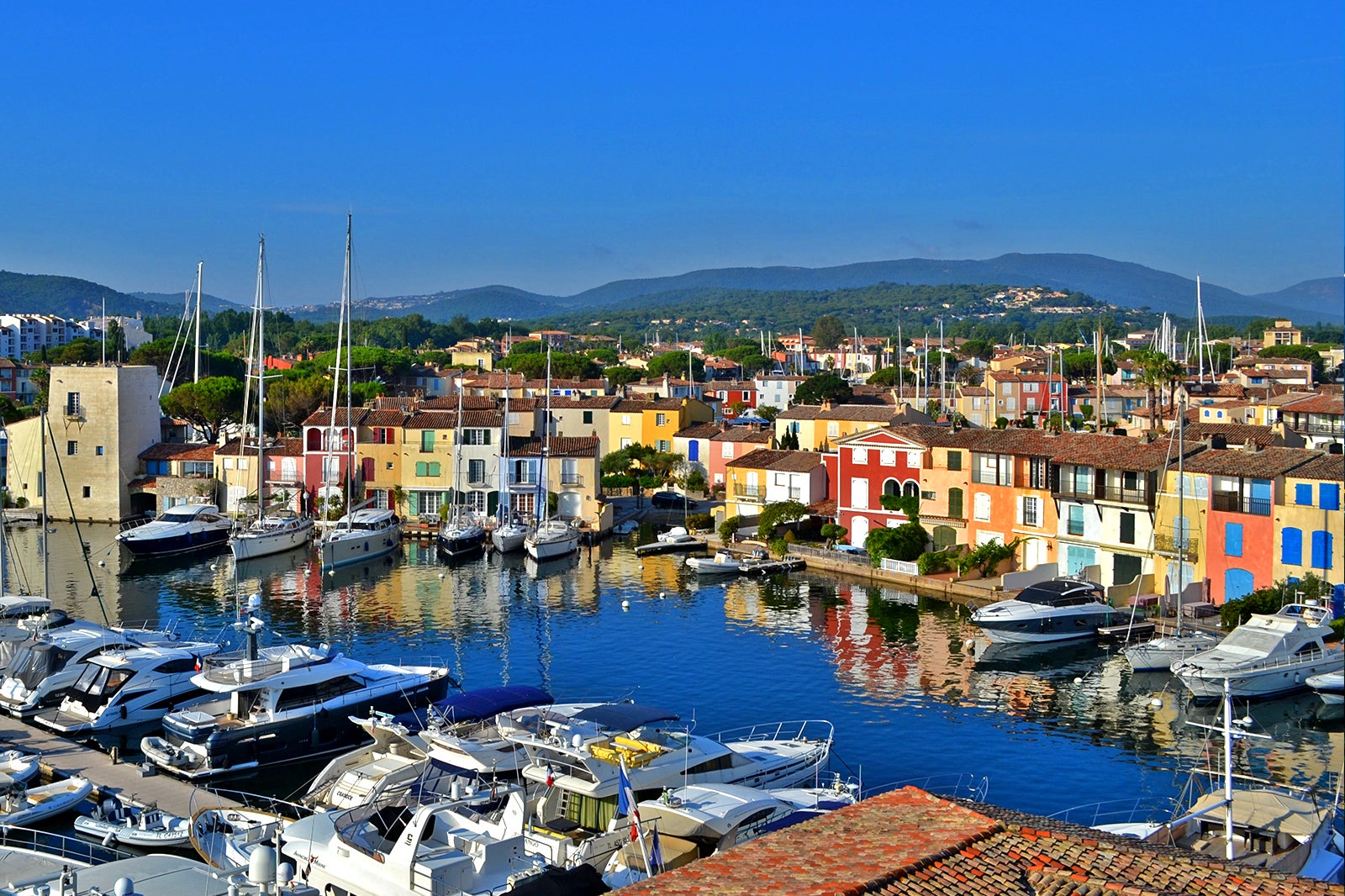 While people flock to St Tropez in the tens of thousands every summer to see and be seen, attractions here are thinner on the ground than you might expect.
Once you've spent some time on the beach, done some window shopping, and explored the local markets in St Tropez, heading out of town for your next adventure can be a good way not only to save some cash but also to keep your interest piqued. Port Grimaud, the so-called 'Venice of France', is a medieval Provencal village that makes for a great family-friendly day trip.
Location: Grimaud 83310, France
7
Get to and around St Tropez by bus
Save a bundle on taxi and parking fees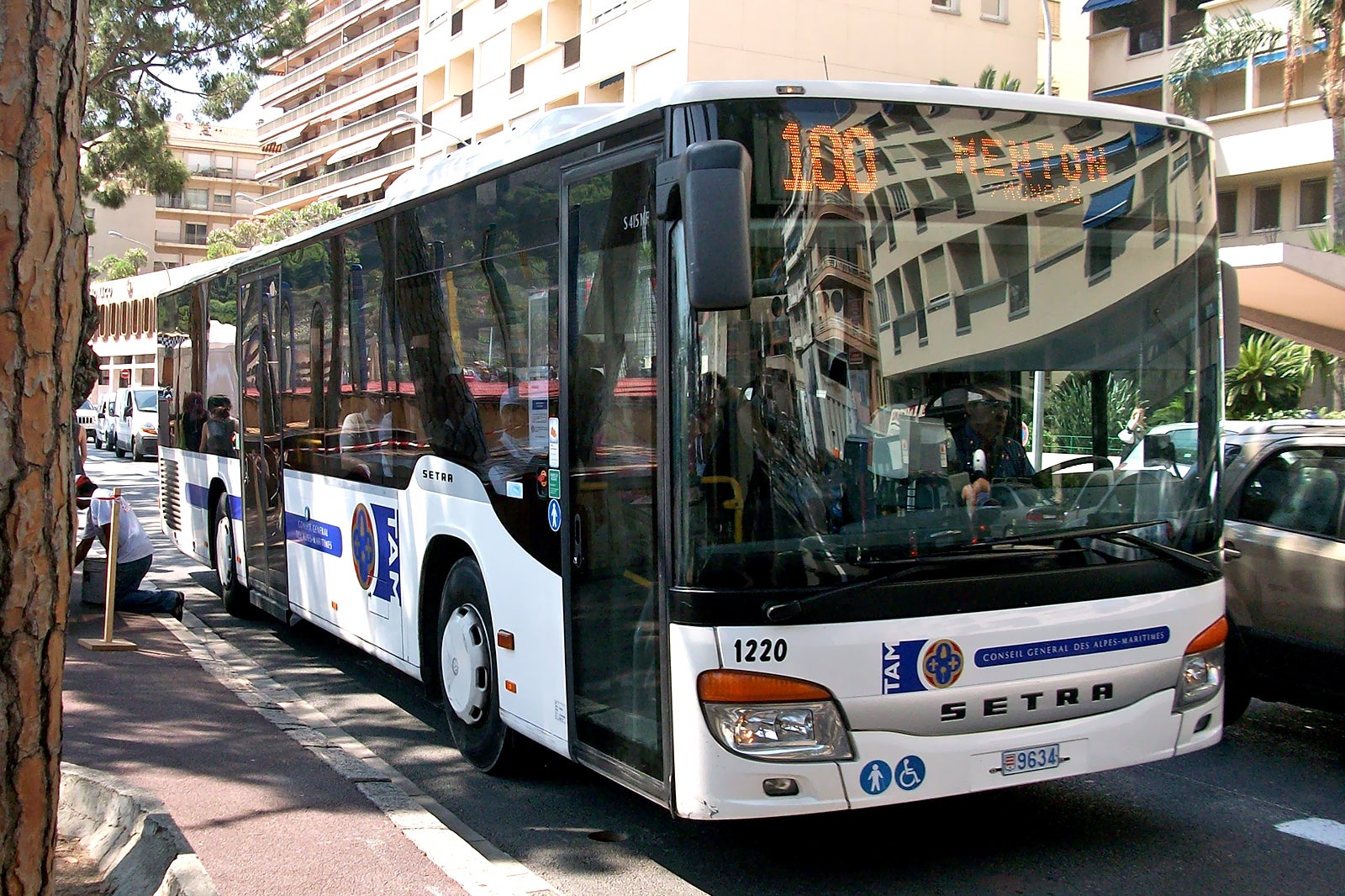 When in St Tropez, you'll want to save pennies in any way you can. Given it's a good 105 km from Nice Côte d'Azur Airport to St Tropez, getting into the city first might well be pricey, but once you're there you can make use of the decent bus network to cut costs.
Operator Varlib's buses aren't terribly regular, so you might have a bit of a wait at times. They'll save you a bundle on taxi fares or parking fees, though. Among the most useful routes is the 7705, which can get you from St Tropez town to Pampelonne beach in Ramatuelle. The 7801 also makes the 2-and-a-half-hour journey from St Tropez to Toulon, useful if you're flying into or out of Toulon Hyères Airport.
photo by Kevin.B (CC BY-SA 3.0) modified
8
Soak up the views from Les Tours naval towers
Superb lookout points over the French Riviera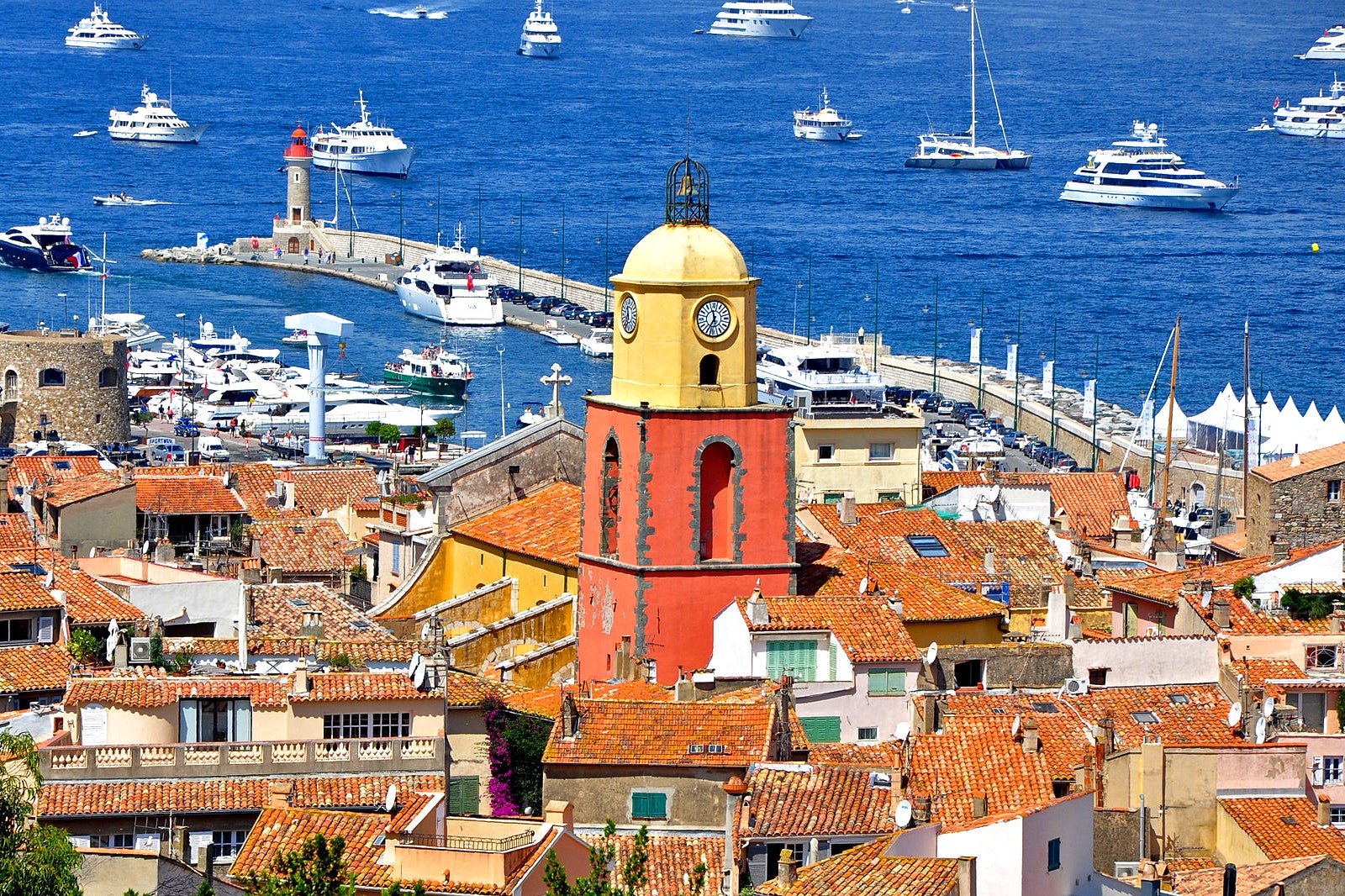 St Tropez and the Côte d'Azur offer stellar sea views that needn't break the bank. This is especially true if you head to La Ponche for Les Tours, which are 3 of the area's 4 remaining 15th- and 16th-century coastal defence towers.
The stone towers Tour du Portalet and Tour la Vieille are both situated on a pier, built as part of a line of coastal defence. Their days of guarding against attacks have long gone and they now offer the best sea views since they're located right at the water's edge.
Location: Tour Portalet, 26 Rue du Portalet, 83990 Saint-Tropez, France
photo by Starus (CC BY-SA 3.0) modified
9
Make the most of inexpensive cultural attractions
Museums you can enter for small change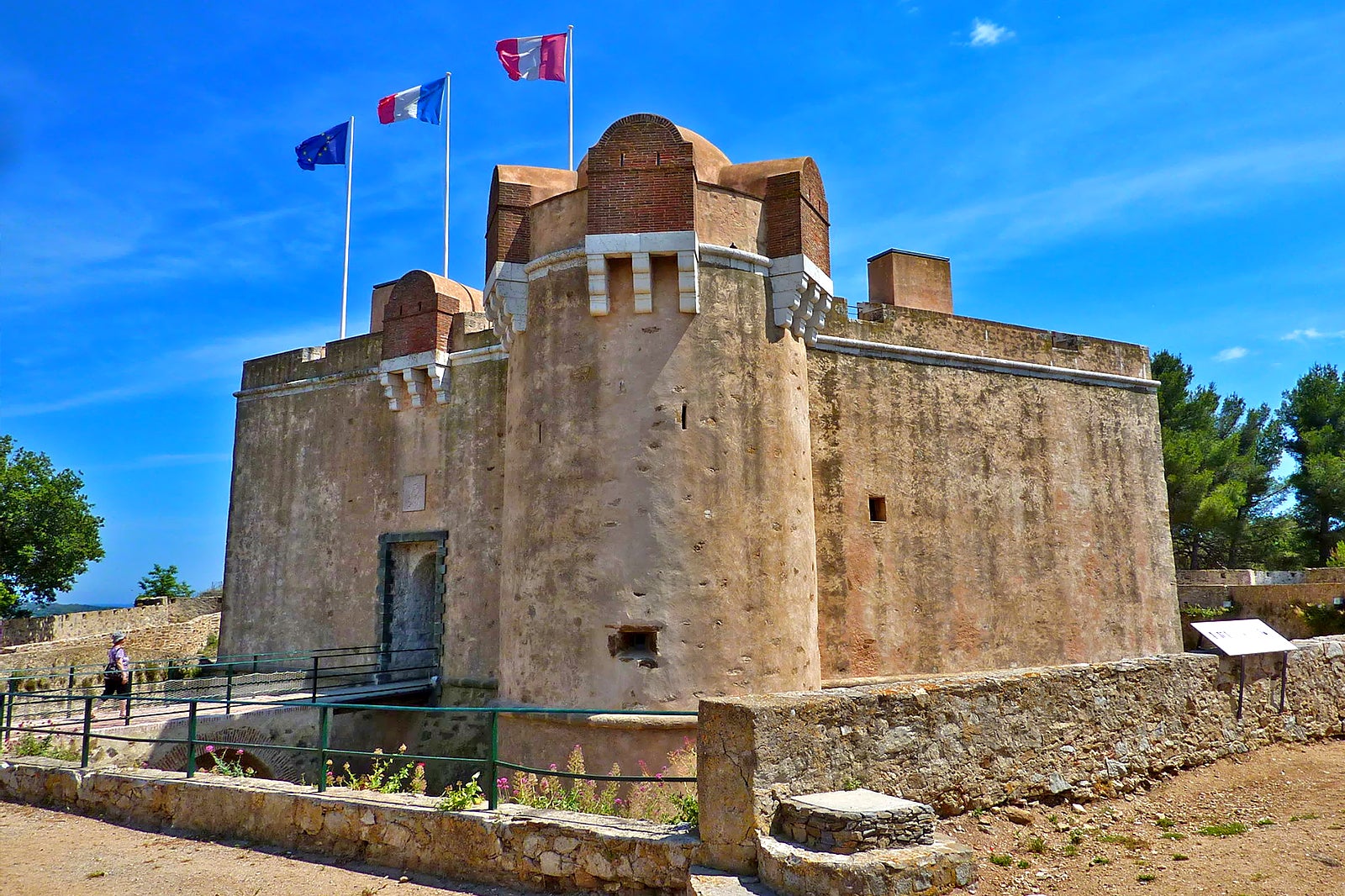 Families
Photo
Budget
History
St Tropez has several cultural attractions around the town that won't leave you out of pocket. The town has a proud cultural history, and the desire to show it off to interested visitors is reflected in the modest admission fees at many sights.
Not only will taking in places like the Musée d'Histoire Maritime (Maritime History Museum), Musée de la Gendarmerie et du Cinéma (Gendarmerie and Cinema Museum) and Maison des Papillons (Butterfly Museum) give you a fuller appreciation for St Tropez but getting in in the first place will also only set you back a few euros.
photo by André Payan-Passeron (CC BY-SA 3.0) modified
10
Location-spot St Tropez's famous films
Pay homage to the silver screen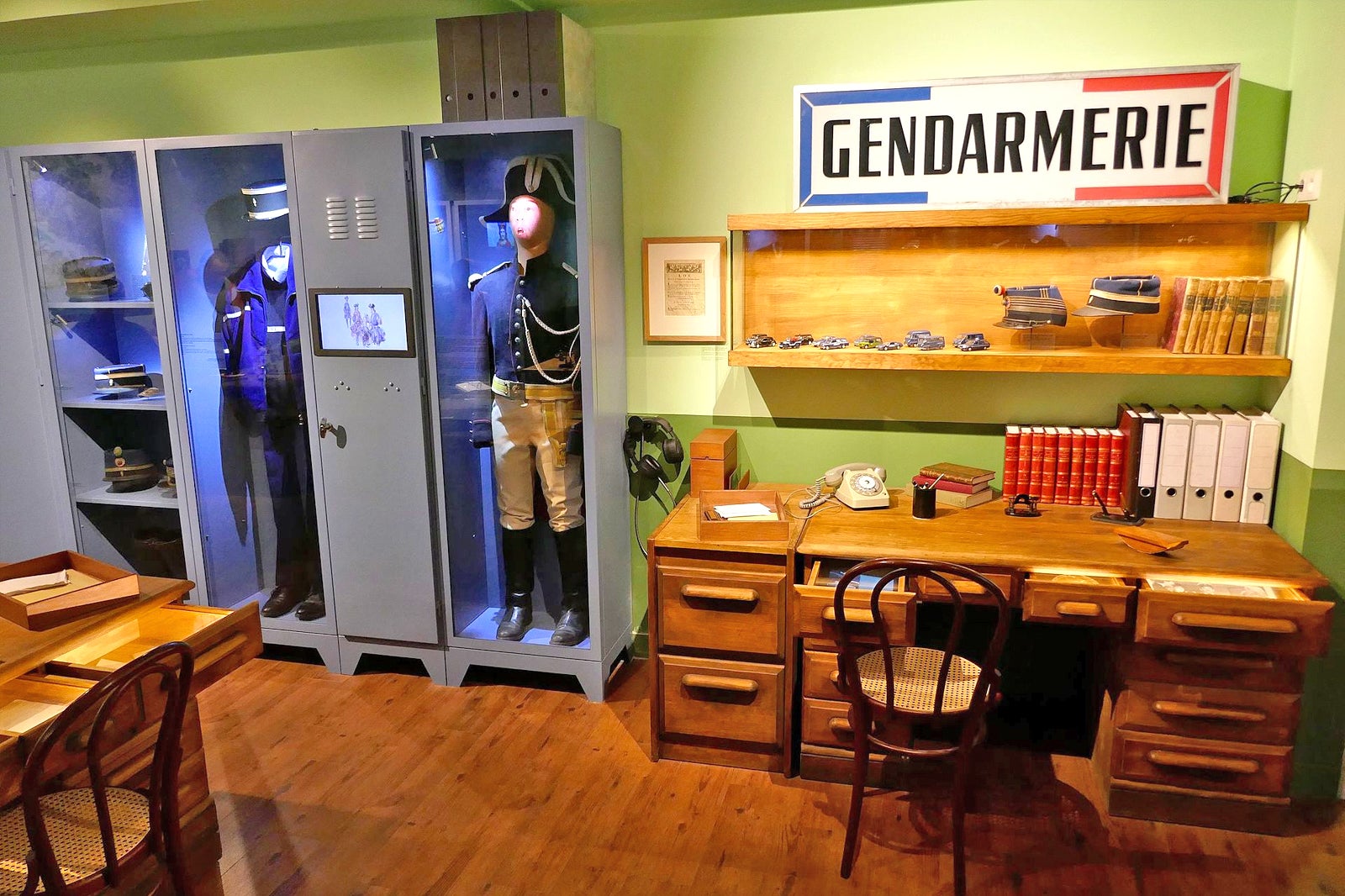 If there's one place St Tropez is famous, other than in the hearts and minds of the world's rich and famous, it's on the silver screen. It was Brigitte Bardot who first truly put St Tropez on the map with And God Created Women (1956), catapulting the little town from an admittedly already exclusive artists' haven into the ultimate glitzy-glamorous celebrity hideout that it is today.
One of the best ways to sightsee here – especially on a tight budget – is to follow in the footsteps of the films shot here over the years and visit the famous sets. Of course, you can gaze at the waves on most-famous-of-all Pampelonne beach, but also make time for the Cimetière Marin de St Tropez (St Tropez Cemetery) and the gendarmerie building that's now the Musée de la Gendarmerie et du Cinéma (Gendarmerie and Cinema Museum).
Location: Cimetière Marin de St Tropez, Chemin des Graniers, 83990 Saint-Tropez, France
photo by FR (CC BY-SA 4.0) modified
Back to top