Bordeaux Travel Essentials
Useful Information to Help You Start Your Trip to Bordeaux
Our Bordeaux Travel Essentials lays out the essential information you need to help planning your trip to one of the most popular destinations in France. No matter how frequently you travel, some questions will always need answers: What's the weather like? How can I get from the airport to my hotel? What currency and type of plug do I need? We have all these answers plus other basic info about the best time to go, getting there, getting around, and a few useful travel tips.
It's all compiled in this Bordeaux Travel Essentials. After reading this short and easy-to-read guide, you will be a little more prepared to start your trip in Bordeaux.
1
When is the best time to travel to Bordeaux?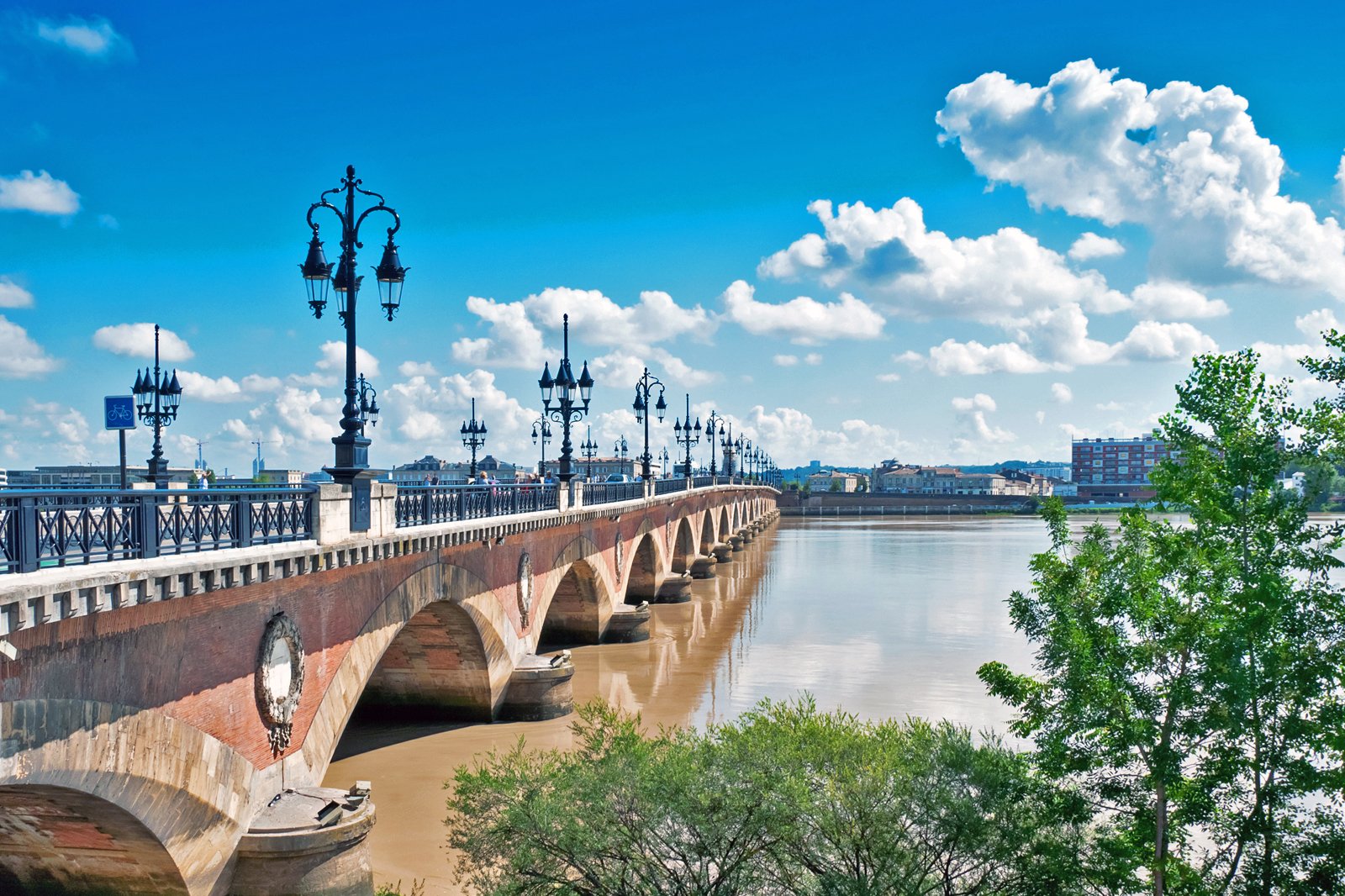 Bordeaux has an Oceanic climate, with cool winters and long, warm summers.
Average temperatures range from 3ºC in winter to 26ºC in summer.
The rainiest time of the year is from October to April, with an average of 10-12 rainy days per month. A few downpours can also occur in summer.
Bordeaux is pleasant all-year-round, yet the best times to visit are in June and September. The temperature is just fine, you'll avoid the crowds of July-August, and enjoy more affordable hotel and flight prices.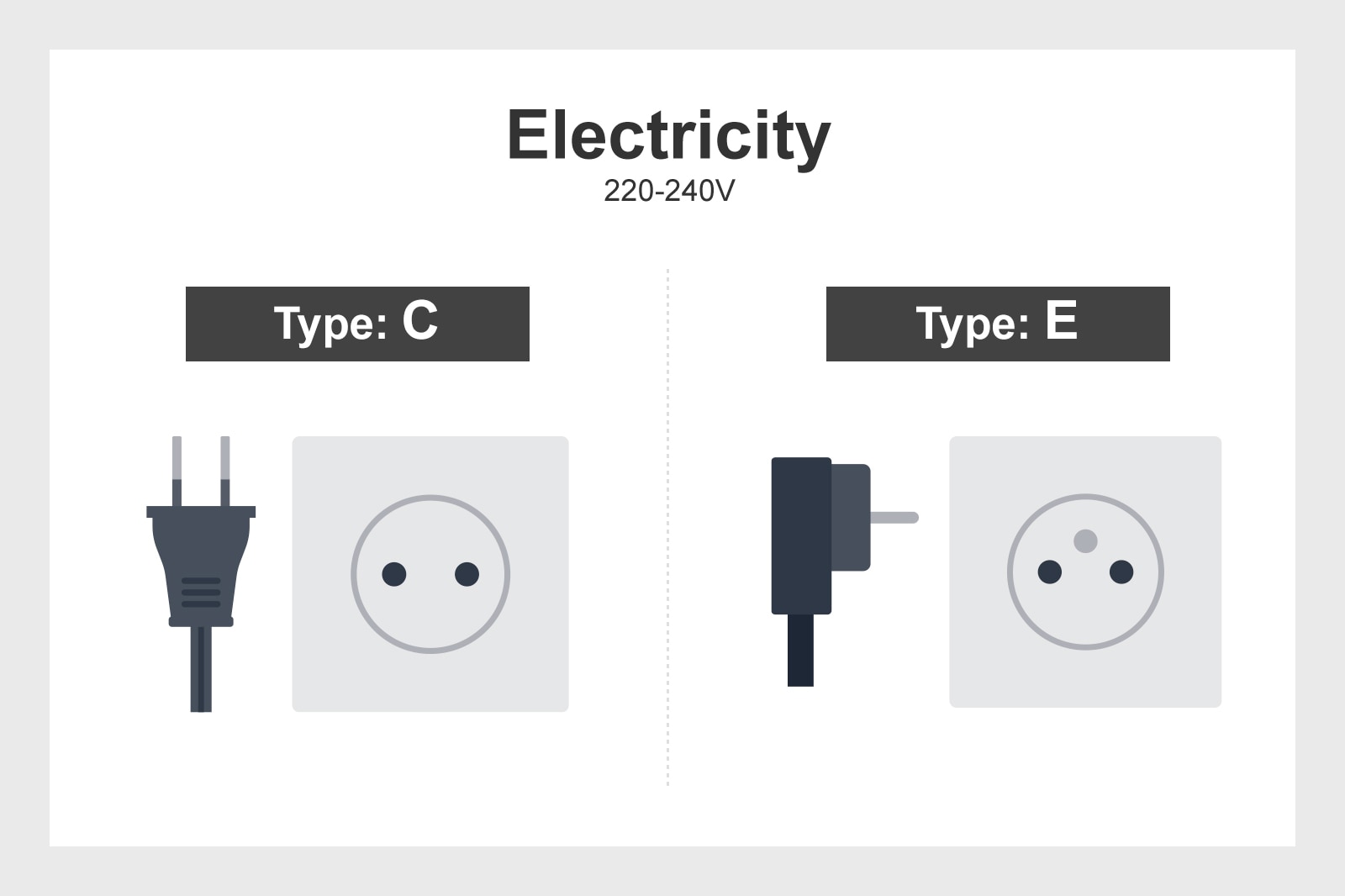 Primary languages: French
Plug types: C, and E
Electricity: 220-240 V
Currency: Euro (€)
International dialling code: +33 5
Emergency telephone number: 112
3
How to get to my hotel in Bordeaux?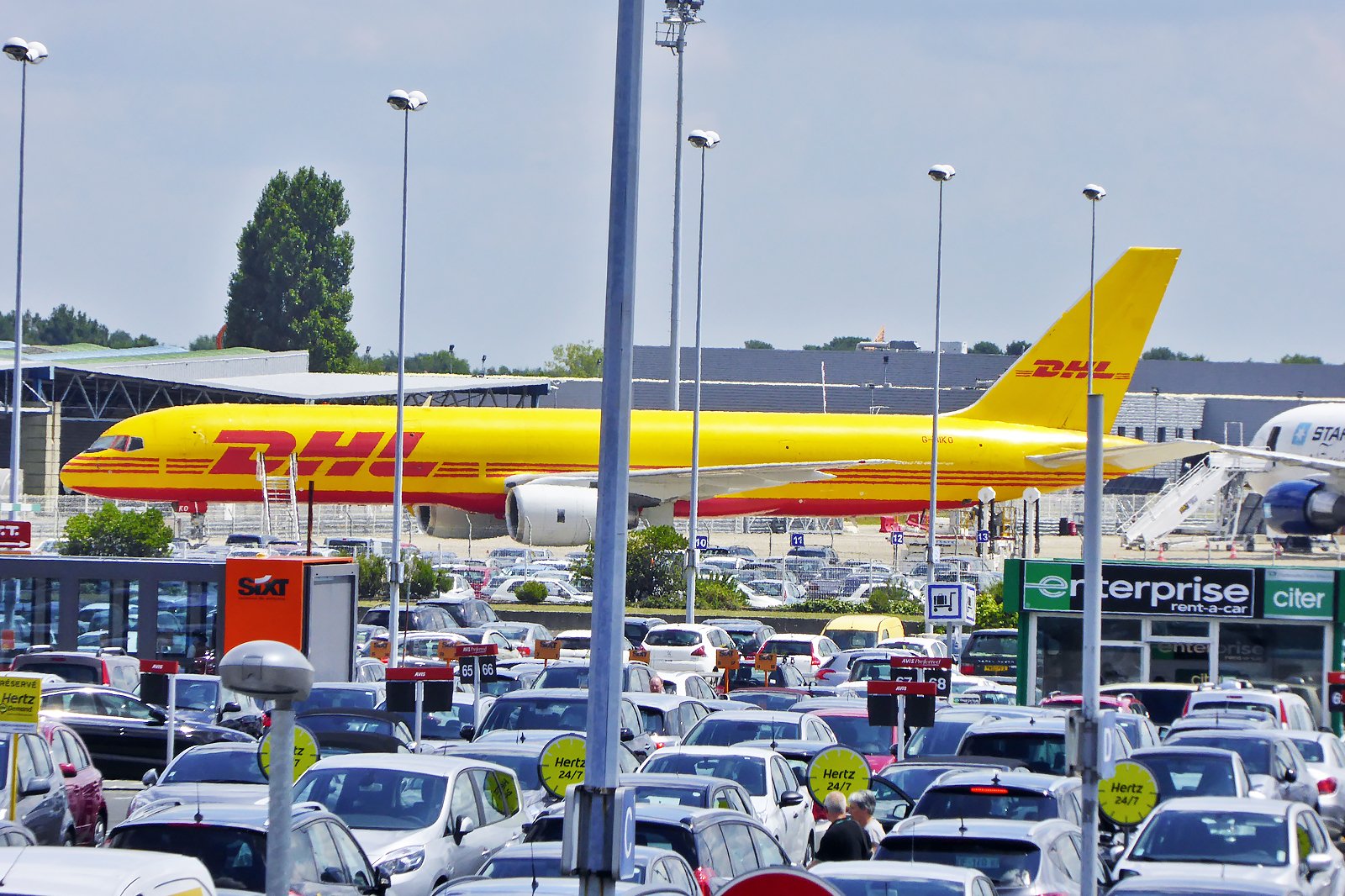 Bordeaux–Mérignac Airport
As its name implies, Bordeaux–Mérignac Airport is located in Mérignac, 11 km west of the city centre. The airport is mainly connected to major cities in France, Europe and North Africa. It features 2 terminals. The main terminal has 2 halls, A and B. The main terminal is home to a selection of eateries, shops and facilities such as banking services. The smallest terminal is named Billi and is served by low-cost airlines. There are several transfer options to reach central Bordeaux:
A taxi to the city centre takes around 20 minutes. Taxi ranks can be found outside the arrivals hall.
The airport shuttle bus takes around 30 minutes. The shuttle bus stop can be found in front of the arrivals hall B of the main Terminal. It links the airport to Bordeaux-Saint-Jean Railway Station, just south of the city centre.
The bus Line 1+ takes around 55 minutes. The bus stop can be found in front of the main terminal's Hall B. It links the airport to Bordeaux-Saint-Jean Railway Station, just south of the city centre. It's the cheapest option to get downtown from the airport.
Car rental agencies can be found in the Halls A and B of the main terminal.
Bordeaux-Saint-Jean Railway Station
Also known as Bordeaux-Midi, Bordeaux-Saint-Jean Railway Station is the main train station in Bordeaux. It's located just south of the city centre. The departure and arrival halls are separated by the station buffet. Bordeaux can be reached in about 2 hours from Paris by TGV (Train à Grande Vitesse – High-Speed Train). From the train station, the transfer options to your hotel include bus, tram, taxi and cars for hire.
4
How to get around Bordeaux?
Travel tips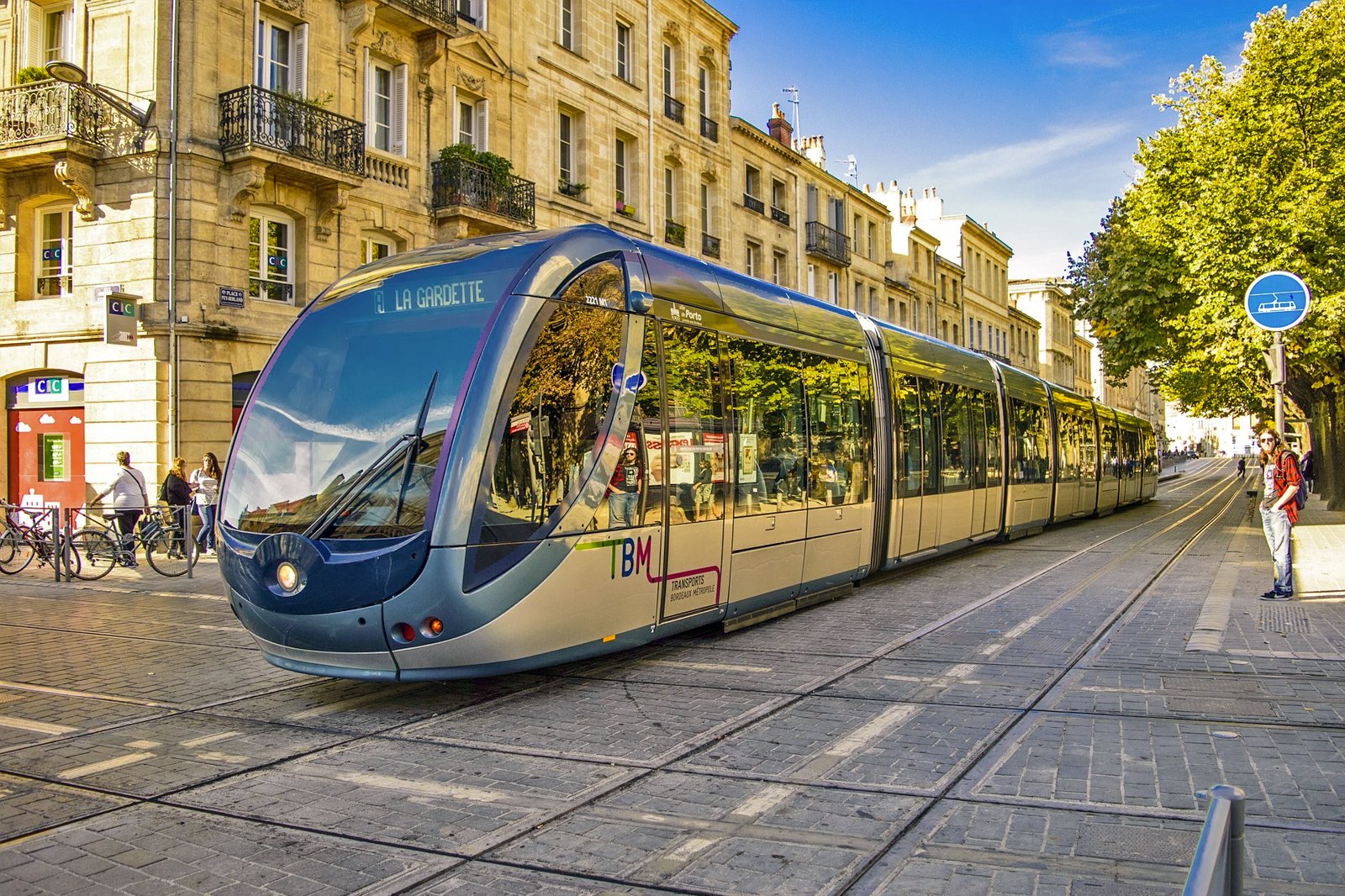 The best way to explore Bordeaux city centre is on foot. The Old Town is home to many attractions such as the Place de la Bourse, the Basilica Saint-Seurin and the Museum of Aquitaine. It also hosts a great choice of dining and shopping options.
For longer journeys, the city's public transport services provide an affordable and efficient way to discover the city. Bus and tram lines criss-cross Bordeaux and permit you to go everywhere in the city. Public transport in Bordeaux is run by the TBM (Transports Bordeaux Métropole), which means that a single ticketing system makes travellers' life easier.
Single tickets and 1- to 7-day travel cards are available. They permit unlimited use of public transport.
You can also purchase a 24-, 48- or 72-hour Bordeaux City Pass. It includes limitless use of public transport and free admission or discount to many museums and attractions.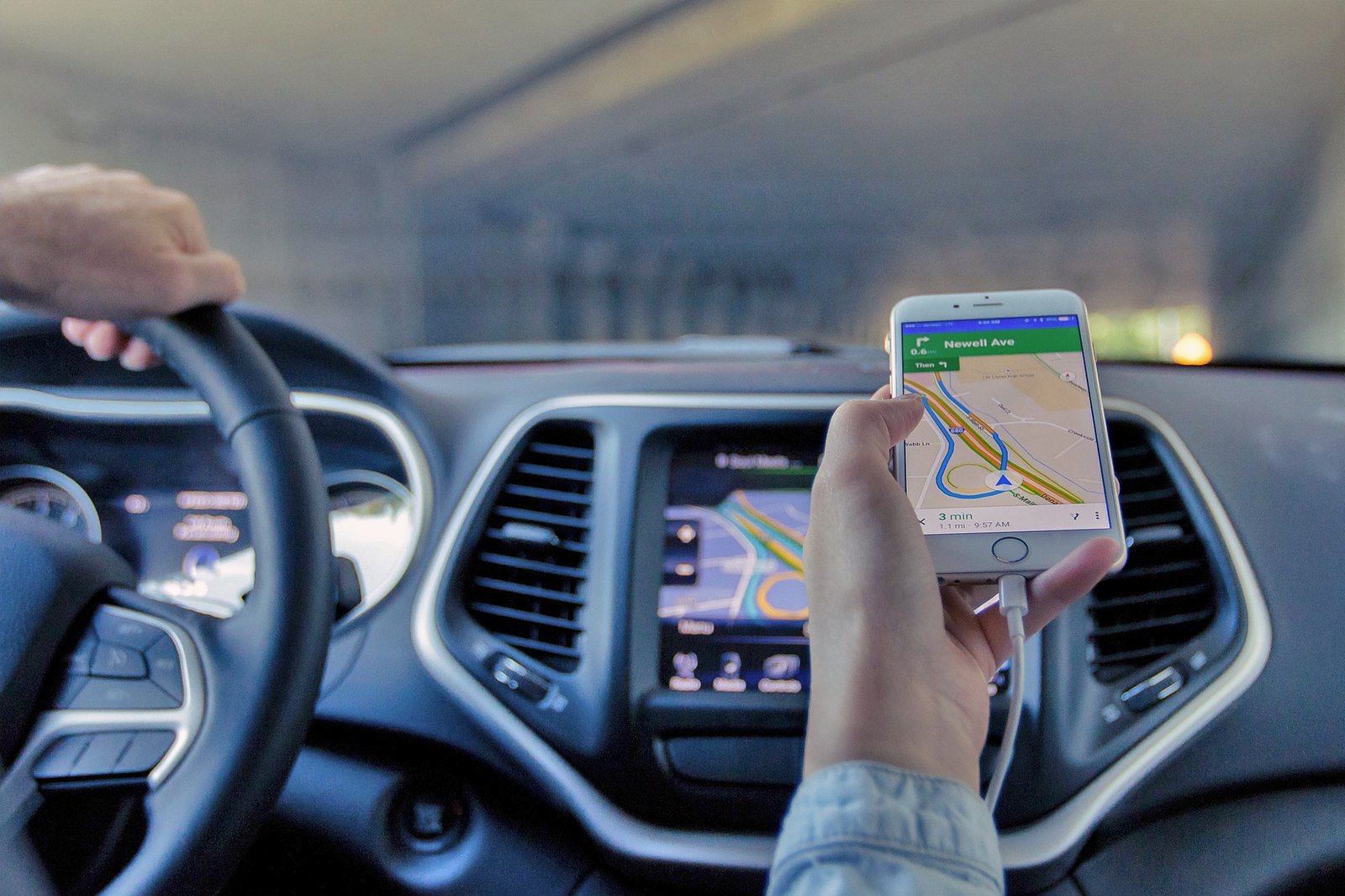 Taxi ranks can be found at Bordeaux-Saint-Jean Railway Station and near the main attractions in the city centre. It's also possible to hail a cab on the street if there's no rank within 50 metres.
You can book a taxi on the phone with companies such as Taxis Couleurs Bordeaux (+33 5 56 21 33 33) or Aquitaine Taxis Radio (+33 5 56 86 80 30).
Taxi rates are fixed by the prefecture.
Rates are slightly higher at night and on weekends.
Most taxis accept the payment of the fare by credit card.
If you do not speak French, a good way to tell the taxi driver where you want to go is by showing him a piece of paper, or your smartphone, with the address of your destination written on it.
As usual when travelling abroad, beware of taxi scam and double-check that the meter is on.
Taxi apps including Uber, eCab and Taxis Couleurs Bordeaux can be used to get around the city.
V3 (VCub) is a bike-sharing scheme run by the city of Bordeaux. Available 24/7 and featuring over 1,500 bikes available in more than 130 docking stations, it offers an affordable and healthy way to get around the city.
A refundable deposit is required. You can subscribe online, at 1 of the 80 docking stations equipped with a credit card terminal or by simply calling +33 9 69 39 03 03.
photo by Gaël Aveline (CC BY 2.0) modified
7
What are the main annual events in Bordeaux?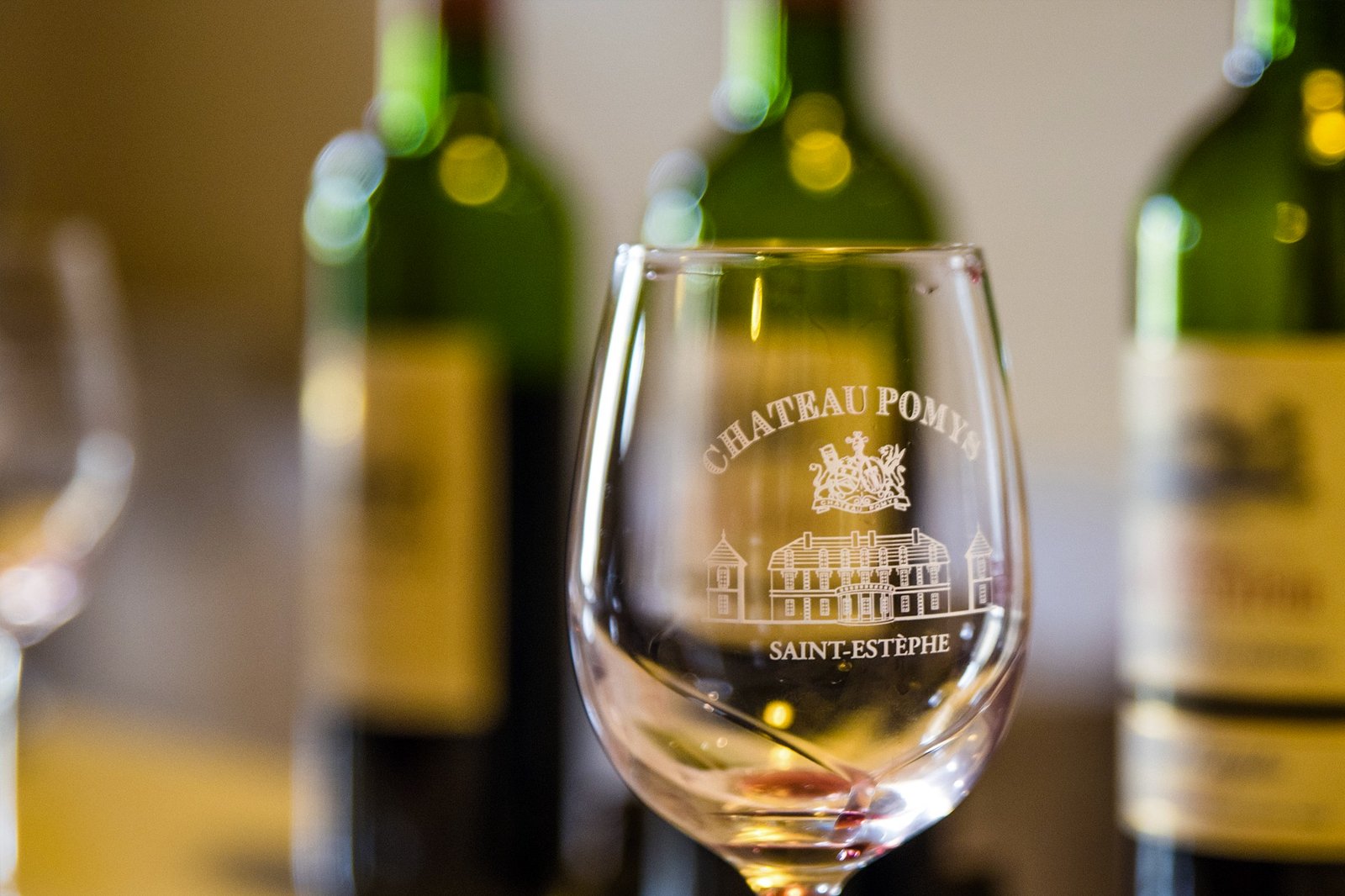 Bordeaux Fête le Vin
What: Taking place once every 2 years (on even numbered years), this huge wine festival is a celebration of great wine, fantastic cuisine, along with fun fairground games and evening fireworks.
When: June (every 2 years)
Where: 2 kms of stalls and attractions along the River Garonne in the city centre
Wine Chateaux Open Visits
What: Over 50 wine producers in and around Bordeaux allow the public to come and sample the new vintages.
When: November
Where: Many vineyards near Bordeaux
Bordeaux Open Air
What: Every Sunday during the summer, free electronic music concerts featuring DJs from all over the world are held in the metropole's largest parks.
When: Sundays in July and August
Where: Various parks in Bordeaux Metropole
Back to top