10 Best Things to Do in Corsica
What is Corsica Most Famous For?
Corsica features a wide range of attractions and activities, as well as opportunities to discover the unique character of the island. Jutting out from the warm waters of the Mediterranean Sea between France and Italy, Corsica is famed throughout Europe for its stunning scenery.
Corsica is popular for both its mountainous central area and stunning white sand beaches lapped by turquoise waters. From its largest cities such as Bastia to its small and remote villages like Vizzavona, there's a lot to experience in Corsica. Check out below what you should not miss if you come by this lovely island.
What are the best things to do in Corsica?
1
Porto-Vecchio
Spend your holiday on some of the most beautiful beaches in Corsica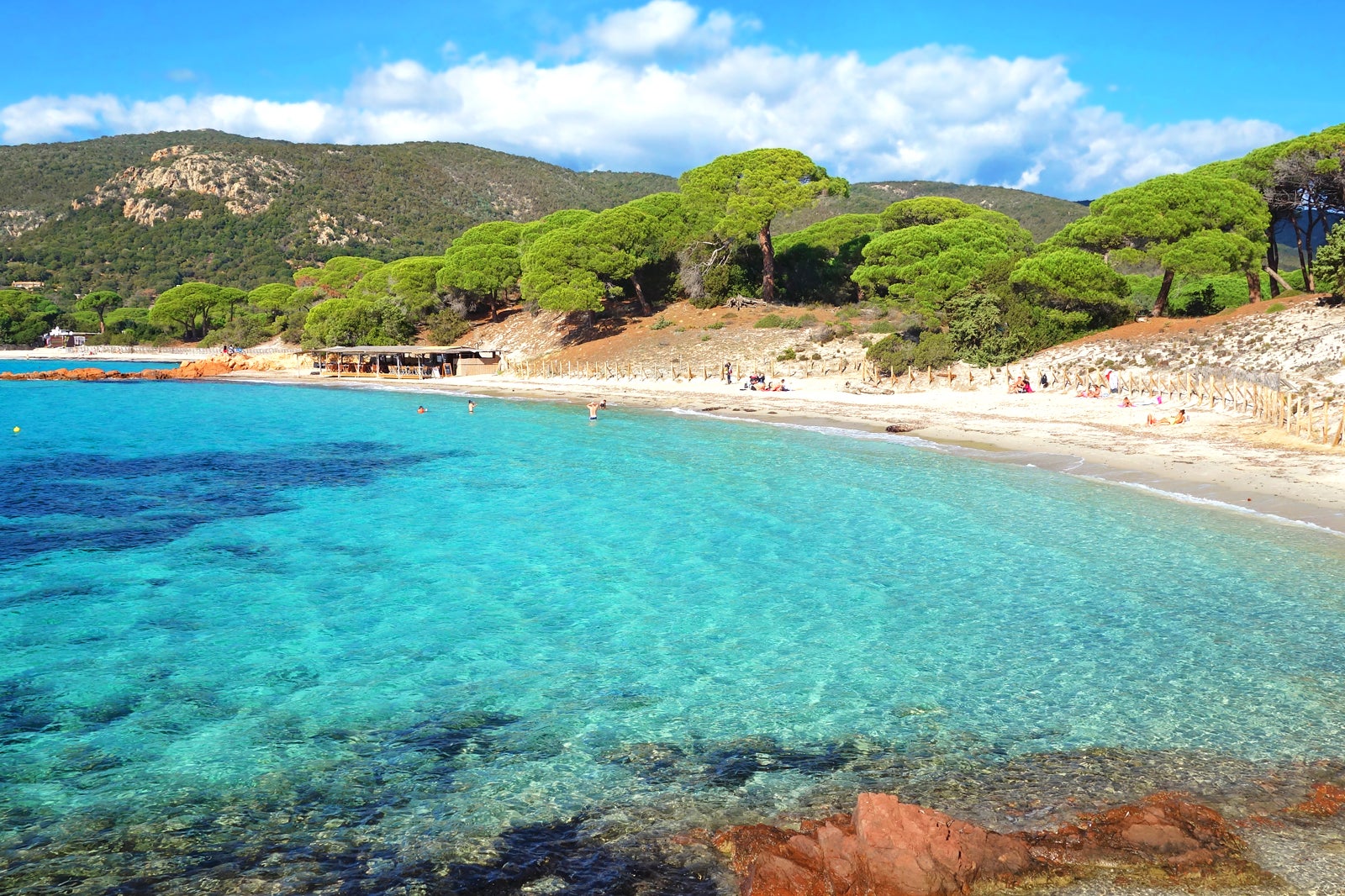 Porto-Vecchio is a great destination for a holiday on the beach in Corsica. Located on the southeast coast of the island, this small town is reputed for its stunning beaches such as Palombaggia and Tamaricciu. From the 16th century Old Town that overlooks the marina to the many boutiques, bars and restaurants found along the narrow streets of this quaint Mediterranean town, Porto-Vecchio offers a great place to stay in Corsica.
Location: Just north of Bonifacio on the southeast coast of Corsica
2
Bonifacio Citadel
Visit the oldest fortified city of Corsica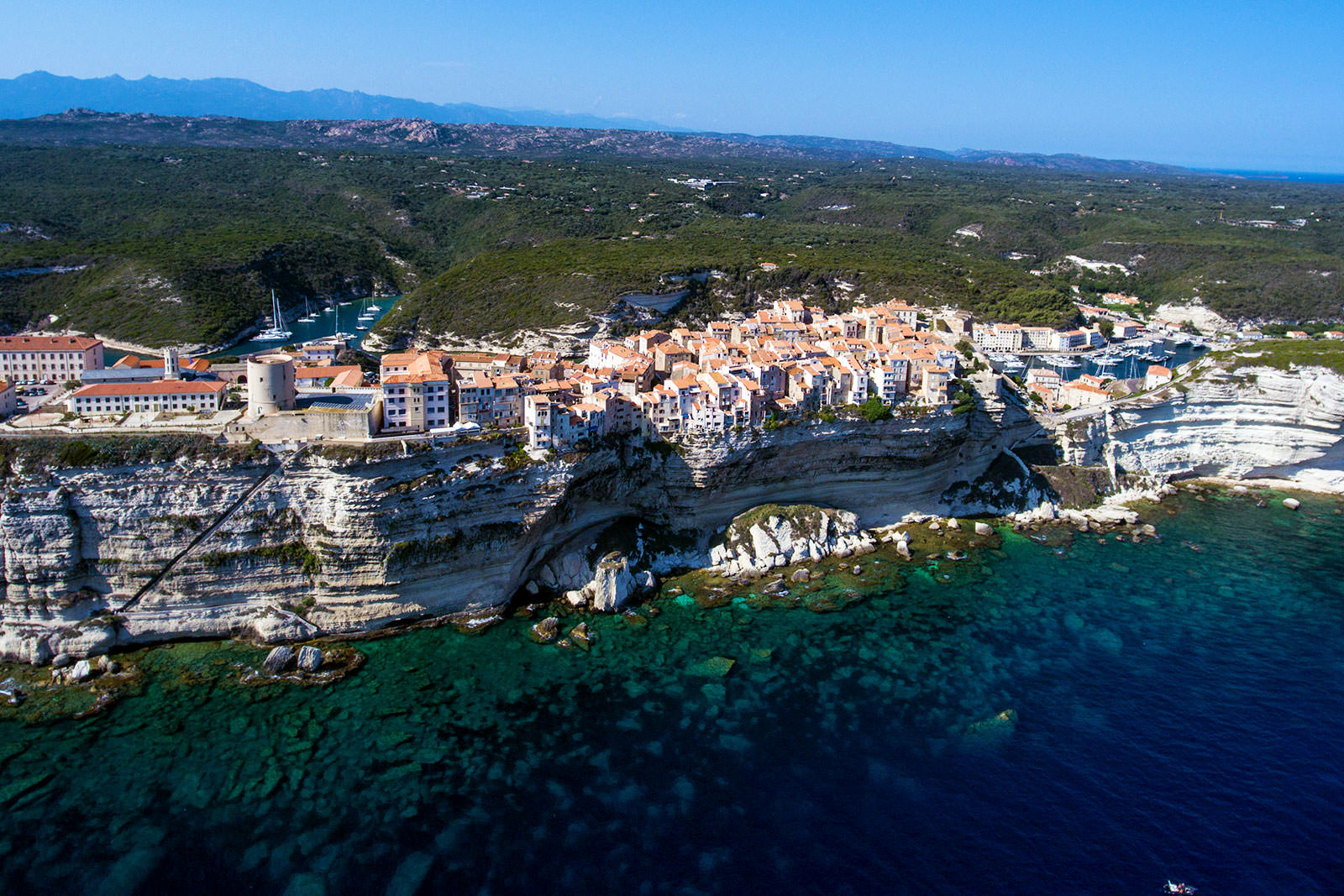 The Bonifacio Citadel is the oldest fortified city of Corsica. Built during the 9th century, the Bonifacio Citadel occupies a 2 sq km promontory just southwest of the marina. The walled city features narrow streets, stone stairs, churches, and a good range of shops and restaurants. The Bonifacio Citadel also offers great views to the Mediterranean Sea and to the southern Corsican coast. Getting up the stairs to the citadel is quite demanding, fortunately a mini-train is available.
Location: Toward the southern tip of Corsica
3
Petit Sperone Beach
Suntan at one of the loveliest 'secret beaches' in Corsica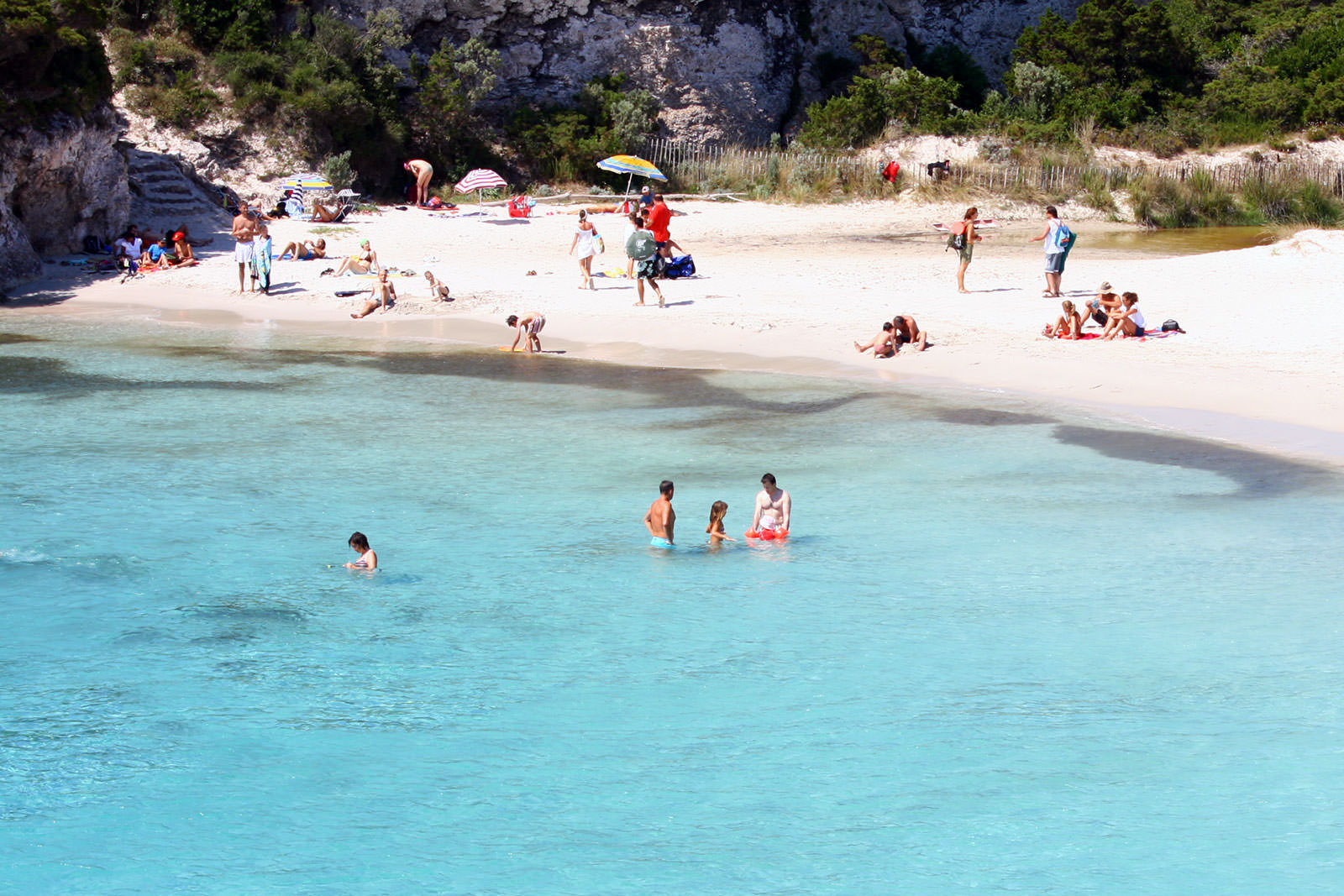 Couples
Families
Photo
Budget
Located on the southeast coast of Corsica, 5 km from downtown Bonifacio, Petit Sperone is considered one of the most picturesque beaches in Corsica. Getting there is not that easy as the parking lot is a good 15 minutes' walk away, but Petit Sperone is worth the effort. The beach is about 90 metres long, fitted into a square-shaped bay. There are no facilities on the beach, just a snack-bar in the parking lot. In case it's too busy, especially in summer, you can carry on walking southward another 15 minutes to reach Grand Sperone Beach.
Location: 5 km southeast from Bonifacio Port
photo by andrea castelli (CC BY 2.0) modified
4
Corsica's GR20
Challenge yourself with a tough hike in Corsica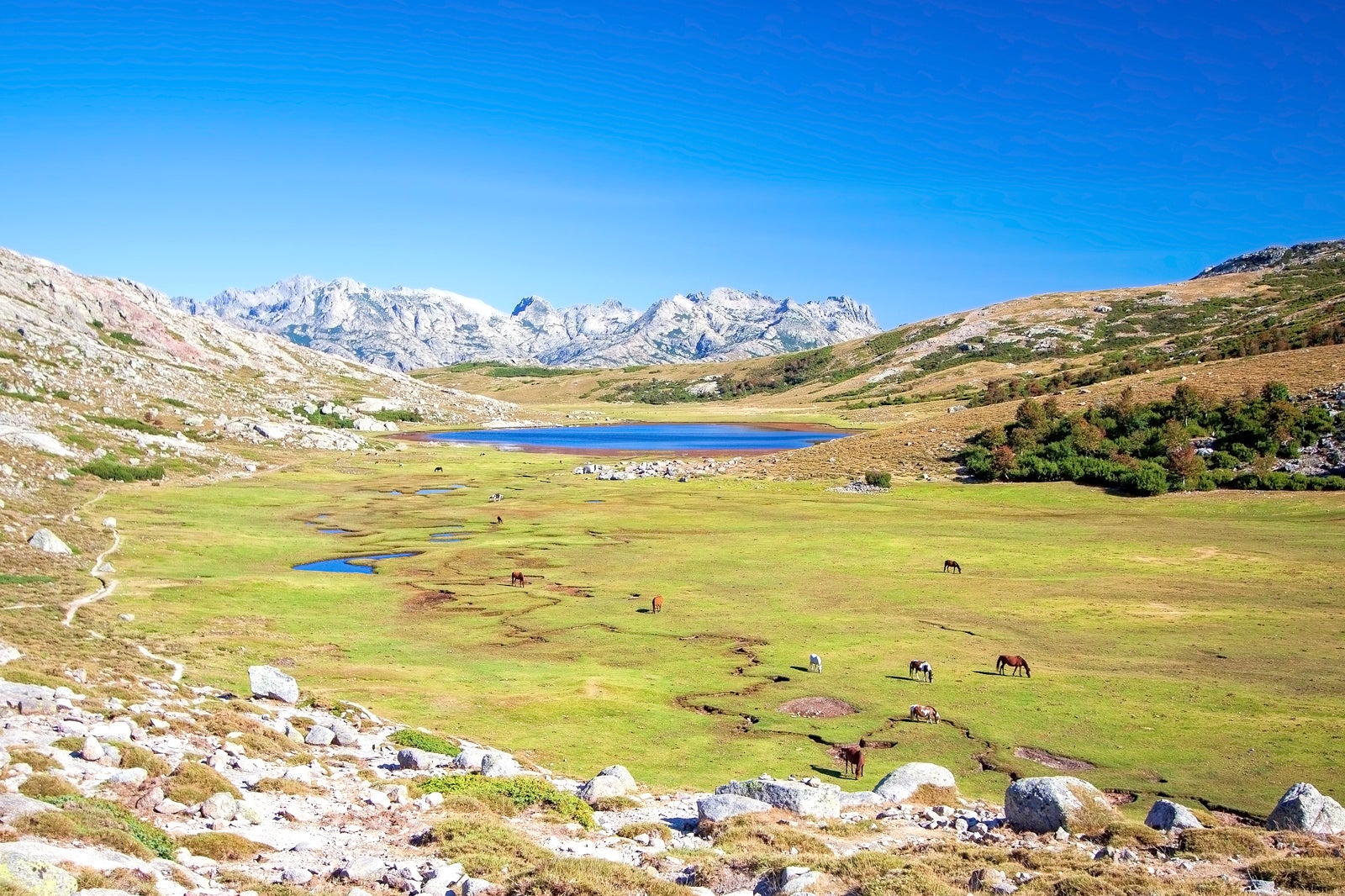 The GR20 is a trekking route that goes diagonally through Corsica, from Calenzana in the northwest to Conca in the southeast. Covering a total distance of 180 km, it's considered one of the toughest trails in Europe. Along the route, you'll find refuges at a day's trek from each other. It takes 15 days to hike the whole trail and you can end or start your trek from Vizzavona, a village located in the middle of the GR20. The northern part of the trail is the most challenging.
Location: the GR20 departs from Calenzana just southeast of Calvi to end in Conca just north of Porto-Vecchio
5
Bavella Needles
Hike through pine trees forest and rocky paths
Located in southern Corsica, a few kilometres northeast of Zonza village, the Aiguilles de Bavella (Bavella Needles) are rocky spikes of red granite that overlook the Bavella Hills. The easiest way to see these needles is to follow one of the many hiking trails that depart from the Col of Bavella on the D268 Road. The famous GR20 trail passes the foot of the Bavella Needles on the way to its southern end in Conca.
Location: In Southern Corsica, off the D268 Road between Zonza and Solenzara
photo by Mathieudu68 (CC BY-SA 3.0) modified
6
Corsican specialities
Feast on wild boar and local delicatessen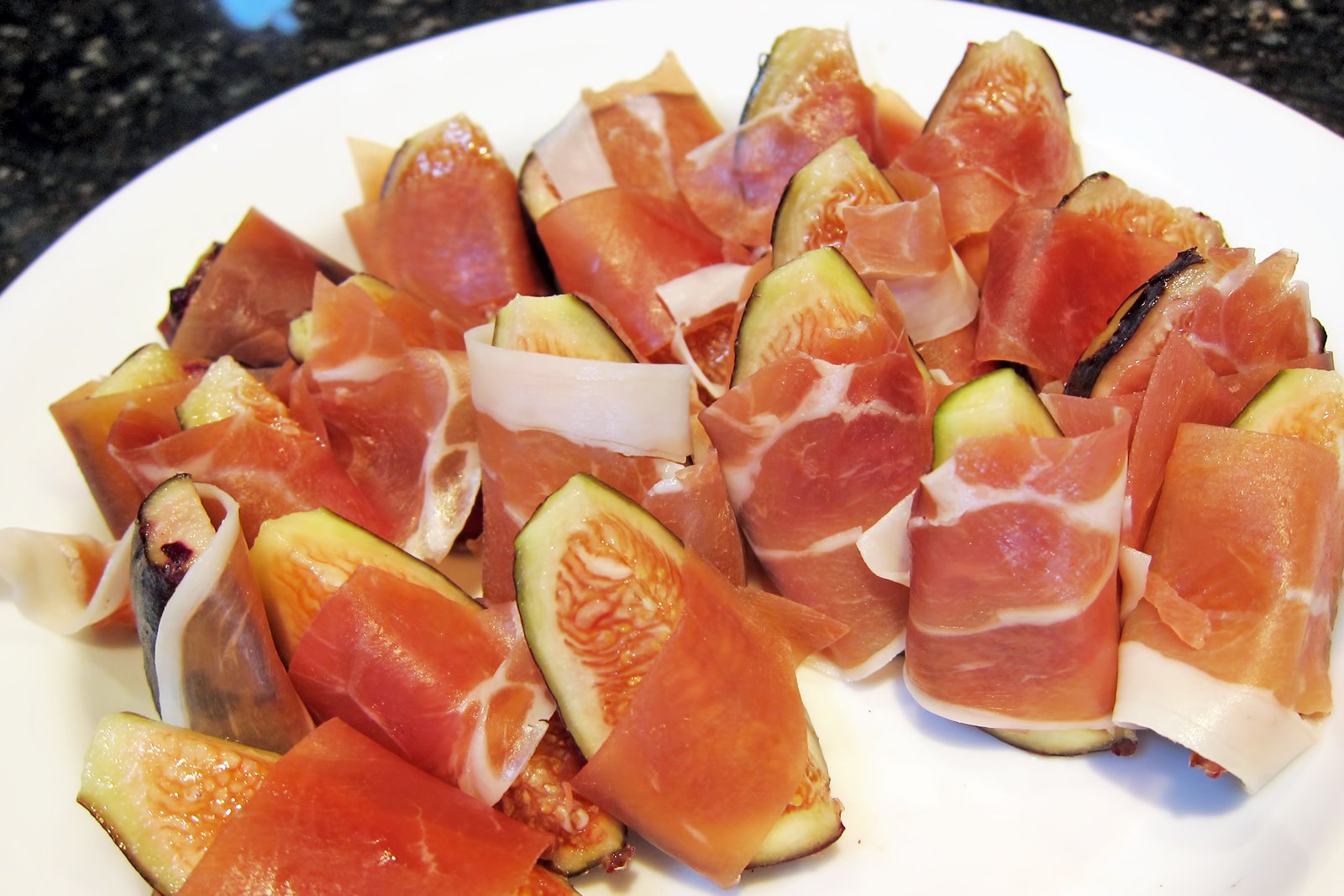 Food is taken as seriously in Corsica as in the other regions of France. As Corsica is an island, it has pushed the inhabitants to rely as much as possible on locally produced goods. Here, the cuisine has a strong Mediterranean flavour. From wild boar casserole to chestnut tart, you can expect to sample delectable and unusual dishes in Corsica. Corsican delicatessen is especially famous: try Prisutu (local smoked ham) or Figatellu (liver sausage) accompanied with a glass of Patrimonio red wine - it's pure bliss.
photo by Neeta Lind (CC BY 2.0) modified
7
Lavezzi Archipelago
Go island hopping from Bonifacio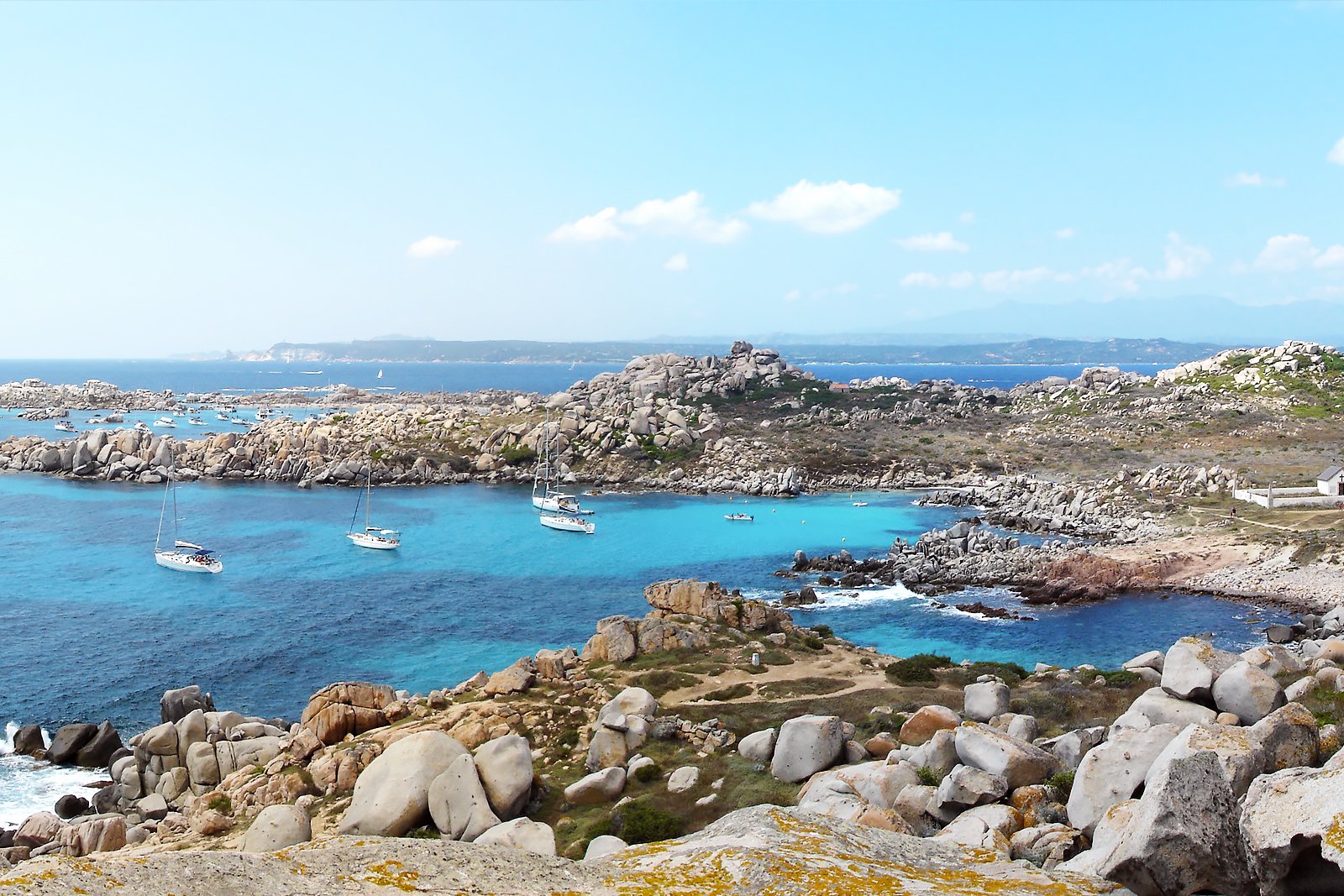 Lying 4 km off the southeast coast of Corsica, the Lavezzi Archipelago is a group of small granite islands. Located in the strait of Bonifacio they feature splendid reefs that make them prime snorkelling and scuba diving destinations. You can easily get to Lavezzu Island on one of the shuttle boats that depart from Bonifacio and Porto-Vecchio. On Lavezzu, there's a 3-hour hiking trail that offers splendid views and photo opps.
Location: 4 km south east off Corsica
photo by Telperion (CC BY-SA 3.0) modified
8
Bastia's Old Port
Roam around historical surroundings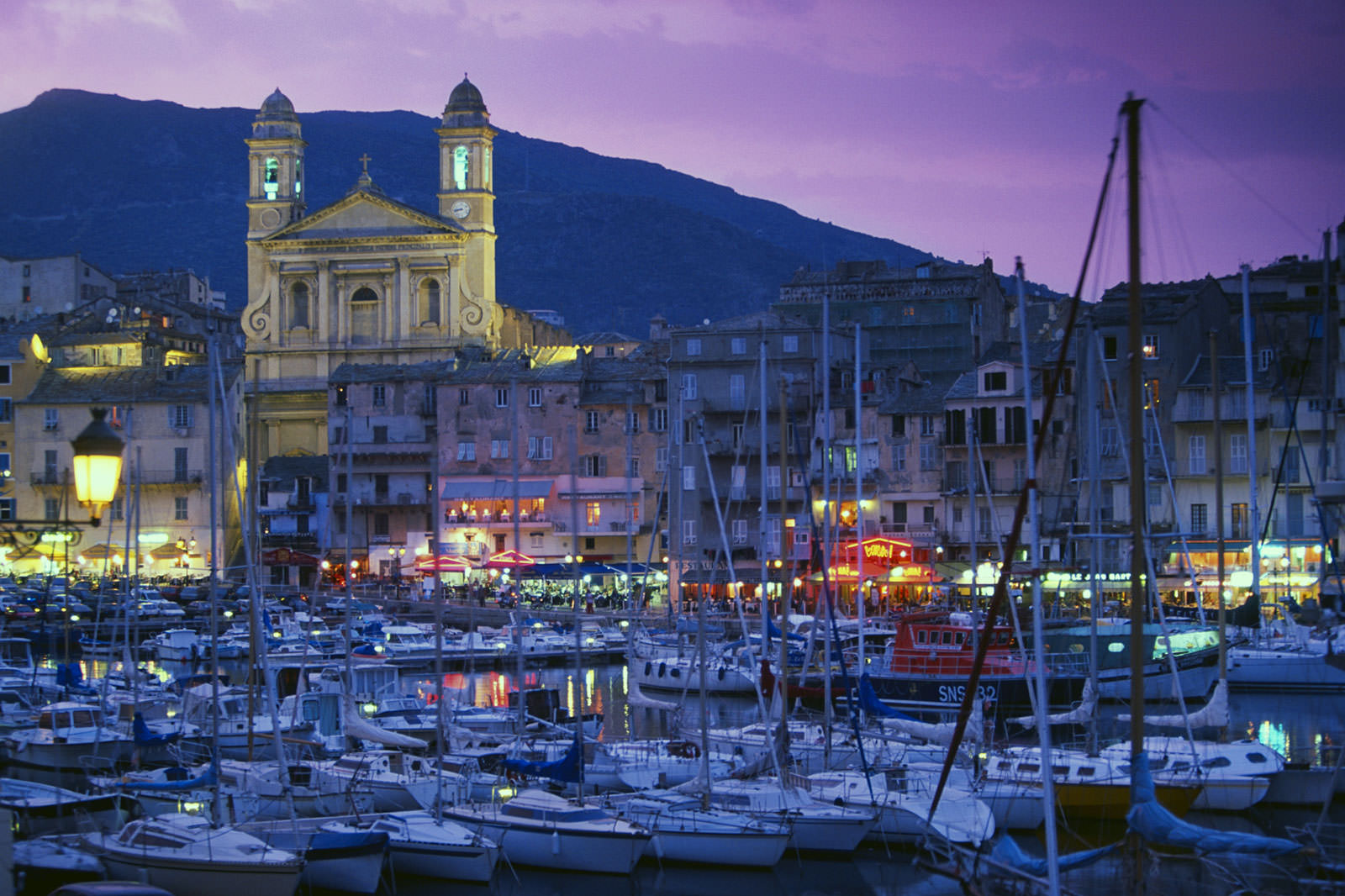 Couples
History
Photo
Budget
Located toward the northeastern tip of Corsica, Bastia is the main commercial town of the island. It's also the main port, with a ferry terminal offering routes to France and Italy. Bastia's Old Port is located just south of the ferry pier. It's a great place to wander around as it has a quaint and timeless feel. Pick a table at one of the outdoor terraces overlooking the sea and just take a break, watching people passing by while sipping a glass of pastis or Corsican wine. Taking life slow is typically Mediterranean, and there's no better place to do it than at Bastia's Old Port.
Location: 600 metres south of the new ferry pier in Bastia
9
Scandola Nature Reserve
Explore a protected unique coastal area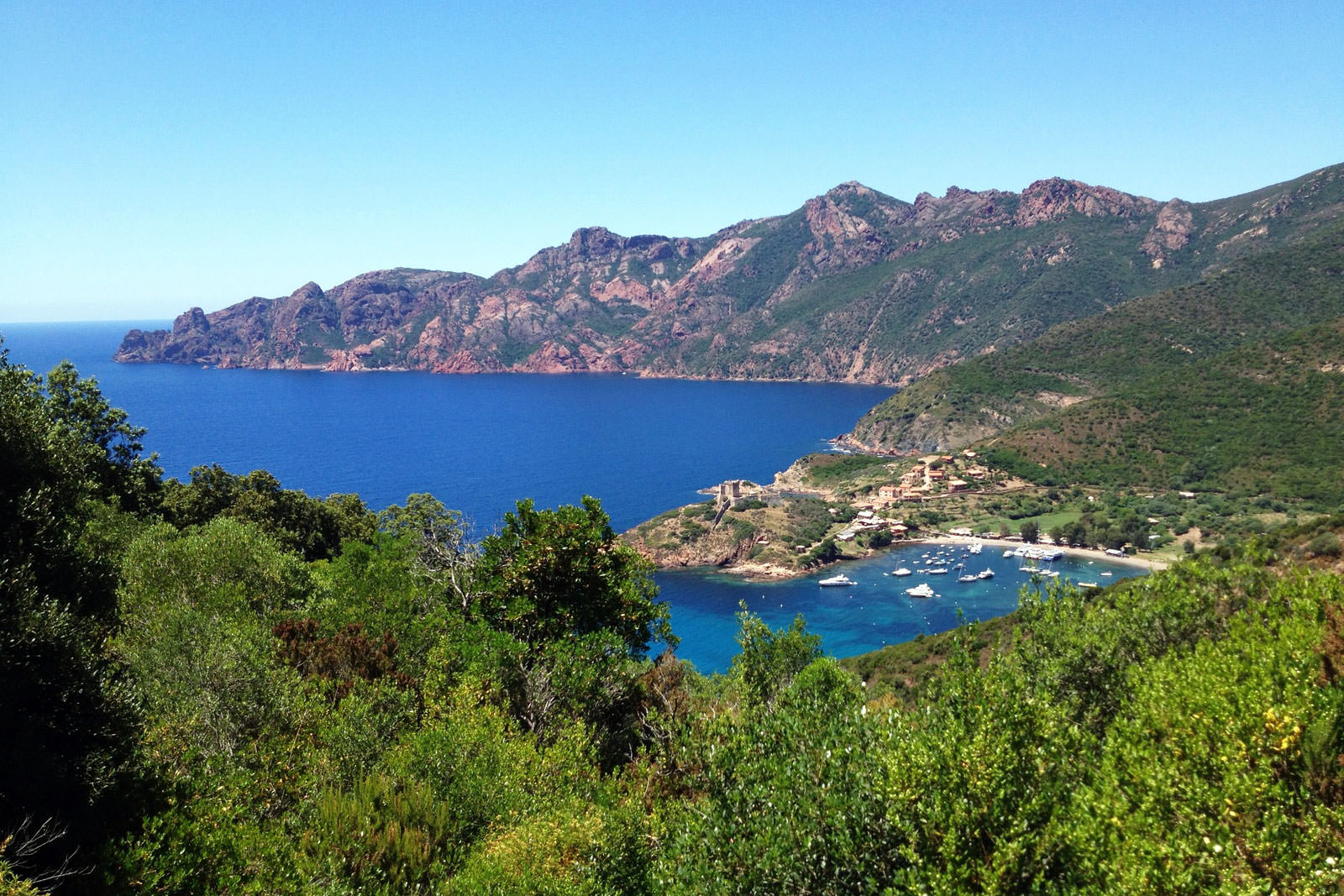 Scandola Nature Reserve is a UNESCO Natural World Heritage Site that sits 15 km north of Porto, on the west coast of Corsica. Covering an area of almost 20 sq km, of which half is land and the other half sea, it features a jagged coastline made of red porphyry, rhyolite and basalt. Daily boat trips depart from Calvi and Ajaccio to visit this beautiful area. You'll explore the largest cracks in the cliffs, stop by tiny hidden beaches, and swim with the fish that live in this protected area.
Location: Just north of Girolata Gulf on the west coast of Corsica
10
Water sports
Go snorkelling, scuba diving, sailing or sea kayaking in Corsica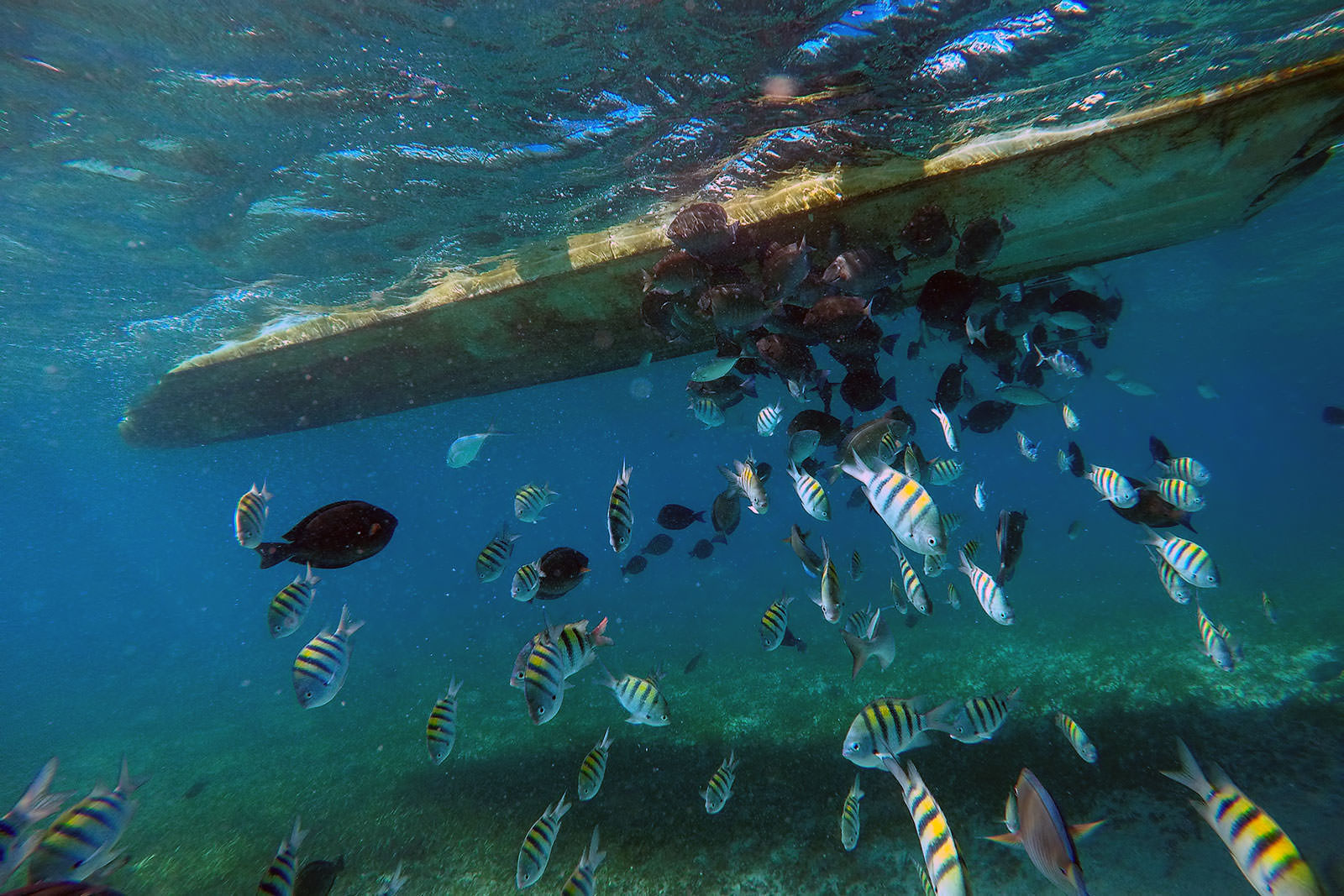 It may sound obvious, but Corsica is one of the greatest parts of France to enjoy water sports. The waters that surround the island are swimmable from May to October, ranging from 19°C to 24°C. The many nature reserves that surround the island offer world-class diving and snorkelling sites; for instance, La Revellata at the edge of Scandola Nature Reserve, or Palombaggia Beach and the Lavezzi Archipelago to the southeast of the island. Sea kayakers also enjoy the exploration of all the nooks and crannies of the island's rocky and indented coastline.
Back to top