Clink champagne glasses on a Bastille Day holiday as fireworks erupt over Paris' Eiffel Tower. A military parade and flypast signal the start of the celebrations. Throughout the capital, fire stations are thrown open for partygoers to dance till they drop. Bastille Day hotels get snapped up quickly so book early to celebrate Paris' finest hour.
Bastille Day in Paris - July 14th - one of the highlights of 9 Festivals and Fairs to Enjoy While in Paris (Read all about Paris here)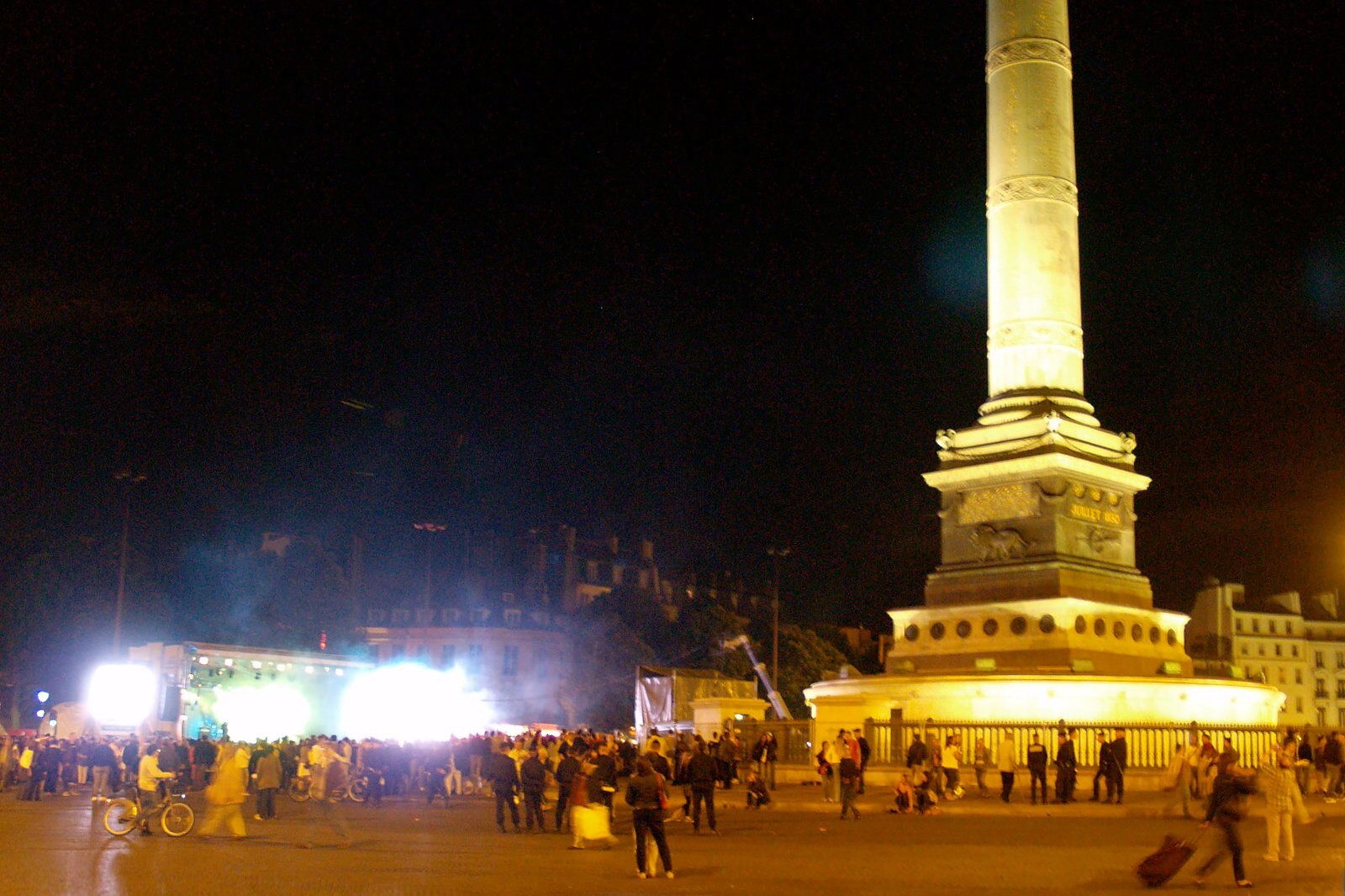 Dance the night away
On the night of 13th July Paris becomes one big dance floor. Waltzing couples spin around the Place de la Bastille square. For something livelier, dance with Paris' pompiers firefighters at Bastille Day fire station balls.
Patriotic parade
Leave your Paris hotels early on the 14th for the spectacular patriotic sight of red, white and blue flags lining Paris' Champs-Elysées boulevard. France's top military brass and troops march from the Arc de Triomphe down the Champs-Elysées to the Place de la Concorde. The president leads the parade with Paris' fire brigade bringing up the rear.
Evening entertainment
After dark on the 14th thousands come together at the Champ-de-Mars park below the Eiffel Tower to watch fireworks bursting from Paris' most famous sight. Most bars and clubs throw their own party for Bastille Day. Hotels in the Trocadero region, over the River Seine from the Eiffel Tower, are the best option at the end of a late night.
A revolutionary rebellion
Bastille Day is a public holiday all over France and is the country's biggest party. Known as the Fête du 14 Juillet in French, it commemorates the 14th July 1789 when demonstrators stormed Paris' Bastille prison. The attack signalled the start of the French Revolution.
Bastille Day in Paris - July 14th
Open: The July 14th military parade along the Champs-Elysées Avenue starts at 10.30 am
Price: Parade and fireworks free
Back to top