6 Places to Learn Something New in Oxford
Oxford's Arts and Culture Venues
Unsurprisingly for a city home to an ancient educational mecca, Oxford has a highbrow cultural scene, with the university attracting many international speakers and visiting artists. The city has several grand museums hosted in historic buildings, many of which are associated with Oxford University. As well as lively debates and mind-expanding lectures that are open to the public, many offer free admission, making them accessible to all.
Oxford is also a delight for lovers of architecture, with its famous "dreaming spires" overlooking a landscape that encompasses many styles and eras. It's little wonder it has inspired writers and artists for generations. From the vast libraries stacked to the ceiling with leather-bound books to art galleries to theatres, Oxford is really as fascinating as it is picturesque.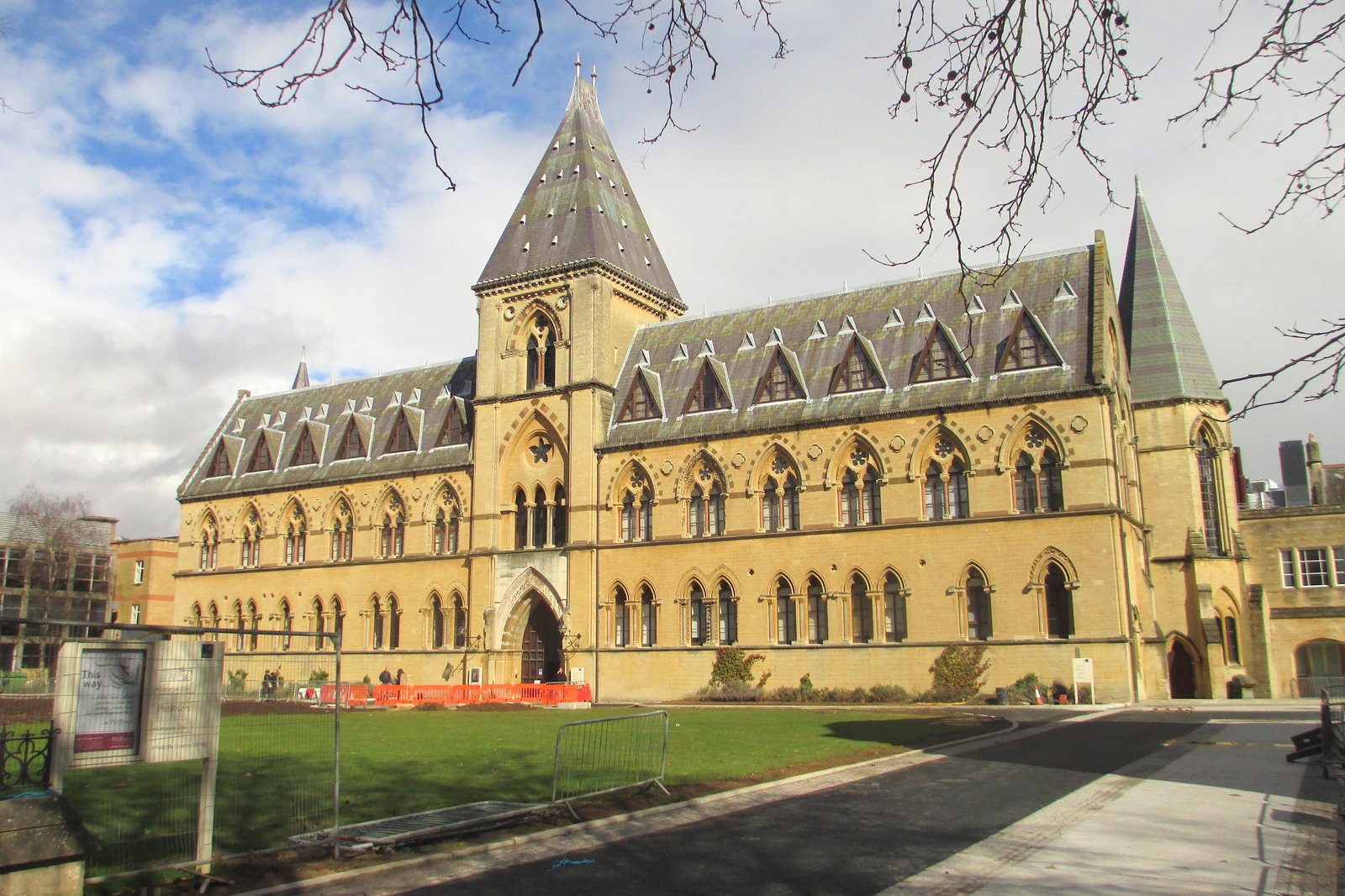 Oxford University Museum of Natural History
With spectacular Neo-Gothic architecture, featuring high arched ceilings and intricate carved stone, the Oxford University Museum of Natural History is an impressive free museum with a rich history. As a former scientific centre for the university, the building held many key debates on evolution, and its exhibits are now dedicated to the natural world, from dinosaur bones to gemstones.
Location: Parks Road, Oxford OX1 3PW, UK
Open: Daily from 10am to 5pm
Phone: +44 (0)1865 272950
Families
History
Photo
Budget
photo by Matt Brown (CC BY 2.0) modified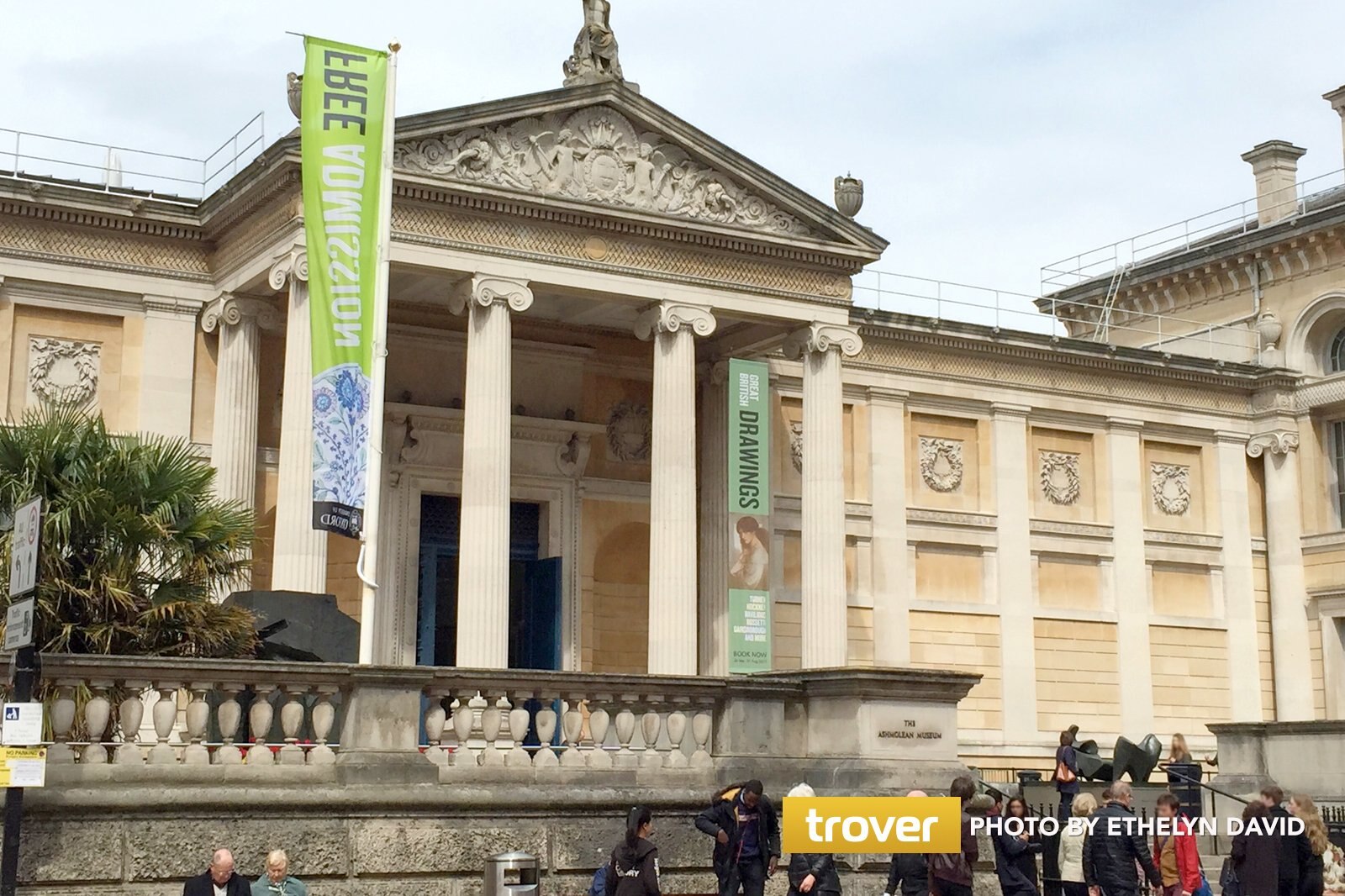 The Ashmolean Museum was founded thanks to a donation of a cabinet of curiosities, and since then has continued to expand and add collections from across the world. Exhibitions include the spectacular Egyptian room with mummies and objects from ancient times, and the Sands Gallery which features an array of art and design from the 20th century.
Location: Beaumont Street, Oxford OX1 2PH, UK
Open: Daily from 10am to 5pm
Phone: +44 (0)1865 278000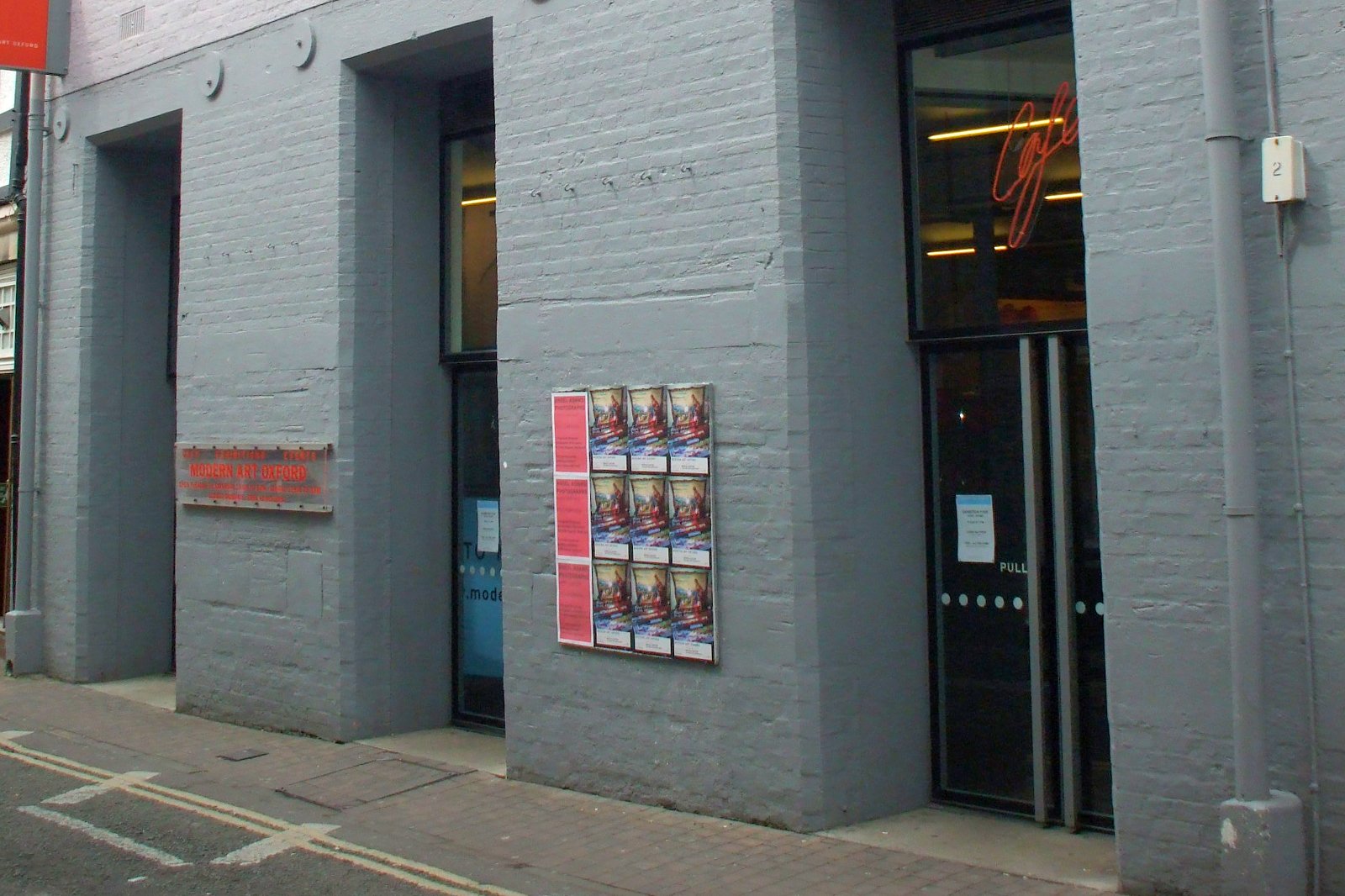 Never shying away from challenging and sometimes controversial art, Modern Art Oxford is a lively gallery with a wide selection of changing exhibits. Set in a suitably modern building, with bright galleries full of Pop Art, avant-garde sculptures, and larger scale installations, it's the perfect place to get a new perspective on the world.
Location: 30 Pembroke Street, Oxford OX1 1BP, UK
Open: Tuesday–Saturday from 10am to 5pm, Sundays from 12pm to 5pm (closed on Mondays)
Phone: +44 (0)1865 722733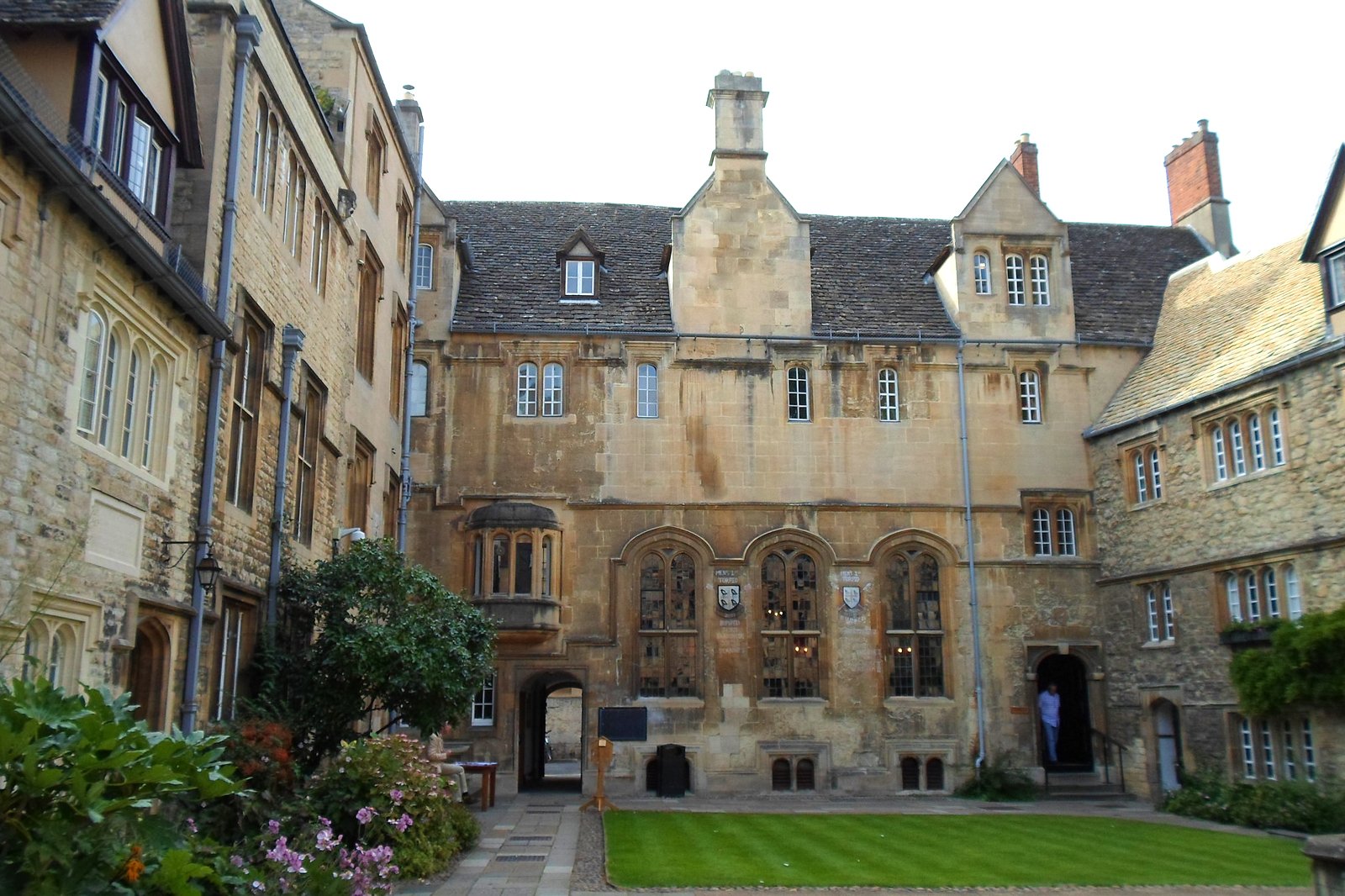 The oldest college in Oxford, St. Edmund Hall has buildings that date back to medieval times. Set around a quadrangle, with the 12th century church St Peter-in-the-East at its heart, you can take a tour and travel back in time to the very origins of Oxford as we know the city today.
Location: Queen's Lane, Oxford OX1 4AR, UK
Open: Daily from 10am to 4pm
Phone: +44 (0)1865 279000
photo by mia! (CC BY-SA 2.0) modified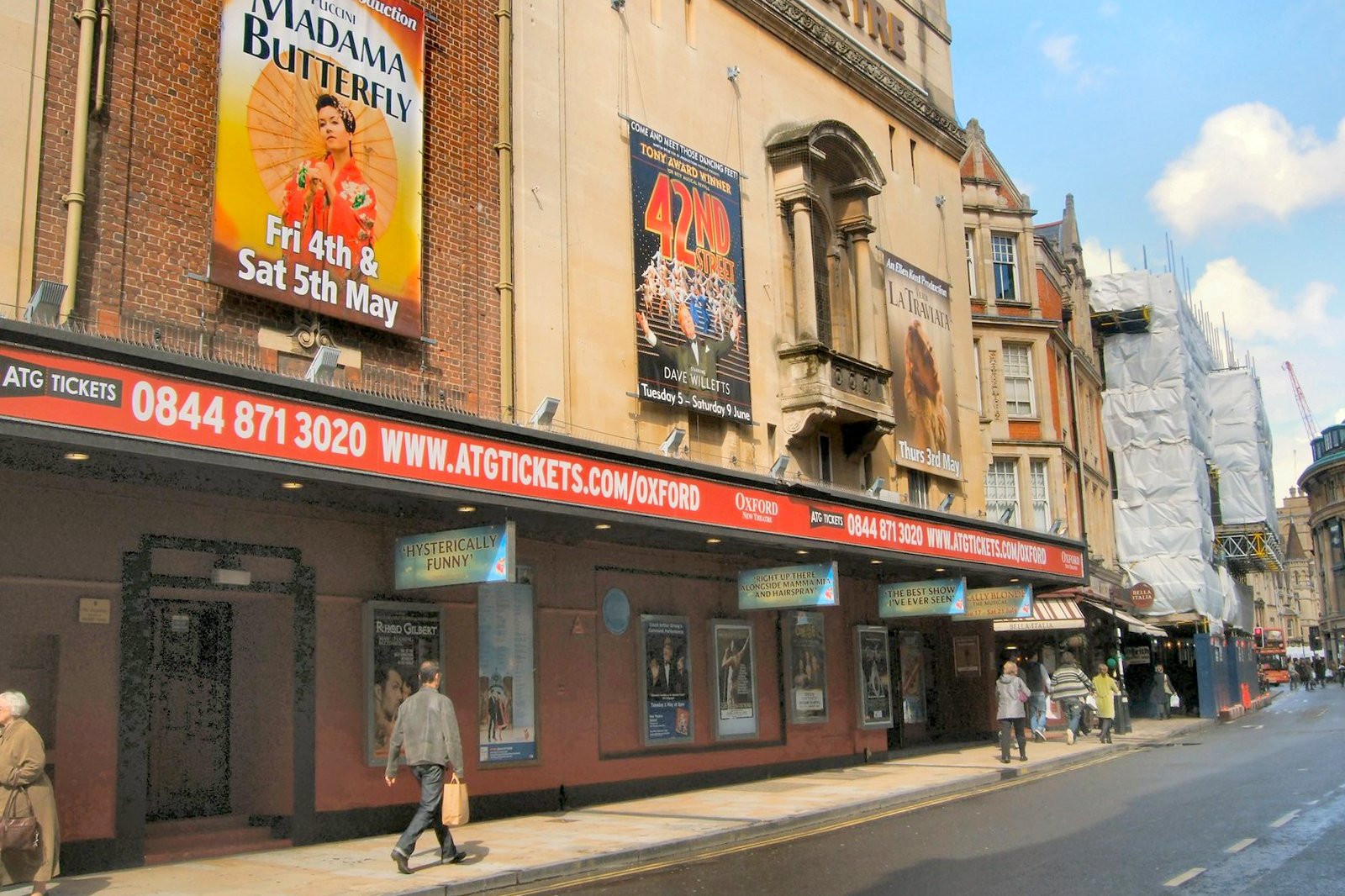 The city's largest theatre is host to many touring musicals, family friendly shows, and large-scale productions. There's a varied calendar of events, from TED conferences, to ballet and stand-up comedy, and this pretty Art Deco venue has been nicely renovated with modern comforts.
Location: George Street, Oxford OX1 2AG, UK
Open: Monday–Saturday from 12pm to 4pm (if no performance)
Phone: +44 (0)844 871 3020
photo by Paul Gillett (CC BY-SA 2.0) modified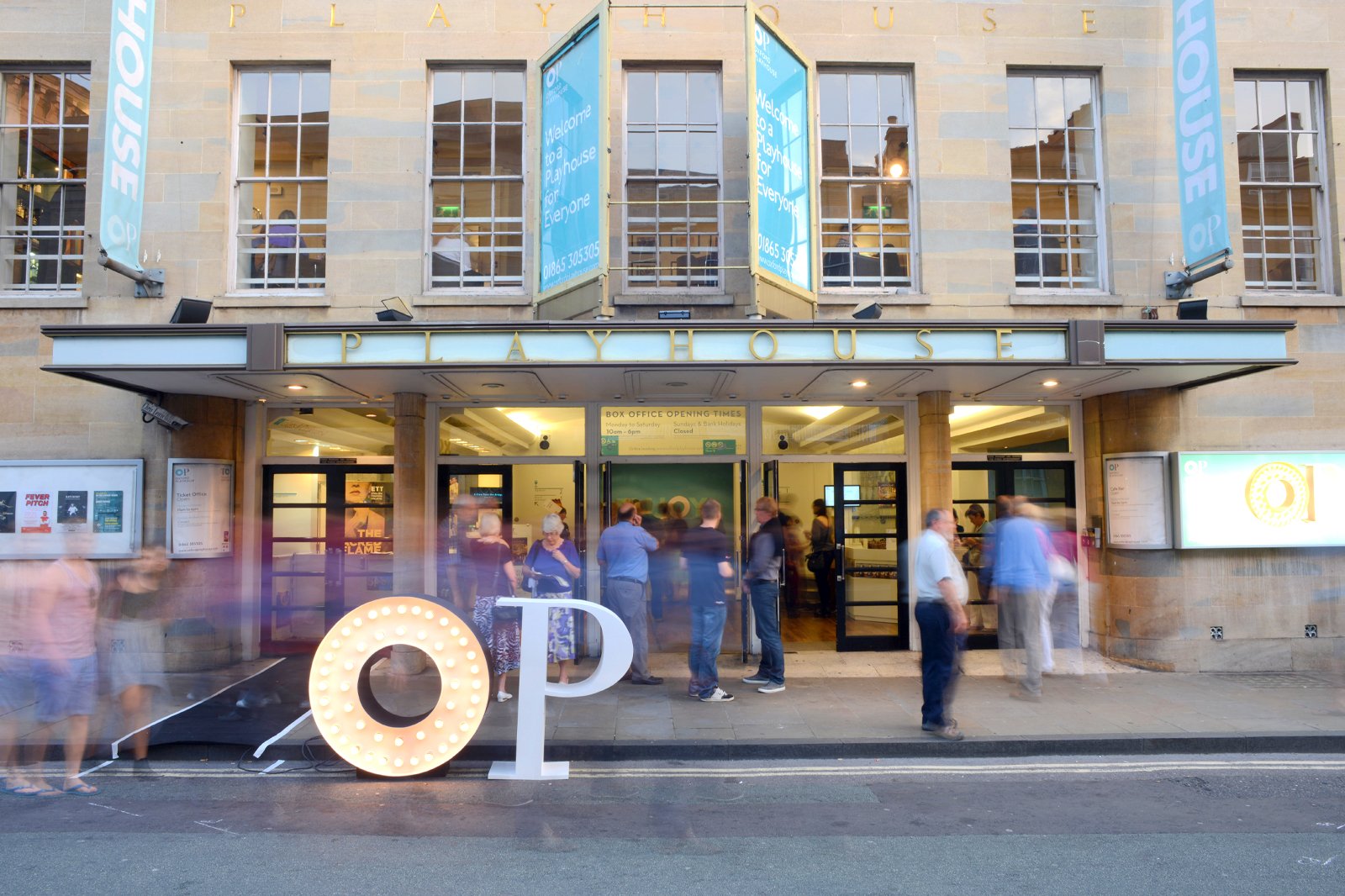 The stage of the stylish Oxford Playhouse has played host to performances by some of Britain's most famous actors and continues to host a lively program of events. You'll find drama, comedy, and family shows, as well as productions by amateur theatre groups, and smaller poetry and studio shows.
Location: Beaumont Street, Oxford OX1 2LW, UK
Open: Monday–Saturday from 12pm to 5pm (if no performance)
Phone: +44 (0)1865 305305
photo by OxfordPlayhouse (CC BY-SA 3.0) modified