10 Best Things to Do in Liverpool
What is Liverpool Famous For?
Liverpool punches above its weight in terms of culture. Music luminaries The Beatles are the city's most famous sons, while the red and blue sides of the football divide in the city have both had their time as champions of England and Europe. This former industrial powerhouse has had to diversify and now is a popular student city as well as a popular tourist stop.
This famous city in the northwest of the UK has seen waves of immigrants settle here, each of whom have brought cultural and culinary traits over to Liverpool to make it a unique city in many ways.
What are the best things to do in Liverpool?
1
Albert Dock
Liverpool's maritime heritage brought into the 21st century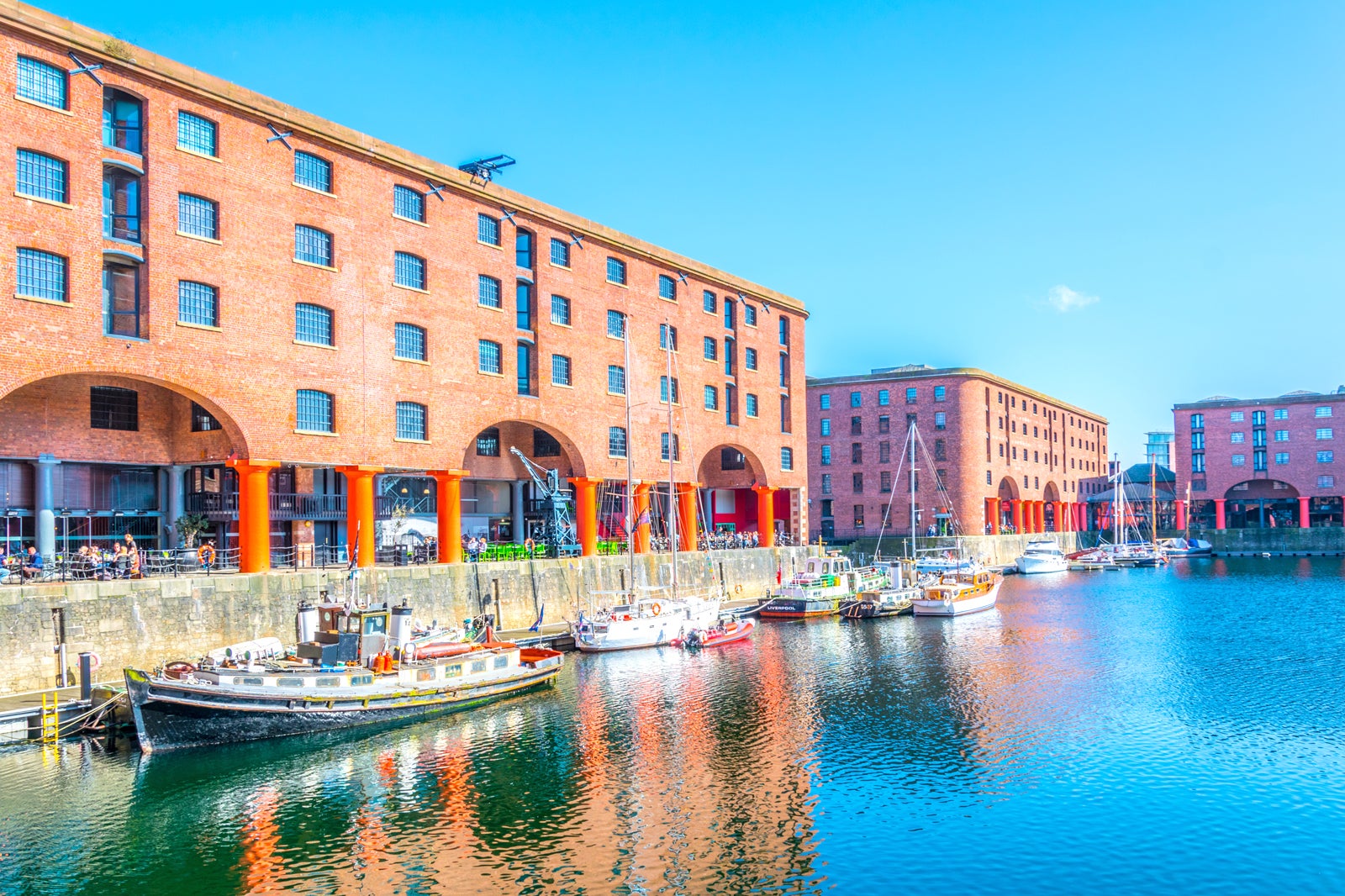 The docks are the centre of tourism in Liverpool. There's a collection of bars, restaurants, museums and hotels, all built within former warehouses. To stay nearby, you could stay near to James Street station, which is 5-minutes from Albert Dock.
Many of the buildings at Albert Dock are Grade I listed so they cannot be torn down. This has meant the area retains the feel of its former industrial glory, even though it's now tourists, not sailors, who walk the docks. The area is beautiful in any weather, but it can get chilly in winter, so dress for the season.
Read more
Location: Albert Dock, Liverpool L3 4AA, UK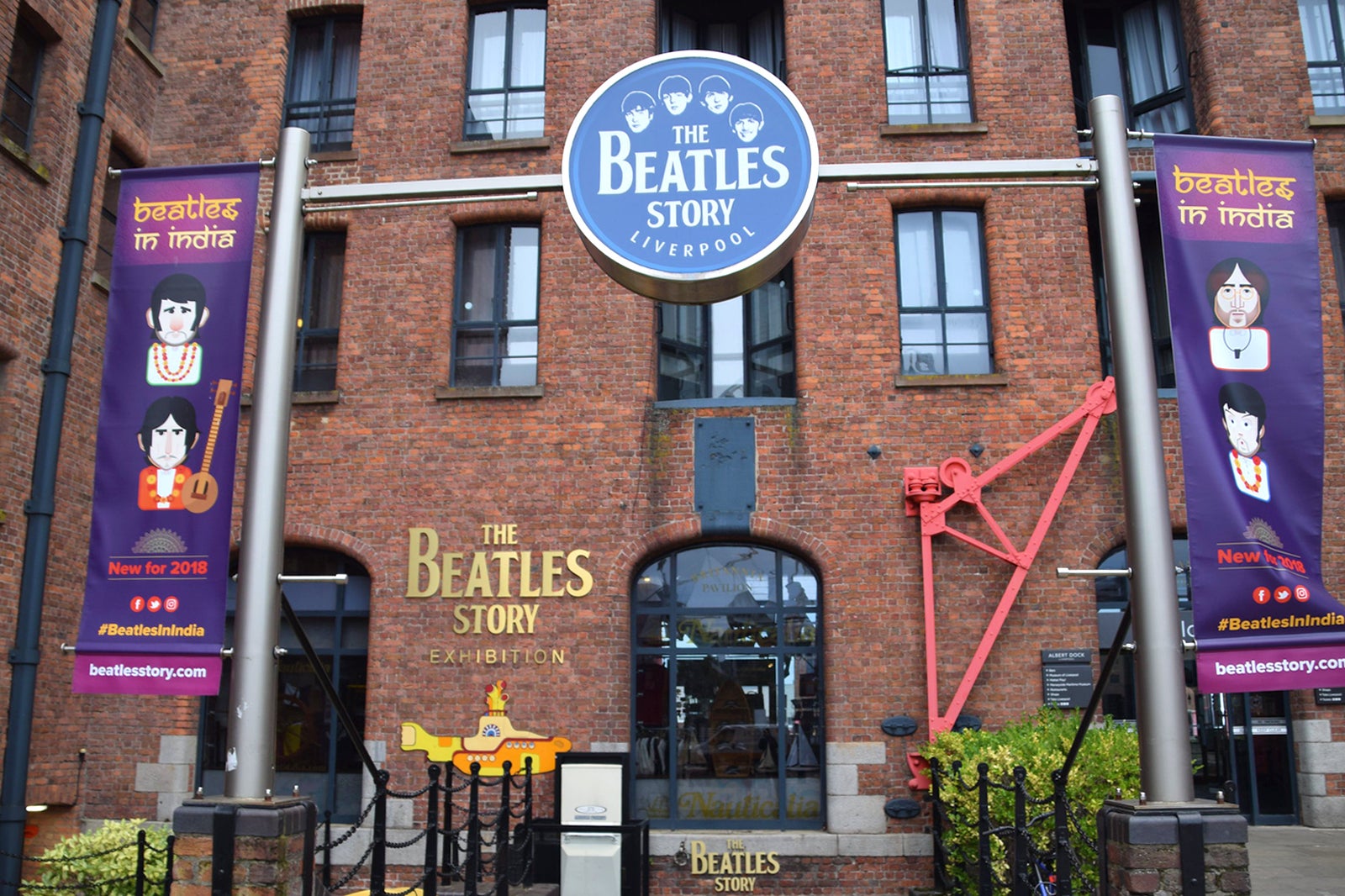 There's a strong argument to be made that The Beatles were the most successful and important band in the history of popular music. You can trace the story of the four famous sons of Liverpool – John, Paul, George, and Ringo – at The Beatles Story tour.
It charts the whole career of the band, from the early days growing up in Liverpool to becoming the biggest band in the world. Audio tours are available in 11 languages.
Read more
Location: Britannia Vaults, Albert Dock, Liverpool L3 4AD, UK
Open: Daily from 10 am to 5 pm
Phone: +44 (0)151 709 1963
photo by George M. Groutas (CC BY 2.0) modified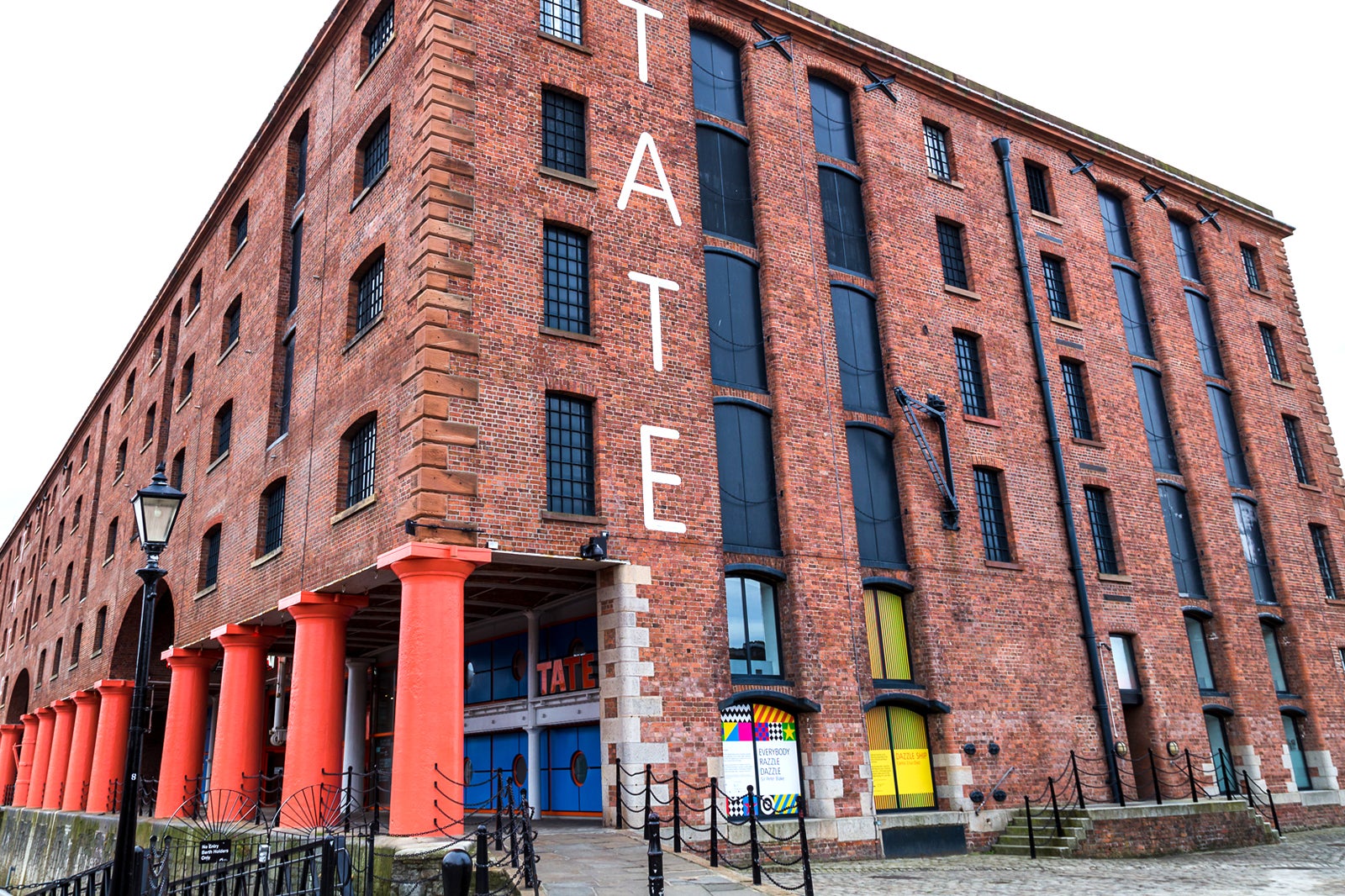 The Tate museum has, in partnership with its sister museums in Cornwall and London, the finest collection of modern art in the UK. You'll be able to enjoy works of art from Lowry, Picasso and Pissarro, all of which are on permanent display here.
Exhibitions consistently change, but you might see anything from abstract sculpture, installations, or lectures from prominent artists. You can refuel at the coffeeshop on the ground floor and shop at the gift shop. Tate Liverpool also offer architectural tours of Albert Docks.
Read more
Location: Albert Dock, Liverpool L3 4BB, UK
Open: Daily from 10 am to 5 pm
4
Ferry across the Mersey
See the city from a new angle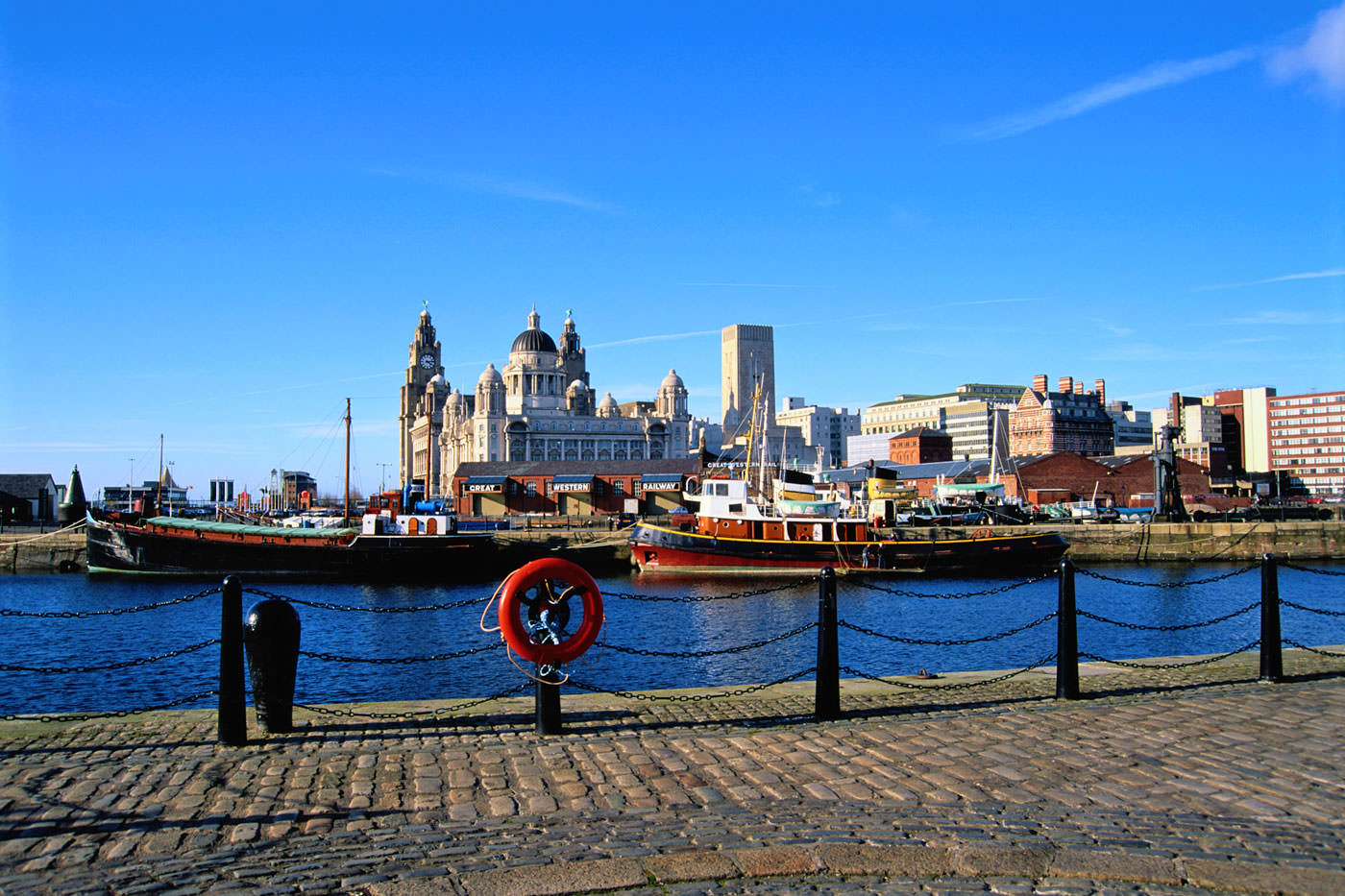 The River Mersey was once the main artery of the city, and a trip aboard a Mersey ferry allows you to see all the interesting sights along the water. The River Explorer Cruise takes 50 minutes to complete a route, but with 3 docking spots, you can hop on and off at your leisure. There's a detailed recorded guide to explain more about the sights you're seeing. Boats are scheduled to dock at each pier every 30 minutes. You get free entrance to 2 museums included in the cost of the ticket – The U-boat Museum and the Space Museum.
Location: Liverpool Pier, L3 1DP, UK
5
The British Music Experience
Jam on rare instruments in the live music room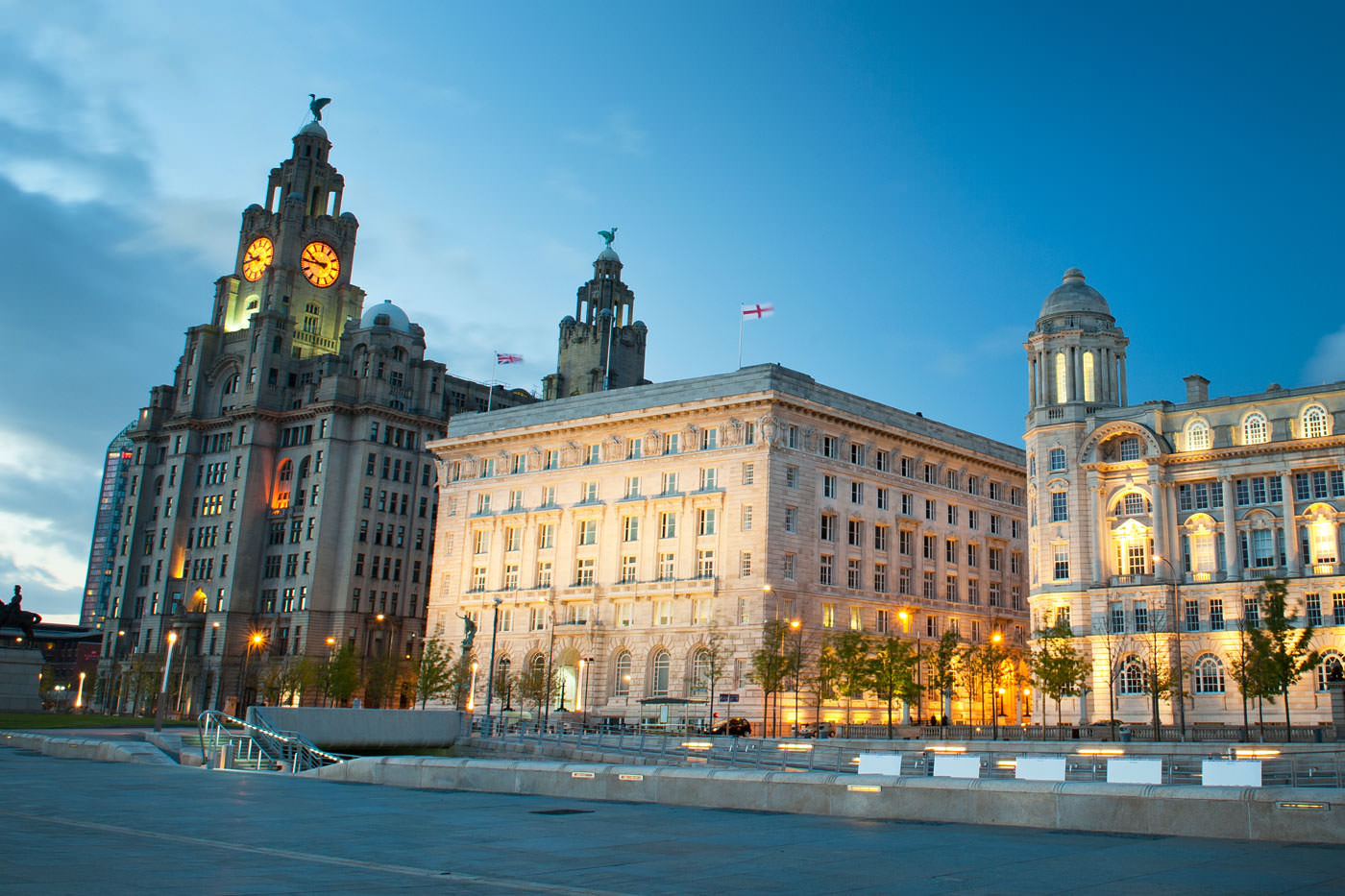 Combining music and history, this is a journey through that last 60 years of Britain's greatest bands and musicians, with plenty of memorials and back stories waiting to be discovered. They have loads of curios from the likes of Oasis, Queen, David Bowie and Coldplay. Budding musicians will find this especially fun, as they have a wide range of instruments to play and jam sessions sometimes break out. The British Music Experience is easy to find, just across the road from the famous Liver Building on the riverside.
Location: Cunard Building, Liverpool, L3 1DS, UK
Open: Daily from 9 am to 6 pm
Phone: +44 (0)151 519 0915
6
Radio City Tower
Head up 138 metres to the top of the tower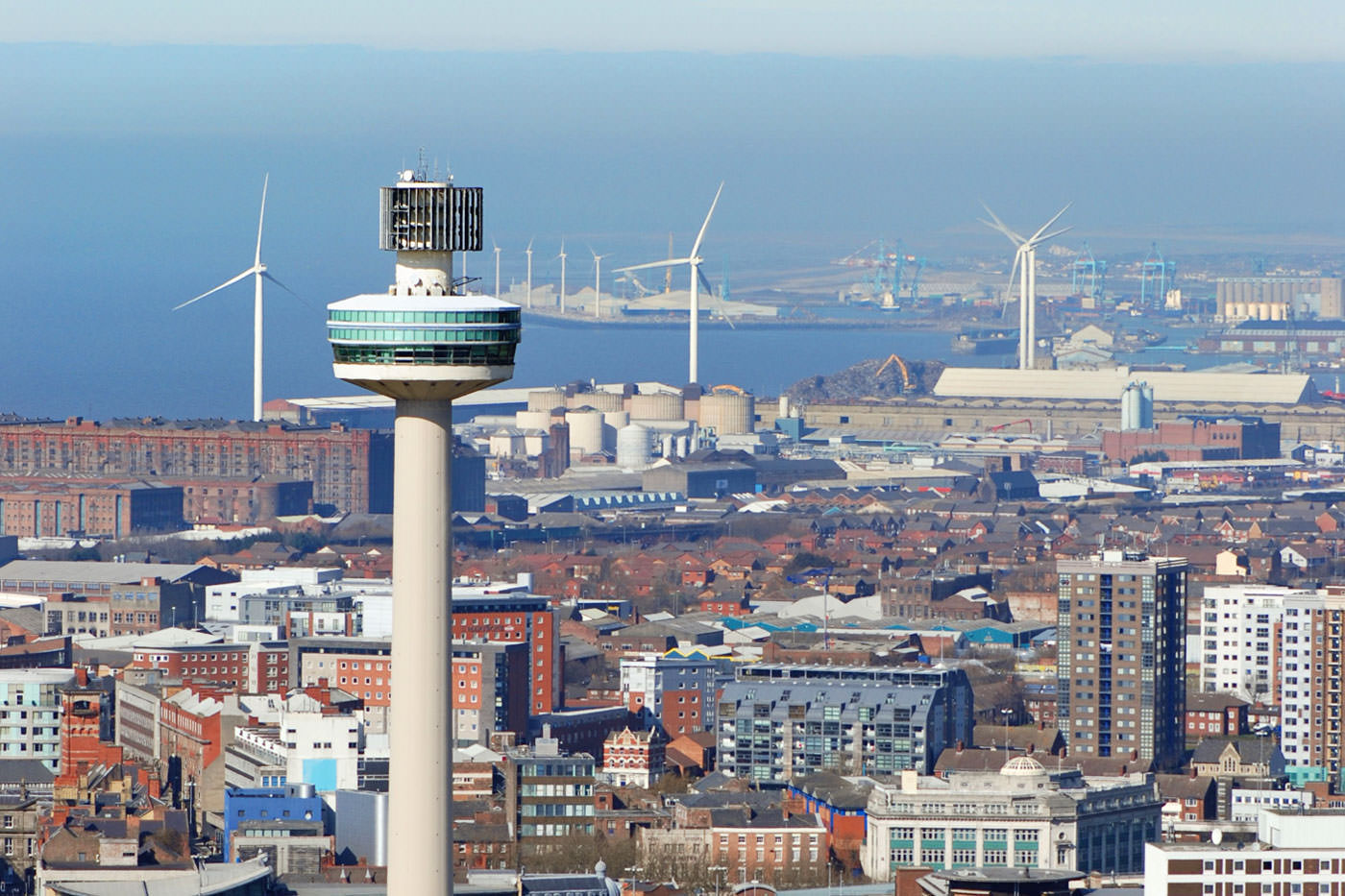 Radio City Tower is the tallest tower in Liverpool, and is the best vantage point over the city. Built in 1969, this landmark does show its age, but the views from the observation gallery are stunning. On a clear day, you can see all the way into Wales and even the mountains of Cumbria in northern England. Radio City Tower is 200 metres from Lime Street station, in the centre of town.
Location: St John's Beacon, 1 Houghton Street, Liverpool, L1 1RL, UK
Open: Daily from 10.30 am to 5.30 pm
The World Museum is a major part of the National Museums of Liverpool and boasts a unique neoclassical design with columns and smooth exterior walls. The sheer scale of this building is particularly impressive and stands out at its location on William Brown Street. It's not all that tall, but it's massively wide with an incredible interior. Inside, you'll find a prosperous museum showcasing a variety of exhibits about archeology, ethnology and natural science. You'll also find a planetarium with astronomy shows and a natural history museum with exhibits on biology, zoology and geology. The museum and its attractions are free to visit.
Read more
Location: William Brown St, Liverpool L3 8EN, UK
Phone: +44 (0)1514 784393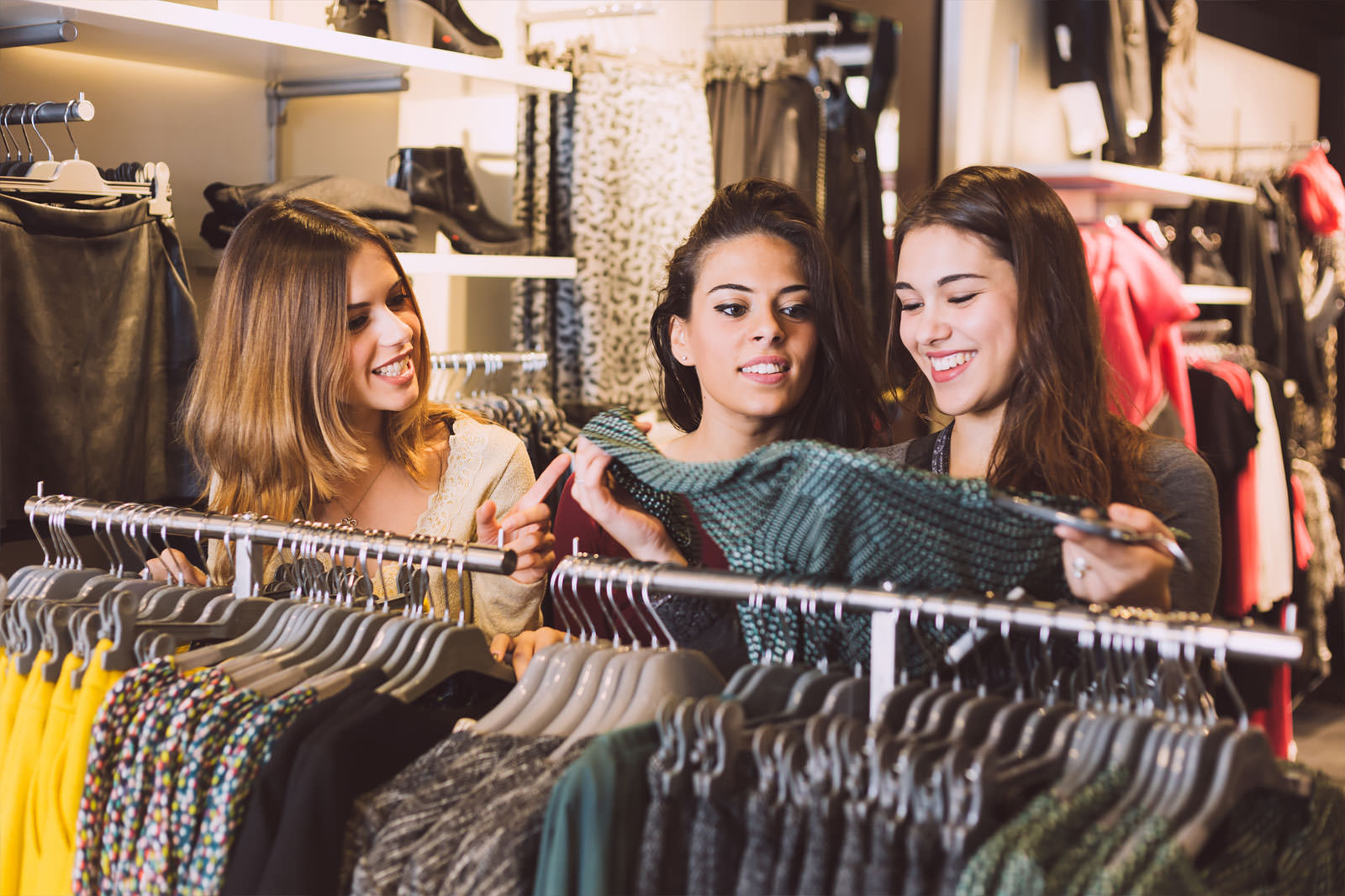 Liverpool One is the best place to shop in the city. The selection of international brands includes Zara, GAP, Karen Millen, and an exclusive branch of Beauty Bazaar by Harvey Nichols. In case you're looking for some new gadgets, you'll find large Apple and Bose stores. At meal times, there's loads to eat from a wide range of regional cuisines. After shopping, don't miss Wahaca's Rooftop Garden on the top floor. The shopping centre is walking distance from Liverpool Central station.
Read more
Location: 5 Wall St, Liverpool L1 8JQ, UK
Open: Monday - Friday from 9.30 am to 8 pm, Saturday 9 am to 7 pm, Sunday 11 am to 5 pm
Phone: +44 (0)151 232 3100
9
Ropewalks
The best place to drink and party in Liverpool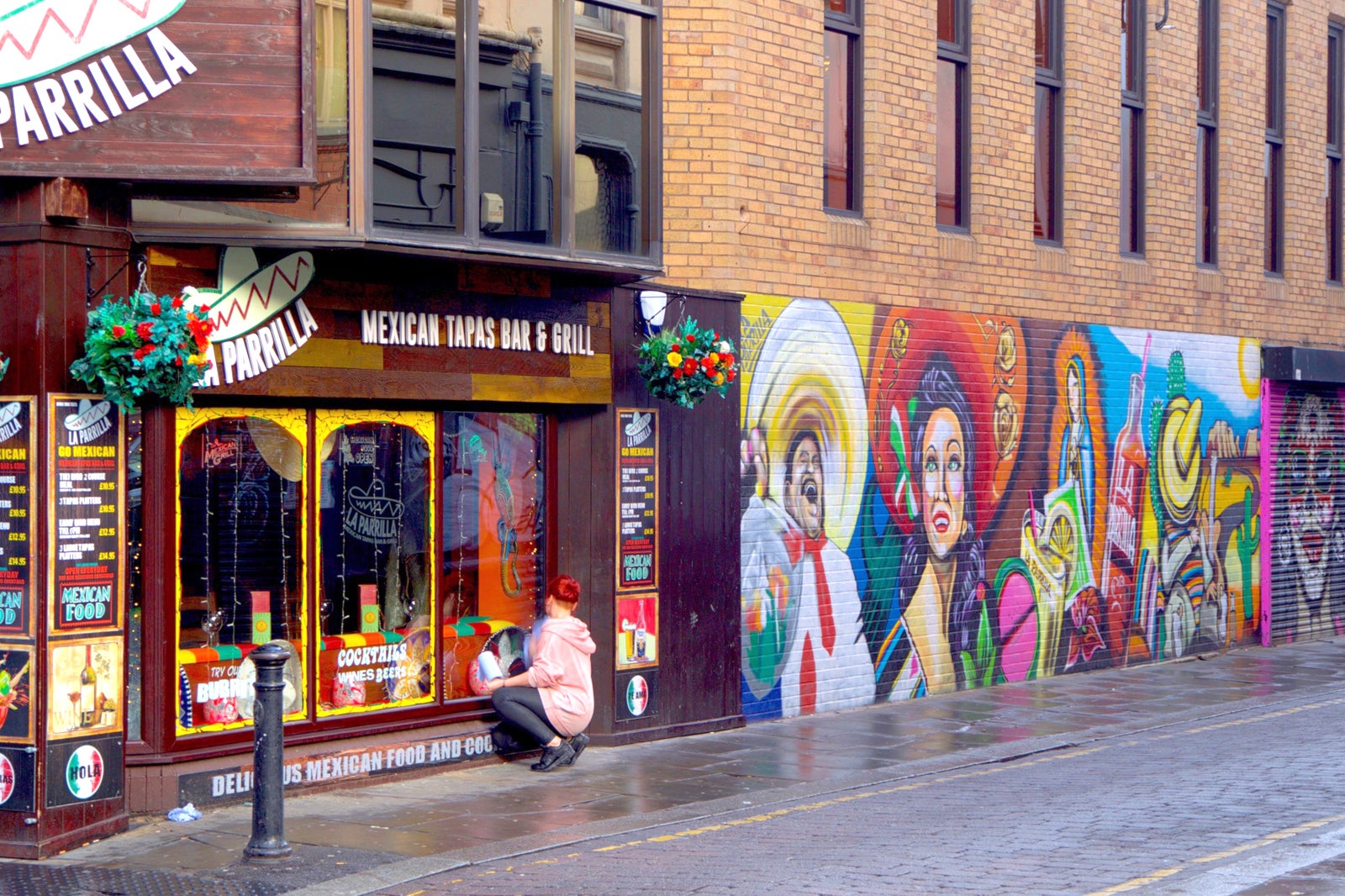 Ropewalks is an area of the city between Liverpool Central station and Liverpool Cathedral. It's a fashionable district that's full of bars and restaurants. Owing to the friendly locals and the large student population, the bar scene in Liverpool is extremely fun and lively. Head to Seel Street and check out a whole row of bars, restaurants and trendy lounges. If you get hungry, head for nearby Chinatown for some late-night noodles, and book a hotel conveniently located in the Ropewalks area for short walking distances.
photo by Terry Kearney (CC0 1.0) modified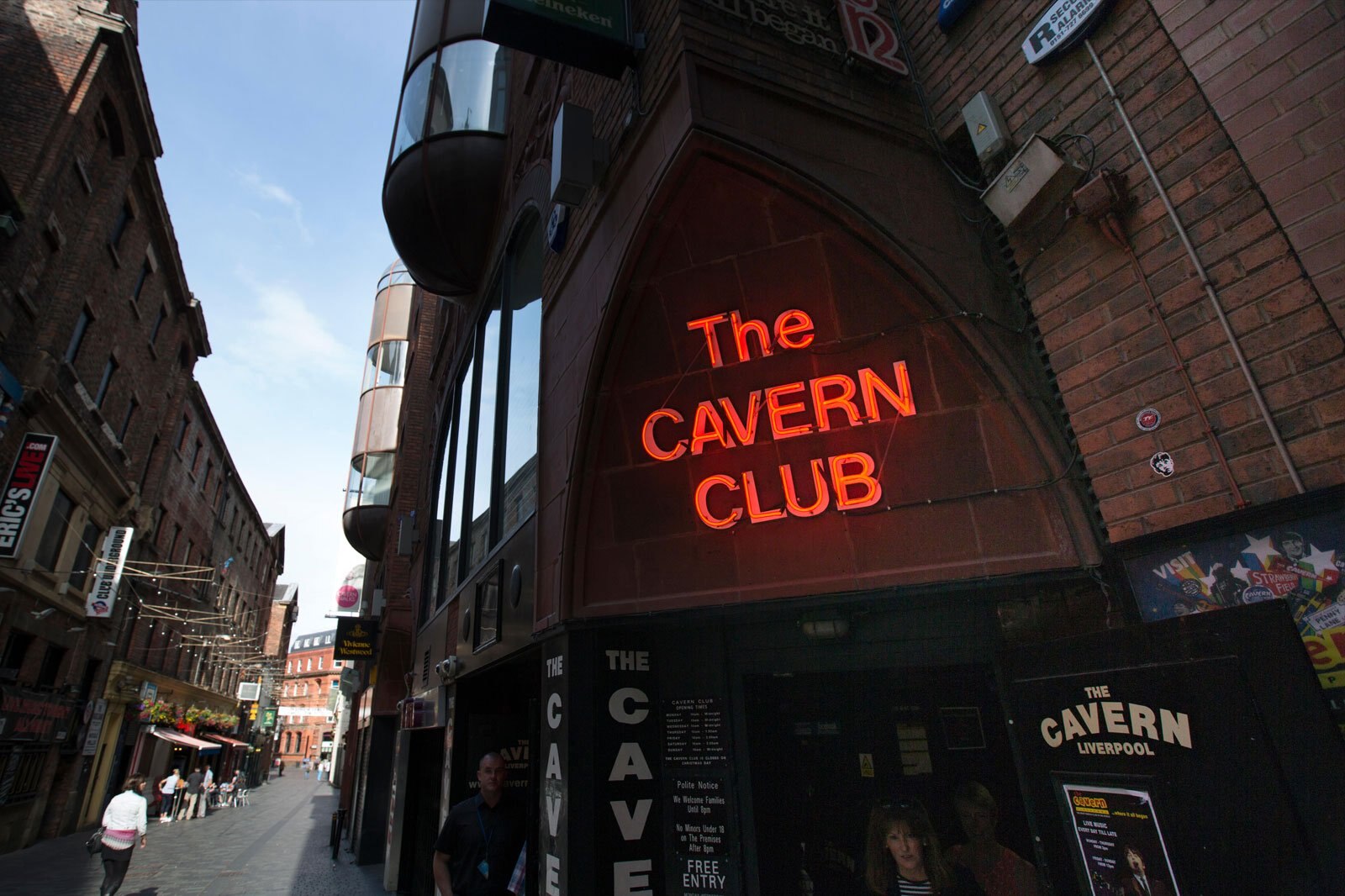 While not the original Cavern Club that was the breeding ground of the 1960s music movement 'Merseybeat' (the original was destroyed in the 1980s), this reincarnation is still a great place to end your night in Liverpool. You can see live music every night (and day) of the week from a host of local and international bands.
Live music starts from 11am most mornings and runs through to midnight. You'll often find Beatles tribute acts, along with tributes to other legendary pop groups such as The Doors and Oasis. It's free entry most of the time, too.
Read more
Location: 10 Mathew St, Liverpool L2 6RE, UK
Open: Daily from 10 am to midnight (open until 2 am on weekends)
Phone: +44 (0)151 236 9091
Back to top