9 Things to Do in Whistler in Winter
The Best Winter Sports to Try in Whistler
A winter vacation in Whistler means skiing on snow-covered trails across frozen lakes, gliding through the snow on a horse-drawn sleigh and lingering over a hearty dinner next to a crackling fire. Book a Whistler hotel this winter and indulge in its seasonal delights.
1
Trekking through the snow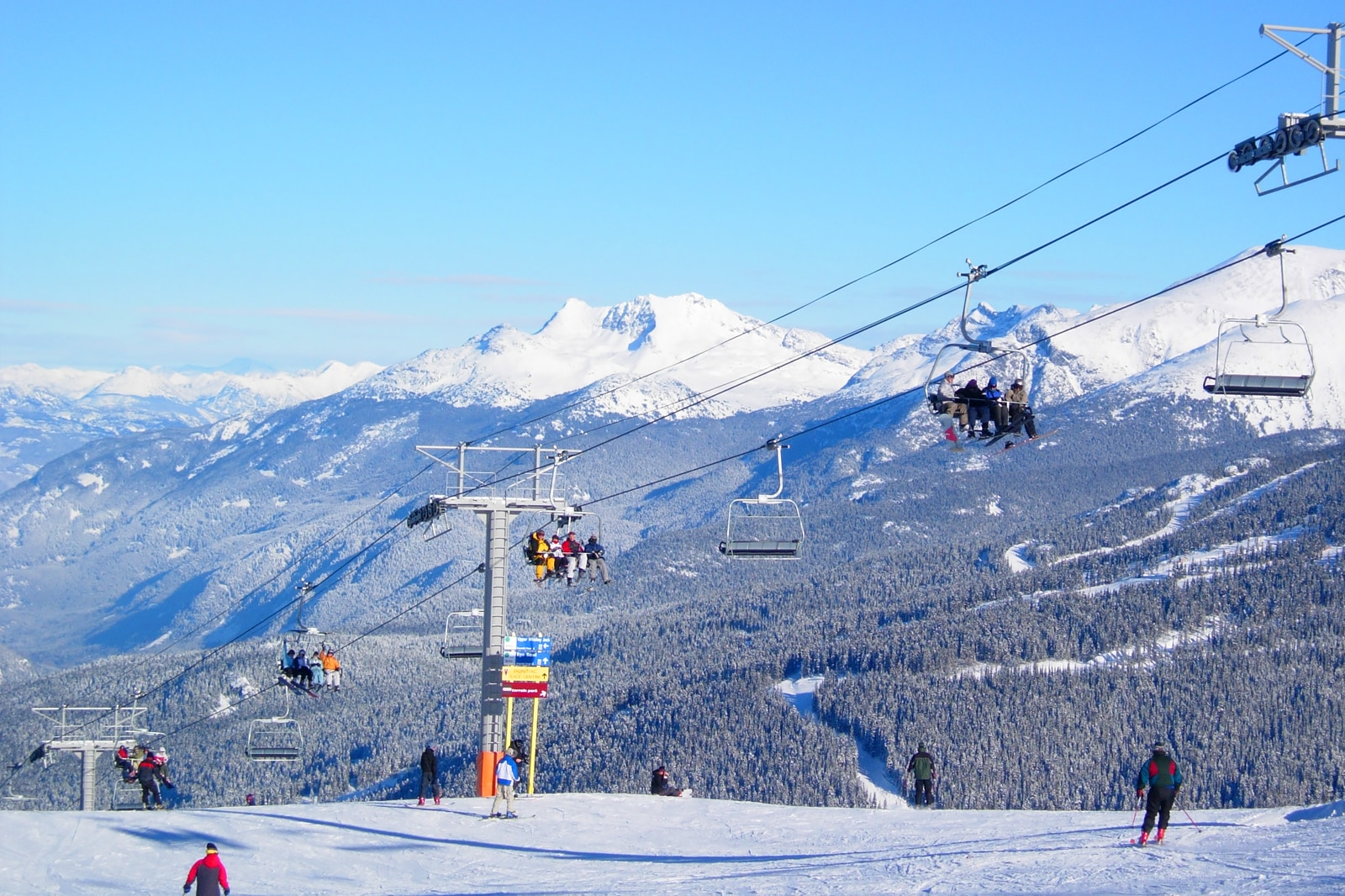 Hear the clumping of snowshoes on freshly fallen snow as you trek through a towering forest or around glacier lakes. Ride on the gondola up Whistler Mountain and be sure to bring binoculars to spot timid wildlife. An early-evening fondue tour might lead you to a mountain restaurant under starry skies.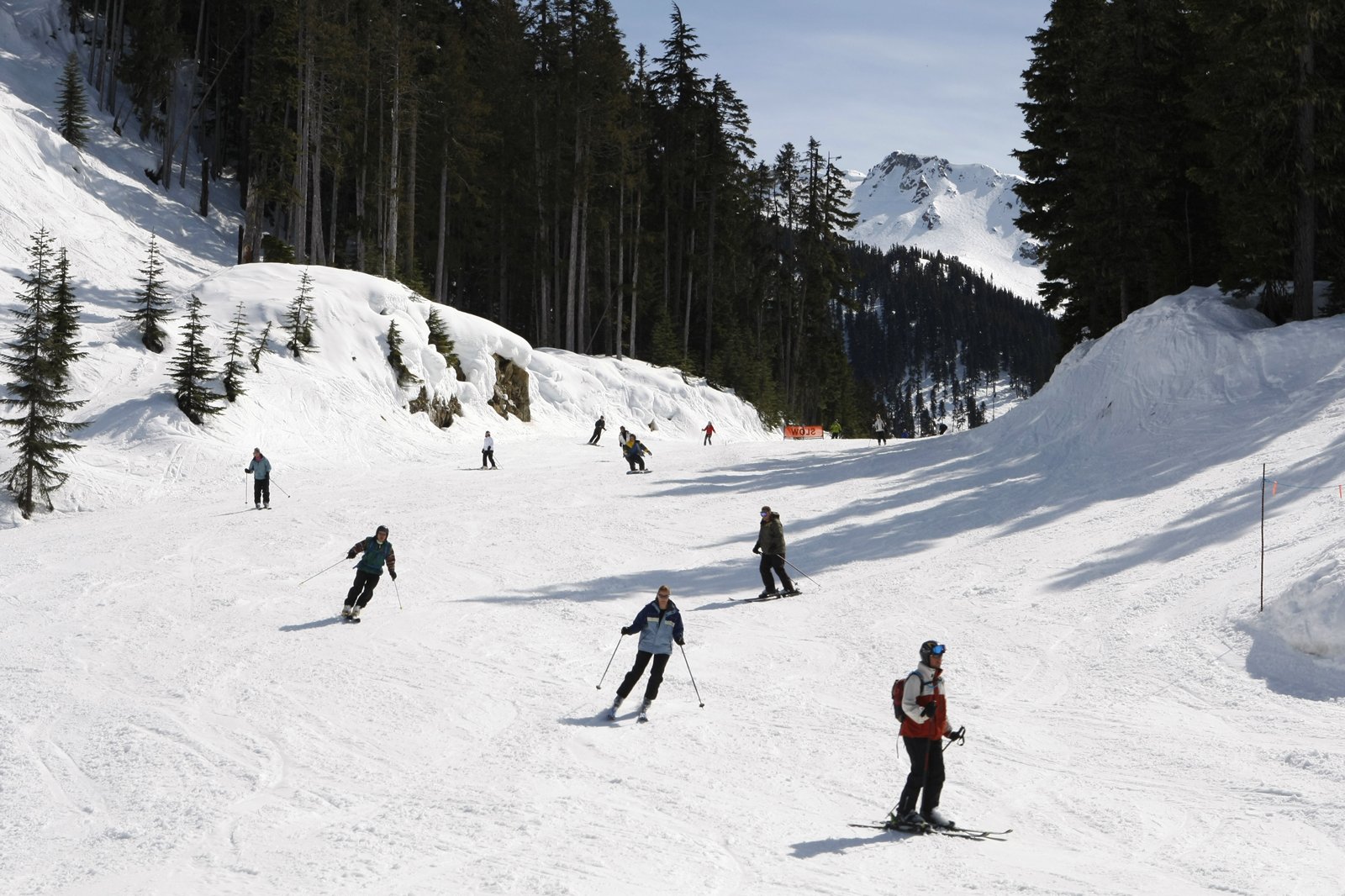 Seasoned skiers can swish along Spearhead Traverse, a backcountry trail that goes from Whistler to Blackcomb Mountain. Or try Garibaldi Provincial Park, where virgin trails take you past Cheakamus Lake and through dense Douglas-fir forests.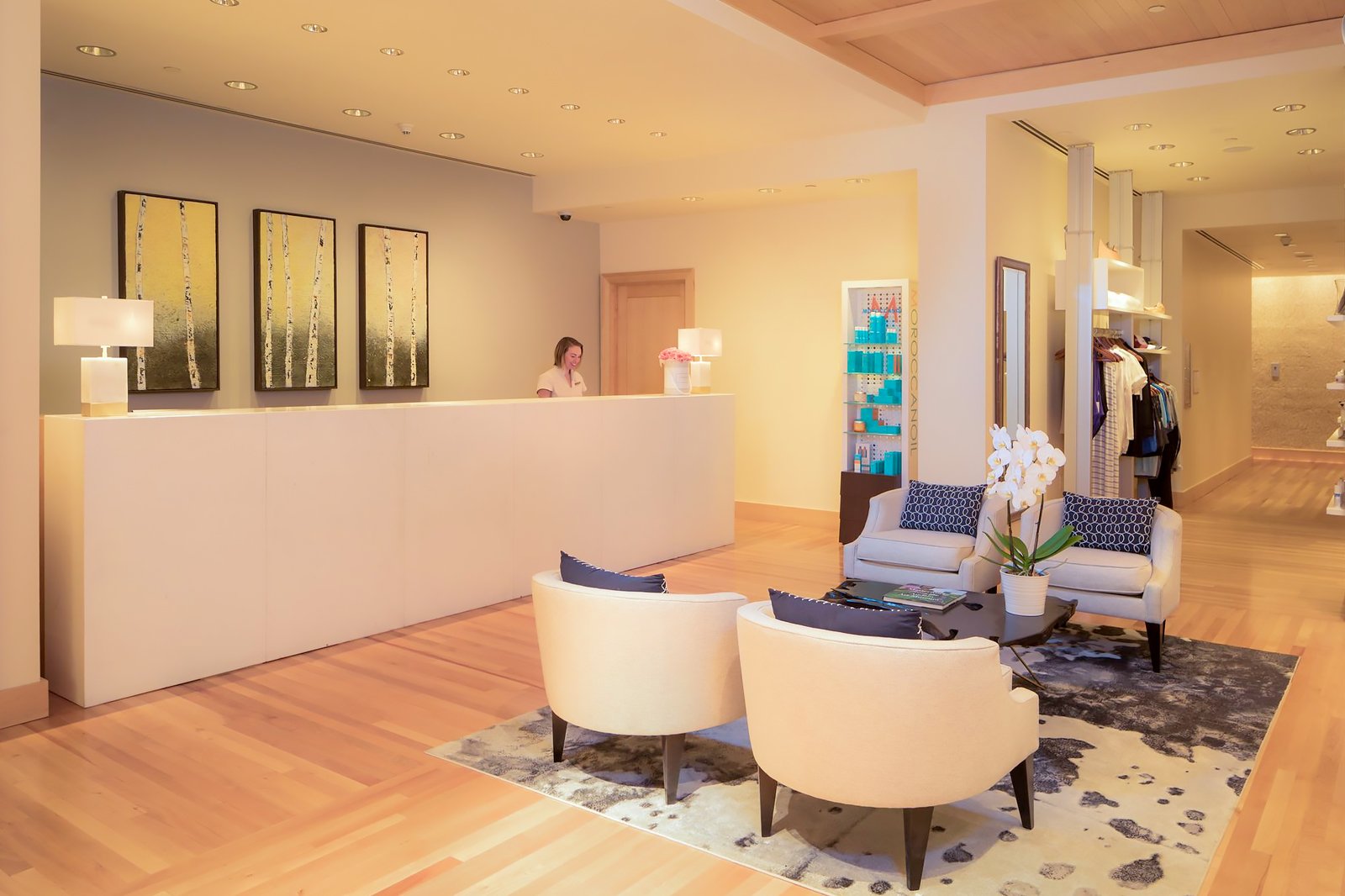 A break in Whistler isn't just about winter sports. After a day on the slopes, pamper yourself in one of the spas in Whistler Village. Relax tired muscles with a massage at the Vida Wellness Spa, or take a steam bath at Westin Resort's Avello Spa. Try a heavenly wildflower bath at Spa at Four Seasons Resort, or take a yoga class to limber up.
Sip hot chocolate under warm blankets and listen to jingling bells as Percheron horses pull you along snow-covered trails beneath the stars. Drivers will point out highlights of the village and the area's flora and fauna as you glide through the snow.
photo by Martin Cathrae (CC BY-SA 2.0) modified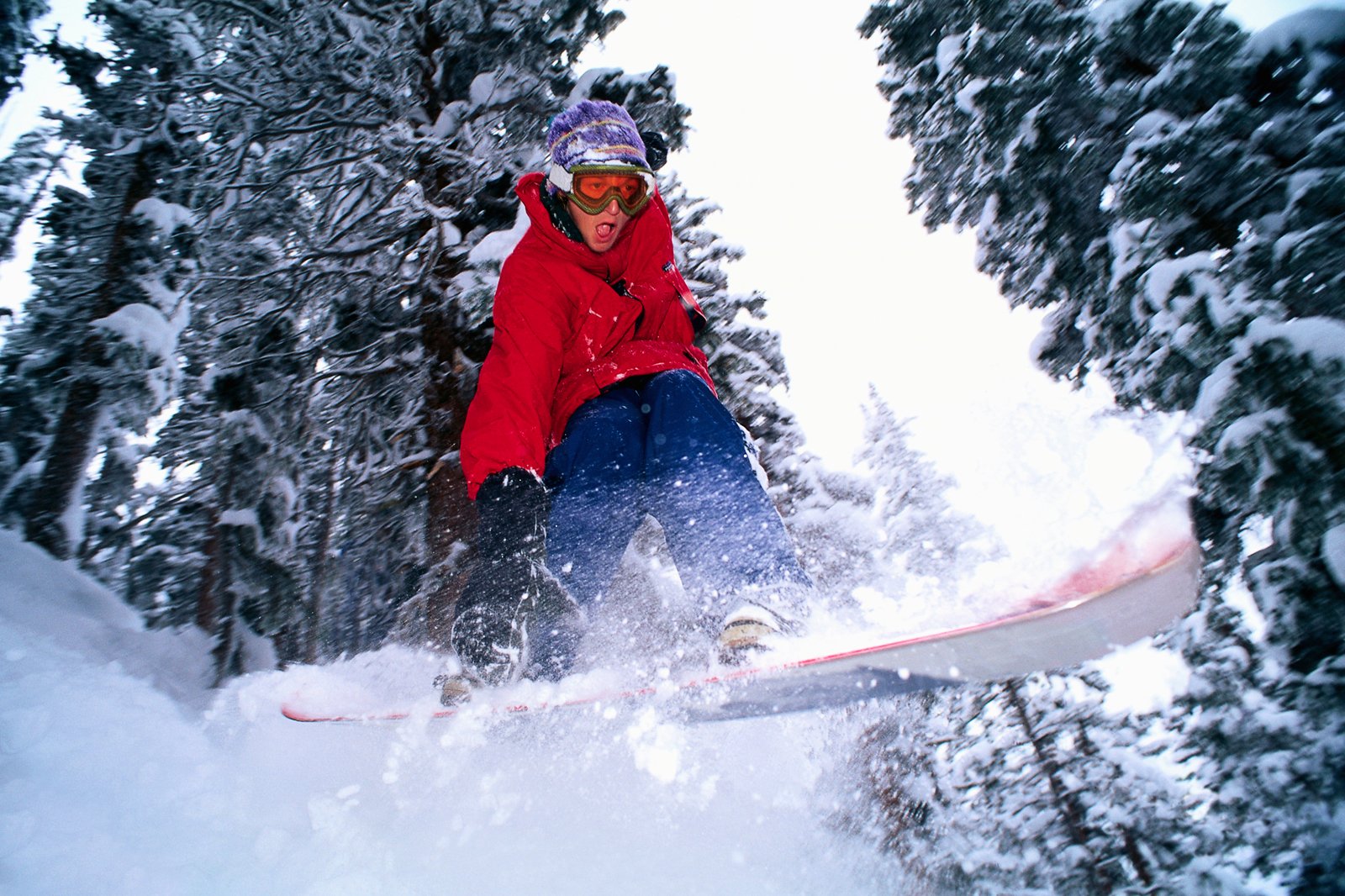 Grab your skis or a snowboard and glide down Whistler or Blackcomb mountains. There are more than 100 ski trails of all levels. Both mountains have bowl and glade skiing, as well as glacier skiing. Beginners can take lessons and novices can brush up their skills. Bring your own gear or rent it from Affinity Sports or Summit Ski. Book online to reserve your rentals.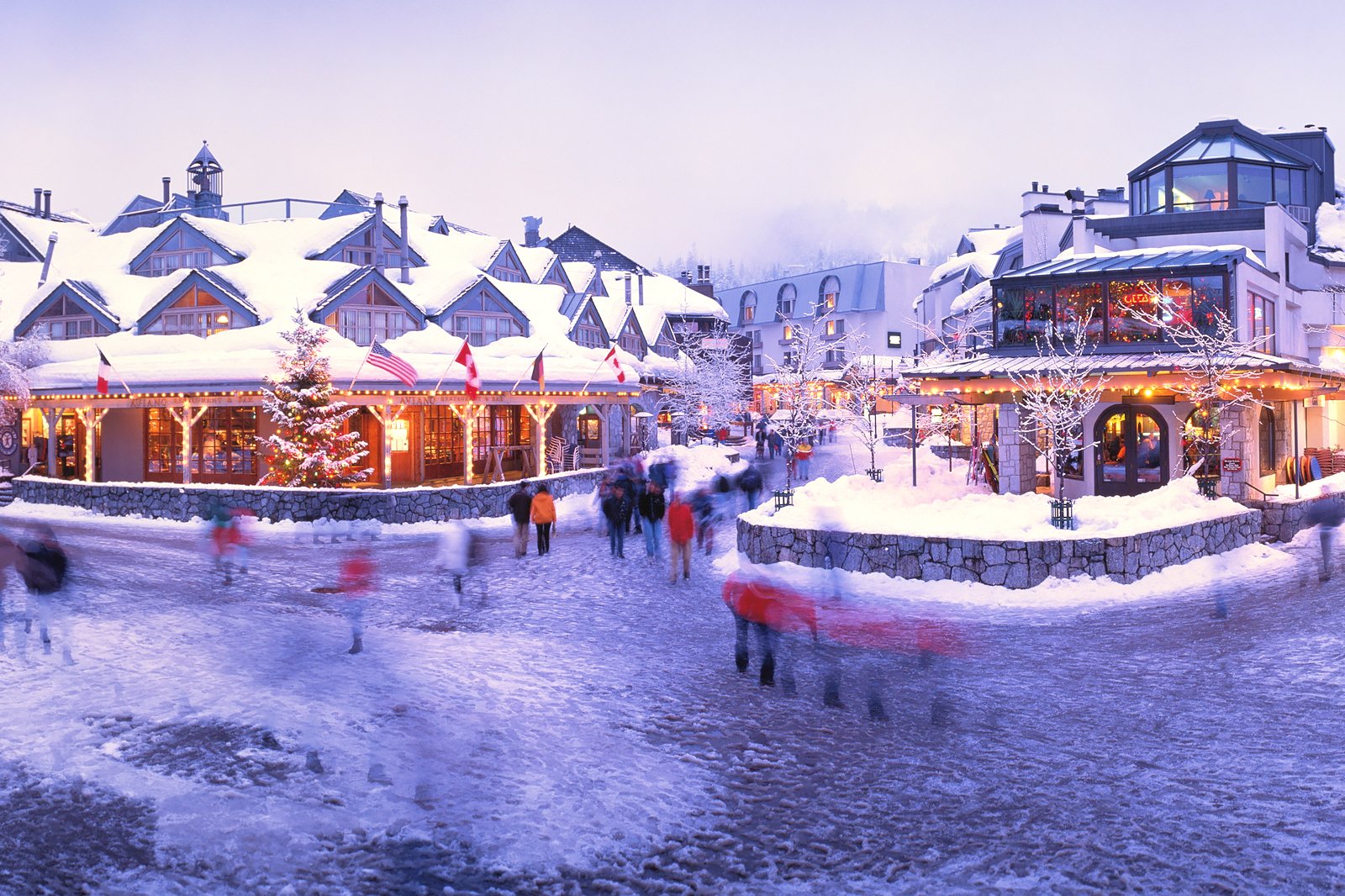 Spend a leisurely day browsing the shops in Whistler Village and around Blackcomb Mountain. Look for jewellery stores, craft shops and clothing boutiques in Village Square and Mountain Square. Gallery Row in the Hilton Whistler Resort has 3 galleries of Northwest Coast art, including colourful totem poles, carved masks and prints.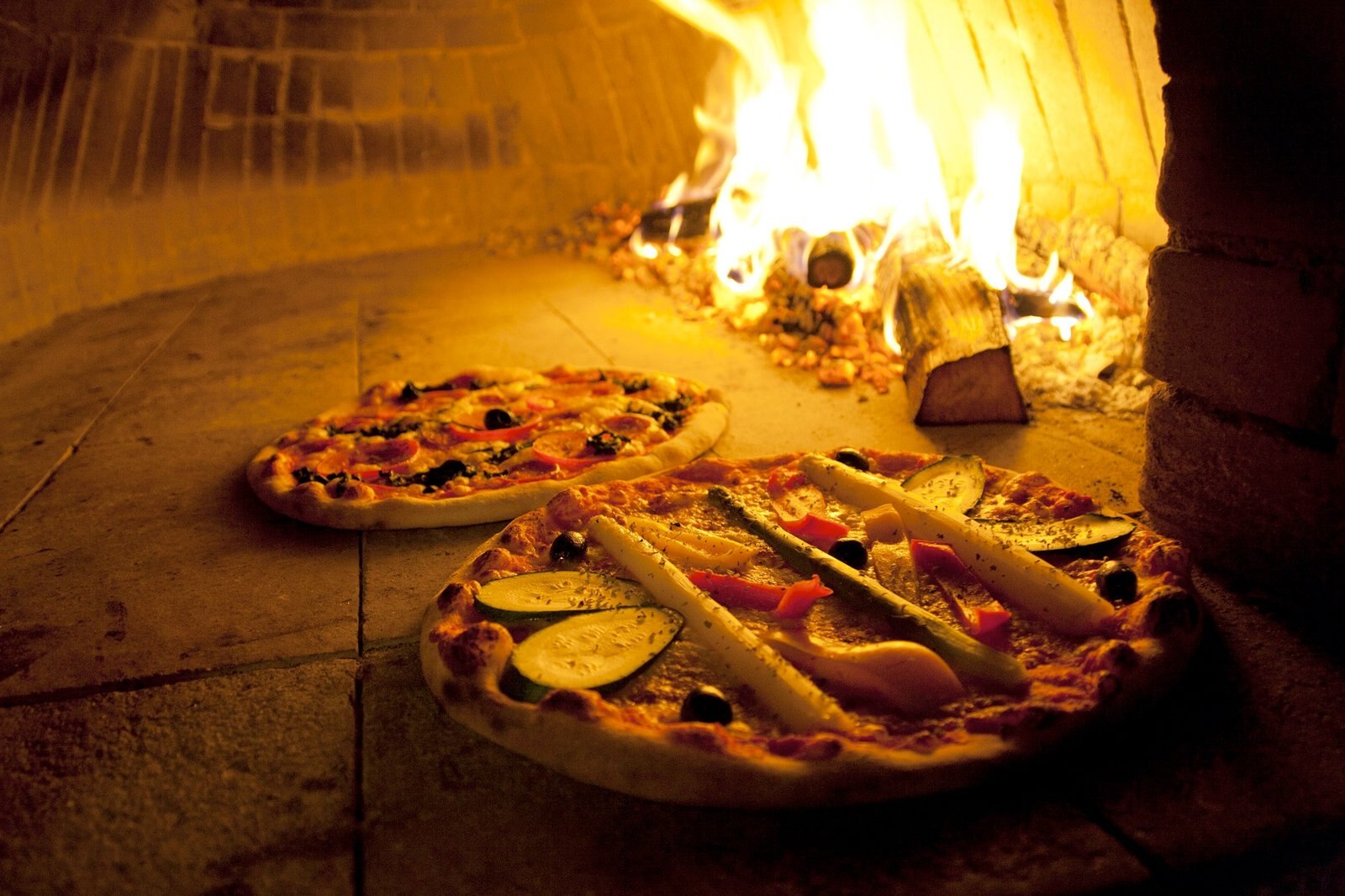 Whistler overflows with dining spots. Stop for a wood-fired pizza and a pint of a local microbrew at Whistler Brewhouse, or warm up with a bowl of clam chowder at Ingrid's Village Café. The crackling fireplace at Rimrock Café and Oyster Bar enhances a succulent plate of lobster and scallops paired with a British Columbian sauvignon blanc.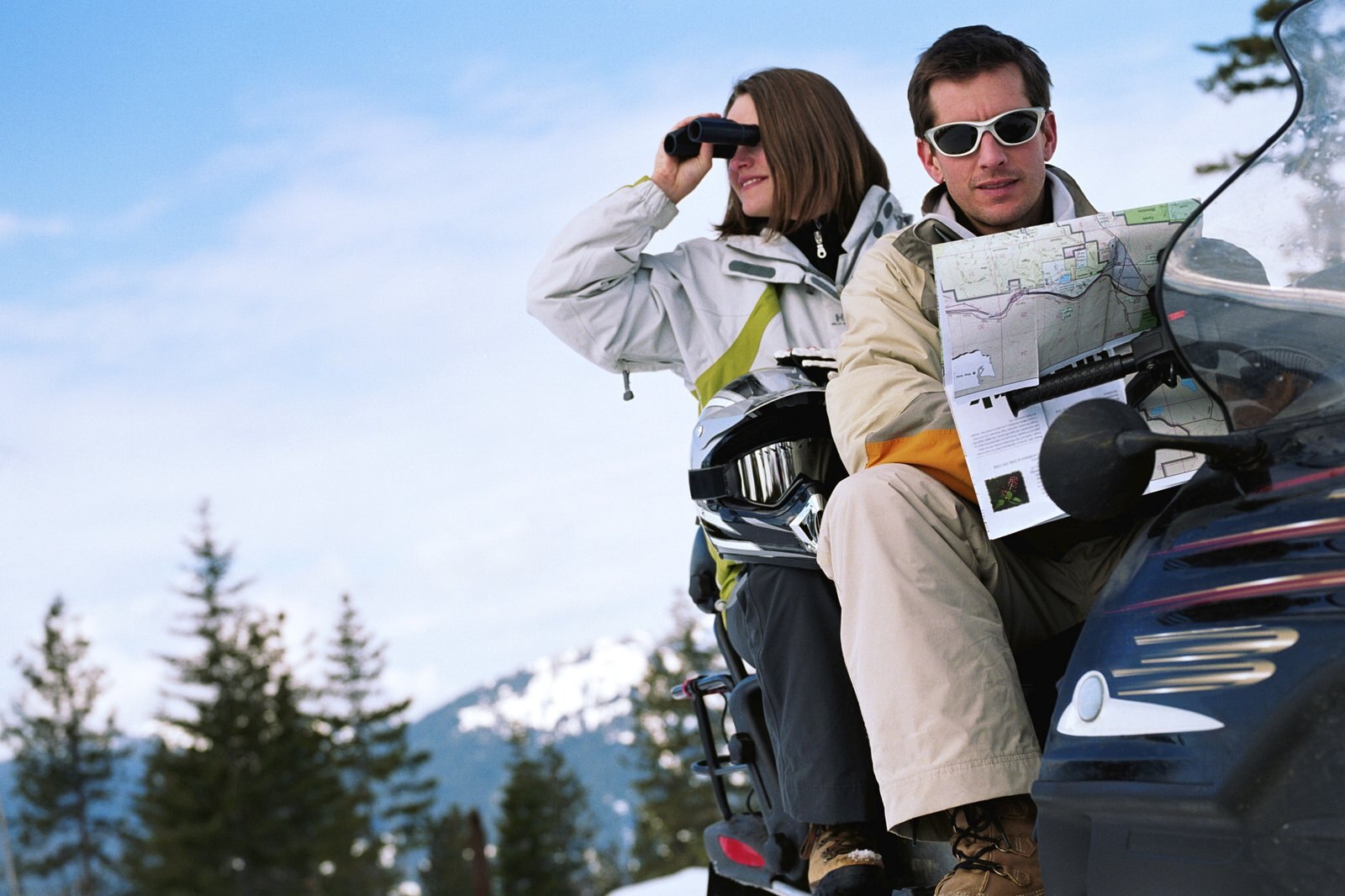 Whiz along Whistler Mountain trails, through forest and alongside lakes, on a fun two-hour snowmobile ride. Panoramic views from the mountain unfold, as you pass a variety of stellar scenery. Special evening jaunts take you to a remote mountain cabin for an intimate dinner.
9
Skiing on a mountain peak
Forget the lifts and the lines, and ride a helicopter to the crest of a nearby mountain peak for the ultimate in powder skiing. Whistler Heli-Skiing and Coast Range Heli-Skiing arrange ride and runs up to Coast peaks, which include a guide and lunch. It's a pricy package, but worth it for the stunning views.
photo by Darryns (CC BY-SA 3.0) modified
Back to top