10 Free Things to Do in Victoria, BC
Victoria for Budget Travellers
Visiting Victoria can be as inexpensive as you wish, as the capital of British Columbia has plenty of great sightseeing opportunities that are out in the open and free for all to take in. Victoria Harbour is one that you should tick off your list, and from here you have several of Victoria's best free places to explore – all within easy walking distance.
Expense-free activities range from window-shopping along Victoria's historical streets and the unmissable Chinatown to enjoying lush flower gardens and hiking up to scenic hilltops. Here, we've gathered some great ideas on free things to do in Victoria, BC that can help you save more and enjoy more.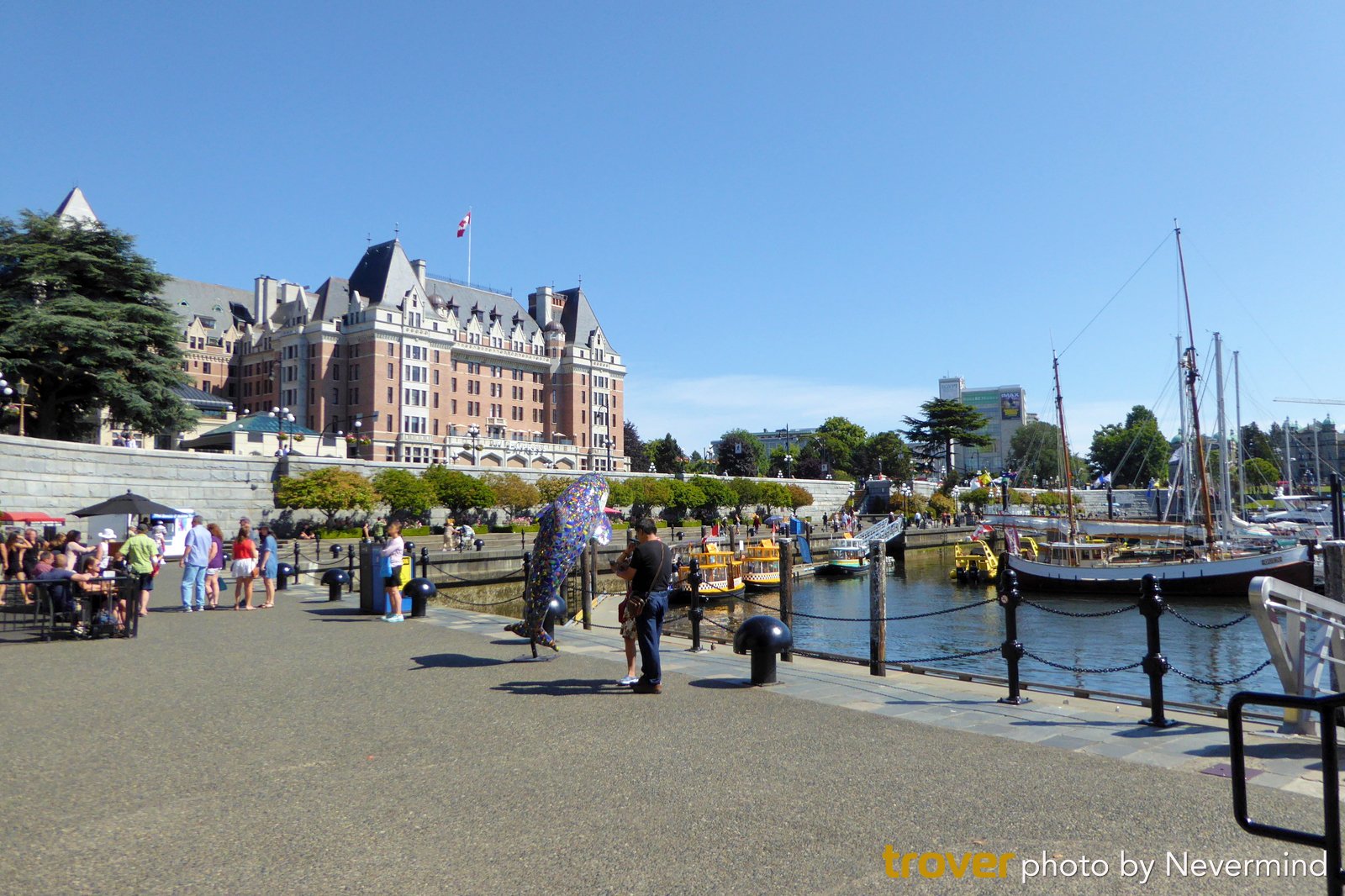 Take in the view at Inner harbour
The city's most iconic and scenic waterfront
Victoria's Inner-Harbour Pathway leads you through the most picturesque plot on the south-eastern corner of Victoria Harbour. You can't really say you've done Victoria without taking a walk here. From the jetty-lined pathway, easily reach two of the city's main attractions, namely the British Columbia Parliament Buildings and The Empress Hotel, which also serve as the harbour's iconic backdrops. Come in the evenings for a magical scene when these landmarks glimmer with ornamental lighting features.
Location: Wharf St, Victoria, BC V8W 1T3, Canada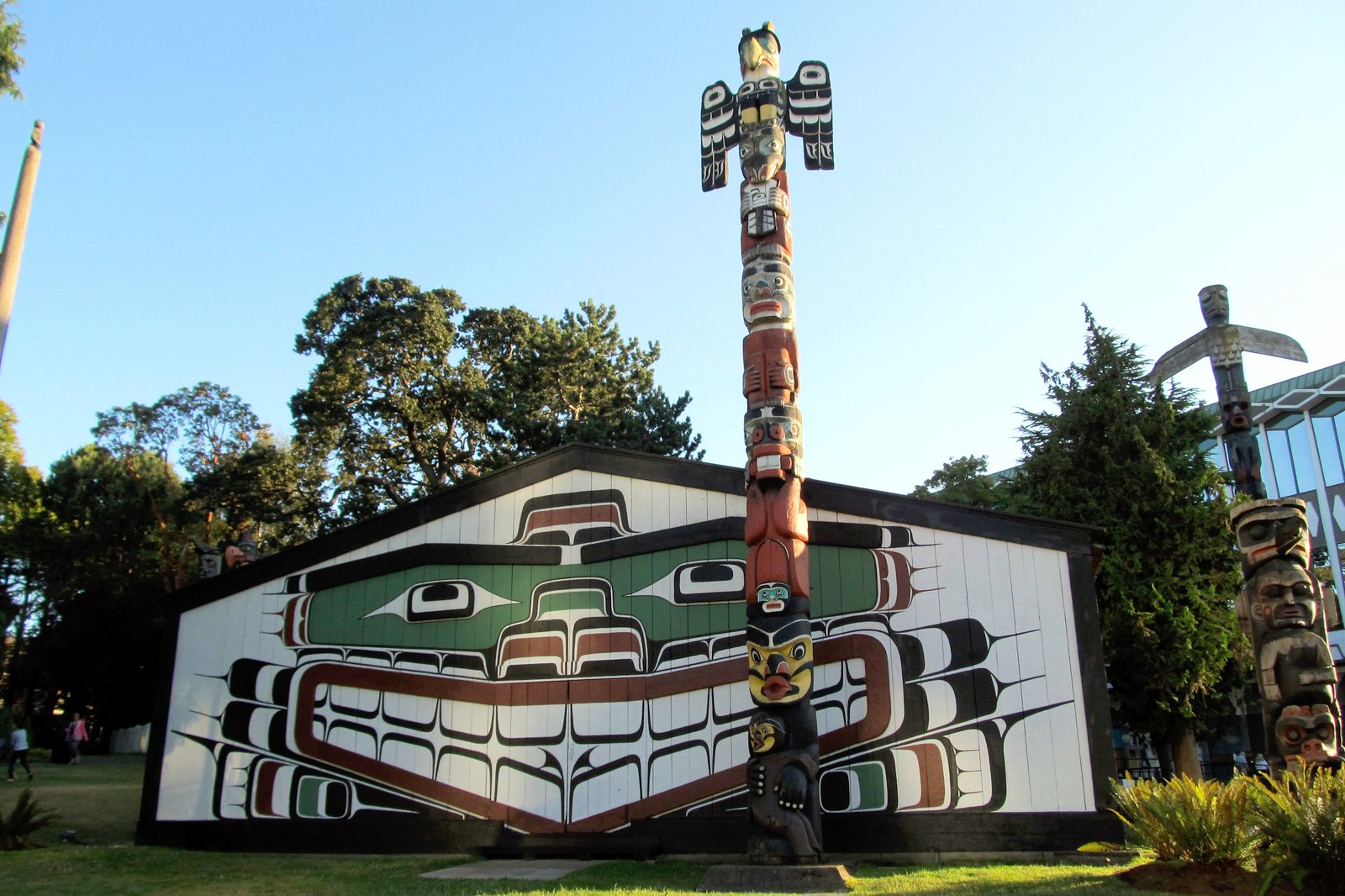 Admire ancient totems at Thunderbird Park
An impressive gallery of First Nations monuments
Just a short walk from Inner Harbour, you can enjoy a free historical sightseeing tour in this outdoor gallery that's right next door to the Royal BC Museum. Thunderbird Park features an impressive collection of totem poles that were part of a restoration programme in 1952. Most of the creations that still stand tall here today are the works of the late Mungo Martin, a First Nations chief and master carver, and patron of the Royal BC Museum.
Location: 638 Douglas St, Victoria, BC V8V 2P8, Canada
Open: Daily from 8am to 11pm
photo by daryl_mitchell (CC BY-SA 2.0) modified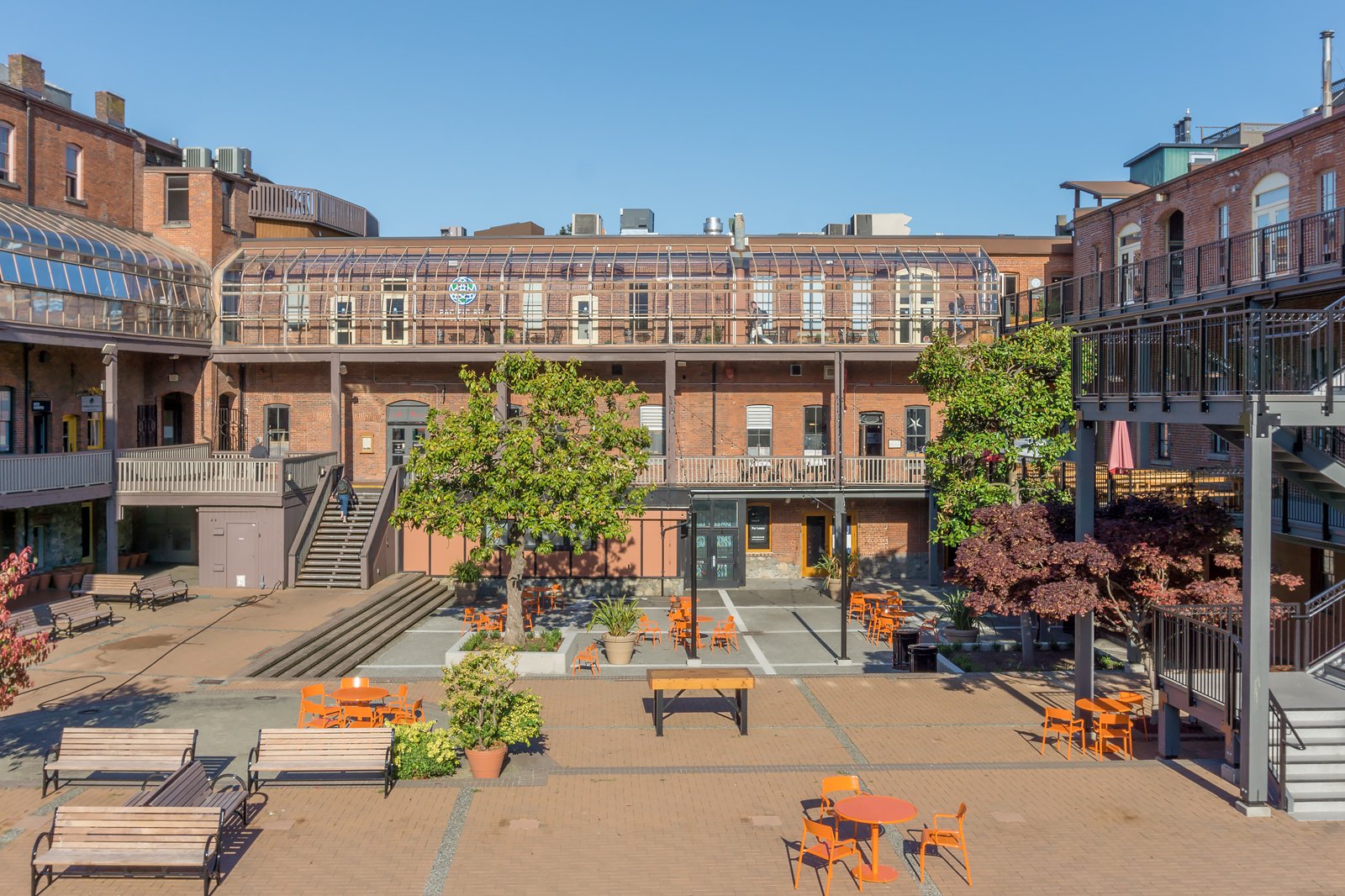 Explore Market Square
Enjoy window-shopping and live music
Enjoy one of the best window-shopping experiences in Victoria along Lower Johnson Street, which locals often nickname "Lo-Jo". After browsing the compact rows of shops and boutiques, you'll eventually end up at Market Square, right before Victoria's Chinatown. This historical town square operates like a mall, featuring a mix of tenants and surrounded by heritage buildings. There are also modern shops, including jewellery stores, homeware galleries, and fashion boutiques around its open courtyard, where you can sometimes watch live free music performances.
Location: 560 Johnson St, Victoria, BC V8W 3C6, Canada
Open: Daily from 10am to 6pm
Phone: +1 250-386-2441
photo by Michal Klajban (CC BY-SA 4.0) modified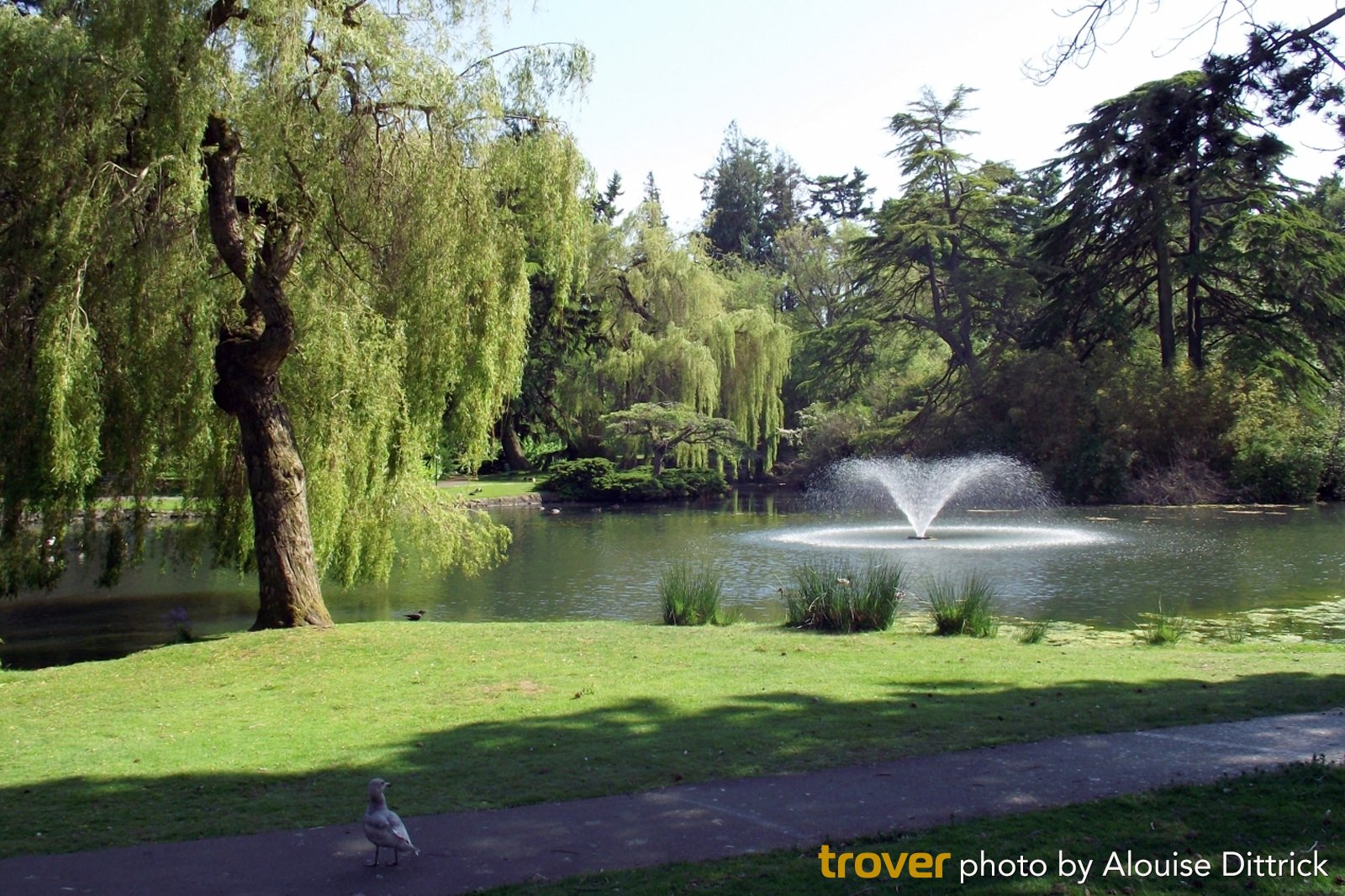 Picnic at Beacon Hill Park
A fun and feature-filled park
If you're looking for a free and relaxing time out in Victoria, escape to the lush grounds of Beacon Hill Park. This 200-acre park near the southern coastline features scenic trails that run through woodlands and along the shoreline. For families, there are two playgrounds around the park's centre, as well as the Children's Farm where the little ones can pet cute farm animals. Many ponds and landscaped gardens dot the northern part of the park, with squirrels, otters, and peacocks among its inhabitants.
Location: 100 Cook St, Victoria, BC, Canada
Phone: +1 250-361-0600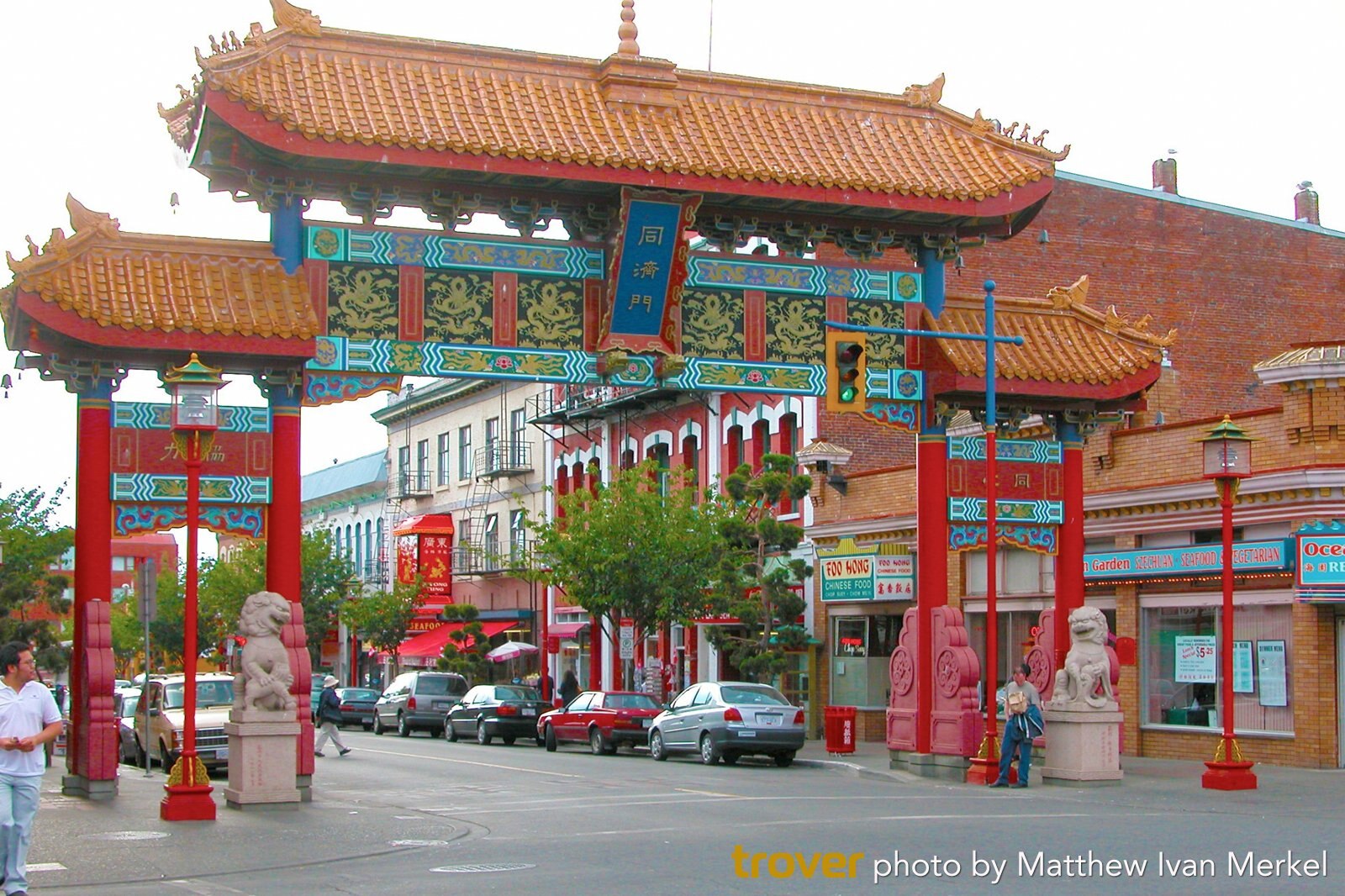 Discover Victoria's Chinatown
And explore the country's narrowest street
Chinatown is one of Victoria's most colourful neighbourhoods, which you can explore freely and at your own leisurely pace. It's a web of narrow and winding streets that feature rows of many different shops and dining spots large and small, all bearing intricate Chinese architectural features with red lanterns and calligraphic store signs. In the middle of Chinatown, you'll find Fan Tan Alley connecting both ends of Fisgard Street. It's known as "the narrowest street in the country" since it's less than a metre wide at its narrowest point yet is still lined with shops.
Location: 500 Fisgard St, Victoria, BC V8W 1R4, Canada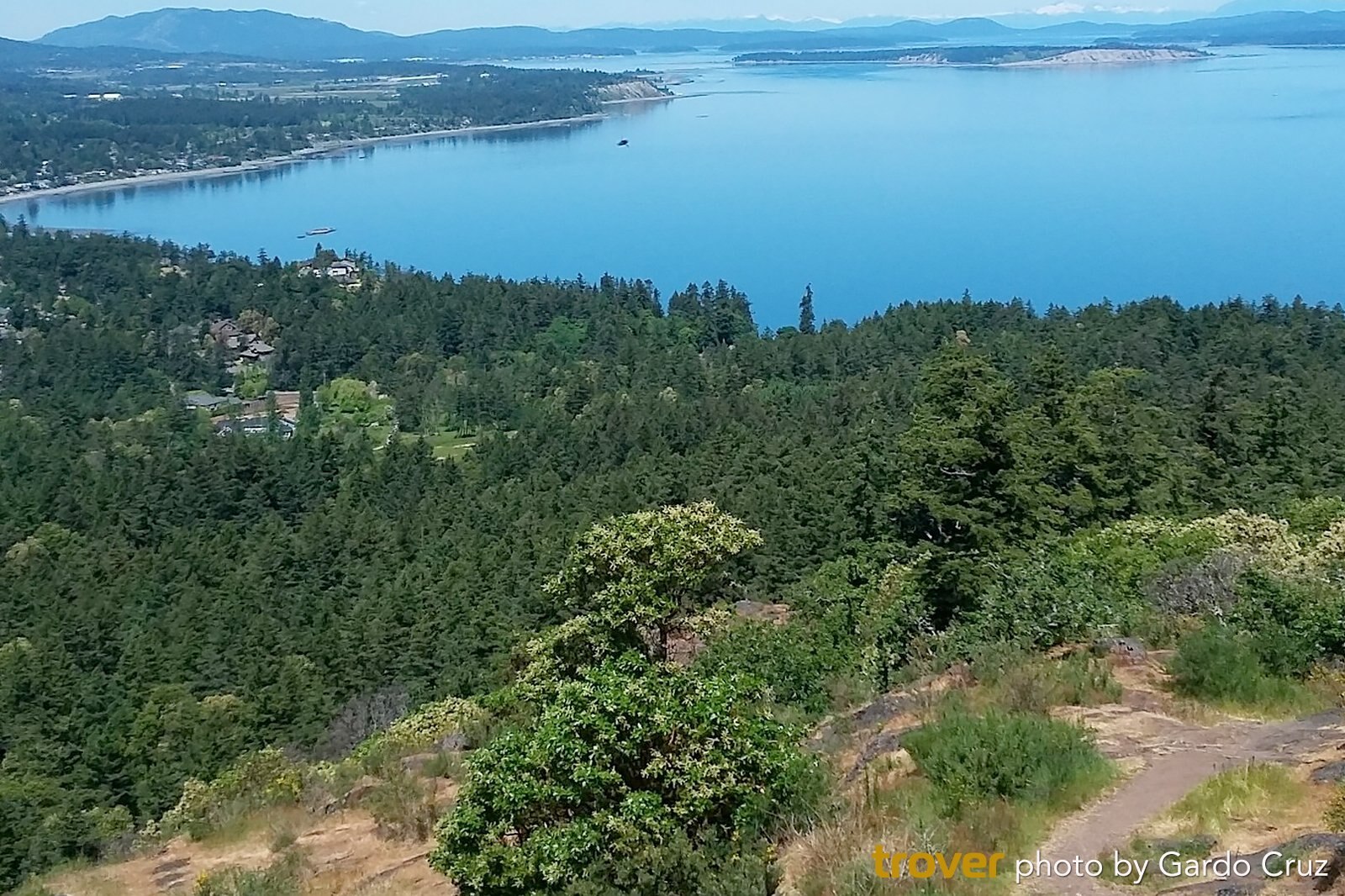 Hike through Mount Douglas Park
The largest urban forest on the Saanich Peninsula
If you're fond of nature and adventure, you can head up to this urban forest park on the Saanich Peninsula, within 20 minutes' drive north from downtown Victoria. Mount Douglas Park offers the great British Columbia outdoors for most fitness levels. The forest has over 21 km of trails. There are moderate trails along the northern coastline, while more strenuous paths wind up the hills. If you're up for a challenge, you'll be awarded with prize views of the Saanich Inlet and the straits of Georgia and Haro from the top.
Location: 4500 Cedar Hill Rd, Victoria, BC, Canada
Open: Daily from 7am to 11pm
Phone: +1 250-475-5522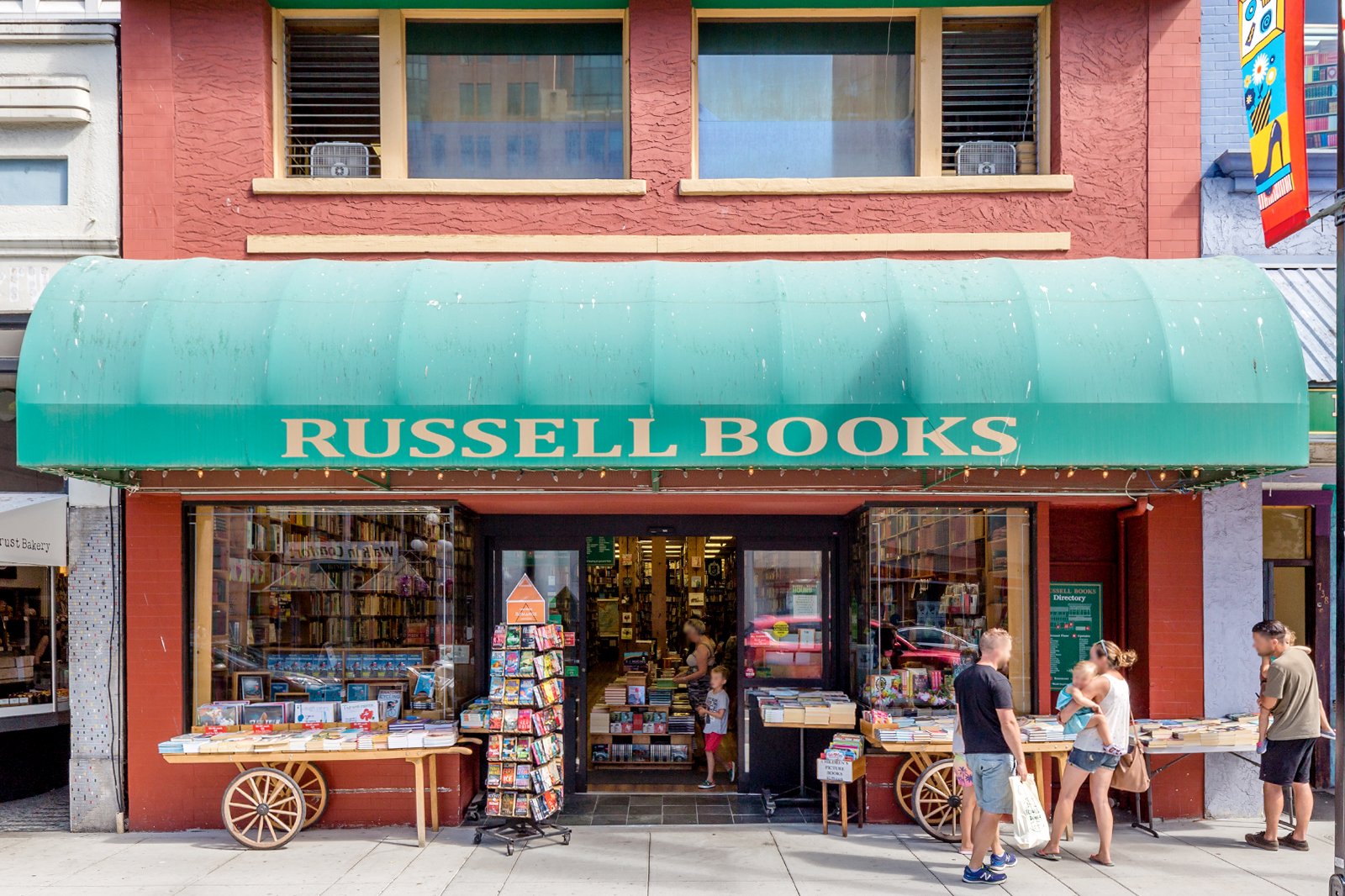 Browse Victoria's Antique Row
Stroll by the antique shops on Fort Street
Back in the early '80s, Fort Street gained the moniker "Antique Row" thanks to the closely packed series of antique shops lining the route. Nowadays, the shopping scene has evolved to include a more diverse variety, with cafés and other types of shops in between. You can still poke in for a quick browse at some of the interesting and longstanding antique shops, such as Russell Books for prints of old and new, Old 'N' Gold Jewellery for vintage designs, and Zeitgeist Vintage Store for quirky homeware.
Location: Fort St, Victoria, BC V8W 1H6, Canada
Open: Most shops open daily from 10am to 5pm
photo by Michal Klajban (CC BY-SA 4.0) modified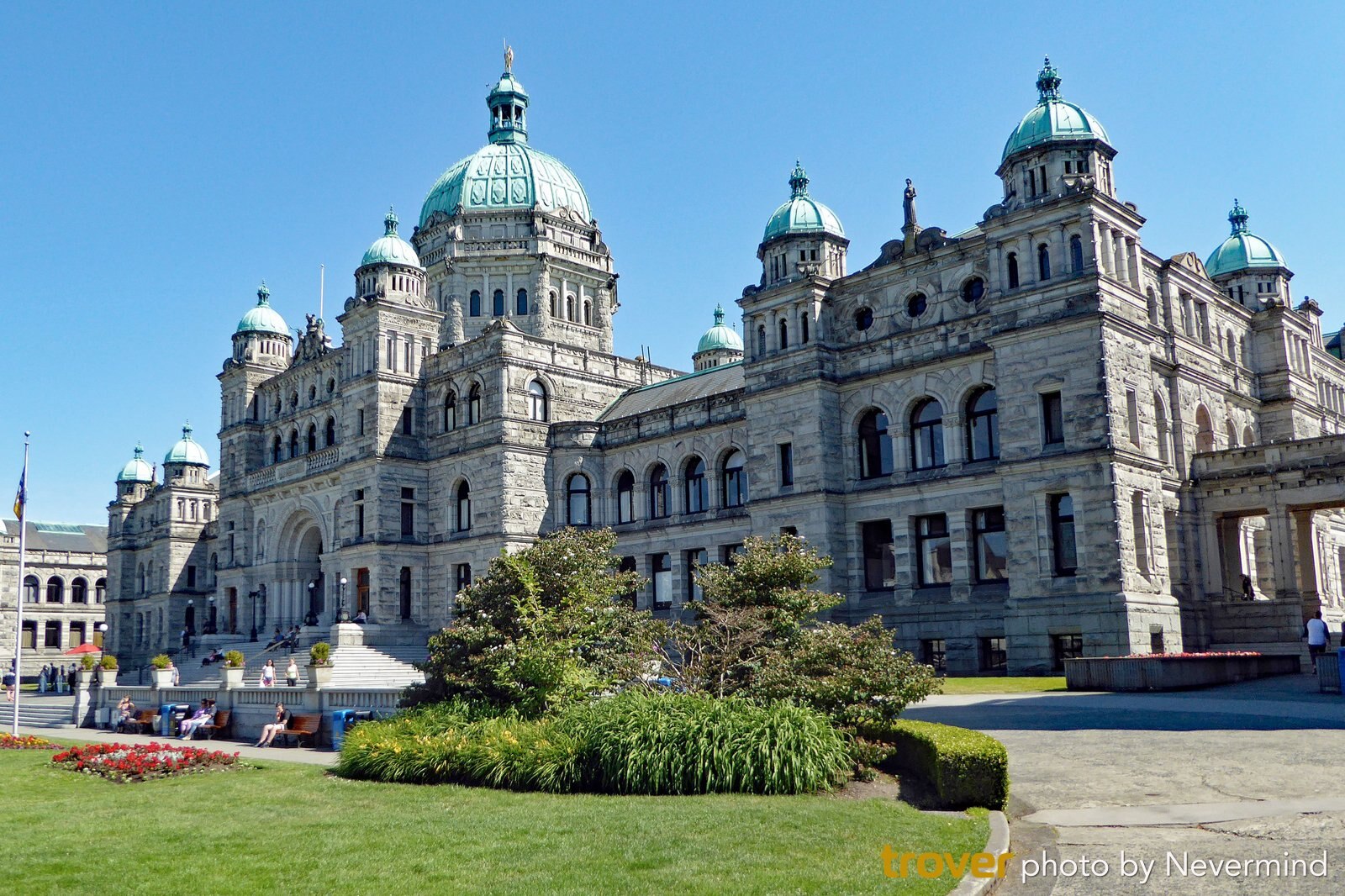 Tour the Parliament Buildings
Learn some history and admire neoclassical architecture
Home to the Legislative Assembly of British Columbia, the Parliament Buildings are one of Victoria's main landmarks. Together with The Empress Hotel, they serve as the iconic and picture postcard view of Victoria's Inner Harbour waterfront. You can enjoy free guided tours through the Legislative Chamber at hourly intervals from 9.30am through 4pm. If you're more interested in the physical beauty of the majestic buildings, you can go for their special 90-minute architecture tours. The Parliament Buildings are right next door to the Royal BC Museum.
Location: 501 Belleville St, Victoria, BC V8V 2L8, Canada
Open: Monday–Friday from 8.30am to 4.30pm, Saturday–Sunday from 9am to 5pm
Phone: +1 250-387-3046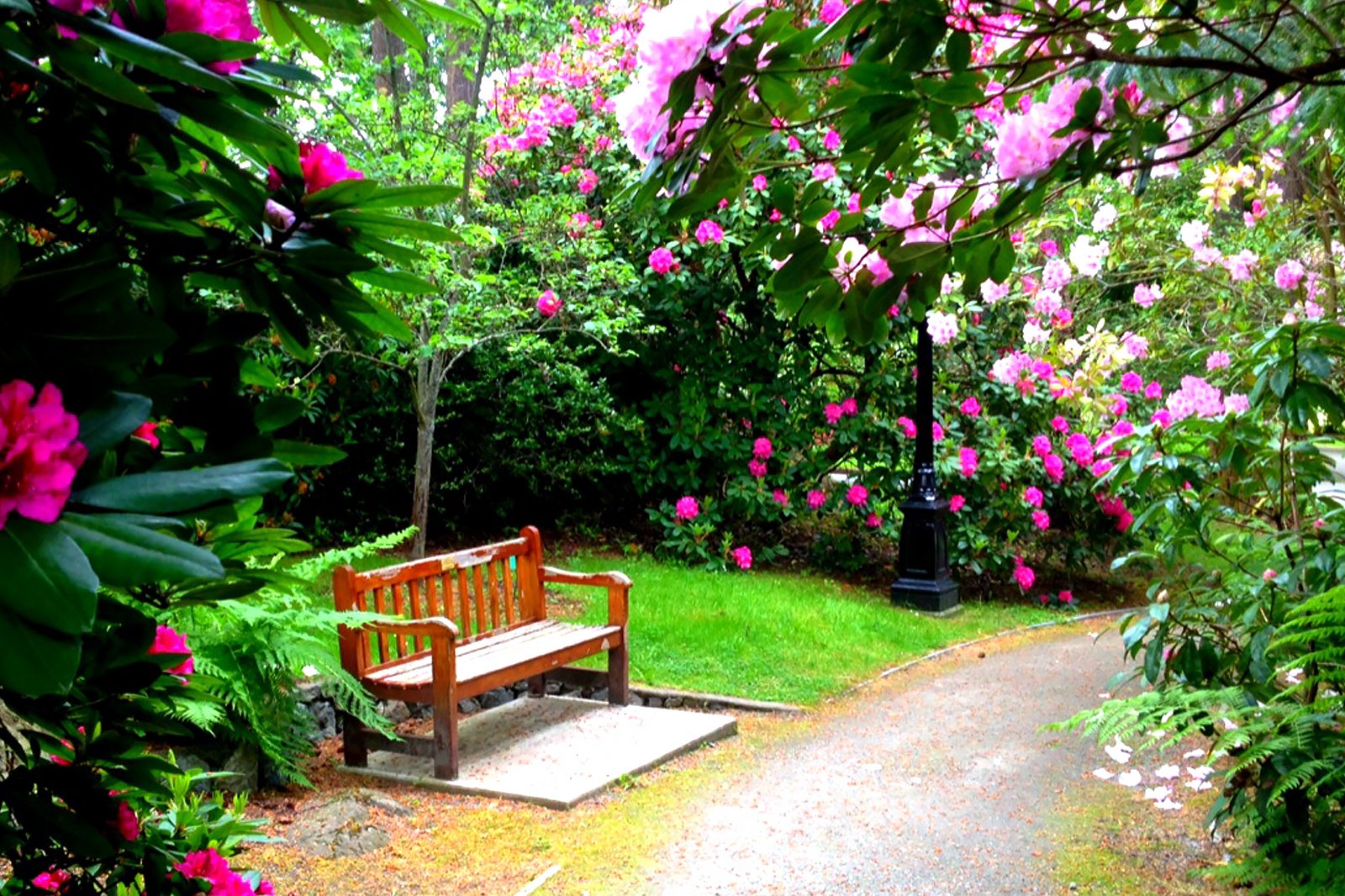 Explore the gardens of Government House
From Victorian rose gardens to herb gardens
While Government House doesn't open its doors to the public often, the gorgeous expanse of gardens that surround the residence of the Lieutenant Governor of British Columbia are free to explore. There are wonderful trails that you can follow, leading you to colourful spaces such as the herb garden, the English Country Garden, a sunken rose garden, a Rhododendron garden, and the Victorian rose garden with its intricately pruned hedges and symmetrical layout. You can easily spend hours here, relaxing on benches while taking in the floral beauty and birdsong.
Location: 1401 Rockland Ave, Victoria, BC V8S 1V9, Canada
Open: Monday–Friday from 8.30am to 4.30pm
Phone: +1 250-387-2080
photo by Nick Kenrick (CC BY 2.0) modified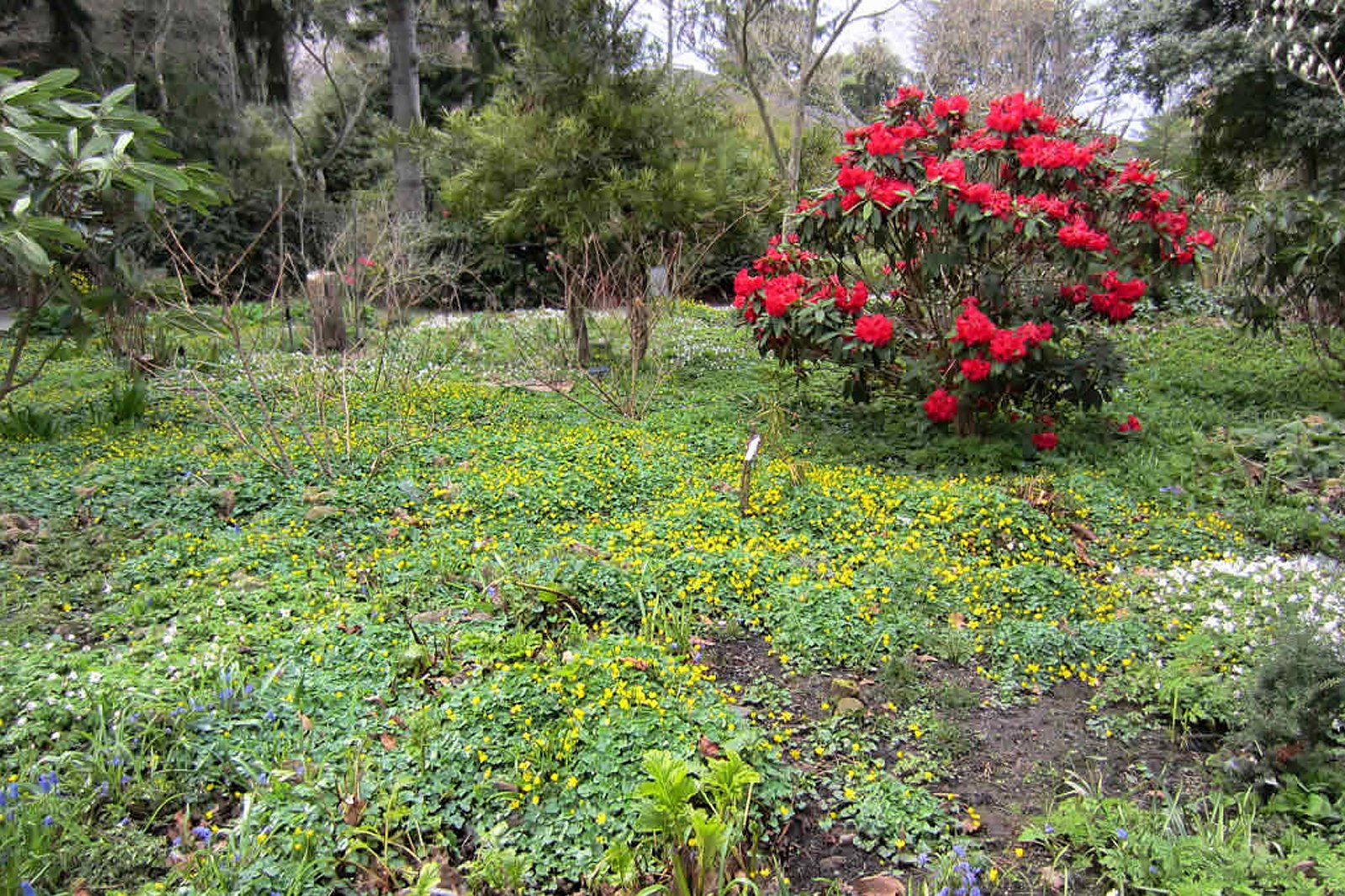 See rhododendrons in bloom at Finnerty Gardens
Evergreen pubic woodlands in Victoria
You can enjoy tranquil nature walks along manicured garden trails and stone pathways through this public woodland at the University of Victoria (UVic). Finnerty Gardens serves as a beautiful oasis where UVic faculty students and the public can retreat to, reflect, and be inspired by nature. Besides enjoying the beautiful ponds under the shades of native trees, you can admire its most dominant botanical feature: hundreds of different varieties of rhododendrons, which are artfully arranged throughout its 2.7-hectare grounds.
Location: University Dr, Victoria, BC V8P 3E6, Canada
Open: Daily from 8am to 11pm
Phone: +1 250-721-7211
photo by David Stanley (CC BY 2.0) modified