10 Free Things to Do in Toronto
Toronto for Budget Travellers
Toronto is a fun city to visit, with a diverse range of attractions. While it isn't particularly famous for being the most budget-friendly place, there's still a reasonably good choice of free things to do in Toronto. In many cases, this boils down to simply exploring the city and its colourful neighbourhoods, especially those in and around Old Toronto. Each has a distinctive and attractive atmosphere, ranging from the colourful Kensington Market to the historical Distillery District. However, if just walking the streets isn't your idea of fun (or if it's raining), there are a few indoor activities you can do without spending a cent.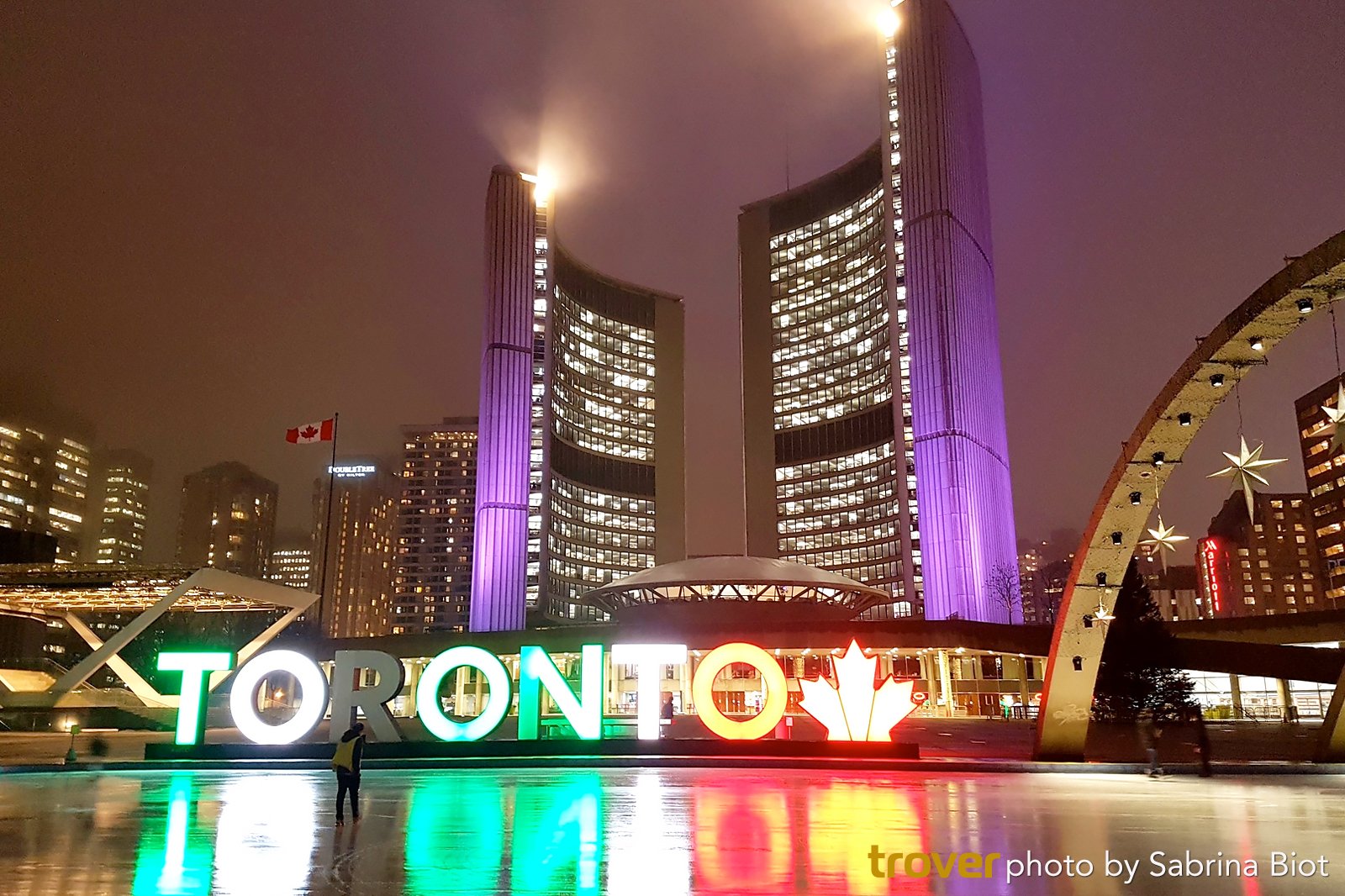 Nathan Phillips Square
Take a selfie by the Toronto Sign
The square in front of Toronto City Hall is often bustling as people enjoy sitting by the fountain and the big city sign. With 3-metre-tall letters, it's quite an iconic spot for a selfie. There's also a good café in Nathan Phillips Square, with plenty of other options nearby. The look of the City Hall building itself is a little controversial. Some call it striking and futuristic and cheered when it appeared in a 1989 episode of Star Trek: The Next Generation, while others call it ugly (especially when compared to Toronto Old City Hall, which is next door) and cheered when it was blown up in 2004's Resident Evil: Apocalypse.
Location: 100 Queen St W, Toronto, ON M5H 2N2, Canada
Open: Monday – Friday from 8.30 am to 4.30 pm (closed at weekends)
Phone: +1 416-392-2489
Couples
Families
Photo
Budget
High Park
The playground was designed by kids, for kids
Among the many green spaces of Toronto, High Park stands out as the most family-friendly. Found to the west of downtown Toronto, the 161-hectare park has a huge playground, which was partially designed by children. You'll also find sports facilities, 18 picnic areas, hiking trails and special events throughout the year. Check out the mini-zoo to see llamas, deer, buffalo and peacocks. The waterfront, along Grenadier Pond, is particularly beautiful, but best enjoyed in spring, when the cherry blossom trees are in bloom.
Location: 1873 Bloor St W, Toronto, ON M6R 2Z3, Canada
Couples
Families
Photo
Budget
photo by Jeff Hitchcock (CC BY 2.0) modified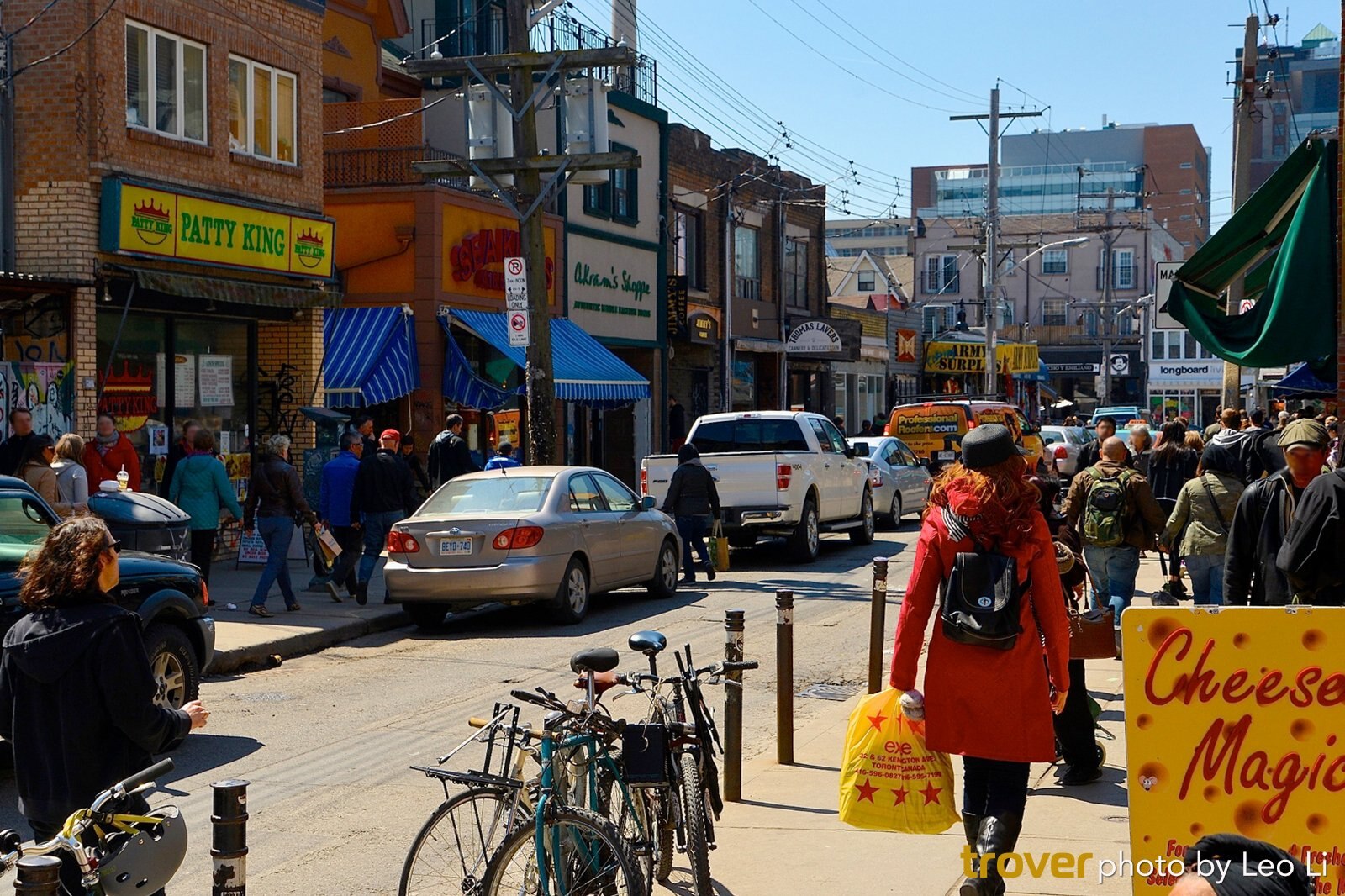 Kensington Market
Visit trendy eateries in an artistic part of Toronto
The Kensington Market area, just north of Chinatown, is home to a trendy, bohemian atmosphere and a great collection of vintage stores, art galleries and, obviously, a market. Many of the Victorian-era buildings along the tree-lined streets in the area display impressive works of street art and contain a good range of international restaurants, bars and cafés. The market itself specialises in fresh produce, meat and fish and is popular with the students and families who live nearby. Try to visit on the last Sunday of the month, when the area goes car-free to allow for a giant street market.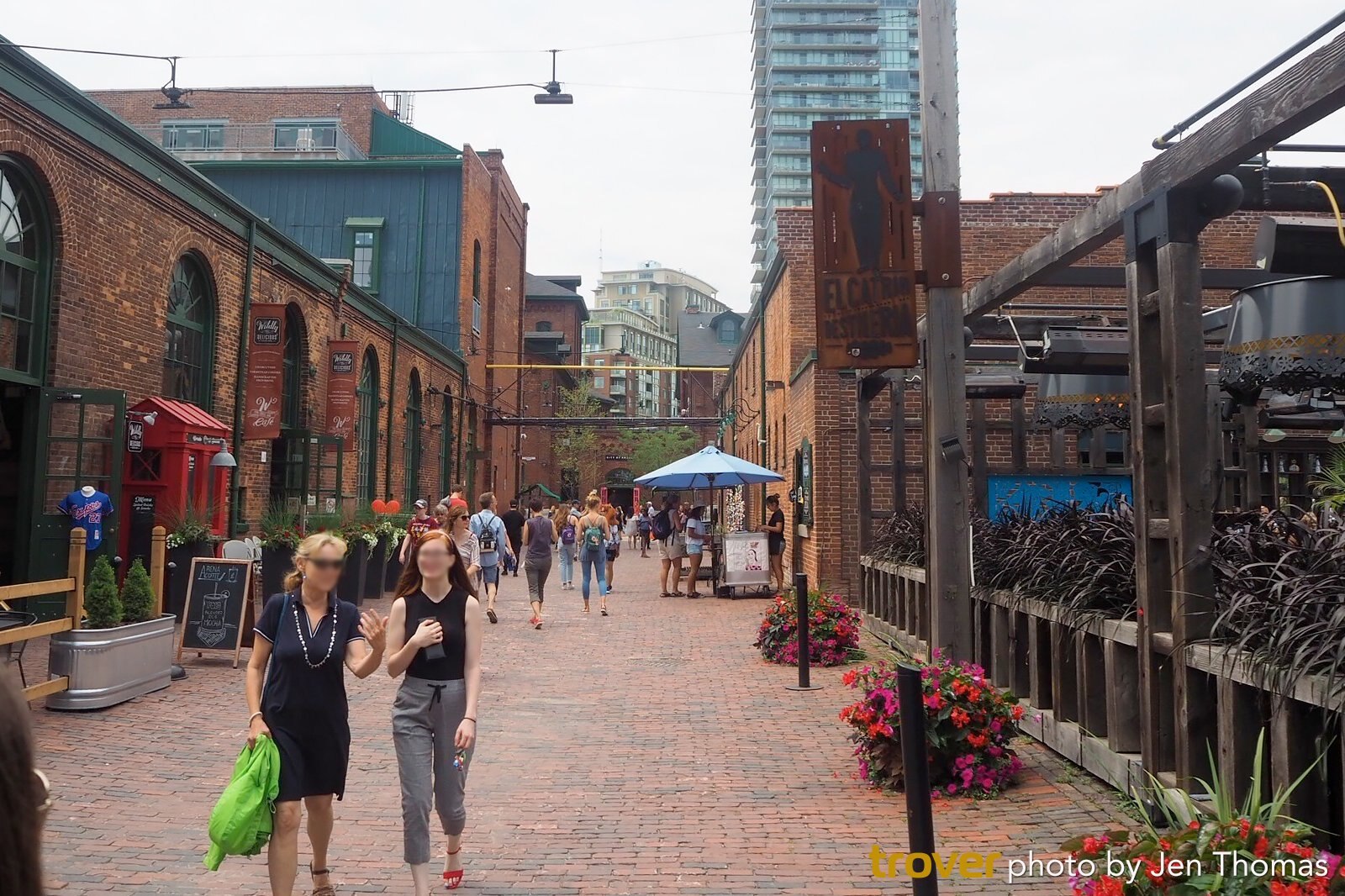 The Distillery Historic District
A beautiful part of Old Toronto
The Distillery Historic District is was once a large, Victorian-era whiskey distillery. That industry may have moved on, but the striking old buildings remain, now housing an excellent choice of boutique bars, restaurants, art galleries and shops. The quaint cobbled streets are home to a number of outdoor artworks and regular street performances during the summer, but really come to life in December, when they host the Toronto Christmas Market. The pedestrianised area is right by the Distillery Loop light rail station.
Couples
History
Photo
Budget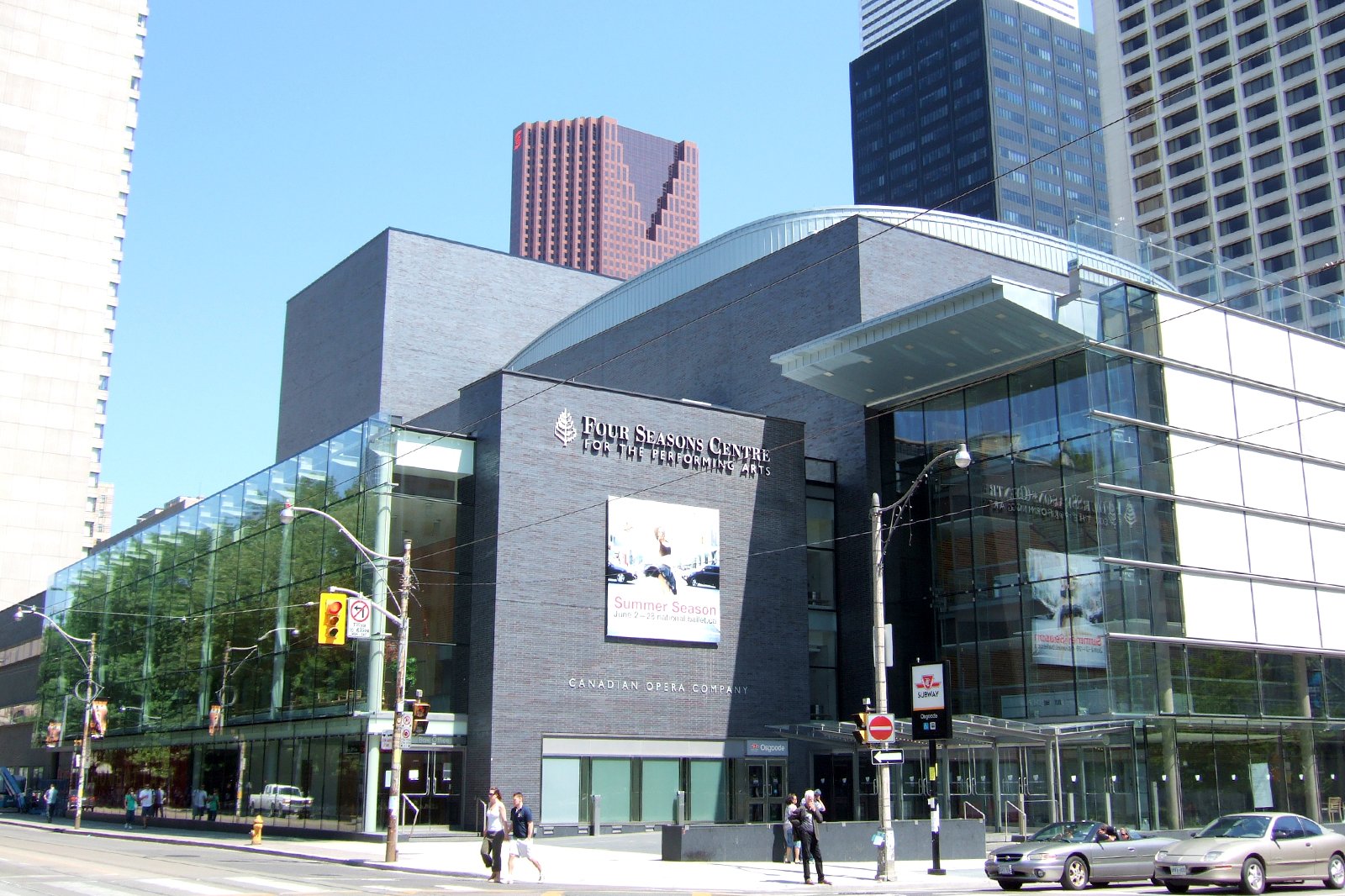 Canadian Opera Company's free performances
At the Four Seasons Centre
From the end of September to May, the Canadian Opera Company hosts free live performances in the modern Richard Bradshaw Amphitheatre of the Four Seasons Centre, just over the road from the Osgoode subway station. Generally held on Tuesdays, Wednesdays and Thursdays, you can expect to see artists from around the world performing extraordinary vocal, piano, jazz, dance, chamber and world music pieces. The shows mostly start at noon. Seating is limited, be sure to secure your place in line early.
Location: 145 Queen St W, Toronto, ON M5H 4G1, Canada
Phone: +1 416-363-8231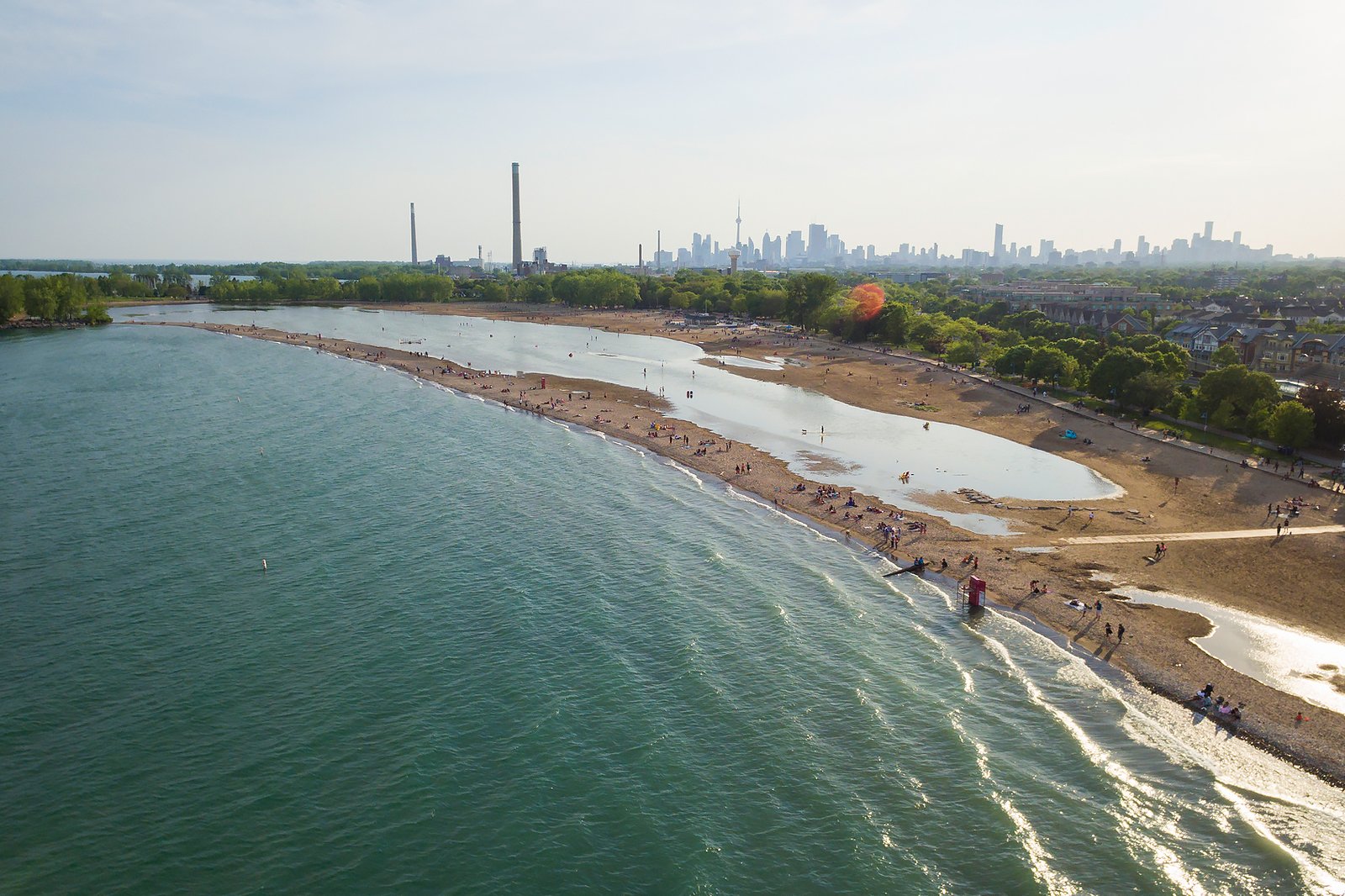 The Beaches
A sandy shore near downtown Toronto
The area called "The Beaches" is where you'll find the beaches – Torontonians like to keep things simple. There are technically 3 beaches, but Woodbine, Kew and Balmy beaches are all one connected stretch of yellow sand. Woodbine is a sporty place, with regular beach volleyball games in the summer. Balmy is quiet and secluded. Kew is in the middle, both geographically and in terms of its atmosphere. You can take a walk along the boardwalk, have a splash in Lake Ontario, relax in the shade in the nearby parks or check out the beach club.
Couples
Families
Photo
Budget
photo by Kevin Cabral (CC BY-SA 2.0) modified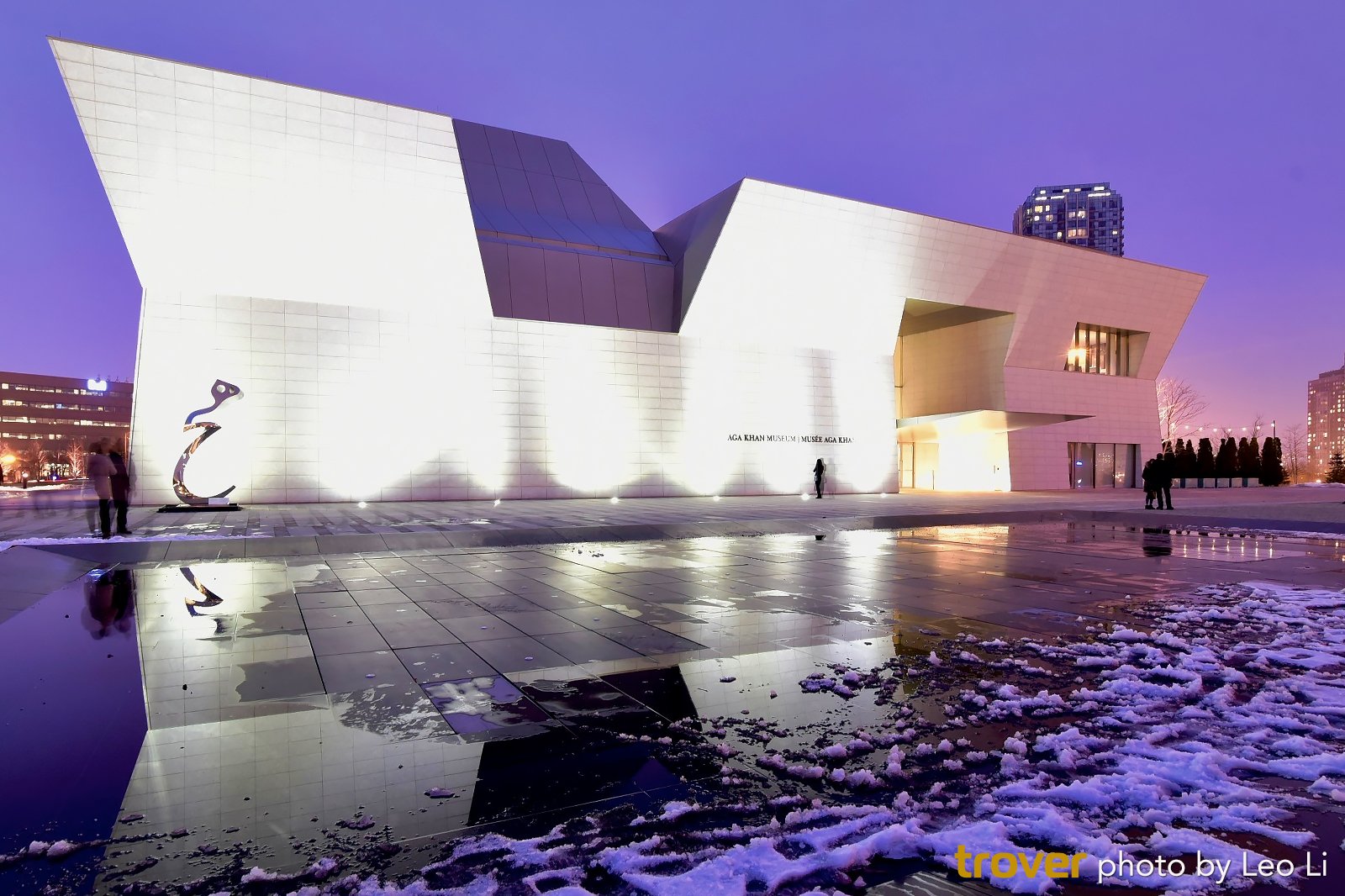 Free times at Toronto museums
Or pay what you wish
Toronto has an impressive – if eclectic – selection of museums and art galleries, some of which offer free entry on certain days and at certain times. You can enjoy free access to the main collection of the Art Gallery of Ontario from 6pm to 8.30pm on Wednesday evenings and you can check out the Aga Khan Museum for free from 4pm to 8pm, also on Wednesdays. Admission to the Bata Shoe Museum has a "pay-what-you-wish" policy every Thursday evening from 5pm to 8pm. The Museum of Contemporary Canadian Art (MOCCA) uses the same policy at all times.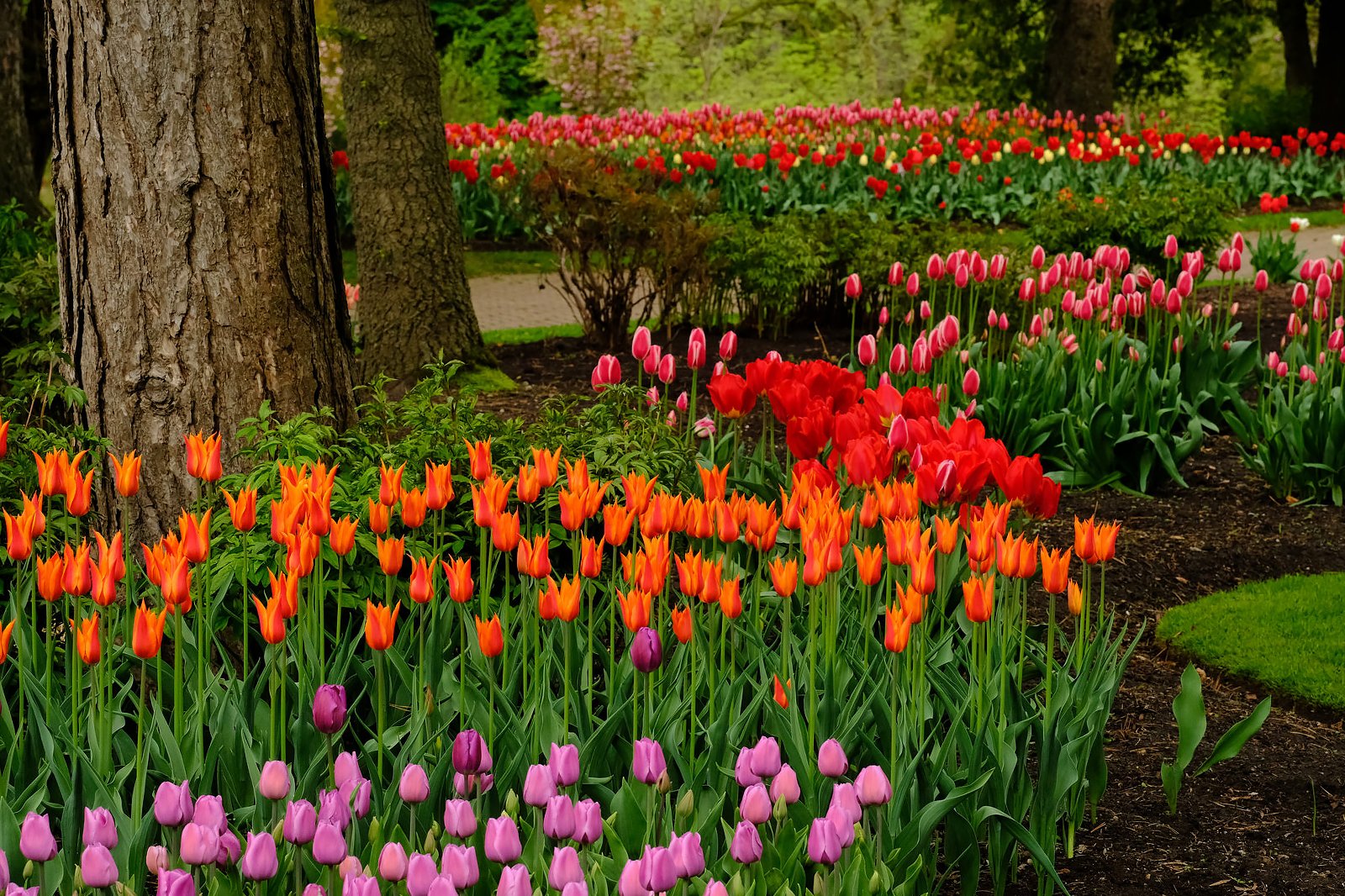 Toronto Botanical Gardens
Be inspired by beautiful borders
The Toronto Botanical Gardens consist of 17 themed gardens, ranging from a kitchen and herb garden to a grand show garden. There's a particular focus on education in the 4-acre grounds, demonstrating how you can still have a beautiful garden, even if you can only plant in containers or the shallow soil of a roof garden. Take the free guided tour to learn more about the plants around you or relax while enjoying the free outdoor music performances. There's an onsite café and an organic farmers' market every Thursday during summer, as well as several other parks and gardens nearby.
Location: 777 Lawrence Ave E, North York, ON M3C 1P2, Canada
Open: Monday – Friday from 9 am to 4 pm, Saturday – Sunday from 10 am to 4 pm
Phone: +1 416-397-1340
photo by Peter Balcerzak (CC BY-SA 2.0) modified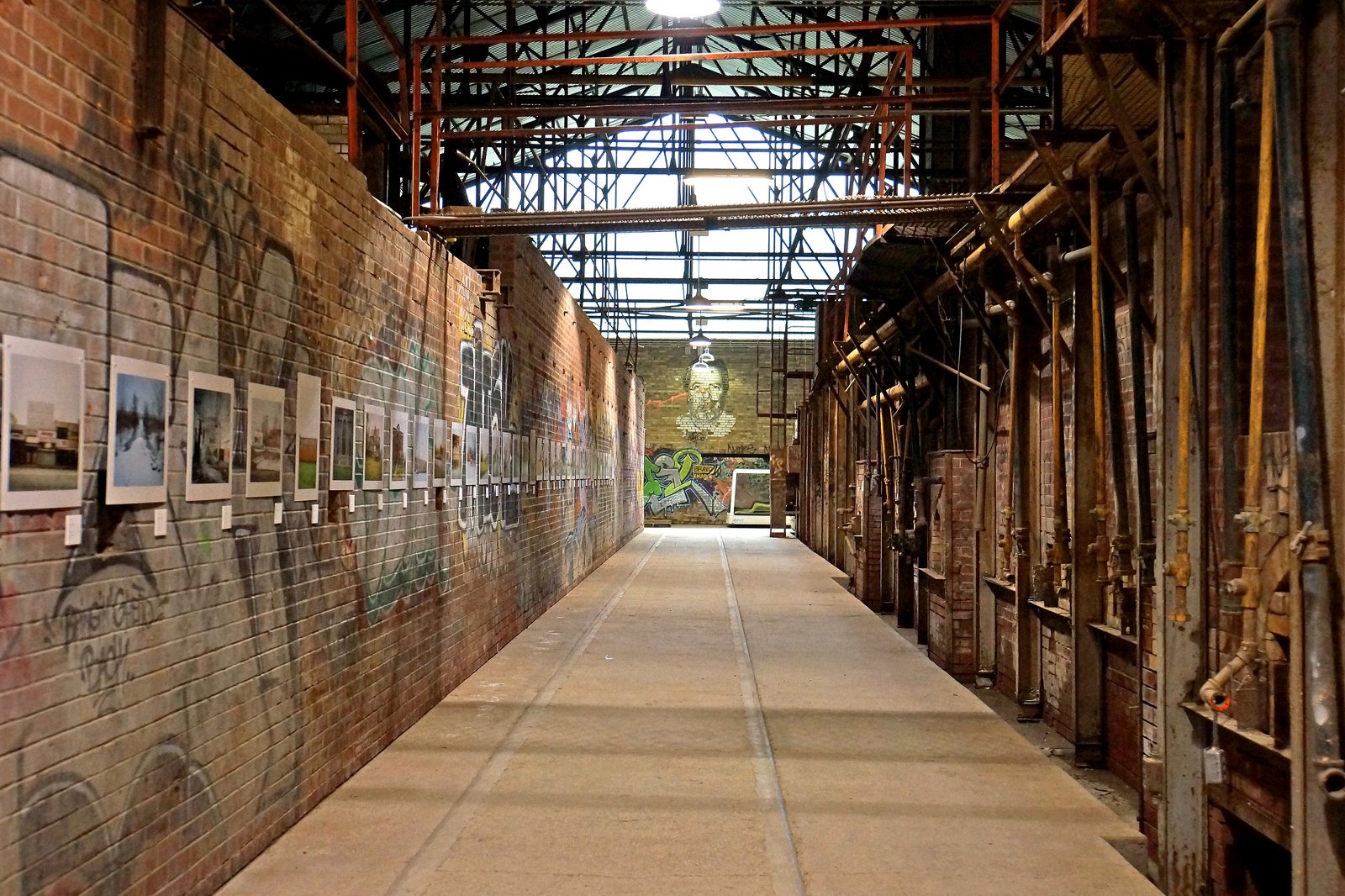 Evergreen Brick Works
Check out the nature trails and weekend markets
The Evergreen Brick Works is a creative repurposing of an old quarry and industrial site in the Don Valley. The former quarry is now a park and the time-worn buildings now house eco-friendly community and cultural centres. The centre and its surroundings contain a number of large and remarkable artworks as well as educational exhibits, all of which you can look at for free. The hiking trails are particularly beautiful and, if you come on a weekend, you should check out the Saturday Farmers' Market or Sunday Artisan Market.
Location: 550 Bayview Ave, Toronto, ON M4W 3X8, Canada
Open: Monday – Friday from 9 am to 5 pm, Saturdays from 8 am to 5 pm, Sundays from 10 am to 5 pm
Phone: +1 416-596-1495
photo by Dennis Jarvis (CC BY-SA 2.0) modified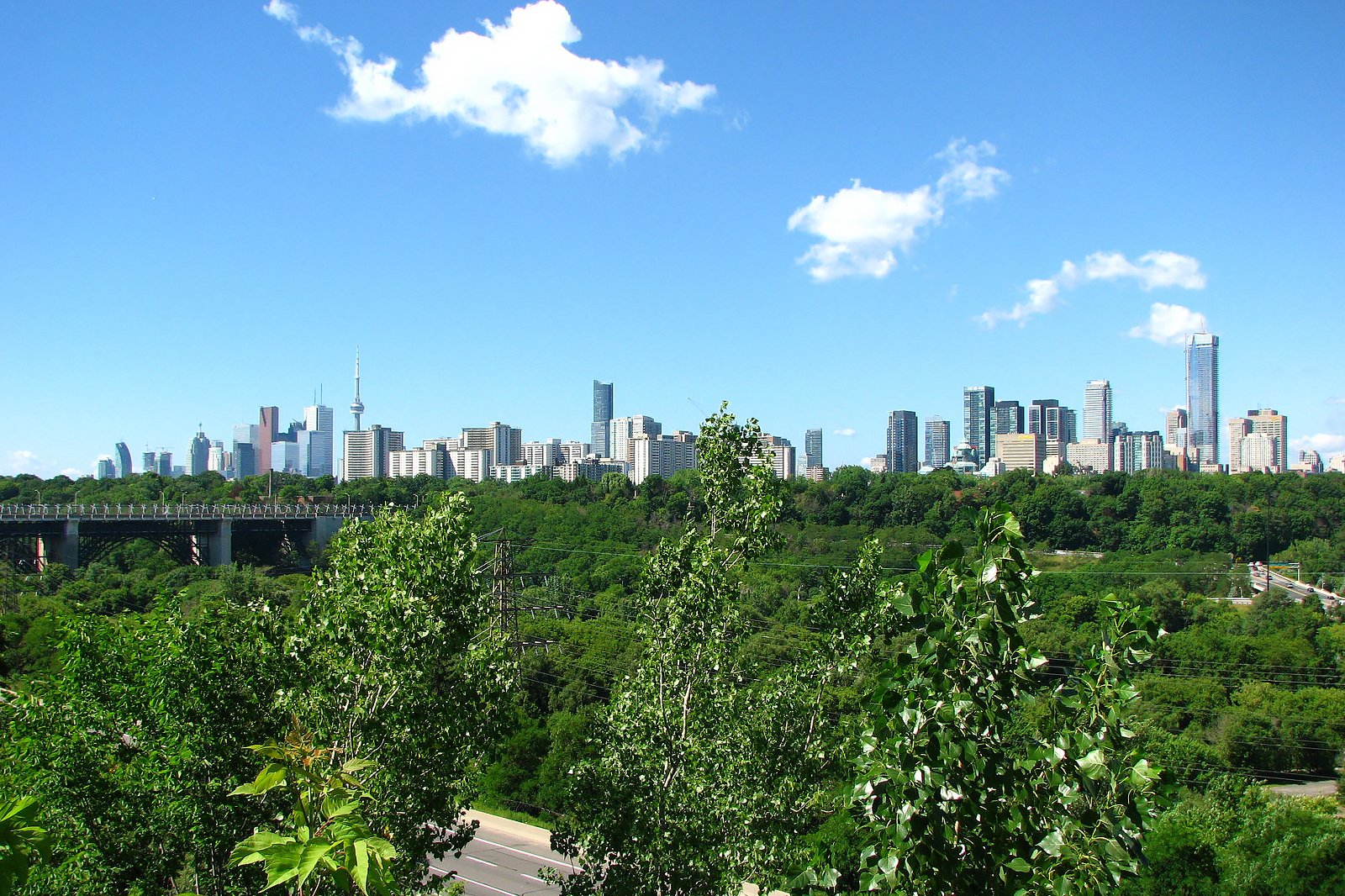 Chester Hill Lookout
One of Toronto's most romantic viewpoints
The Chester Hill Lookout is in a slightly odd location, being at the end of a residential street in the Playter Estates area to the north-east of Old Toronto. However, the quiet cul-de-sac offers one of the best free views of the city's skyline around. Looking out across the Don River and the surrounding parkland, you'll see striking Bloor Viaduct in the foreground, with the CN Tower standing tall behind it. No other view layers Toronto's natural, industrial and commercial scenery in such a way.
Location: Chester Hill Rd, Toronto, ON M4K 1V4, Canada