10 Best Things to Do in Whistler in Summer
Whistler's Fun Summer Activities
Whistler may well be one of North America's largest skiing paradises, but this mountain town just north of Vancouver also offers plenty to see and do after the snow subsides. For one, it is home to the world's highest cable car, which offers spectacular alpine views in any season.
Whistler has numerous lakes and rivers to discover, and after the sleet and ice have nicely thawed, vast natural playgrounds emerge where a whole lot of fun can be enjoyed. Hiking, biking, and fishing are just a few of the possible activities here. Below, you can check out all the great things to do in Whistler in summer.
1
Riding the Peak 2 Peak gondola
Enjoy the views from the highest gondola lift in the world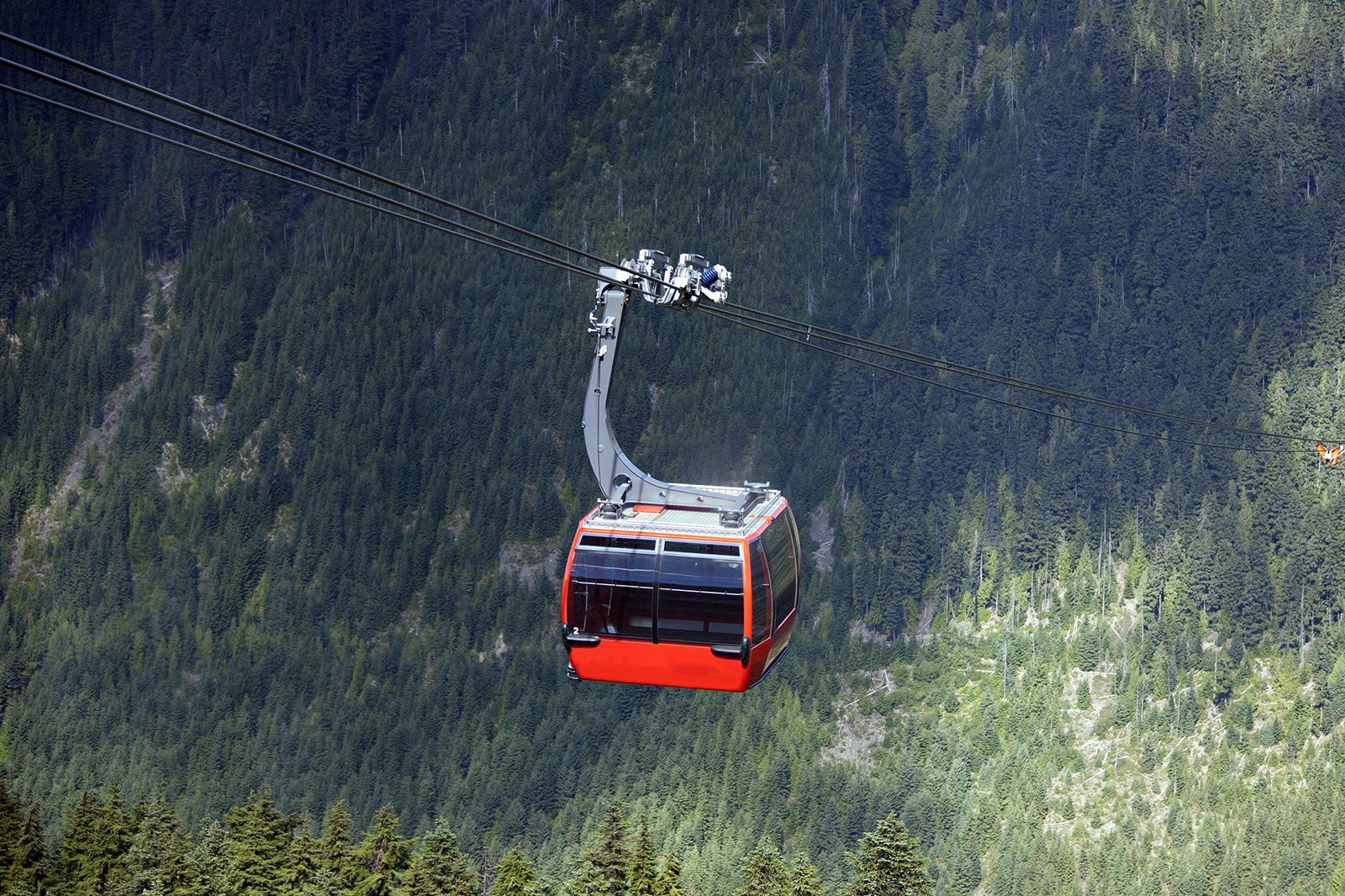 Families
Couples
Photo
Adventure
The Peak 2 Peak Gondola in Whistler is a top pick for bucket list inclusion – it'll likely be the highest, most breathtaking alpine ride you'll ever experience. The 11-minute scenic cruise takes you over 4 km of lush valleys and alpine terrain between the mountains of Whistler and Blackcomb.
A joyride at over 400 metres above the valley floor, these cable cars transport skiers in the winter with the views as an added bonus. In summer, the valleys, glaciers, and peaks appear in their most stunning colours, making it the best time for sightseeing trips.
Location: Alder Creek, Whistler, BC V0N 1B2, Canada
Open: Daily from 8.30 am to 3 pm (subject to weather conditions)
Phone: +1 888-403-4727
2
White water rafting on the Elaho-Squamish
Exciting adventures in the great Canadian outdoors
Families
Couples
Photo
Adventure
Group
Rafting down the Elaho, one of the tributaries of the Squamish River, is one of the most exhilarating adventures you can experience as a family or group in Whistler. Exciting obstacles await you as you make your way down the course, along with ample opportunities for taking in the intense alpine scenery.
Operators offering rafting tours in Whistler mostly start their adventures from the Coast Mountains, northwest of the town. Among these are Wedge Rafting and Canadian Outback Rafting. After trying the class 3 rapids, you can take on the class 4 for a greater challenge. Read more...
3
Ziplining at Cougar Mountain
Zoom through spectacular forest canopies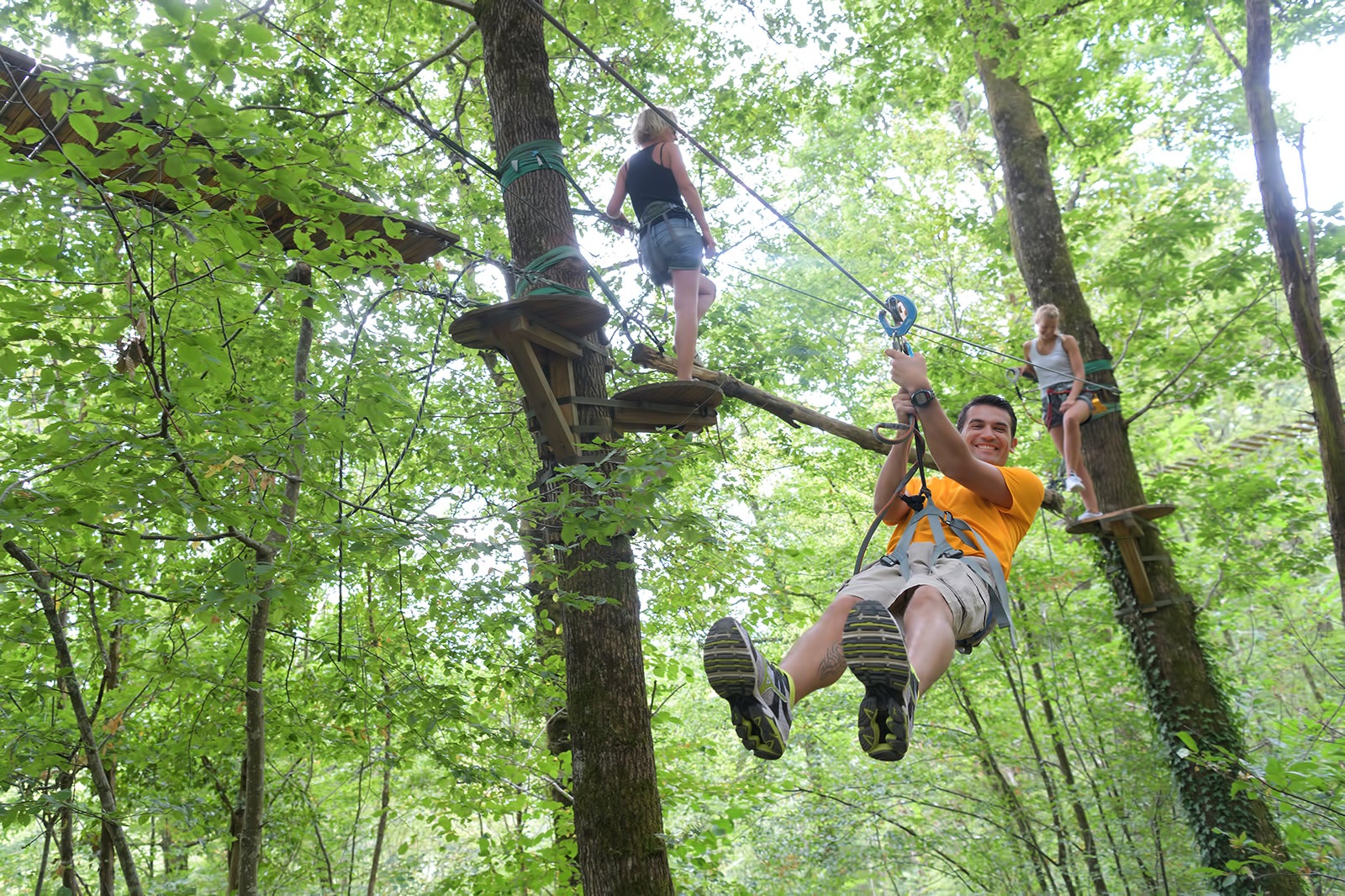 Families
Couples
Photo
Adventure
Group
Get your adrenaline rushing with the sensation of flying through Whistler's alpine forests, by zipline. You'll have a chance to take in the spectacular scenery of Cougar and Blackcomb mountains as you soar through the forest canopies and high over the valleys.
Ziplining adventures in Whistler are offered by companies like Ziptrek Ecotours, which offers different height options for a variety of views, and Superfly Ziplines with their basecamp at Cougar Mountain Road. Flights are offered in a harnessed or seated position.
4
Enjoying Whistler's great lakes
For picnicking, sightseeing, hiking, and water sports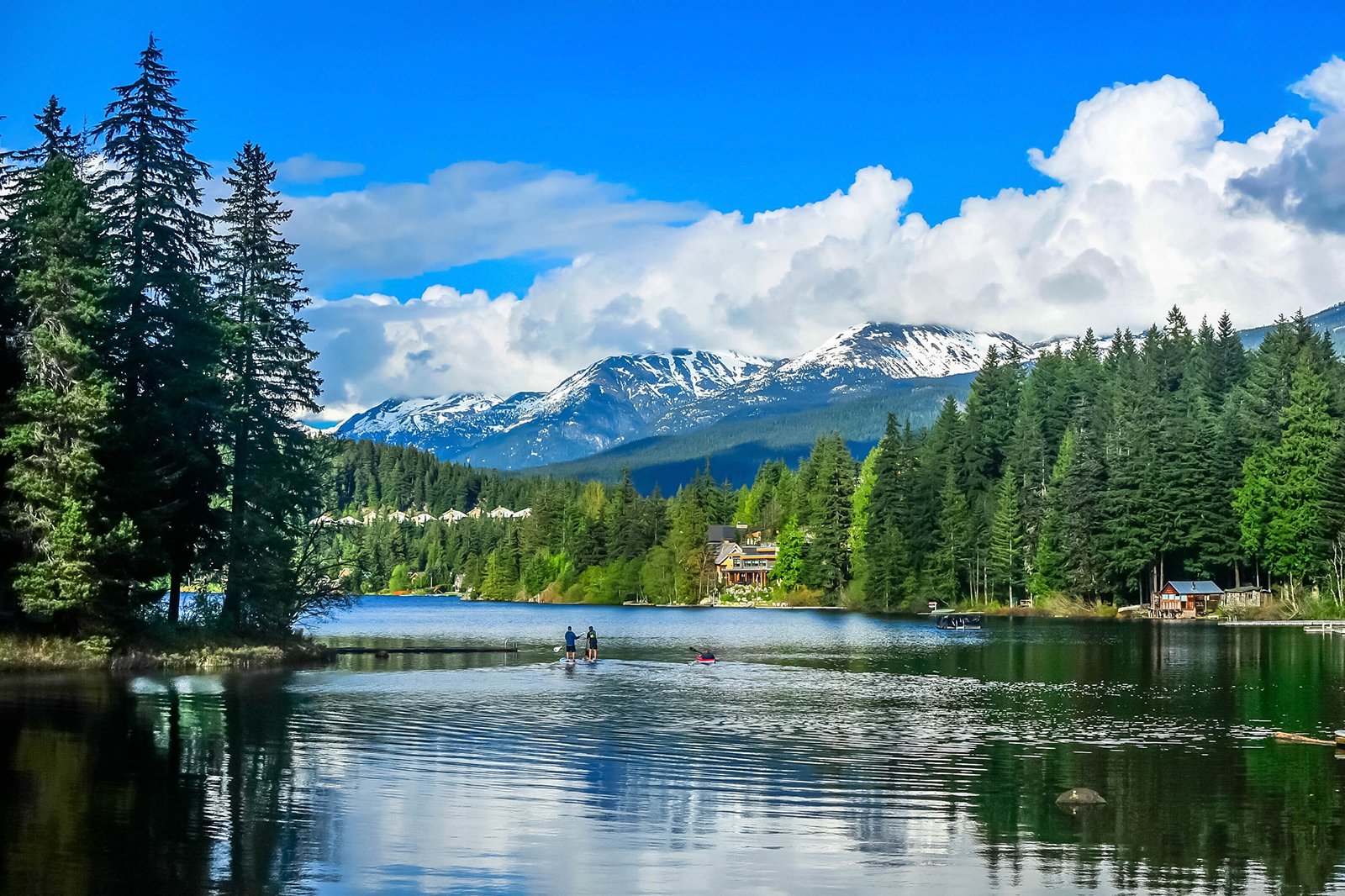 Families
Couples
Photo
Adventure
Whistler is home to several beautiful lakes that host all kinds of activities framed by breathtaking alpine scenery. From picnicking on lakeside lawns and beaches to canoeing on calm waters, there are plenty of ways to experience lakeside summer pleasure in Whistler.
Alta Lake, among the most popular, boasts 4 lakeside parks. Green Lake is Whistler's largest lake and here you can spot floatplanes taking off and landing. Nita Lake is a fishing haven. Alpha Lake has walking and hiking trails, together with plenty of other recreational activities. Lost Lake is fun for all the family, with swimming areas and picnic and barbecue facilities on site.
5
Touring by floatplane
Take flight over stunning alpine scenery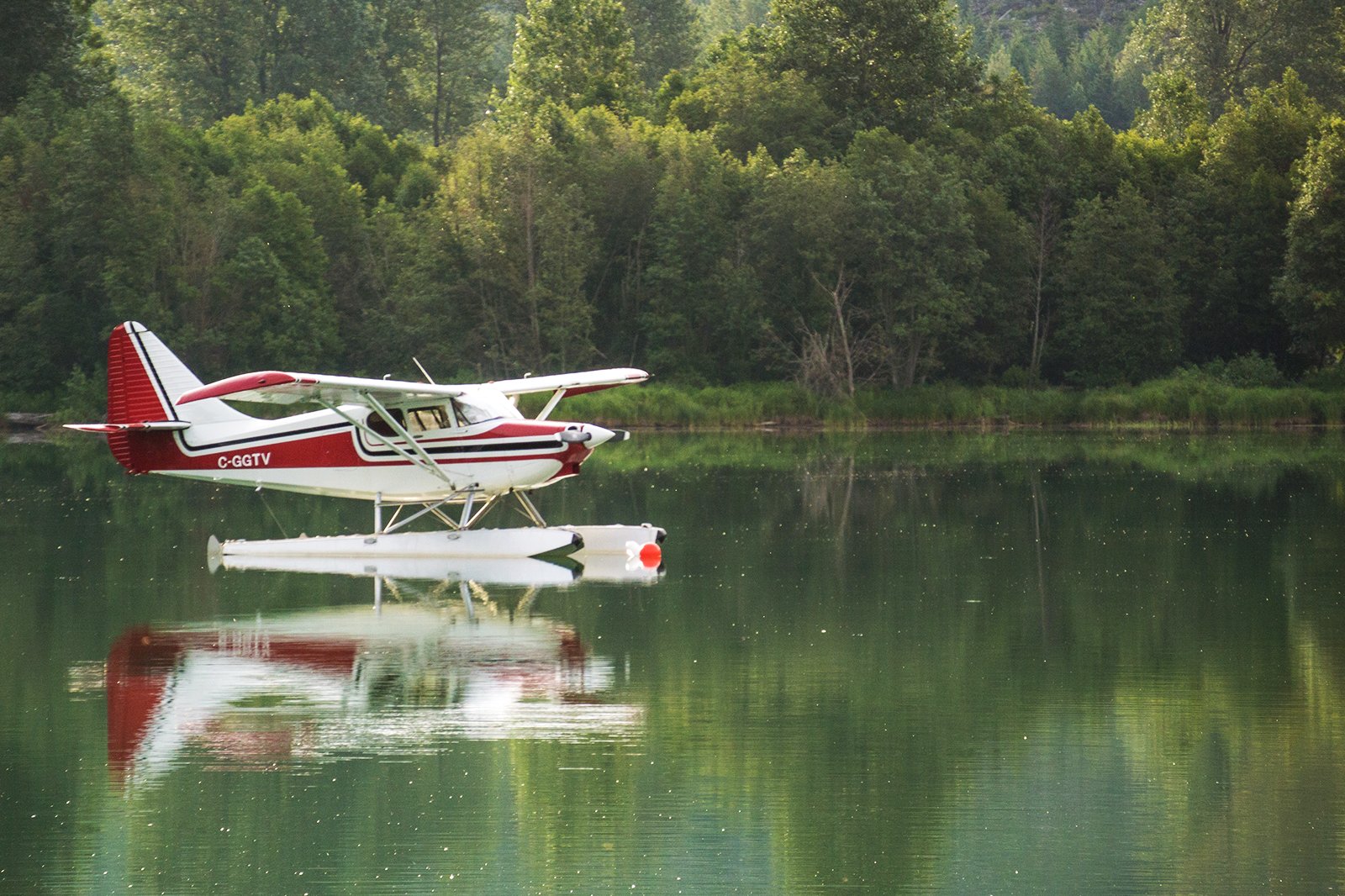 Families
Couples
Photo
Luxury
Adventure
No doubt, the alpine landscapes around Whistler and Blackcomb are at their most stunning when viewed from high above. Floatplanes will take you on a joyride that offers a bird's-eye view over snow-capped peaks, lakes, and valleys, as well as the waters of the Strait of Georgia.
Floatplane operators such as Harbour Air provide fun tour flights over Whistler, departing from Vancouver. A few others like Whistler Air take off on half-hour tours from Green Lake, providing stunning vistas over Whistler Valley and some spectacular waterfalls in the area. Read more...
6
Mountain biking around Lost Lake
Pedal through dense lakeside forests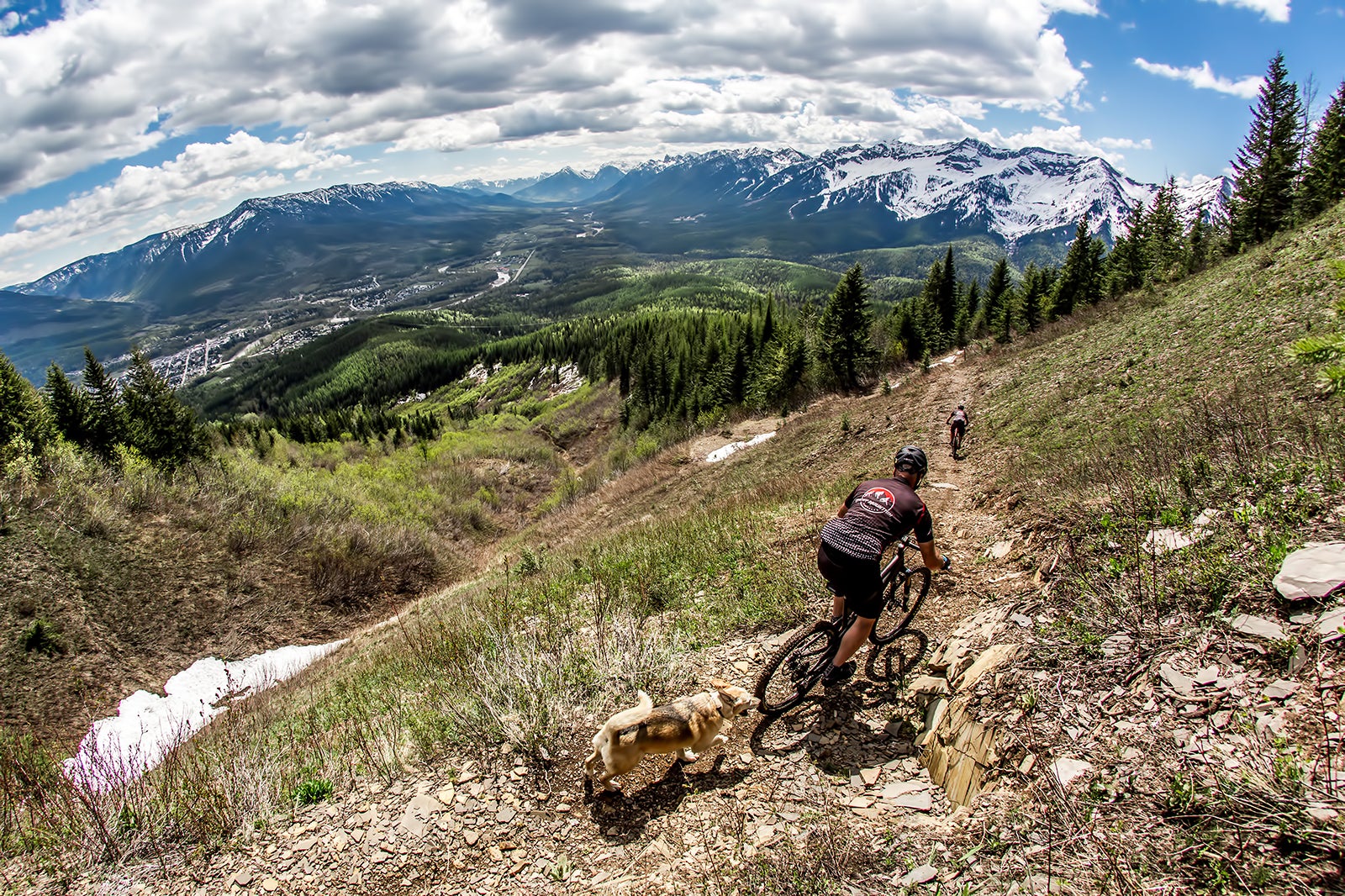 Lost Lake in Whistler turns into a mountain biker's haven in the summer. It's home to a network of forest trails that make up a vast pedalling playground with various trails to choose from. You might come across gravelly tracks along one section, or encounter wooden bridges along another.
The trails bear clear signs and are wittily titled – 'Treacherous Cretin' hints to some challenging topography, 'Pinocchio's Furniture' has wooden platforms to ride on, and 'Zoot Allures' offers wider, more open spaces. Whichever trail you choose, you're bound to uncover some great scenic spots along the way.
Location: Lost Lake Trail, Whistler, BC V0N 1B4, Canada
7
Hiking through scenic trails
Enjoy the beauty of Whistler at your own pace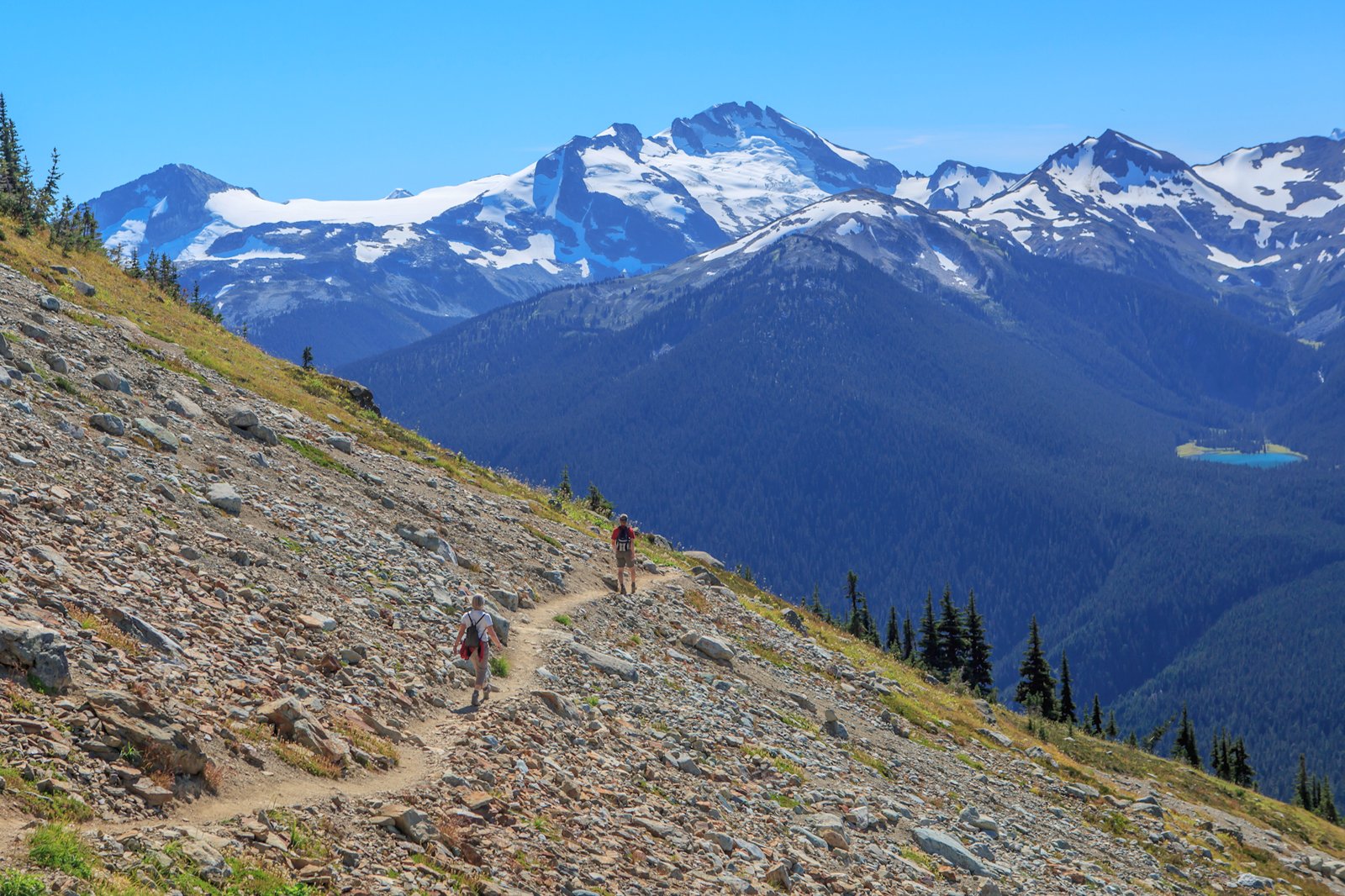 Whistler has over a dozen mountain, forest, and lakeside trails that let you take in the region's gorgeous natural scenery. The Lost Lake trails are good for both bikers and hikers. Alta Lake's Blueberry Park trail runs from opposite ends of the deep forests that surround the lake.
For a moderate trek, you can try the short trailhead up to Rainbow Falls, with the namesake cascades as your prize view. Experienced hikers can follow the Sproatt Alpine Trail, which traverses flowering meadows, beautiful forests, and boulder fields with stunning peaks all around.
photo by Murray Foubister (CC BY-SA 2.0) modified
8
Bear viewing up Blackcomb Mountain
See cubs frolicking in their natural habitat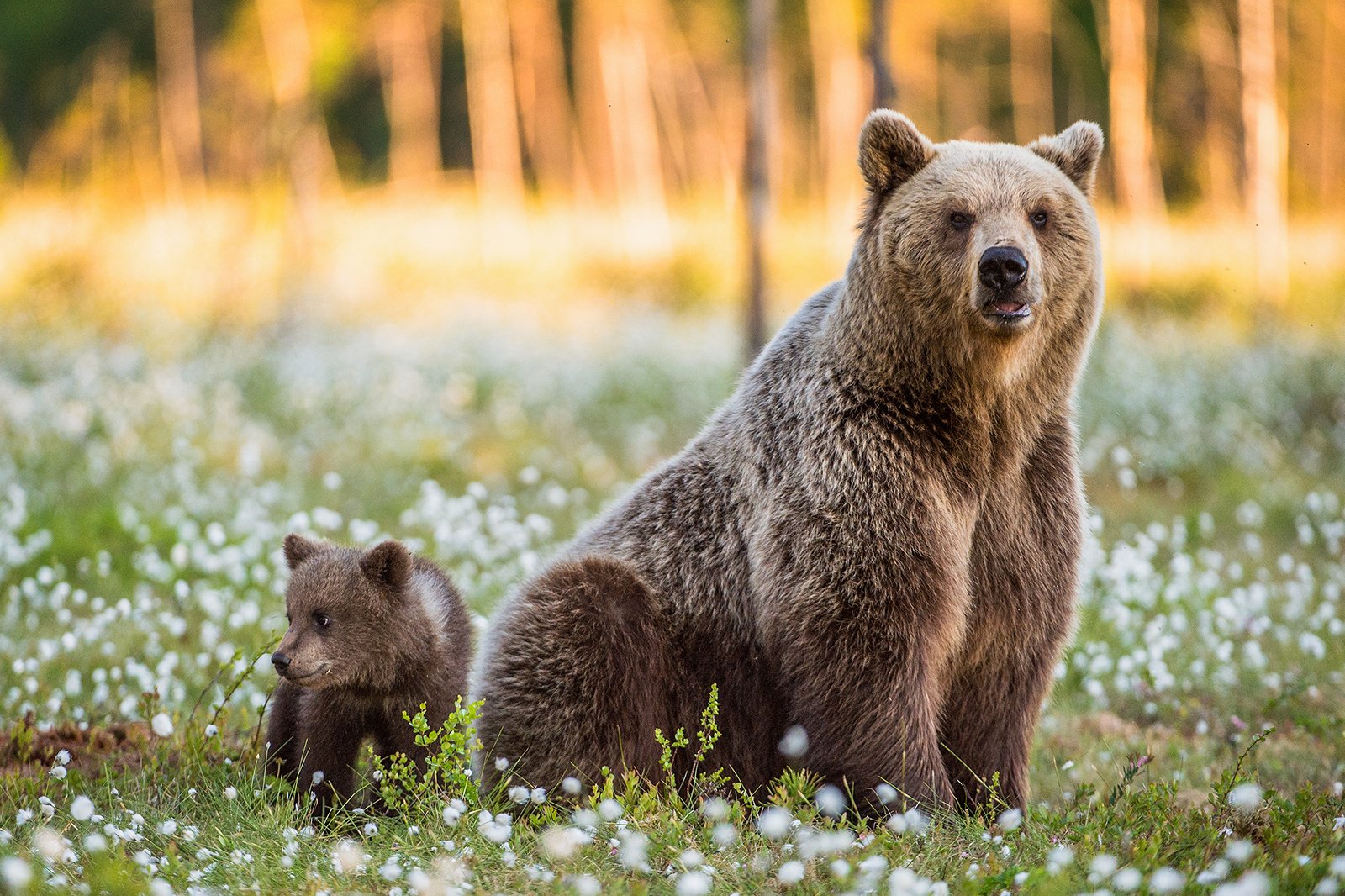 Joining a bear viewing tour in Whistler can be an eye-opening experience – you'll be able to observe black bears and their cute cubs playing freely in their natural woodland habitat. Riding in the comfort and safety of 4x4s, you'll also be able to learn a lot about the bears and the surrounding environment from experienced guides.
The tour typically winds through forest trails and main foraging sites, where bear families usually come out and play after their winter hibernation. Rich in wildlife, you'll also have a chance to spot other forest animals too such as deer and hawks.
9
Fly fishing at Green River
Cast a line and catch a stunning view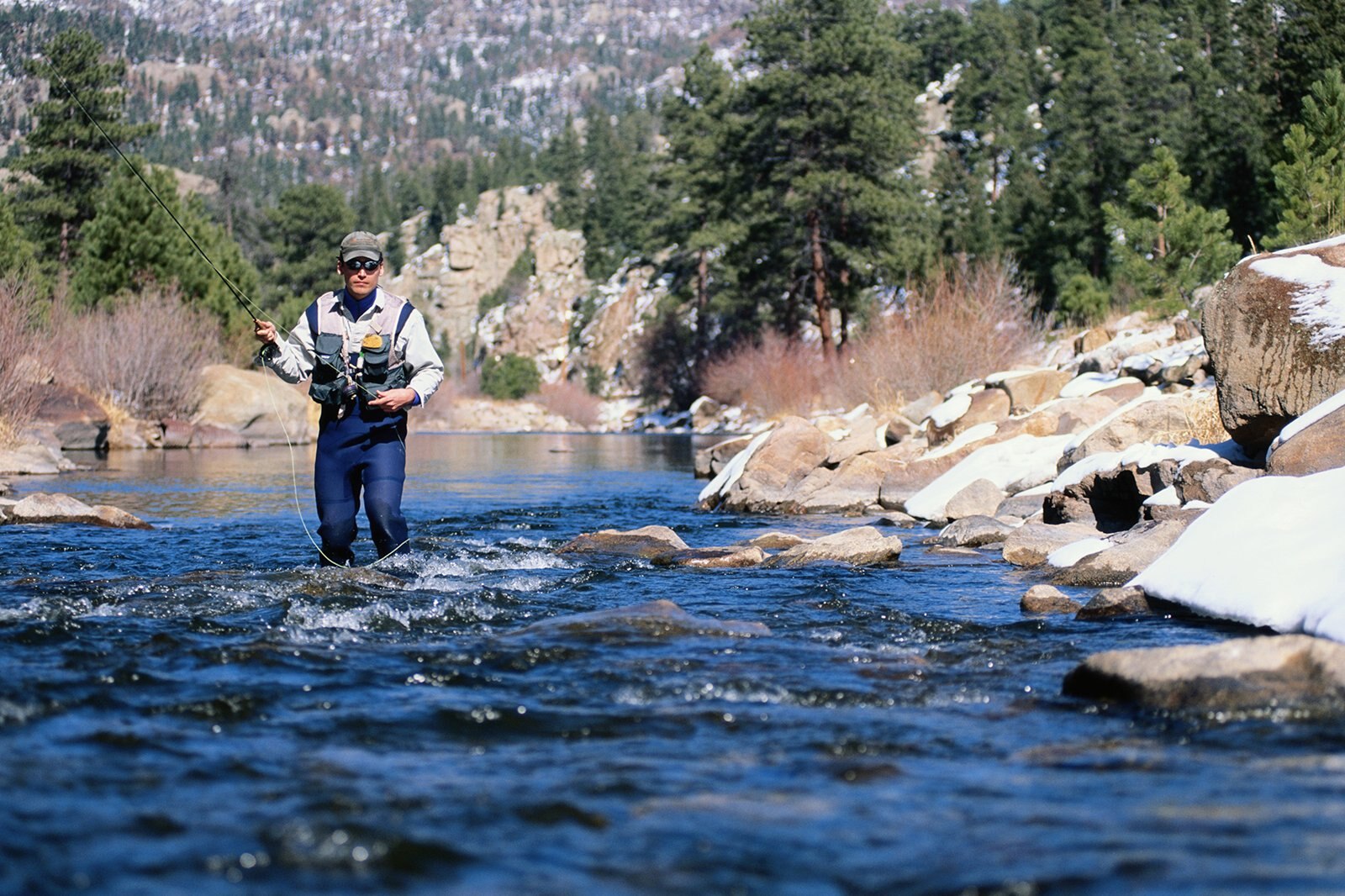 Whistler is one of British Columbia's more popular fly fishing destinations, thanks to the many lakes and rivers that are within an hour's drive from the town. They're rich in salmon and trout, and you're very likely to reel in a catch on your first-ever fishing trip here.
Operators like Pemberton Fish Finder offer fly fishing tours in Whistler, for both beginners and experienced anglers alike. Guides can show you the best spots with a bit of local insight. Both Green River and Ryan River are great for salmon and trout, and if you're lucky you may even catch a big bull trout. Read more...
Location: 1380 Birch Rd #1, Pemberton, BC V0N 2L0, Canada
Open: Daily from 7 am to 9 pm
Phone: +1 877-905-8121
10
Evening walks at Vallea Lumina
A beautiful evening journey through an illuminated forest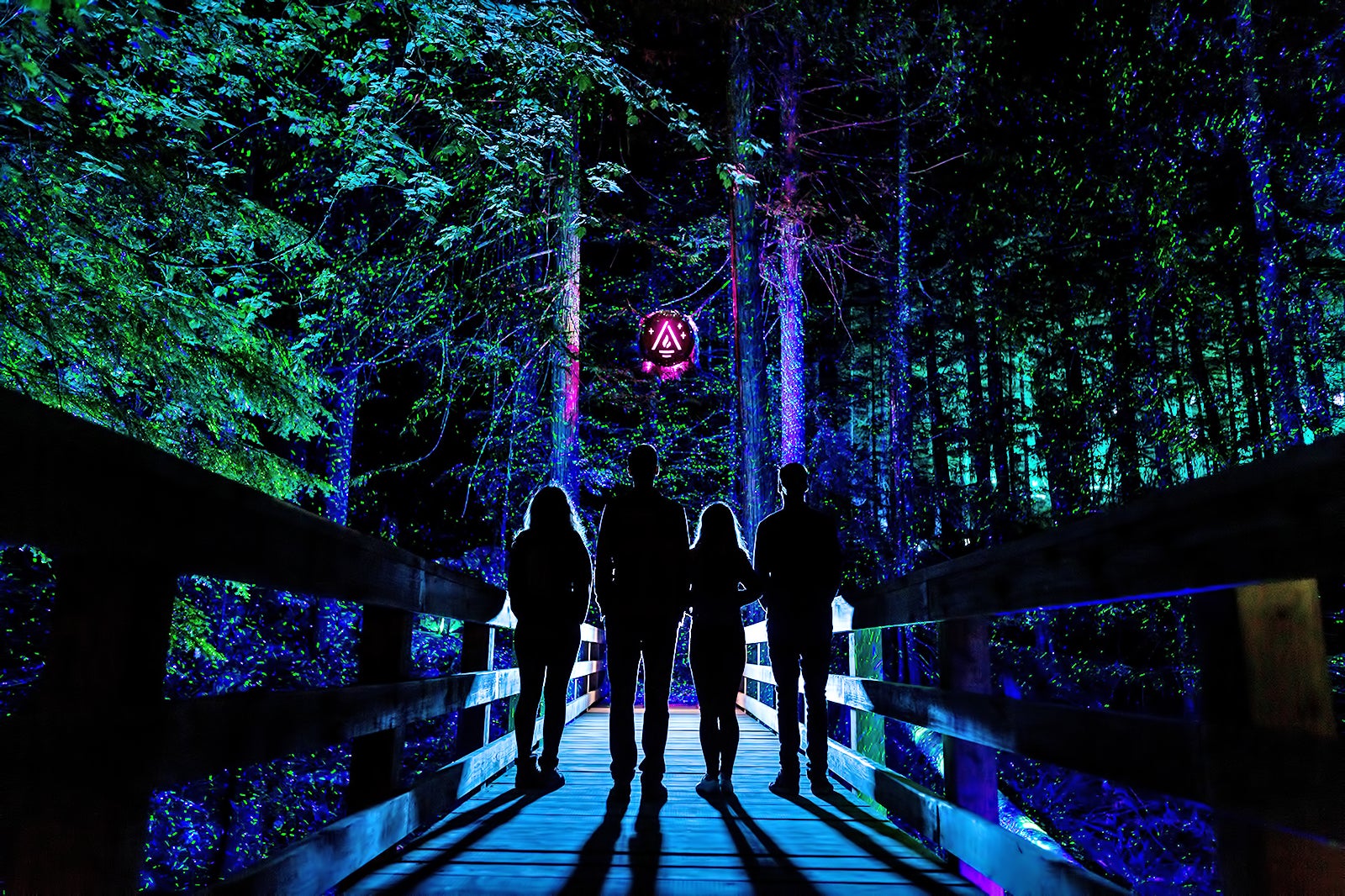 Families
Couples
Photo
Nightlife
Vallea Lumina is an evening walking tour that takes you along a 1.5 km pathway in an old-growth forest in Whistler's Mountain Square. Suitable for all ages, the hour-long walk is accompanied by a series of stories told at different spots along the way, all enhanced by multimedia and special lighting effects.
First, you enter the basecamp where you'll be sworn in as a deputy ranger. Hints and clues will then lead you along your patrol through this 'enchanted' forest that is filled with stories and legends that will unfold along the way. Tickets are about $40 for adults and $35 for kids between 6 and 15 years old.
Location: 4293 Mountain Square #211, Whistler, BC V0N 1B4, Canada
Open: July–October (times vary by season)
Phone: +1 855-824-9955
Back to top