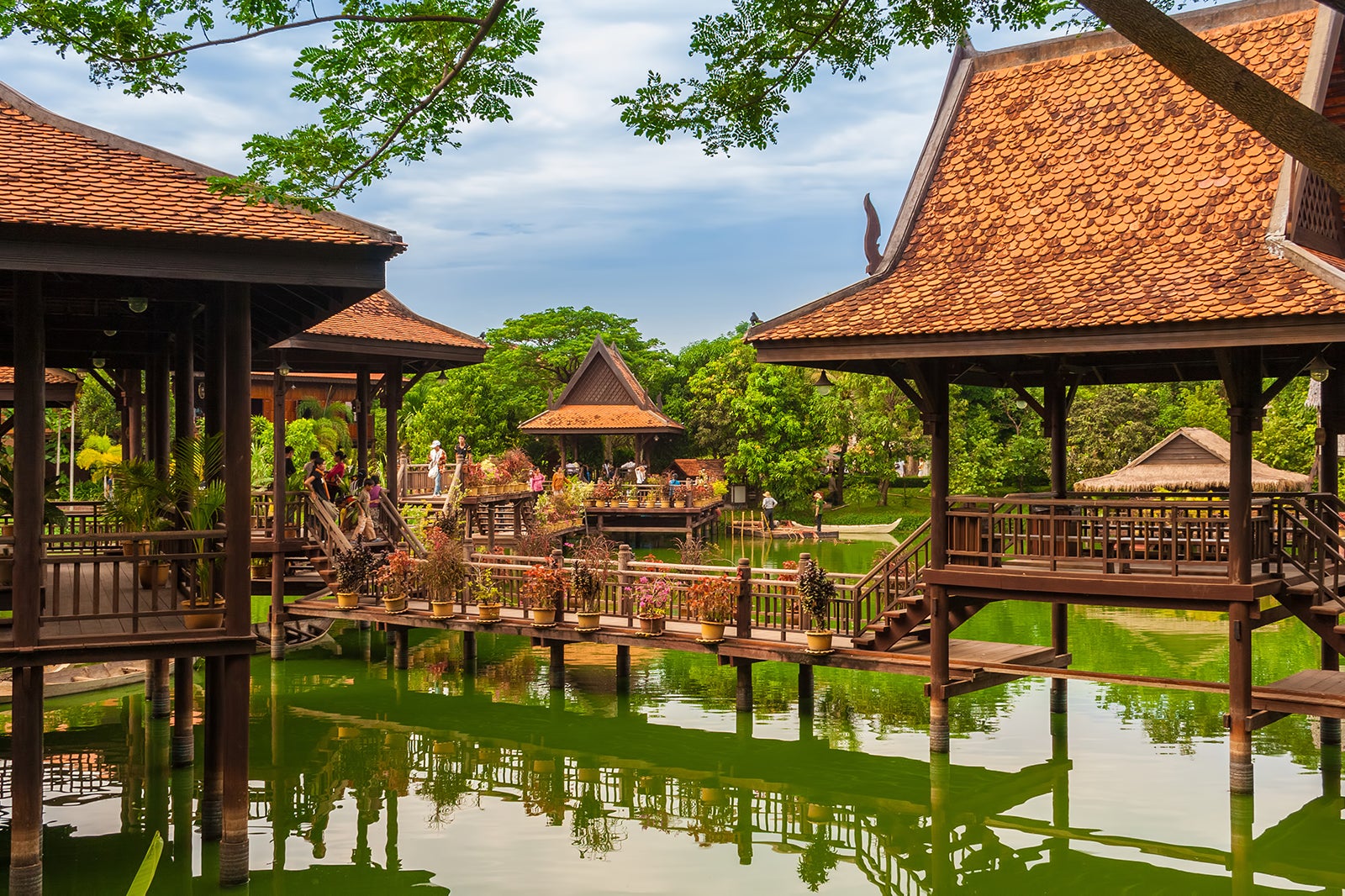 Cambodian Cultural Village is a unique attraction in Siem Reap where you can learn about the nation's traditional lifestyle, beliefs, and customs, as well as practices of various ethnic groups. One of the standout attractions of the cultural village is its historical museum, home to a total of 30 life-sized wax statues of prominent kings, queens, ambassadors, monks, ethnic minorities, movie stars, and Apsara dancers in traditional costumes.
Numerous miniature models of Cambodia's iconic structures are also displayed at the museum, including the former capital Ou Dong, National Museum, Royal Palace, Wat Phnom, and Siem Reap's reclining Buddha. Cambodia Cultural Village is on National Road, only a 5-minute taxi ride from downtown Siem Reap.
Cambodian Cultural Village - one of the highlights of 10 Best Things to Do With Kids in Siem Reap (Read all about Siem Reap here)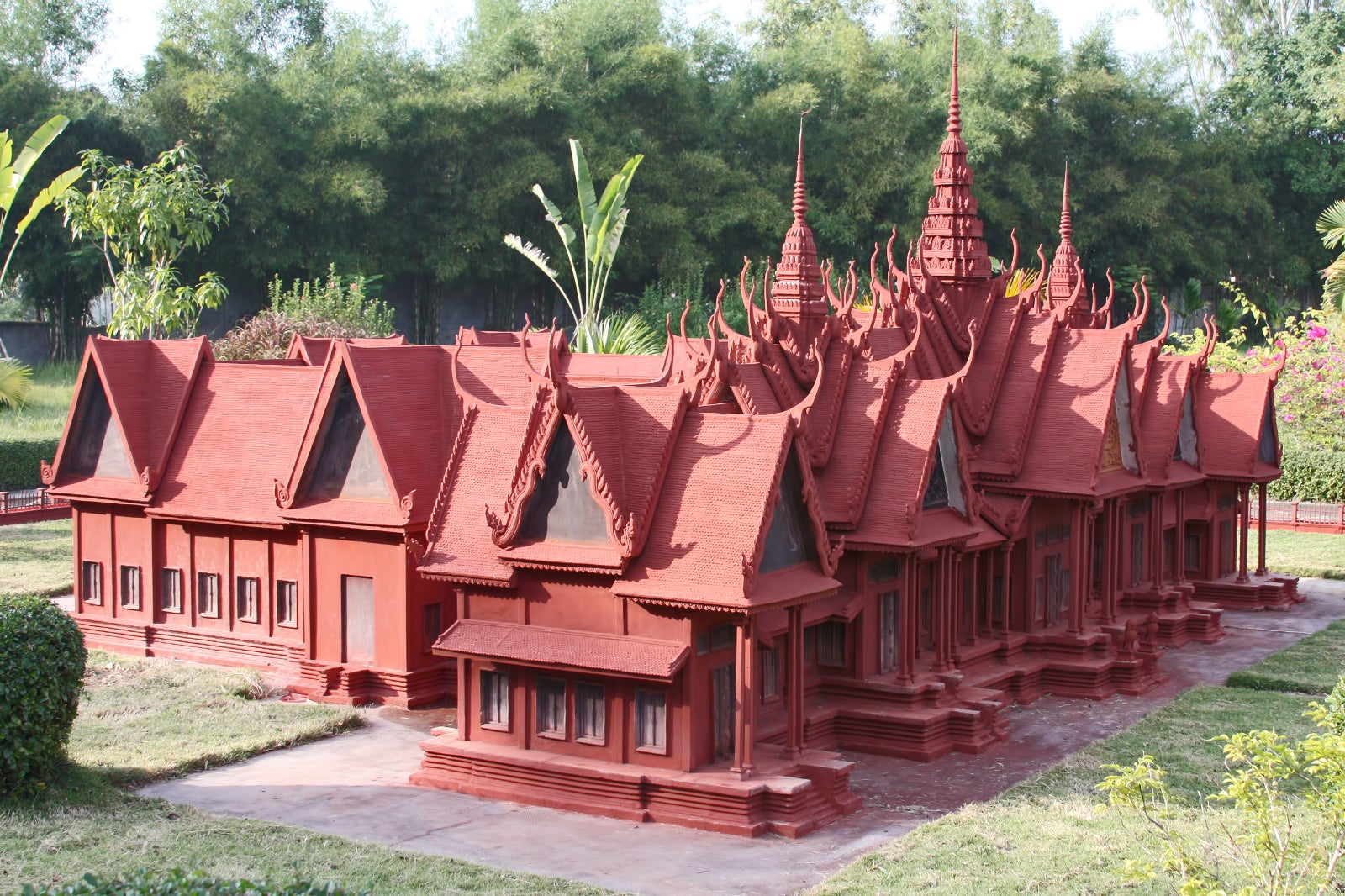 Highlights of Cambodian Cultural Village
Cambodian Cultural Village has 13 traditional villages that are modelled according to the culture and characteristics of the 19 Cambodian ethnic groups. A must-visit is Millionaire House, a massive wooden stilt residence of Pnhom Penh's affluent families during the Oudong era (1603-1859). You can also watch re-enactments of a traditional Khmer wedding ceremony at 11am and 4pm at Millionaire House.
A wide range of live performances such as acrobatics, traditional Khmer wedding ceremonies, Apsara dances, and fishing performances are held between 2pm and 3.15pm at the main amphitheatre. After exploring Cambodia Cultural Village, you can sample authentic Khmer, Asian, and European cuisine as well as enjoy pampering foot and body massages.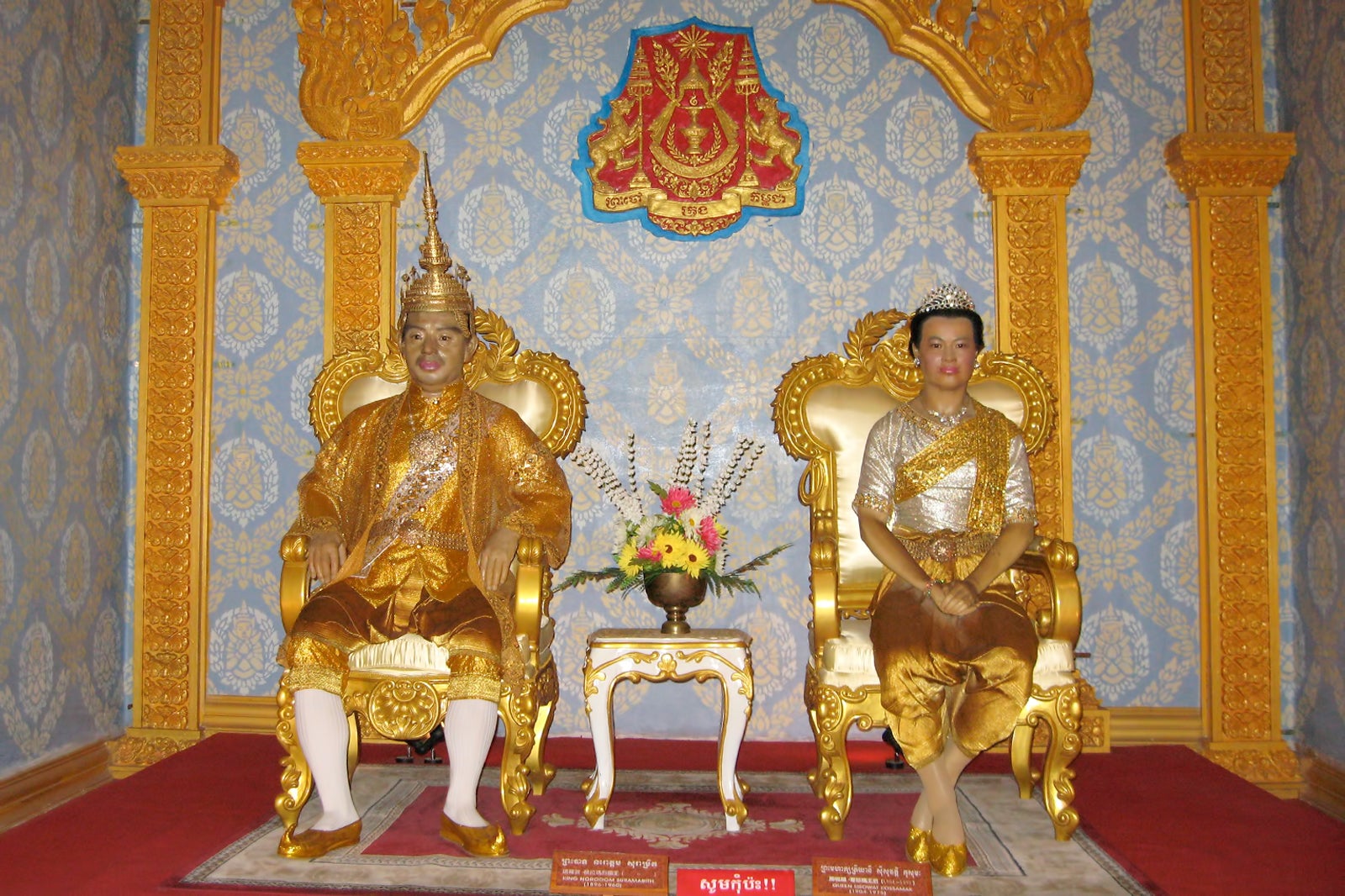 Cambodian Cultural Village
Location: National Highway No. 6, Siem Reap, Cambodia
Open: Daily from 9am to 9pm
Phone: +855 63 963 098
Back to top