18 Best Restaurants in Siem Reap
Where and What to Eat in Siem Reap
The best restaurants in Siem Reap appeal to travellers with their high-quality dishes, extensive drink lists, warm hospitality, stylish settings, and central locations walkable from most hotels in town. As the gateway to Angkor Wat, Siem Reap's dining scene has undergone tremendous growth throughout the years. Expat-owned restaurants are mostly concentrated within Pub Street, where you can enjoy pasta, sandwiches, burgers, and Asian delicacies such as sushi, tempura, and papaya salad.
While the town hosts a myriad of dining options, no trip to Siem Reap is complete without sampling authentic delicacies such as lok lak stir-fried beef, fish amok, and khor pork with bamboo shoots. From French and Mediterranean fine-dining to exotic insect-based Khmer dishes, read on for our comprehensive list of Siem Reap's most popular dining spots.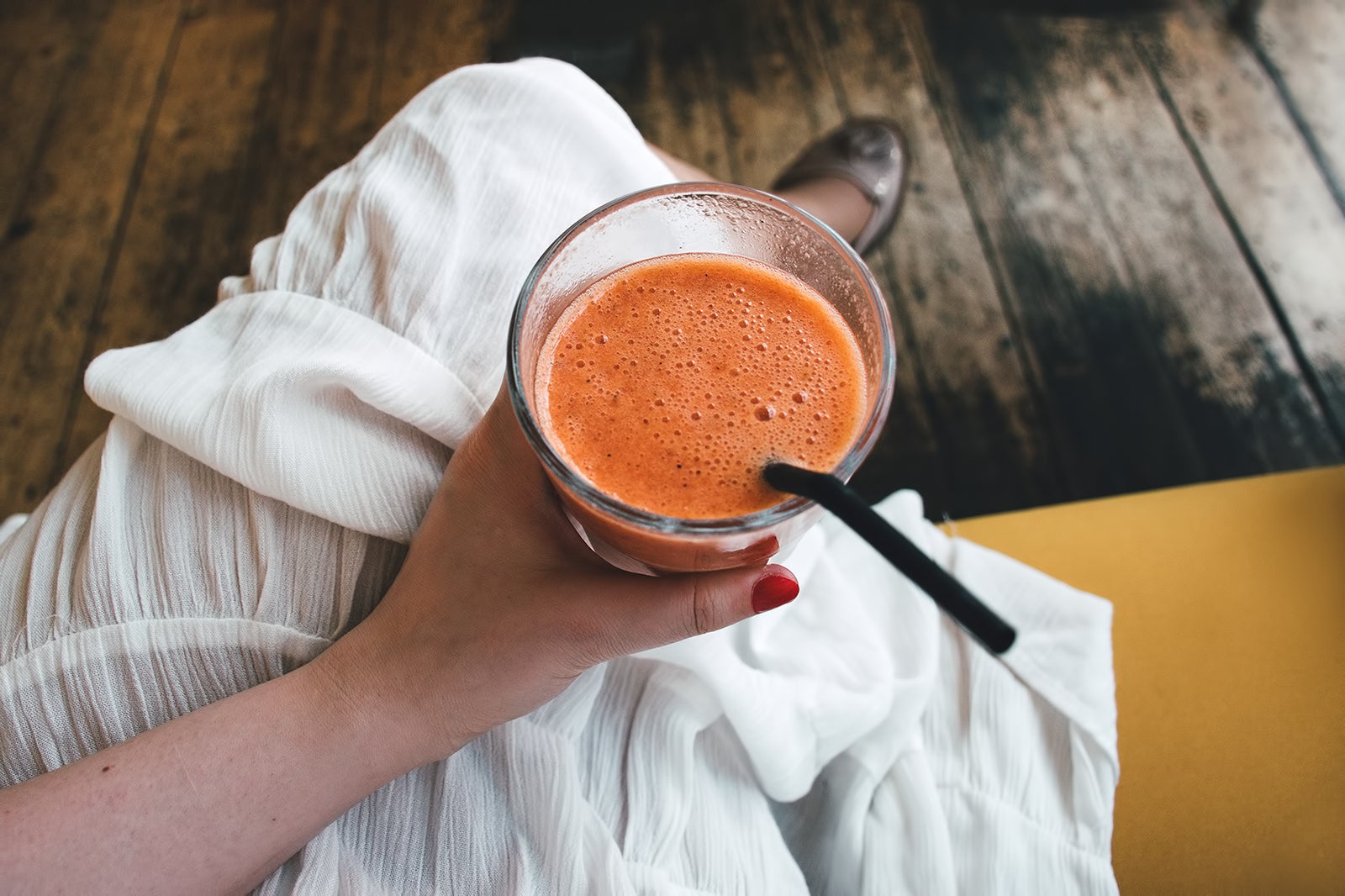 Banlle Vegetarian Restaurant
Banlle Vegetarian Restaurant in Siem Reap attracts vegetarian diners with its meat-free takes on traditional Cambodian, Asian, and European dishes. Occupying a traditional wooden house in Wat Bo Village, this local restaurant also grows its own vegetables to provide healthy, organic and wholesome meals.
Standouts at Banlle Siem Reap include quesadilla served with guacamole, vegetable amok with steamed rice, and vegan eggplant tempura. You can also choose from a good selection of fruit smoothies and juices as well as ice creams and sorbets.
Location: Street 26, Siem Reap, Cambodia
Open: Wednesday–Monday from 11am to 9.30pm (closed on Tuesdays)
Phone: +855 85 330 160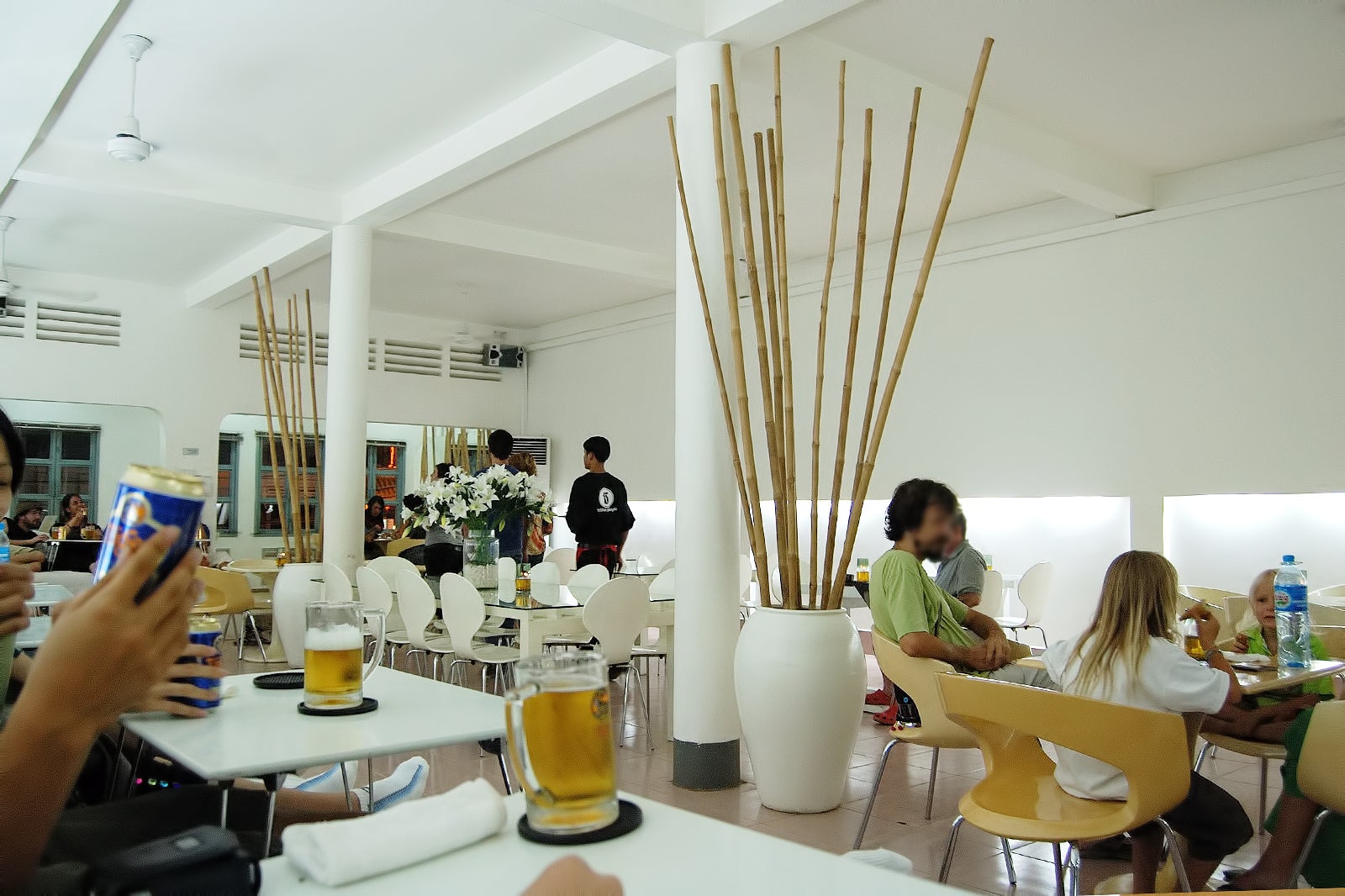 Blue Pumpkin has been a local favourite since 2000, where you can enjoy freshly baked pastries and bread, homemade ice creams and sorbets, as well as wholesome local and western dishes. Great for unwinding after exploring Siem Reap, the upstairs lounge is fully air-conditioned and fitted with comfortable lounges while the shaded terrace overlooks the bustling Pi Thnou Street.
Food-wise, Blue Pumpkin offers traditional Cambodian kuthiew (noodle soup), Danish passionfruit, fusilli gorgonzola, and fried rice while dessert offerings include cheesecake, tiramisu, banana split and lemon tart with raspberry sorbet. For an easy way to be introduced to the cuisine, you can try the Blue Pumpkin starter sampler which presents 5 different starters on a plate.
Location: Mondulkiri Village, 2 Thnou St, Siem Reap 17252, Cambodia
Open: Daily from 7am to 11pm
Phone: +855 63 963 574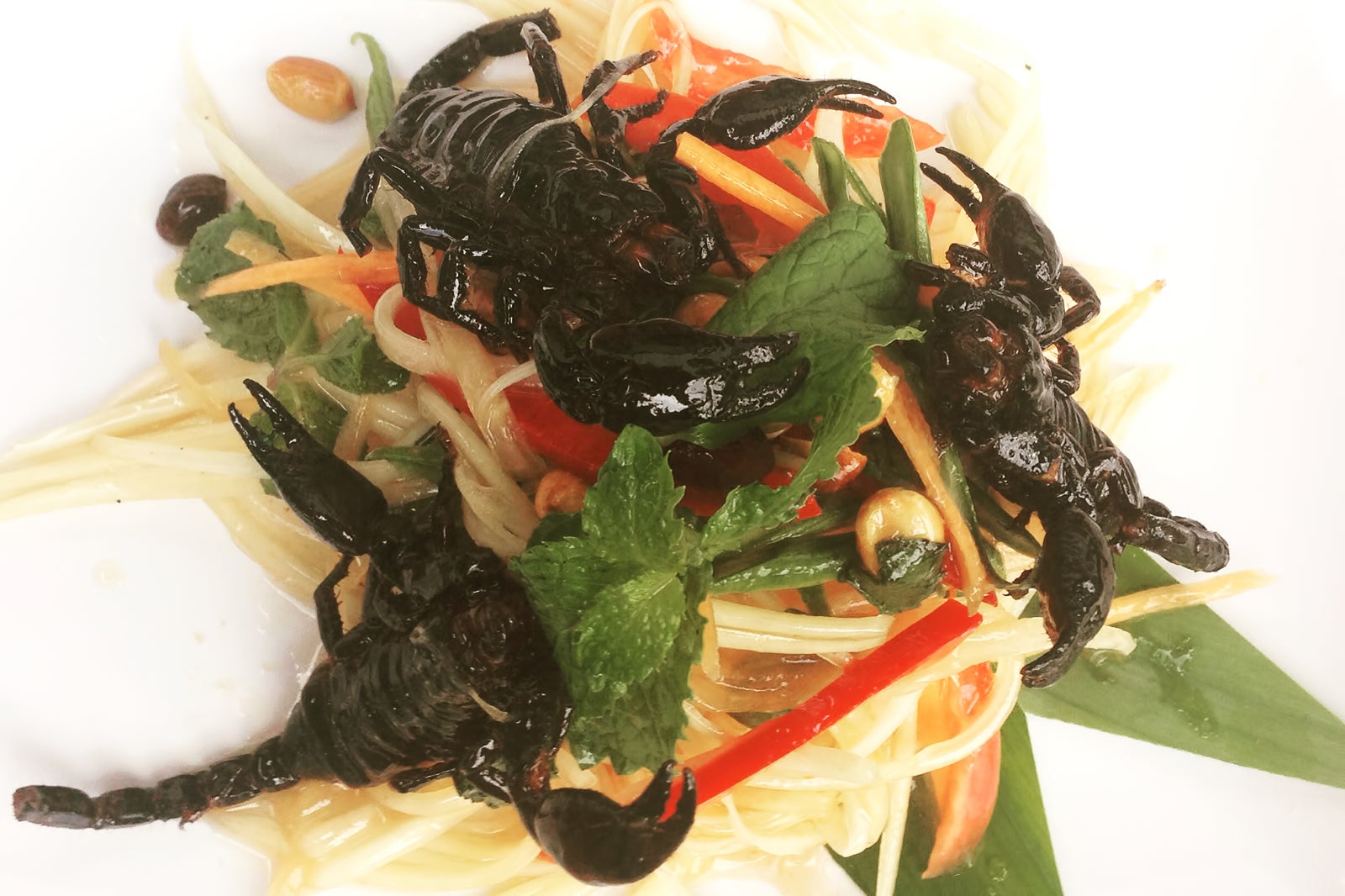 Bugs Café on Angkor Night Market Street is a must-try if you're looking to enjoy an exotic dining experience. As the name suggests, all its French and Khmer dishes are made with crickets, scorpions, grasshoppers, ants, bees, silkworms, and spiders.
The restaurant is about a 3-minute walk from Angkor Night Market, housing an air-conditioned lounge on the ground floor and a cosy traditional wooden terrace on the second. Standout dishes include scorpion and green papaya salad, tarantula doughnuts, Mediterranean Feuillet's with ants, and savoury cupcakes garnished with crickets and silkworms. Every Friday, Bugs Café serves complimentary beers between 5.30pm and 6.30pm.
Location: 351 Angkor Night Market Street, Steung Thmei, Siem Reap 17259, Cambodia
Open: Daily from 5pm to 10.30pm
Phone: +855 17 764 560
photo by Mihnea Stanciu (CC BY 2.0) modified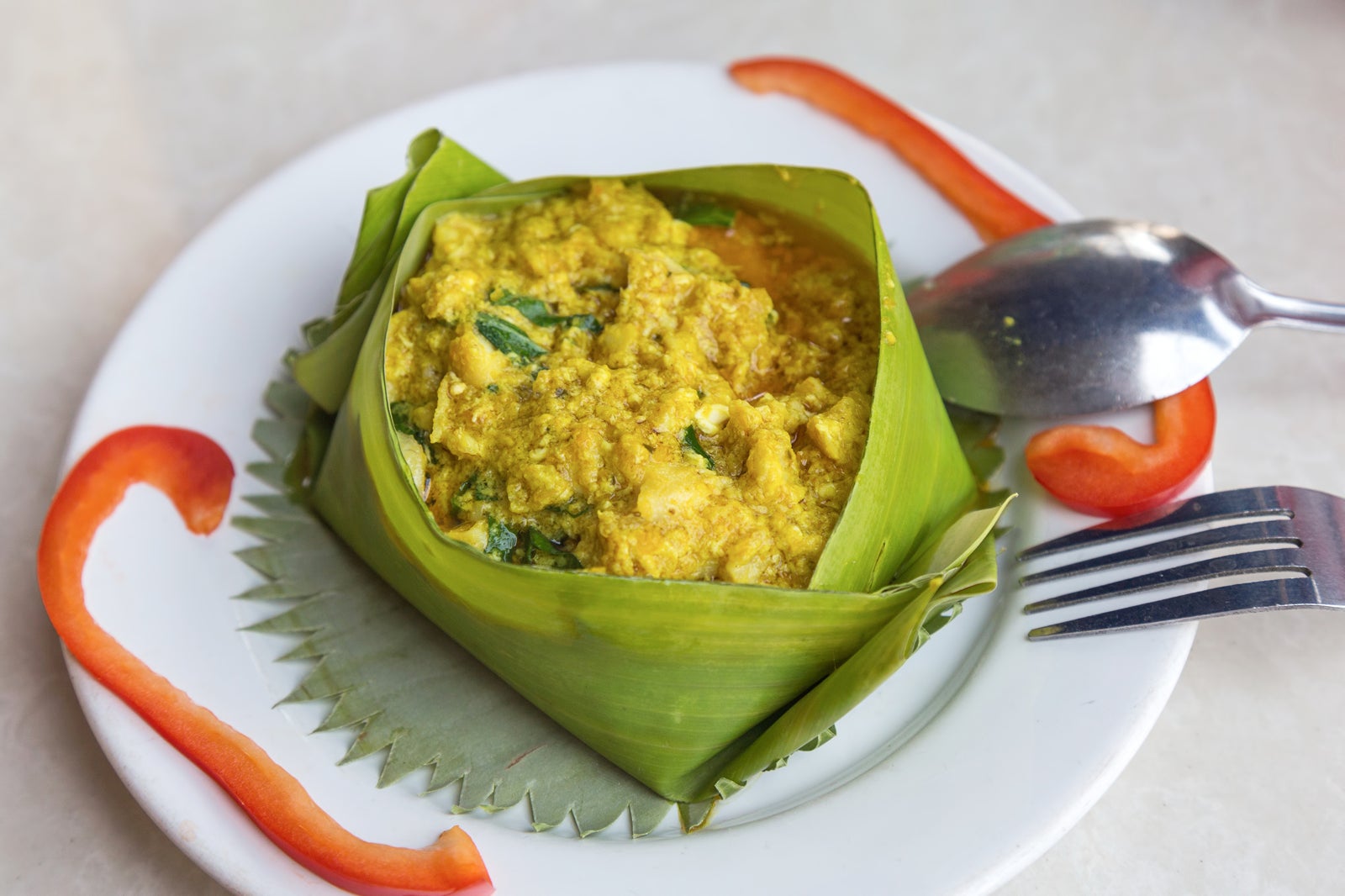 Café Indochine is an upscale restaurant on Sivatha Street in Siem Reap. It offers an upscale setting in a traditional Khmer wooden house. The restaurant's tasteful decor provides the atmosphere for a pleasant dining experience. French and European cuisine highlight the menu, including steaks, Khmer set menus for 2, and Italian pasta entrees.
You can find Cambodian classics that are must-tries for a visit to Siem Reap, such as lok lak (beef salad) and chas kruang (curry steamed in banana leaves). A generous serving of French-style salads is available to accompany your orders. You can end your meal with homemade ice cream, banana flambé, or mango ice cream with apple liquor.
Location: 44 Sivatha Street, Siem Reap, Cambodia
Open: Daily from 10.30am to 10pm
Phone: +855 12 964 533
photo by Marcin Konsek (CC BY-SA 4.0) modified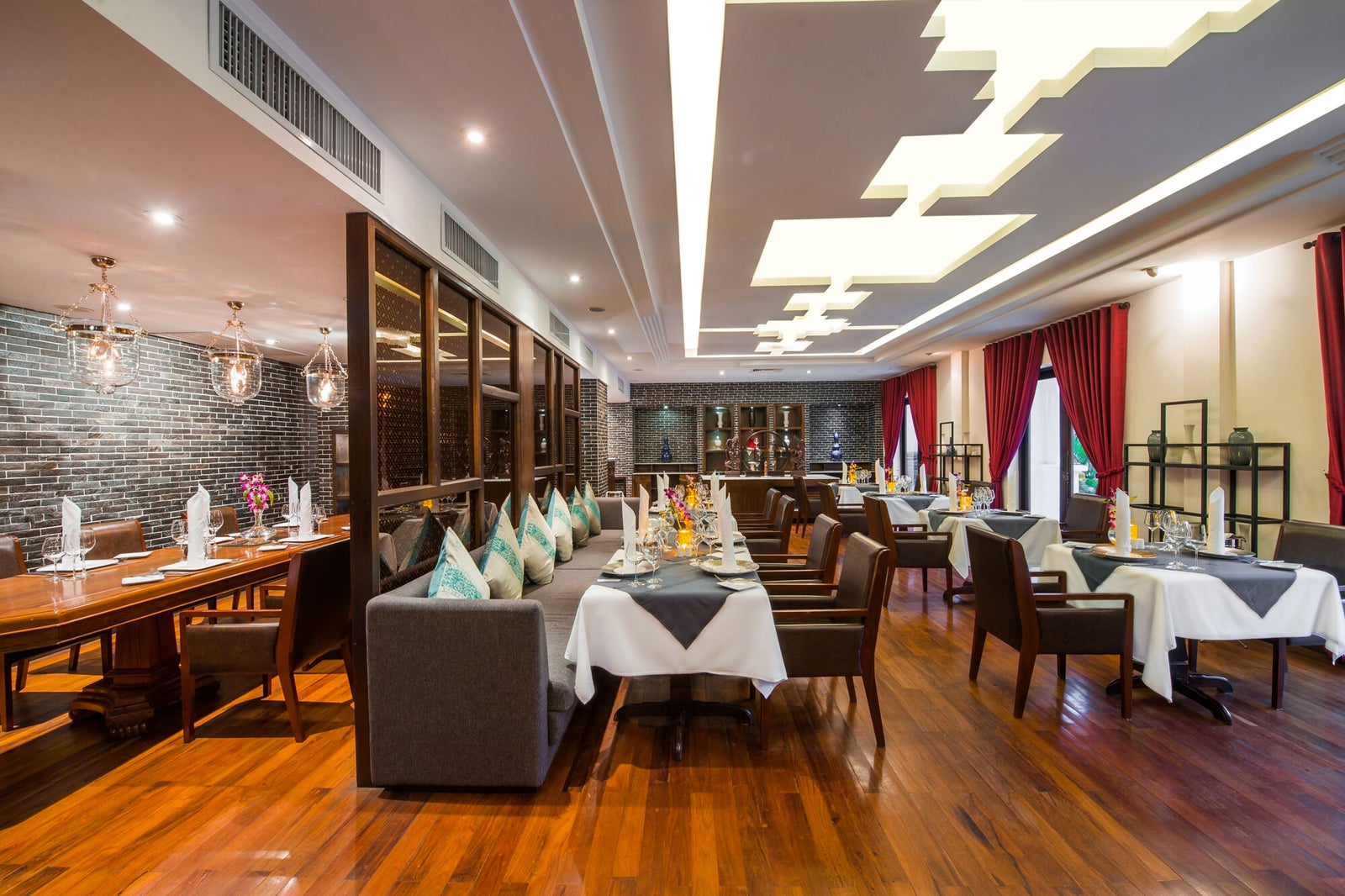 Damnak Lounge, located at the Lotus Blanc Resort Siem Reap, offers a good mix of European and Cambodian dishes paired with a carefully curated wine list. Fitted with stylish décor, floor-to-ceiling windows, and elegant furnishing, you can opt for the air-conditioned dining room or enjoy the cool breeze by dining at its open-air terrace.
Standouts to try from Damnak Lounge's ala carte options include 250gr lamb chop served with asparagus, garlic, potato and Kampot pepper, Damnak fish broth with bamboo shoot in light curry and garden cress, and bor bor poth for dessert – corn puree, coconut, sago, galangal, and lemongrass ice cream. If you prefer sampling authentic local delicacies in one sitting, the Khmer Savoury Taste Menu comes highly recommended.
Location: 1st Floor Lotus Blanc Resort, National Road 6, Kruos Village, Siem Reap, Cambodia
Open: Daily from 6pm to 11pm
Phone: +855 15 483 222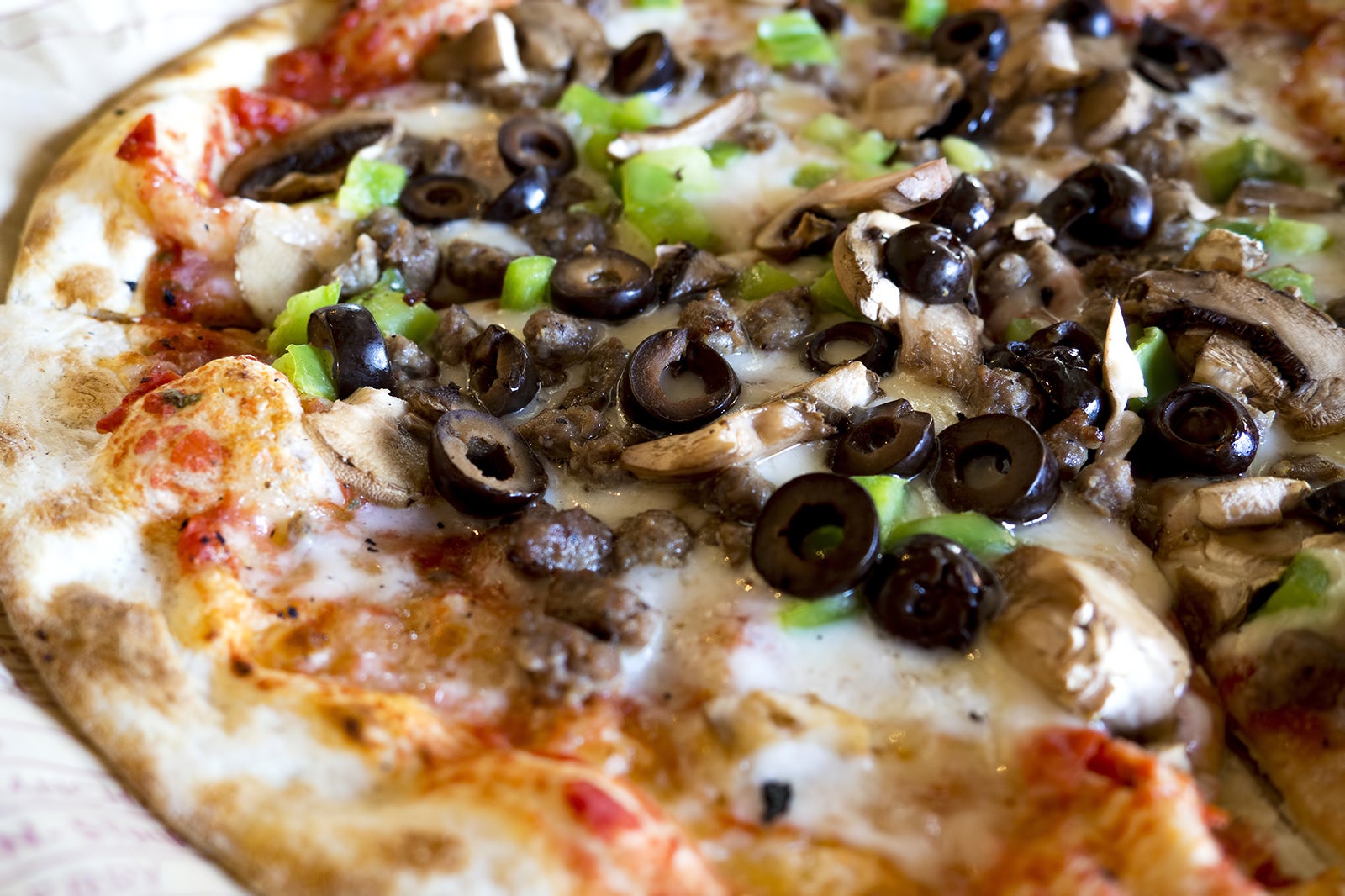 Ecstatic Restaurant is where you can head to if you're craving for great Italian pizzas in Siem Reap. Since 1994, this pizza parlour has been serving pizza, Italian food and Khmer food – more than enough selections to treat you to a place to cool off from the Cambodian sun with a quick but tasty bite.
With 20 different kinds of pizza, there is one for any taste. Pizzas are available in thin or thick crusts. The eggplant parmesan is especially good, with lots of cheese and flavourful sauce. Ecstatic Restaurant also serves all-day breakfasts.
Location: 26 Street Pi Thnou, Mondul 1, Svay Dangkum, Siem Reap, Cambodia
Open: Daily from 7am to midnight
Phone: +855 12 436 869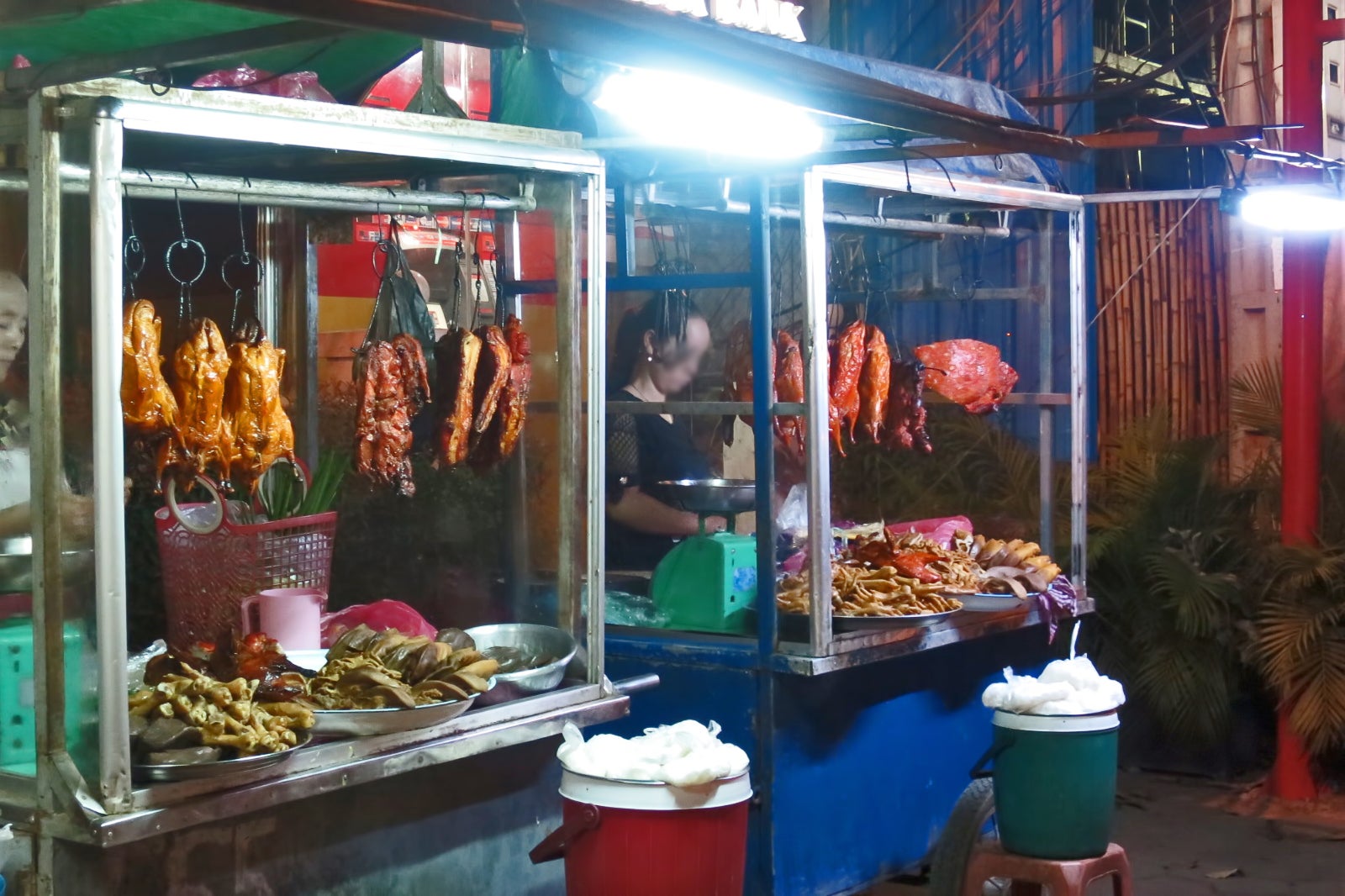 Food stalls at the corner of Pub Street & Street 11
A variety of food stalls line the corner of Pub Street and Street 11 in Siem Reap. Many outdoor food stalls appear in the evening along this busy corner.
These local vendors serve soups, rice, noodle dishes, fried dishes, salads, and traditional Khmer dishes at affordable prices. Some stalls offer Asian dishes like tom yam soup, chicken with pineapple, and pork curry. Many stalls offer the ever-popular Khmer BBQ, while others have set menus. Drinks include fruit shakes, beer, and soft drinks.
Location: Siem Reap, Cambodia
Open: Daily from 5pm to 3am
photo by yashima (CC BY-SA 2.0) modified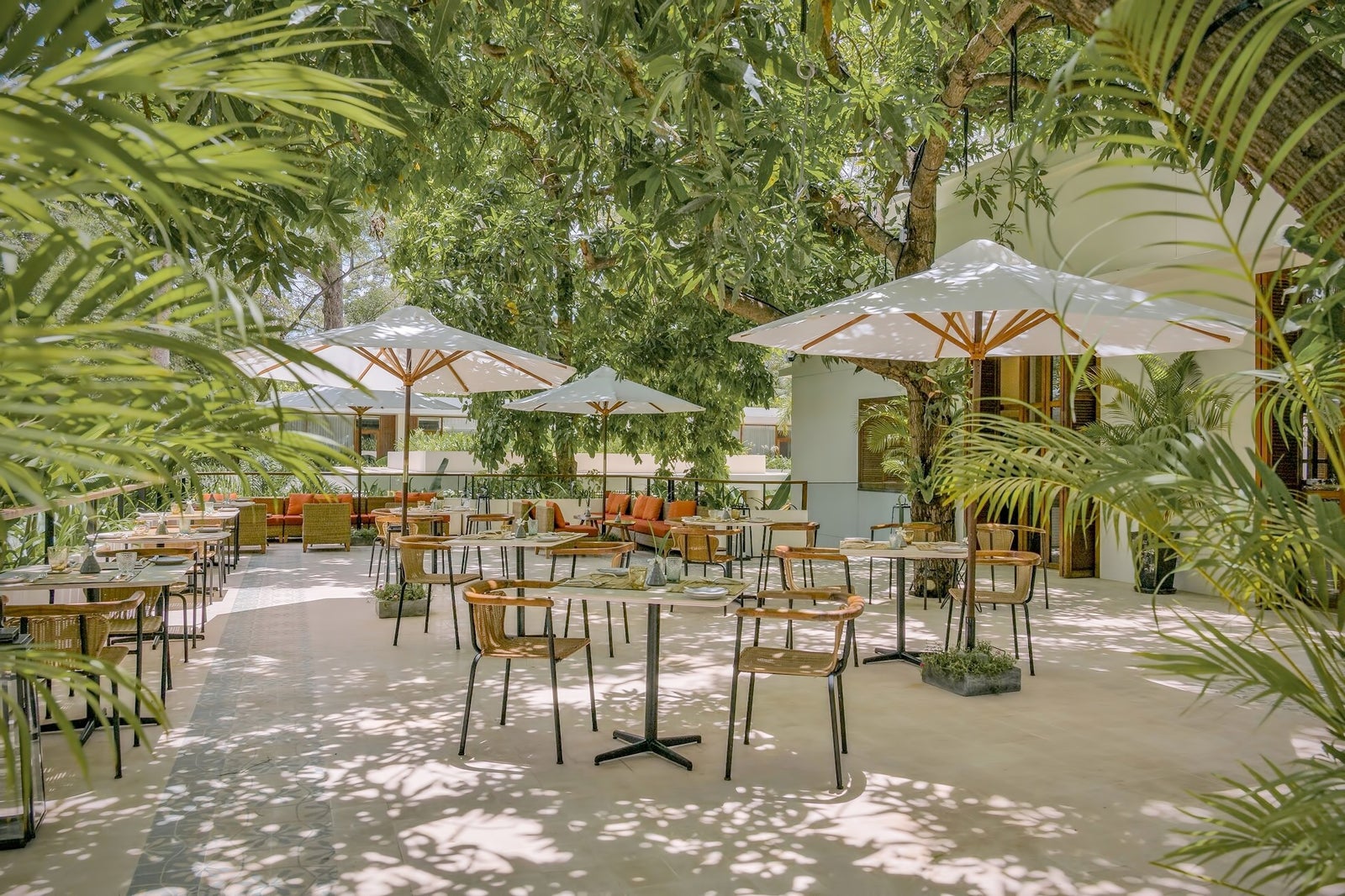 Foreign Correspondents' Club (FCC)
You can find the FCC or Foreign Correspondent's Club on Pokambor Avenue, south of the Royal Palace. The restaurant has a full-service bar as well as an indoor, terrace, and poolside dining sections within an all-white colonial building.
The wide-ranging menu includes Cambodian, Asian, and international selections, as well as pasta and pizza. They have a selection of beers, fine wines, and aperitifs. Due to its rather exclusive setting and location, FCC Angkor attracts a steady clientele of affluent tourists and expats looking to enjoy a quiet evening in Siem Reap. Making a reservation is highly advisable for weekends.
Location: Pokambor Ave, Siem Reap, Cambodia
Open: Daily from 6am to midnight
Phone: +855 63 760 280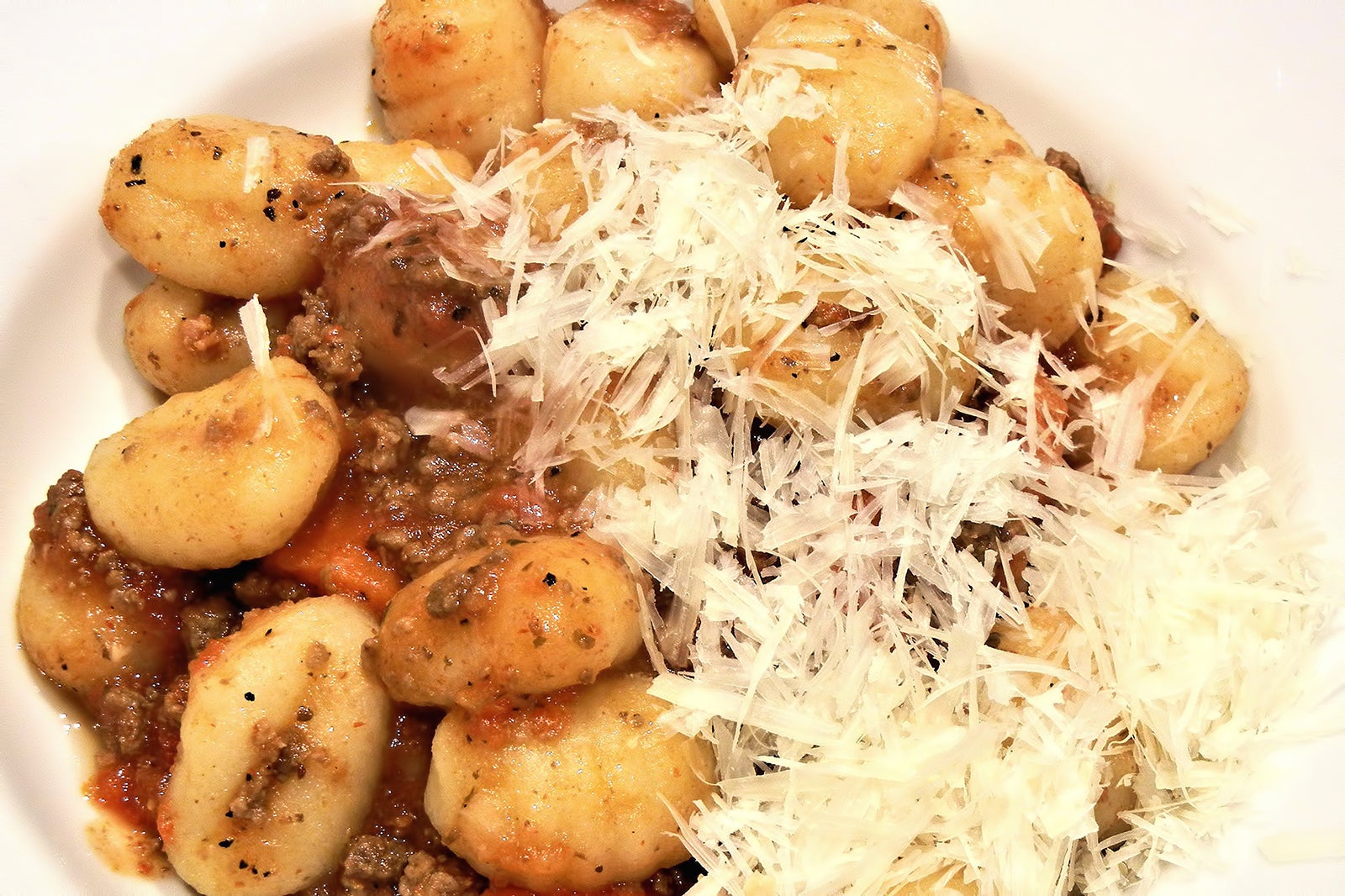 Il Forno is a little bit of Italy right in Siem Reap. The restaurant serves authentic Italian cuisine prepared using ingredients imported from Italy, as well as traditional old-world recipes. The restaurant offers a quaint setting that harks back to an old trattoria. Il Forno means 'the oven', and what comes out of this oven is truly delectable.
Lovers of genuine Italian cuisine will want to try Il Forno. The Gnocchi ai 4 Formaggio (potato dumplings with 4 kinds of cheese) literally melts in your mouth. Check out the week's specials that rotate frequently, which also includes varieties of Italian desserts. A must-try is Il Forno's homemade orange cheesecake.
Location: Mondulkiri Village, Street 11, Siem Reap 17252, Cambodia
Open: Daily from 12pm to 10.30pm
Phone: +855 63 763 380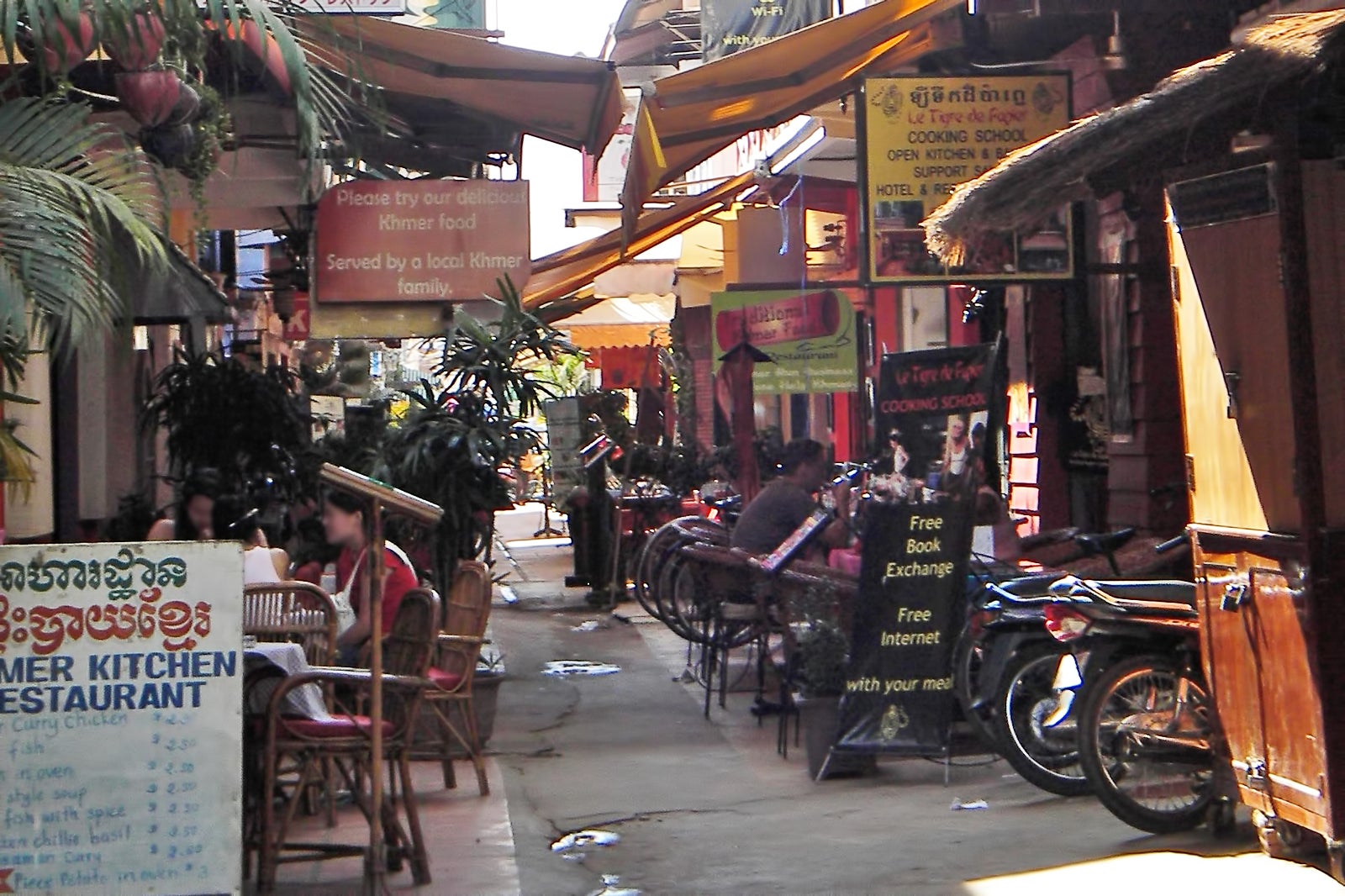 Khmer Kitchen Restaurant serves an extensive menu of Cambodian and Thai-style cuisine at affordable prices. This family-run eatery has several branches within Siem Reap, though the most frequented one is located at the corner of Street 11.
Main dishes include the amok (curry steamed in banana leaves) in beef, pork, fish or chicken, banana blossom and pumpkin salad, and korko (vegetable) soup, all of which are served with steamed rice. Khmer Kitchen Restaurant also offers a selection of draft beers, cocktails, and imported wines.
Location: Mondulkiri Village, Street 09, Krong Siem Reap 17252, Cambodia
Open: Daily from 9am to 11pm
Phone: +855 12 763 468
photo by Mike (CC BY-SA 2.0) modified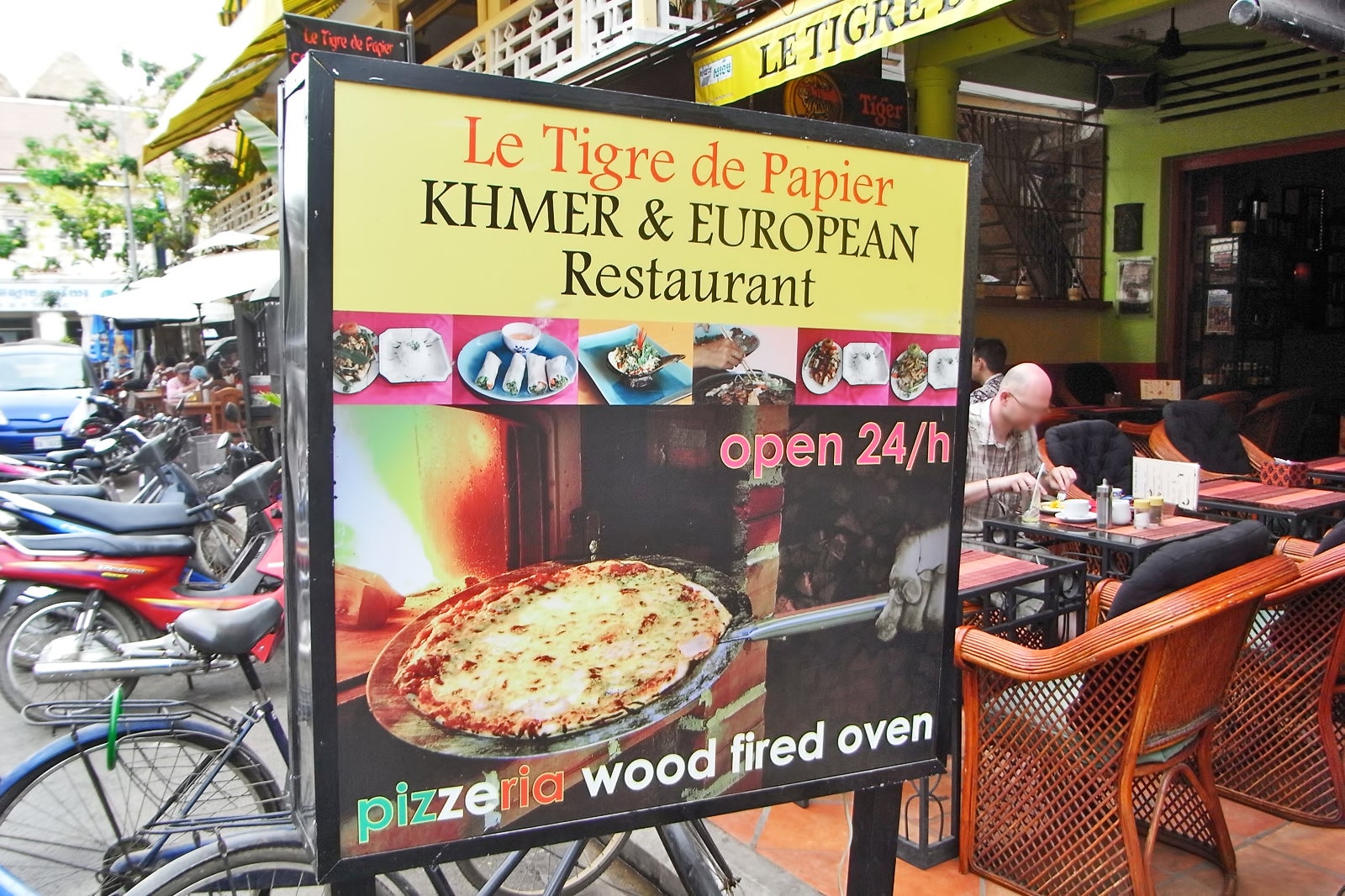 Le Tigre De Papier (Paper Tiger Eatery) is known for offering barbecues cooked before you, right on your tabletop. The restaurant also offers Khmer cooking classes if you want to learn how to make the dishes on the menu. The classes let you dive deeper into the flavours of traditional Cambodian dishes, with local favourites like fish amok and green mango salad. The cooking classes usually include a short tour around the Old Market, about a 20-minute walk from the restaurant. Late-night revellers along Pub Street also drop by for its extensive selection of refreshing cocktails.
Location: Street 08, Siem Reap 17252, Cambodia
Open: 24/7
Phone: +855 85 657 465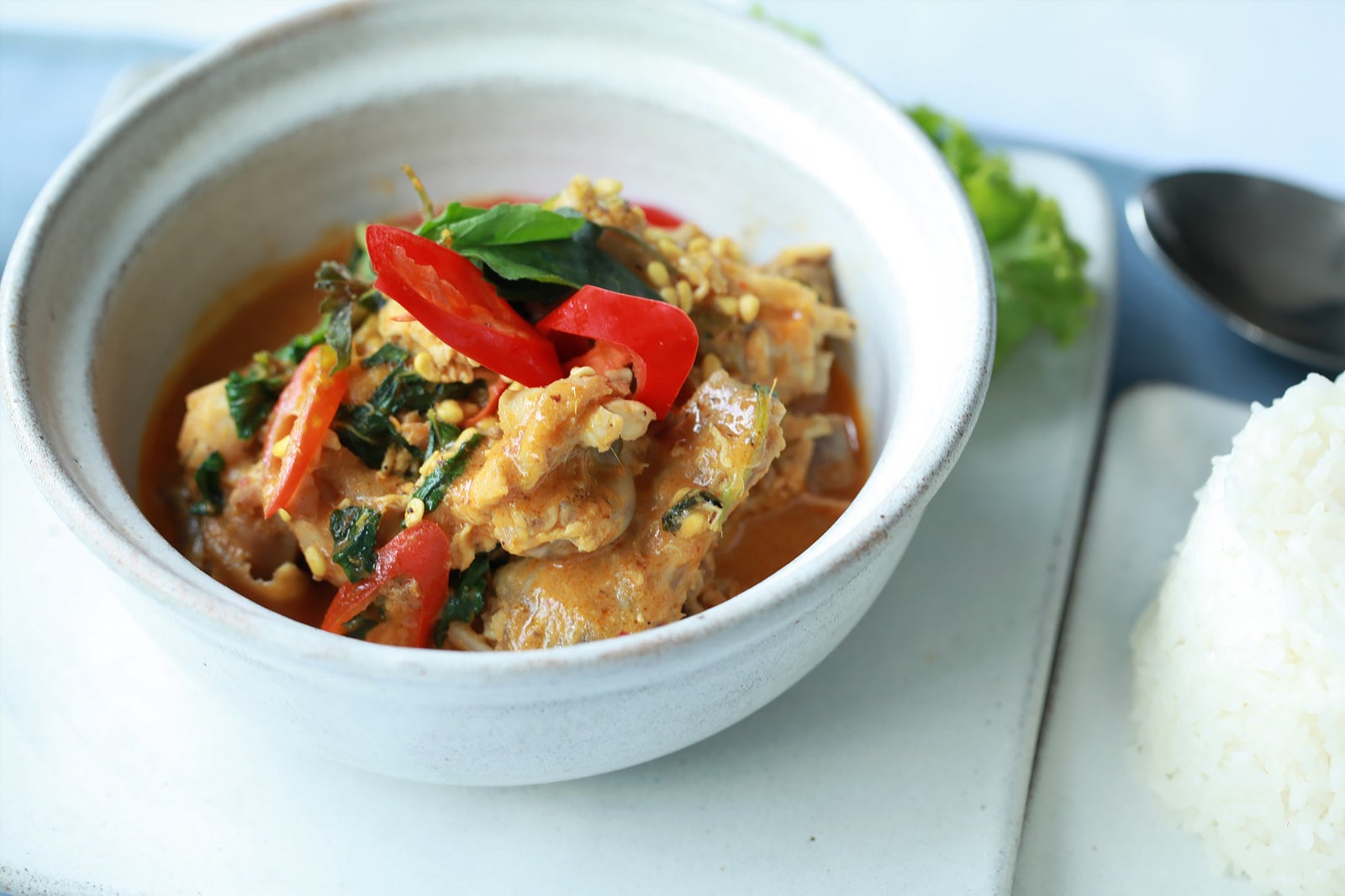 Malis Cambodian Restaurant
Malis Cambodian Restaurant is a stylish dining venue along Siem Reap Riverside, featuring a sleek bar and lounge, ample private dining rooms, and an al fresco garden setting complete with a water pond and stage where Apsara dance performances regularly take place.
Malis Cambodian Restaurant serves authentic Khmer delicacies such as fish amok, chicken or beef curry in lotus leaf, Kampot crab fried rice, and Khor pork with bamboo shoots. The restaurant also serves complete breakfast sets of Cambodian rice and noodles dishes, dessert or fresh fruit, and drinks.
Location: Pokambor Highway Mondul 1 Village, Siem Reap 17252, Cambodia
Open: Daily from 6.30am to 11pm
Phone: +855 15 824 888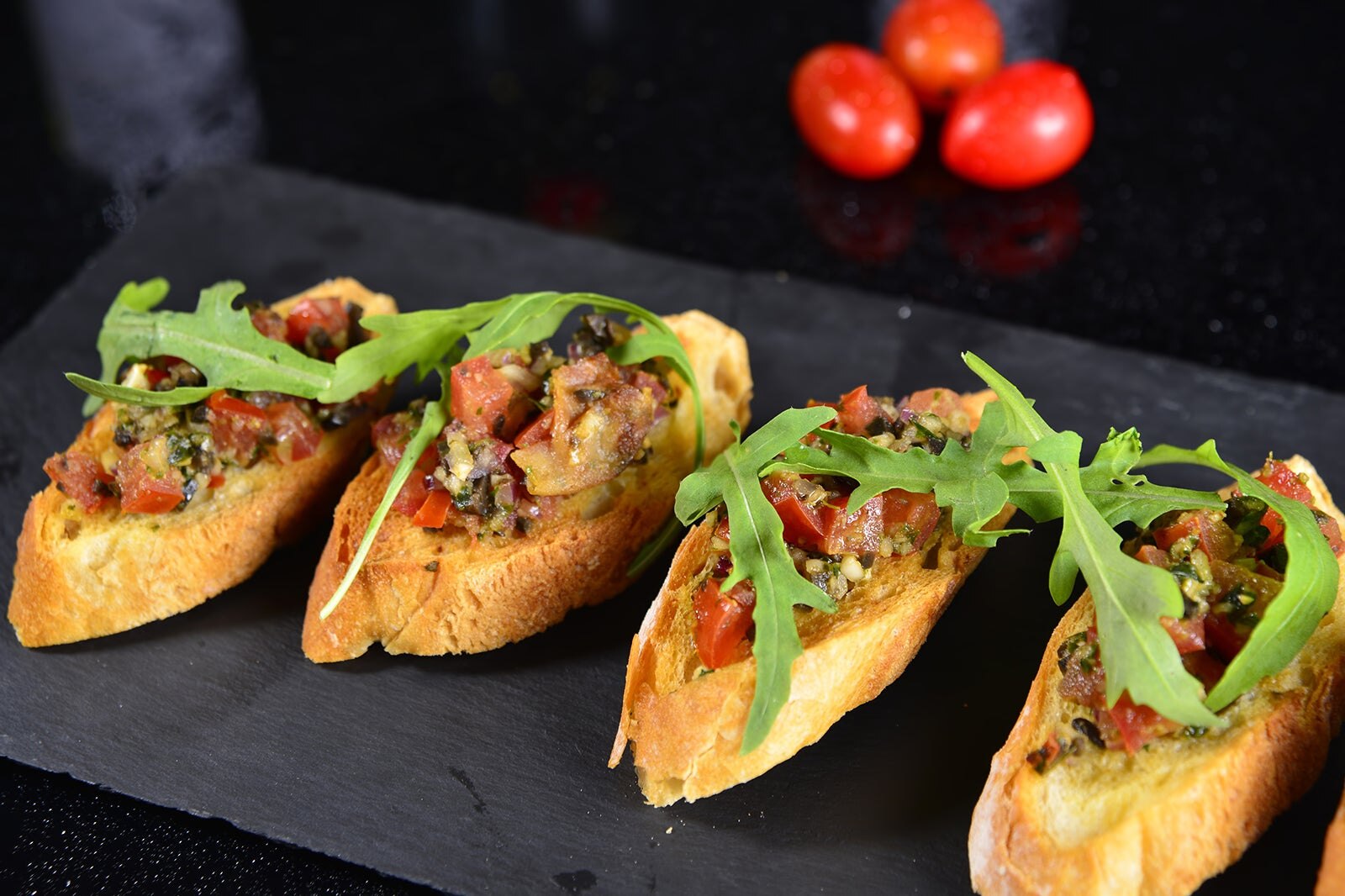 Marum Siem Reap occupies a 2-storey traditional wooden villa next to Wat Polanka Pagoda. It has a tranquil garden setting that's beautifully illuminated with fairy lights. This restaurant is famed for its extensive menu of vegetarian, seafood and meat tapas-style dishes, where you can sample an array of Cambodian cuisine in a single evening.
If you're feeling adventurous, try the red ant tree fritters with prahok (fermented fish dip), creamy silkworms with spicy green mango salad, and steamed seafood dim sum. As part of the local Friends International Non-Governmental Organisation, Marum Siem Reap also offers training and employment to disadvantaged Cambodian youths.
Location: 8A, B Slokram Village, Siem Reap, Cambodia
Open: Daily from 11am to 11pm
Phone: +855 17 363 284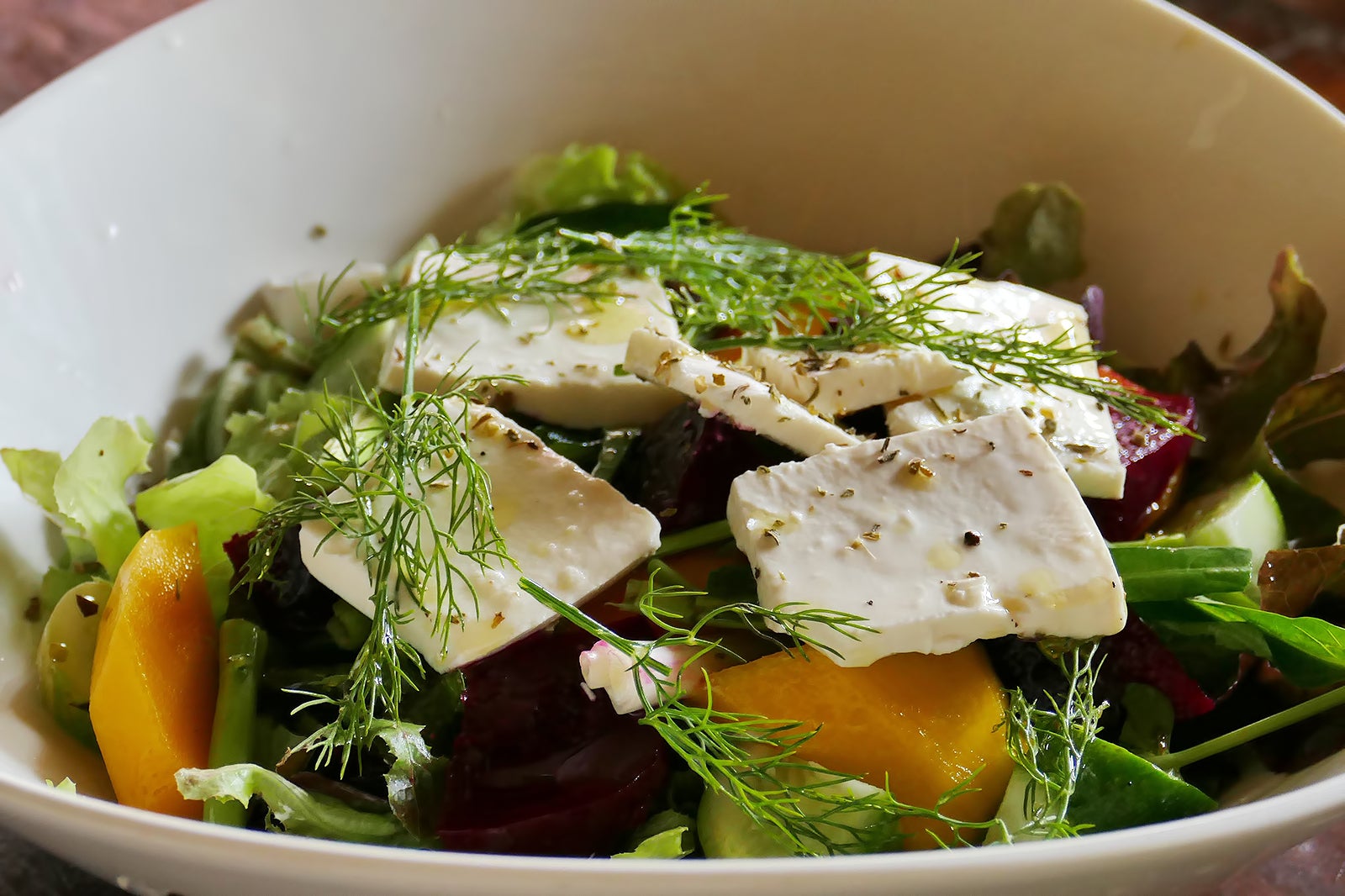 Olive, Cuisine De Saison serves well-presented French, Mediterranean and Khmer dishes in an upscale setting in Siem Reap. Set within a renovated colonial building just next to Wat Preah Prom Rath, the fully air-conditioned restaurant features exposed brick walls, framed artwork of its star dishes, cosy cushioned seats, and fresh flowers.
Olive, Cuisine De Saison changes its menu seasonally, incorporating French and Mediterranean flavours with local seafood, poultry, and greens. Signature dishes include seafood pasta, goat cheese salad, pan-fried foie gras with edamame beans, and baked seabass. The restaurant also offers lunch sets if you're dining on a budget, where you can enjoy a starter, main, and dessert for less than $20.
Location: Olive St, Krong Siem Reap 17252, Cambodia
Open: Daily from 11am to 10pm
Phone: +855 63 769 899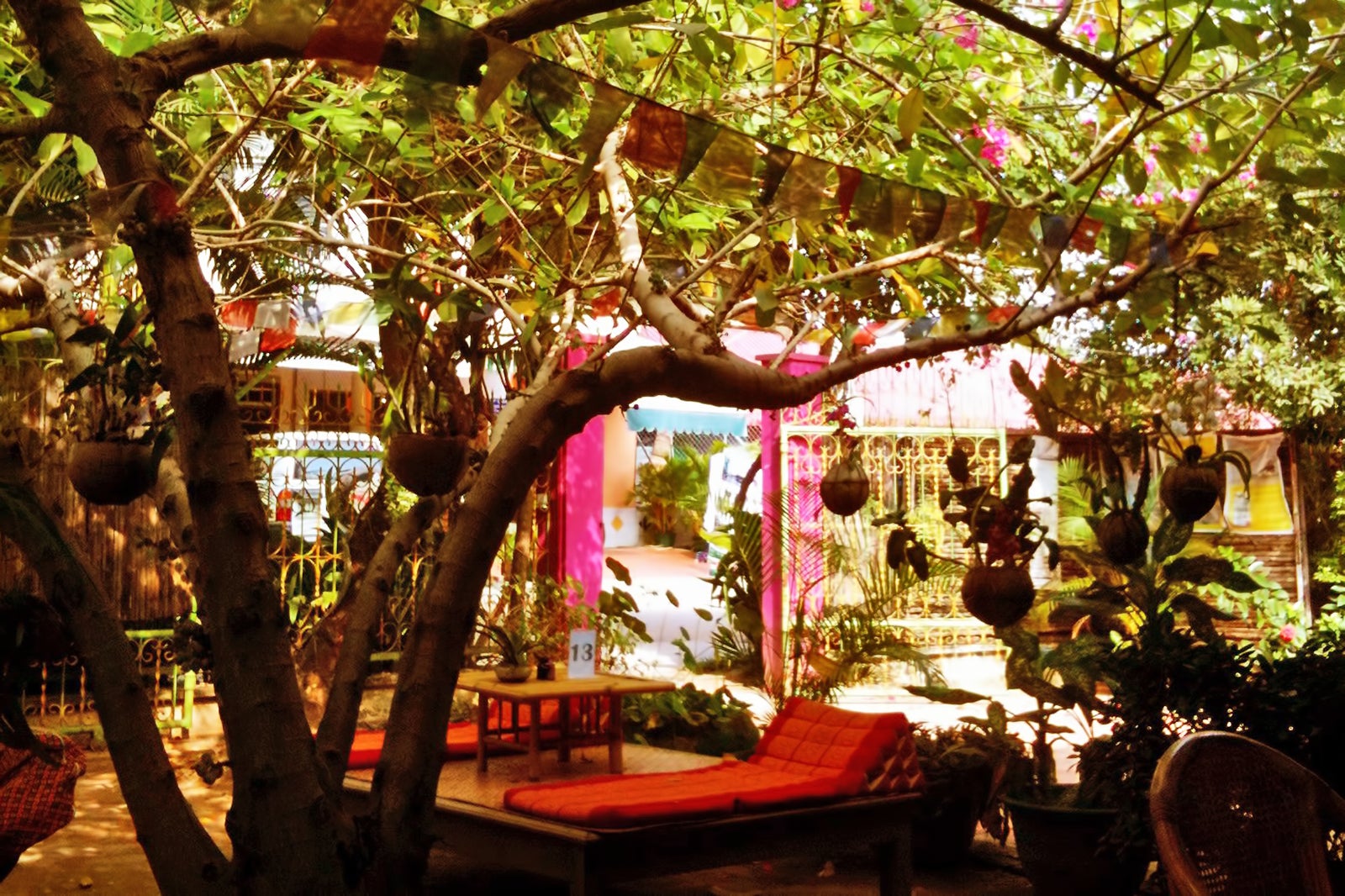 Peace Café is an all-vegetarian restaurant in Siem Reap that promotes healthy eating. Tables are nestled among the trees, where you can relax while sipping fresh fruit juice or a yoghurt shake. The home-cooking menu includes Khmer, European and Asian vegetarian dishes.
For breakfast, you can enjoy crepes, along with a delicious caffè latte or cappuccino. The venue also hosts yoga, Pilates, vegetarian cooking, as well as free language classes. It's one of the great go-to places in Siem Reap for yoga practitioners and health-conscious travellers. Peace Café also serves as an information and eco-centre, with a fair-trade shop on site.
Location: #115, Trail Village, Boeung Daun Pa Village, Sangkat Slor Kram, Siem Reap 17251, Cambodia
Open: Daily from 7.30am to 9pm
Phone: +855 63 965 210
photo by James Dennes (CC BY 2.0) modified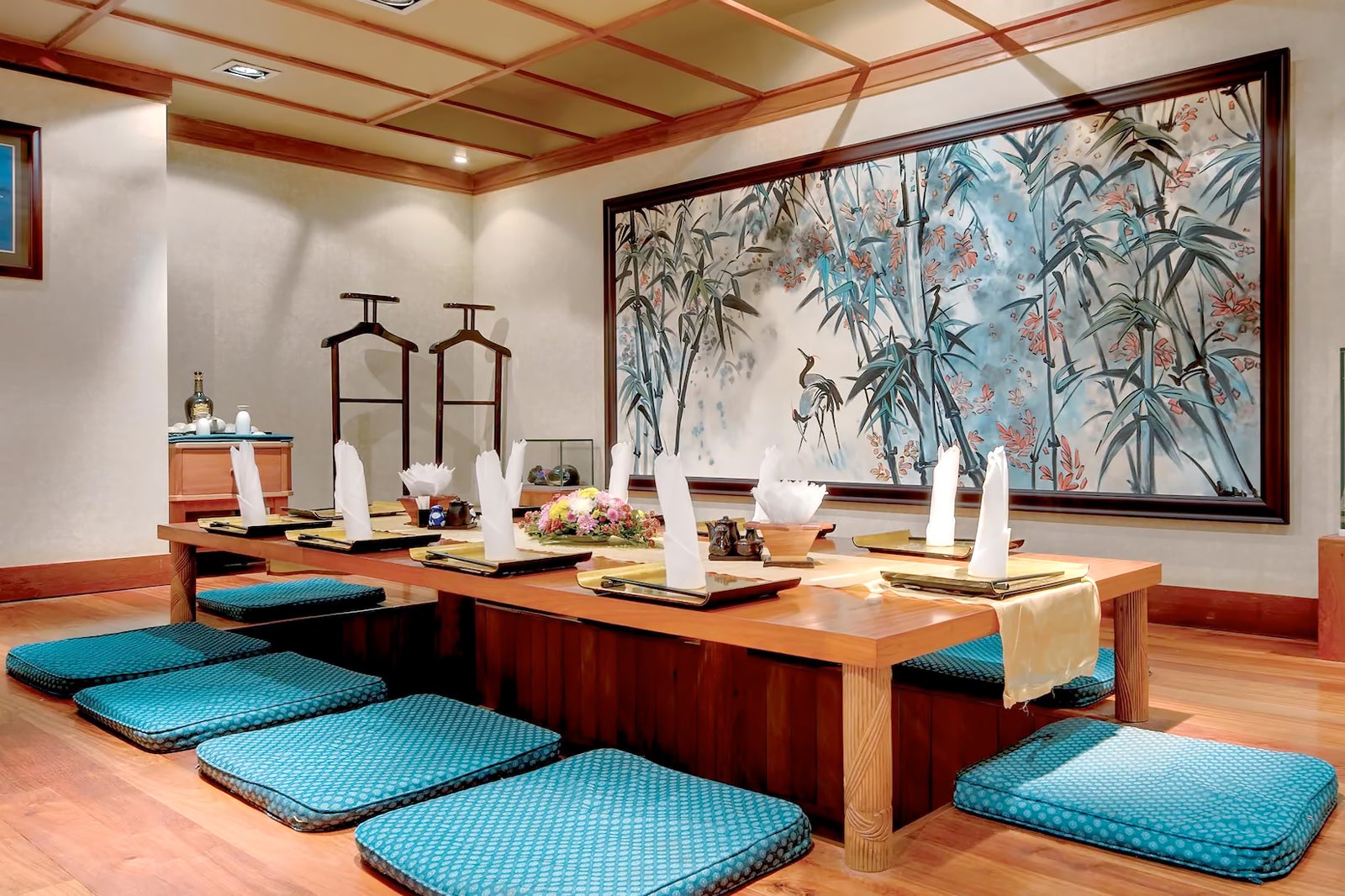 Takezono is a luxurious Japanese restaurant in Sokha Angkor Resort. It's an excellent place for classic Japanese cuisine served in an upscale setting. Takezono has tatami seating, a dining room as well as teppanyaki room, and a sushi bar.
The tatami room is especially great if you're coming as a group but preferring a more private setting. Set menus include unagi kabayaki (grilled eel), tonkatsu (deep-fried pork cutlets), salmon teriyaki, and tempura. Teppanyaki dishes include salmon, tenderloin, wagyu, and rib-eye.
Location: Street 60m, Treang Village, Siem Reap 17251, Cambodia
Open: Daily from 10am to 11pm
Phone: +855 96 616 1999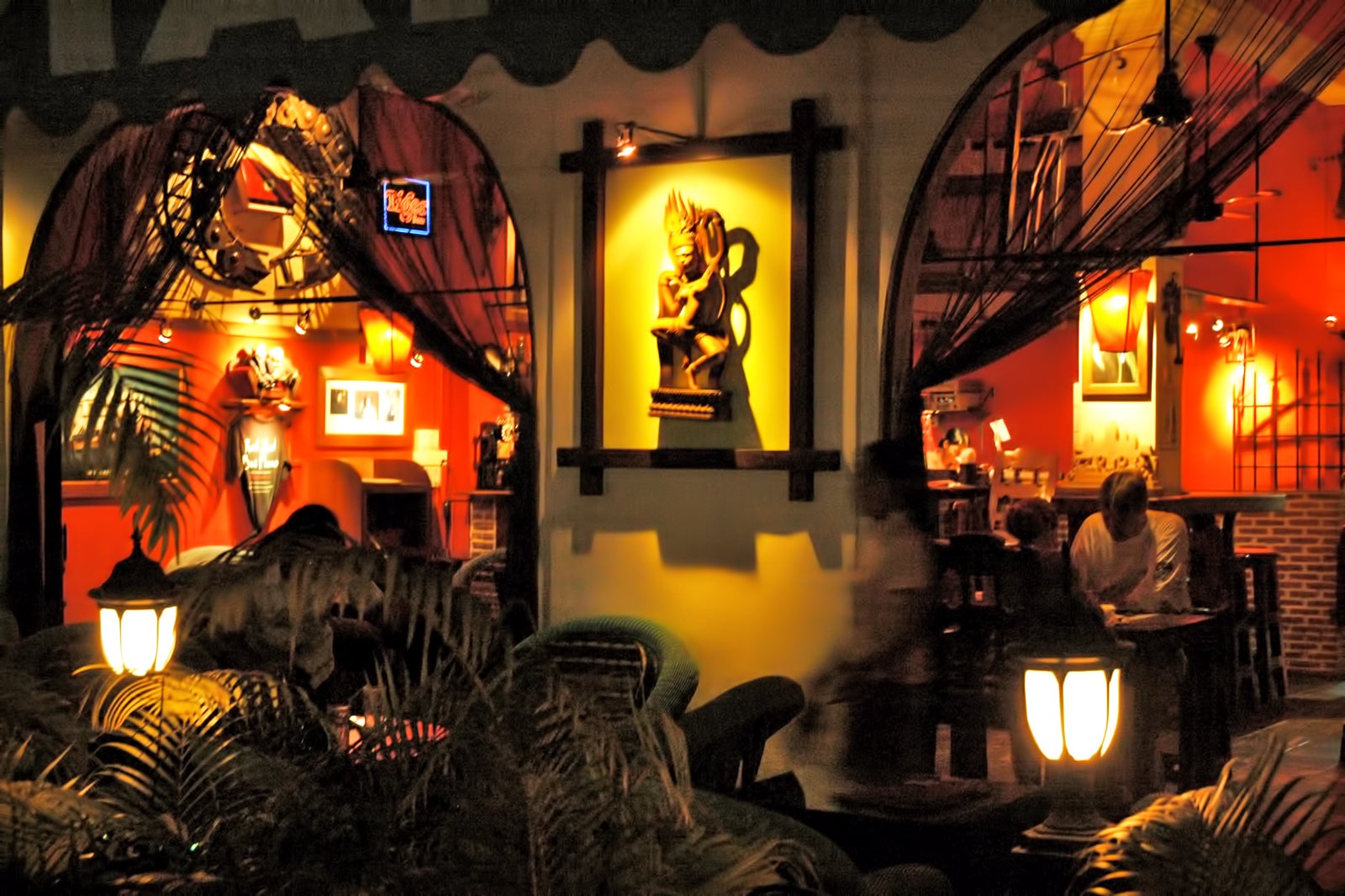 The Red Room offers a Belgian menu with Flemish beef stew, fish and risotto as among its selection of main dishes. For lunch, you can try their tasty sandwiches which are served on baguettes. The drinks menu sports Belgian beer, cognacs, liquors, cocktails, and wine.
The Red Room is a popular place among travellers to Siem Reap to chill out, relax and enjoy a snack and a refreshing drink on their walks down Pub Street and around the popular area. You can easily find the restaurant at the corner of Pub Street and Street 11.
Location: 341 Street 08, Siem Reap, Cambodia
Open: Daily from 7am to 12.30am
Phone: +855 92 477 730
photo by Jpatokal (CC BY-SA 4.0) modified
Cuisine Wat Damnak is an award-winning restaurant founded by French chef Joannes Riviere. This exclusive fine-diner – the first-ever Cambodian restaurant to rank in critically acclaimed 'Asia's 50 best restaurants' lists – serves Khmer delicacies prepared according to French haute-cuisine principles.
Set within a traditional Cambodian home, the restaurant features an al fresco dining area that's surrounded by verdant trees and local herbs, a modern air-conditioned space with local artwork and handicrafts, while the all-wooden upstairs section is fitted with vintage local furnishing. The restaurant offers 5-course to 6-course degustation menus that change on a fortnightly basis to utilise seasonal ingredients from across Southeast Asia.
Location: Street 7 Makara, Wat Damnak Village, Siem Reap 93108, Cambodia
Open: Tuesday–Saturday from 6.30pm to 9.30pm (closed on Sundays and Mondays)
Phone: +855 77 347 762