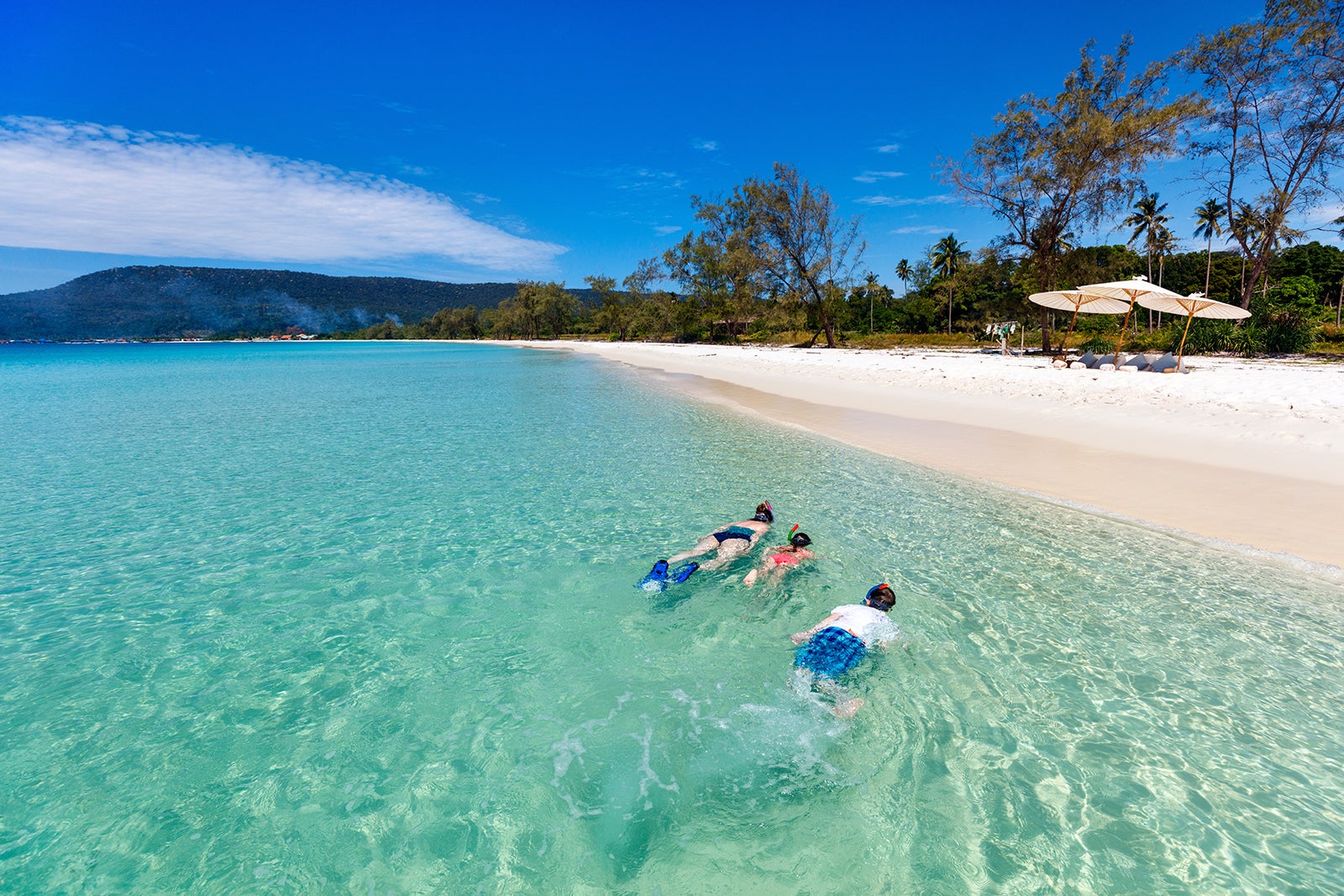 17 Best Things to Do in Koh Rong
What is Koh Rong Most Famous For?
The best attractions in Koh Rong include both stunning natural sights as well as exciting manmade facilities. Enjoy the many beaches, the beautiful seas and the virgin rainforests of the hilly interior in several exciting ways. Much of the island's charm comes from the fact that it is largely unspoilt and undeveloped. Most of the manmade options are simply responses to the fun-loving nature of the sorts of people attracted to such a beautiful place.
The list of things to do in Koh Rong also extends into some more unusual activities which are becoming increasingly popular, including giving something back by engaging in responsible tourism, making sure that the residents of Koh Rong enjoy your stay just as much as you do. Ultimately, the main attractions of the island paradise near Sihanoukville are the pristine white-sand beaches. But you can find other major points of interest on the island other than the 23 separate sandy shores.
What are the best things to do in Koh Rong?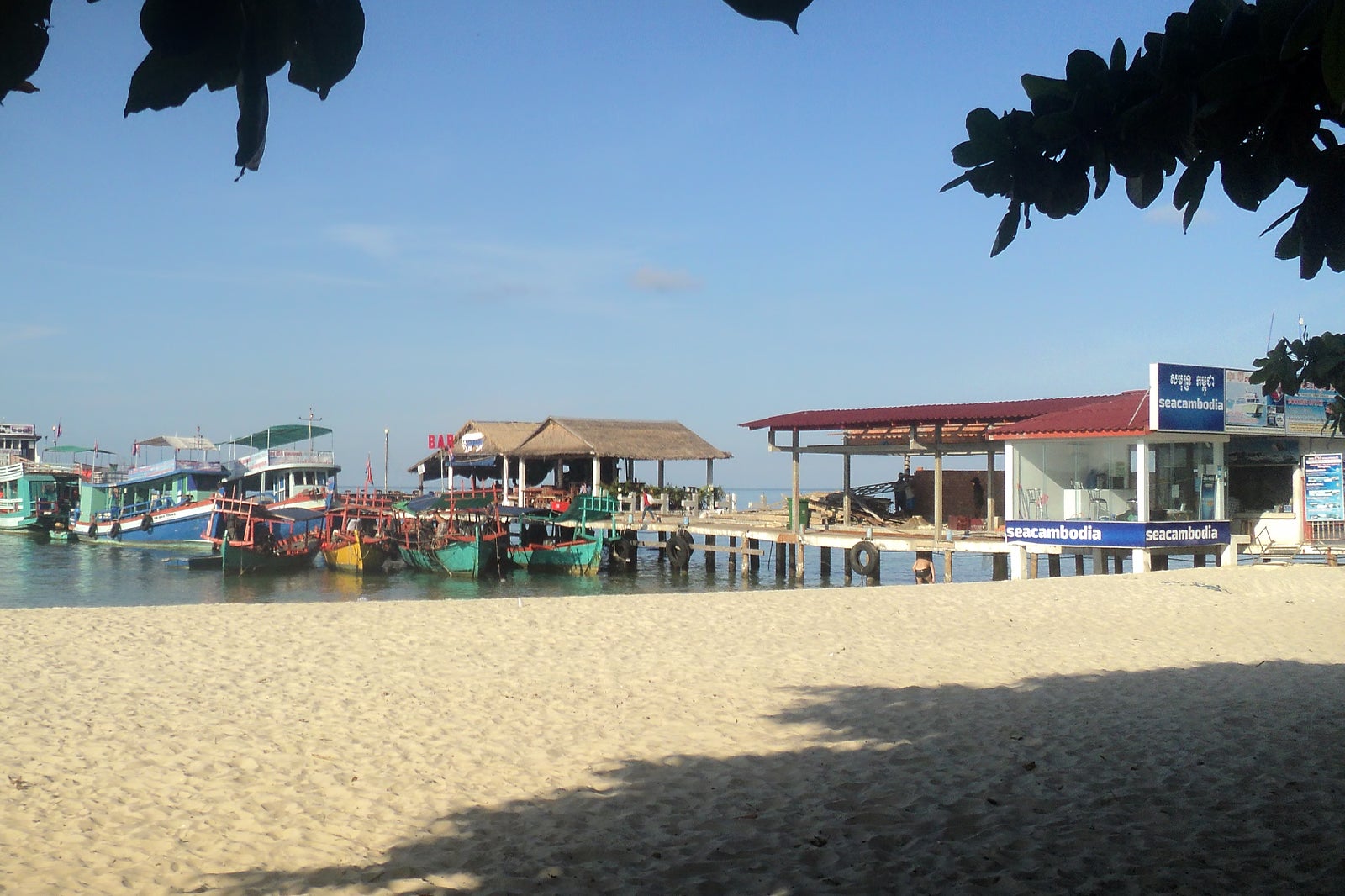 Boat tours are great for if you want to explore the islands but don't want to do the paddling yourself. They're available from the main tourist hubs on Koh Rong and Koh Rong Sanloem and can take you around the best of the sights which are inaccessible from land and a very long way by kayak. You can also arrange a trip with a local fisherman and try your hand at fishing.
photo by Wikirictor (CC BY-SA 4.0) modified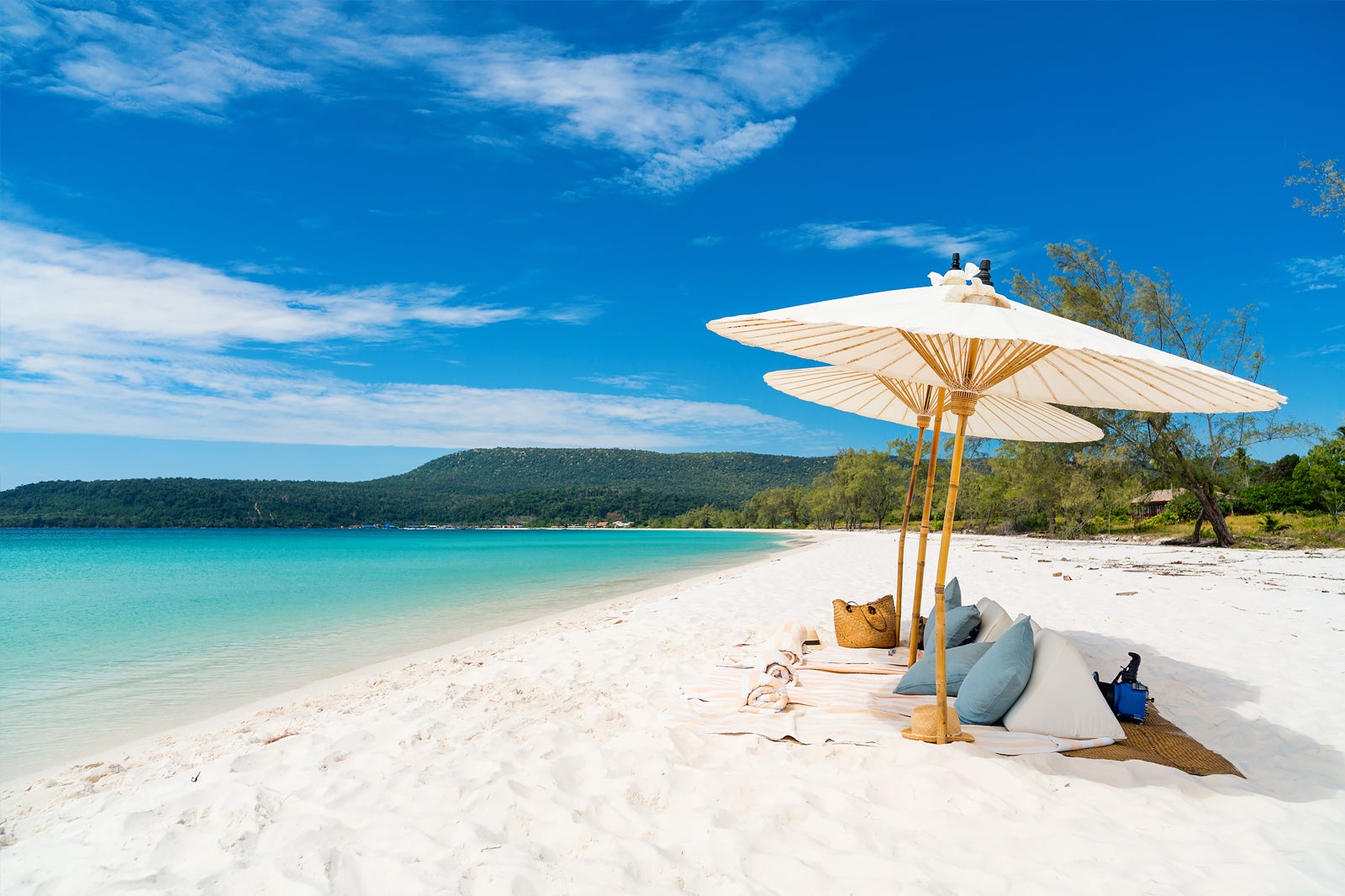 People come to Koh Rong mainly for relaxing in a tropical beach setting. There are no fewer than 23 beaches on the main island alone, with several more on Koh Rong Sanloem and the other nearby islands. The fact that the islands are all largely undeveloped means that the beaches are mostly unspoilt, with soft white sand, clear blue seas and shade provided by nearby trees.
The more popular ones, like Koh Tui Beach, Long Beach and Saracen Bay, have just enough facilities to provide drinks and food to improve your relaxation without spoiling it by making it too noisy or busy.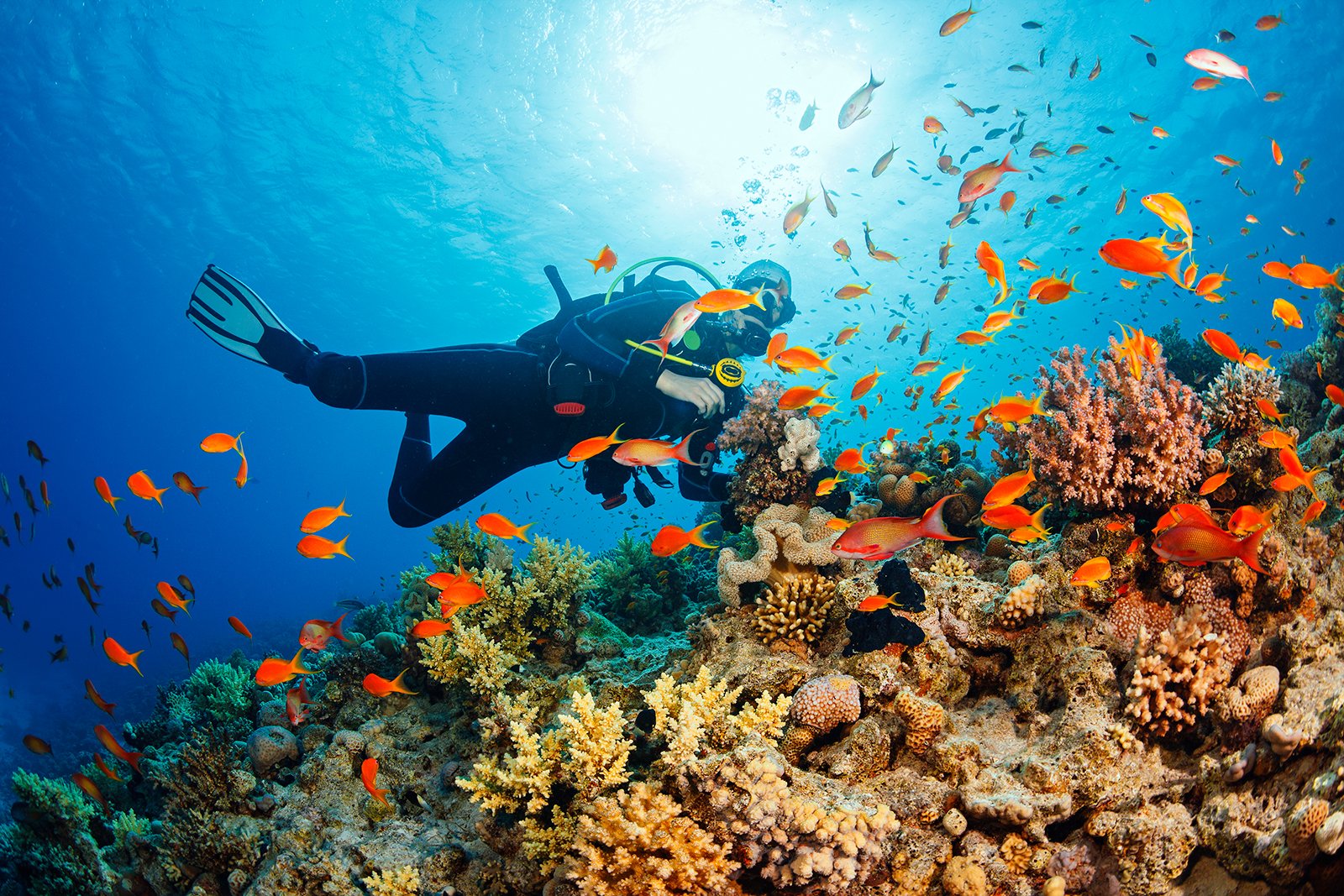 There are some excellent dive sites around Koh Rong and particularly around Koh Rong Sanloem, with a number of reputable dive shops available on both islands.
With very clear and calm water, the conditions are excellent for beginners and those taking their first PADI training courses. The more popular Koh Rong dive sites feature a wide array of colourful fish and corals, including sea turtles, stingrays, parrot fish and nudibranchs.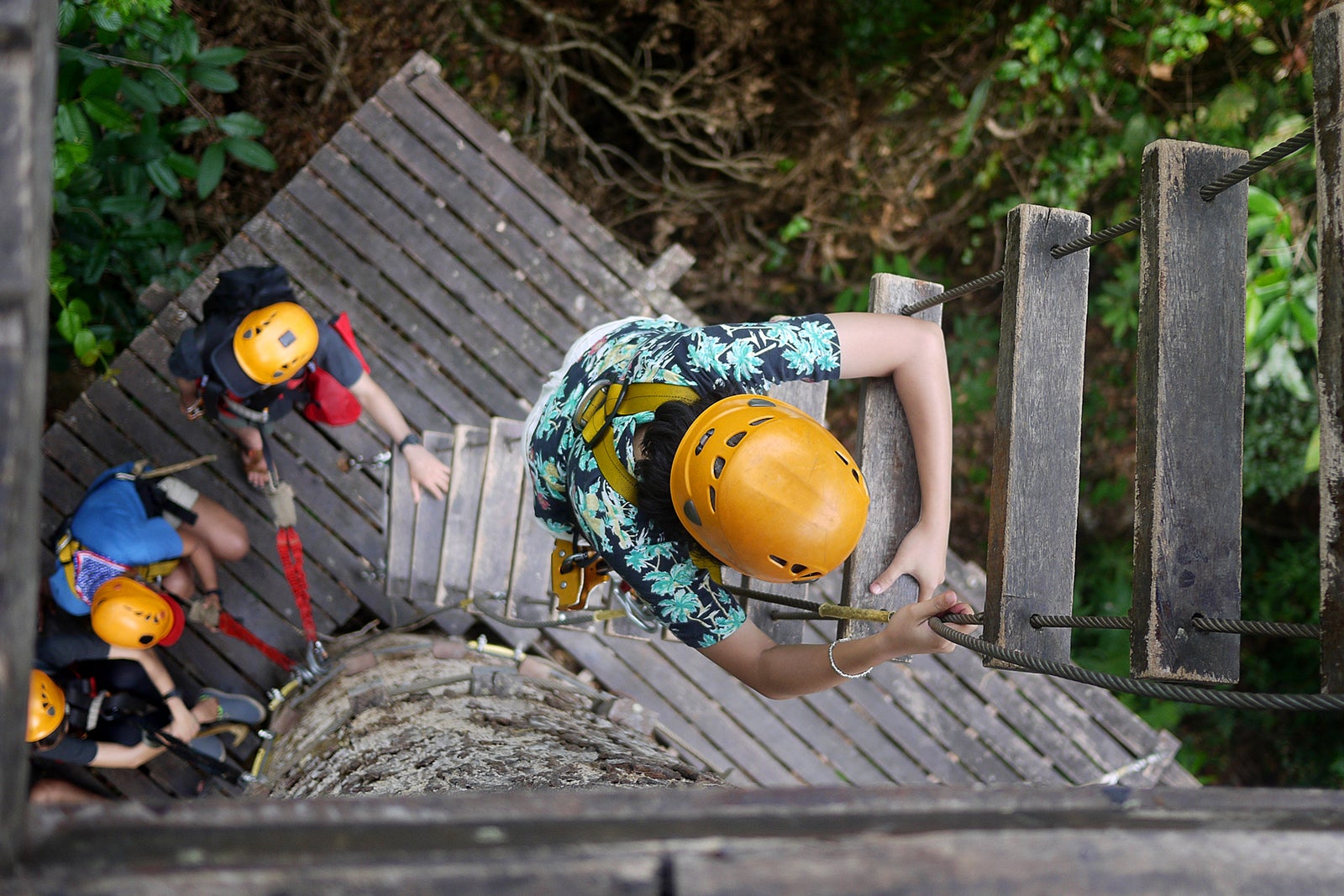 High Point adventure park lets you explore the beautiful natural jungle of Koh Rong with a zip line adventure through the canopy. High Point offers a 400-metre course including 25 platforms in the jungle canopy, starting just a short walk from Koh Tui Village and ending with an exciting 130-metre line.
The park was built among Koh Rong's tallest trees, with one of the platforms an impressive 25 metres off the ground. The guides are well-trained and the equipment is properly maintained, making this a fun and safe family-friendly activity.
Read more
Location: Koh Tui Village, Koh Rong, Cambodia
Open: Daily from 10am to 6pm
Phone: +855 16 839 993
5
Kayaking and paddleboarding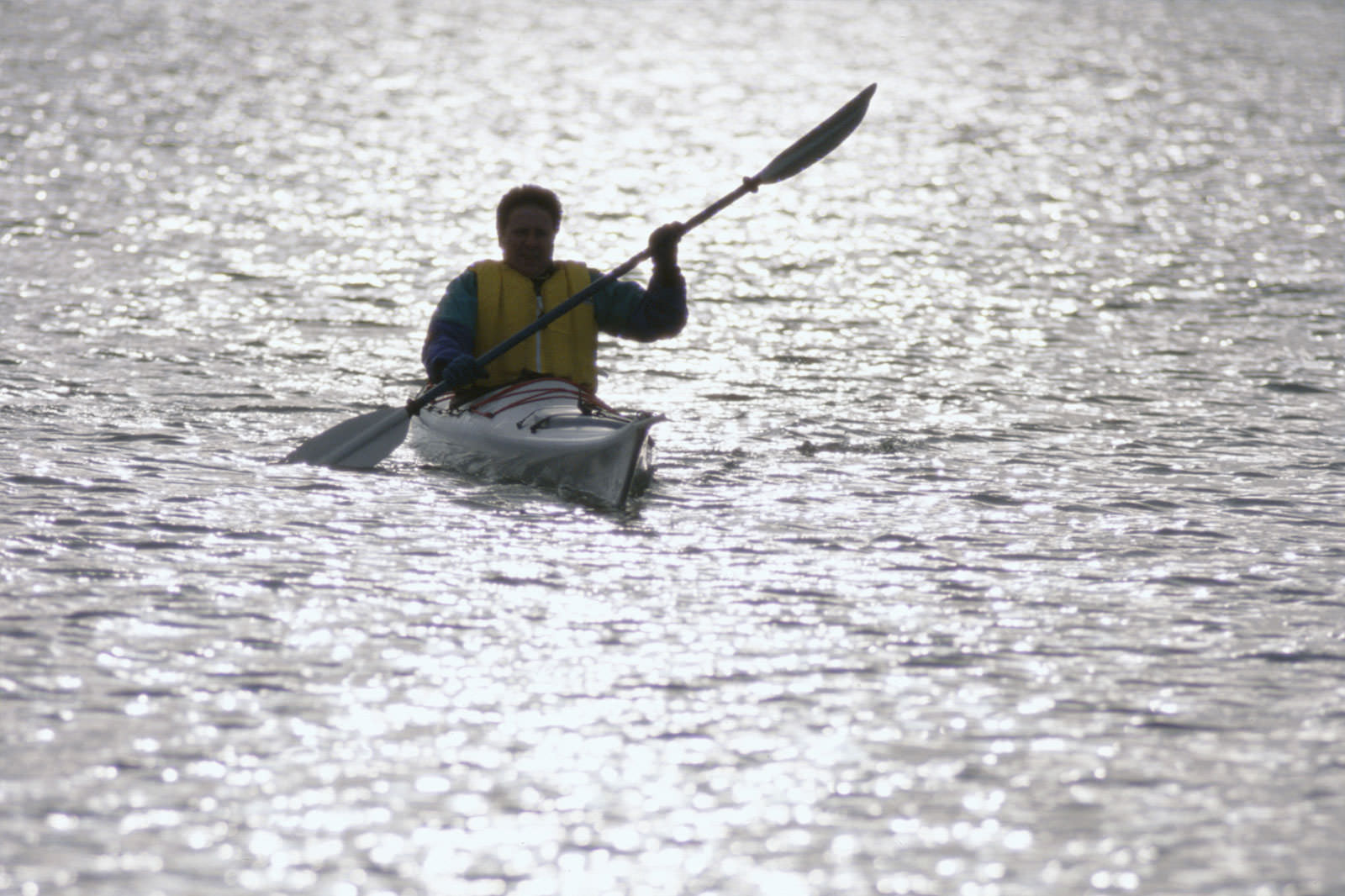 Being underwater isn't for everyone, but those who still want to take advantage of the stunning seas around Koh Rong can try exploring the area from a kayak or stand-up paddleboard.
Available for rent by the day or the hour (about US$12 or US$5 respectively) or as part of an organised tour, you can get around with a bit of independence and see some really cool and beautiful sights, including remote waterfalls and islands.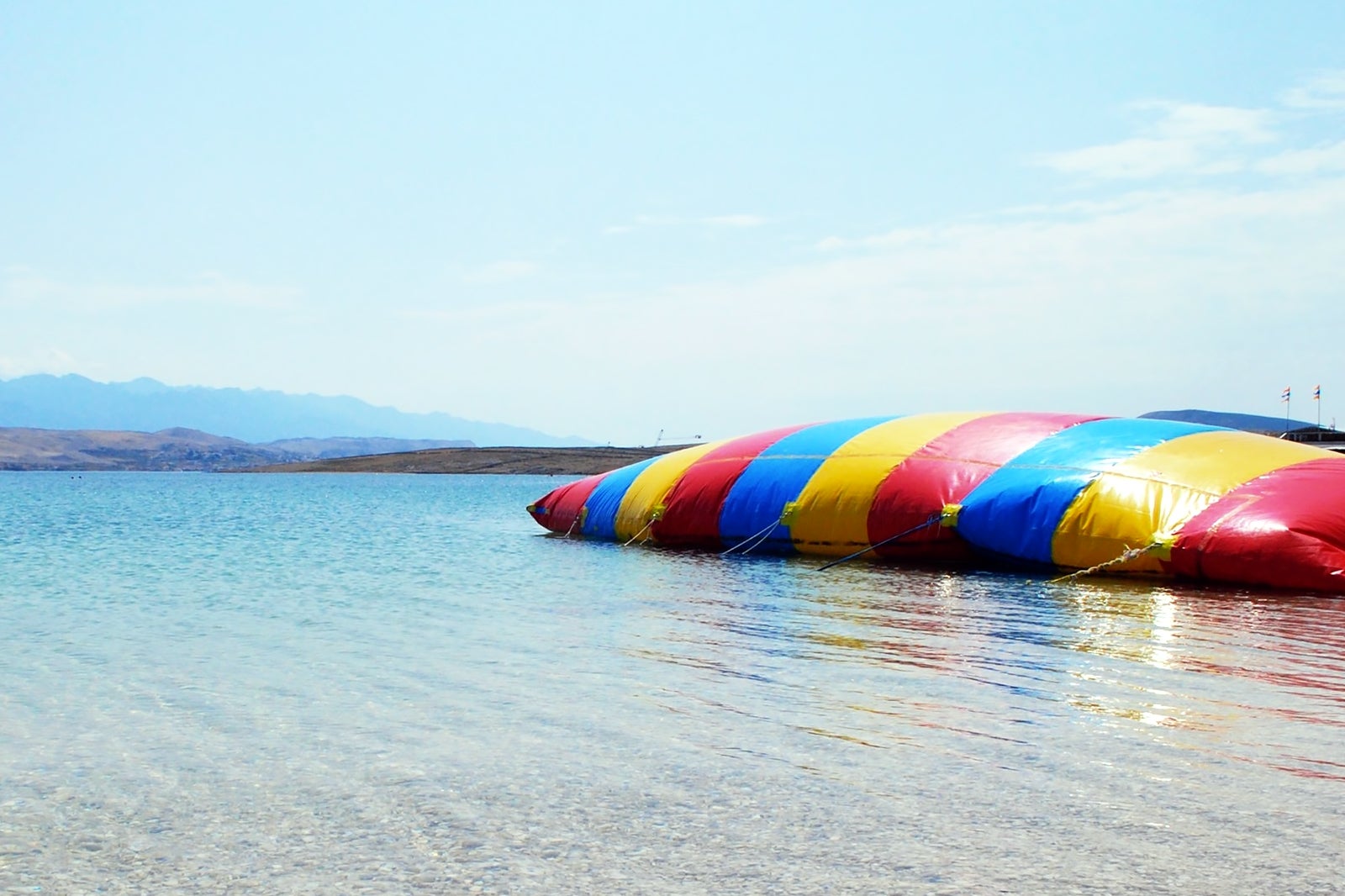 The concept of the Koh Rong Blob Jump is very simple. You sit on one end of a giant inflatable blob and 1 or 2 people jump onto the other end from platforms either 4 or 6 metres up. Physics does the rest and you get thrown high into the air, only to come splashing down into the crystal-clear seas around Koh Rong.
It's very exciting and a lot of fun. You'll be provided with a crash helmet and life jacket, but there are obviously still some risks in crashing down into the water from as high as 7 metres in the air.
Read more
Location: Preah Sihanouk Beach, Koh Rong, Cambodia
Open: Daily from 11am to 5.30pm and from 6pm to 7pm
Phone: +855 98 603 564
7
Koh Rong Sanloem Lighthouse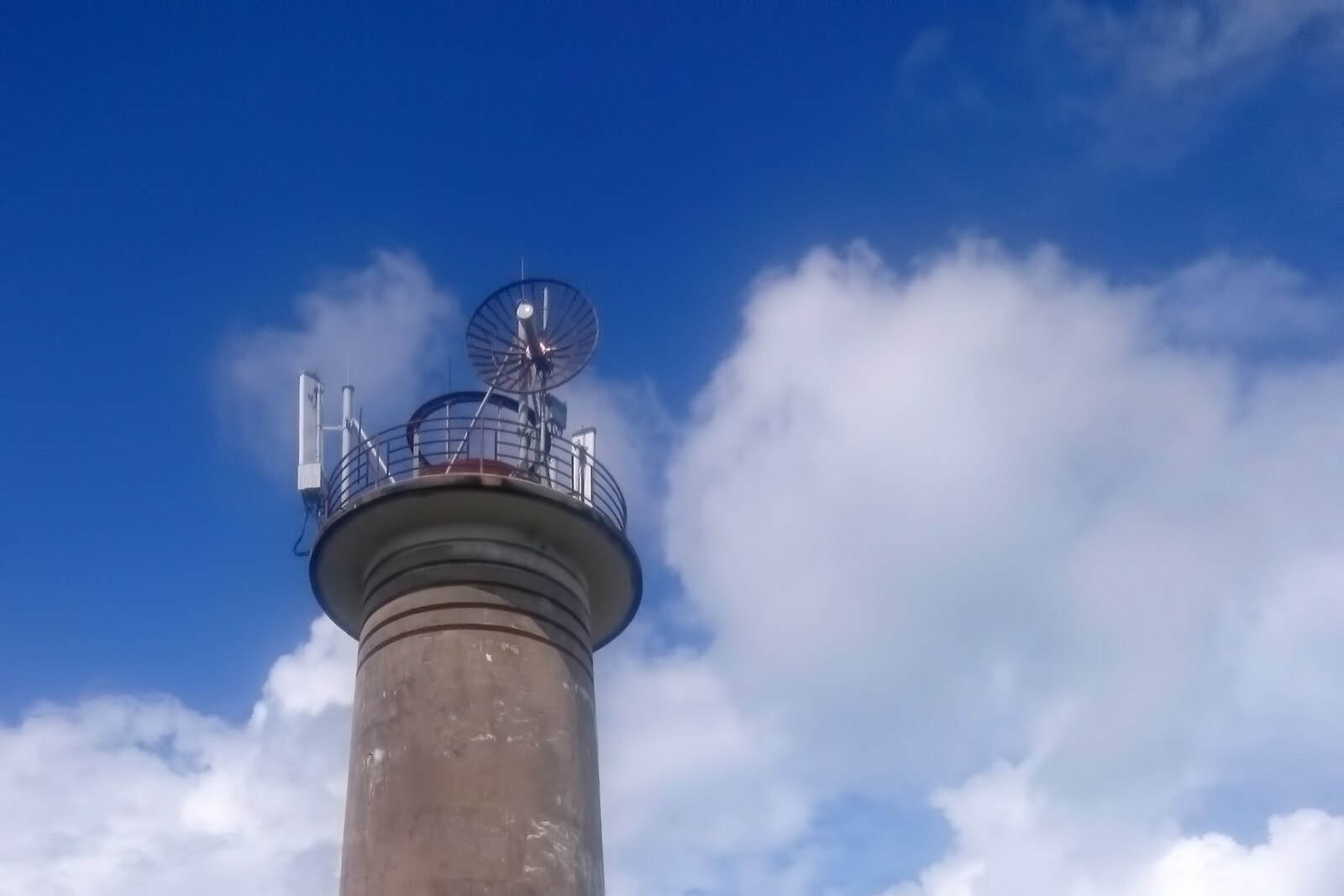 This long-abandoned lighthouse, right at the southern end of Koh Rong Sanloem, is an urban explorer's dream come true. A relic of the time when Cambodia was a French protectorate, it is very easily reached by a clear path and fairly easily accessed since there are no barriers around it, though you might have to give the guy living there a dollar.
The view from the top of the tower is pretty cool, but there are obviously risks in exploring abandoned buildings – do so at your own risk!
Location: Koh Rong Sanloem, Cambodia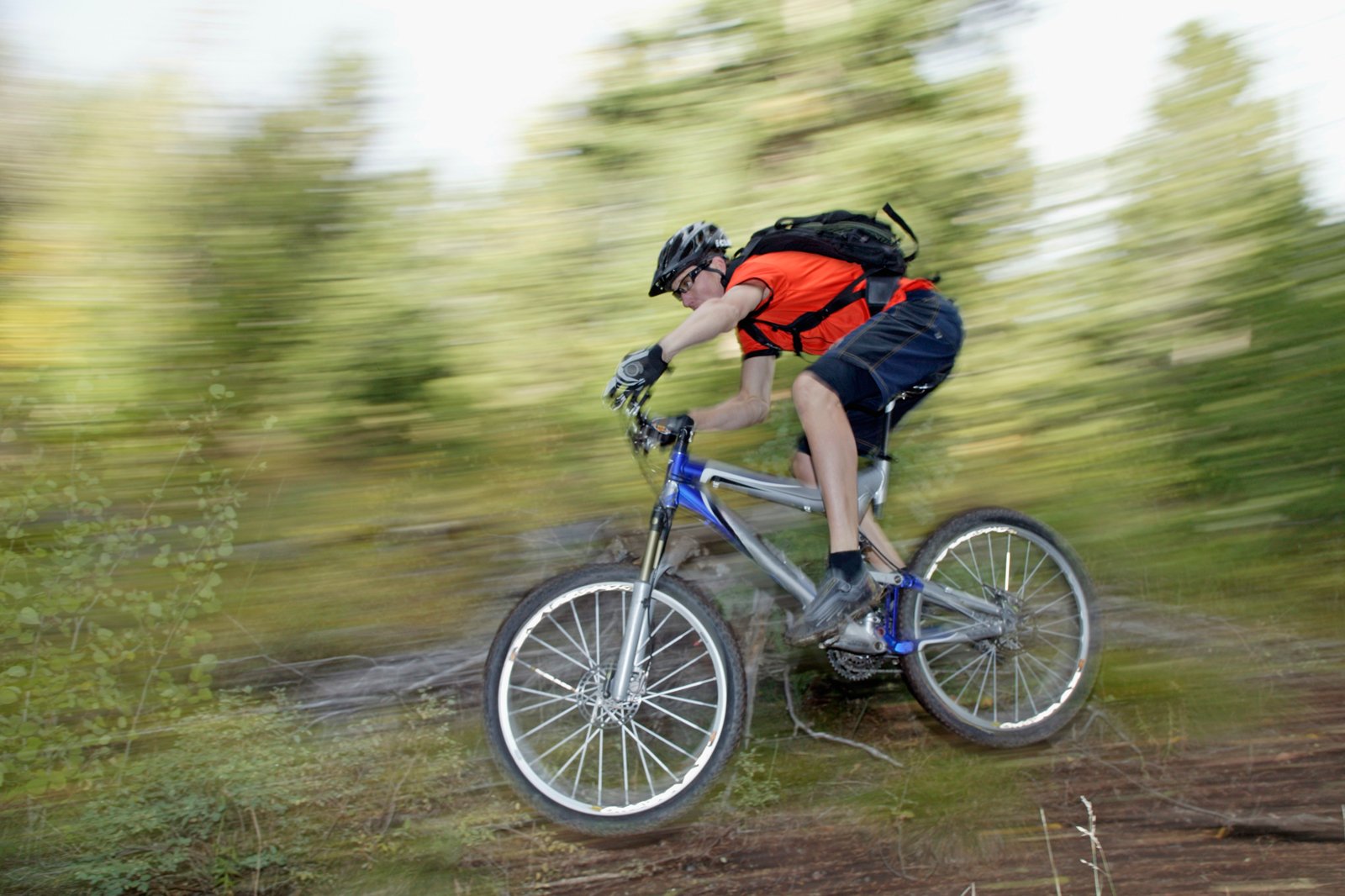 Mountain biking is a faster, and more exciting, alternative to trekking. The clear paths between beaches and attractions on Koh Rong and particularly on Koh Rong Sanloem make it a good place for cycling adventures.
Mountain bikes can be hired from many resorts and offer the best combination of speed, convenience and affordability of any of the ways to get around the islands – plus it's good for your health and lets you explore the beautiful interiors of these unspoilt isles.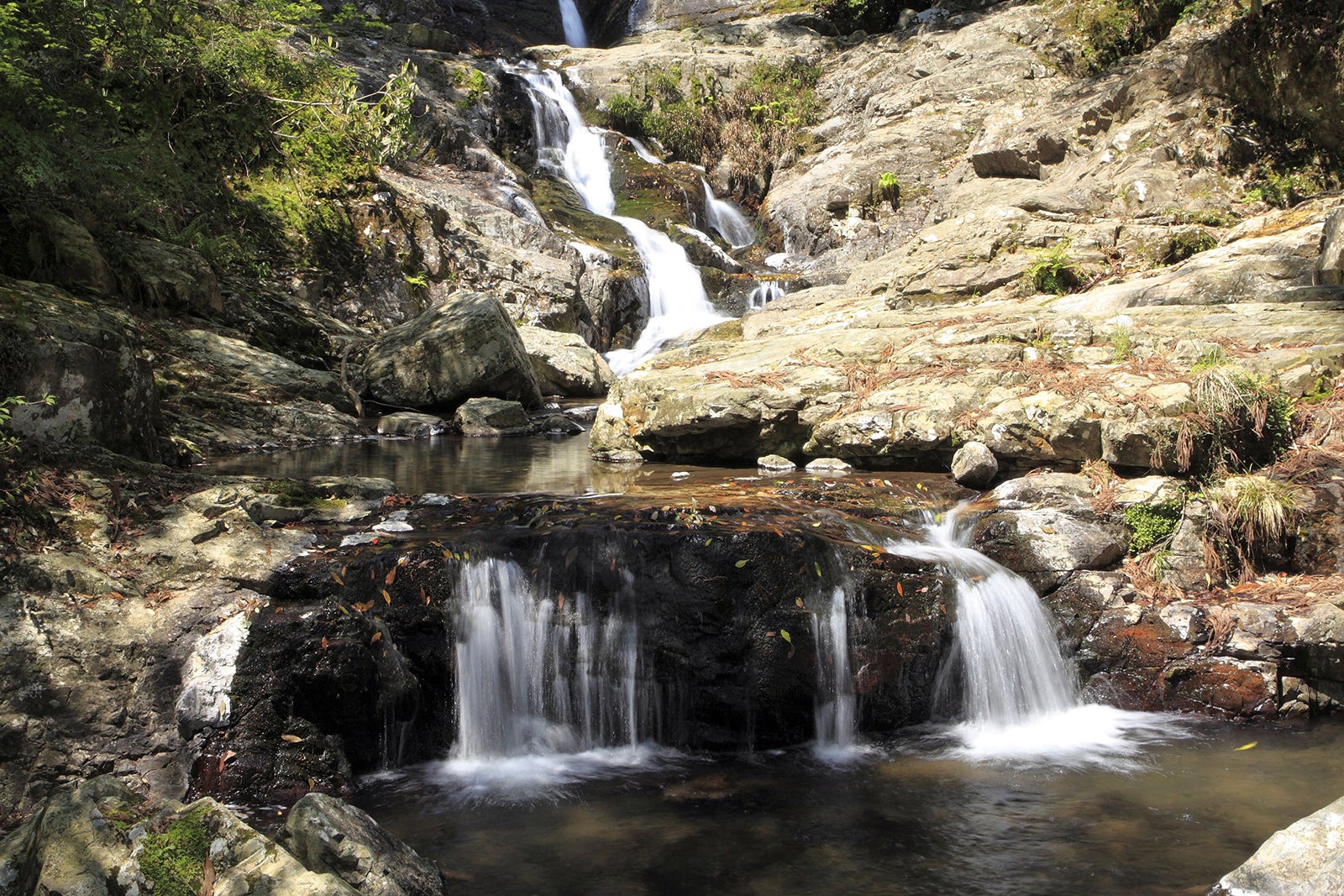 There are loads of waterfalls around both Koh Rong, but this is one of the easiest to reach and enjoy. Located right at the northern end of Saracen Bay on Koh Rong Sanloem, it's a great place to enjoy a refreshing dip in the cool water.
The falls themselves are small but charming and, between the sound of splashing water and the shade of the trees, they create a relaxing environment, with a great Khmer restaurant nearby if you're peckish. Note that the falls are at their most impressive during the low season and, during high season, you might find little to no water there.
Read more
Location: Saracen Bay, Koh Rong Sanloem, Cambodia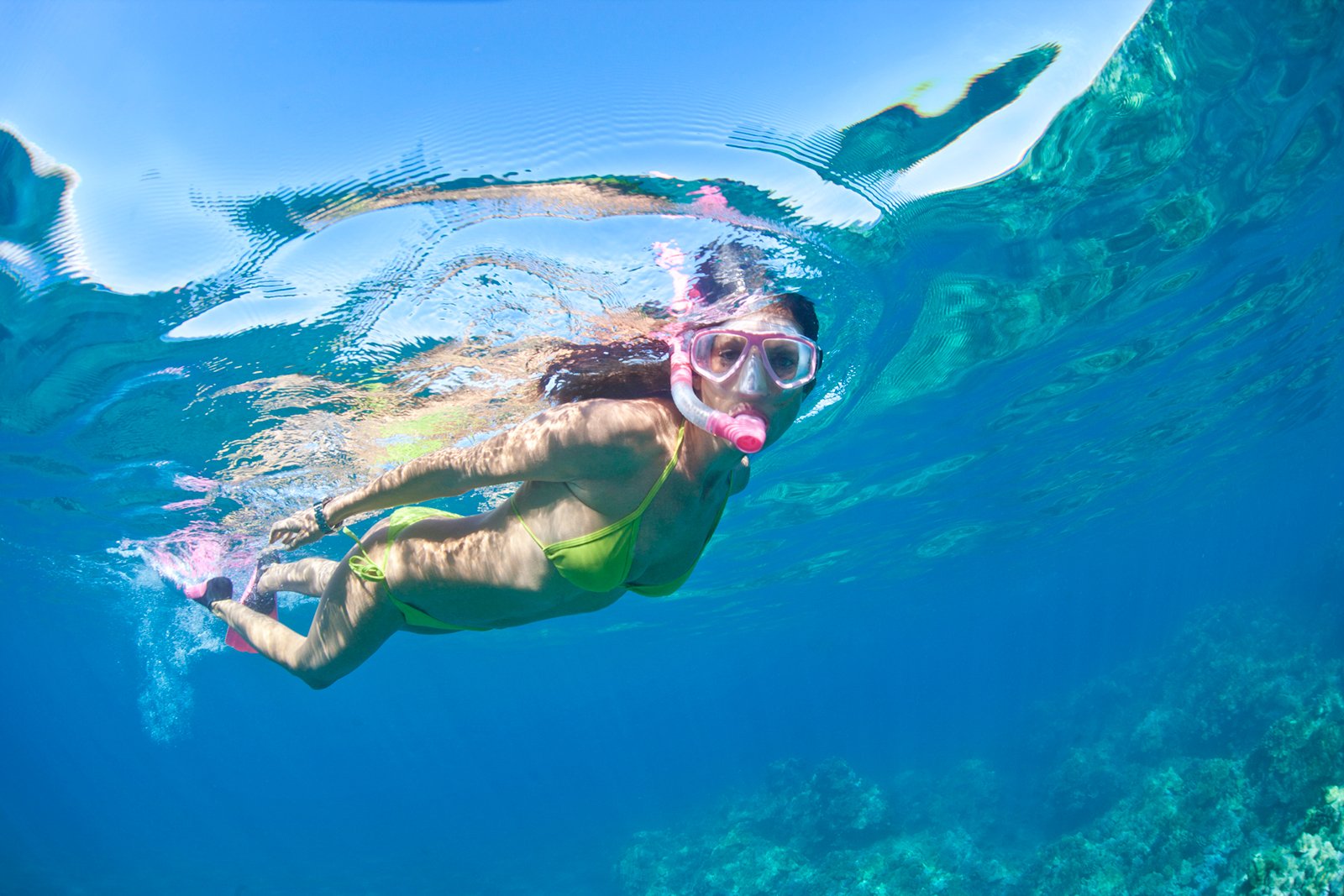 If you don't fancy diving, but still want to explore the underwater world of Koh Rong, you'll be happy to know that there are plenty of fantastic places to go snorkelling. There are snorkelling boat trips available from the main tourist hubs of Koh Tui and Saracen Bay, or you can make your own way to top places with your own gear to explore the pristine marine ecosystems at your own leisure.
The best sites are found at Lonely Beach on Koh Rong and Sunset Beach on Koh Rong Samloem, though there are also great spots by Lazy Beach and near Dolphin Resort on Saracen Bay. As with diving, you'll be able to see some fantastic coral reefs and beautiful tropical fish.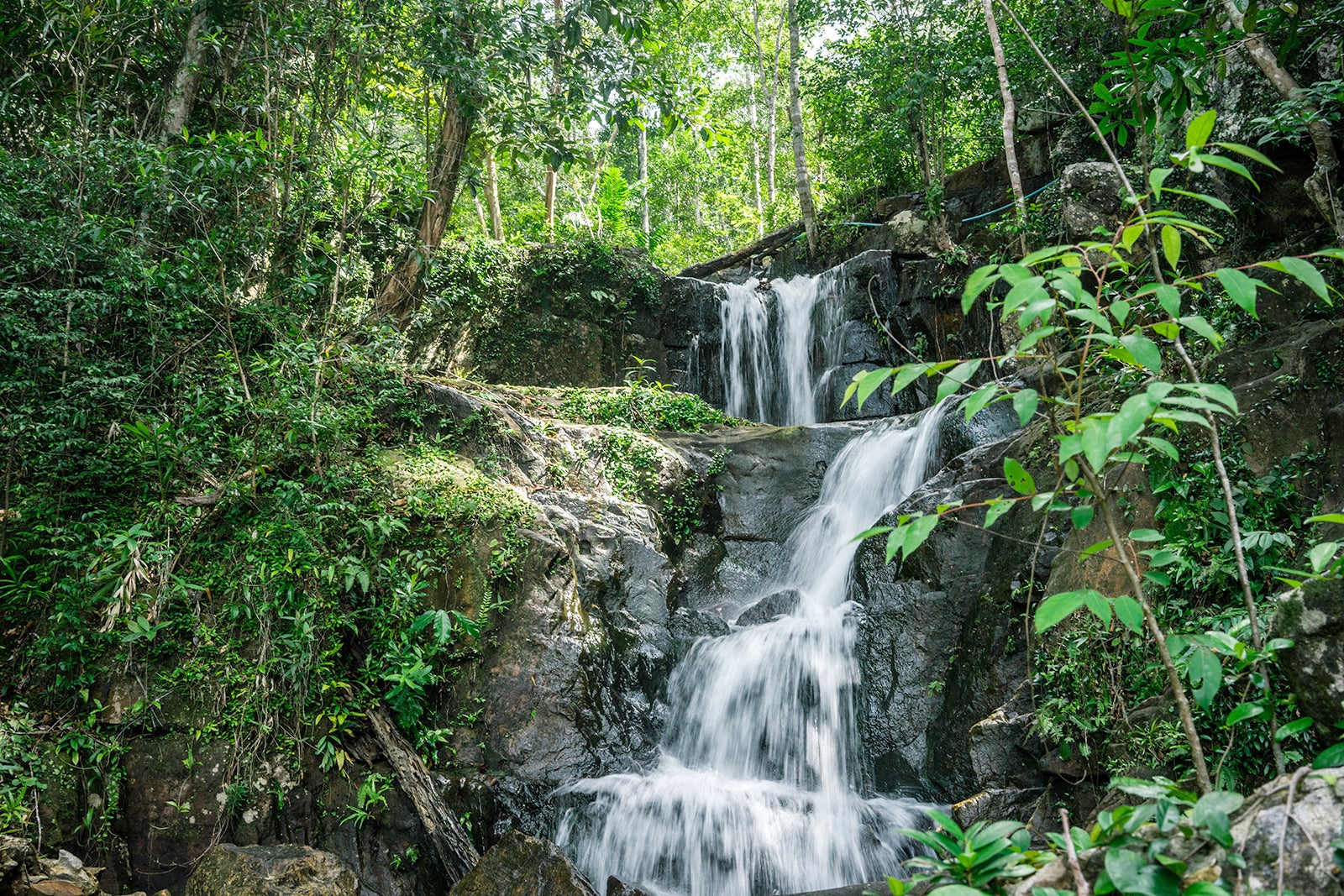 Koh Rong's largest waterfall is still a relatively small one, but it's certainly picturesque. Best seen during or just after the rainy season, a sheet of water tumbles about 4 metres down into a rocky plunge pool.
A pleasant place to relax and cool off, it is quite easy to access, being just a short walk away from Sok San Village. You can reach the waterfall about a 5-minute walk from Sok San Village. Note that during the high season, the waterfall is often reduced to a trickle.
Read more
Location: Sok San Village, Koh Rong, Cambodia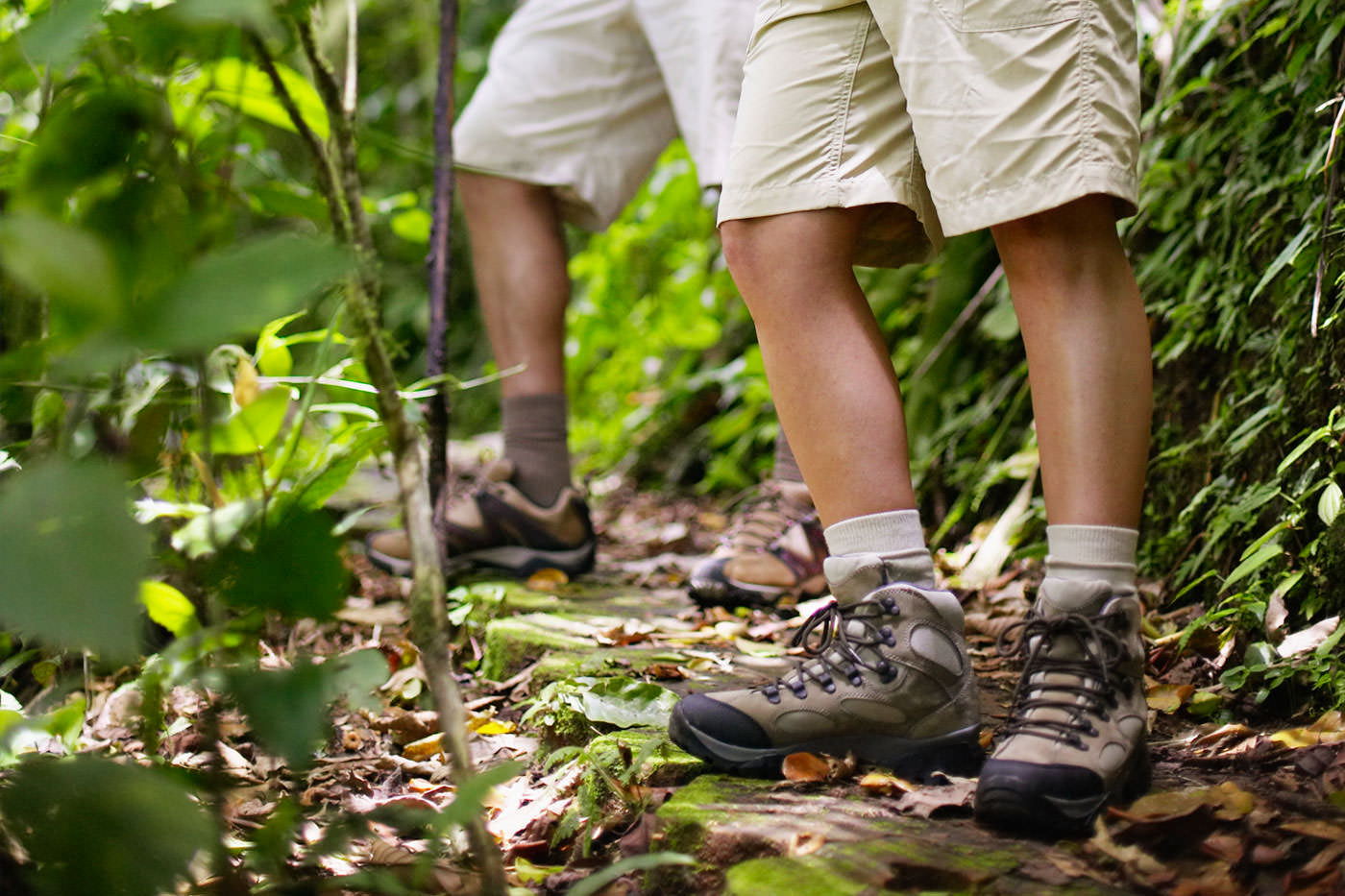 Trekking is arguably more of a necessity than it is a leisure activity on Koh Rong as the island has no roads or public transport, other than boats. If you want to get from Koh Tui Village to Long Beach, it's either an expensive boat trip or a walk through the jungle.
The same goes for the long and narrow Koh Rong Sanloem, where clear and regularly used footpath link the main points of interest around the island. Be sure to take comfortable footwear and plenty of water with you and you will be rewarded with sights of undisturbed nature and virgin rainforests. Some resorts offer guided treks for around US$5 for two hours.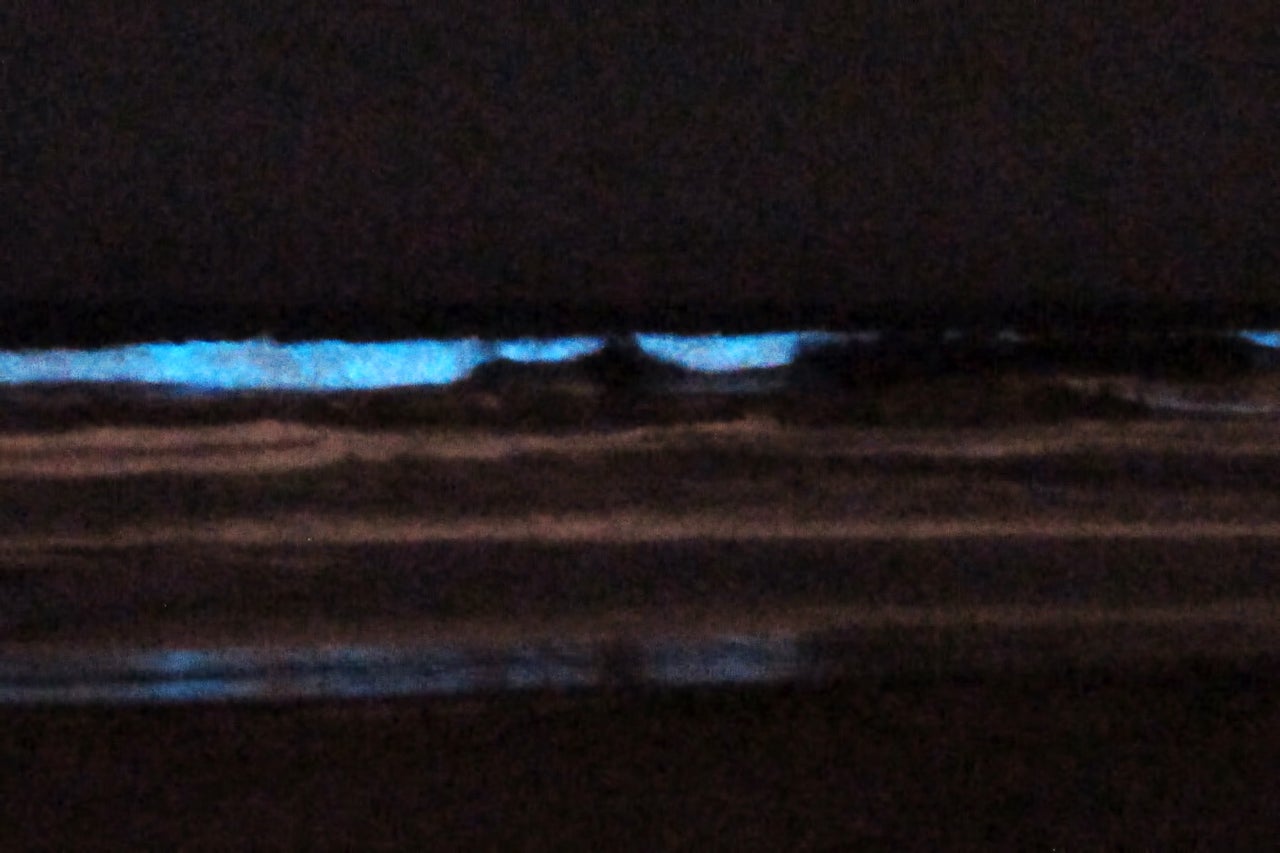 Being far from the lights of civilisation, the faint blue glow of bioluminescent plankton makes some of the beaches of Koh Rong sparkle on moonless nights. Quite a spooky, ethereal effect, it is a really stunning natural sight and one which is usually only available in very remote parts of the world.
Note that they're only visible on dark, moonless nights on any beach away from Koh Tui Village, but especially on Long Set Beach. While the plankton itself is not actually harmful, swimming in the sea at night can be, as many dangerous creatures come out to hunt.
Read more
Location: Long Set Beach, Koh Rong, Cambodia
photo by Anita Hart (CC BY-SA 2.0) modified
14
Abandoned army base on Koh Rong Sanloem
This old military outpost is right at the southern end of Buck Beach, in the southwest corner of Koh Rong Sanloem. There is nothing especially remarkable about the handful of old buildings there, and the cannon by the beach is hidden under a thick protective covering.
Be warned, though, that the camp is home to some rather aggressive and territorial stray dogs. Naturally, exploring either of these sites should be done with great care and at your own risk. A covered pair of shoes is advisable too, rather than a cheap pair of flip flops.
Location: Buck Beach, Koh Rong Sanloem, Cambodia
M'Pai Bay – also known as "Village 23" in English – is a tiny traditional fishing village right at the northern end of Koh Rong Sanloem, with a population of only around 300. They're a very friendly and welcoming bunch, often seen playing cards or volleyball or just taking a stroll around town.
There are a couple of guesthouses and a restaurant or 2 there but, if you just want to visit, the town has a community pier and there are walking trails leading there, though they are quite long.
Location: North coast, Koh Rong Sanloem, Cambodia
A rock by the estuary of a small stream at the western end of Saracen Bay carries a simple and old inscription: Nestour 1876. As this dates from the period during which Cambodia was a French protectorate and since the text is clearly in Roman characters, the general assumption is that it is a graffito of a French visitor to this beautiful spot.
Whoever it was must have had quite a lot of time on their hands because the simple fact that the engraving has endured for over 100 years proves just how tough this rock is. A funny little connection with the island's history, the rock also marks the start of some interesting, beautiful and relatively easy hiking trails.
Location: Koh Rong Sanloem, Cambodia
Volunteering programmes are a great way to give something back to the beautiful island destination of Koh Rong during your stay. There are short- and long-term volunteering options available, from helping out with beach clean-ups to doing some manual work around the local villages to teaching conversational English. These can be arranged through Friends of Koh Rong.
Inn the Village in Daem Thkov fishing village is often looking for volunteers to help run their guesthouse, restaurant and bar, but ask for a minimum commitment of 2 months in return for free accommodation, meals, drinks, Khmer lessons and discount scuba diving.
Back to top