10 Things to Do in Vienna on a Small Budget
Holidays in Vienna Don't Have to Be Expensive
Experiencing Vienna on a small budget is very possible, despite what you may have heard. Here, we'll show you some tips that can help you save money while still enjoying the Sachertorte, gelato, and souvenirs. There are varied options for places to stay outside the more popular inner district and, with a bit of inside knowledge, you can make more savings on transport costs and museum tickets.
Even among the most stately of Viennese landmarks, where world-renowned philharmonic orchestras perform, you can uncover bargains and freebies for the classical music lover. Some of the great museums in the Austrian capital also allow you to admire their treasures without spending a single euro. Read on and find out that holidays in Vienna don't have to be expensive.
1
Book a budget stay in Leopoldstadt
A general rule: the closer to the city centre, the pricier
Vienna has over 20 different districts. However, you usually only need to remember the names of the few closest to the innermost district, or the Innere Stadt. It's the heart of the city where the main attractions are. Hotel prices here, unsurprisingly, also tend to be pricier.
To save money, you can either choose to stay in outer districts such as Leopoldstadt, which is between the Danube and the Danube Canal, but not too far away from the city centre. If you're travelling as a group, sharing an apartment rental can be a great budget choice.
2
Get the Vienna Pass
It's great for short stays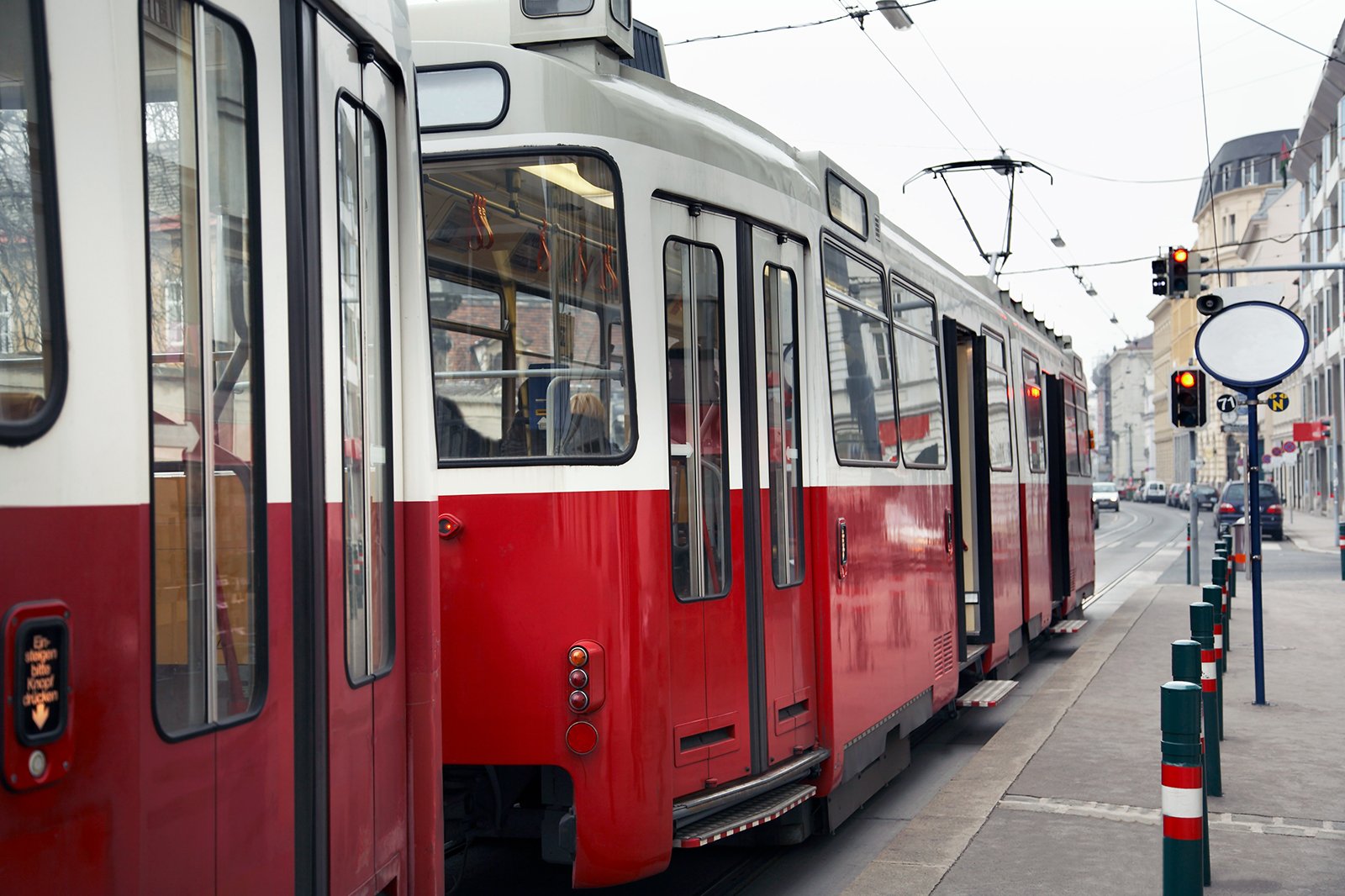 With the Vienna Pass in hand, you can enjoy great benefits and discounts to popular attractions in the city. Purchasing one is advisable especially if you're planning a short stay in Vienna. The pass is valid for a 1-day through to a 6-day visit and grants you free entry to over 60 attractions and museums.
Prices start from €59 for a 1-day Vienna Pass. It offers unlimited use of hop-on-hop-off tour buses, but you can also add an optional Travel Card to the Vienna Pass for additional public transport options within the city.
3
Explore the city by foot
Vienna's core is compact and navigable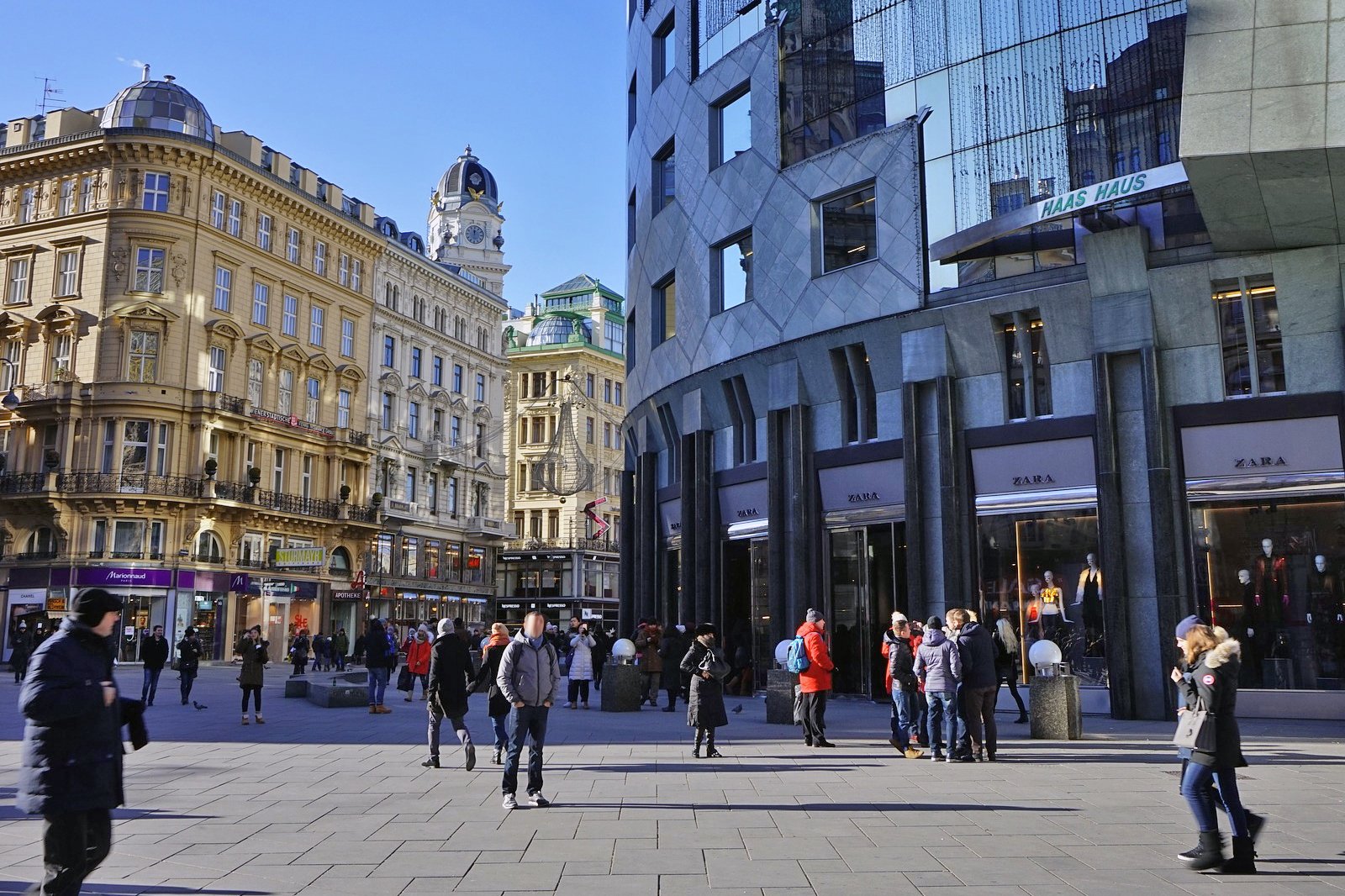 Covering roughly 3 sq km, the Vienna city centre is compact enough to be explored on foot. Wandering through the historic centre at your own leisurely pace can be a great sightseeing experience. You'll find many palaces, cathedrals, and museums within walking distance of each other.
Driving is not the best option in Vienna as parking spots aren't easy to find. Should you need to hitch a ride for longer journeys, Vienna has an excellent choice of public and private transport services available.
4
Bike around using Citybike Wien
Pedalling through Vienna can be just as fun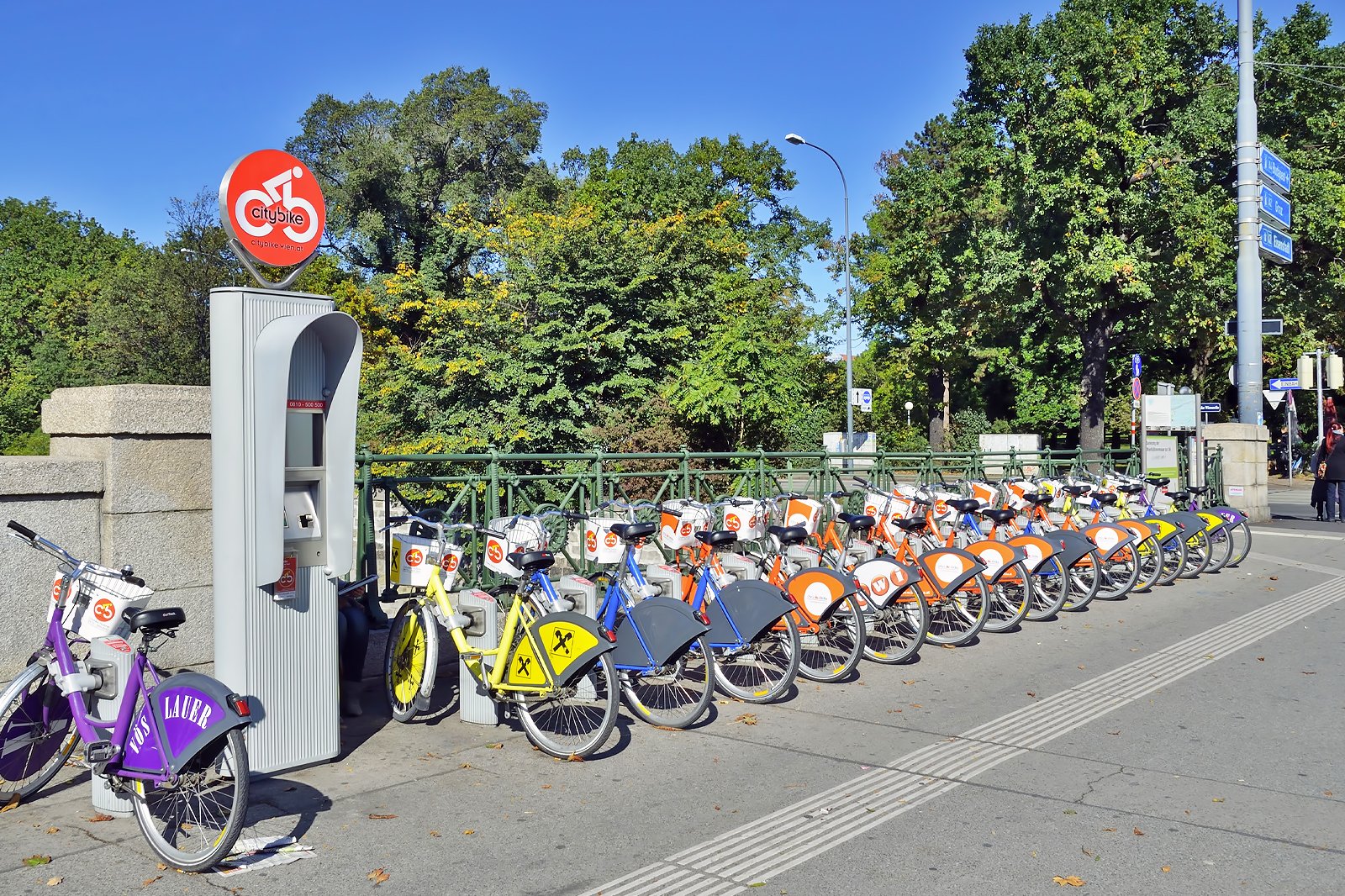 If you're looking for a fun and inexpensive way to sightsee in Vienna, consider grabbing a bike. Citybike Wien is the bike-sharing scheme in Vienna, with over a hundred docking stations placed throughout the city.
To use a bike you need to register online, at a Citybike Wien station, or at Vienna Main Railway Station. You can rent a Citybike Tourist Card for about a small daily fee, which grants you a free first hour of use with additional charges for the subsequent time, the rate increasing with each hour.
photo by Herzi Pinki (CC BY-SA 3.0) modified
5
Visit Vienna's museums, for free!
Admire the arts and history, free from entry fees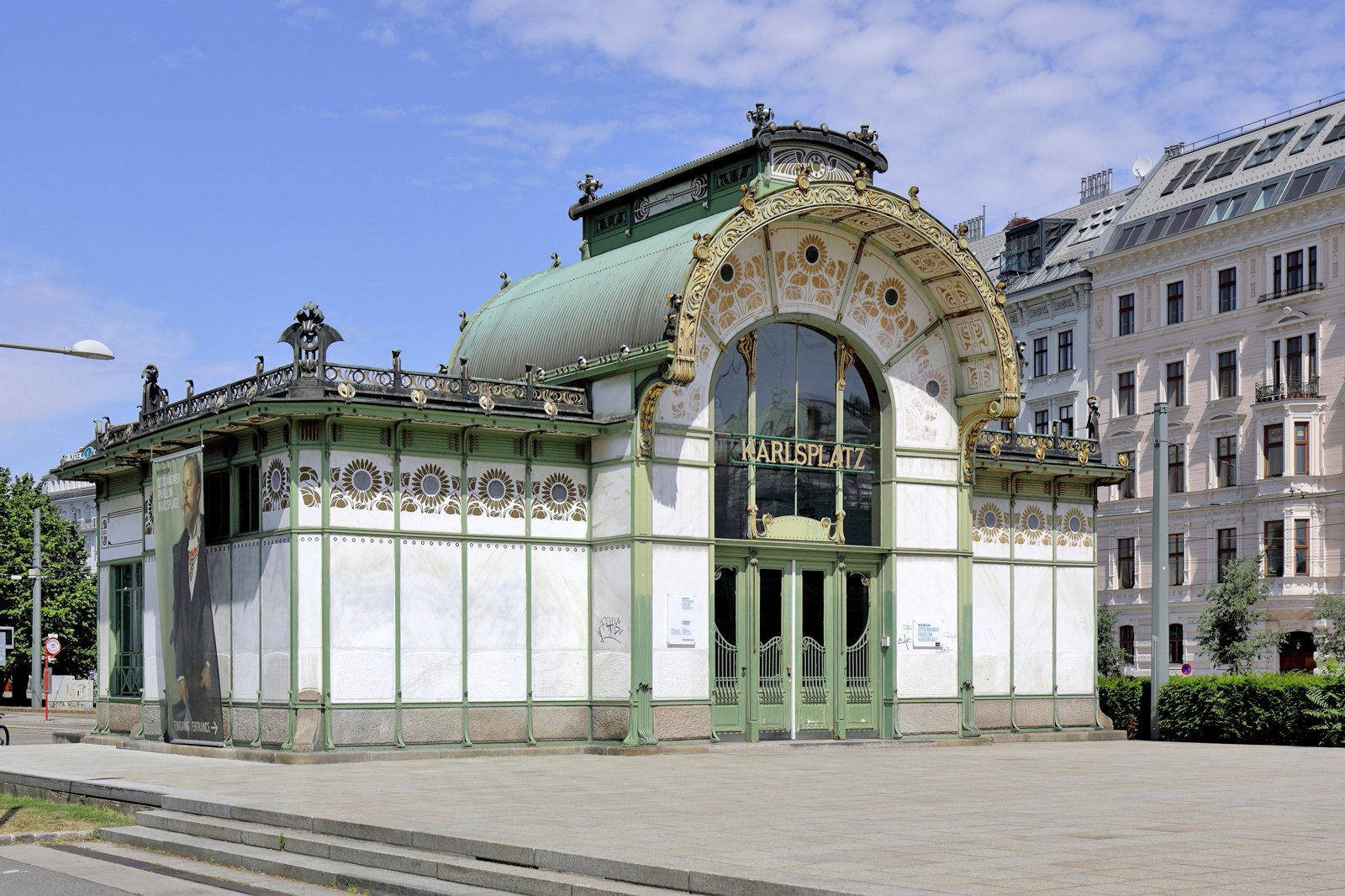 If you choose not to get a Vienna Pass, there are still some great museums in the city that you can enter without a ticket. On the first Sunday of each month, most state museums are free to visit.
You can check out Ancient Roman treasures, baroque art, and some masterpieces by Viennese maestros, such as Gustav Klimt and his protégé Egon Schiele, at Wien Museum am Karlsplatz. Additionally, the Rathaus, Vienna's elegant city hall offers free guided tours on certain days of the week.
photo by Bwag (CC BY-SA 4.0) modified
6
Swim and play on Danube Island
A recreation-filled island in the river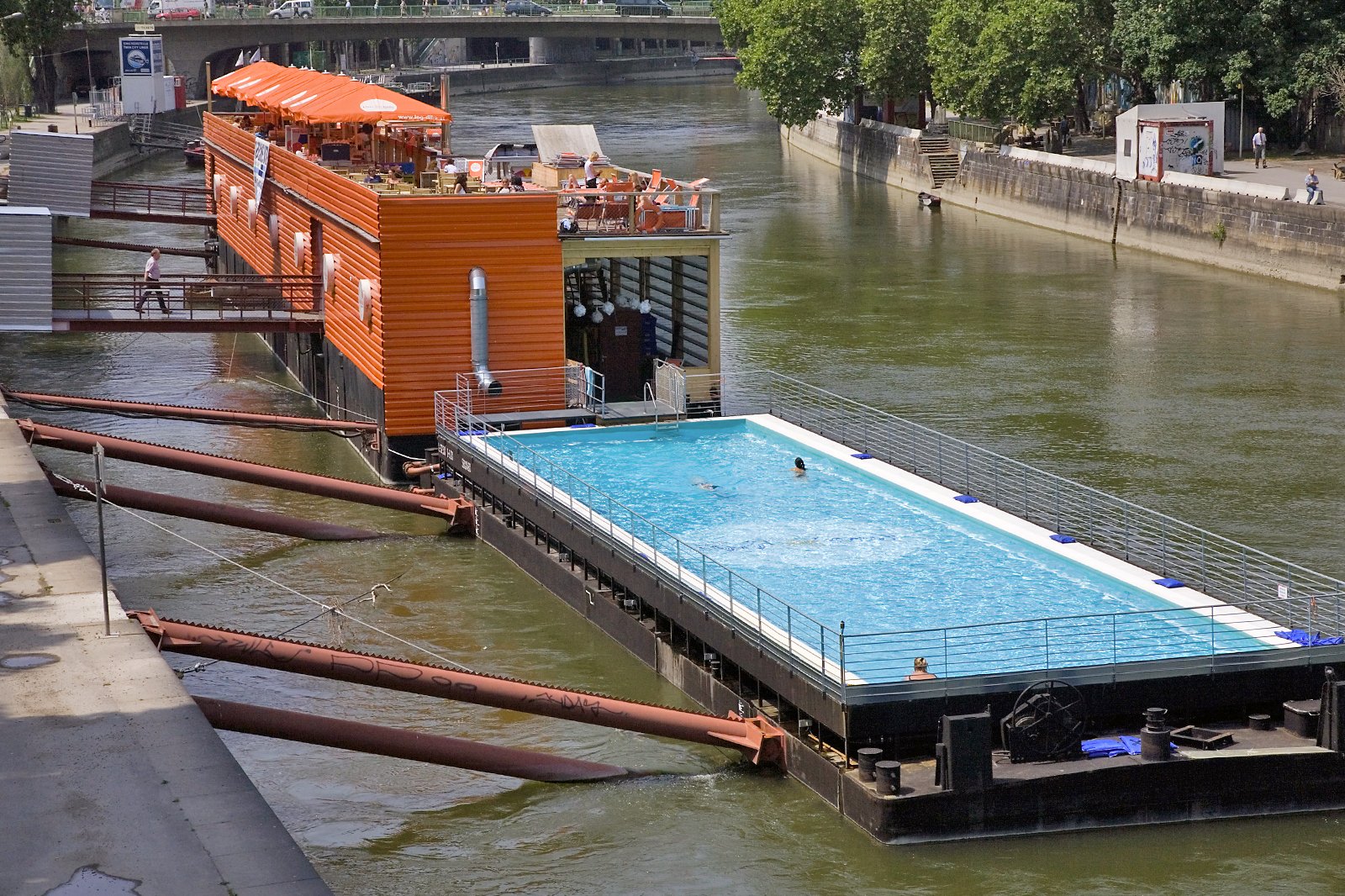 Couples
Families
Budget
Adventure
If you're looking for the nearest beach for basking and bathing in Vienna, the narrow island of Donauinsel (Danube Island) serves well. This narrow island lies to the east of the city centre. It has tree-shaded footpaths along the riverbank, and here you can ride on all sorts of fun watercraft along the length of its beaches.
One of its beach areas is nicknamed Copa Cagrana, alluding to Rio's own famous strip. It has steadily grown into a popular nightlife hotspot with cocktail bars and open-air discotheques.
Location: Donauinsel 1, 1220 Wien, Austria
photo by Jorge Royan (CC BY-SA 3.0) modified
7
Watch live screenings outside Vienna State Opera House
Enjoy open-air seating before a giant screen in the square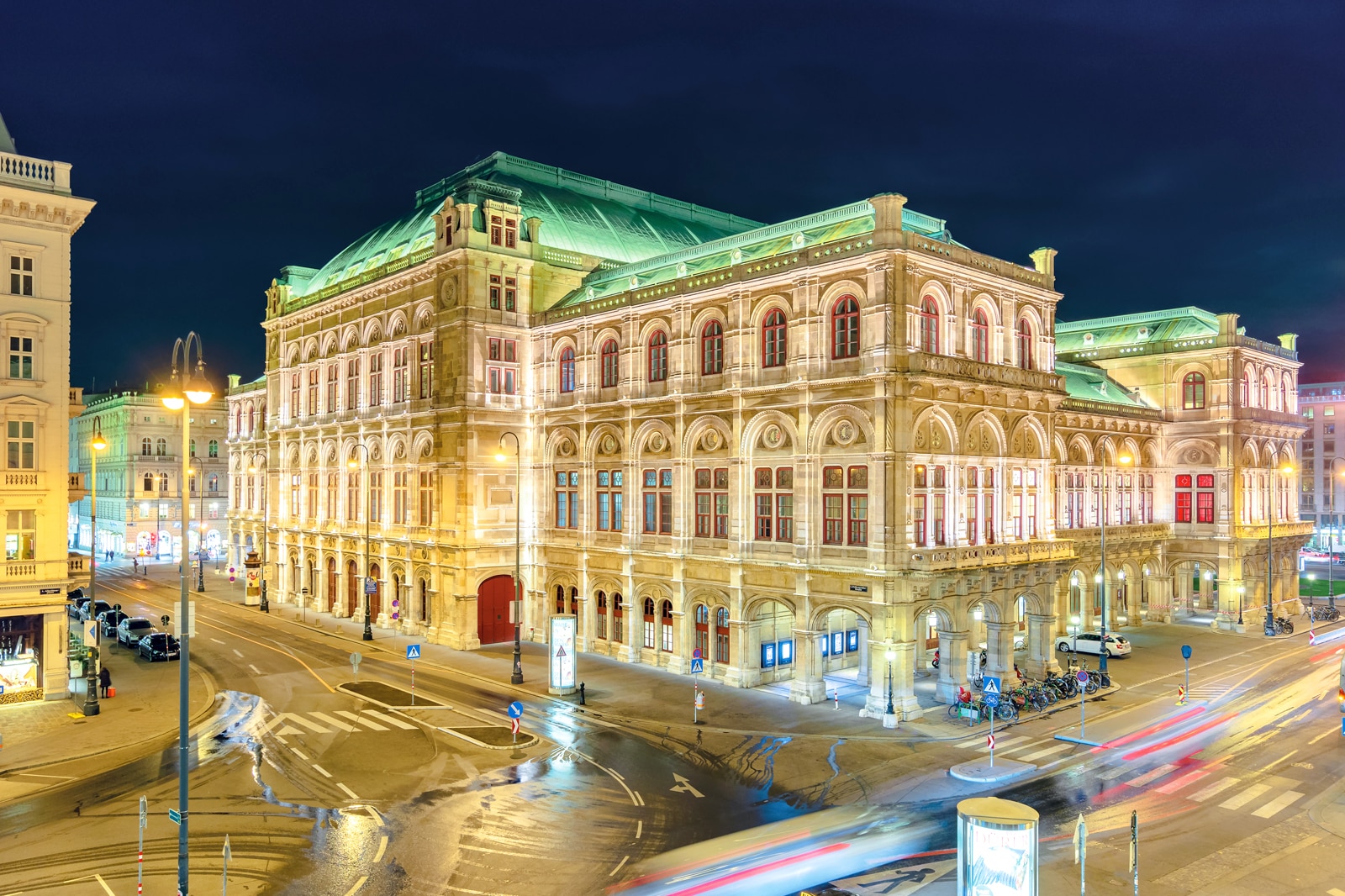 Did you know that you don't need to buy expensive tickets to watch a live opera or ballet at the Vienna State Opera House? Traditionally, between April and June, it shows many of its most popular performances on a giant video screen outside, free for all to enjoy.
There are usually around 180 free seats set up in the square. Even so, you still need to come early to secure a good viewing spot, since other like-minded budget opera-goers usually fill up this outdoor space in Karajan-Platz quickly.
Location: Opernring 2, 1010 Wien, Austria
Open: Most shows start around 7.30 pm
Phone: +43 1 514442250
8
Browse the Naschmarkt flea market
Fresh goods and vintage items since the 16th century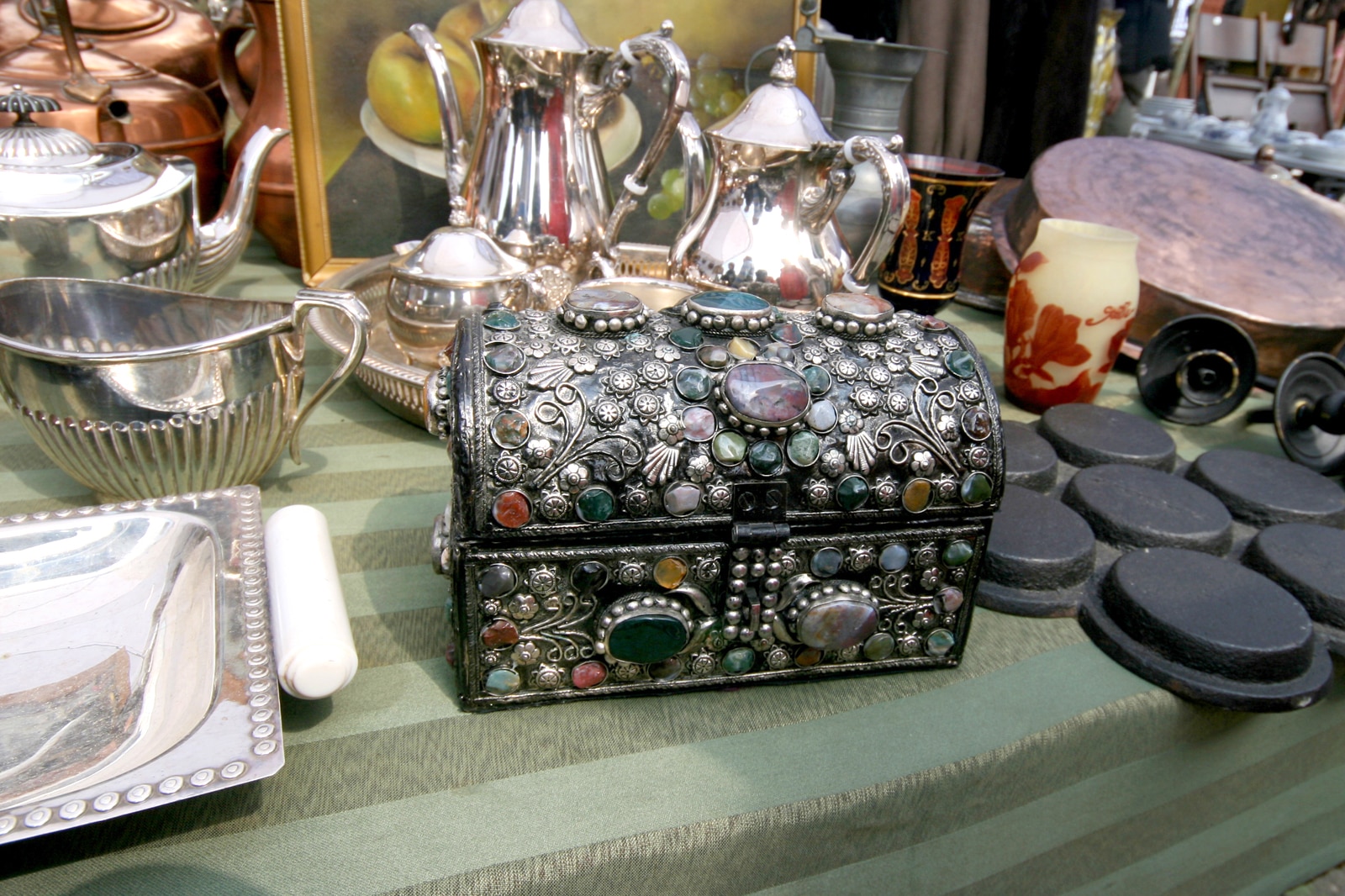 Naschmarkt is a vast market in Vienna that dates back to the 16th-century. It's a great spot to gather stuff for your fun picnics in the Viennese public parks. The market is open from Tuesday to Friday, with over 100 stalls offering fresh farmers' harvests and fast food snacks such as falafel and kebabs.
Other great long-standing marketplaces in Vienna include Brunnenmarkt near the district of Ottakring, in the western outskirts. On Saturdays, the farmers' market Karmelitermarkt in the Leopoldstadt bustles, boasting the colours of fresh produce and the aromas of baked goods.
Location: 1060 Vienna, Austria
Open: Tuesday–Friday from 3 pm to 6 pm
Phone: +43 1 400005430
9
Enjoy free concerts and festivals every year
A celebration around almost every corner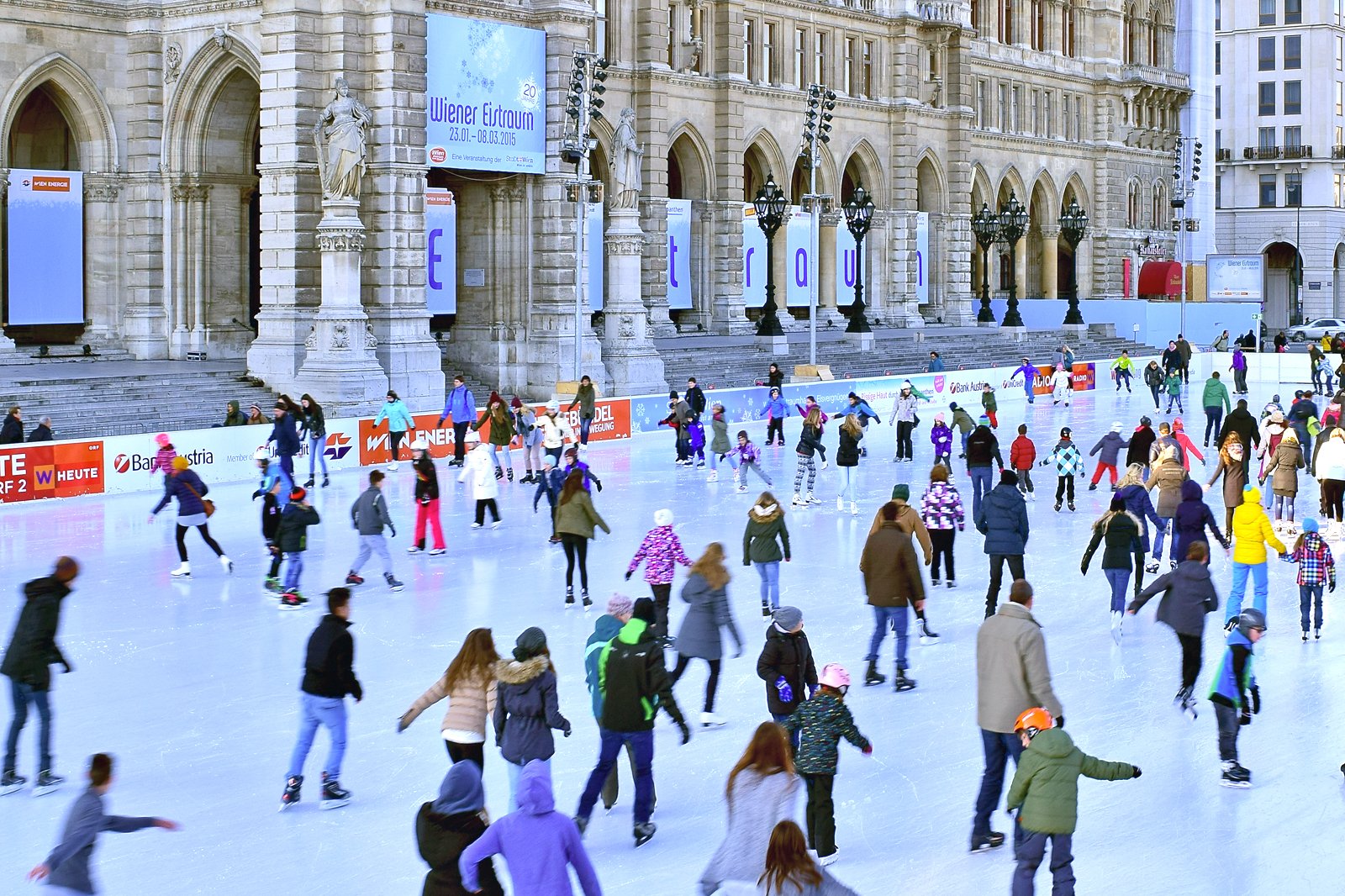 Following its renowned and very refined New Year's Concert, Vienna gears up to offer the wider public a range of free festivities. Wiener Eistraum is held until early March, and sees public rinks opening around the city for the joys of ice skating. During the summer nights of June, you can check out the free Vienna Philharmonic concerts in the baroque gardens of Schönbrunn Palace.
Moviegoers can enjoy the Music Film Festival Vienna in front of the Rathaus (City Hall), between June and September. The Donauinselfest (Danube Island Festival) is considered one of the largest outdoor music festivals in the world. It's usually held in late June, with concerts on 20 stages.
photo by Haeferl (CC BY-SA 3.0) modified
10
Picnic in Vienna's urban spaces
Where to have fun in the Viennese summer sun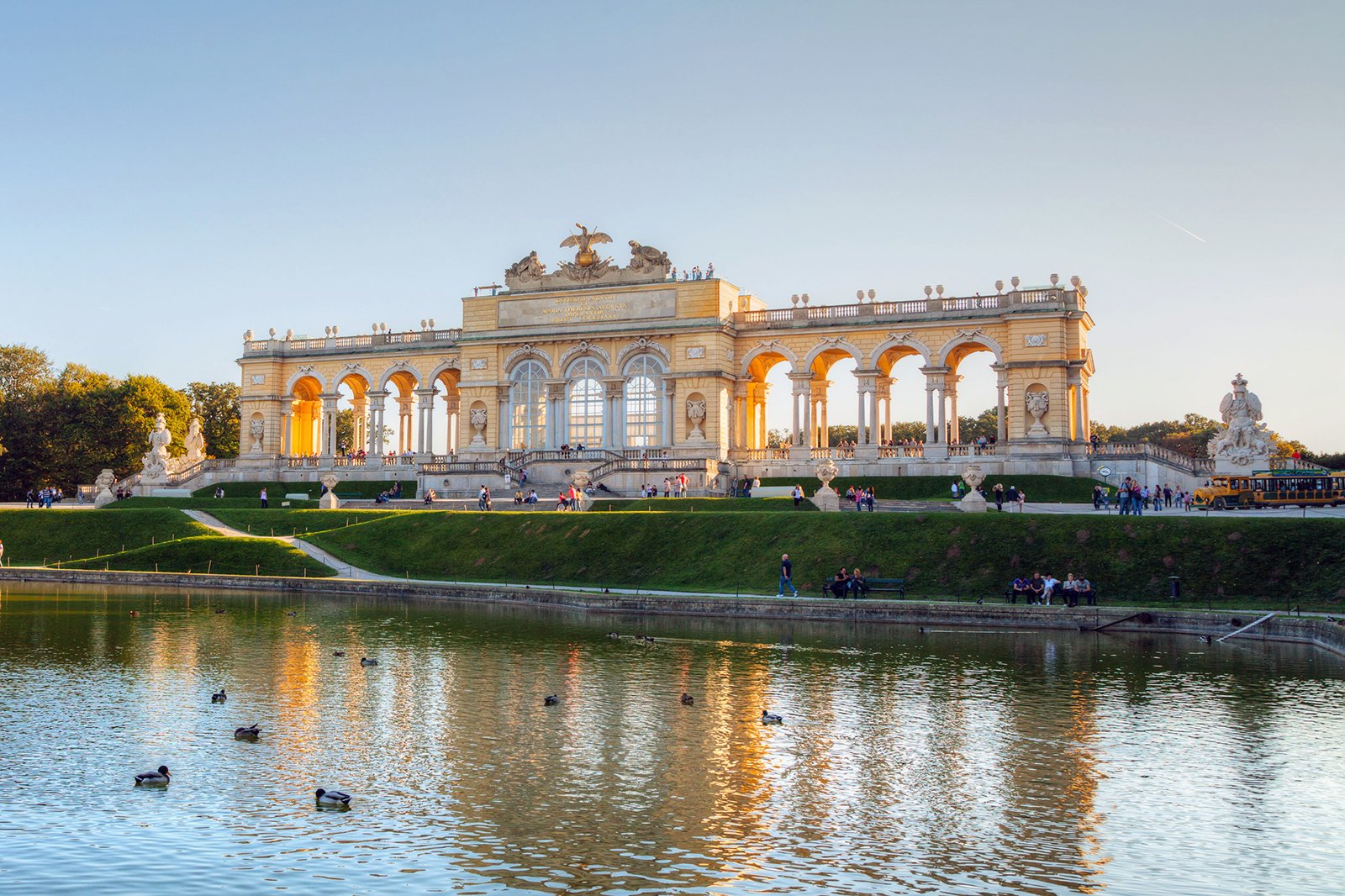 Beautiful and romantic, Vienna is adorned with well-manicured gardens that you can explore and urban parks where you can easily pick a shady spot under a tree to enjoy a picnic. Schlosspark Schönbrunn is undoubtedly Vienna's most famous palace garden, but there are many other parks around the city to choose from.
Not far from Schönbrunn is Lainzer Tiergarten, which offers a more forested feel and is home to some regional wildlife. Prater might be best known for hosting the amusement park of the same name, but it's open grounds have plenty of tree-lined meadows that make it a great destination for picnicking.
Back to top