Accommodation in Hangzhou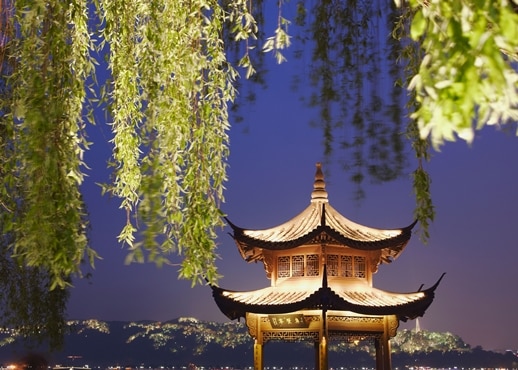 Search for a place to stay
Find out more about Hangzhou
Where to stay in Hangzhou
Exploring Hangzhou
Hangzhou is less than an hour from Shanghai by high-speed rail, a fact that's partly responsible for the obvious modern edge to this traditional and historic city. Even better, visitors find that the city is highly accessible and easily explored. Tourists are in a great position to learn the local customs without fear that their own foreign customs will be misinterpreted.
Accommodations in Hangzhou
There is a range of options for all travelers. The most popular hotel in Hangzhou is the Pleasant Daily Rental, which has been booked 5 times from our Hotels.com verified guests. Our guests also highly recommended Hangzhou NEQTA Hotel in Hangzhou as it has been reserved 5 times.
Sightseeing in Hangzhou
The defining landmark of Hangzhou, West Lake is flanked with picturesque temples, tea shops and gardens. To the south is a world-class golf course, to the east a cosmopolitan district and to the north a university. West of the lake are green hills that serve as the perfect backdrop for cycling or walking tours.
- Jianggan
This district is across Tiesha River. The area between Jainggan and West Lake is filled with the hotels, restaurants and shops that make up the city's leading commercial district.
Transportation in Hangzhou
There are four bus terminals in the greater metropolitan area, and these take care of local and regional transportation. Tourist buses have a 'Y' listed before the bus number and pass major sites around the lake. Much of the central district can be seen on foot or by bicycle.