Eclectic Island Escapes - Where to Stay for Your Coronado Getaway
Eclectic Island Escapes - Where to Stay for Your Coronado Getaway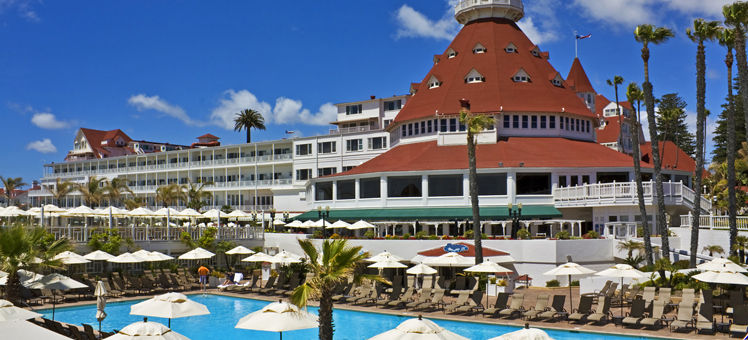 There are essentially 2 sections of town you'll be looking at if you plan to stay at a hotel in Coronado. Because of the compact nature of Coronado, you'll be near the water regardless of which section you choose. The downtown neighbourhood places you near famed Coronado Central Beach. Ferry Landing, on the other hand, puts you close to the San Diego-Coronado Bridge and ferries to the mainland.
Downtown
The downtown hub is just a short stroll from the wide, sandy shores of Coronado Central Beach. The overall feel of the area is that of a breezy seaside village. You'll encounter unpretentious surf shops, boutiques, and restaurants as you stroll up and down Orange Avenue, downtown's main thoroughfare. Upscale shops and eateries are abundant once you reach the resort area.
The city's most famous resort properties are here, ready to dispense luxury at every turn. Low-key options like bed-and-breakfasts and aparthotels also come with their own unique sense of style. For instance, you could choose to make yourself comfortable at a historic mansion, a Spanish-style inn, or a fully renovated building from the early 20th century.
Ferry Landing
This neighbourhood is the first place in Coronado you see when you're taking a ferry across San Diego Bay or driving over the soaring San Diego-Coronado Bridge. The neighbourhood is less crowded than downtown Coronado, although the presence of Ferry Landing Marketplace and the bustle of the boats keep things a bit lively. neighbourhood points of interest like Coronado Tidelands Park provide you with a nice quiet place to reflect as you watch boats cut through the bay's waters.
Most of the area's hotels are located inland along the city's main thoroughfare, far enough away from Ferry Landing Marketplace to feel somewhat secluded. They tend to be smaller, budget-friendly options with basic amenities and perks like free WiFi. Several of the area's hotels have been been around for decades, which adds to their charm.