Yosemite National Park - Trails, Granite Giants, and Waterfalls
Yosemite National Park - Trails, Granite Giants, and Waterfalls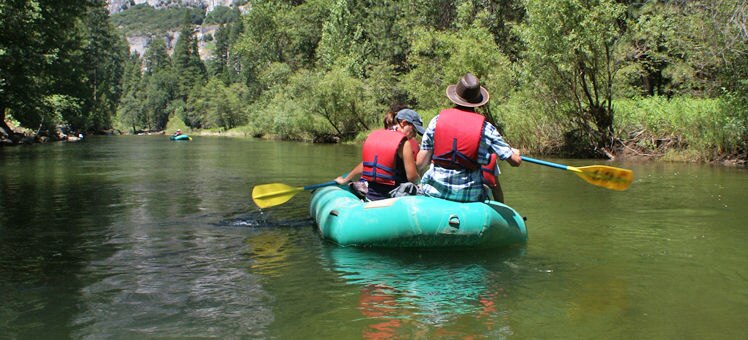 Yosemite receives 3.7 million visitors per year without really feeling crowded. While Yosemite is above all a national park, luring rock climbers and hikers to its 600 miles of trails, there are facilities for cycling, horseback riding, water sports, skiing and even golf.
Shoot El Capitan
Yosemite appeals to the nature photographer in every visitor. Most start with El Capitan, one of the park's most jaw-dropping granite formations. Magnificent by itself, or as the focal point of a wide angle shot with nearby Cathedral Rocks, this 3,000-foot-cliff will invite shutterbugs with telephoto lenses to capture climbers in action. The rock is beautifully reflected in the Merced River as well. The most popular view is from El Capitan Meadow, at the roadside where Northside Drive meets El Capitan Drive. Park on either side of the road.
El Capitan Meadow, Public Information Office, PO Box 577, Yosemite, CA 95389; Tel: +1 209 372 0200; Website: El Capitan Meadow

The Ansel Adams Gallery, Village Mall, Yosemite National Park, CA 95389; Tel: +1 209 372 4413; Website: The Ansel Adams Gallery
Tour Yosemite by road
The park features 350 miles of roads winding through the mountains and offering broad vistas and - occasionally - white-knuckled thrills. The 39-mile Tioga Road, from Crane Flat to Tioga Pass, takes you through the High Country to Tuolumne Meadows. Other key destinations by road include Glacier Point, south of Yosemite Valley, Wawona and Mariposa Grove, at the southern end of the park. Pick up a map at the Yosemite Conservancy Bookstore, in the Yosemite Valley Visitor centre.
Day-hike to Vernal Falls
Buy provisions at the Yosemite Village Store, and then take the free Yosemite Valley shuttle to stop 16 for the trailhead to the John Muir and Mist Trails. You'll enjoy memorable views of 2 large waterfalls, but the hike itself is a lovely nature immersion. It is entirely uphill on the way to 317-foot Vernal Falls. It's fairly strenuous, and some visitors are content to admire the falls from a footbridge 0.8 miles along the trail. The more intrepid will follow the Mist Trail to the larger Nevada Falls. These trails are among Yosemite's most developed and popular.
Glacier Point by bus
Overlooking Yosemite Valley from 3,200 feet up, Glacier Point offers one of the park's most awe-inspiring panoramas. A bus tour will allow you to take in the High Sierra, including El Capitan, Bridalveil Fall, and Half Dome, as well as view Yosemite Falls, Nevada Falls, and Vernal Falls - all within a 4-hour guided excursion. Tours leave the Yosemite Lodge daily at 8:30 AM, 10:00 AM, and 1:30 PM. You can book the entire circuit, or buy a 1-day ticket and hike on your own back to Yosemite Valley along the 4-Mile Trail, or the Panorama Trail.
Adventures on mule or horseback
One of Yosemite's most popular vantage points in spring, summer, or fall is from the saddle of a mule or horse. Many of the region's earliest explorers depended on trail-tested mules for transport, and these gentle animals are still the preferred mode of transport. Mounted tours provide spectacular trail views, combined with a sense of history and adventure. Yosemite features stables at Yosemite Valley, Tuolumne Meadows, or Wawona, offering a 2-hour, 4-hour or all-day ride.
Discover
Find your perfect holiday in Yosemite National Park
From 1260 hotels.