Shopping in Daytona Beach - From Farmers Markets to Bohemian Boutiques
Shopping in Daytona Beach - From Farmers Markets to Bohemian Boutiques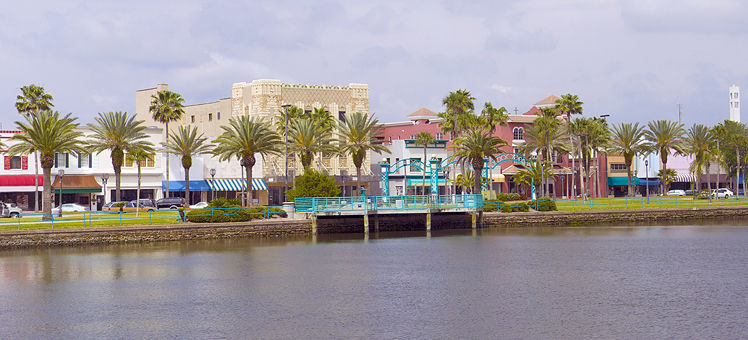 If you enjoy shopping until you drop, you're in for a treat at Daytona Beach where the options are seemingly endless. You can choose from charming downtown stores and large-scale malls, as well as bohemian chic boutiques, vintage outposts, and surf shops. You can pick up quirky gifts made from seashells, coral, and starfish, and peruse the stalls at markets that sell produce and crafts.
Fashion past and present
To update your wardrobe, head to Volusia Mall where you can comb the racks at Macy's and Dillard's, or you can hit brand name stores like Hollister Co., American Eagle Outfitters, and Victoria's Secret. Moxie Vintage offers apparel and accessories, as well as home décor items, from days gone by. In addition to one-of-a kind finds like a fringed suede vest and a leather-and-suede coat, the store also stocks jewelry crafted by local artists.
Volusia Mall, 1700 W International Speedway Boulevard, Daytona Beach 32114; Tel: +1 386 253 6783; Website: Volusia Mall

Moxie Vintage, 114 N Beach Street, Daytona Beach 32114; Tel: +1 386 299 0409; Website: Moxie Vintage
New Smyrna Beach shopping
You can add some surfer style to your wardrobe at Quiet Flight. This surf shop offers the latest in surfing and skating apparel, from sundresses and T-shirts to board shorts and book bags. You can also pick up some board wax and tips on finding the area's best waves. Canal Street, located in a quaint downtown area, lures shoppers with stores like Lola's Boutique. Offering the latest bohemian beach fashions, you can try on gauzy tunic tops, tie-dye rompers, and dresses covered in brilliant prints. You'll also find artisanal jewelry and fringed sandals to accessorize your new looks.
Books and deals
Bookworms will enjoy browsing the stacks at the Book Rack of Palm Coast. This locally owned bookstore has shelves brimming with new and used books, and stocks everything from classics to children's literature. You can sometimes trade in your old reads for credit towards a new purchase. To make the most of your shopping budget, you can head to Beall's Outlet for a wide selection of styles for everyone in the family. If the deals have you shopping like a maniac, you can also pick up an extra piece of luggage for the return trip home.
Farmers markets
Florida's climate means produce grows year-round, and the freshest can be found at area farmers markets. At Ormond Beach Farmers Market, you can feast your eyes on a rainbow of seasonal produce from avocados to zucchini. The stalls of Daytona Beach Downtown Farmers' Market are stocked with delectable finds like in-season produce, freshly baked breads, local dairy products, and seafood. You can grab some fruit to take back to your hotel, or snack on barbecue and boiled peanuts at the market. Check individual market websites for dates and times.
Shopping day trips
Die-hard shoppers can take a day trip to Orlando to visit the more than 100 shops of Orlando Vineland Premium Outlets. You'll find fashions from major designer labels like Armani, Calvin Klein, and Michael Kors at up to 65 percent off. Located 90 minutes by car from Daytona Beach, its proximity means you'll have plenty of time to get back and flaunt your new look at dinner.
Discover
Find your perfect holiday in Daytona Beach
From 970 hotels.