Arts and Cultural in Norwich - Literature, Theater, and Festivals
Arts and Cultural in Norwich - Literature, Theater, and Festivals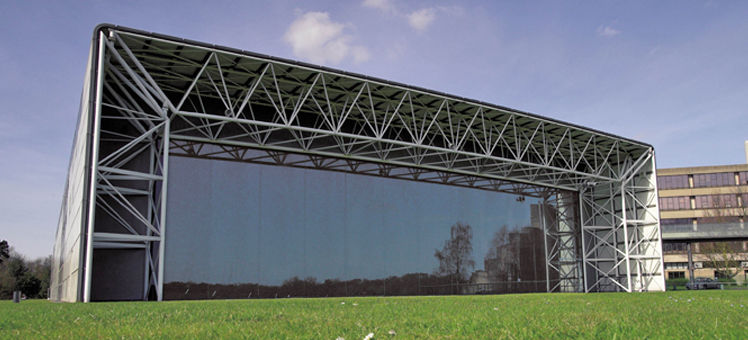 Norwich's reputation as a hotspot for the arts is evident in a lively cultural scene, and you can enjoy theatre shows, art exhibitions, and festivals all year round. Must-sees include the Sainsbury Centre for Visual Arts and Norwich Castle Museum and Art Gallery. Several arts centres and museums are housed in attractive period buildings or converted churches. And in 2012, Norwich was declared England's first UNESCO City of Literature.
Literature and libraries
Norwich was the first provincial city to establish a public library in 1608, and now the state-of-the-art Forum houses the hugely popular Millennium Library. The Norfolk literary tradition that began with 19th-century writer George Borrow continues today, with a new generation of creative writers nurtured at the University of East Anglia and the Writers' Centre. Check out up-and-coming local talent as well as big international names at the city's frequent literary events, readings, and lectures.
Writers' Centre Norwich
The Grade 1-listed Dragon Hall is home to the Writers' Centre Norwich, which runs regular arts events, workshops, and the Worlds Literature Festival every summer.
Dragon Hall, 115-123 King Street, Norwich, Norfolk NR1 1QETel: +44 1603 877177
Writers' Centre Norwich website
Norfolk and Norwich Millennium Library
The splendid NML is the UK's most popular library, and hosts regular free events. The Forum is also home to the Second Air Division Memorial Library, with over 4,000 books on American culture and life.
The Forum, Millennium Plain, Norwich, Norfolk NR2 1TF. Tel: +44 1603 774 774
Norfolk and Norwich Millennium Library website
Plays in the parks
Norwich has intimate theatres that seat just 100 people, as well as expansive venues that can accommodate over 1,000. Both the Norwich Playhouse and Theatre Royal regularly host comedy shows as well as playing host to big-name productions. In the atmospheric Maddermarket Theatre, which opened in 1921, you can sink into vintage 1930s cinema seats to take in highbrow dramatic offerings. And in July and August, you can catch an open-air performance in one of the parks and gardens, such as the Whiffler outdoor theatre in the Castle grounds.
Theatre Royal
The Theatre Royal, which opened its doors in 1758, has undergone many reincarnations, and currently offers an eclectic mix of modern and Art Deco features. As well as opera and ballet, it puts on family-friendly shows, musicals, and dance performances.
Theatre Street, Norwich, Norfolk NR2 1RL. Tel: +44 1603 630000
Theatre Royal website
Maddermarket Theatre
Maddermarket Theatre plays host to a wide range of musical programs and recitals, as well regular productions by the Norwich Players. It's an Elizabethan-style building that was originally a chapel, and has room for a 310-strong audience.
St. John's Alley, Norwich, Norfolk NR2 1DR. Tel: +44 1603 620917
Maddermarket Theatre website
Galleries and museums
The best place to start an art tour is the Sainsbury Centre for Visual Arts, an award-winning eco-friendly structure set among parkland in the university campus. Decorative works span 5,000 years of world art, and there are specialized Art Nouveau, ceramics, and abstract art collections. Norwich Castle Museum and Art Gallery is another must-see, and is home to notable works by British artists, as well as natural history and archaeological delights. To find out more about the history of the city, head to the Museum of Norwich at the Bridewell.
Sainsbury Centre for Visual Arts
The Sainsbury Centre has over 1,200 works by the likes of Picasso, Degas, and Bacon, displayed alongside pieces from ancient Egypt and sculptures by Henry Moore. Special exhibitions often feature world-famous works.
University of East Anglia, Norwich, Norfolk NR4 7TJ. Tel: +44 1603 593199
Sainsbury Centre for Visual Arts website
Museum of Norwich at the Bridewell
Set inside a pretty house on the edge of the Lanes, this museum provides a historical overview of the city through displays, audio, and local artefacts. The museum is closed on Sundays and Mondays.
Bridewell Alley, Norwich, Norfolk NR2 1AQ. Tel: +44 1603 629127
Museum of Norwich at the Bridewell website
Festivals and events
Summer in Norwich is festival season, and the Norfolk and Norwich Festival in May ranks as one of the country's top 4 arts festivals. The annual Shakespeare Festival is a magical experience, with plays performed in the cloisters of Norwich Cathedral for 4 nights in July. If you appreciate England's real-ale culture, be sure to time a visit during one of the beer festivals, which happen at the end of May and in October. The university organizes 2 literary festivals, in spring and autumn, hosting big-name authors from around the world.
Norfolk and Norwich Festival
This eclectic arts festival offers everything from classical concerts to jazz nights, and visual arts to film screenings, as well as free outdoor programs including a quirky garden party.
Tel: +44 1603 877750
Norfolk and Norwich Festival website
Norwich and Norfolk CAMRA Beer Festival
Organized by the Norwich and Norfolk branch of the Campaign for Real Ale (CAMRA), Norwich's annual beer festival showcases local, national, and continental beers. The historic setting, in St. Andrew's and Blackfriars' Halls, adds to the sense of occasion.
Norwich and Norfolk CAMRA Beer Festival website