Where to Eat in Tampa - From Guava Pastries to Blackened Gator
Where to Eat in Tampa - From Guava Pastries to Blackened Gator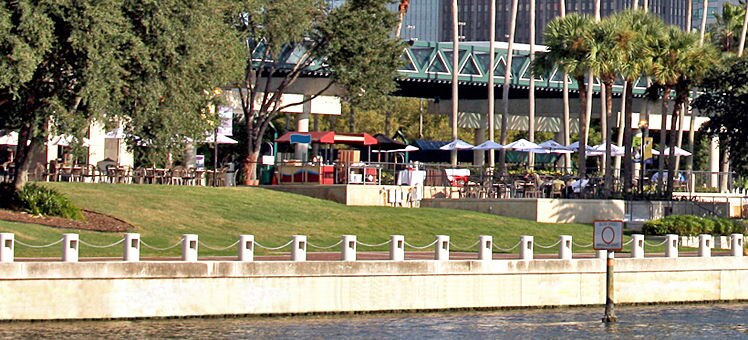 Many Tampa eateries stay true to the city's Cuban and Spanish ties, but Tampa has Southern roots and is known for its produce, too. That means you'll also find farm-to-table restaurants whose seasonal menus have classic Southern and creole flavors. Gazpacho, fried green tomatoes, blackened alligator, and fresh seafood are some of the many local treats you'll be able to sample in The Big Guava.
Typical dishes
Black beans and café con leche are on many menus, and meals are often served with a side of Cuban bread. Fruits are often the star players come dessert, so you can look forward to guava flans and Key lime pies.
Ybor City
Known for its authentic Cuban and Spanish eateries, Ybor City is where you'll find the heart and soul of Tampa cuisine. Locals frequent La Segunda Central Bakery for Cuban sandwiches, fresh guava pastries, and loaves of Cuban bread - a Tampa pantry staple. For dinner with a side of entertainment, head to Columbia Restaurant. The family-run eatery is the oldest in Florida, and serves up Cuban and Spanish favorites like warm bean soups, empanadas, paella, and albóndigas (meatballs). Flamenco dancers perform 6 nights a week.
Hyde Park
Amid Hyde Park's palm trees and historic homes you'll find trendy restaurants serving diverse cuisines, from Mediterranean to French to Southern. You can start your day at Piquant with a selection of French-inspired crepes, tartines, and sandwiches made with local ingredients. And if you need a snack for later, you can grab macaroons and croissant doughnuts at the pastry counter. If you're in the area later in the day, try Boca. Here you can share sophisticated small plates and sample Southern classics - like shrimp and grits and fried green tomatoes - with a modern twist.
Brandon
If you find yourself in Brandon craving schnitzel, sauerbraten, and German beer, you can head to Taste of Berlin. Or you can drive 15 minutes to Palm River. Though the neighbourhood isn't known for its foodie scene, it does contain one tucked-away gem: Wat Mongkolratanaram. Though not a restaurant, this Buddhist Thai temple hosts an open-air market every Sunday. You can enjoy water views and freshly prepared dishes including fried taro, papaya salad, and Thai curries. The market only accepts cash, and you'll want to get there between 9:30-10:30 AM to beat the crowds.
South Tampa
For a bit of history with your meal, you can head to Ciro's Speakeasy and Restaurant. Here you can share plates of raw oysters and deviled eggs as you sip drinks that were in fashion during the 1920s Prohibition era. And if you like surprises, Edison: Food+Drink Lab offers an ever-changing menu of "flavor experiments" featuring the likes of buffalo cauliflower and barbecued pork belly with kimchi.