Boston shopping guide – where and what to shop and buy
Boston shopping guide – where and what to shop and buy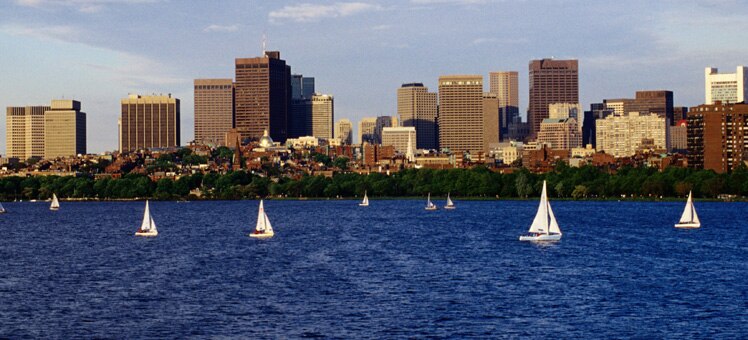 One of Boston's biggest achievements is the way it's maintained its historic status and its unique character over the centuries, and that heritage is on show throughout the city's many shopping regions. Boutiques and galleries selling fine designs and handcrafted goods litter the avenues of the city, but increasingly they've been joined by internationally renowned brands and labels keen to cater to the residents and visitors to this prestigious seat of learning, culture and, style.
Newbury Street
Back in the 1800s what is now Newbury Street was part of Boston Harbor, but these days it's the city's capital for fashion and retail therapy. A healthy mix of independent businesses and chain-stores, Newbury Street is also home to plenty of fashionable hairdressers and stylists, but it's the variety and quality of the clothing stores that are likely to draw most of the visitors to this region. From one-stop department stores to quirky boutiques, this stretch of Boston is indulgence heaven.
Harvard Square
When it comes to Boston's heritage, it doesn't get more elegant, or essential, than Harvard Square. This square isn't just home to one of the world's greatest learning institutions, and the jewel in Boston's crown, Harvard University, but to an array of stores. While the place is steeped in tradition, the fashion on offer is cutting edge, whether in the department stores and brand-name shops or the handmade, one-off local specialties. If it's food, handicrafts, or technology you're after, you'll find it in this stately setting.
Downtown Crossing
Downtown Crossing was once the place to go in Boston if you wanted a department store, and while they've started to pop up across the city this area is still home to some of the most recognizable and iconic. It's not been left behind either, with constant investment and innovation helping to keep the high end stores – like the shoppers' wallets – opening up in Downtown Crossing. There are bargains to be had, as well as something for label-lovers, and plenty of chic eateries to kick back in afterwards.
Faneuil Hall Marketplace
There's a vibrant atmosphere in Faneuil Hall Marketplace, and it's not only because of the fleet of street performers who keep the crowds along its tree-lined paths entertained in between browsing. With a mix of chains and independents, the heart of Faneuil Hall is the many one-off pushcarts which operate here selling everything from handmade arts and crafts to hats, bags, and underwear. Its cobblestones are also just a short walk away from the fashionable waterfront, providing the perfect post-splurge escape.
North End
One of the main draws of North End is its vast array of tempting and mouthwatering food and drink stores. With bakeries, pastry shops, butchers, and wine merchants, many of them specializing in the tastes of Italy, crowding around the neighborhood you'll never be short of some locally produced treats. It's not just gastronomic goods on offer though, with home furnishings, art, books, and of course clothing also available in this Mediterranean-inspired corner of the city.
Discover
Find your perfect holiday in Boston
From 370 hotels.