Xiamen Entertainment Guide - For fun, recreation, and relaxation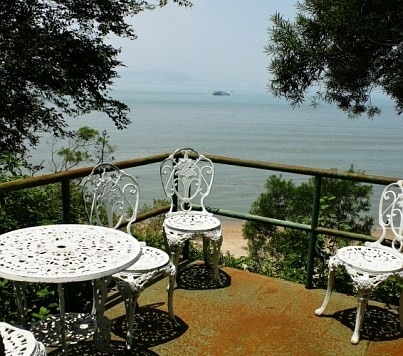 Xiamen puts on a good show for residents and visitors alike. A pleasing range of activities is supported throughout the year, with something to suit everyone. Beyond a sprinkling of Western-style nightclubs, most of the entertainment options have a distinct Chinese air.
The beach is the most popular place to relax and have fun during the summer. Whether sunbathing on the golden sands, scuba diving or cycling, this is the place to pass the afternoon. There's also a water park in Huli district for kids who need something extra.

On the cosmopolitan side of things, Xiamen boasts Western-style bars, karaoke clubs, discos and quieter tea houses. Another evening option is to take attend an opera. There are two operatic styles with roots in the region.


Beaches
The gold-sand beaches of Xiamen are popular during the summer. People come to stroll along the boardwalk in the mornings and evenings. Active pursuits like paddling and windsurfing are also possible here along the coast.


Underwater Sea World
With its outstanding variety of marine life, this is one of the best aquariums in China. An onsite feeding tank gives guests the chance to feed baby sharks and sea turtles, but the most enthralling attraction is the underwater tunnel with its unique 360-degree vantage point.


Xiamen Water Park
This park may be worth the stop for families with children, especially if the beaches aren't delivering enough high-octane excitement. The main attraction is a tangle of enormous waterslides, but there are also dedicated swimming areas. The park is in Huli and can be crowded on hot, summer days.


Chinese opera
Operatic performance is staged at larger hotels and in cultural centers across Xiamen. Gaojia Opera is the Fuji variety that receives the most attention, and includes plenty of comic relief. Tawainese-style Gezai Opera is also well-ingrained in the local culture.
Golf
Golfing is well catered for in Xiamen with three courses in the area. The Orient Golf and Country Club was the first PGA tournament venue in China and enjoys spectacular seaside views. Kai Kou Xiamen Golf Club opened in 1994, while Paean Golf Club is responding to increased interest in the sport with private lessons and practice ranges.


Nightlife
Xiamen's nightlife isn't as raucous as that in more prominent coastal cities in China, but a good selection of bars, pubs and discos still awaits visitors. Most of the bars are in Siming district, with a few more in Huli. Live music plays at a few bars including Hello Life in Kaiyuan district.

Find more information about Xiamen and hotels in the area:
Xiamen hotels | China hotels
Discover
Find your perfect holiday in Xiamen
From 300 hotels.