Top 10 family things to do in Edinburgh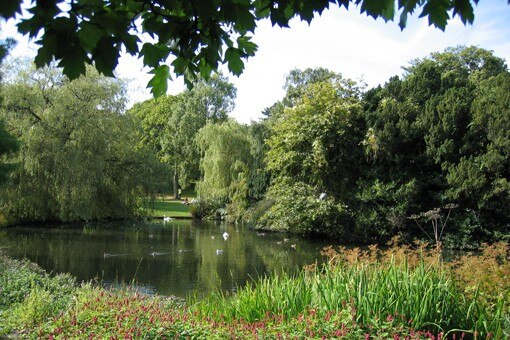 From underground alleyways to bendy mirrors, historic Edinburgh has a world of entertainment for all ages. Book an Edinburgh hotel to experience the city with this guide to the top 10 family things to do in Edinburgh.
Optical illusions at Camera Obscura
Seeing is definitely not believing inside the Victorian Camera Obscura and World of Illusion. Bendy mirrors and giant kaleidoscopes will delight young eyes at the Magic Gallery, and in the Electric Room, blue tendrils of light spark across the Giant Plasmasphere.

Castlehill, Royal Mile, EH1 2ND


Friendly wildlife at Royal Botanic Garden
Hungry ducks will swim up for bread at the large duck pond, a kids' highlight at these bucolic gardens. Enter the vast Victorian glasshouse, where little ones can try to spot the lemons among the trees, or red pompoms flowers in the Rainforest House.

20A Inverleith Row EH3 5LR


Take the time machine at Our Dynamic Earth
Step back billions of years at this huge interactive museum, where the time machine takes you back to before dinosaurs walked the earth. You can even witness the Big Bang from the bridge of a spaceship through the Hubble telescope.

Holyrood Rd, EH8 8AS


Animal magic at Gorgie City Farm
Meet the horses, goats and sheep at this city farm. Children can get their hands dirty and work at being a farmer, or just cuddle a cute guinea pig.

51 Gorgie Rd, EH11 2LA


Create a knight at Brass Rubbing Centre
Choose replica brasses of knights, Celtic knots and details from the Book of Kells and draw them in metallic wax for a souvenir of your Edinburgh family trip. The centre is in the 15th-century Trinity Apse, the last surviving remnant of the Gothic Trinity College Church and Hospital.

Chalmers Close, Royal Mile, EH1 1SS


Wildlife on the Water of Leith
Follow the river snaking its way through Edinburgh's Stockwell and Dean Village neighbourhoods as it spills into the Firth of Forth. Look out for great spotted woodpecker and herons – sharp-eyed walkers might even see an otter or badger. The route is over 12km, but you can join it at any stage.

www.waterofleith.org.uk


Telling tales at the Scottish Storytelling Centre
Let your family experience Edinburgh's history coming alive at the Scotland's Stories exhibition. In this contemporary building along the Royal Mile, look out for fun family-friendly event in the Storytelling Court and dramatic performances.

43-45 High St, EH1 1SR
3D Loch Ness Experience
The mythical Nessie has his (or her) story told in this collection of 1,000 eyewitness "accounts" of the monster. On your Edinburgh family trip, don your 3D glasses to see the history and hoaxes and make up your own mind.

1 Parliament Square, EH1 1RE


Creepy walks
Book an Edinburgh hotel and venture underground to tour the Real Mary King's Close. Older kids will love the spooky walks, where costumed guides take you back to the 17th-century underground townhouses and the stories of the people who lived there.

2 Warriston's Close, EH1 1PG


Refuel at Henderson's
This landmark basement restaurant has been serving tasty vegetarian dishes for decades. Take a break from your Edinburgh sightseeing to fill up on hearty pasta bakes or vegetarian haggis, or treat yourselves to afternoon tea.

94 Hanover St, EH2 1DR
Discover
Find your perfect holiday in Edinburgh
From 2010 hotels.