A Baltimore travel guide – crab feasts, American history, and a romantic harbor
A Baltimore travel guide – crab feasts, American history, and a romantic harbor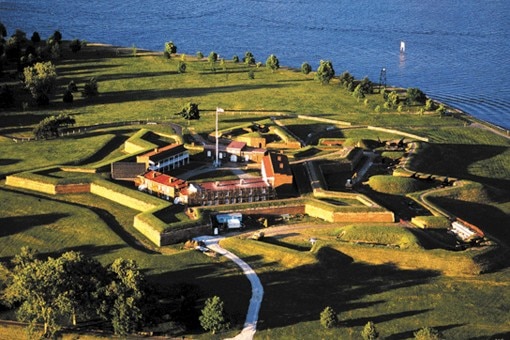 A Baltimore getaway offers the delights of waterside strolls and18-century cobblestone streets along with modern culture and dining. Book a Baltimore hotel and discover how Charm City earned its name.
Get your bearings
The Inner Harbor is the watery heart of Baltimore, a sparkling entertainment center bordered by Pratt Street to its North, Lights Street to its west, and Key Highway to its South. The Inner Harbor is the end of the Baltimore Harbor which is an extension of the Patapsco River. Following the Harbor to the east, you'll reach the neighborhoods of Little Italy, Fell's Point, and Canton, which is bordered on its east side by interstate highway I-95. Away from the waterfront, most of Baltimore's streets run in a grid, although many streets are one-way only. In the northern section of town, Charles Street is where you'll find many upscale homes, historic buildings, and museums. If you need to find an address, buildings are numbered east and west from Charles Street. Martin Luther King Boulevard is the main north/south artery through town.


Foodie Favorites
Maryland is known for hardshell blue crabs pulled from the icy Chesapeake Bay. Although you can order refined crab delights at eateries around Baltimore, the best way to enjoy them is with a crab feast. Massive crabs are steamed with garlicky Old Bay seasoning, dumped on newspaper in the middle of the table, and then you're given a wooden mallet to whack away at them (this probably isn't the spot for a first date). If crabs aren't to your taste, there's plenty of upscale dining in Baltimore, especially in Canton and Mount Vernon, plus more than 20 restaurants turning out classic Italian fare in Little Italy.


Funky Town
If you've ever seen a John Waters movie such as Hairspray, you've glimpsed a bit of the funky culture of Charm City. To get a feel for Baltimore's alternative vibe, start in Hampden, in the northwest of the city, where beehived women known as "hons" mix with twenty- something hipsters, especially at Cafe Hon which is adorned with a two- story high pink flamingo. Then there's the Charm City Roller Girls' who bring offbeat punk rock style to the spectator sport of roller derby. And for alternative theatre and art, Canton's Creative Alliance at the Patterson can't be beat.
American History Comes Alive
America's stirring national anthem, "The Star Spangled Banner," is based on events that happened right in Baltimore at Fort McHenry, where the "rocket's red glare and bombs bursting in air" so awed Francis Scott Key that he was moved to song. At the Star-Spangled Banner Flag House, you can visit the site where "our flag" was made.


Water Water Everywhere
There's something integrally romantic about a city set on the water. Baltimore takes full advantage of its harborside location with cozy restaurants along the docks, picturesque boat rides through the harbour, and spectacular spots to simply watch the rippling tides. Shops and entertainment are the story of the day in the Inner Harbor, but for quieter appreciation of the gentle waves, stroll hand-in-hand along the cobblestone streets of Fell's Point.